---
Dim sum buffets from $22.80++
---
The sweet and savoury morsels at a dim sum feast make it way too easy to wipe out everything without feeling overly full until you're down to the last bite. Singapore has plenty of dim sum buffet options, starting from just $22.80++, perfect for special occasions or just when you want to sort out your dim sum craving.
Here is a complete guide on where to get your dim sum buffet fix in Singapore. 
---
1. Beng Hiang Restaurant
---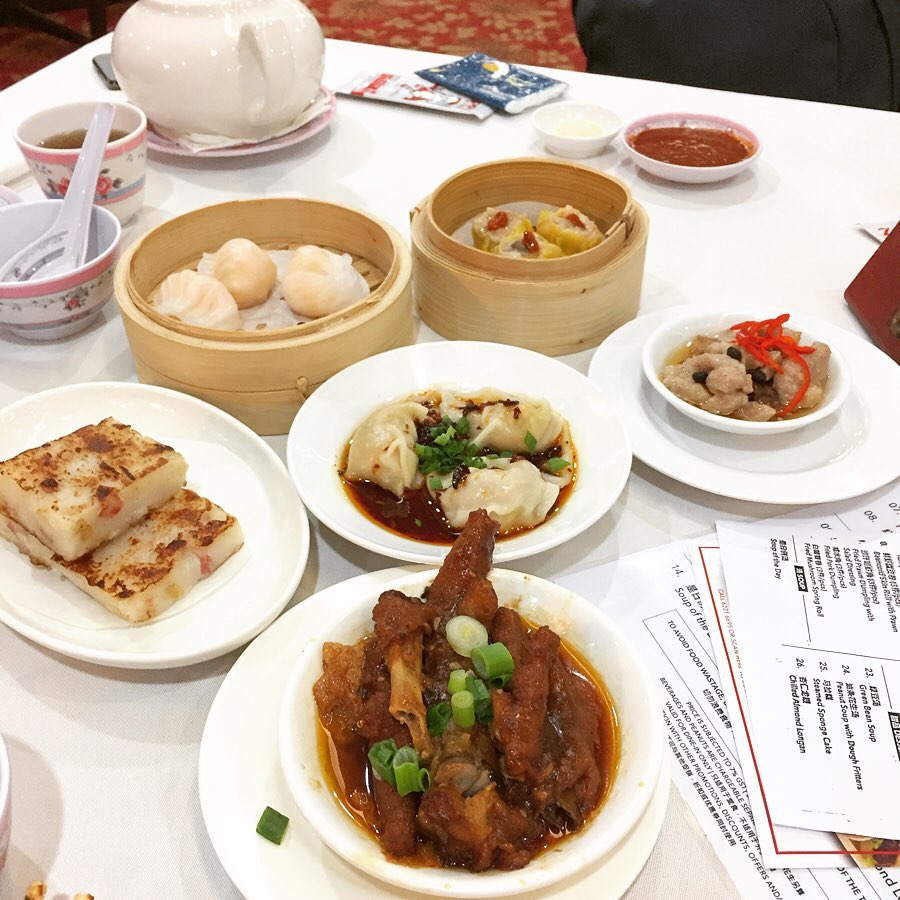 Image credit: @avonzhuang
Beng Hiang Family Restaurant has over 40 years of history preparing Singaporean-Hokkien fare. This year, they have made a shift towards offering a weekday dim sum buffet menu as well, and this could well be the cheapest option in Singapore. Starting at $22.80++ per adult, choose from over 30 varieties of dim sum, including highlights like the classic Siew Mai, and Kong Ba Bao. One caveat is that the restaurant is located in Jurong East, but this is no issue for hungry, dim sum loving Westies.
Find out more about Beng Hiang Dim Sum Buffet.
Address: 135 Jurong Gateway Road, #02-337, Singapore 600135
Buffet hours: Mon-Fri 11:30am to 3pm
Tel: 6221 6695
Website
---
2. Tang Lung Restaurant
---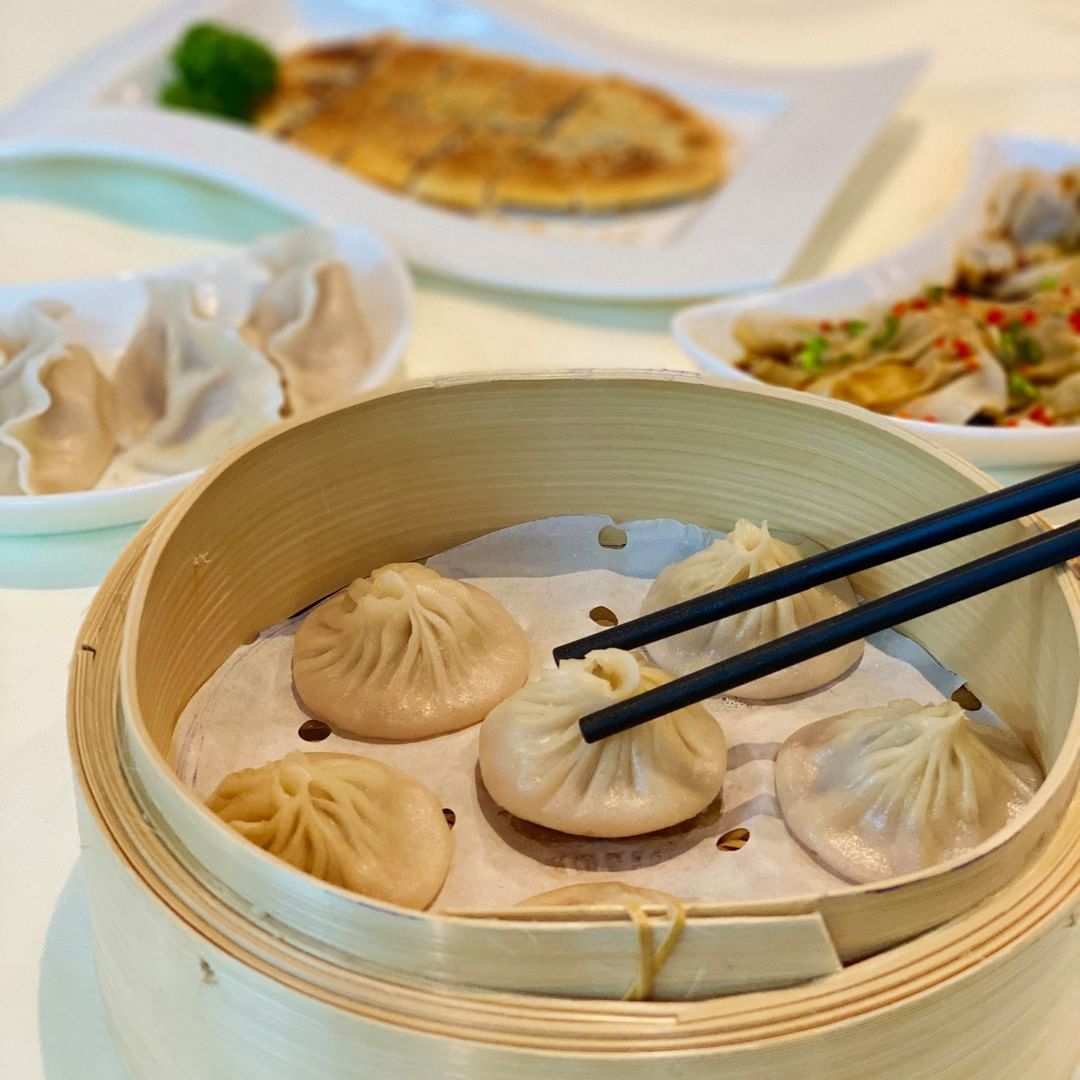 Image credit: @tanglung_sg
New kid on the block Tang Lung Restaurant fronts as a Chinese restaurant in the heart of Roberston Quay, but it also has a daily dim sum buffet available during lunch hours, starting at $23.80++ per adult on weekdays, and $26.80++ on weekends. The fare available combines traditional dim sum with some offbeat takes, including Pineapple Char Siew Tarts and Pork Siew Mai With Salted Egg Yolk. 
Address: 80 Mohamed Sultan Road, #01-12, The Pier At Robertson, Singapore 239013
Buffet hours: Daily 12pm to 3pm
Tel: 6262 9966
Website
---
3. Peach Garden    
---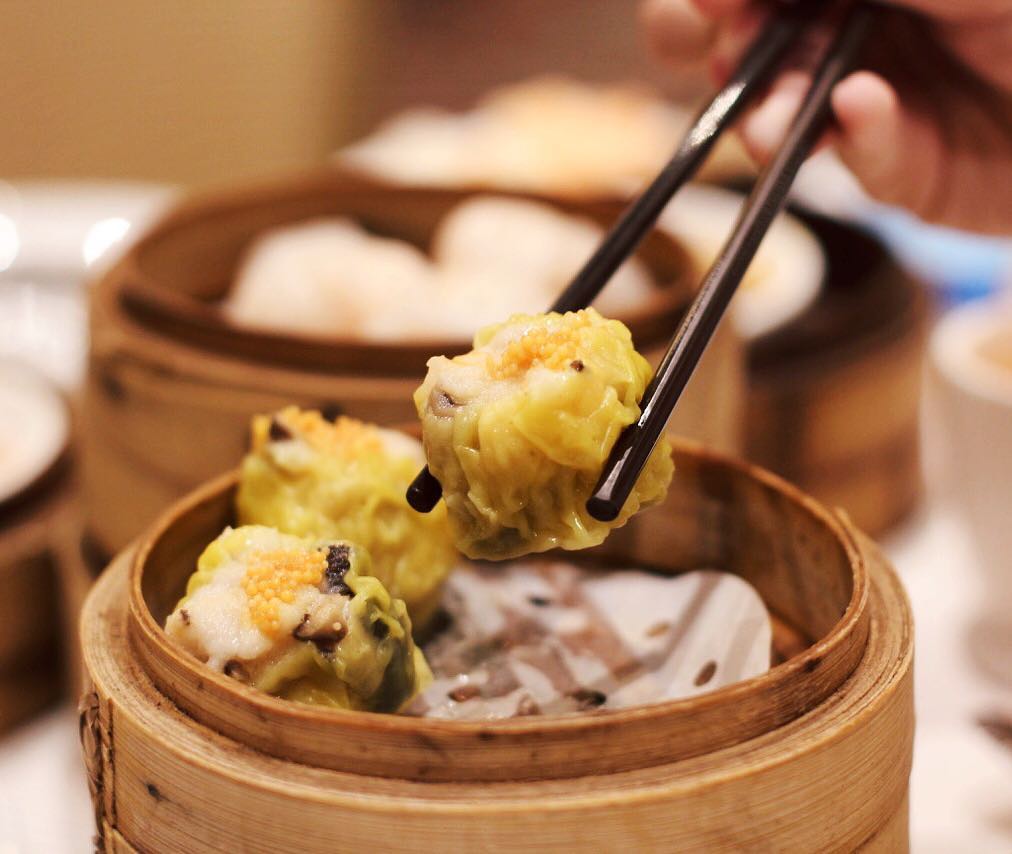 Image credit: @jin_hojiak
Enjoy dim sum from a pushcart at Peach Garden at Thomsom Plaza's Weekend High Tea Buffet. Expect a variety of classic items including egg tarts and siew mai, along with other sides such as congee. Adding to the buffet are dishes like Peking Duck and Steamed Live Prawn, which are all free-flow as well. Dishes rotate on a weekly basis, so there's always something new to try. Prices start at $23.80++ for adults with this high tea option. Peach Garden's Chinatown branch has a dim sum buffet too, though prices there are steeper, starting at $38++ per adult. This is available on weekdays too.
Address: 301 Upper Thomson Road, Thomson Plaza, #01-88, Singapore 574408
Buffet hours: Sat-Sun 3pm to 5pm
Tel: 6451 3233
Website
Sum Dim Sum Review: Beef Noodles And Pandan Crispy Pork Buns That Can Rival Tim Ho Wan's
---
4. Swatow Seafood

---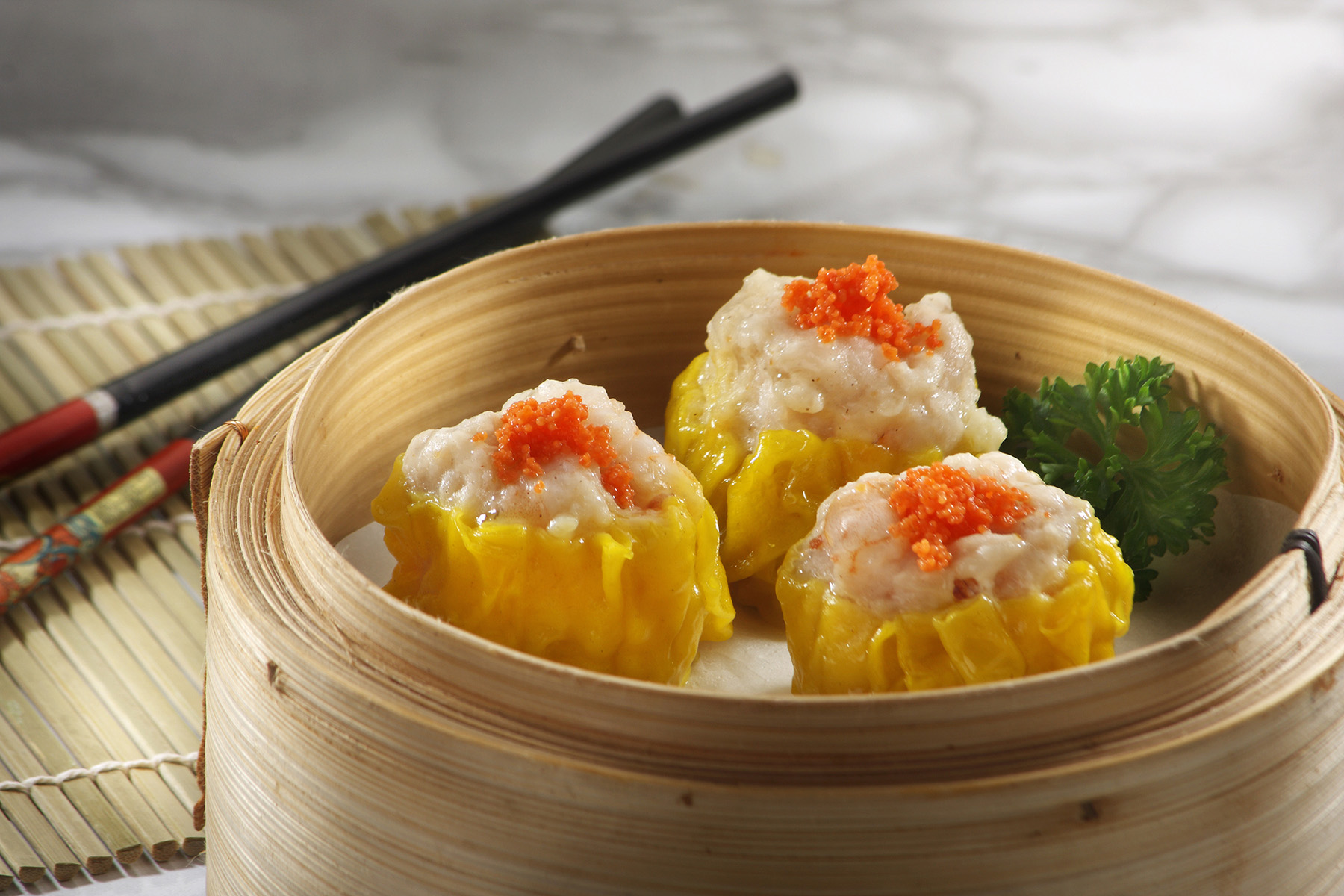 Image credit: Swatow
One might think seafood would be the specialty of Swatow Seafood Restaurant, but they are more commonly known for dishing out affordable dim sum. Drop by for their Dim Sum High Tea Buffet that's available daily, at $25.80++ for adults on weekdays, and $28.80++ on weekends. Over 30 types of dim sum items are wheeled around in a push-cart, so be quick and grab your favourite items before they get snatched up by others.
Address: Blk 181 Lorong 4 Toa Payoh, #02-602, Singapore 310181
Buffet hours: Daily 3pm to 5pm
Tel: 6363 1717
Website
Menu
---
5. Yum Cha

---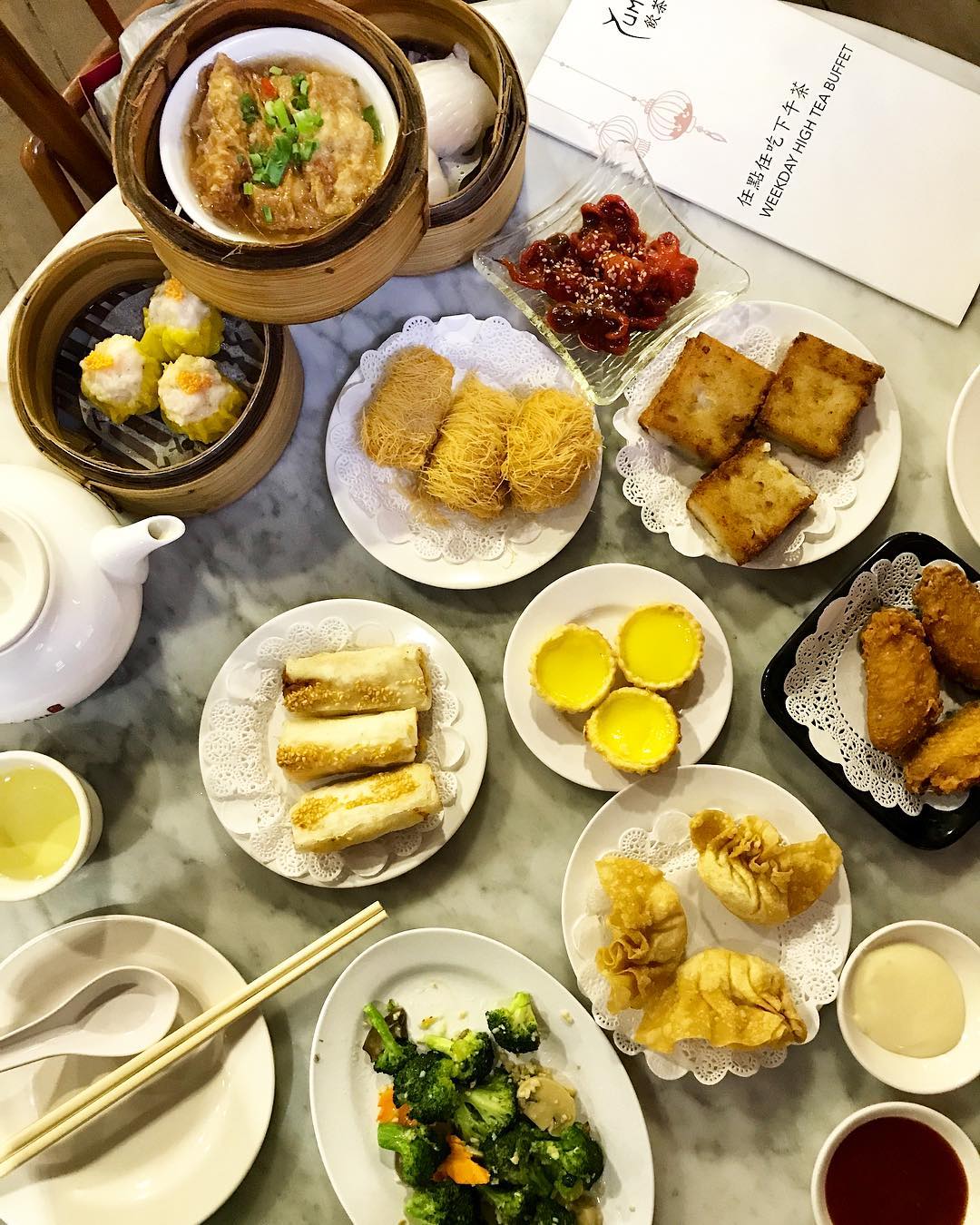 Image credit: @joyjoycez
Tucked within Chinatown, Yum Cha offers traditional Cantonese dim sum. Order your favourite bite-sized delicacies off their dim sum menu during their Dim Sum Buffet, available on weekdays at $26.80++ per adult. If dim sum is not your thing, they offer other dishes such as Crispy Roast Pork and Prawn Wanton Crisp too, the latter being one of our favourites. Note that this is not available on public holidays.
Address: 20 Trengganu Street, #02-01, Singapore 058479
Buffet hours: Mon-Fri 3pm to 6pm (last order 5:30pm)
Tel: 6372 1717
Website
---
6. TungLok Teahouse
---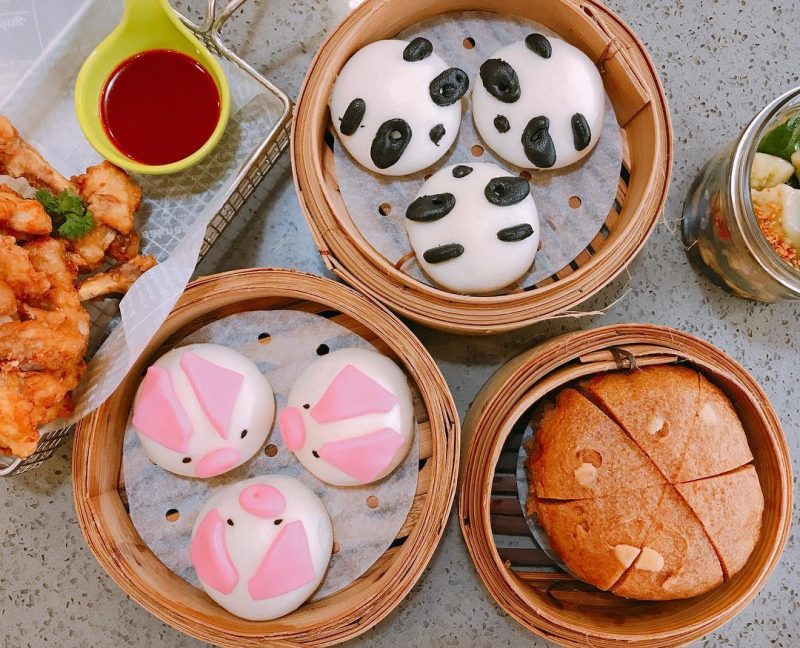 Image credit: @blurfoodie
TungLok Teahouse is quite a popular option for an affordable dim sum buffet, given that they charge just $26.80++ for adults on weekdays, and $28.80++ on weekends for over 40 menu items. What's better is that they are one of the few options for unlimited dim sum during dinnertime, standing out from the lunch and teatime crowd. Outside of dim sum, diners are entitled to premium items such as Braised Whole Abalone with Pork Soft Bone, as well as Crisp-Fried Soft Shell Crab, though each table can only order one serving. A minimum of two people are needed to book a table for the buffet too.
Find out more about the TungLok Teahouse Dim Sum Buffet.
Address: 10 Sinaran Drive, #01-73, Square 2, Singapore 307506
Buffet hours: Daily 5:30pm to 10pm
Website
---
7. Ban Heng

---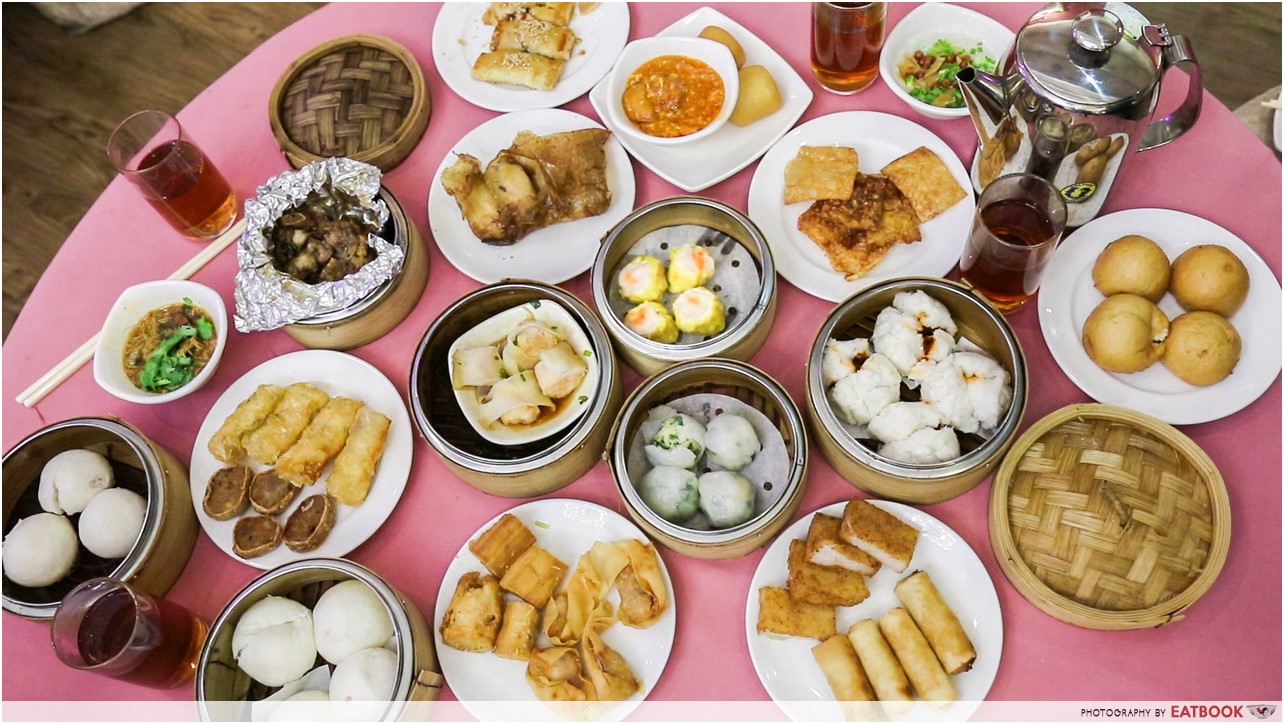 As much as gorging on over 40 dim sum items during an All You Can Eat Dim Sum Buffet sounds like a good plan, Ban Heng charges extra for food wastage, so order only what you can stomach! Expect a wide range of dim sum items such as Double Joy Baked Char Siew Buns, as well as unique items like Deep-Fried Banana Tempura and Bacon Siew Mai. Diners also get complimentary items, such as a slice of cheesecake and bubble tea, limited to one per diner. Prices start at $27.80++ per adult on weekdays at the Ban Heng Harbourfront Centre outlet, but prices increase at the other Ban Heng restaurants, up to $32.80++ per adult. 
Check out our full review of Ban Heng!
Buffet hours: Mon-Fri 11:30am to 2pm, 6pm to 10pm
Tel: 6278 0288
Website | Full list of locations
---
8. Red House
---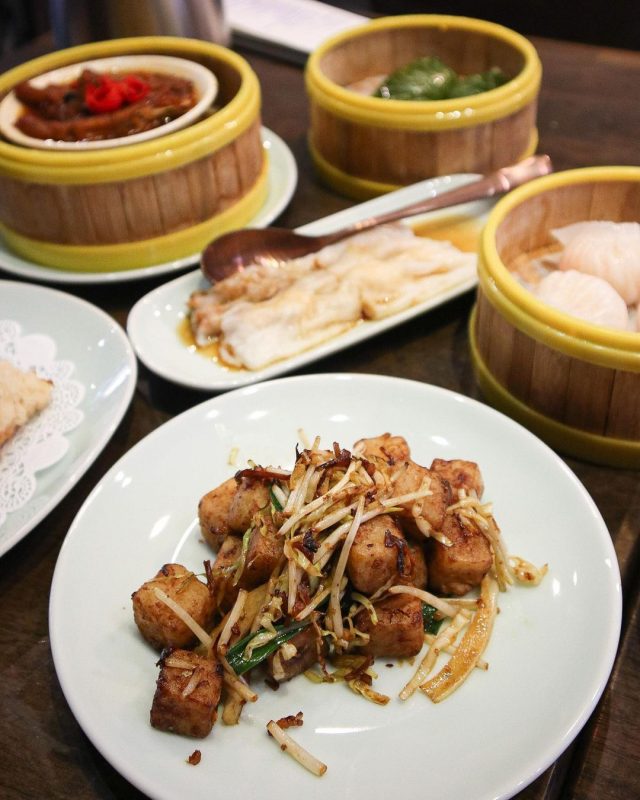 Image credit: @thatgluttonn
With over 50 items to pick from, Red House has one of the most comprehensive dim sum buffets around. Not only does the menu have all the dim sum classics, but the restaurant's focus on seafood dishes means you get ample shrimp and crab dishes on the menu too. Guests get a list of one-time-order dishes, and these span specialties such as Fresh Clams with Ginger & Spring Onion, as well as Pumpkin Crayfish and Deluxe Seafood Fried Rice. Prices start at $28.80++ on weekdays per adult.
Address: 68 Prinsep Street, Singapore 188661
Buffet hours: Mon-Fri 12pm to 2:30pm, Sat-Sun 11am to 3pm
Tel: 6336 6080
Website
---
Dim sum buffet in Singapore on a budget
---
It's time to put on those wide mom jeans or a forgiving flare dress and head down to one of the dim sum buffets mentioned above with your family or a group of pang yao (friends)! 
For more dim sum-related goodness, check out our review of Kuai San Dian Xin, where dim sum only costs $1.30 per item, or our guide to the cheapest dim sum places in Singapore.