Waker Chicken X Oppa Grill offers delicious Korean fried chicken
Update: Waker chicken X Oppa Grill is now permanently closed.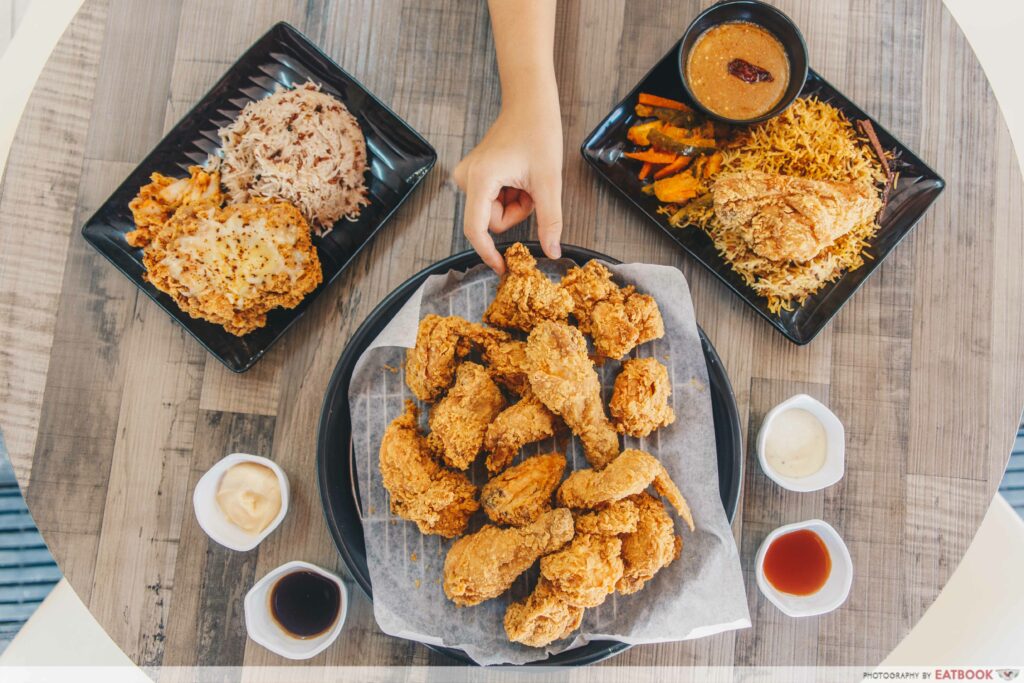 Let me just put this out there, I love fried chicken and I have a soft spot for Korean fried chicken. Finding a new place that sells Korean fried chicken worth travelling for is like a little thrilling adventure. And an adventure it was when I headed down all the way to Tampines to check out a new Muslim-owned Korean fried chicken stall, Waker Chicken X Oppa Grill.
Food at Waker Chicken X Oppa Grill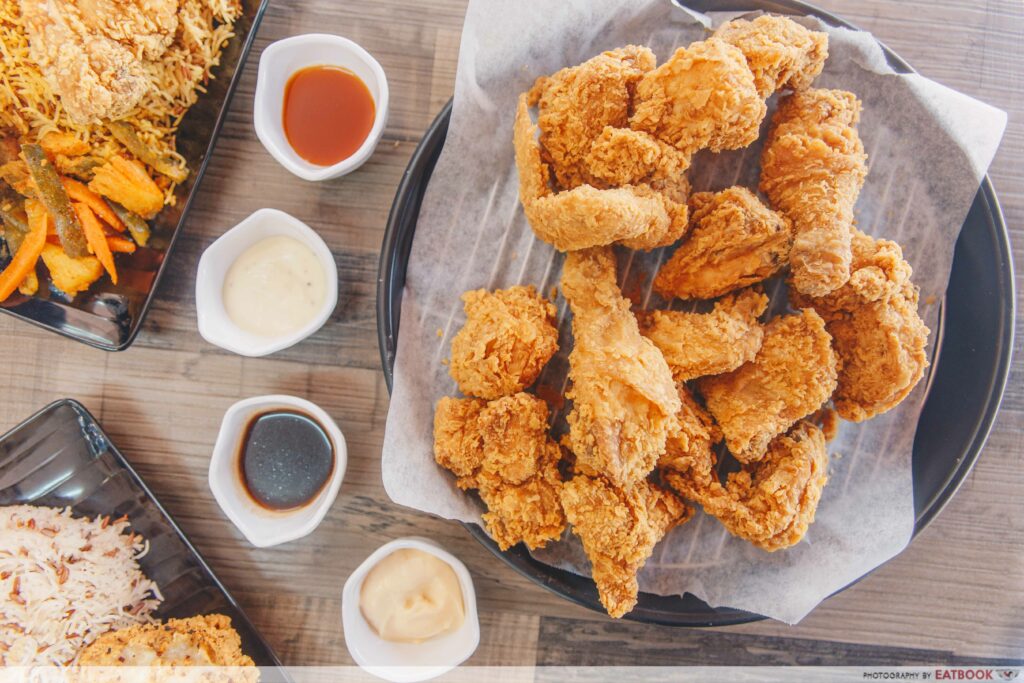 Having heard many sing praises about Waker Chicken's signature Korean fried chicken, I couldn't stop myself from ordering more than I should. We got two sets of Korean fried chicken ($13 for half, $25 for a full portion) in two differents flavours: Original and Hot Spicy. The second I collected my chicken platter from the stall, the aroma of the piping hot chicken pieces whetted my appetite and I couldn't wait to finally get my hands on a piece of meat.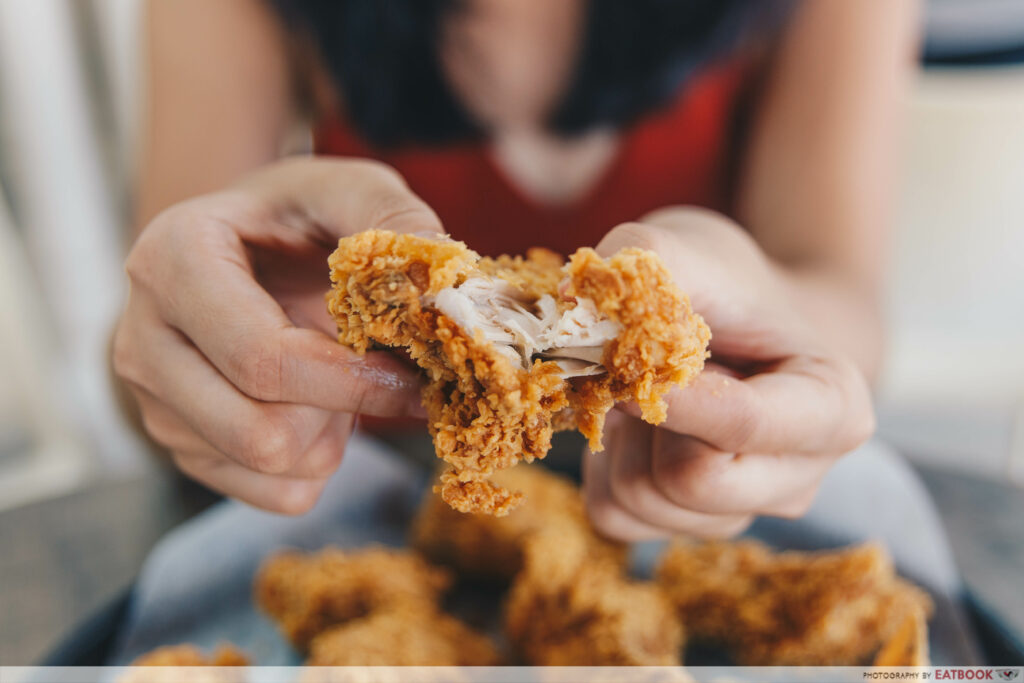 Biting into this lightly battered chicken, the crisp skin crackled between my teeth, and that was followed by tender chicken which tore apart so easily. I was shook by the well-balanced flavours enveloping my taste buds. It was at that moment I was thankful for the 12-hour marination of the chicken, as the flavours weren't just skin-deep; they permeated the entire chicken.
However, the distinction between the spicy and original version wasn't obvious, which was disappointing. I was hoping for the typical spicy sauce that Korean spicy fried chicken has. Nonetheless, it was a good piece of chicken that I quickly devoured.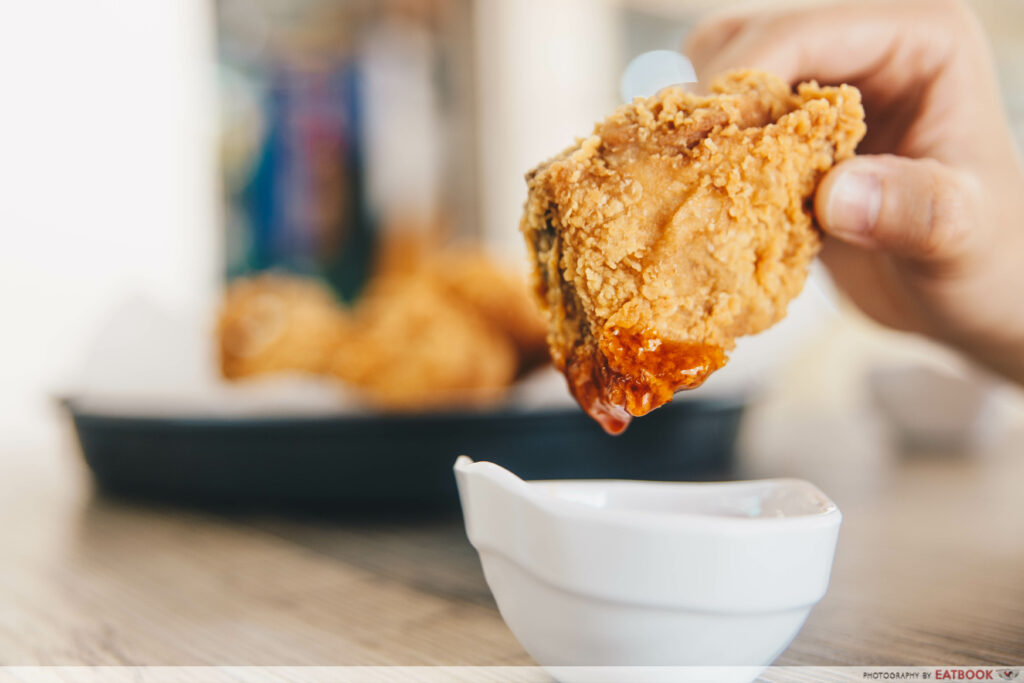 There are 12 different house-made sauces that you can choose to have with your chicken. They range from typical ones such as Traditional Soy and Korean Sweet Spicy to creative sauces including Dak's Spicy Salted Egg and Dak's Lime Citrus Mayo. My favourite sauce has got to be Dak's Lime Citrus Mayo. Its tartness was refreshing and cut through the greasiness of the chicken. That being said, Dak's Spicy Salted Egg was a letdown. All I could taste was mayo; it was neither spicy nor did it carry the taste of salted egg.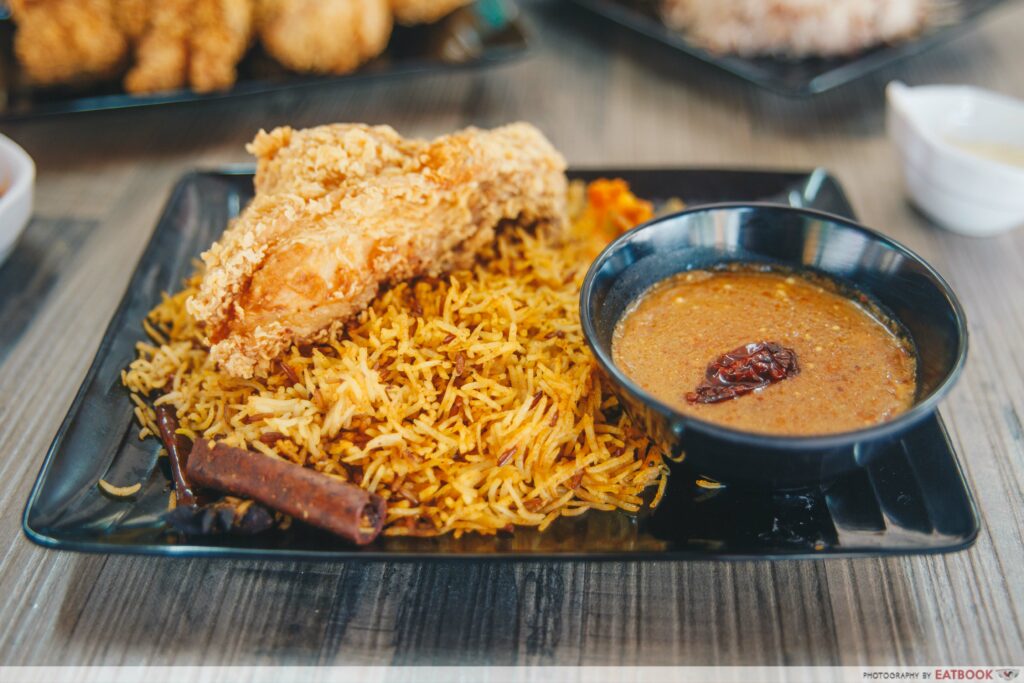 When we were given a choice to pick the cut of chicken to go along with our Emi's Briyani (from $5), a staff member recommended getting breast meat. I usually refrain from eating breast meat for the mere reason that it is often tough, but I just went along with it.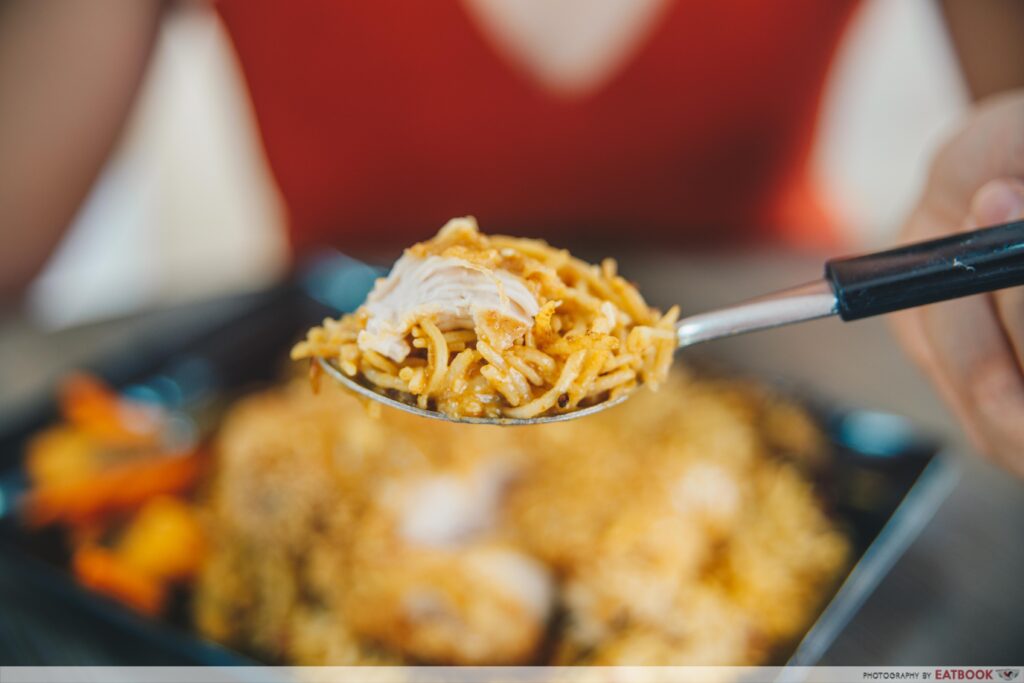 A sucker for biryani, I dug in the moment this beauty was set in front of me.  Made with a mix of brown rice and basmati rice, this biryani tasted a tad healthier due to the lack of grease.
While the rice was dry, their house-made curry did the trick. I poured the whole bowl of curry over the dish and drenched the rice in this flavourful golden liquid. It also enhanced the taste of the spices used in the making of the rice. The showstopper was definitely the fried chicken breast. I was a little let down as we only got half a chicken breast. Regardless, I was taken aback by how moist the chicken was; it was not chalky or rubbery at all.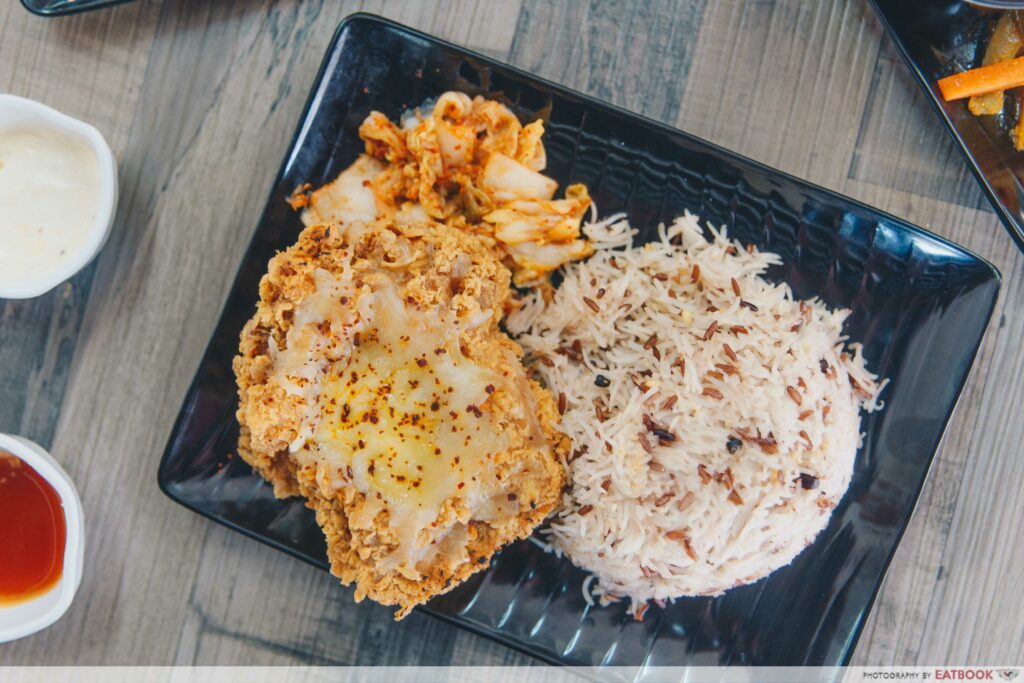 I was disappointed to be told that they were not selling their Army Stew Set ($18) at that point in time, but their Dak's Cheese Cutlet ($8) quickly attracted my attention. I later had the opportunity to speak to the chef, who told me that it was his first time serving this dish since they opened. I was thrilled to be able to be the first to try this.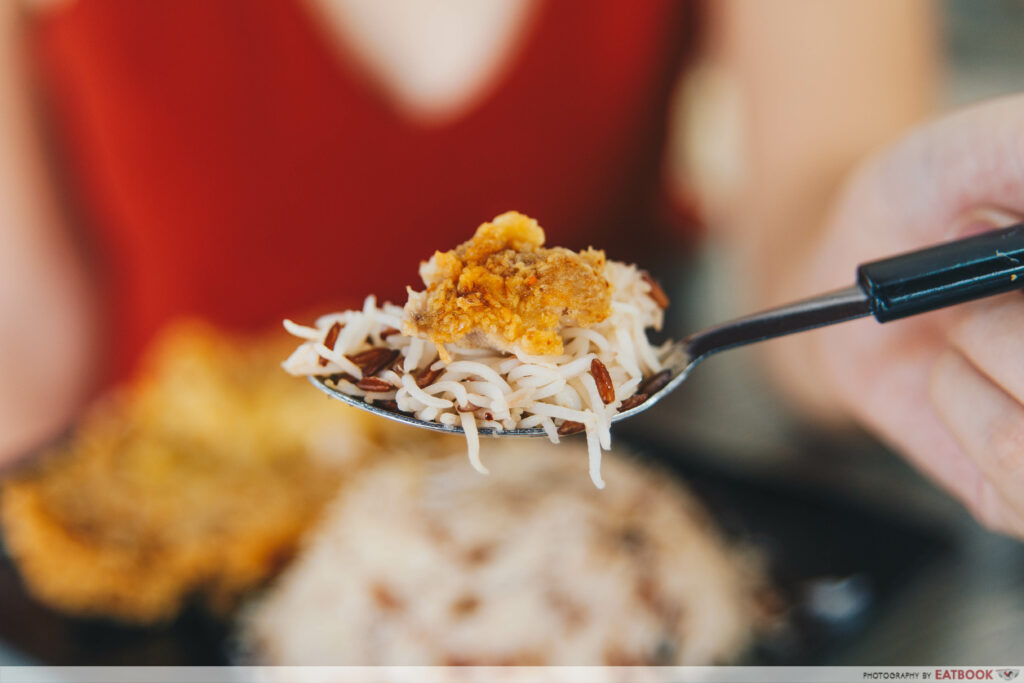 This simple dish is essentially a mix of brown and white rice served with a chicken cutlet with cheese torched on it. There's much room for improvement for this dish; the rice was too dry and the cheese wasn't melted properly. But I got to say that they nailed the chicken yet again. Protected by the layer of crunchy batter, the chicken thigh was so succulent.
Ambience at Waker Chicken X Oppa Grill

It was not easy finding this place as there were so many blocks with the same number scattered around the same area, but just ask around and it should be no feat. Located in Chang Cheng Mee Wah Coffee Shop Tampines, this stall just opened its doors last week, which is why some dishes were not ready when I was there.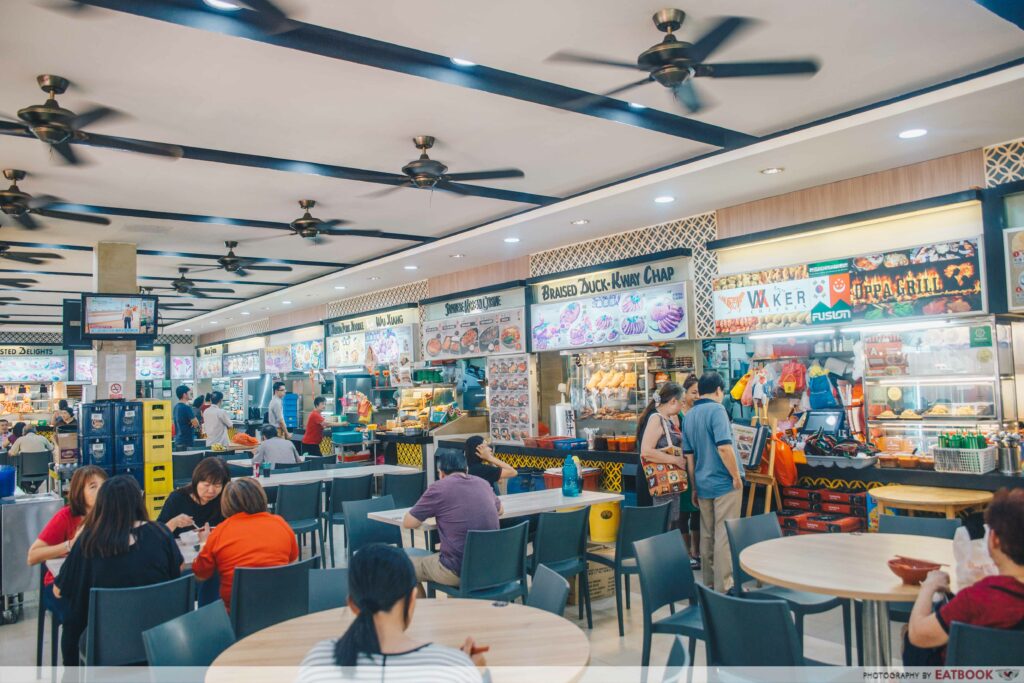 Don't worry about finding seats as this kopitiam is one of the bigger ones around. Even during lunchtime, it should be an easy task to see empty tables. We waited about 20 minutes for all the dishes to arrive, as everything was fired up upon order. So be patient, the wait will be worth it!
The verdict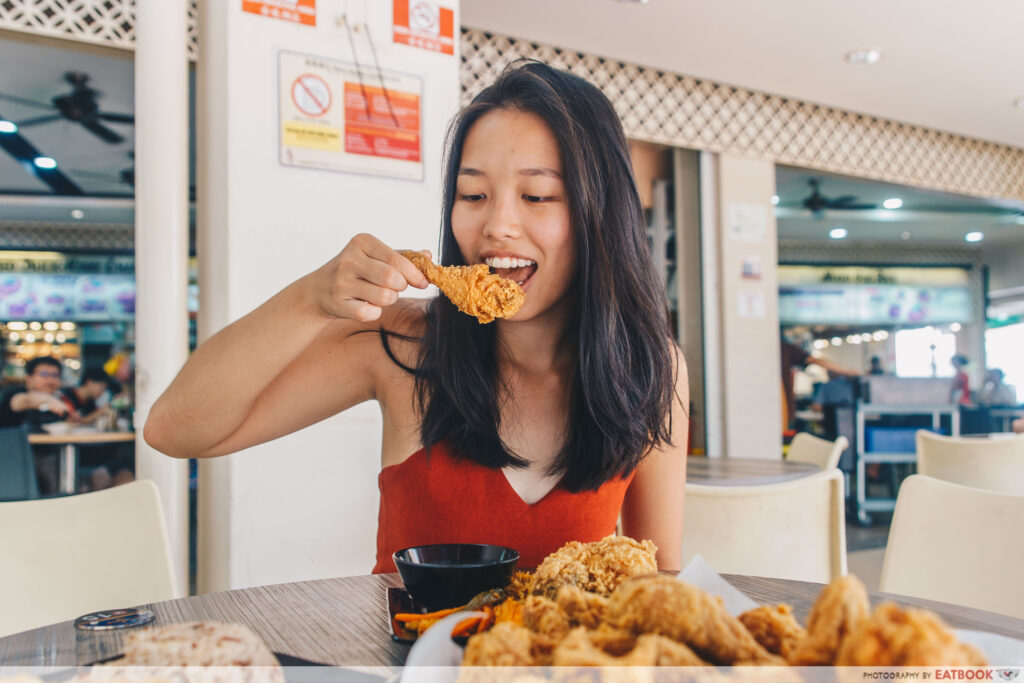 Overall, I was satisfied with my meal. All the chicken pieces were well-spiced, fall-off-the-bone tender, and consistently well done. While there were some hits and misses, a Korean fried chicken lover like myself would definitely travel for a piece of quality chicken like this. Waker Chicken X Oppa Grill definitely went above and beyond my expectations!
For more Korean delights, check out Seoul Shiok and Daebak Korean Restaurant!
Address: 201C Tampines Street 21, Chang Cheng Mee Wah Coffee Shop, Singapore 523201
Opening hours: Daily 10:30am to 9:45pm
Website
Waker Chicken X Oppa Grill is a Muslim-owned eatery.
This is an independent review by Eatbook.sg
Summary
Pros
– Fresh chicken
– Creative sauces
– Consistently good chicken
– Friendly stall owners
Cons
– Dry rice
– Dak's Spicy Salted Egg sauce was not up to expectations
Recommended Dishes: Korean fried chicken ($13 for half, $25 for a full portion)
Operating Hours: Daily 10:30am to 9:45pm
Address: 201C Tampines Street 21, Chang Cheng Mee Wah Coffee Shop, Singapore 523201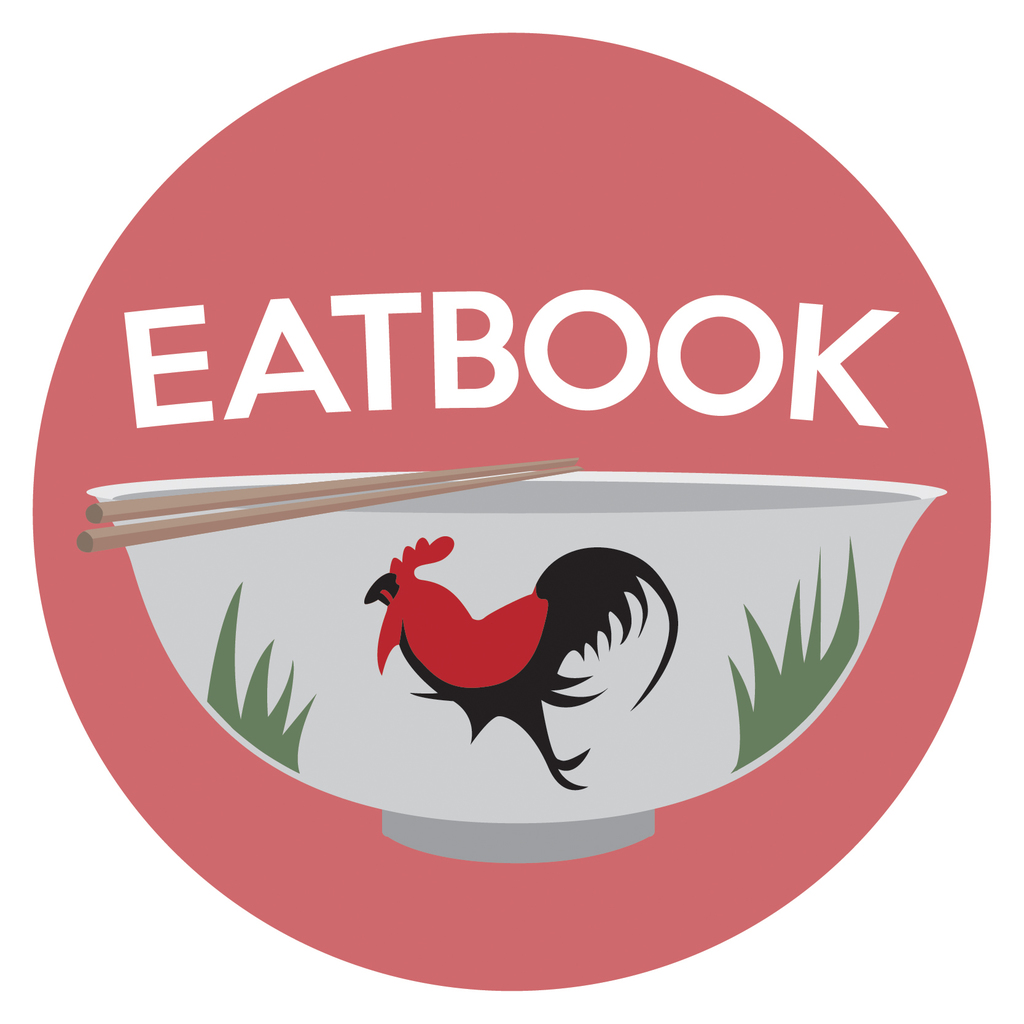 Drop us your email so you won't miss the latest news.