Wanderlost at Bugis+ is a Muslim-owned rooftop bar and restaurant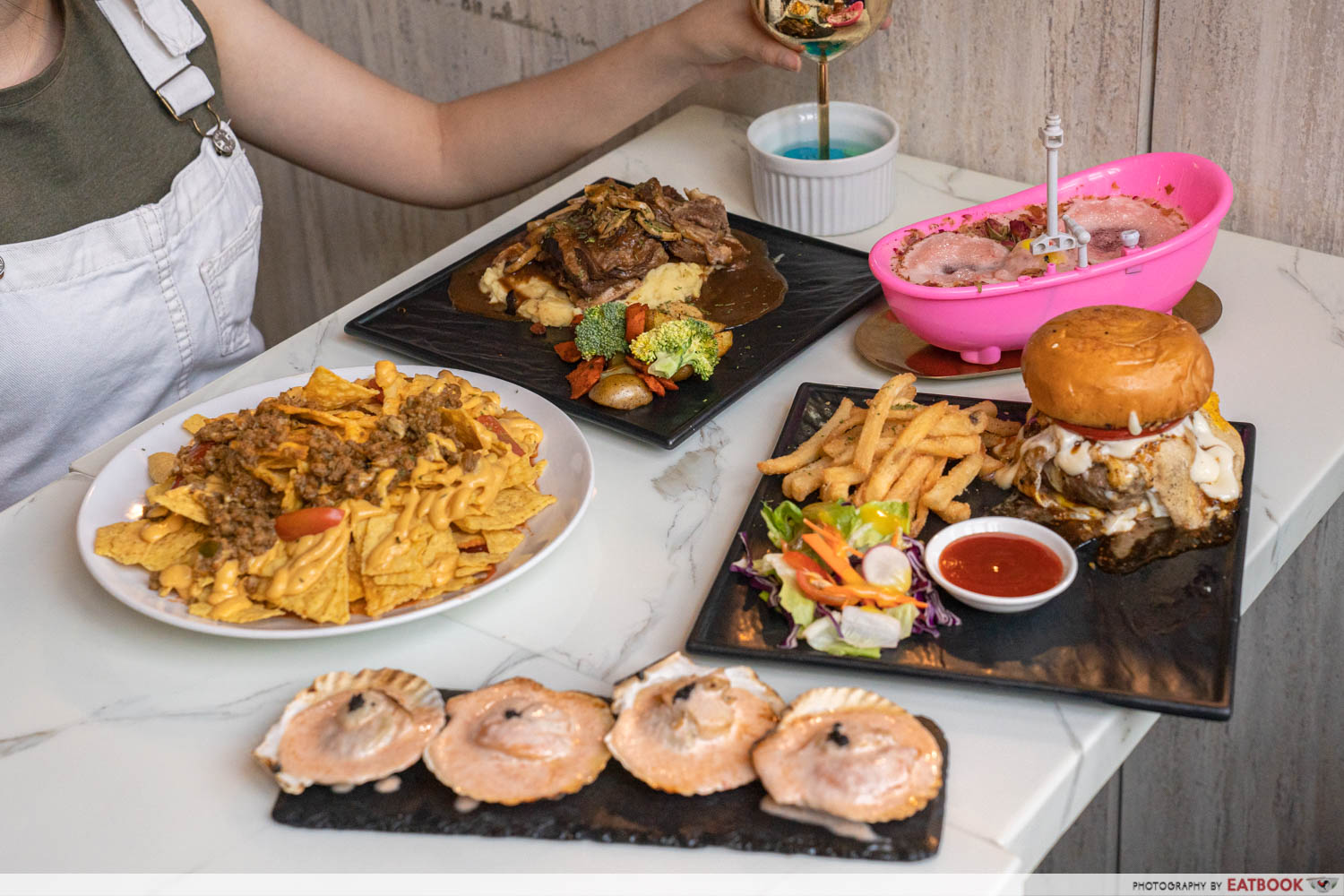 Along with the fact that I've been to Universal Studios countless times, my friends will tell you that I'm a huge fan of fairy tales and any sort of themed events. When my colleague told me we'd been invited to Wanderlost, boy, you could not imagine how excited I was to enjoy a dining experience inspired by fairy tales. 
Wanderlost was founded by The Halal Mixologist, the same people behind Fairytail Bar and Nauti Nauti Oyster Bar, with live pop-up bars and mocktail-making workshops. I was joined by my Muslim colleague, who hyped me up by citing how he had previously had a great time at Wonderlost.
Bugis Street Food Guide: 10 Places For $1.50 Japanese Oden, Legit Banh Mi And More
Food at Wanderlost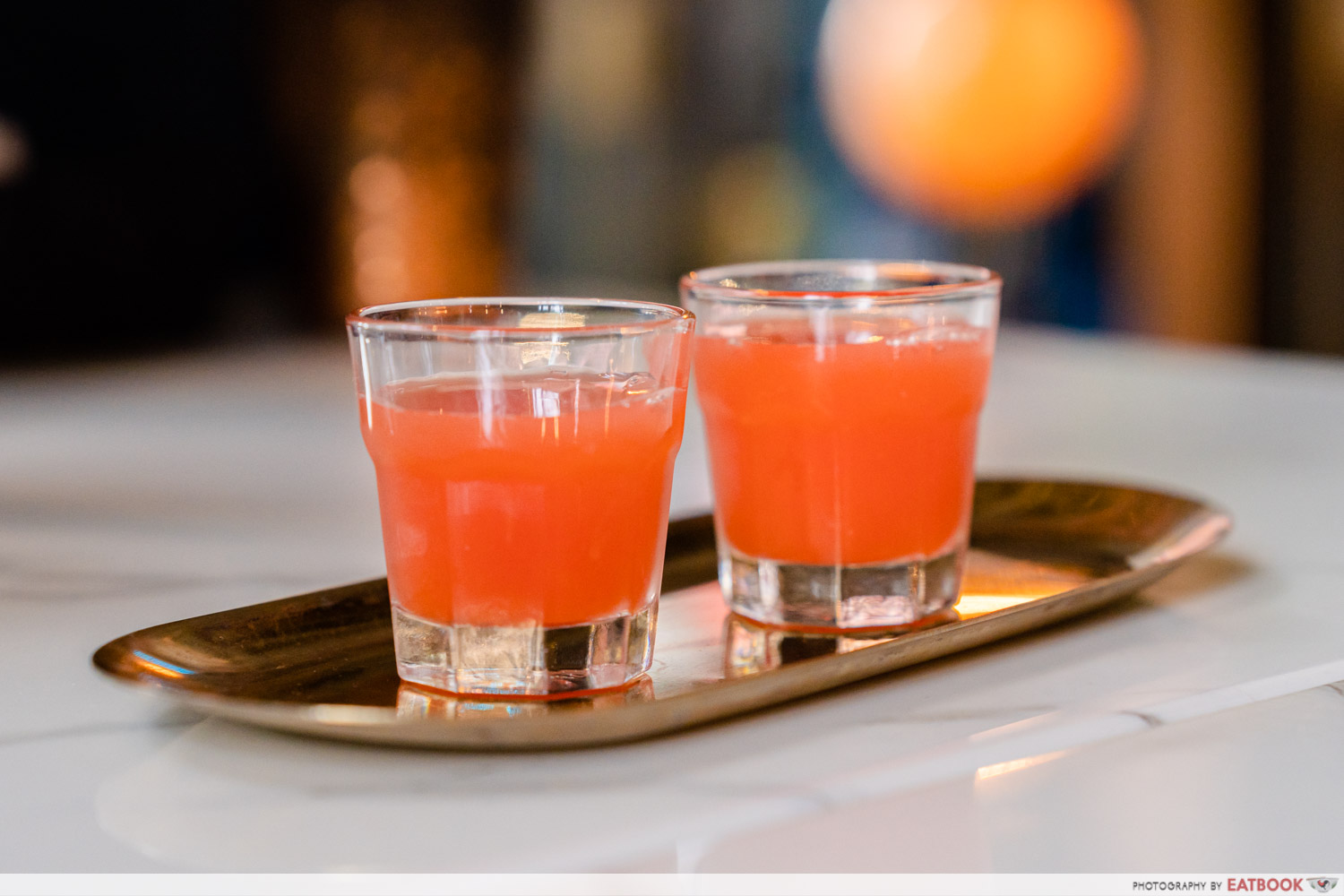 Before the food arrived, we were served a welcome drink. Interestingly, these drinks are created based on the bartender's latest inspiration. Announcing it as his first ever 'shot', my colleague and I clinked glasses. This was a pleasant fruit punch-esque drink that was citrusy and sweet, whetting my appetite for the meal to come.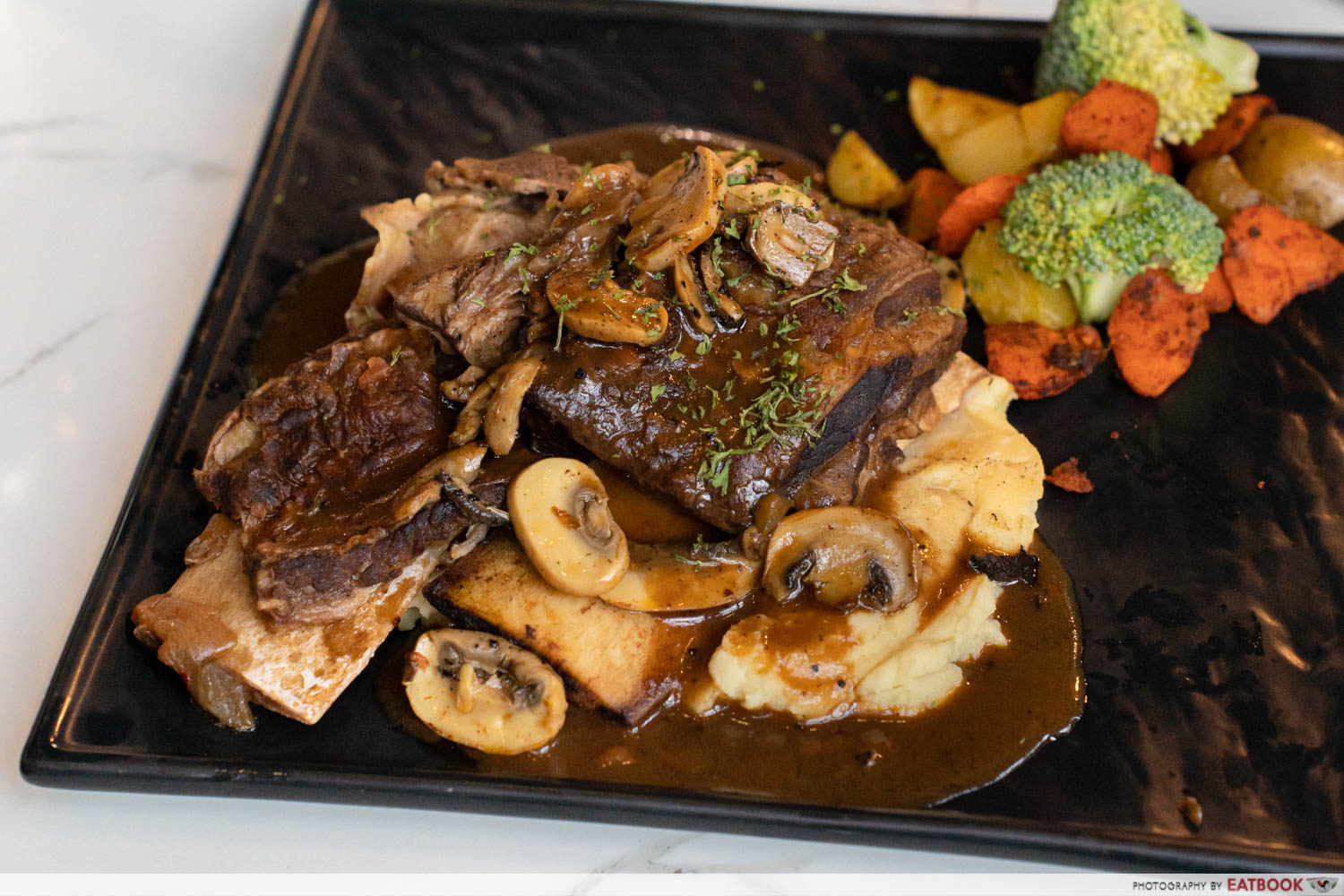 Since Wanderlost is known for their meat dishes, we decided to order the Bone-in Braised Beef Ribs ($39+). The dish also features sliced button mushrooms, mashed potatoes, and gravy, along with a side of grilled mixed vegetables.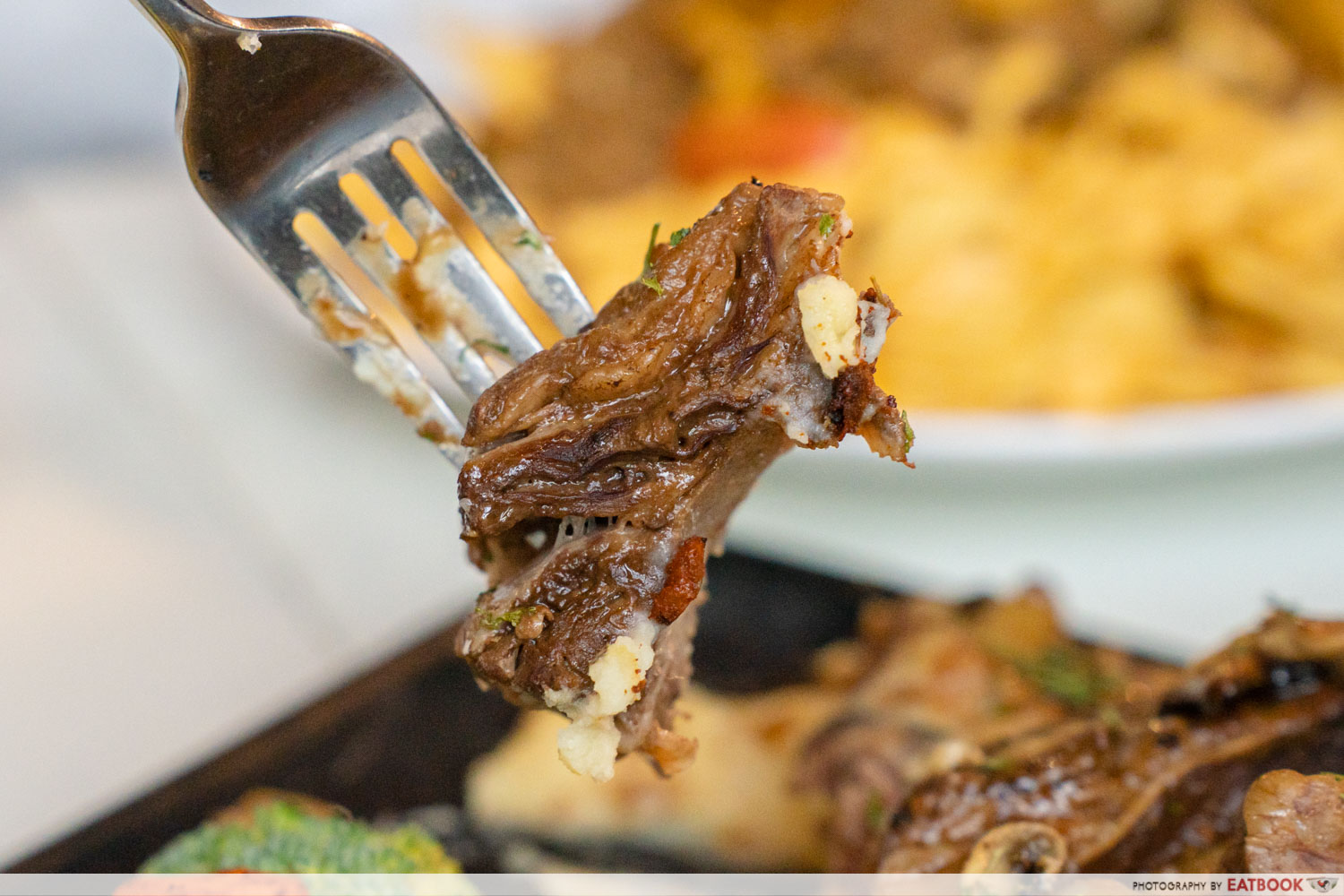 Braised with caramelised onions and spices, the beef had a mild sweetness, and rich savouriness. It also had a super tender and soft texture, with melt-in-your-mouth gelatinous parts that I absolutely loved. My only gripe was that there were some bits that were slightly tough.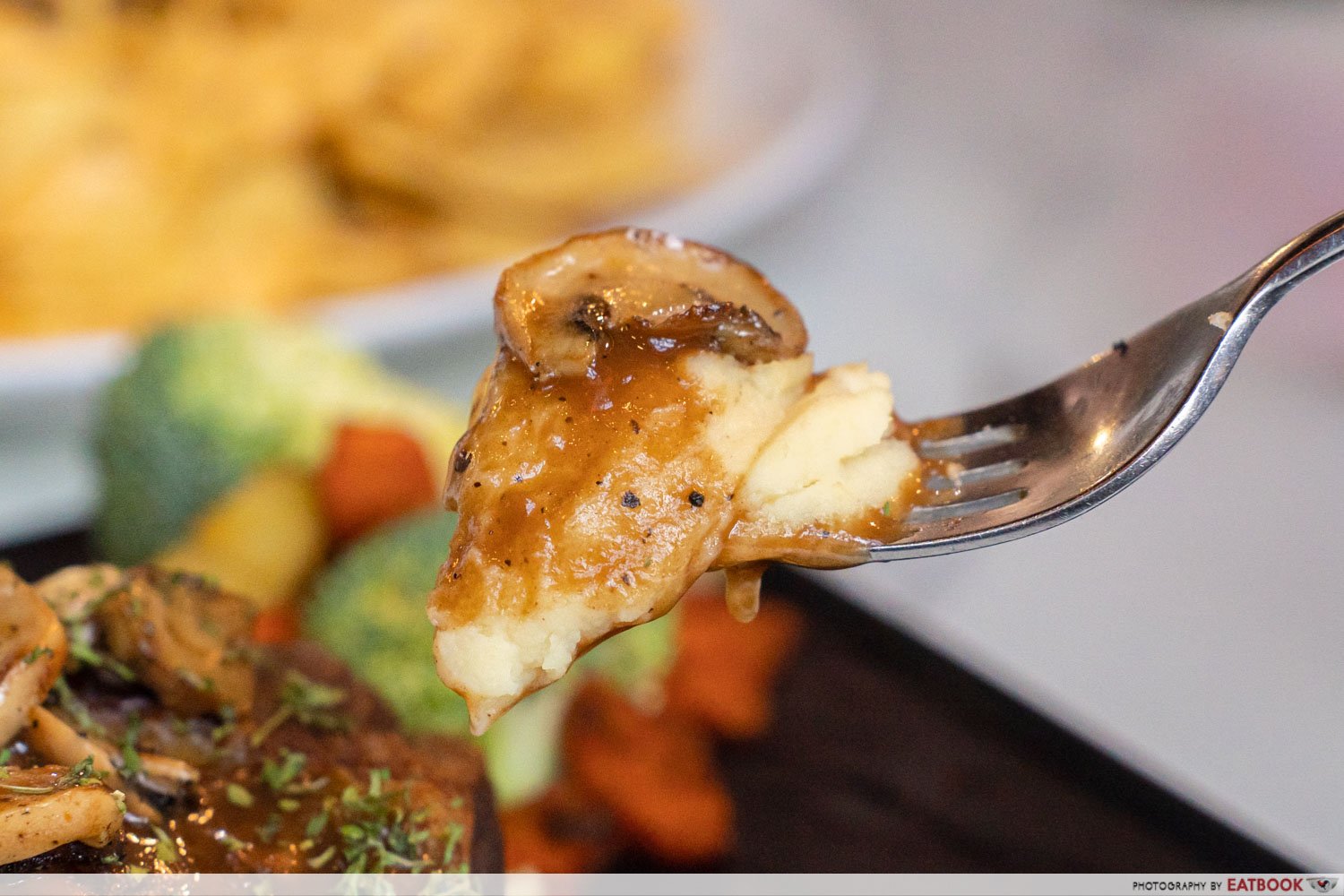 I enjoyed the creamy mashed potatoes and thought the umami mushroom slices were a good addition to the meat. On the other hand, the vegetables didn't have much flavour, other than the carrot slices that were particularly sweet.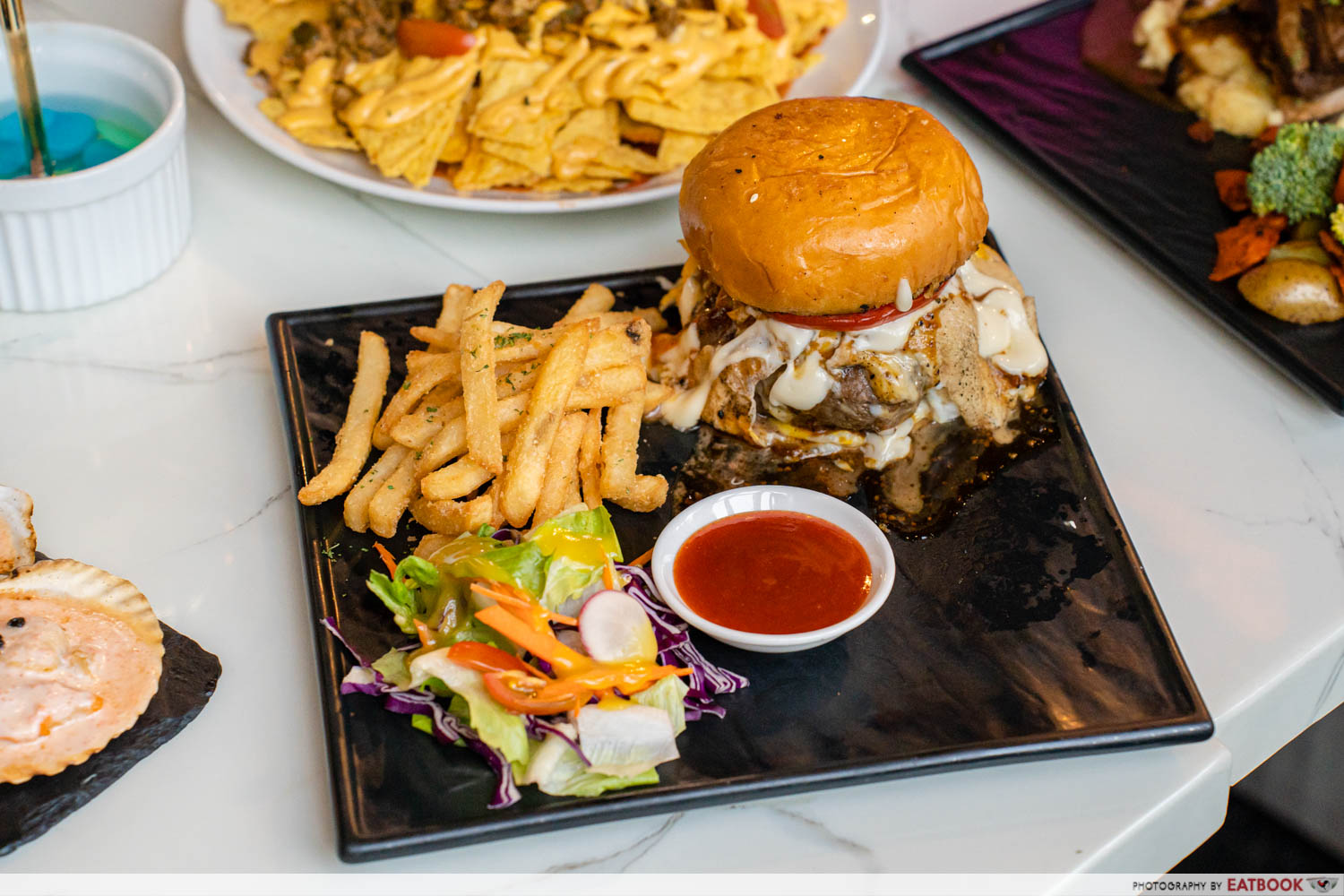 We moved on to their Ramly burger-inspired Wanderamly Burger Lecak ($28+), which stars a 180g egg-wrapped beef patty slathered with black pepper sauce, mayonnaise, and chilli sauce. The burger is packed with onions, a tomato slice, and white cheddar too. This comes with a side of crisp fries and mixed salad vegetables drizzled with mustard sauce.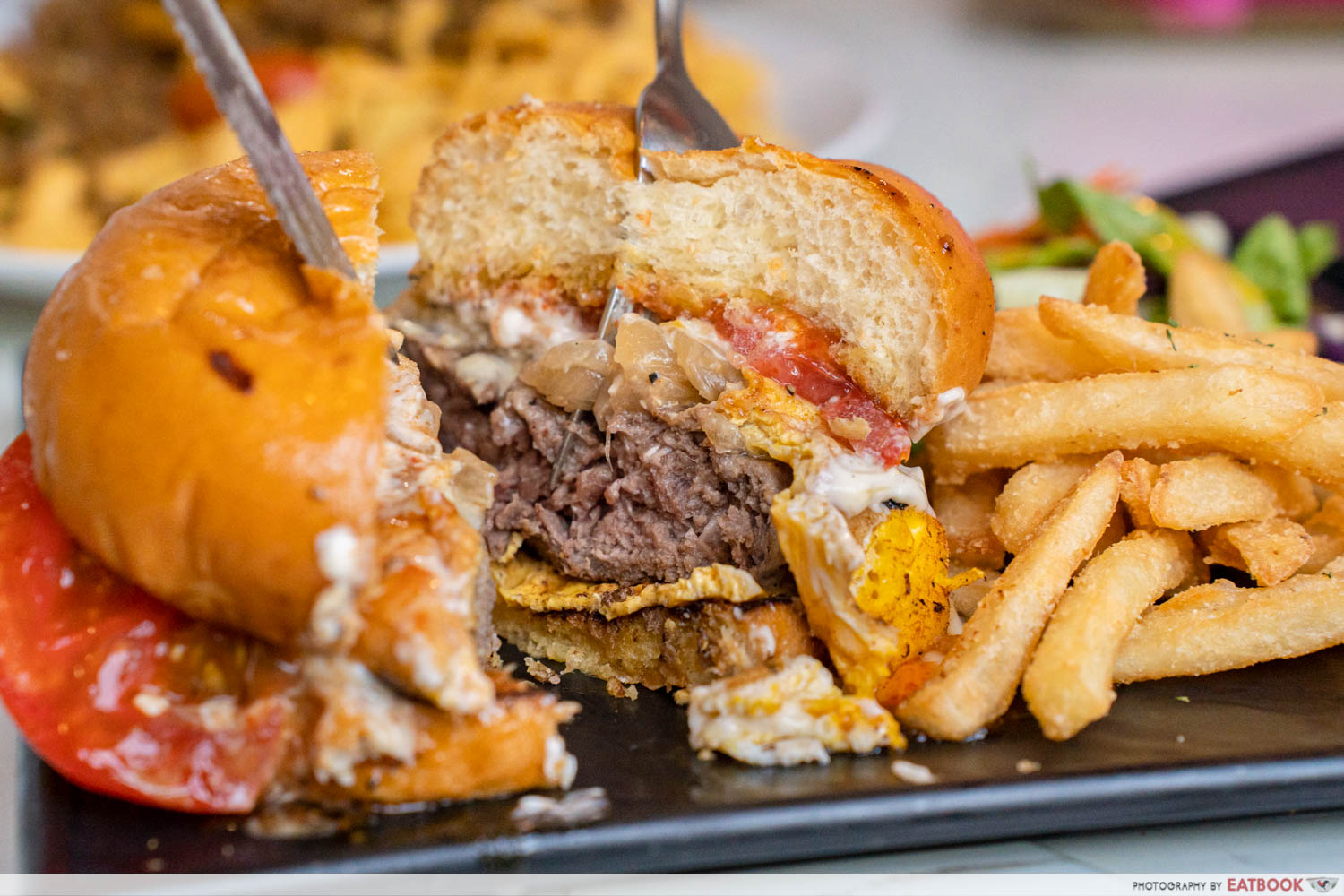 Biting into the chonky burger, I found the soft buns buttery, which ticked my first box for a good burger. Then, there was the mix of sauces that I didn't find particularly appetising, though the fluffy egg helped to tie the flavours together. Unfortunately, the beef was overly peppery and had an overpowering gamey flavour. There were also parts of the patty that were chewy and tough.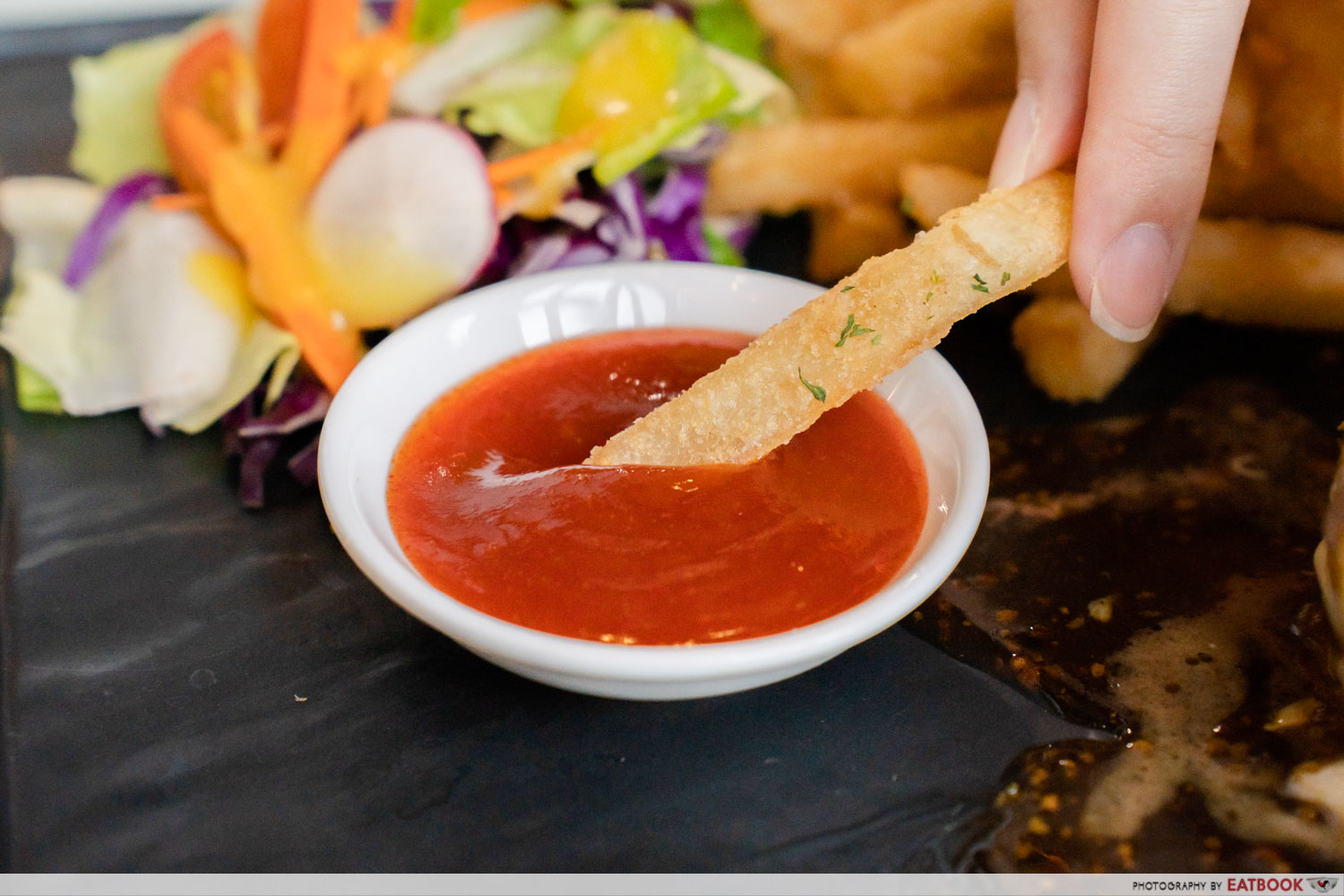 Compared to the Ramly burgers I've had at pasar malams, this version was a little too heavy on the palate, even though the sauces are said to be the same. Although my colleague enjoyed his half of the burger, we both agreed that we prefer the pasar malam versions, and their tastier meat patties.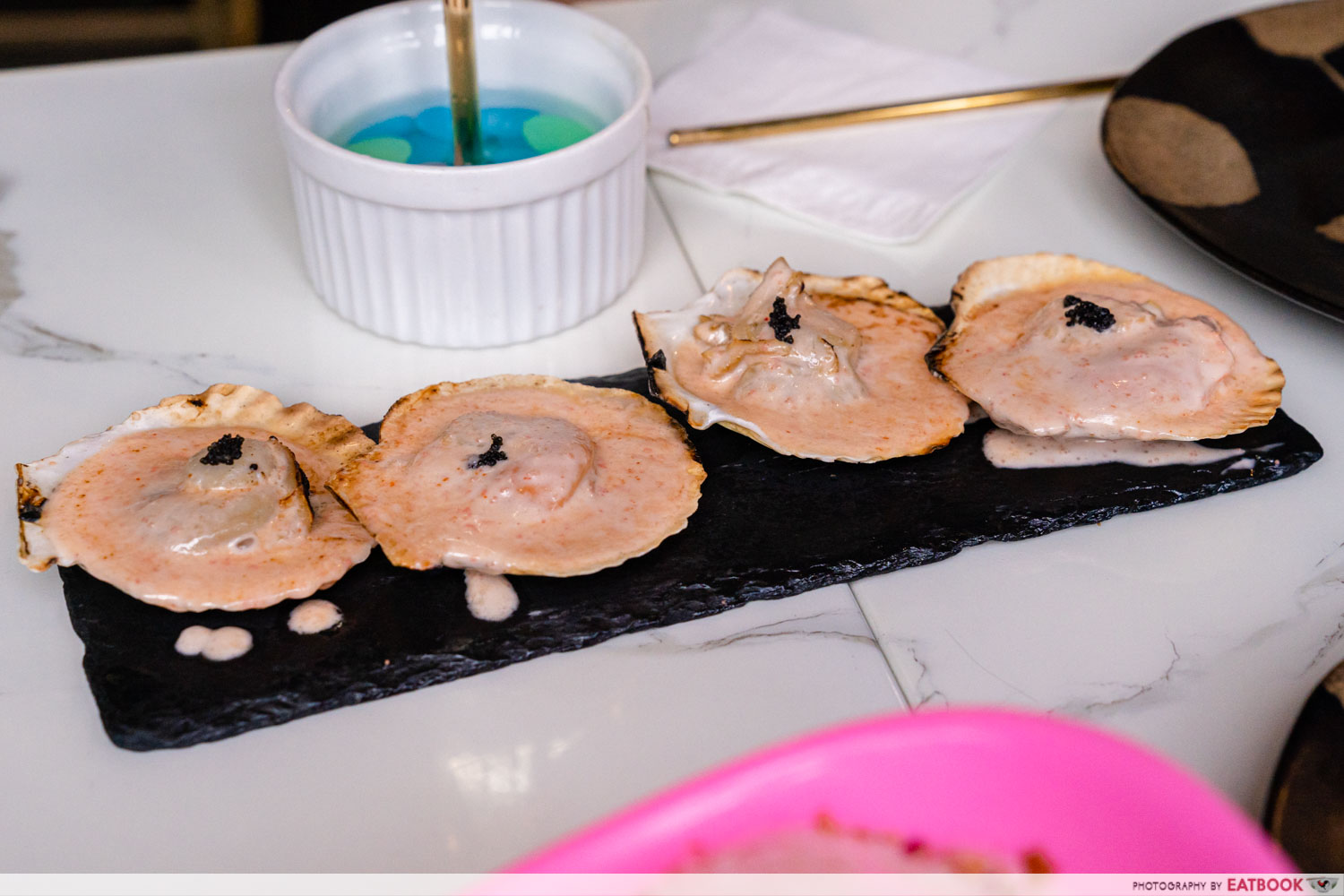 On the side, we also ordered their Signature Mentaiko Scallops ($15+). These were blanketed with a mentaiko-pollack sauce, and topped with Black Lumpfish Kaviari that's best known for its umami, sweet-salty flavour.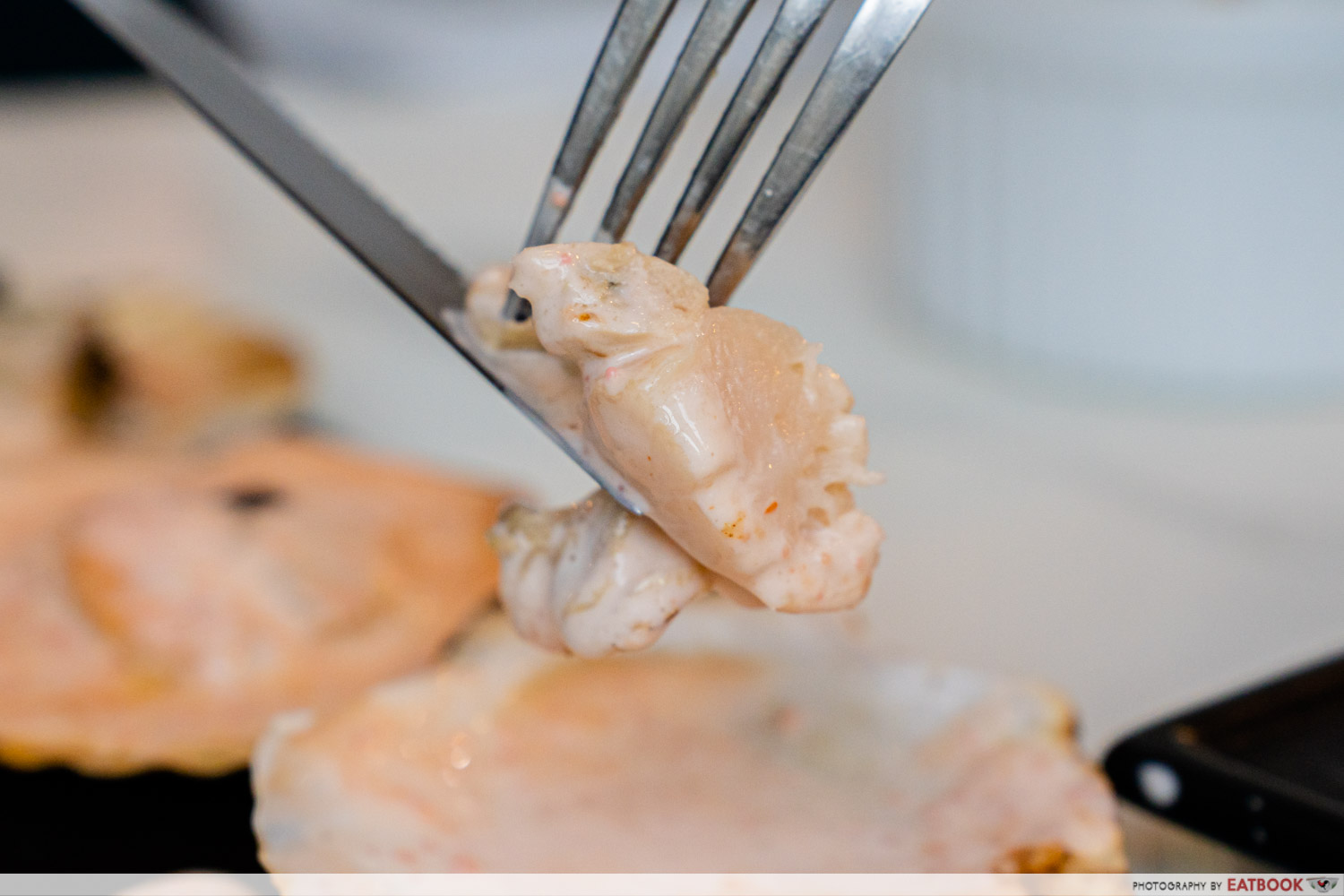 Unfortunately, these scallops had a super fishy taste, which I initially thought was due to the mentaiko-pollack sauce. This turned out to be moreish and creamy, but it was unable to cover up the less-than-fresh shellfish━an experience which other reviewers online seem to have shared.
We decided to go with another popular pick: the Wanderendang Nachos ($17+) which came in a hefty portion. The plate sees a base of salsa, followed by a pile of crisp tortilla chips, doused with nacho cheese sauce, and topped off with a smattering of beef rendang.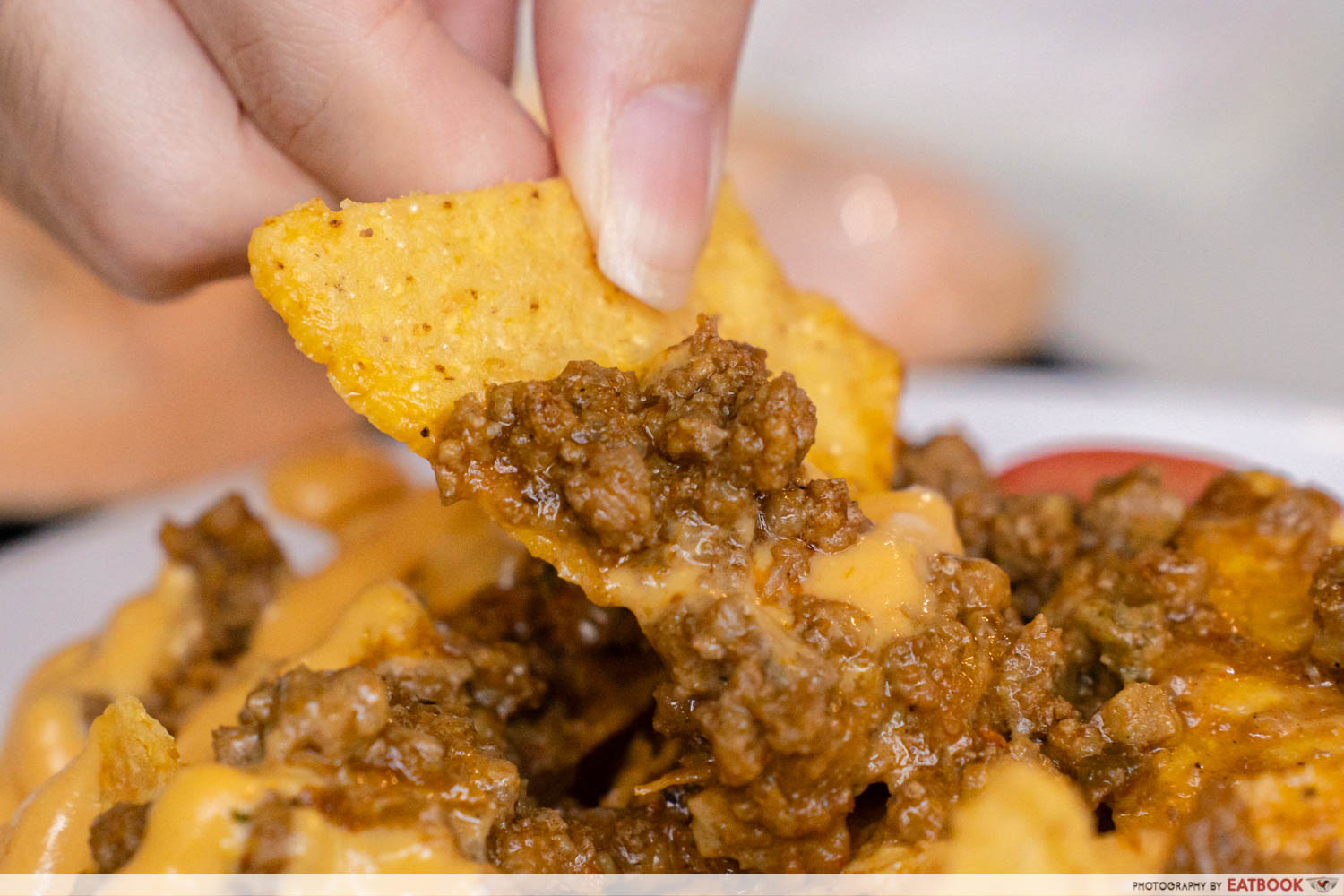 The minced beef was super flavourful, but with the addition of the nacho cheese, one might find the mix slightly too rich. There was also too little of the rendang, compared to the amount of nacho chips on the plate. Being hidden at the bottom, the salsa was also unfortunately overshadowed by the heavy flavours.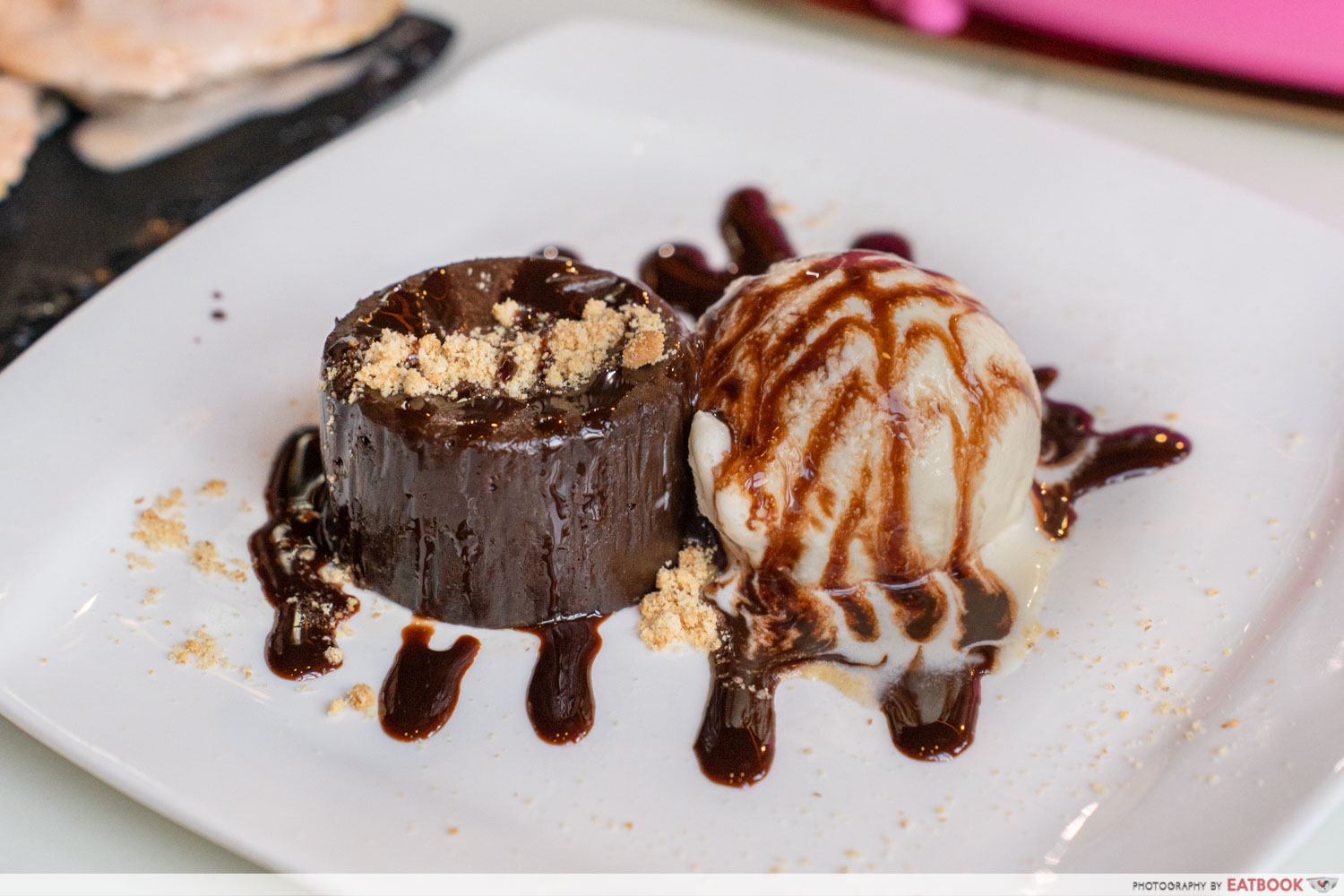 We also ordered the Chocolate Lava Cake ($13+) topped with biscuit crumbs, paired with a scoop of vanilla ice cream. I really liked the chewy, uber chocolatey cake, though it sadly didn't have the promised lava centre. I also found the vanilla ice cream icy.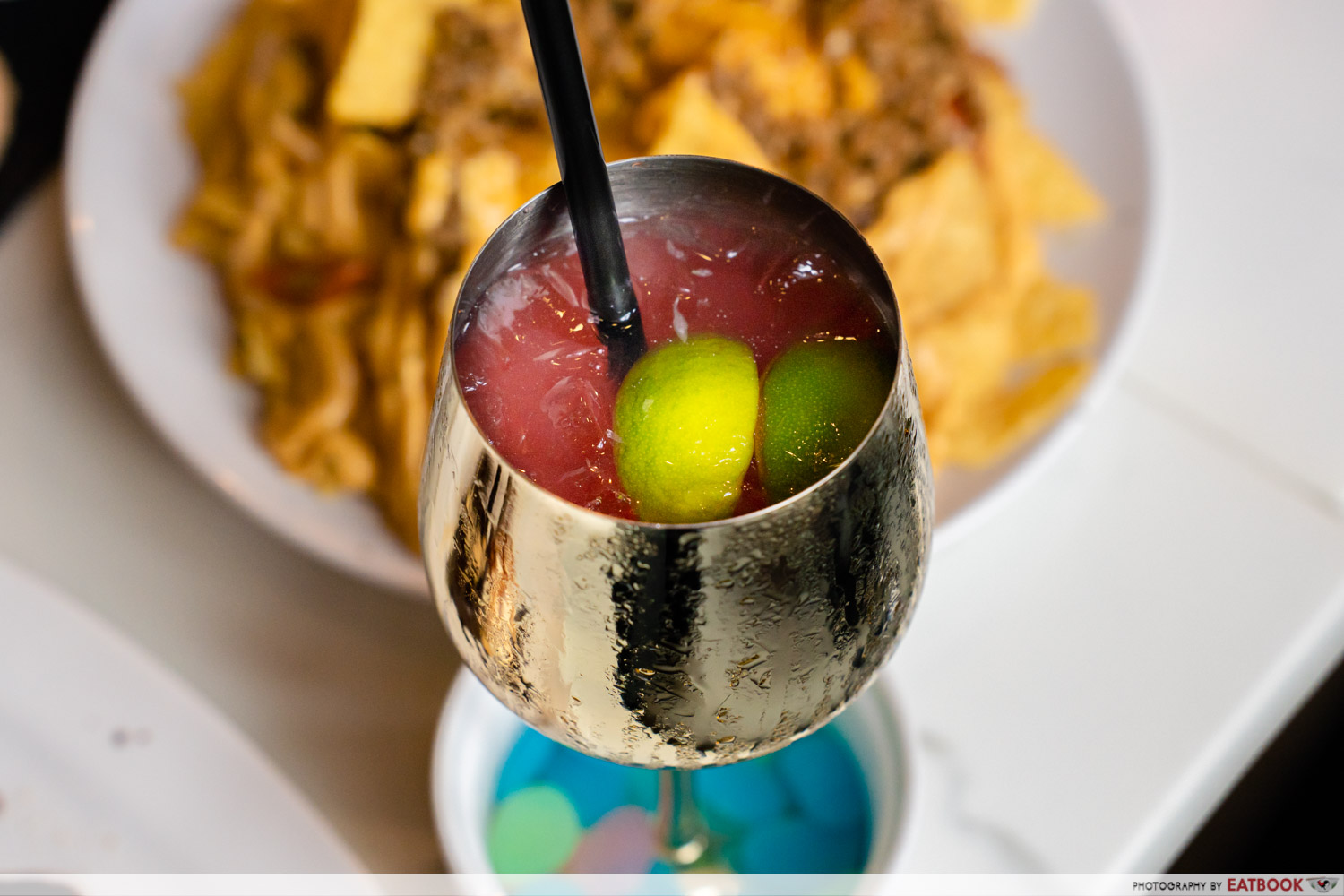 The drinks menu comes as a vibrant, colourful book that introduces every mocktail on the menu and its accompanying story. We ordered Harry Potter And The Goblet Of Fire ($15+), made with cinnamon distillate, lime, mint leaves, orange juice, pineapple juice, ginger ale, and grenadine, AKA a type of syrup that gives the drink its pink hue. This was citrusy, with a hint of aromatic spices.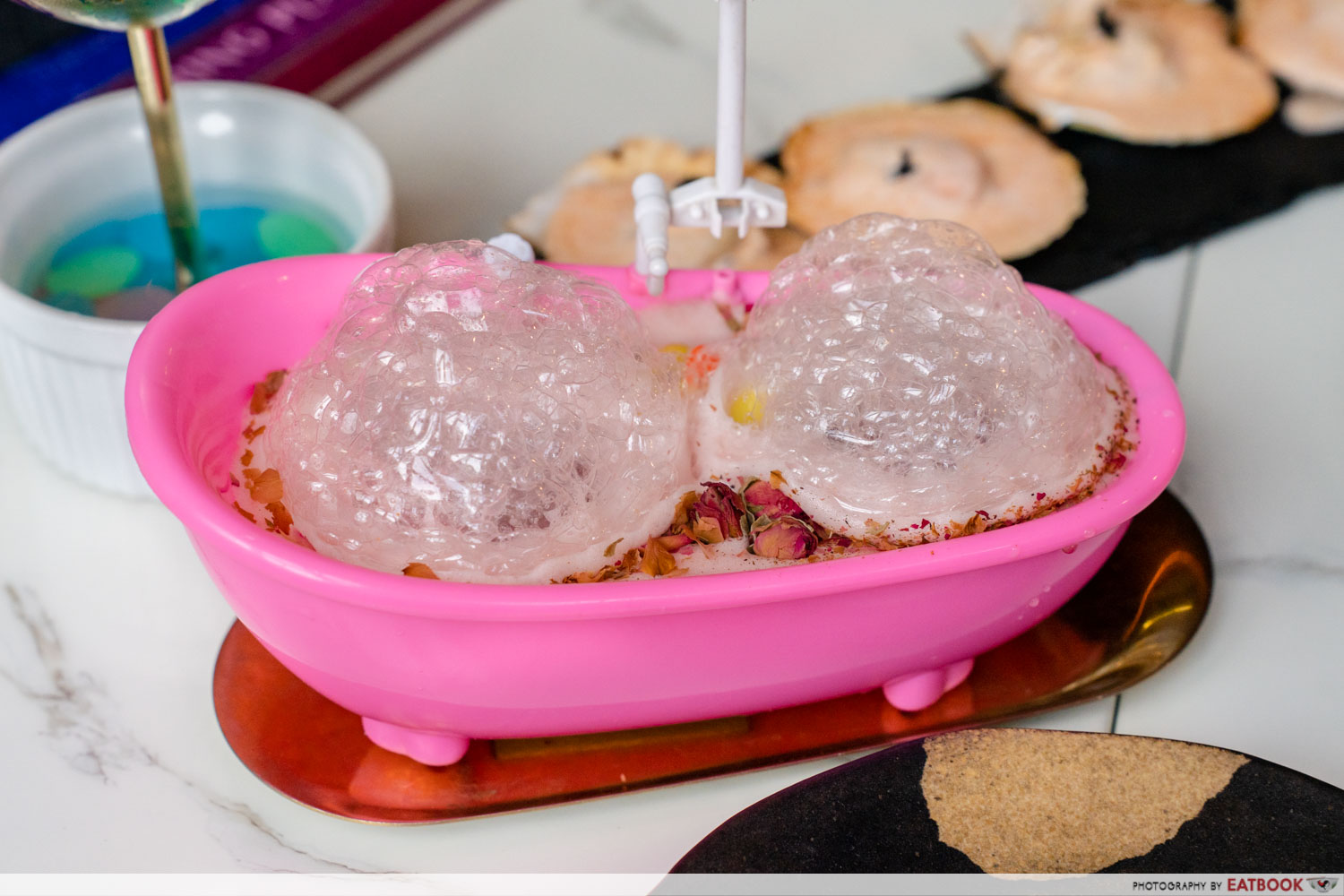 Meanwhile, The Ugly Duckling ($14+) came in a neon pink bathtub, with a yellow rubber duckling that unfortunately kept sinking before we could get a shot of it. This was prepared with grenadine, lemon juice, mint, pink guava, sparkling grape juice, and a distillate made with Ajwain, a type of pungent herb most commonly used in Indian cuisine. This was tart and quite fruity, making for a good accompaniment to our dishes. I also liked how there were dried roses in the tub, lending both aesthetics and fragrance. 
Bulgogi Syo Review: New Korean Hotplate Restaurant With Unique Three-Step Grilling Process
Ambience at Wanderlost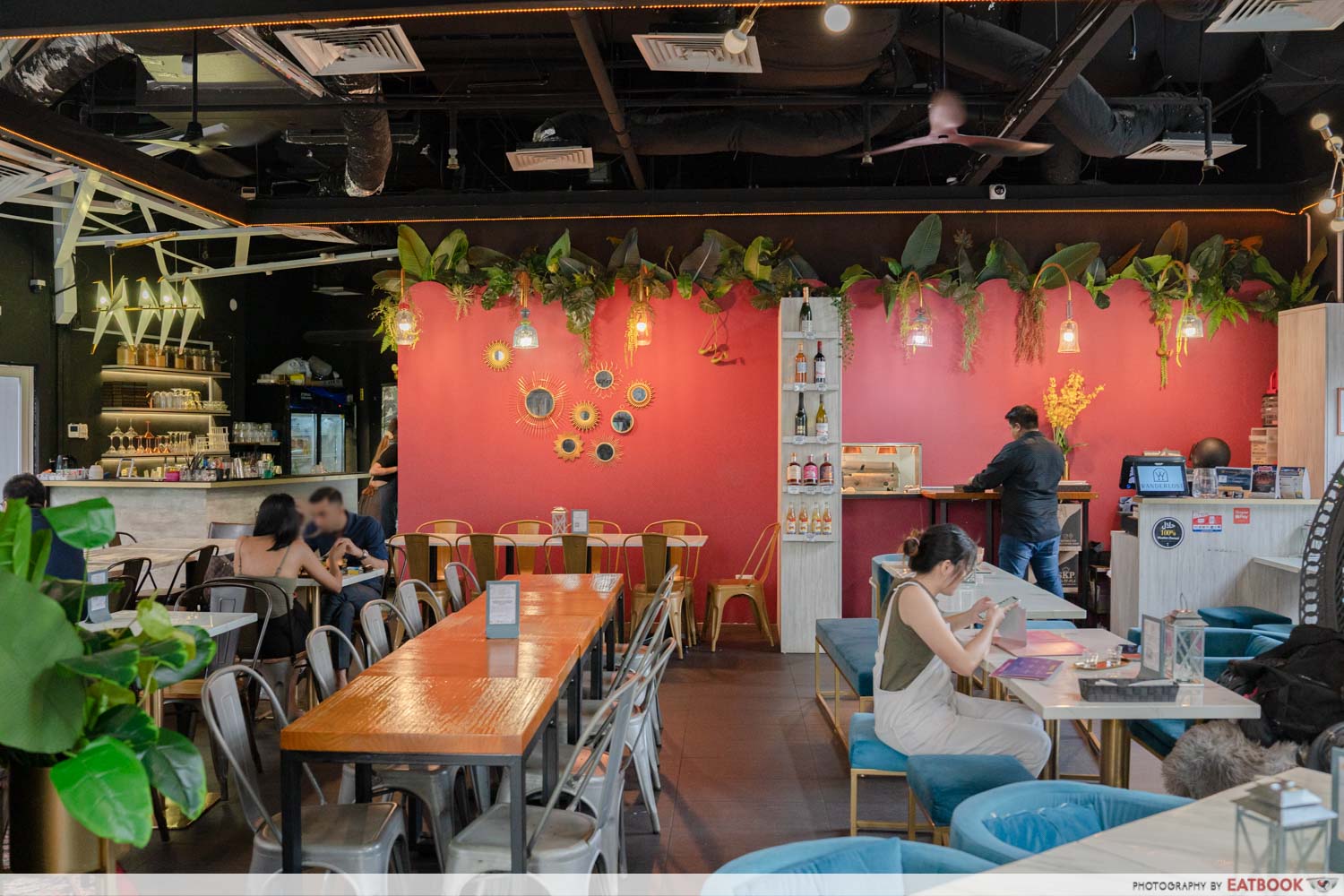 Decked out in vibrant colours, the restaurant also has different seating options to choose from. Our table, in particular, came with a throne-like seat that my colleague happily claimed. Softened with greenery dangling off the ceiling, Wanderlost is a pretty cosy restaurant. 
They're located at Bugis+, which is a short five-minute walk from Bugis MRT Station. Situated on the rooftop, this is a great space for hanging out with your friends. We were here at 5:30pm, though the crowd started to form at around 7pm. It's ideal that you make reservations on their website to secure a table, and you might want to arrive earlier so you can get dibs on seats. 
Bugis Junction Food Guide: 10 Places For $1.80 Boat Noodles, Mala Tang And More
The verdict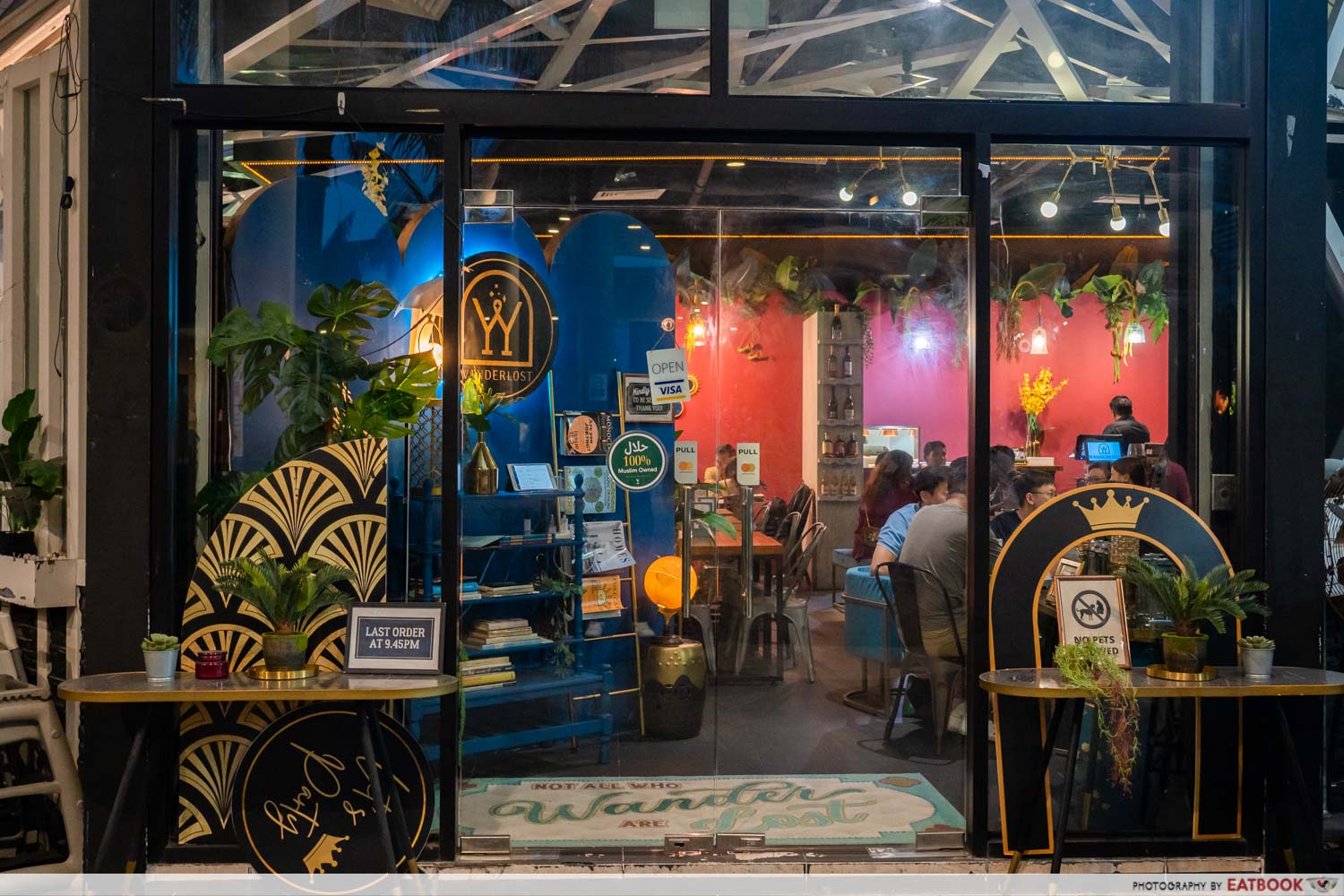 Wanderlost wins points in my books for its mystical, fairy tale-like experience, which is great for when you're with friends like me, or children. Unfortunately, some of the dishes just didn't work for me. Nonetheless, I'd still recommend the beef ribs and drinks to anyone who intends to dine here. 
For more food options in the area, read our Bugis Junction food guide for affordable boat noodles and mala tang. Alternatively, if you're a huge fan of Western food, check out BlackGoat in Mountbatten for burgers so tasty that some of my colleagues have made them a regular haunt!
Address: 201 Victoria Street, #07-04, Bugis+, Singapore 188067
Opening hours: Mon-Fri 5:30pm to 11pm, Sat-Sun 12pm to 11pm
Tel: 9145 8755
Website
Wanderlost is a Muslim-owned eatery.
BlackGoat Review: XL Fried Chicken Burger, Black Garlic Steak And More By Ex-Michelin Restaurant Chef
Photos taken by Rifdi Syahir.
This was a media tasting at Wanderlost.
Wanderlost Review: Fairy Tale-Inspired Rooftop Bar With Rendang Nachos And More In Bugis
Wanderlost Review: Fairy Tale-Inspired Rooftop Bar With Rendang Nachos And More In Bugis -

6.5/10
Summary
Pros
– Interesting and delicious drinks
– Convenient location
– Bone-in Braised Beef Ribs were tasty
Cons
– Beef in Wanderamly Burger Lecak was tough
– Wanderendang Nachos had too little rendang
– Signature Mentaiko Scallops were fishy
Recommended dishes: Bone-in Braised Beef Ribs ($39+), Harry Potter And The Goblet Of Fire ($15+)
Opening hours: Mon-Fri 5:30pm to 11pm, Sat-Sun 12pm to 11pm
Address: 201 Victoria Street, #07-04, Bugis+, Singapore 188067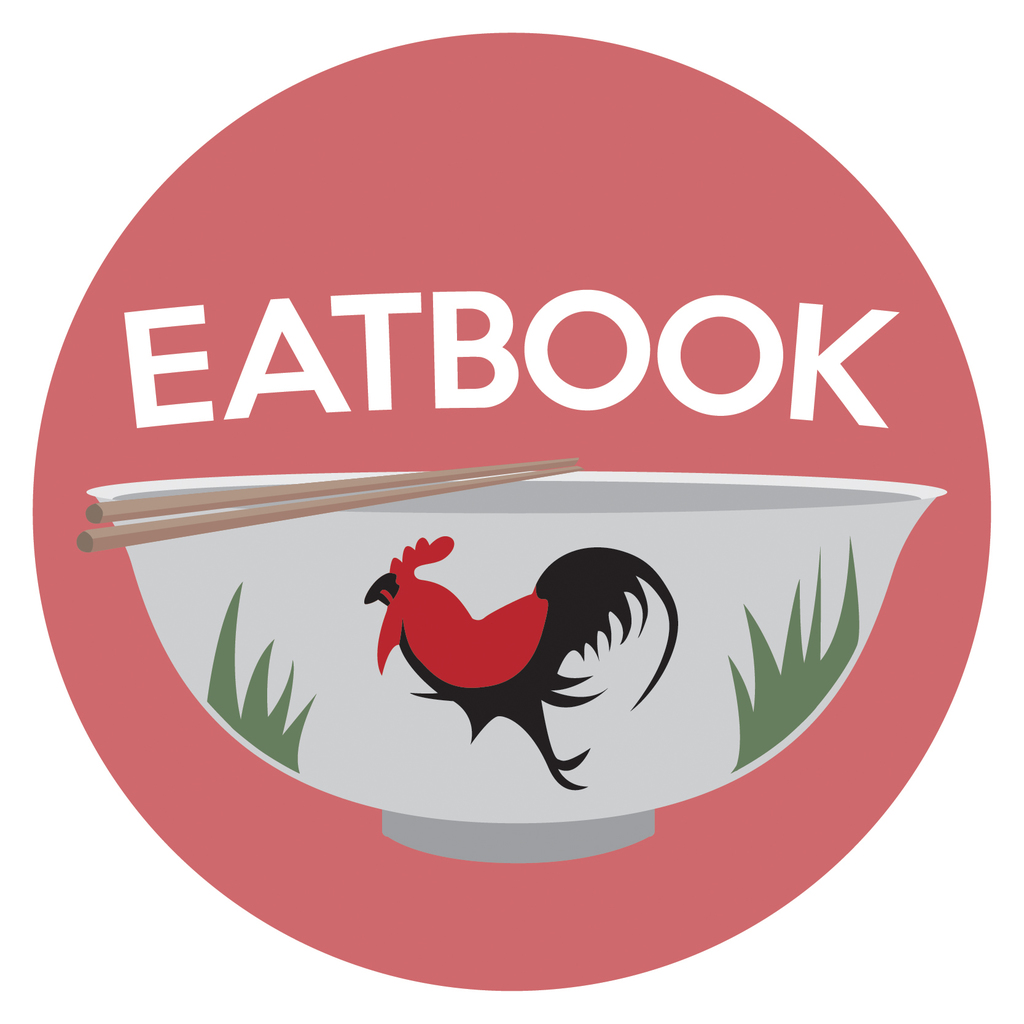 Drop us your email so you won't miss the latest news.