Bulgogi Syo has unique three-step grilling Korean BBQ at Bugis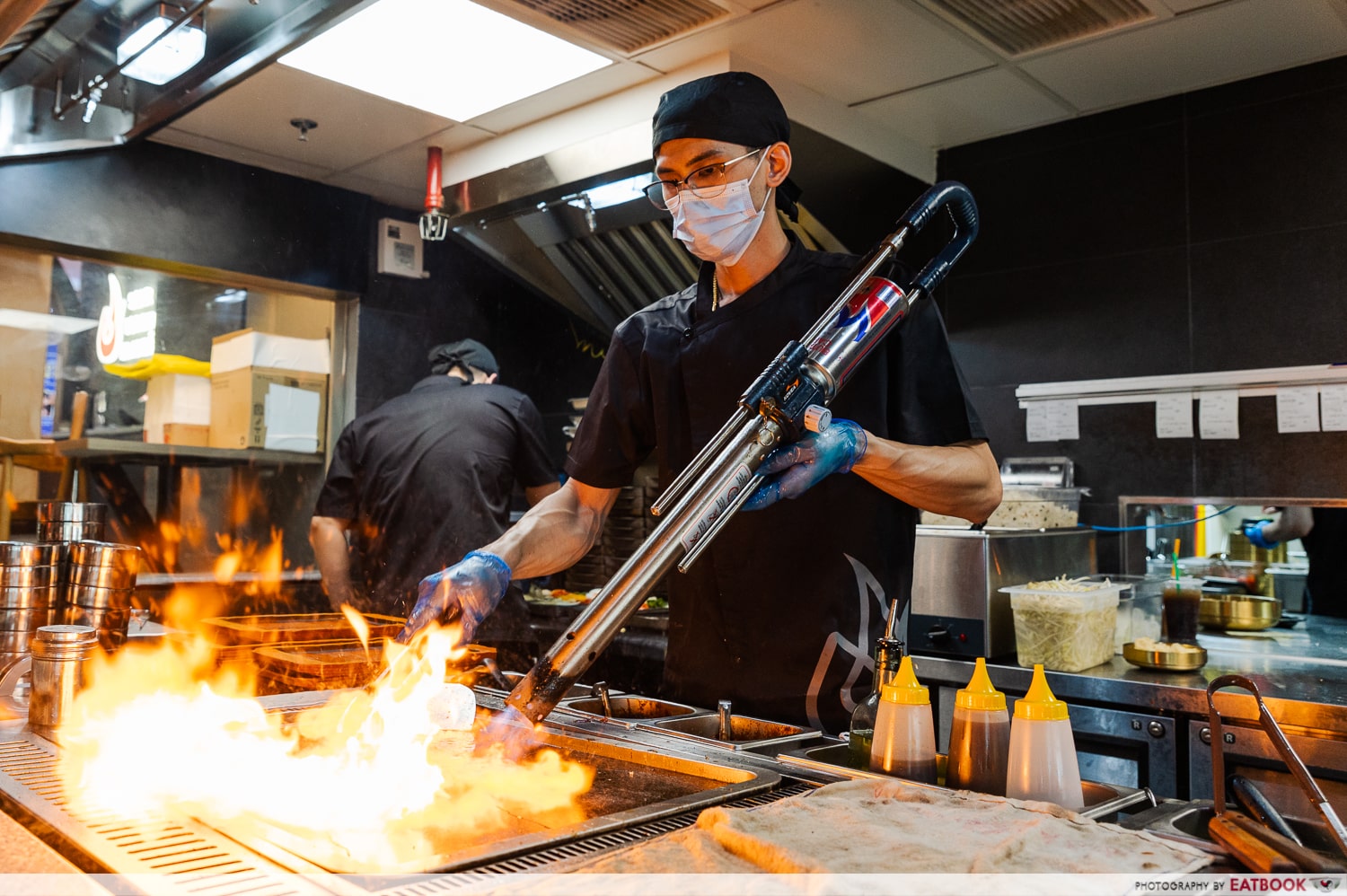 The Korean BBQ concept is one you'll find all over Singapore, whether it's offered by food franchises or stylish eateries in Tanjong Pagar. Because of this ubiquity, it's hard to come across a K-BBQ place that makes you go "hold on, that's something I've never seen before". The recently opened Bulgogi Syo in Bugis Junction should induce that reaction in most people thanks to its claim to fame: its three-step grilling process that has cuts of meat seared, torched, then flambéed at your tableside.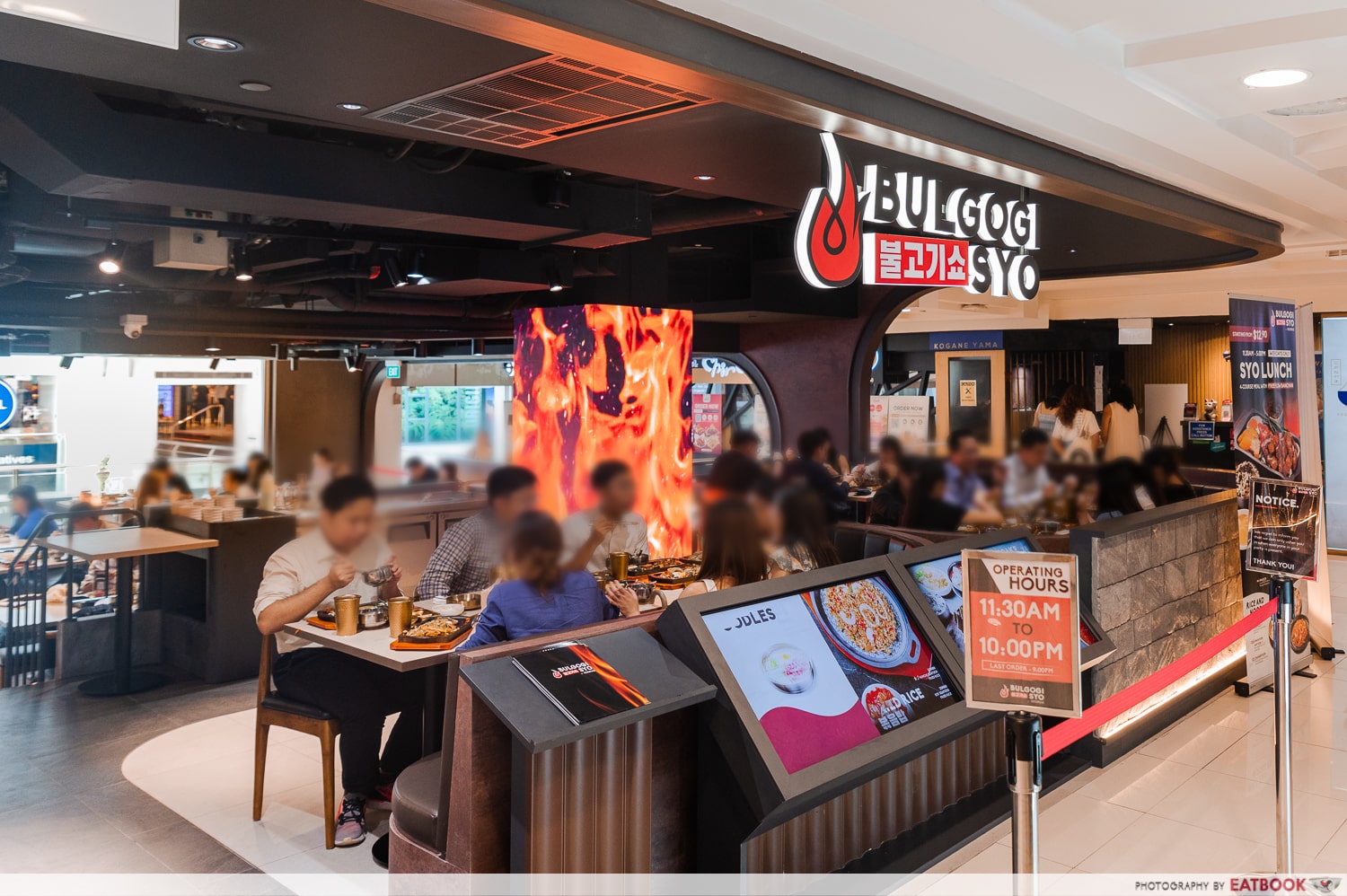 Bulgogi Syo is brought to you by the same people behind Seorae, another K-BBQ franchise, albeit one that already has several outlets across the country. Since we enjoyed Seorae in a past review, we decided to check out what its sibling has to offer.
Seorae Review: K-BBQ Restaurant In Sengkang With Pork Skirt, Cheesy Tteokbokki, And Free Salad Bar
Food at Bulgogi Syo
Of course, we had to start with dishes that undergo the said three-step process. These are called the Syo Specials, which have meat, kimchi, long beans, a sunny-side up, and pumpkin slices served on a hotplate, with a bowl of seaweed rice to go along with these ingredients.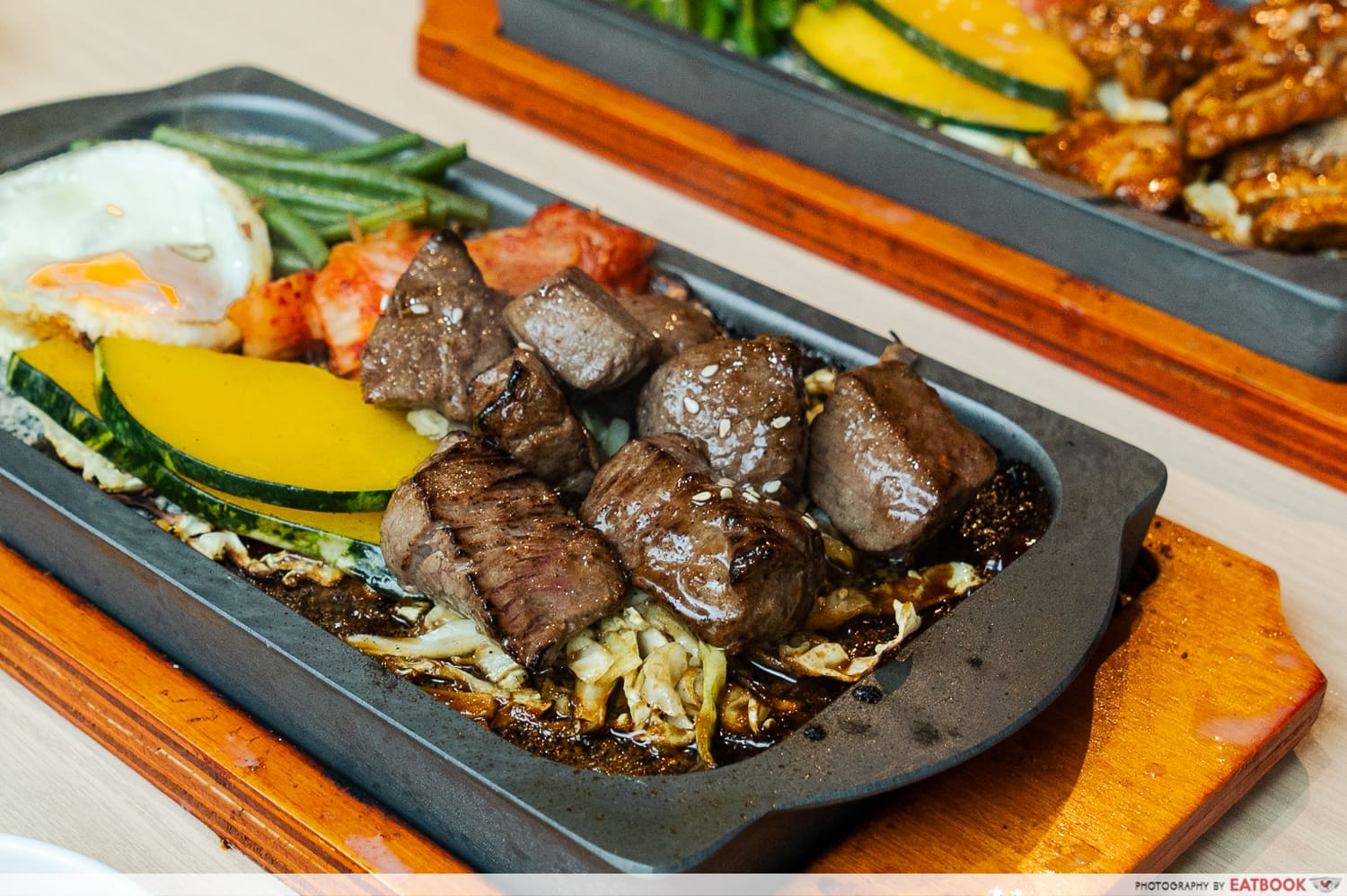 The Syo Special with the finest cut of meat had to be the Angus Beef Tenderloin ($35.50++). These thick, succulent pieces of beef arrived at our table already sizzling from the searing and torching in the kitchen, but then the staff applied the finishing touch—a cup of alcohol was added to the pan, conjuring up brief flames that we duly captured for social media.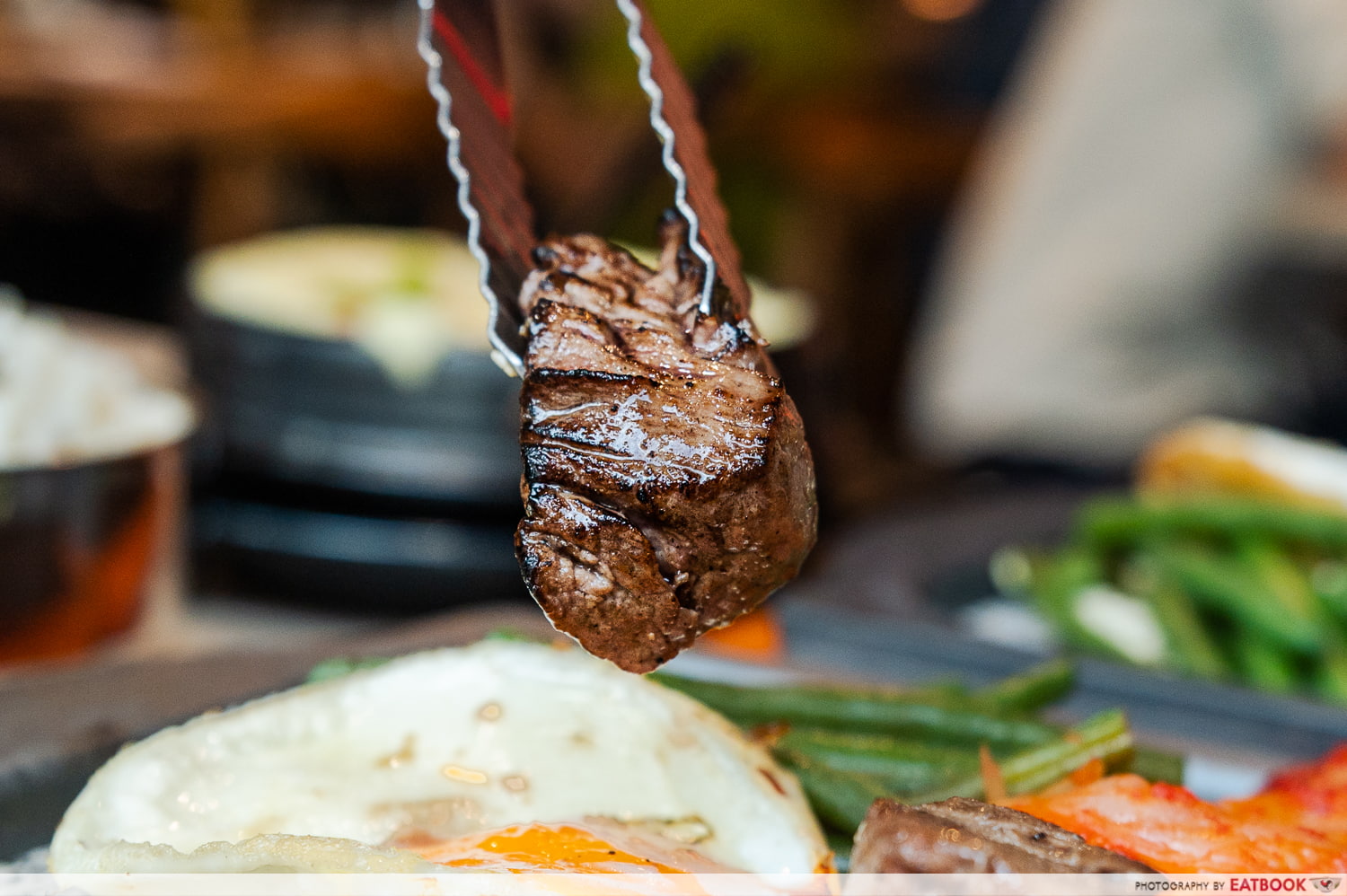 There's some debate over whether flambé has a significant effect on flavour, but the three-step process did indeed impart a strong, smoky taste and aroma to the meat, and you could see how well-seared they were, too. The fact that each piece of beef was chonky and juicy also made it extra delicious.
If there's one point of criticism, it's that you can't exactly request for the doneness of the beef—it's served medium well instead of the ideal medium rare—but that's understandable given the hotplate format.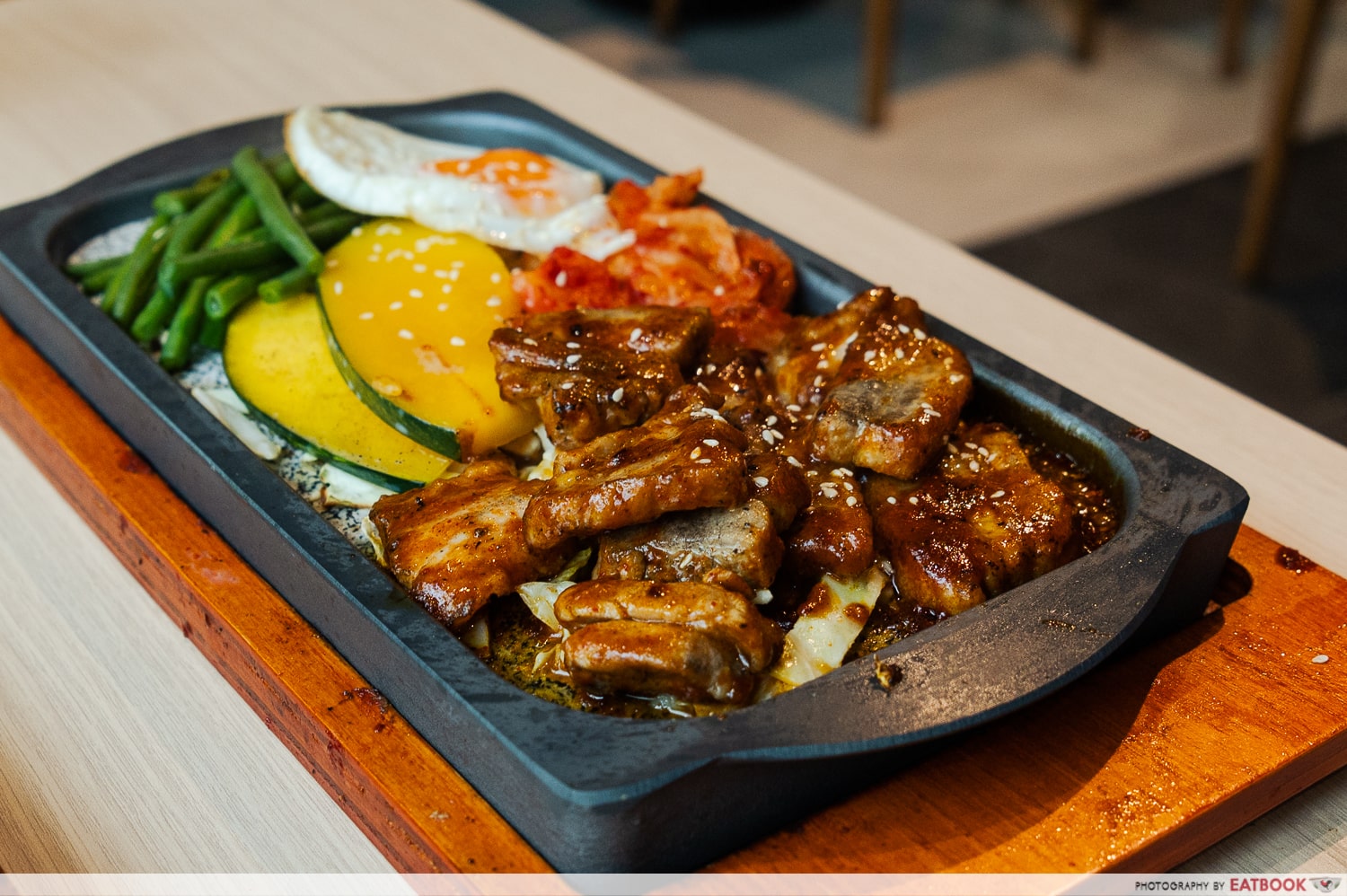 The Duroc Pork Belly ($20.90++) was another moreish Syo Special.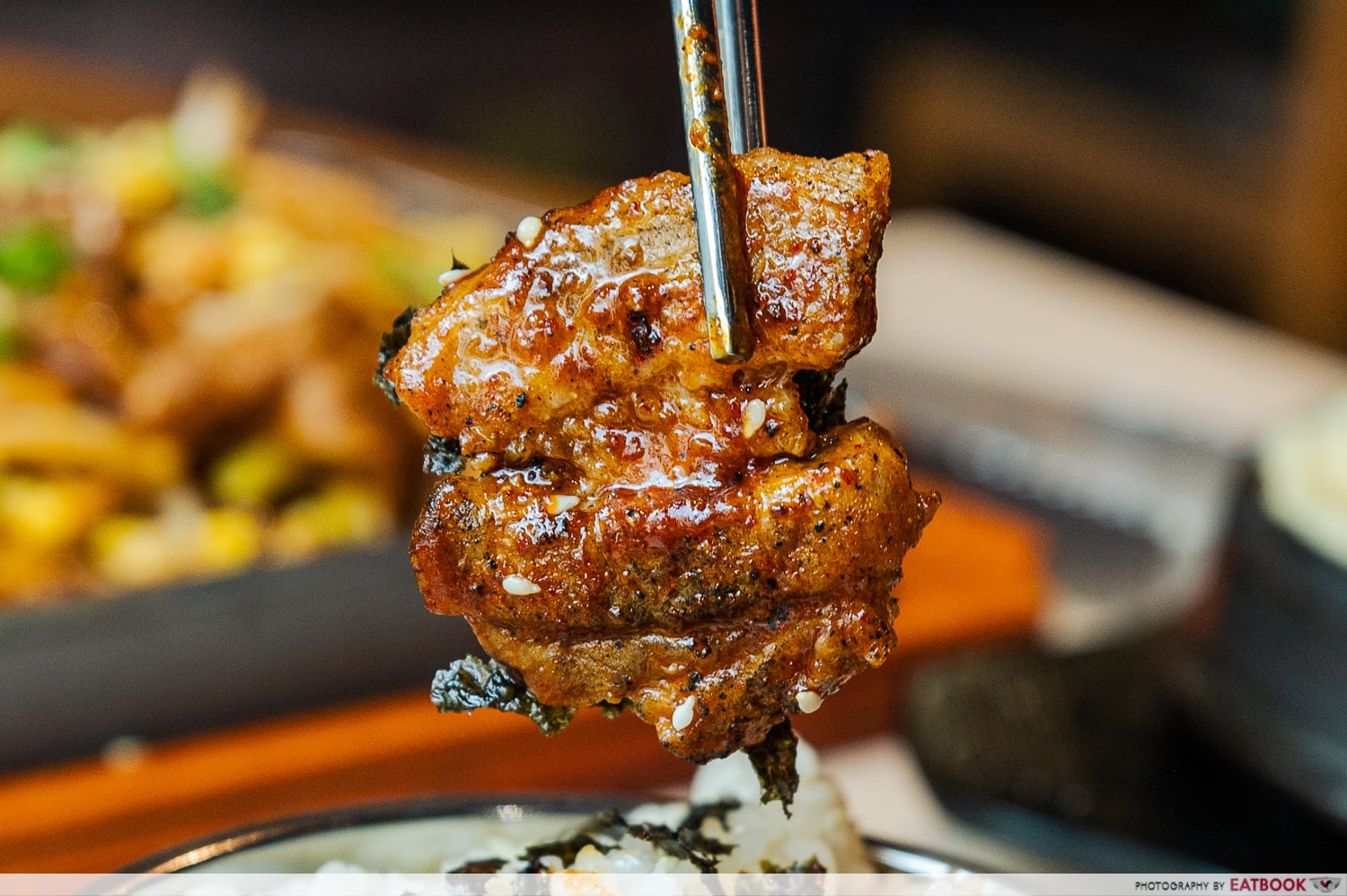 Spicy, smoky, and with a great meat-to-fat ratio, this grilled pork belly dish impressed on all fronts. It went particularly well with the rice, whose touch of umami courtesy of the seaweed meshed with the pork's piquant flavours.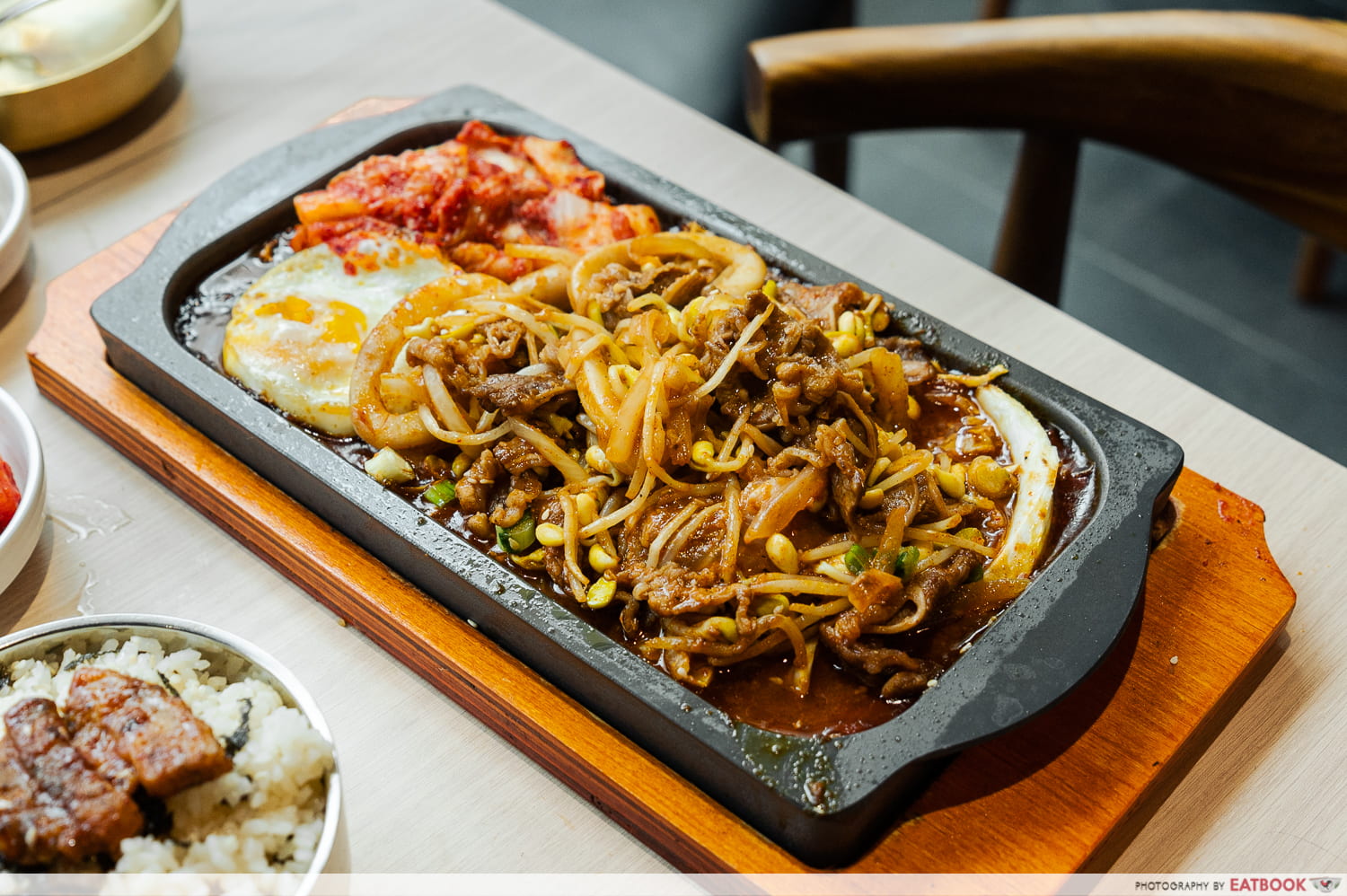 We introduced some seafood to the mix with the Woo Jju Jju ($18.90++) hotplate, which featured thin slices of beef and chewy squid rings. When stacked against the meat that came before, both these ingredients were rather average, but they still had an addictive spicy flavour and a nice smokiness, even though this dish didn't undergo the three-step grilling process.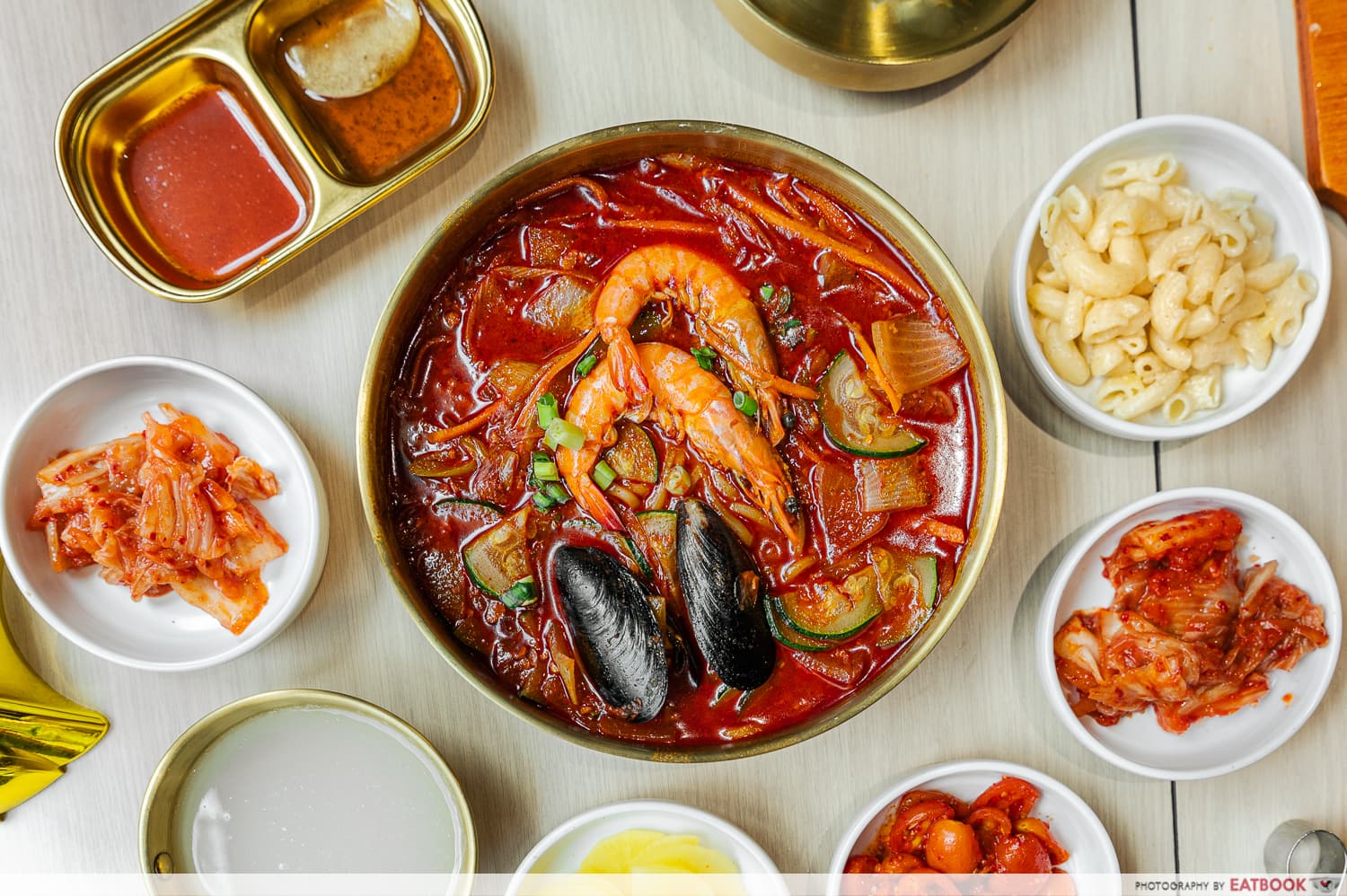 But if you want something really spicy, you may want to get the Seafood Jjampong ($18.90++). With fresh mussels, prawns, and squid in a hot seafood broth, this dish had my colleague reaching out for cold water constantly. The thick, chewy noodles that absorbed the flavourful soup made it as much of a joy to eat as it was a mouth-burning experience.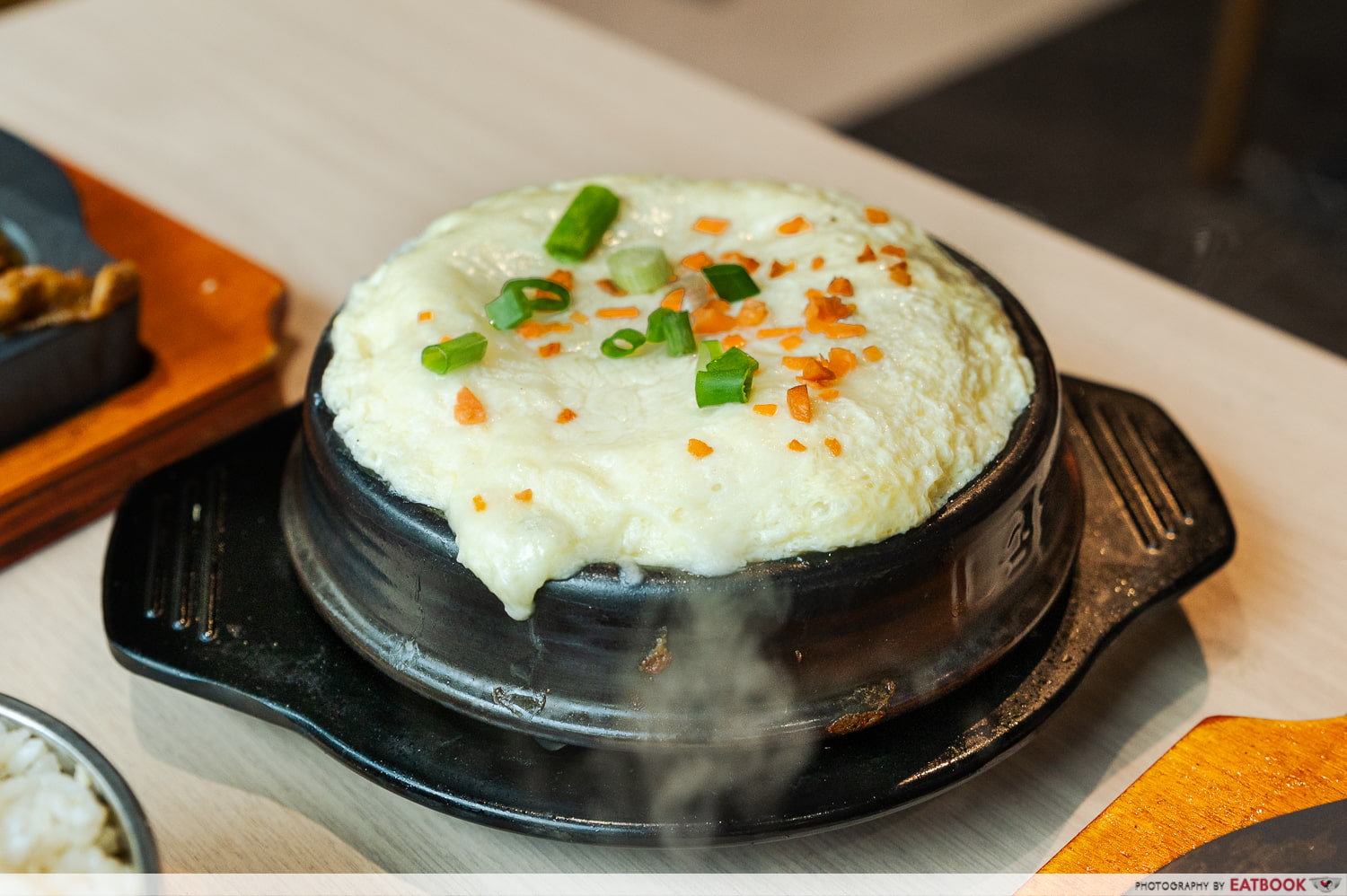 Bulgogi Syo has some exciting sides to try, too. The Cheesy Gyeran Jjim ($10.90++) was just as fluffy as it looks in the picture above, and was quite balanced flavour-wise. The cheese embedded in the poofy egg not only enabled a great cheese pull shot, it was also creamy and savoury.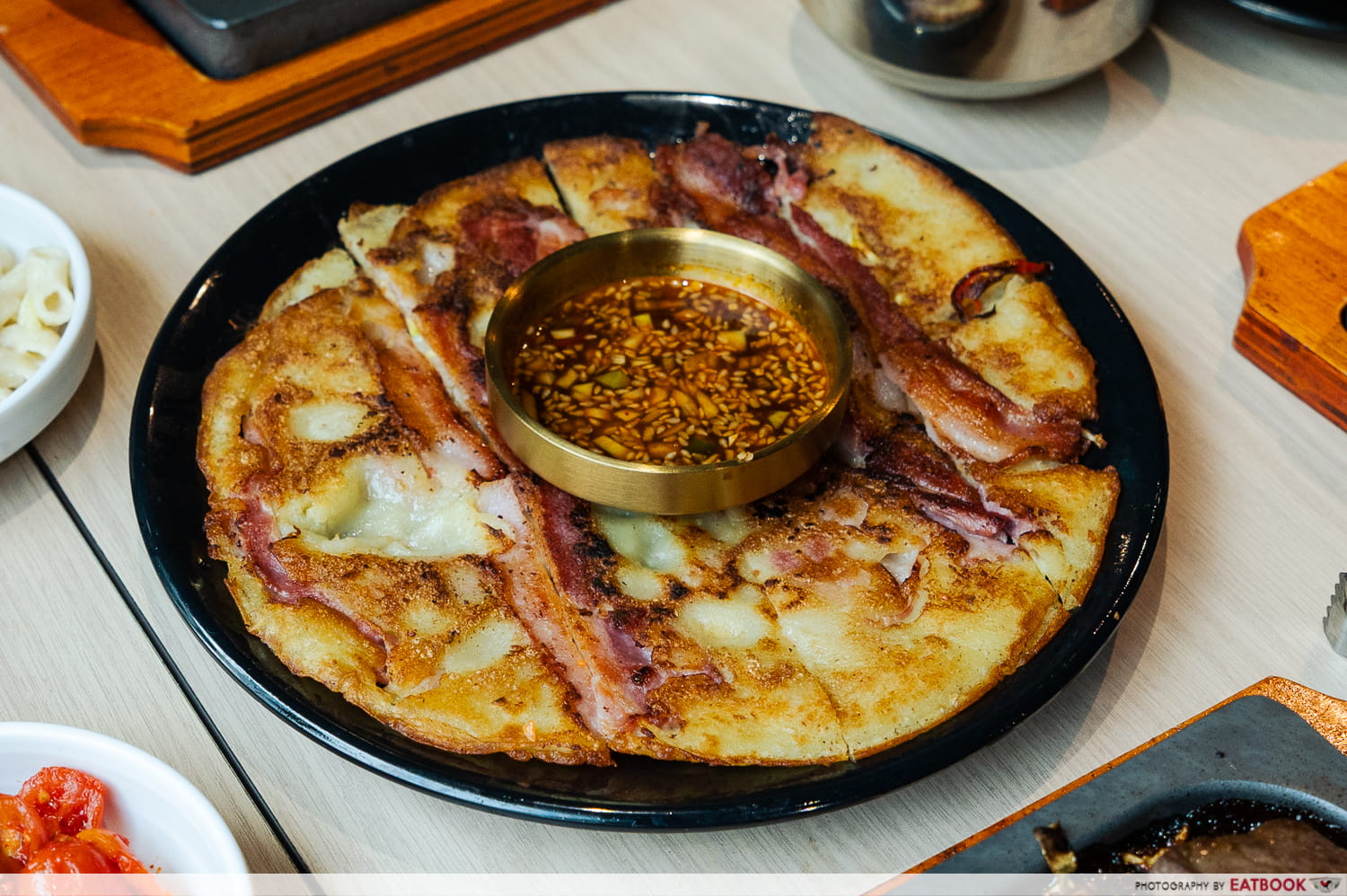 One of the more unique sides we tried was the Bacon Kongnamul Pancake ($15.90++). Whereas Korean pancakes commonly feature kimchi or seafood, this creation uses, as the name suggests, bacon.
The savouriness and porky flavour of the bacon shone through here, and the contrast between the crispy pancake and soft beansprouts meant that it had a nice texture too. Dipping the pancake into the spicy sauce does lift the flavours more, but the overall saltiness of the dish means it gets jelak after a while.
Ambience at Bulgogi Syo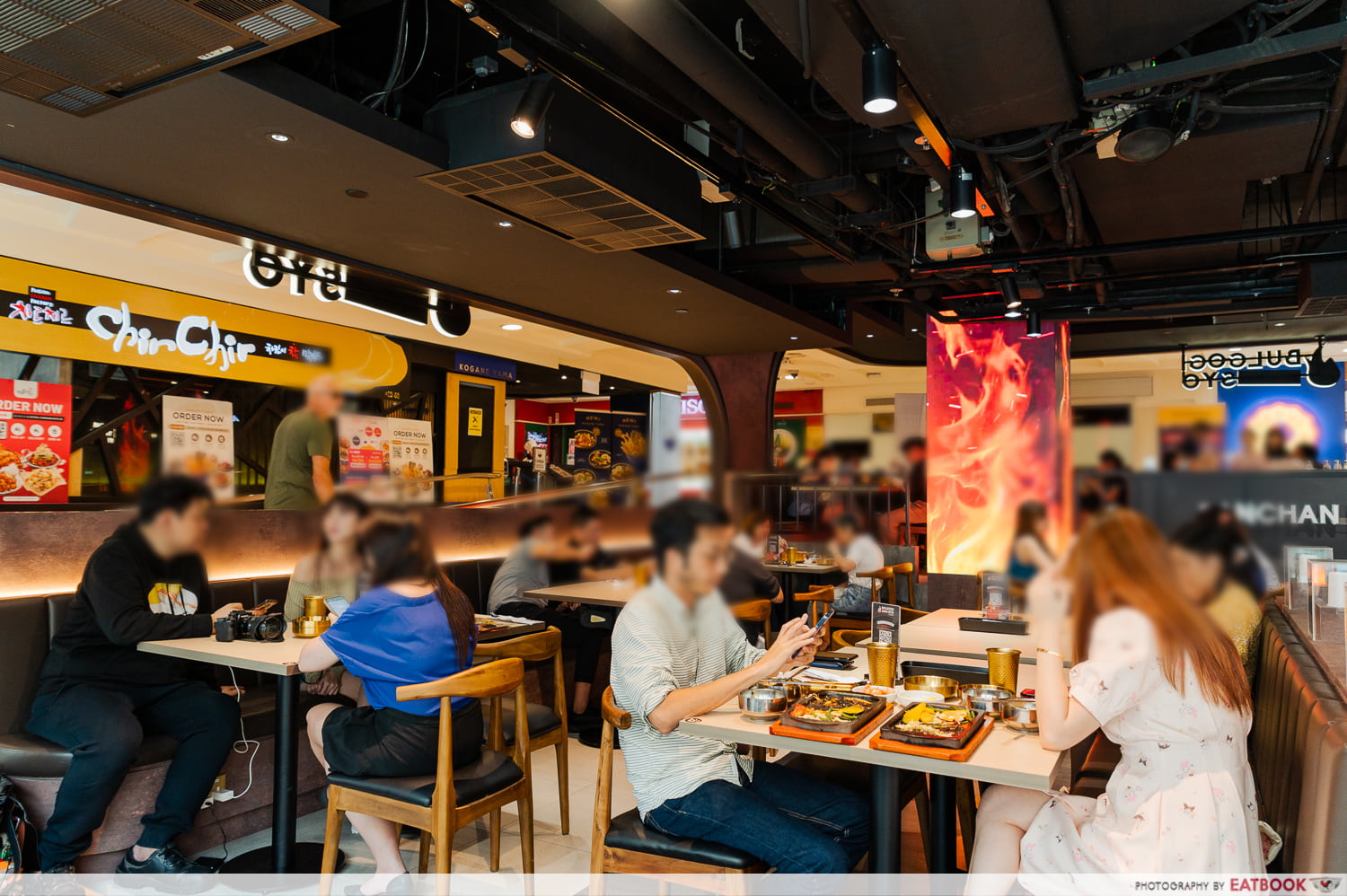 Bulgogi Syo is set in a spacious and comfortable dining environment. While you may be comfortable in your seat as you await the sizzling hotplates to arrive, you can head over to the kitchen area, where you can peer into the kitchen to watch as the staff blowtorches your food with sizable flamethrowers.
The restaurant is a five-minute walk from Bugis MRT Station.
The verdict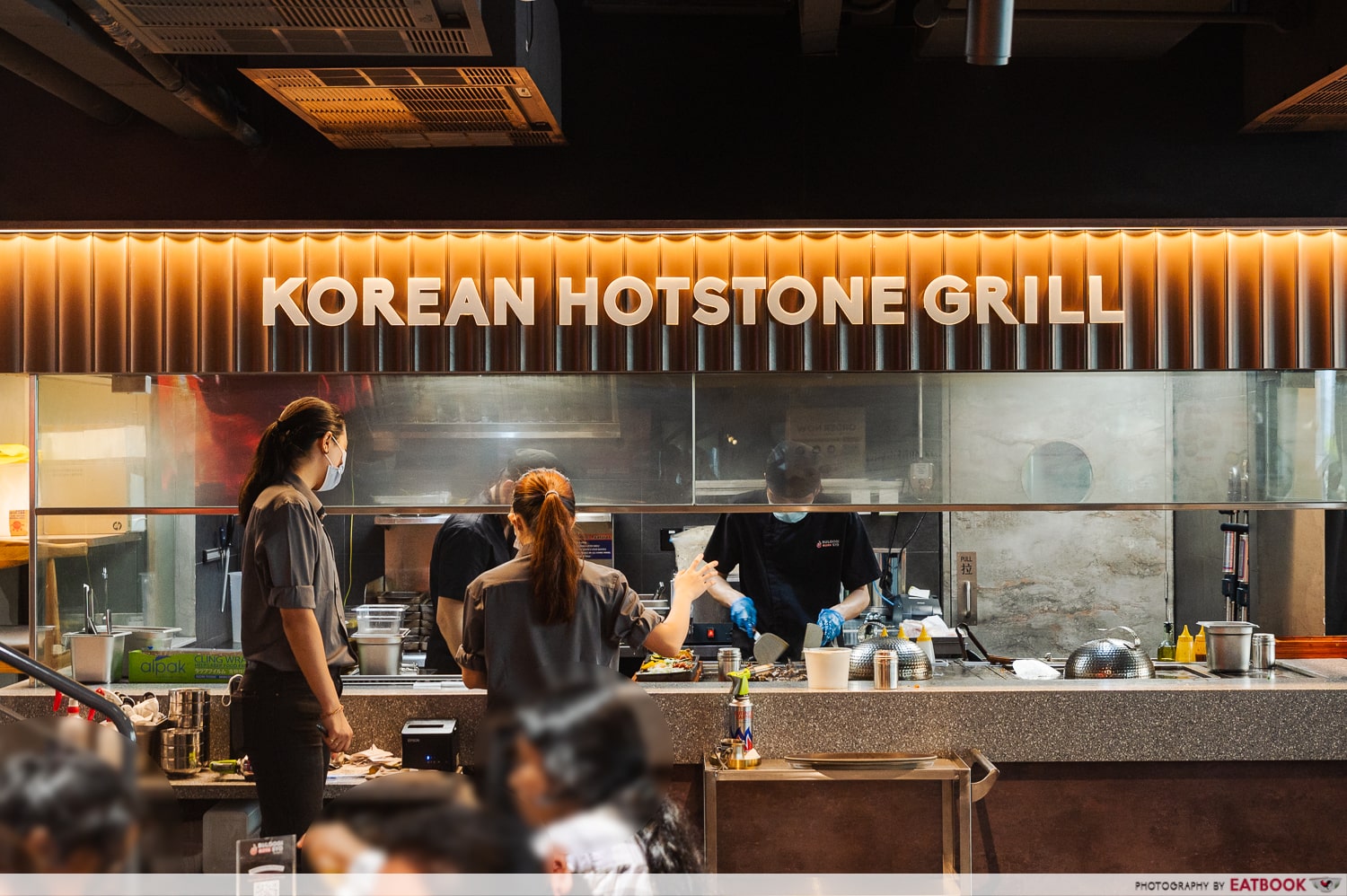 Overall, I was impressed with the results of Bulgogi Syo's three-step grilling process, and the other dishes that didn't use that technique were quite good, too. I'd recommend this as a BBQ place that offers tasty dishes prepared in interesting ways, but don't go in expecting to get truly exquisite cuts of meat.
Do note that Bulgogi Syo will be opening its second outlet in The Woodleigh Mall sometime next month, so keep your eyes peeled.
For famous Korean fried chicken that recently launched in Singapore, have a look at our BHC Chicken review. For a Pojangmacha-style eatery, read our 88 Pocha review.
Address: 200 Victoria Street, #02-49, Bugis Junction, Singapore 188021
Opening hours: Daily 11:30am to 10pm
Tel: 9880 9719
Website
Bulgogi Syo is not a halal-certified eatery.
BHC Chicken Review: Famous Korean Fried Chicken Is Now In Singapore
Photos taken by Ke-ian J Leong.
This was a media tasting at Bulgogi Syo.
Bulgogi Syo Review: New Korean Hotplate Restaurant With Unique Three-Step Grilling At Bugis
Bulgogi Syo Review: New Korean Hotplate Restaurant With Unique Three-Step Grilling At Bugis -

7.5/10
Summary
Pros
– Special three-step grilling process yielded smoky and delicious meat
– Angus Beef Tenderloin was juicy and chunky
– Side dishes were mostly good
Cons
– Woo Jju Jju was not as impressive as the other dishes
– Bacon Kongnamul Pancake got jelak after a few bites
Recommended dishes: Angus Beef Tenderloin ($35.50++), Duroc Pork Belly ($20.90++), Seafood Jjampong ($18.90++), Cheesy Gyeran Jjim ($10.90++)
Opening hours: Daily 11:30am to 10pm
Address: 200 Victoria Street, #02-49, Bugis Junction, Singapore 188021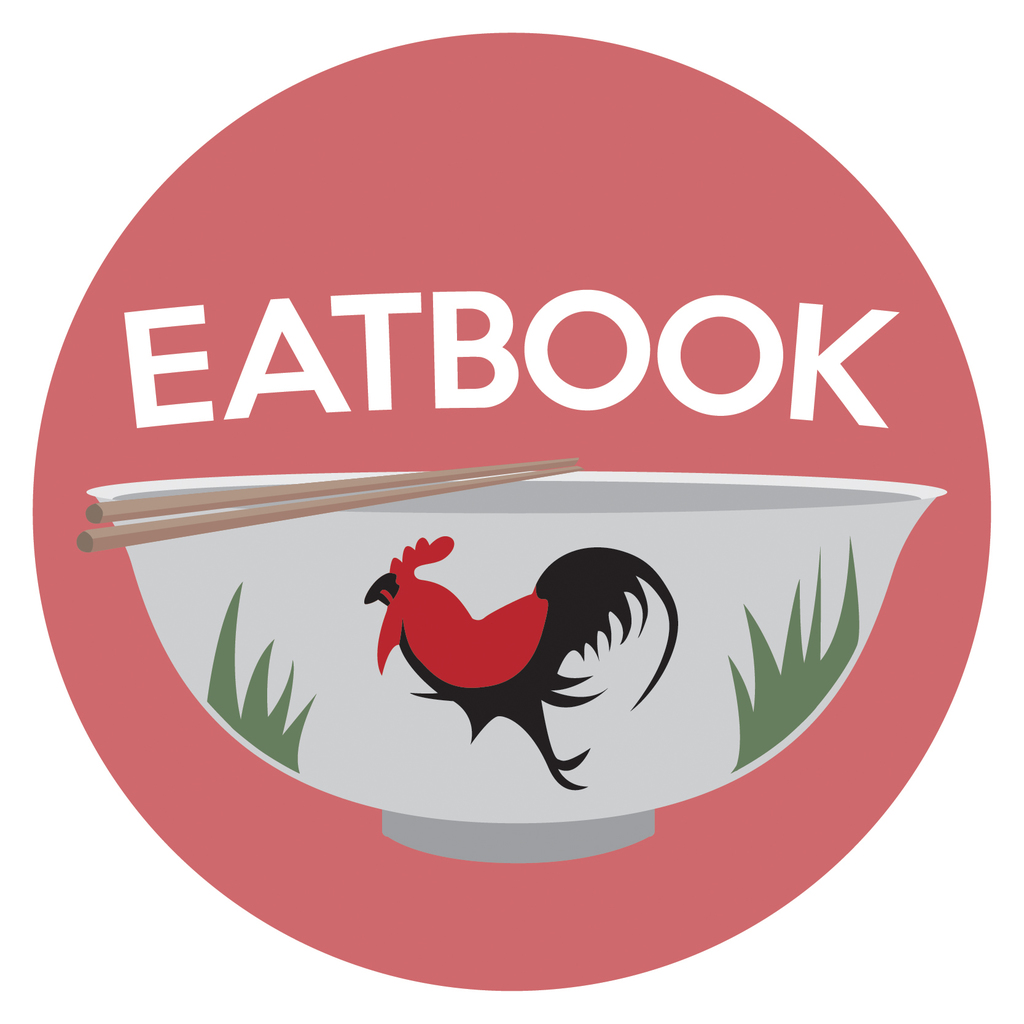 Drop us your email so you won't miss the latest news.