Wang Yuan Desserts & Coffee in Chinatown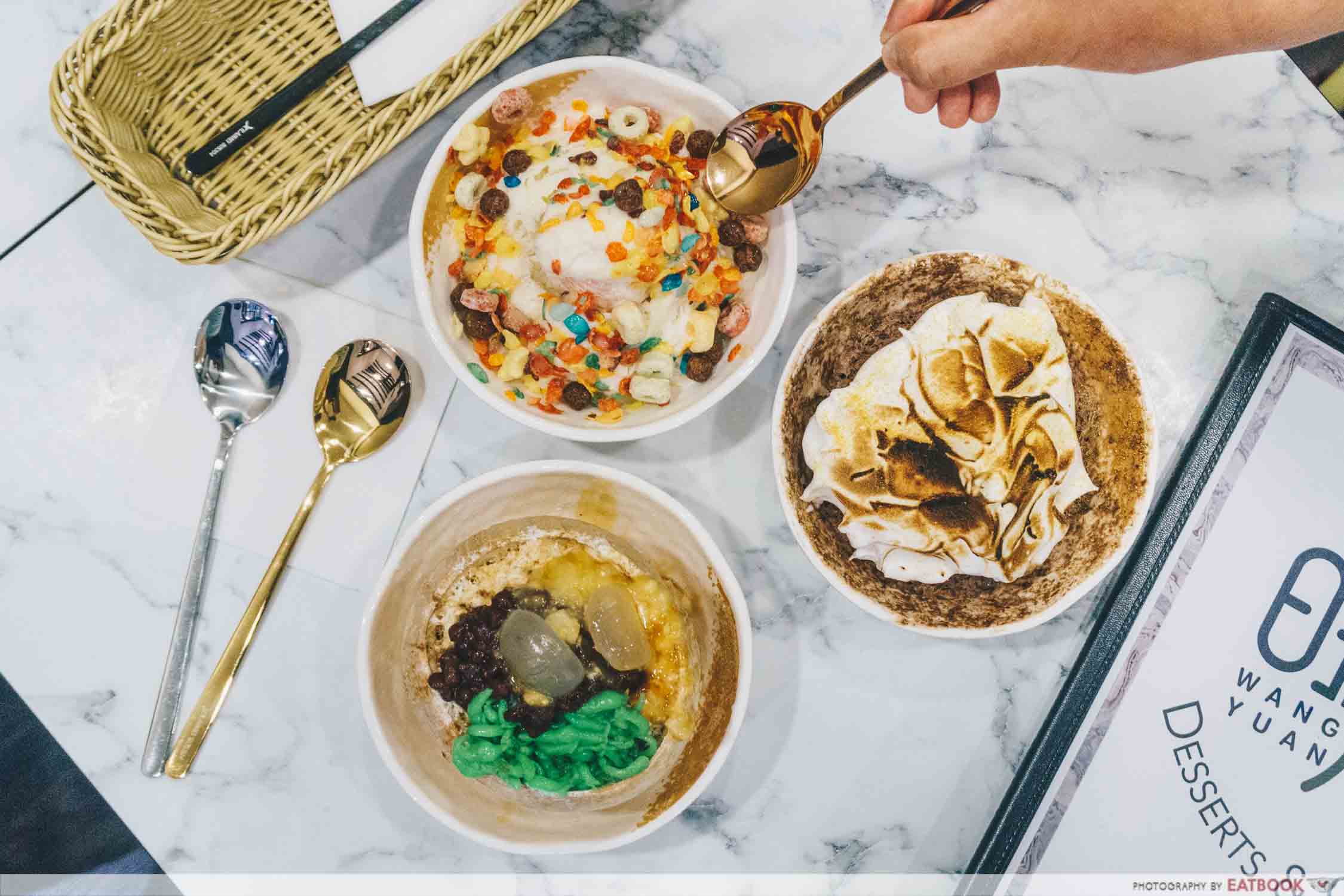 My trip to Wang Yuan Desserts & Coffee can be easily summed in three words: "a pleasant surprise". Blending amongst the shophouses along Keong Saik Road, the humble eatery passes off as a traditional coffee shop—thanks to signage boasting local delights such as nasi lemak and laksa.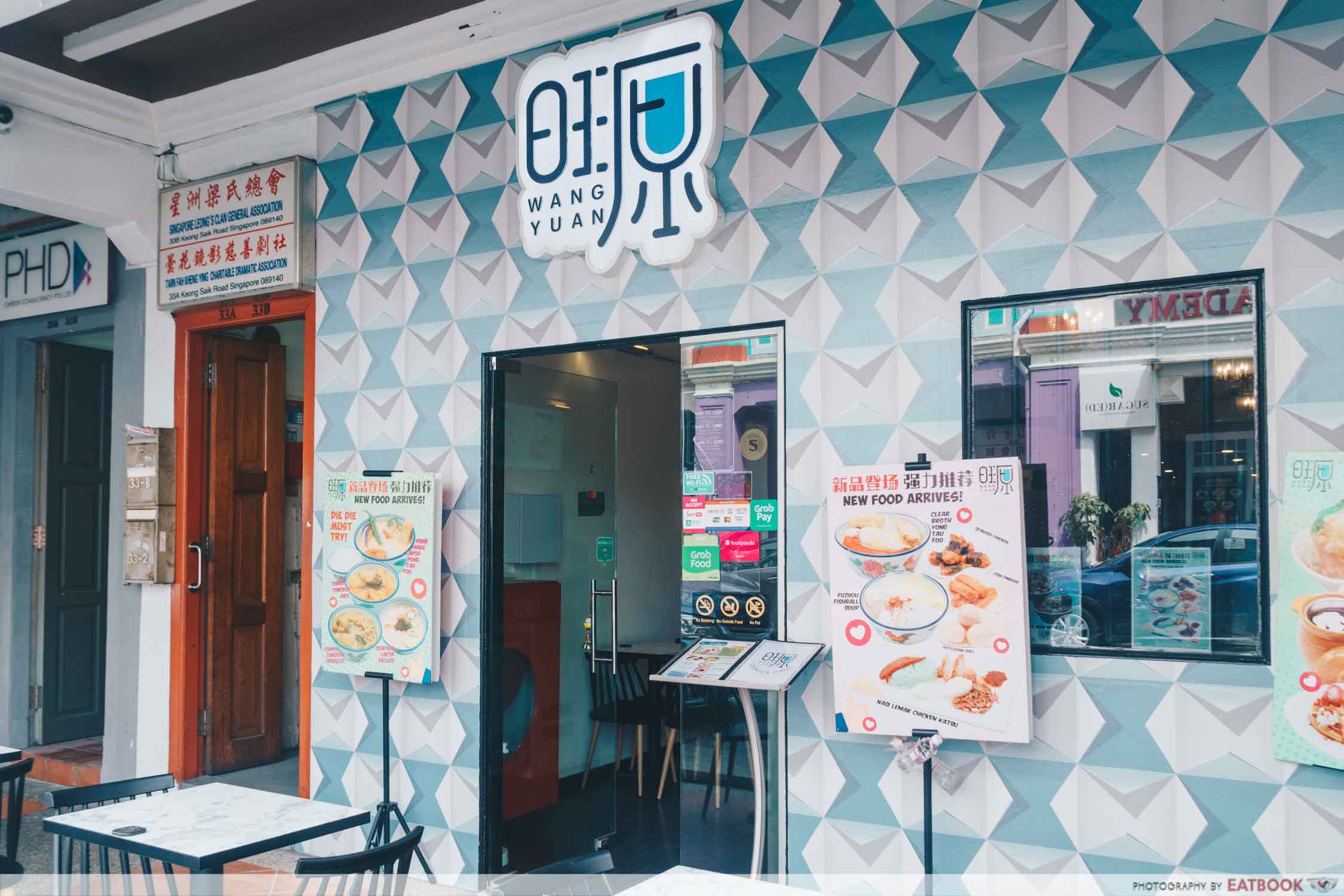 Inside, however, is a different story as you'll find all the makings of your quintessential cafe—from a well-lit interior to two-tone walls and parapet flooring. That being said, what makes this place stand out is their dessert selection, specifically their snow mountains.
Looking like they've leapt out the pages of Charlie and the Chocolate Factory, these sweet mounds have intricate designs—a stark contrast to the simple-looking mains.
Food at Wang Yuan Desserts & Coffee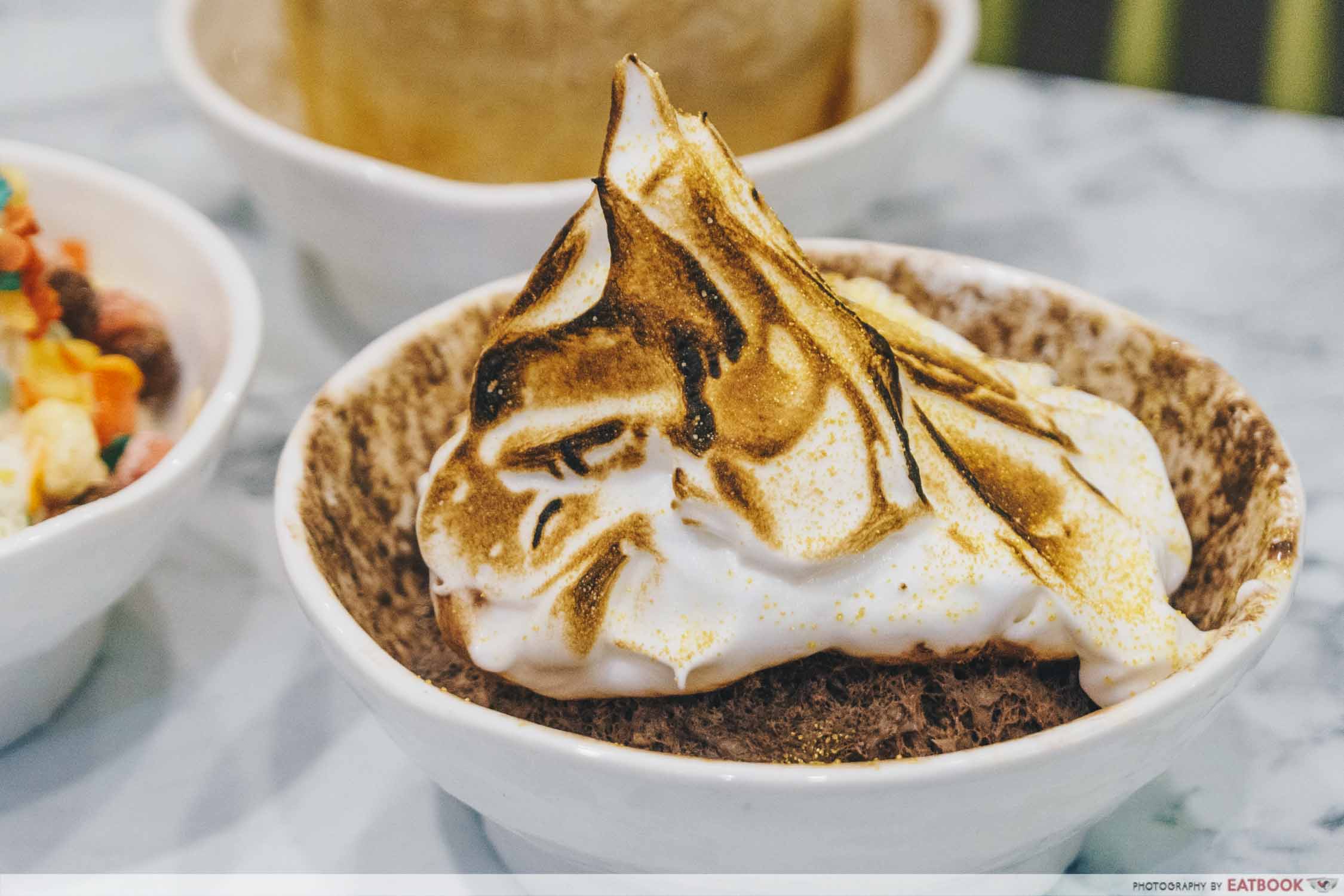 Right off the bat, Chocolate Meringue Snow Mountain ($10.80) looked like a s'more lover's dream—with a literal mountain of freshly whipped meringue canvassing a field of chocolate snow.
Texture-wise, the snow ice was airy and delicate—as one would expect. Bite into it, however, and you'll feel a burst of maltiness sweeping your tongue. The chocolate was surprisingly decadent and came in generous amounts, so chocolate lovers would do well to get this.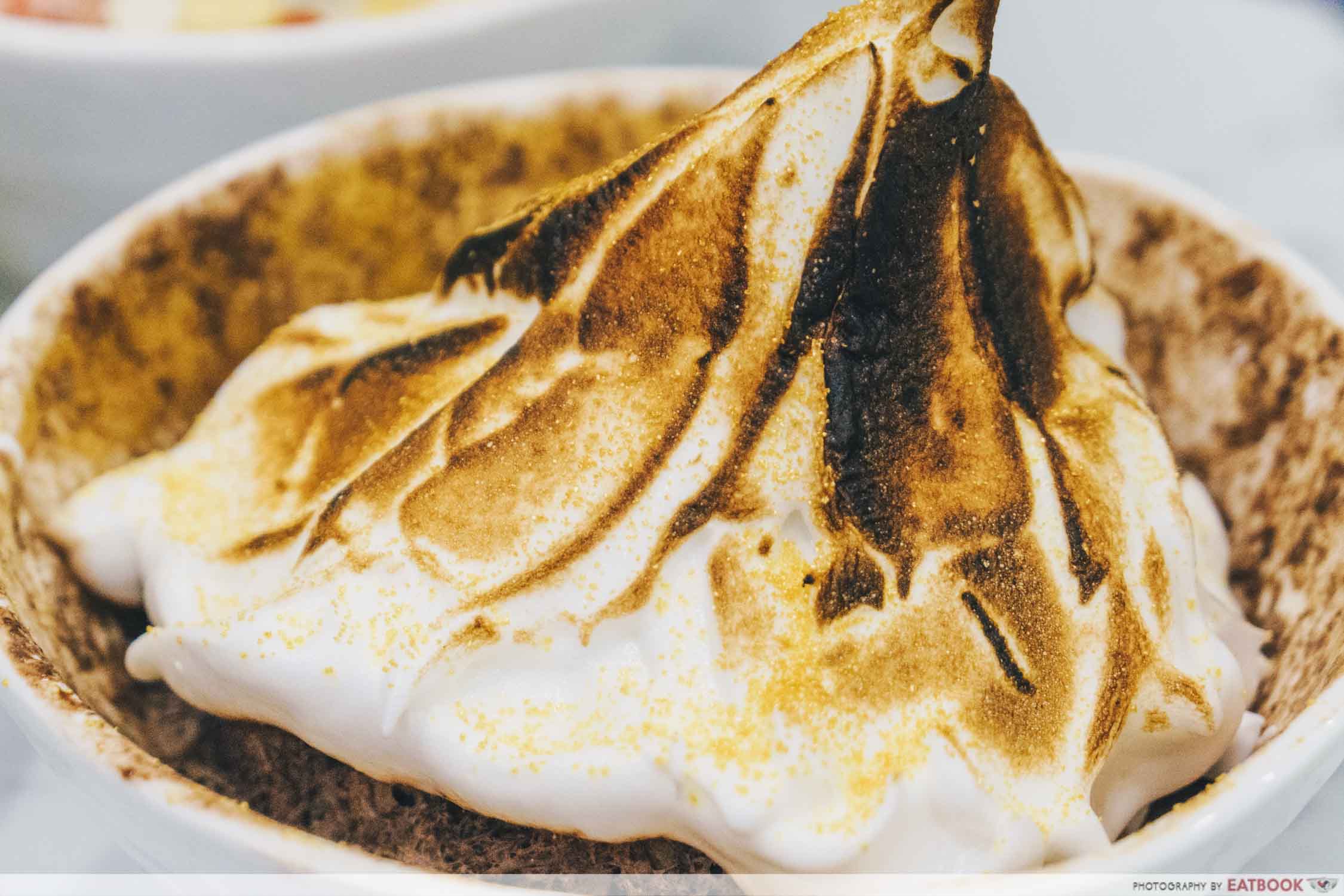 The meringue is sprinkled with gold dust and then torched, giving it a lovely sheen. That being said, I would have preferred the meringue to be more dense as I found it too foamy for my liking. Since both the chocolate snow and meringue had roughly the same consistency, the former overpowered the latter when eaten together.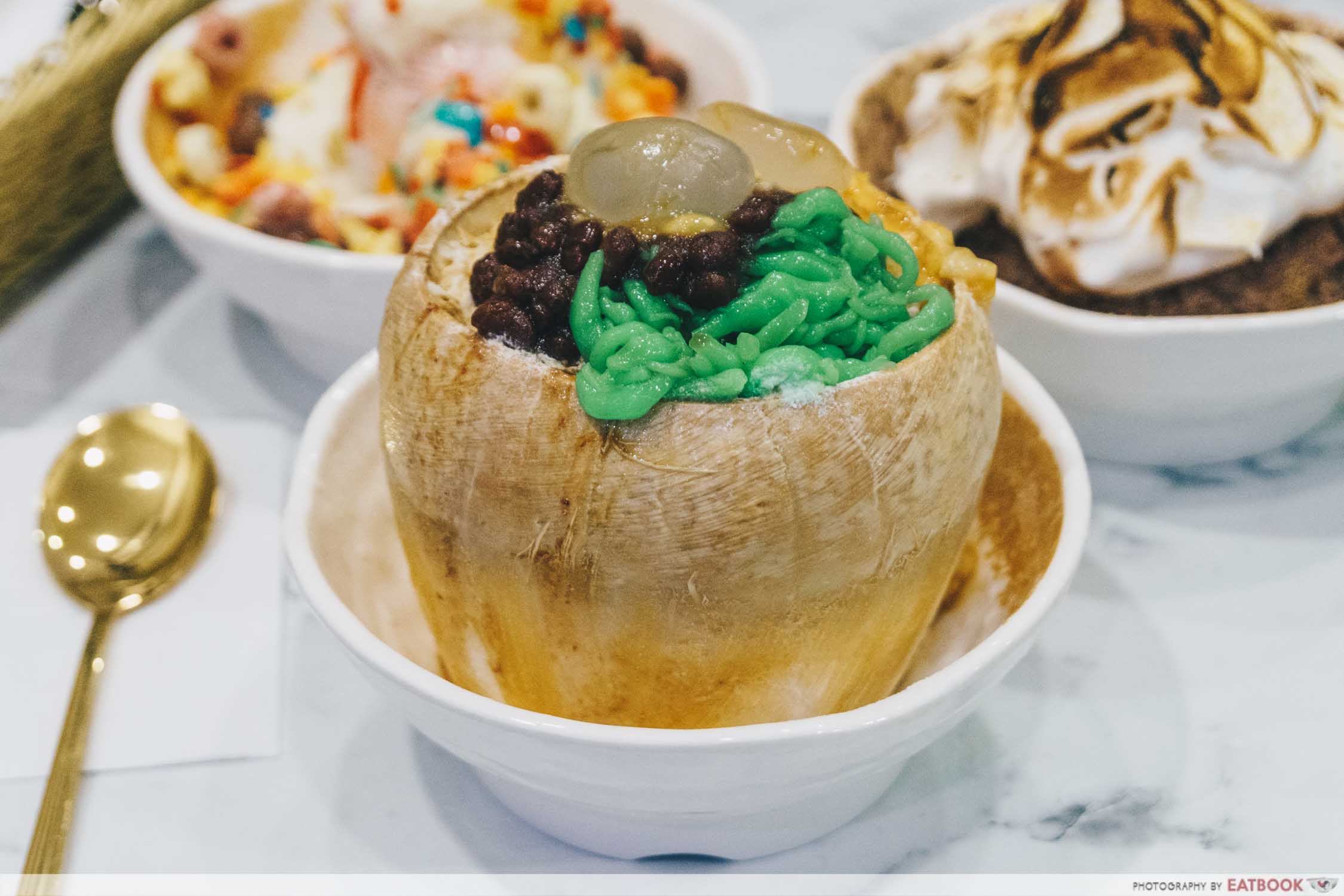 Filled with chendol jelly, red bean, sweet corn, gula melaka and attap seeds, the Chendol Coconut Snow Mountain ($10.80) was easily my favourite out of the lot. The various ingredients complemented each other with their varying textures and levels of sweetness, creating a beautiful mouthfeel.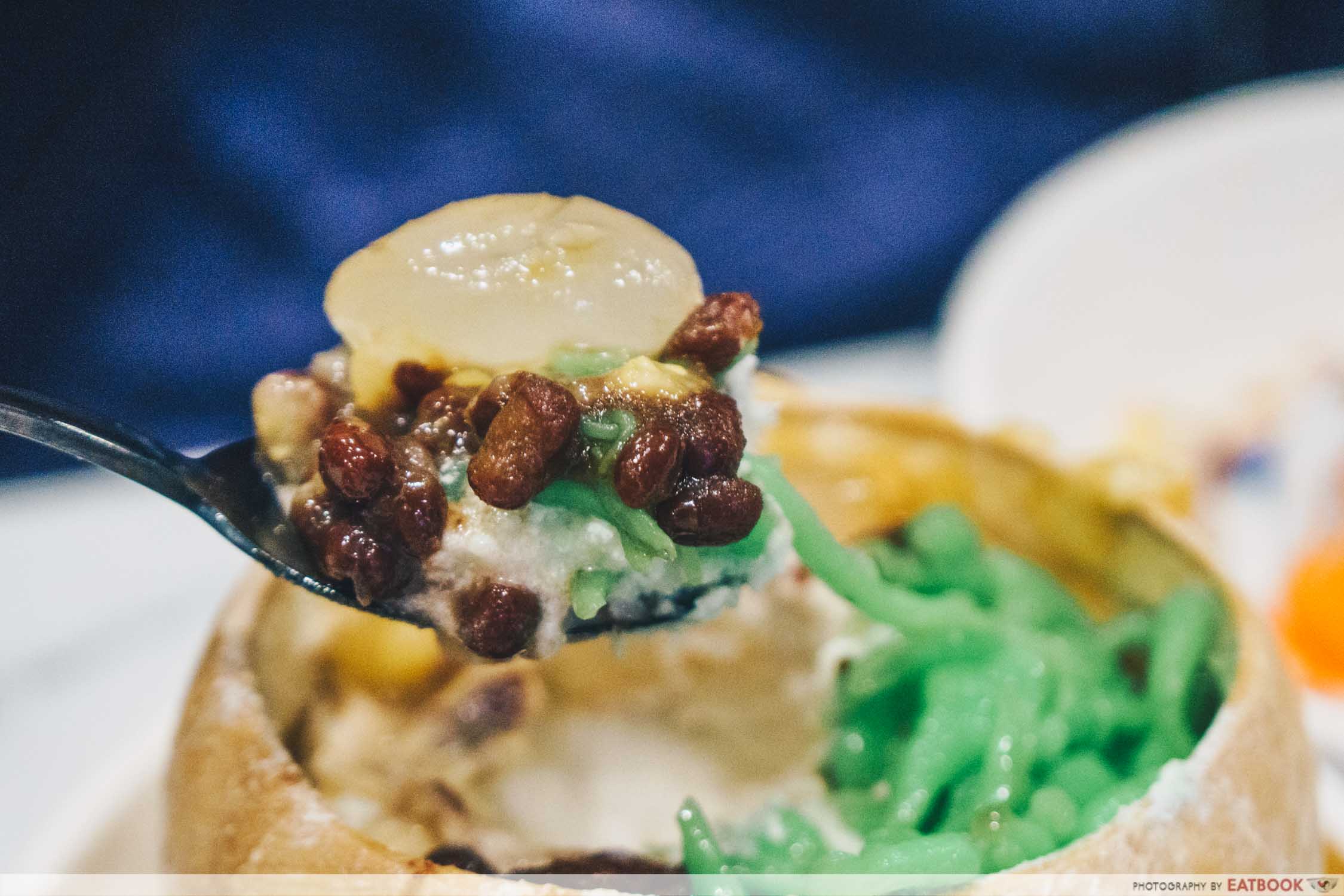 The coconut is chilled before being used, resulting in hard coconut flesh. Although I would have preferred fresh coconut for texture, I honestly found the one we had quite addictive—possibly due to the myriad of sweet toppings.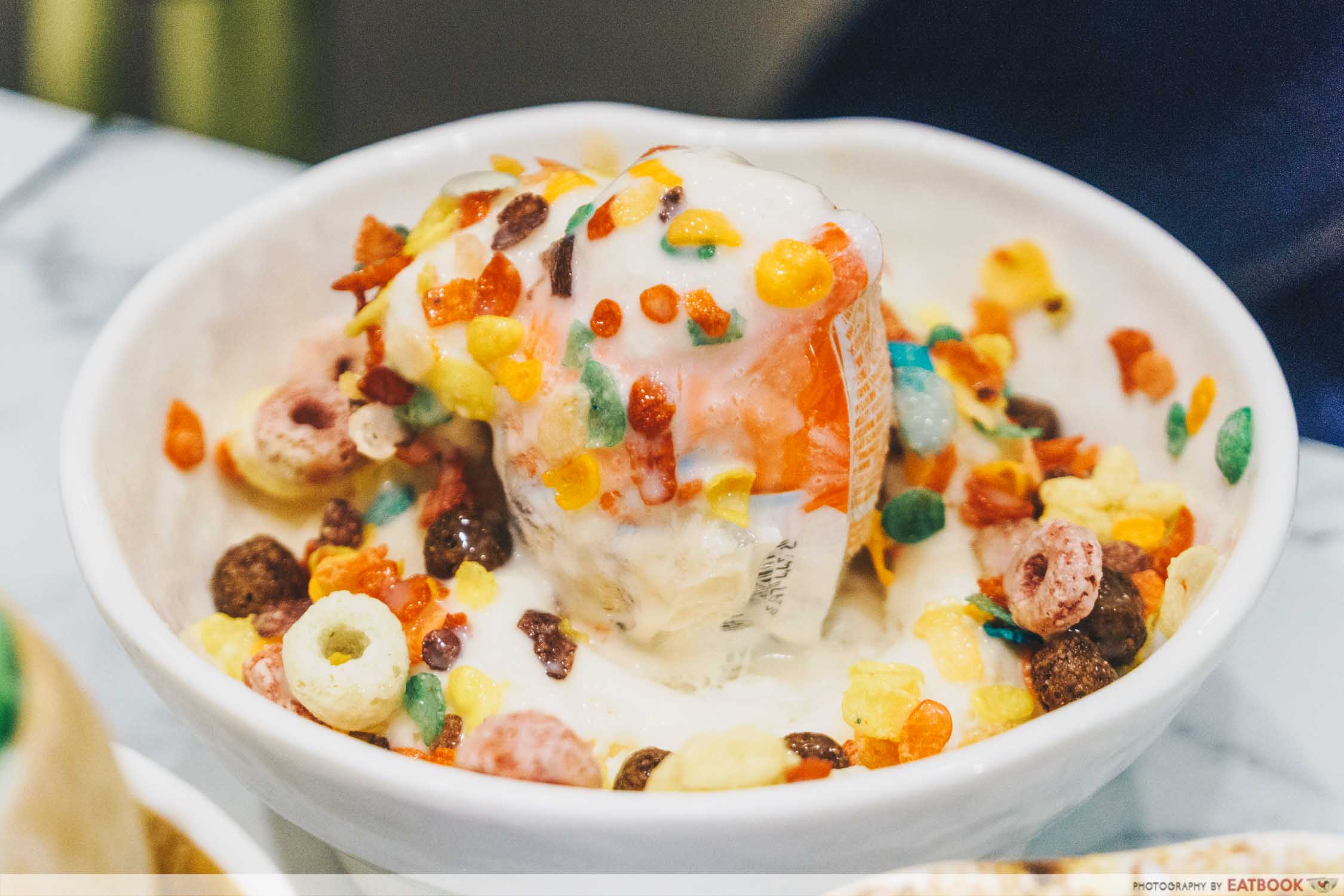 Ask a four-year old kid to design his perfect breakfast, and the Ceriously Surprised Snow Mountain ($7.80) is probably what you'll end up getting. Milk-based snow is bombarded with a deluge of familiar cereals such as Fruity Pebbles, Honey Stars and Koko Krunch. At the centre of the rainbow is a piece of Kinder Joy that's bound to excite the inner child in you.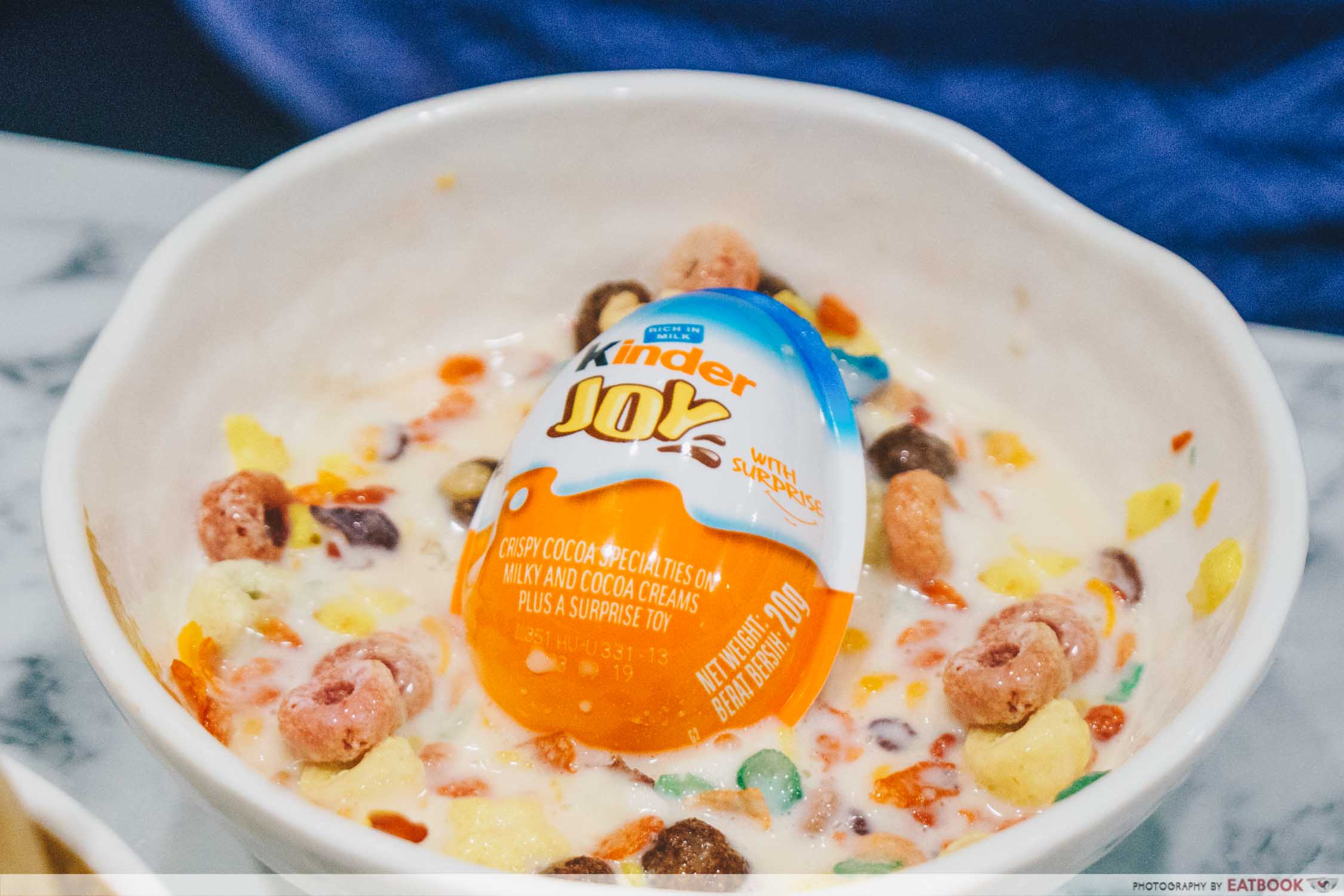 Perhaps it's 'cause it wasn't as covered as the other bowls, but the milk snow here melted really fast. Nonetheless, it was a blessing in disguise as it allowed us to mix all the cereal together. The resulting mixture was way creamier and sweeter than your usual bowl of cereal, and was a joy to finish.
Ambience at Wang Yuan Desserts & Coffee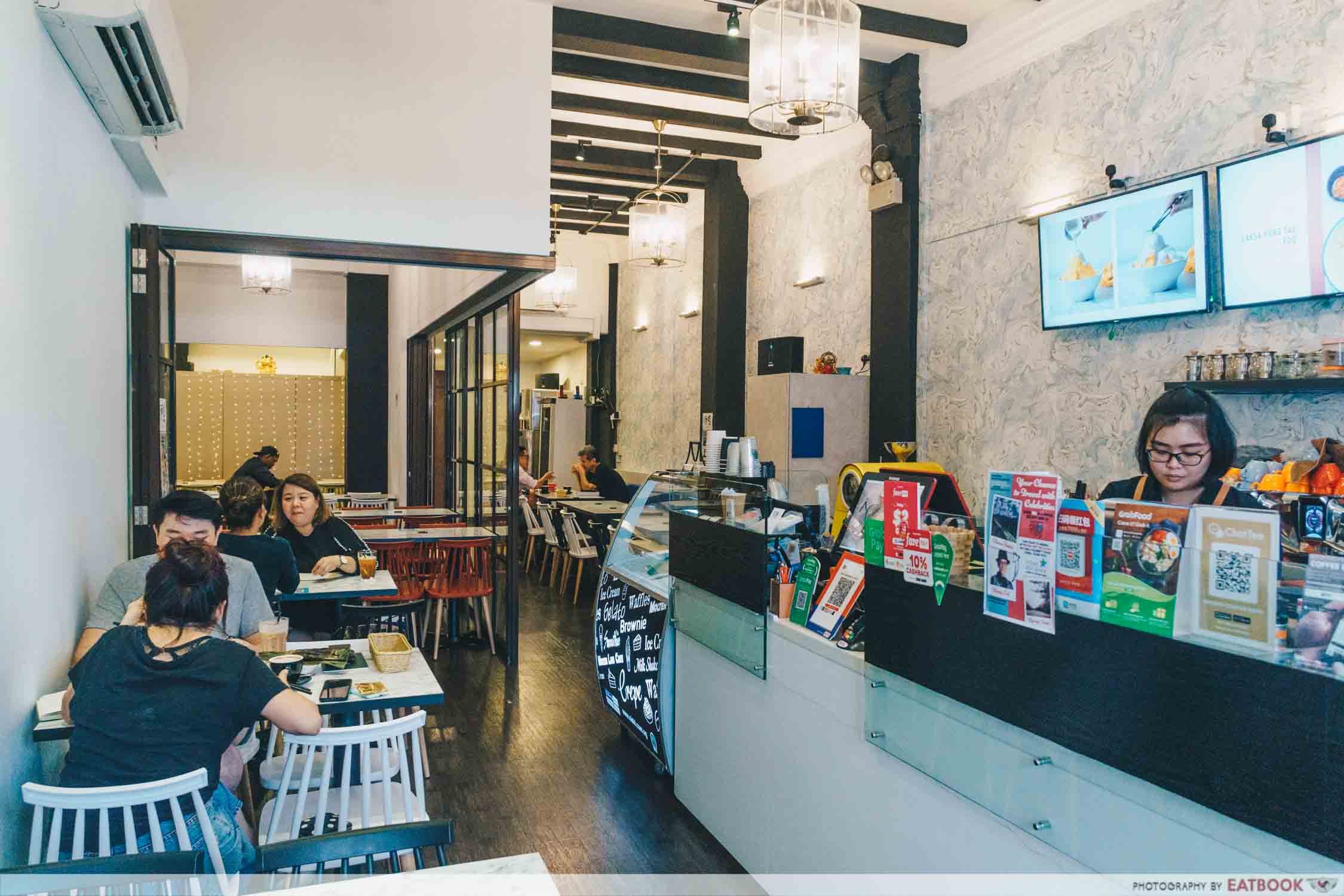 As mentioned before, Wang Yuan's interior is like your typical cafe's with its brightly lit space and tidiness. 
One area they really excelled at was their service. It was honestly top-notch for an eatery which charged nett prices. The staff constantly had smiles on their faces, and gladly explained the menu items we needed clarification with.
The verdict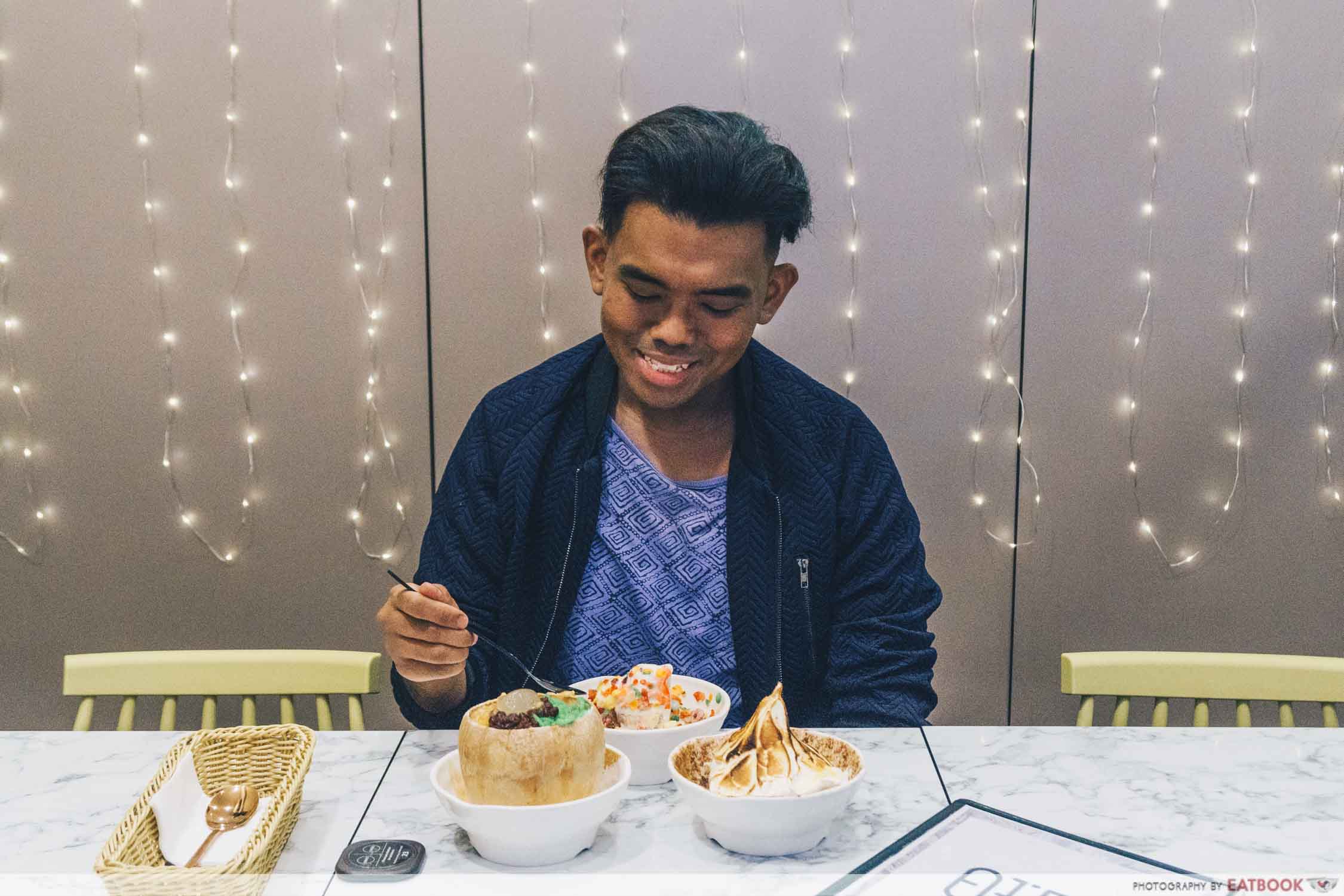 If you're ever hankering for fantastic desserts in Chinatown, Wang Yuan Desserts & Coffee is a good place to be. Their dishes are reasonably priced and beautifully designed to boot. You'll feel cosy here, thanks to their warm staff and cosy vibe.
Grids And Circles Review: New Minimalist Japanese Cafe Near Chinatown MRT Station
For cafes in Chinatown, check out Girds And Circles which offers Japanese food in a minimalist setting, and What's Pide for their soft and fluffy buns.
What's Pide Review: Unique Korean Sandwiches With Bulgogi Beef And Wasabi Mushroom From Seoul
Address: 33 Keong Saik Road, Singapore 089140
Opening hours: Mon-Thur 9am to 10pm, Fri 9am to 12am, Sat 10am to 12am
Website
Photos taken by Lim An.
This is an independent review by Eatbook.sg.
Summary
Pros
– Nett prices
– Delicious desserts
– Amazing service
Cons
– Chocolate Meringue Snow Mountain needs tweaking
Recommended dishes: Chendol Coconut Snow Mountain ($10.80), Ceriously Surprised Snow Mountain ($7.80)
Opening hours: Mon-Thur 9am to 10pm, Fri 9am to 12am, Sat 10am to 12am
Address: 33 Keong Saik Road, Singapore 089140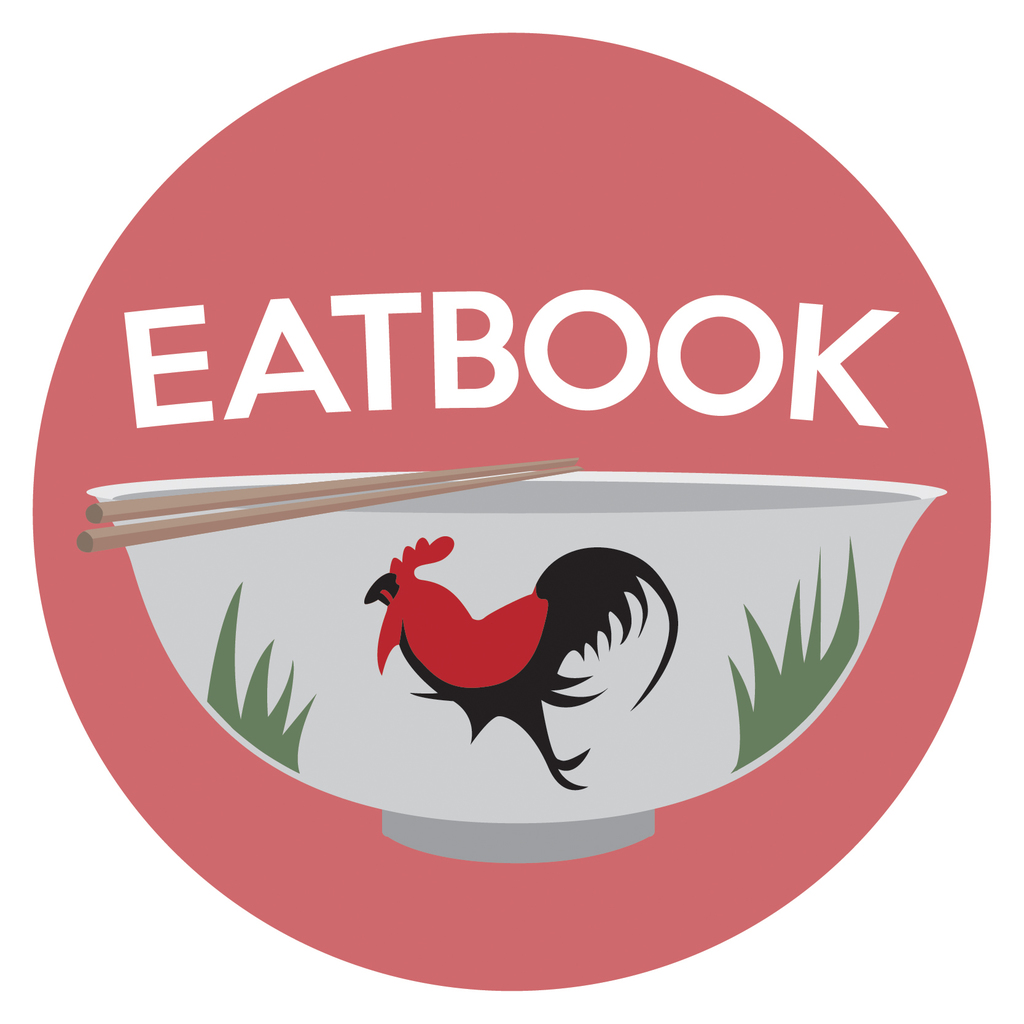 Drop us your email so you won't miss the latest news.