Whampoa Soya Bean orh nee tau huey
If you're an ardent tau huey lover, or a big fan of Taiwanese dessert bowls from the likes of Jiu Fen and Black Ball, put this on your radar. Homegrown soya milk and beancurd brand Whampoa Soya Bean has a menu full of affordable tau huey and grass jelly desserts with toppings, all priced under $2.50. What's more, they have an orh nee-topped tau huey!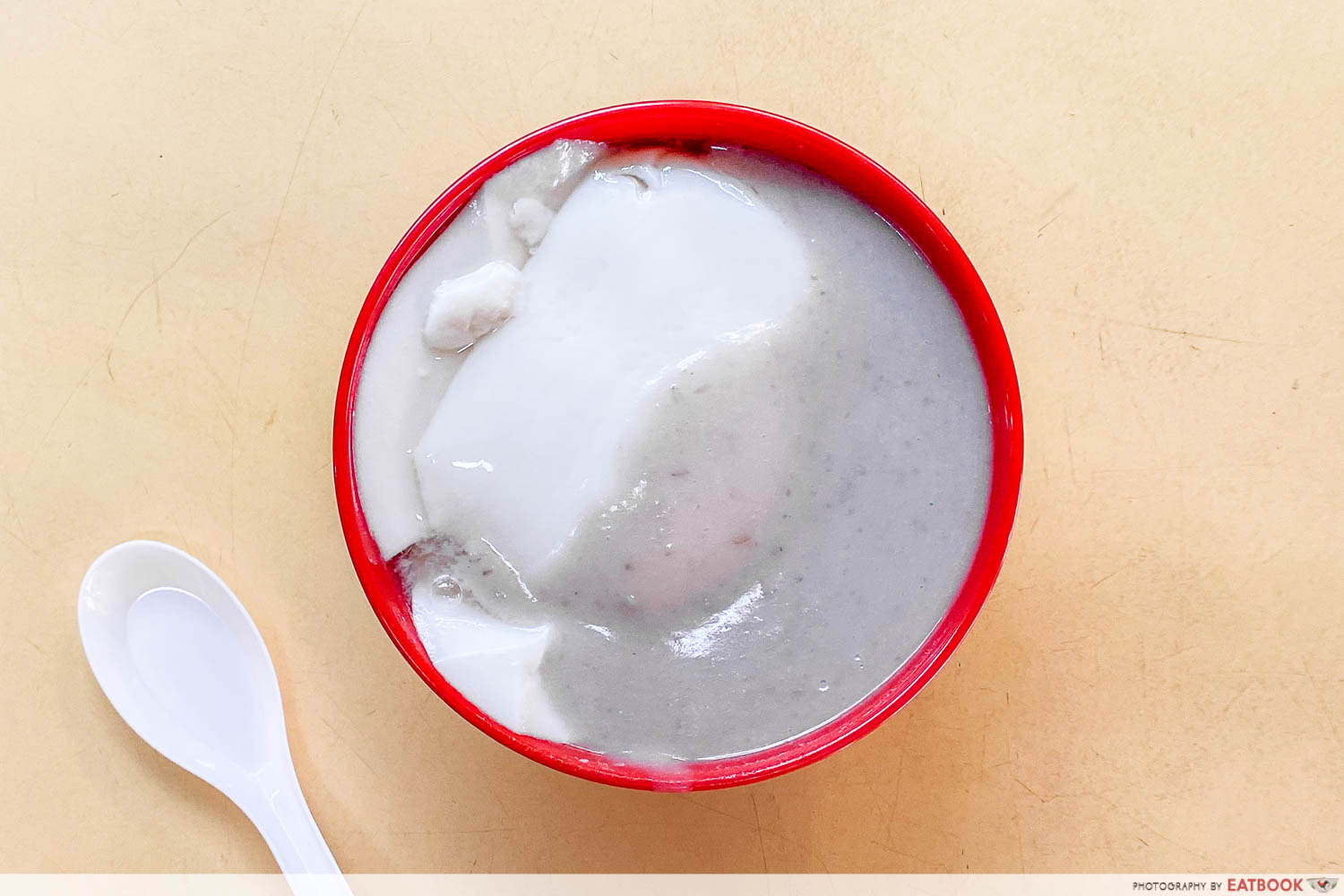 Curious to see how the two traditional desserts paired together, we headed down to Whampoa Soya Bean at Chinatown Complex Food Centre to give the Yam Paste Beancurd ($2) a try. A bowl comes with generous scoops of house-made tau huey, with orh nee ladled atop. The store owner adds just the right amount of syrup to go alongside the aromatic orh nee, so the eventual dessert is not too sweet. Instead, the earthiness of the yam shines through.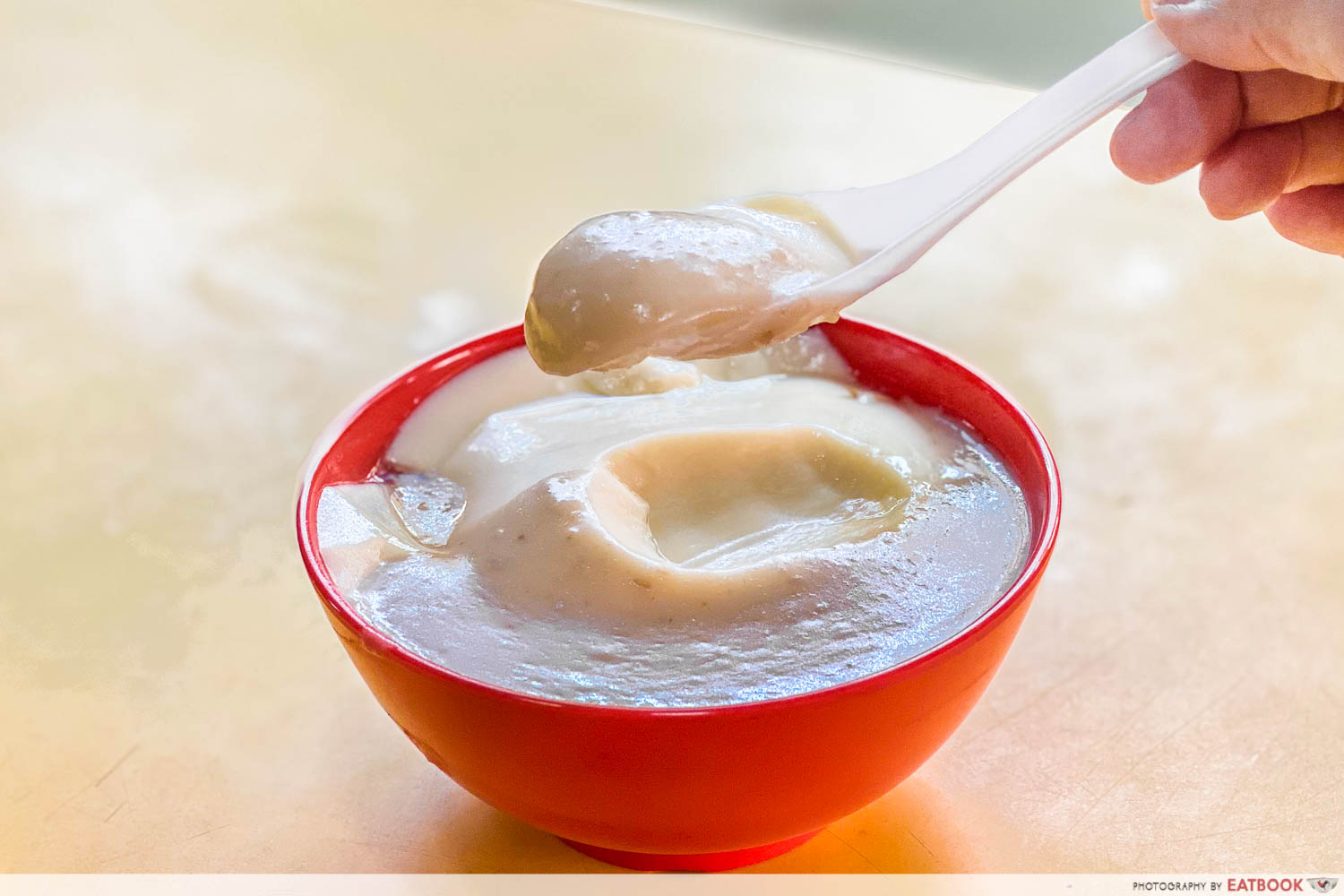 There was a bit too little orh nee for our liking, but at just $2, we can't complain.
The menu is also full of other desserts worth trying. Taro balls, akin to those at Black Ball, are another topping you can find here, so enjoy it on the likes of their Taro Ball Grass Jelly ($2.50). If beancurd is more your jam, then the Taro Ball Beancurd ($2.50) is up your alley. The same silken tau huey now comes topped with taro balls for added chew.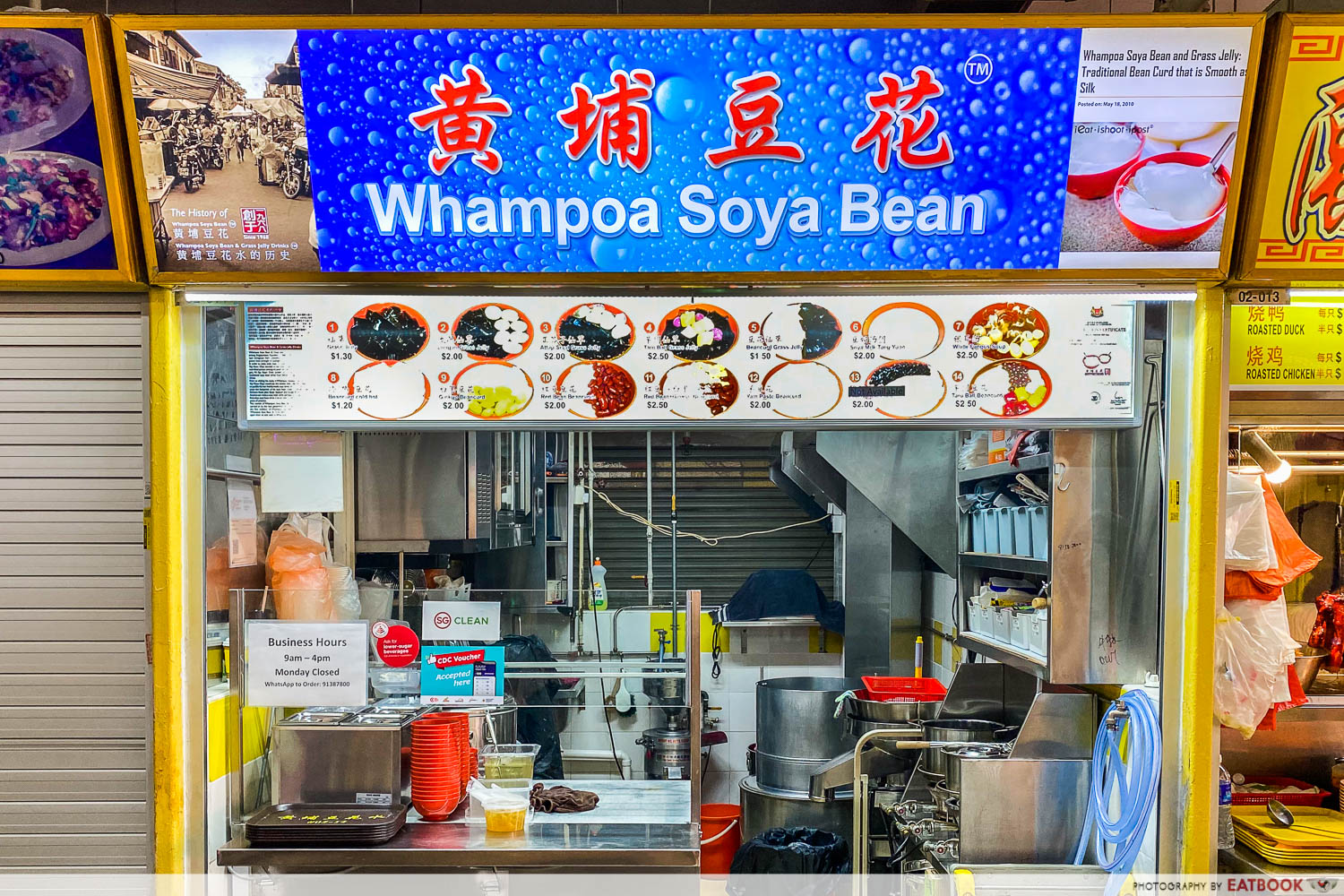 More traditional desserts are sold as well, from Beancurd Grass Jelly ($1.50), to Ginkgo Nut Beancurd ($2) and Red Bean Beancurd ($2). While the former is a yin yang sweet treat, the latter two feature ginkgo and red bean as toppings.
If you're in the Chinatown area looking for more food, then check out our Chinatown food guide. Otherwise, read our guide to traditional desserts in Singapore for more old-school gems like Whampoa Soya Bean.
Address: 335 Smith Street, #02-14, Chinatown Complex Market & Food Centre, Singapore 050335
Opening hours: Tue-Sun 9am to 4pm
Photos taken by Michelle P and Zi Hui Tan.