White Rabbit milkshake recipe
White Rabbit candy will always have its nostalgic charm. Sweet, milky and most importantly cheap, it's no surprise that this popular candy is a favourite among children for multiple generations.
As I grew older, these candies no longer seem as alluring as before. It's been ages since I'd last peeled off the iconic red, white, and blue wrapper – having been spoiled by luxurious sweets such as Japanese gummies and chocolate cakes.
The last couple of months saw plenty of White Rabbit ice-cream pictures hopping onto my Instagram feed. Somehow, that made me crave for a taste of childhood so badly.
Thanks to the sweltering heat over the past couple of days, I've decided to reduce a handful of the candies with milk, and blend them with classic milkshake ingredients for that extra creamy goodness. Scroll to the bottom of the article for the full recipe for White Rabbit milkshake.
The process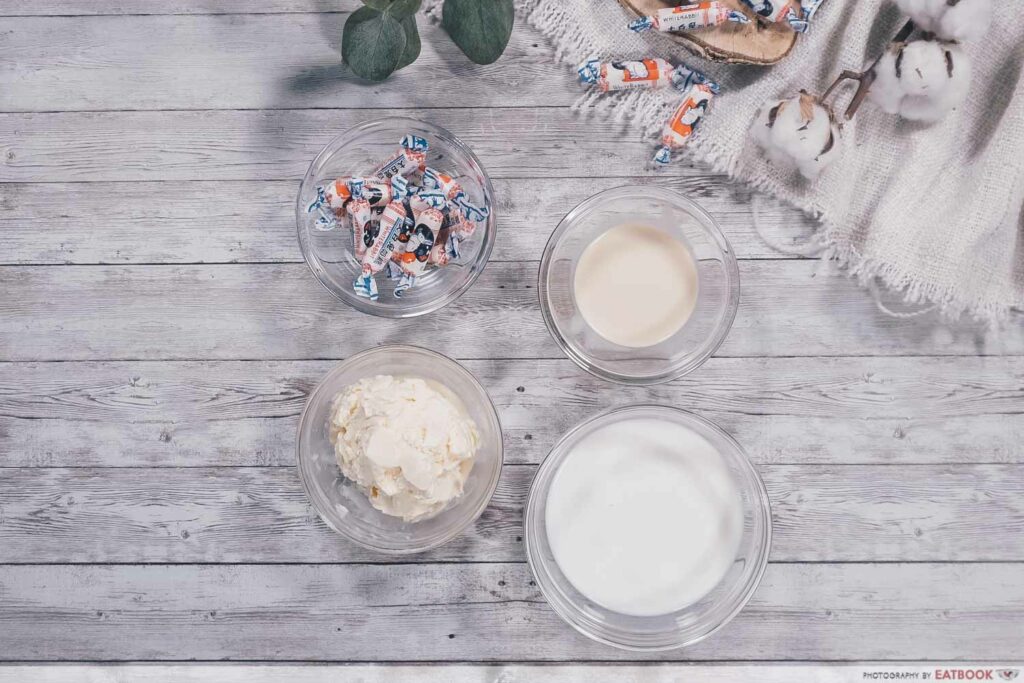 The ingredients are simple, with White Rabbit and vanilla ice-cream providing most of the flavour. Evaporated and fresh milk are then used to give the mixture a creamy and smooth consistency.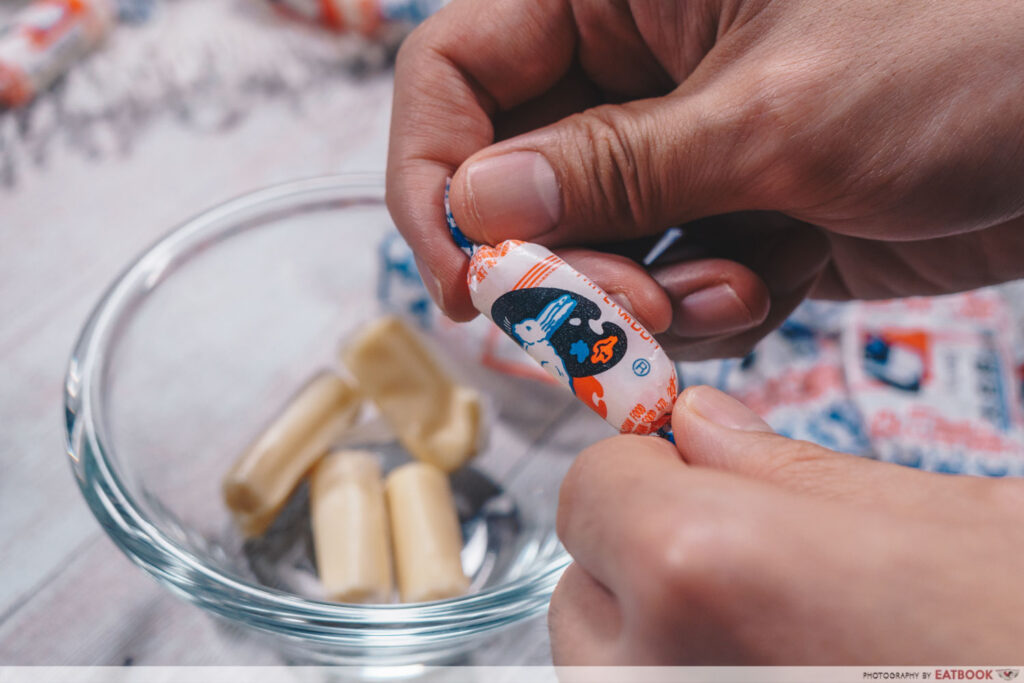 Start by unwrapping these little cylinders of milky goodness. You will want to leave the rice wrappers on as they give a mild nuttiness that contrasts the overly sweet milk candy.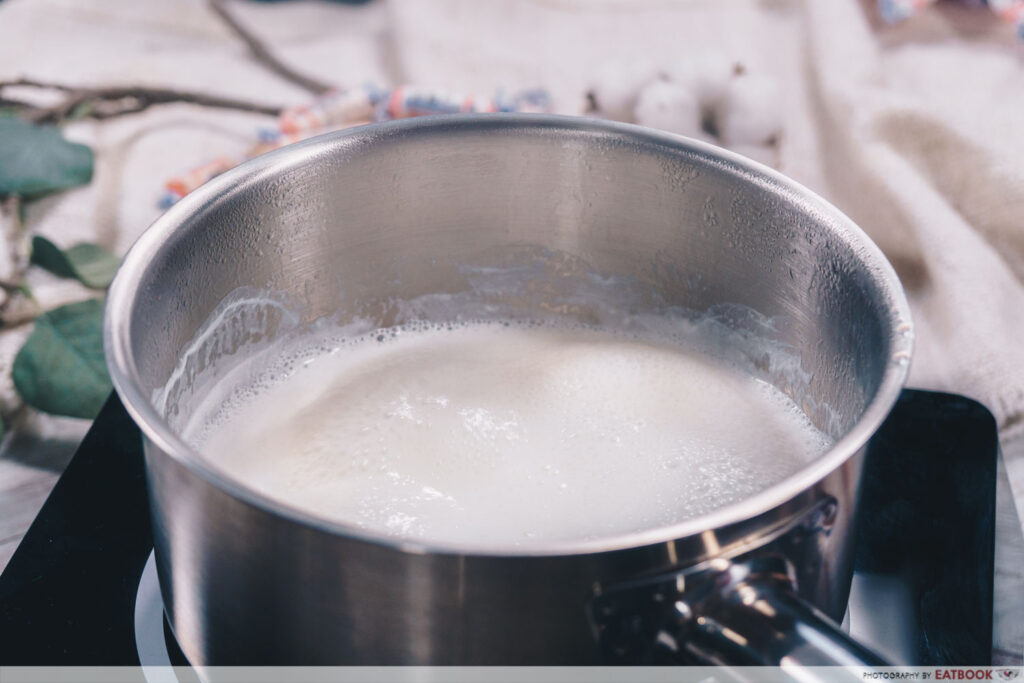 In a saucepan, bring the milk and candy to boil over low heat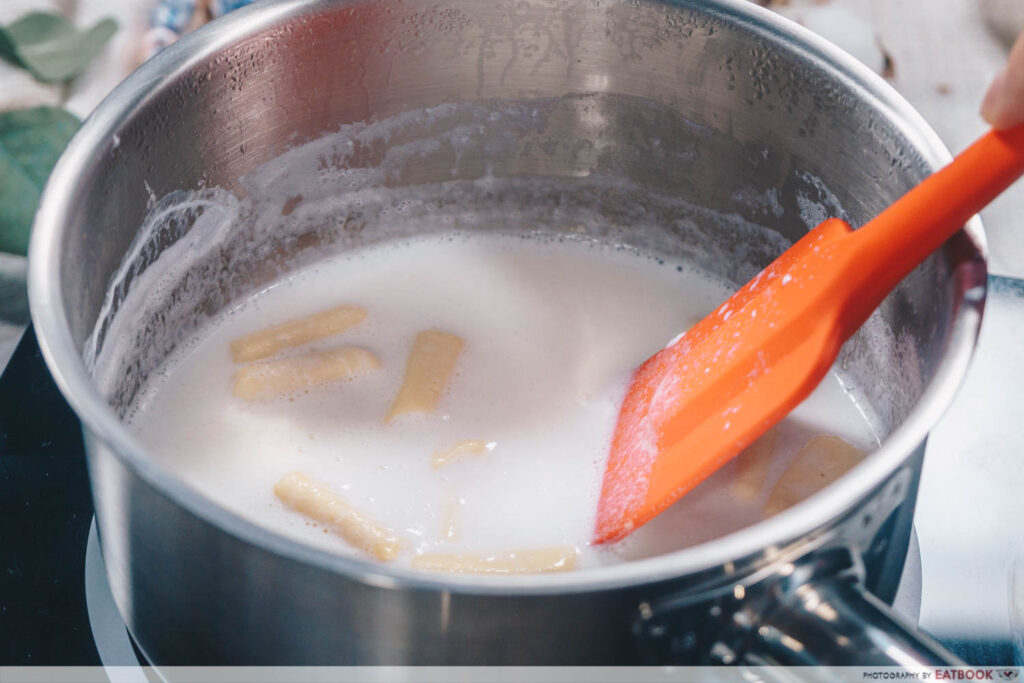 It might take a couple of minutes, so be patient. Make sure to constantly stir the mixture – this prevents the candy and milk from sticking to the pan.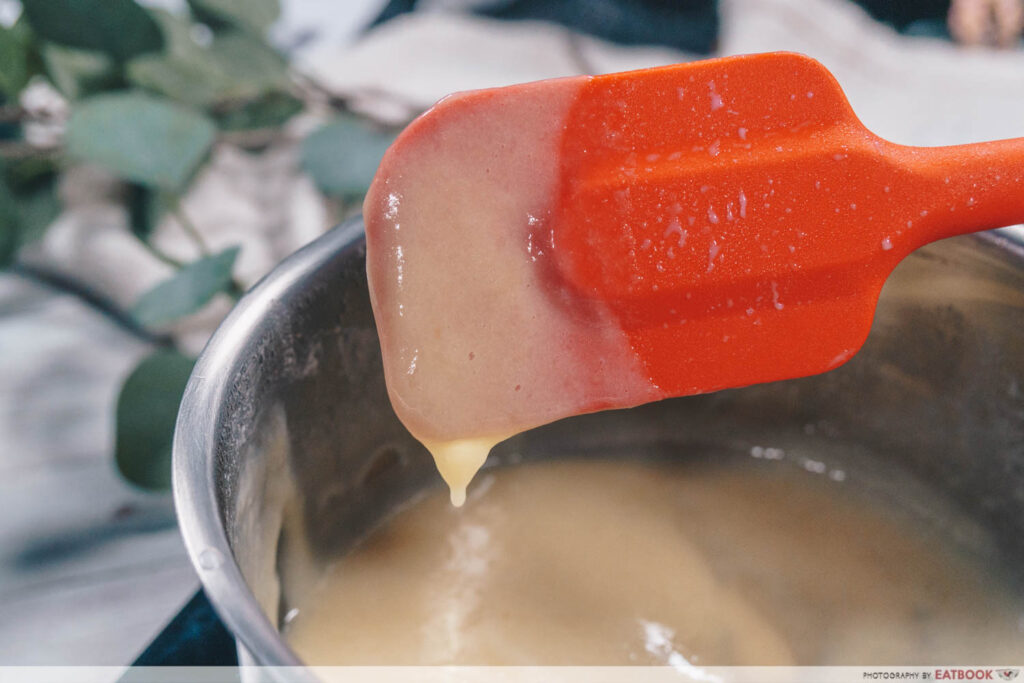 Keep stirring for about 15 minutes, or until the candies have fully mixed with the milk.
At this point, it's a good idea to keep reducing the mixture until it reaches a thick and syrupy consistency. This ensures that the White Rabbit flavours remain strong and concentrated.
Break out your smoothie blender and add in all the other ingredients, along with the White Rabbit and milk syrup.
You can use any kind of vanilla ice-cream; I went with regular Magnolia ice-cream. It doesn't cost much and does a decent job in giving a nice creaminess.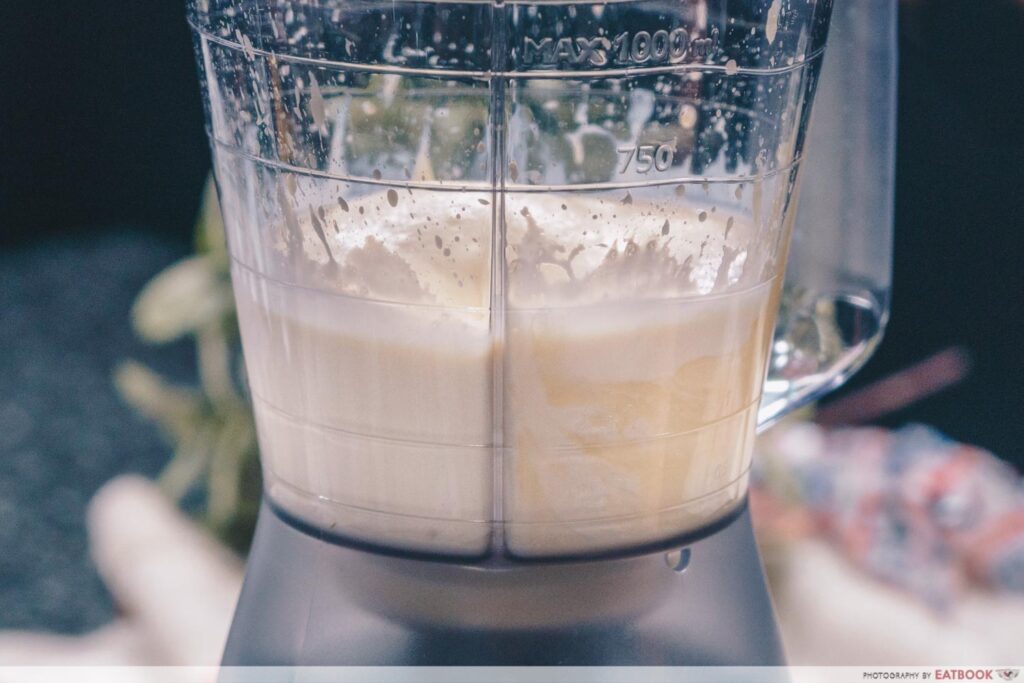 Pulse it all up for around 20 to 30 seconds. Make sure to not overblend the mixture; the heat from the blades might cause the mixture to melt quickly.
The milkshake will be ready when it is creamy and smooth. There shouldn't be any lumps from the ice-cream. When you're ready, pour everything inside your favourite glass and enjoy!
---
White Rabbit milkshake recipe
---
Yield: 1 tall glass
Cooking time: 20 minutes
Ingredients:
12 pcs White Rabbit candy
1 cup (around 3 scoops) vanilla ice-cream
4 tbsp evaporated milk
1 cup milk
Directions:
In a saucepan, gently cook White Rabbit candy and milk over low heat.

Remove from heat when the White Rabbit candy has fully dissolved into the milk. This should take around 15 minutes.

In a blender, blend evaporated milk, vanilla ice-cream, and the White Rabbit and milk mixture until everything is fully incorporated. This should take around 20 to 30 seconds.

Pour into a chilled glass.
---
Photos taken by Lim An.