Xing Fu Tang at Plaza Singapura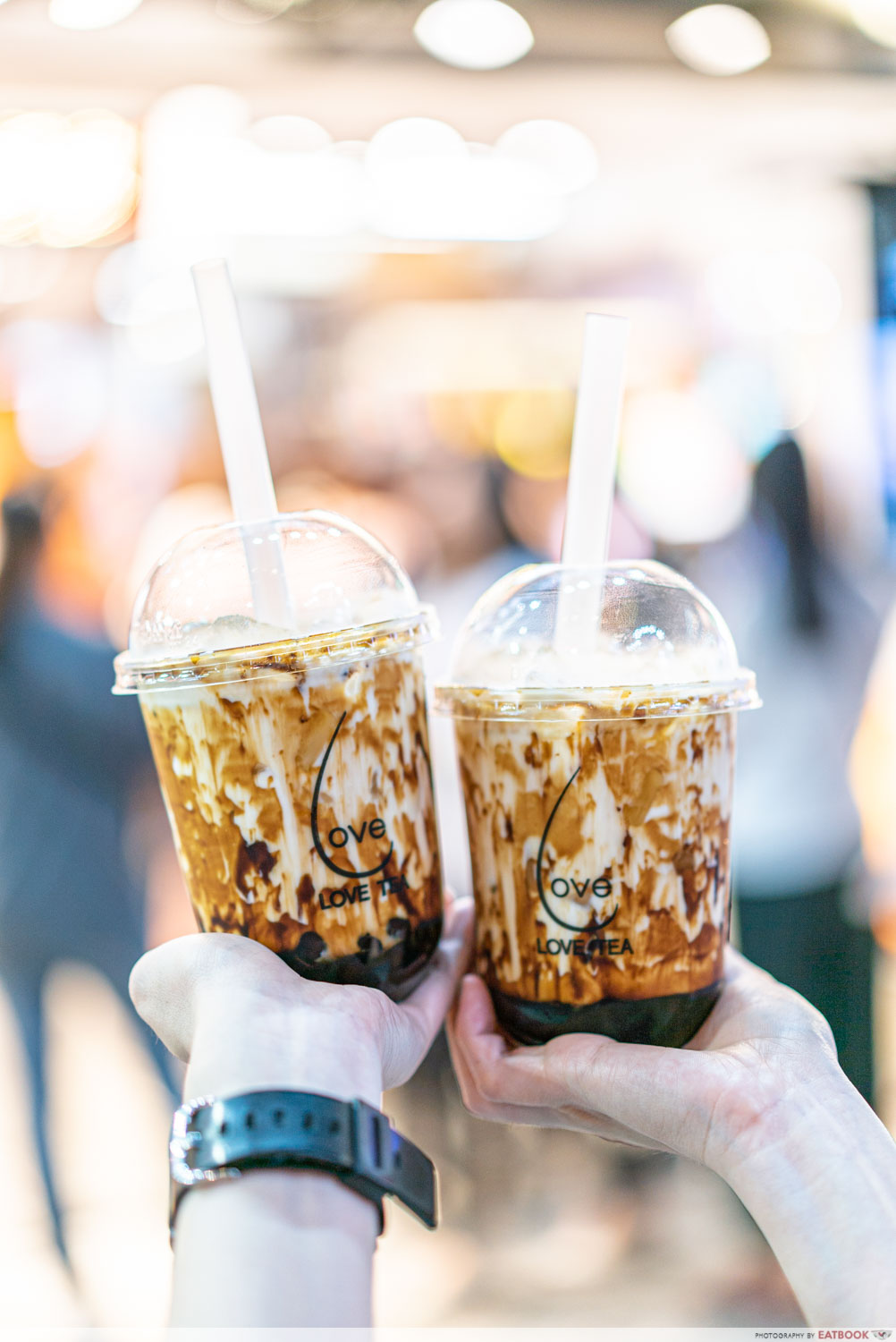 Singaporeans love their bubble tea, and the wave of brown sugar milk has brought this love to a whole new level. With more Taiwanese brands setting up shop on our sunny island, we can easily satisfy our BBT cravings. Xing Fu Tang recently joined this list in June when they opened their first Singapore store at Century Square.
Famous for their Brown Sugar Boba Milk ($5.30), the chain has over 60 outlets in Taiwan and 30 overseas—a clear sign of their popularity.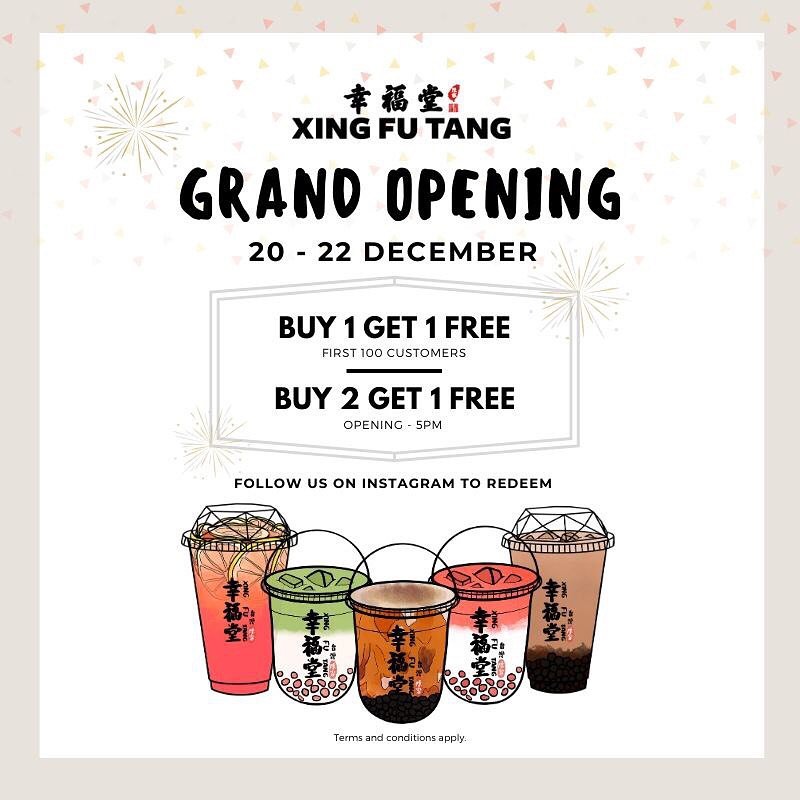 Image credit: Xing Fu Tang's Facebook page
If you always wanted a taste of their BBT but don't want to travel to the East, you will be glad to know that they have opened a brand new outlet at Plaza Singapura. To celebrate this new outlet, Xing Fu Tang is having a 1-for-1 promotion on their drinks! You can get your hands on some sugary goodness from 20 to 22 December 2019.
10 Takashimaya Food Hall Stores To Satisfy Your Hunger Pangs In Town
Do go down early, as this 1-for-1 promotion is only available for the first 100 customers, followed by a buy two get one free deal until 5pm! For those who wanna chope for your friend, Xing Fu Tang is one step ahead of you as the offer is limited to one redemption per customer.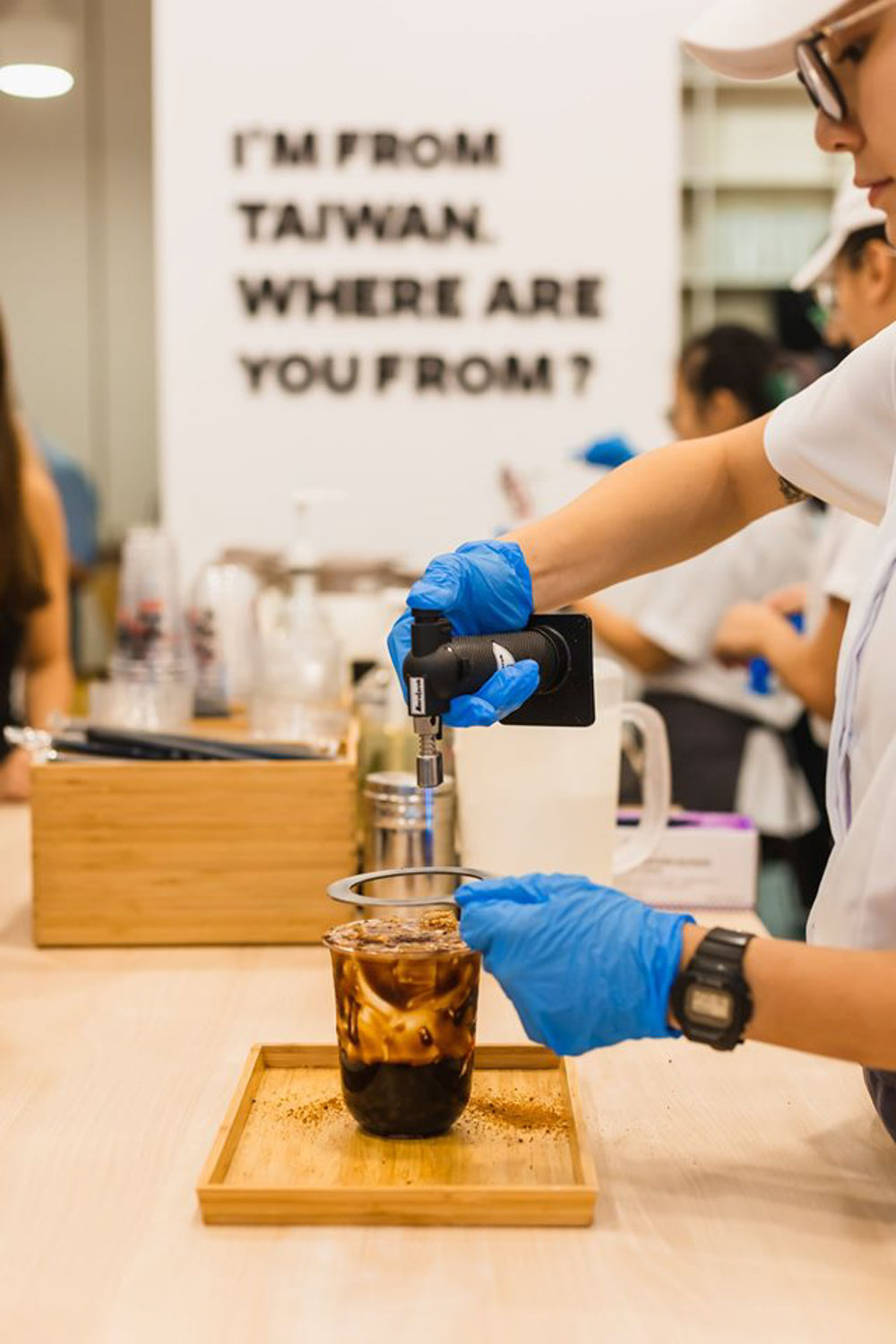 Image credit: Xing Fu Tang's Facebook page
You can expect a sugar rush as Xing Fu Tang cooks their pearls in woks filled with a brown sugar mix. The decadent drink is then topped off with more sugar, and blow-torched like a creme brulee. 
Even though I was pretty late to the BBT craze, I do get why people are obsessed with them. There's a certain level of comfort in drinking BBT, whether it's the sugar rush or the chewy brown sugar pearls that warm your heart. 
So if you're feeling blue from the start of the week, swing down to Xing Fu Tang at Plaza Singapura for their 1-for-1 Brown Sugar Boba Milk!