Johore Ye Zhi Mei Handmade Bao lives up to their name
I used to stand tiptoe to point out the dimsum I wanted from trays in the hot glass cabinet that was used to store them at coffee shops. The possibilities seemed endless; I knew there would be plate after plate of goodies when we were done ordering, and I'd leave happily stuffed. Today, I still do the occasional dimsum feast with my family, and we're always on the lookout for affordable dimsum that would impress in taste.
A friend of mine tried out some dishes from Johore Ye Zhi Mei Handmade Bao and told me they were almost good enough to rival another well known dimsum place just a road away. Of course, that got my attention, but it wasn't until I saw a photo of their giant bao that I flew over to see what they had to offer.
Food at Johore Ye Zhi Mei Handmade Bao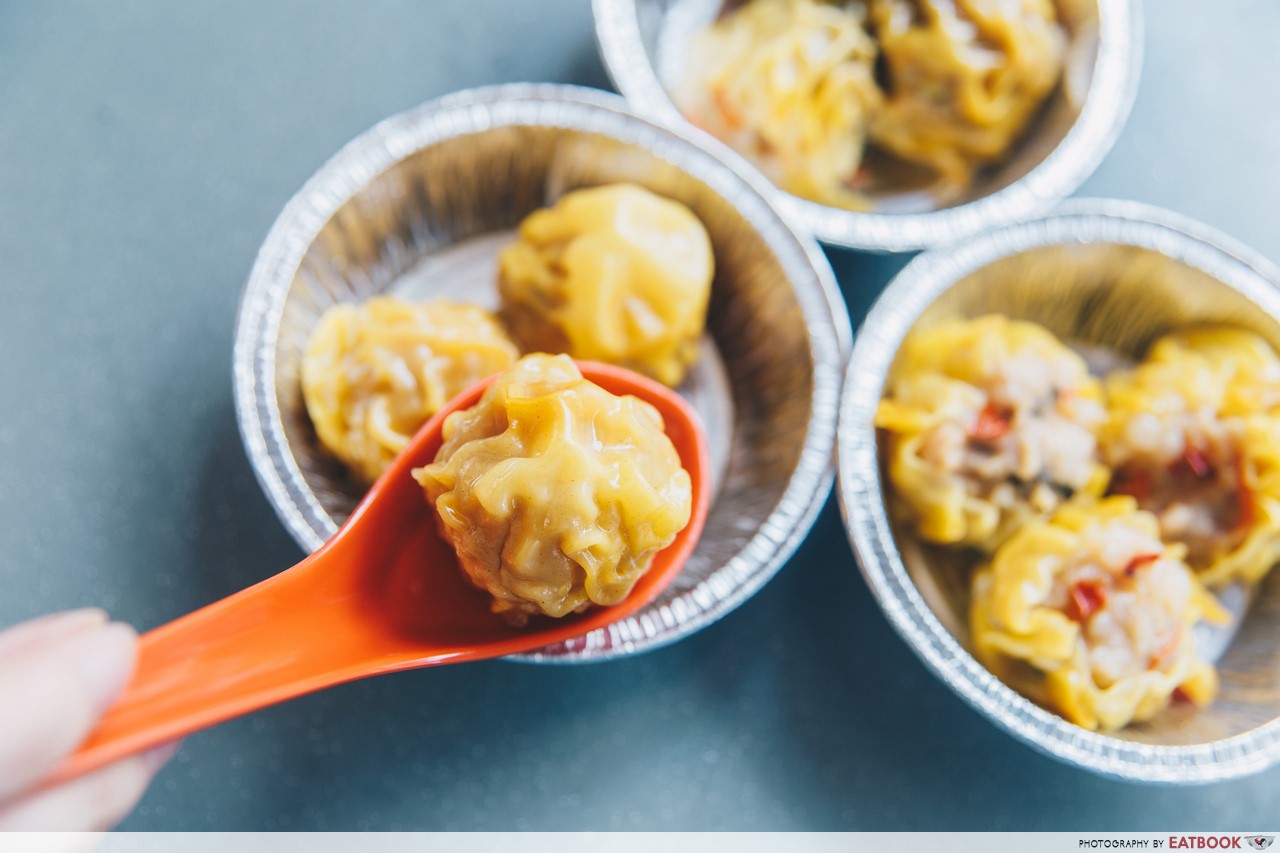 I never have to be on a dim sum feast to consume siew mai. These lovelies are popped into my mouth at least twice a month, so it was only natural that I had to order a trayload of them to meet my quota that day.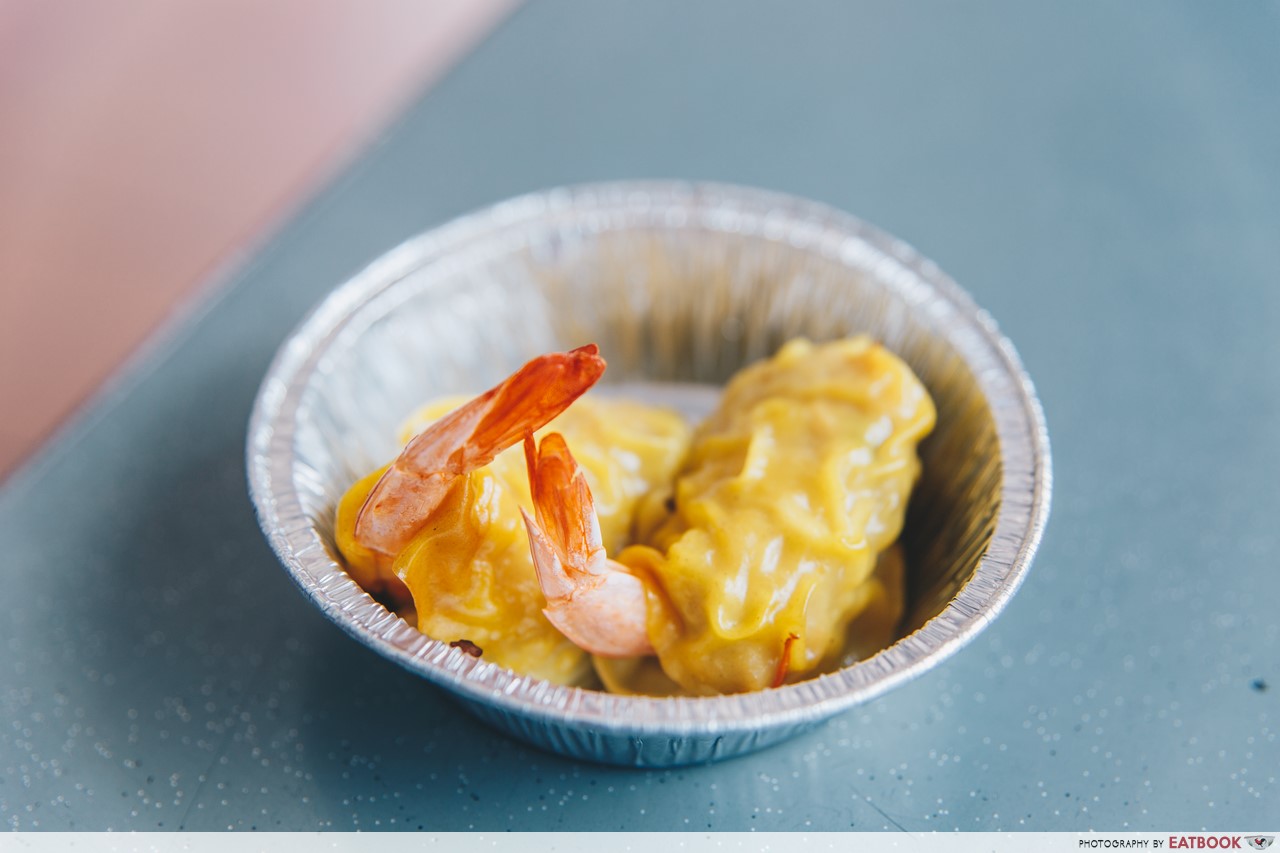 The first one that caught my eye was Prawn Siew Mai ($2 for two pieces). Instead of prawn pieces, an entire prawn is stuffed into a regular pork siew mai, so you get the best of both worlds. Unfortunately, when I bit into mine, the prawn felt mushy in my mouth. Had it been fresher and crunchier, this would have done it for me.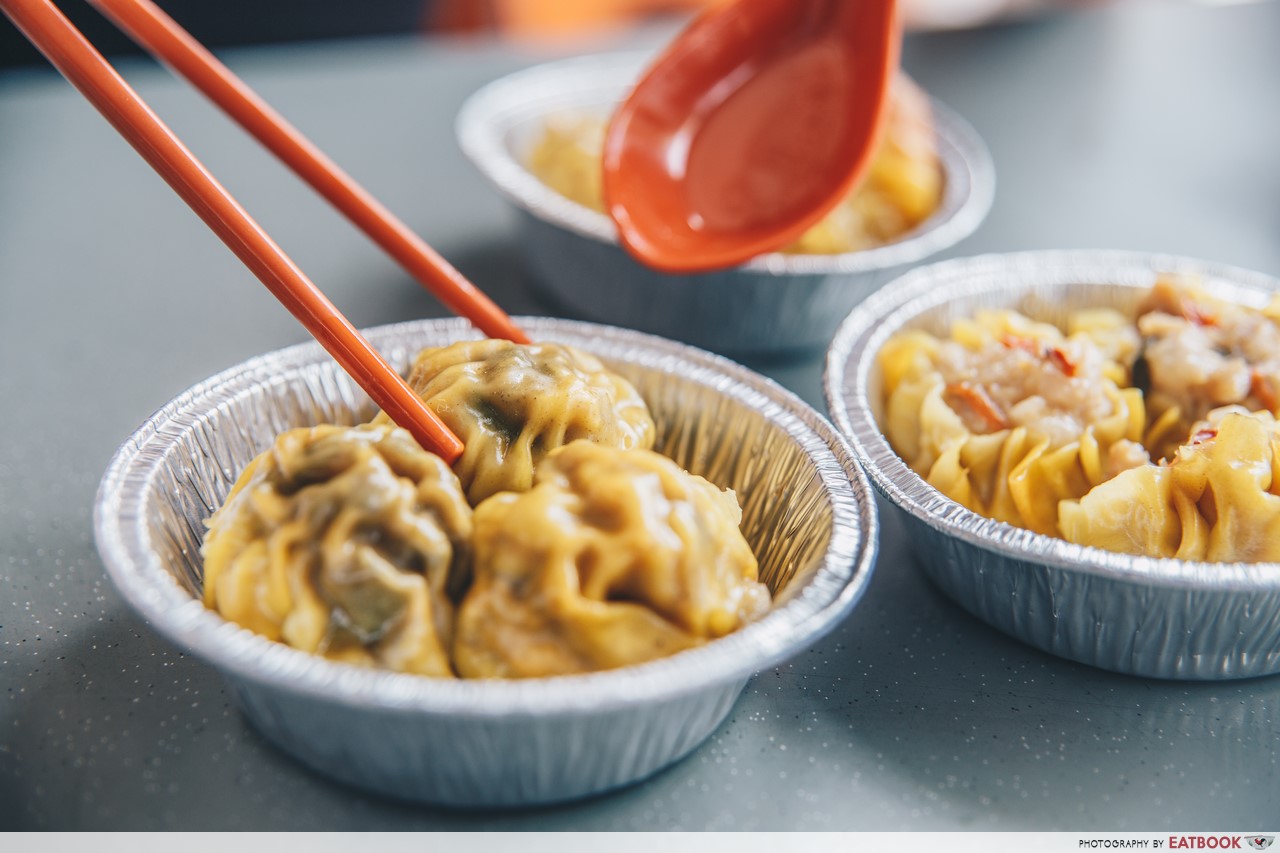 I'm a huge fan of century egg porridge, which might explain my affinity for Century Egg Siew Mai ($1.80 for three pieces).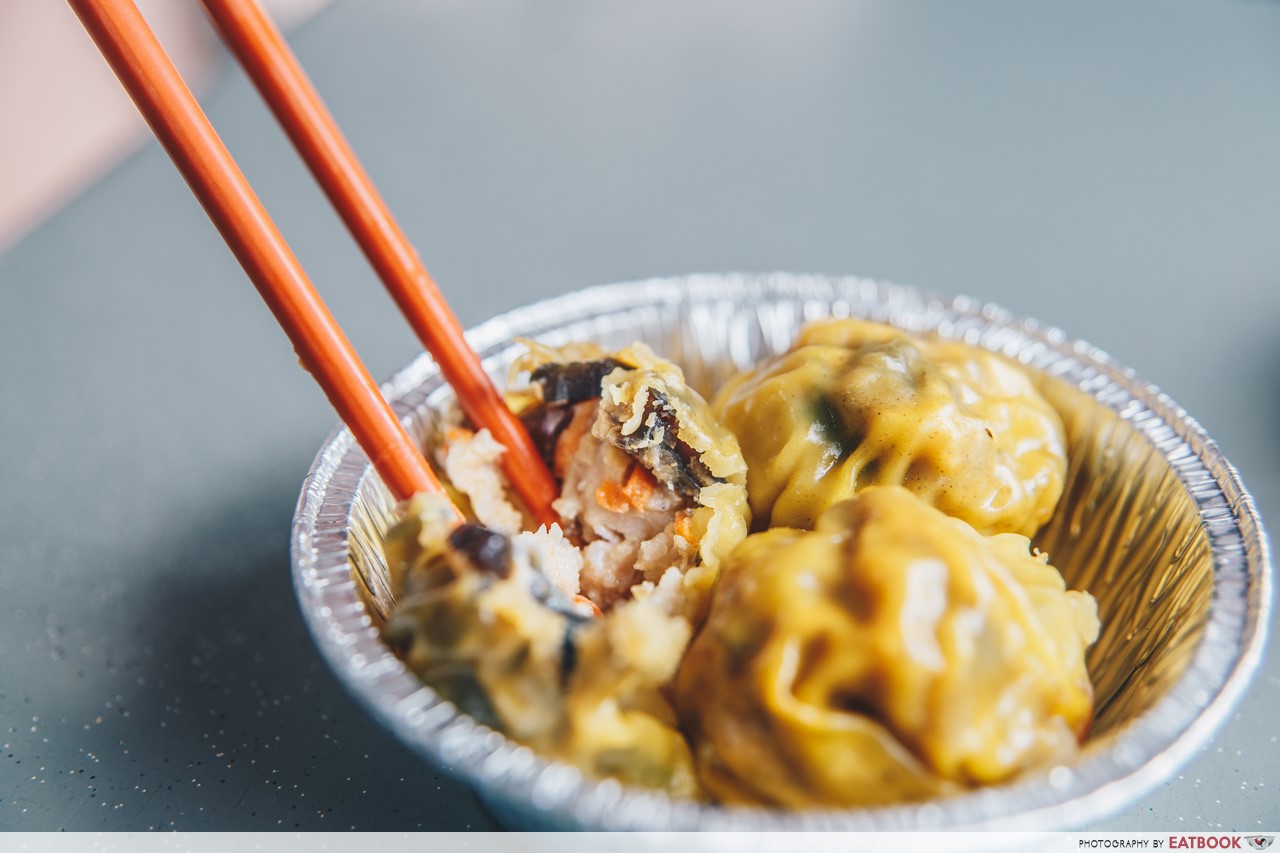 Biting into it revealed the black egg that had the bouncy texture of agar agar, and gave the siew mai a better flavour. This combination easily won me over, and it didn't hurt that the meat filling was chewy and juicy, and its skin, soft.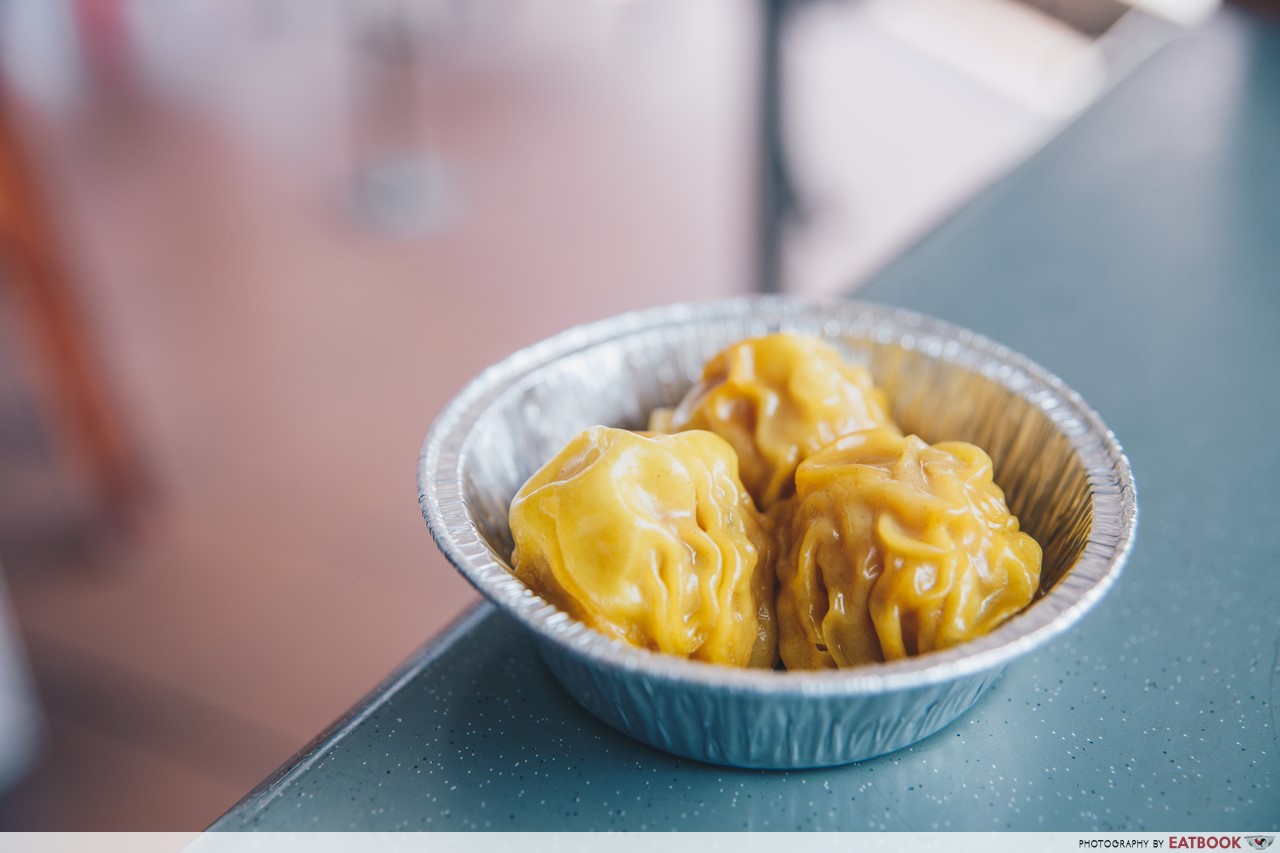 Last on my hit list was Salted Egg Siew Mai ($1.80 for three pieces). These resembled the usual siew mai in appearance, and only bore the slightest hint of salted egg. I was expecting the experience to come close to the century egg one, but this fell short of expectations.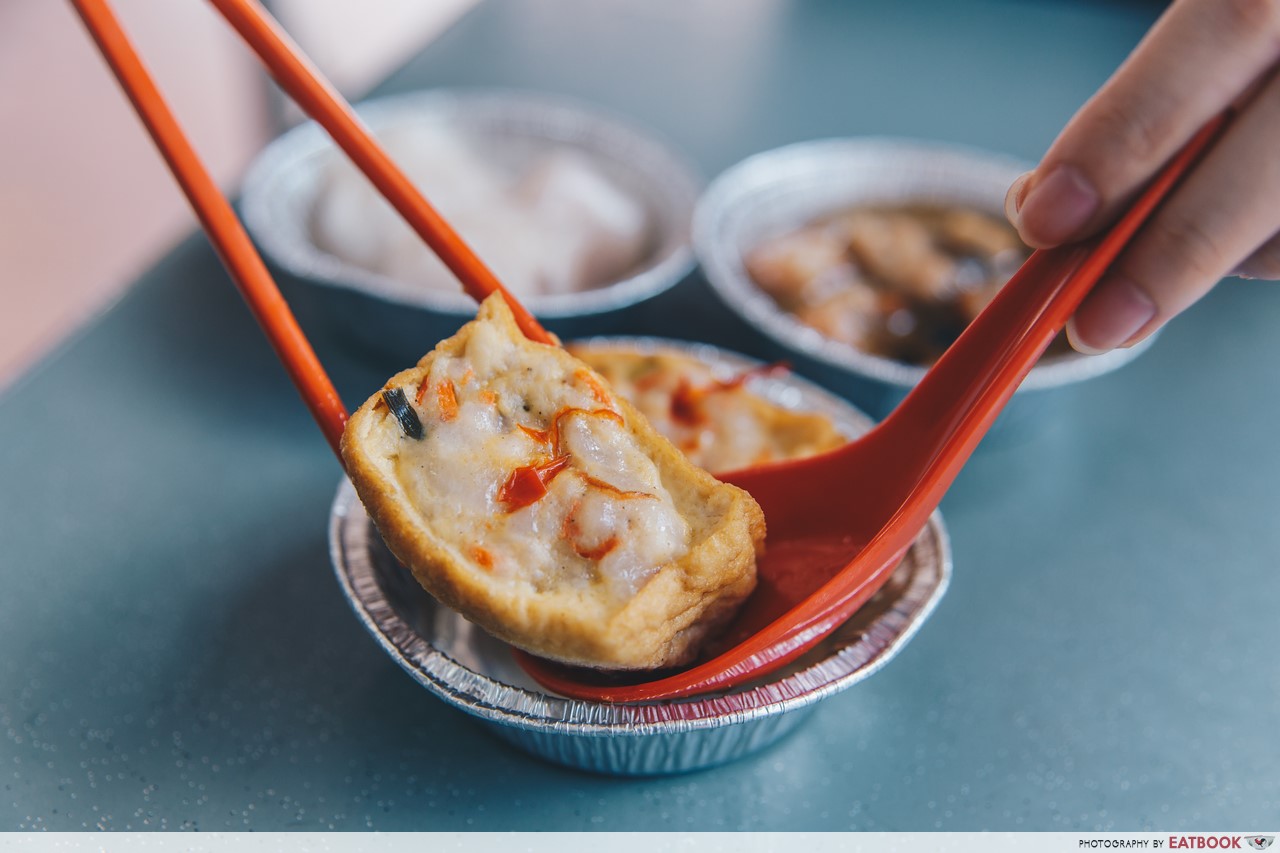 Bean Curd Dumpling ($1.80 for two pieces), was similar to eating something I could get at a yong tau foo stall, and was the least memorable dish of the day. The tofu skin was wrapped with a fishcake filling and I wished for something a little more striking.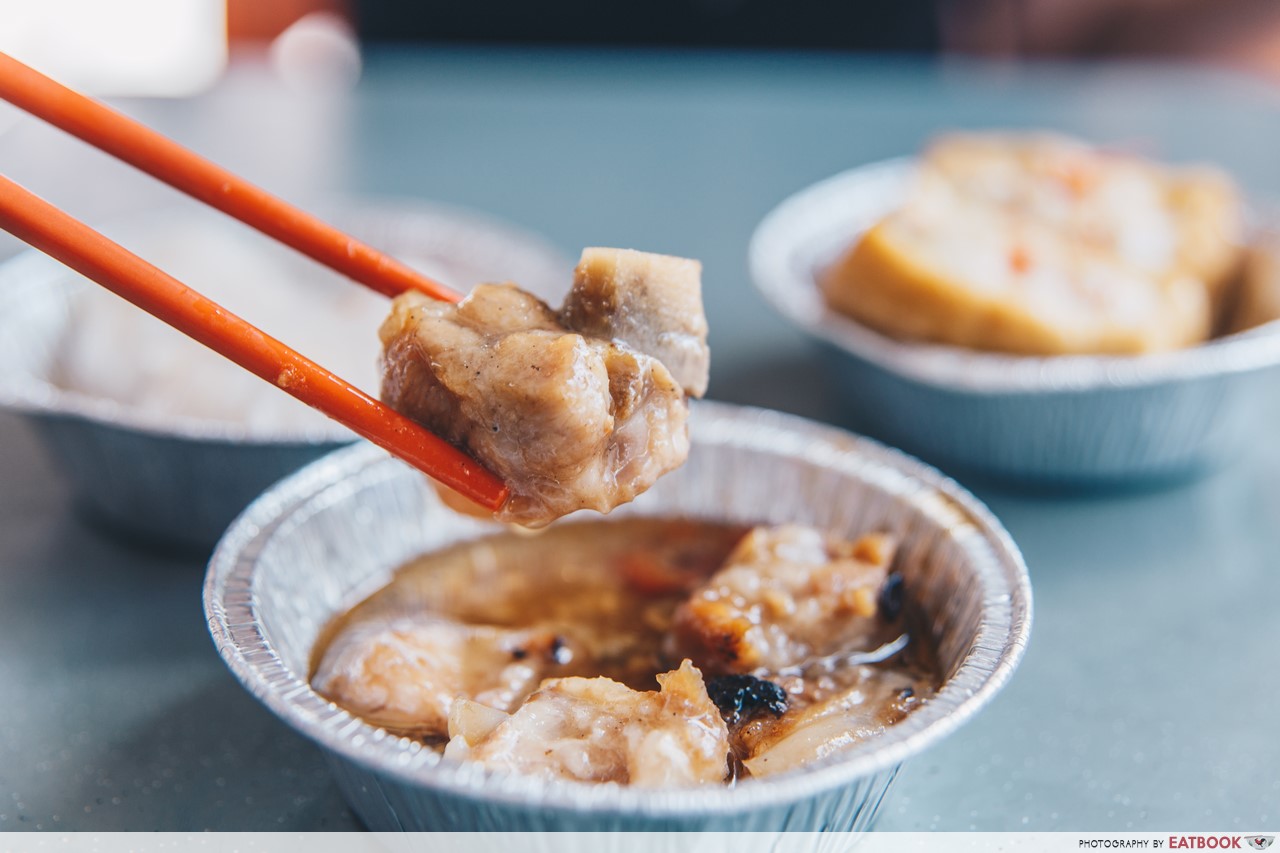 My colleague Don orders Pork Rib ($2.50) whenever he has dim sum, so this was mandatory. We enjoyed pulling the meat off the bone and the spicy, savoury flavours that the meat took on to make this an addictive dish.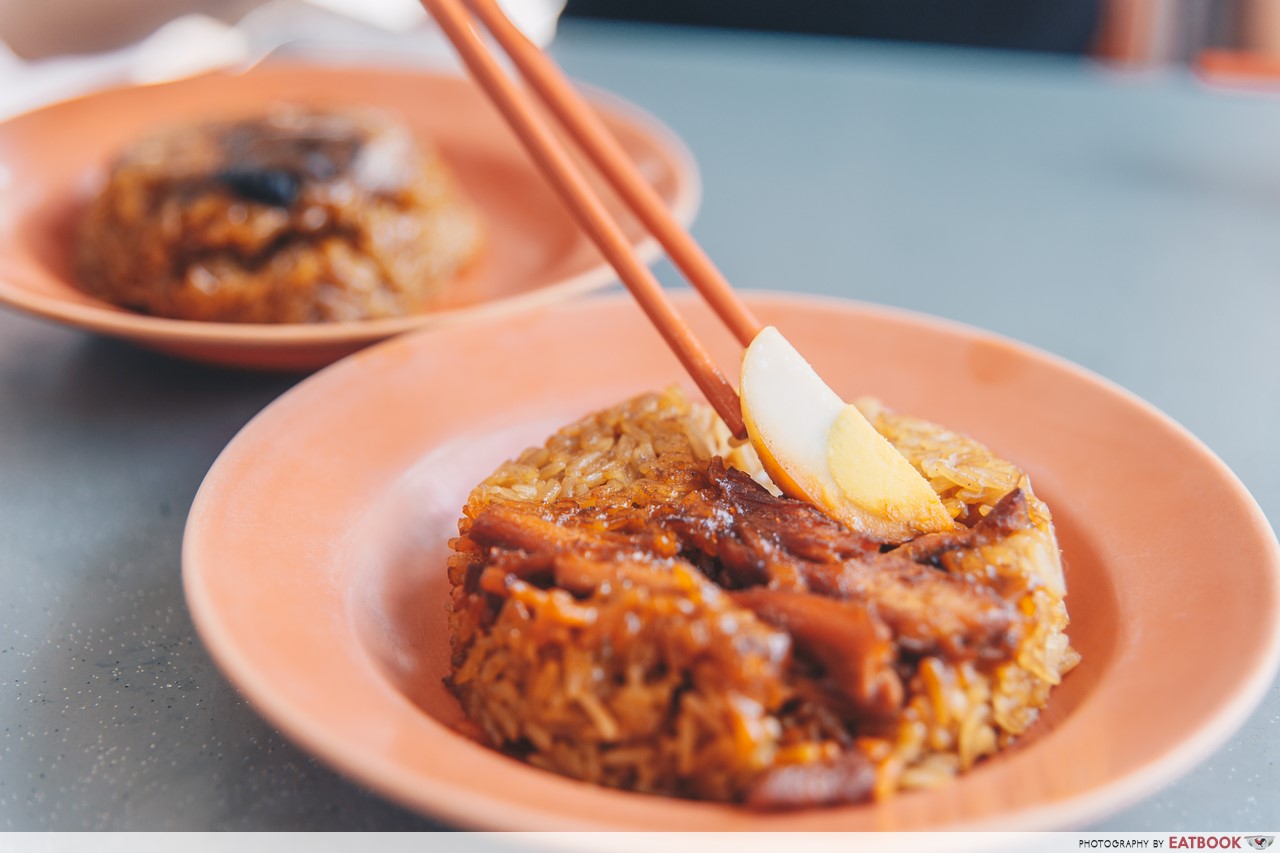 To fill our bellies, we got Char Siew Rice ($1.80) and Glutinous Chicken Rice ($1.80). The char siew rice was dry and barely held its shape, with bits of dried char siew at the top. A slice of egg was its only saving grace, but I still wouldn't order this again.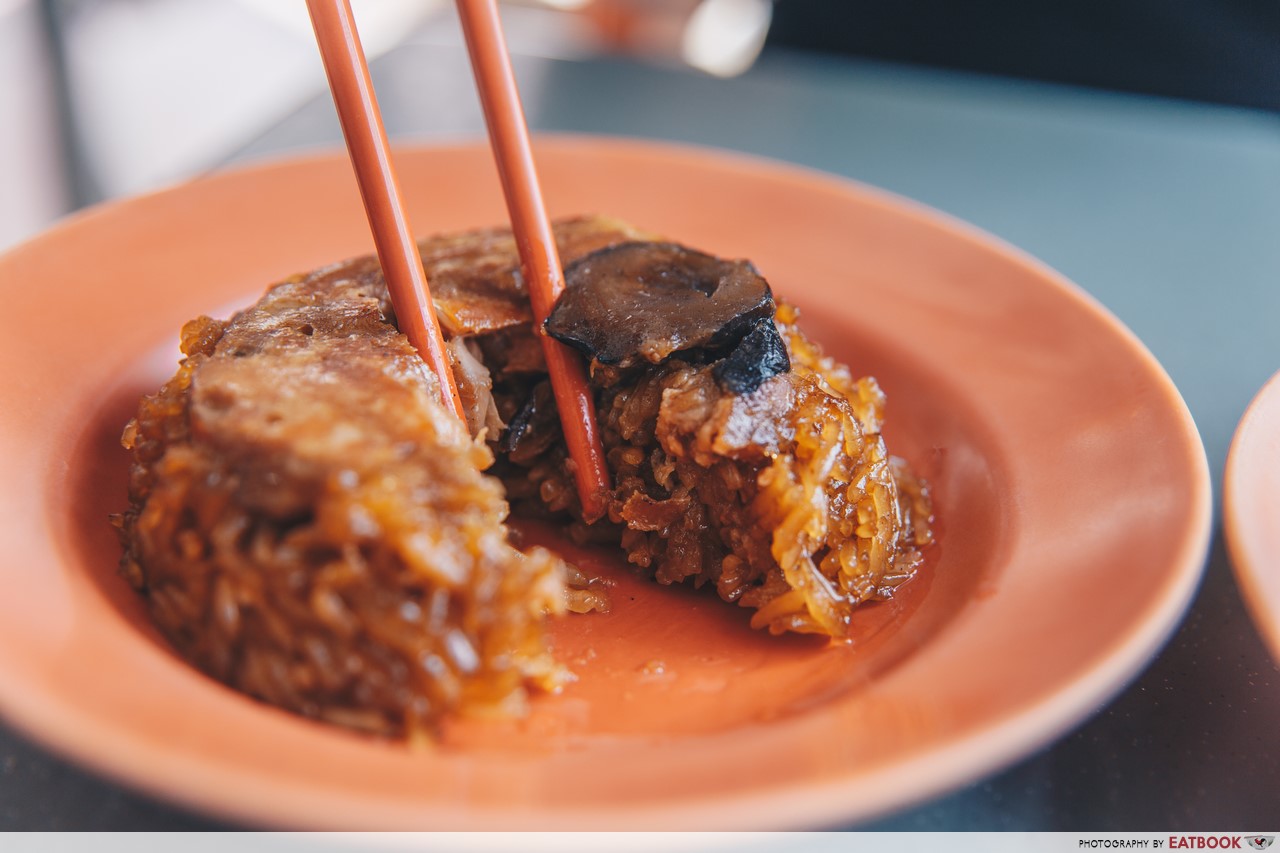 On the contrary, the Glutinous Chicken Rice was far too sticky, which made it a chore to chew. The braised chicken and mushrooms were delicious on their own, yet the rice felt as if it was clinging on to the back of my throat.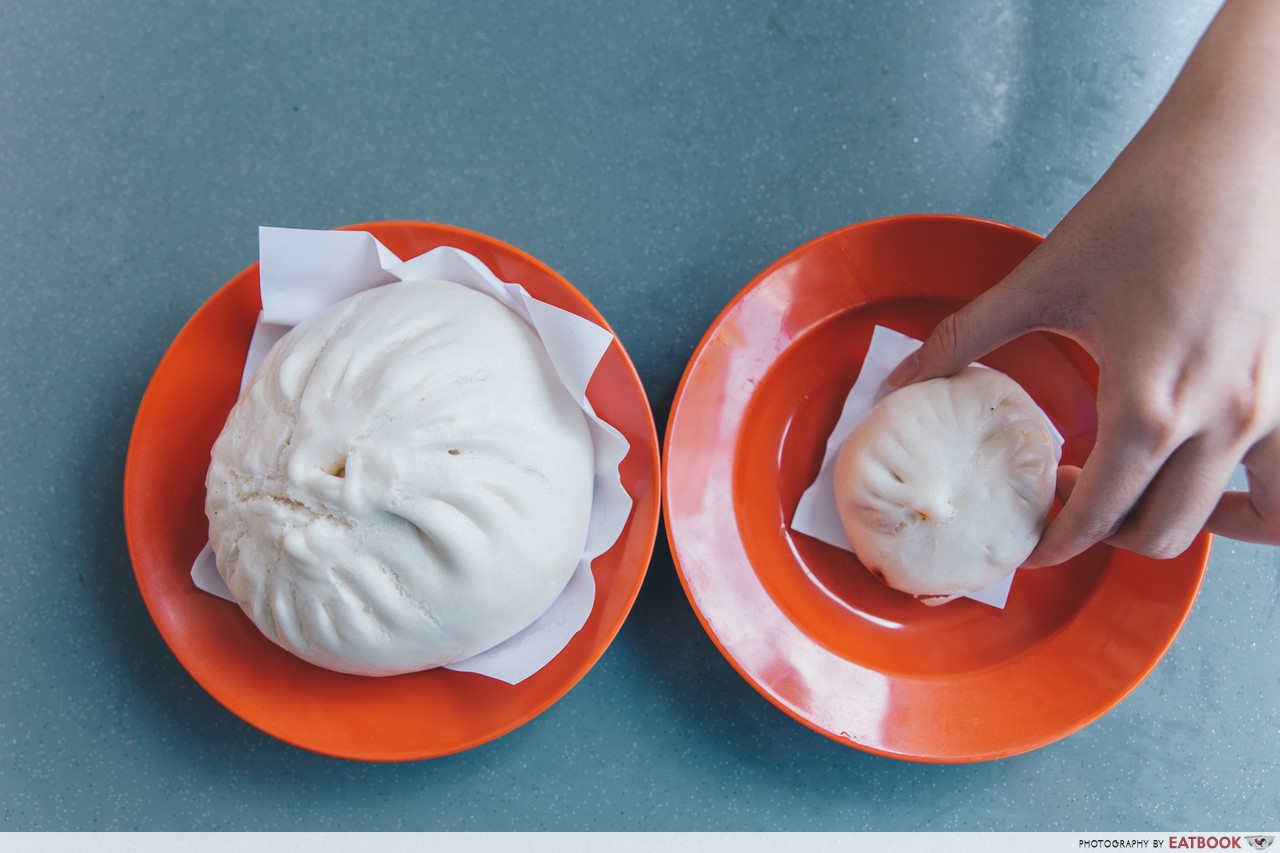 Now we're almost reaching the star of the show – the giant bao. We go in for the regular-sized Char Siew Bao ($0.90) first, and I was excited. After siew mai, char siew bao is something I eat often and love.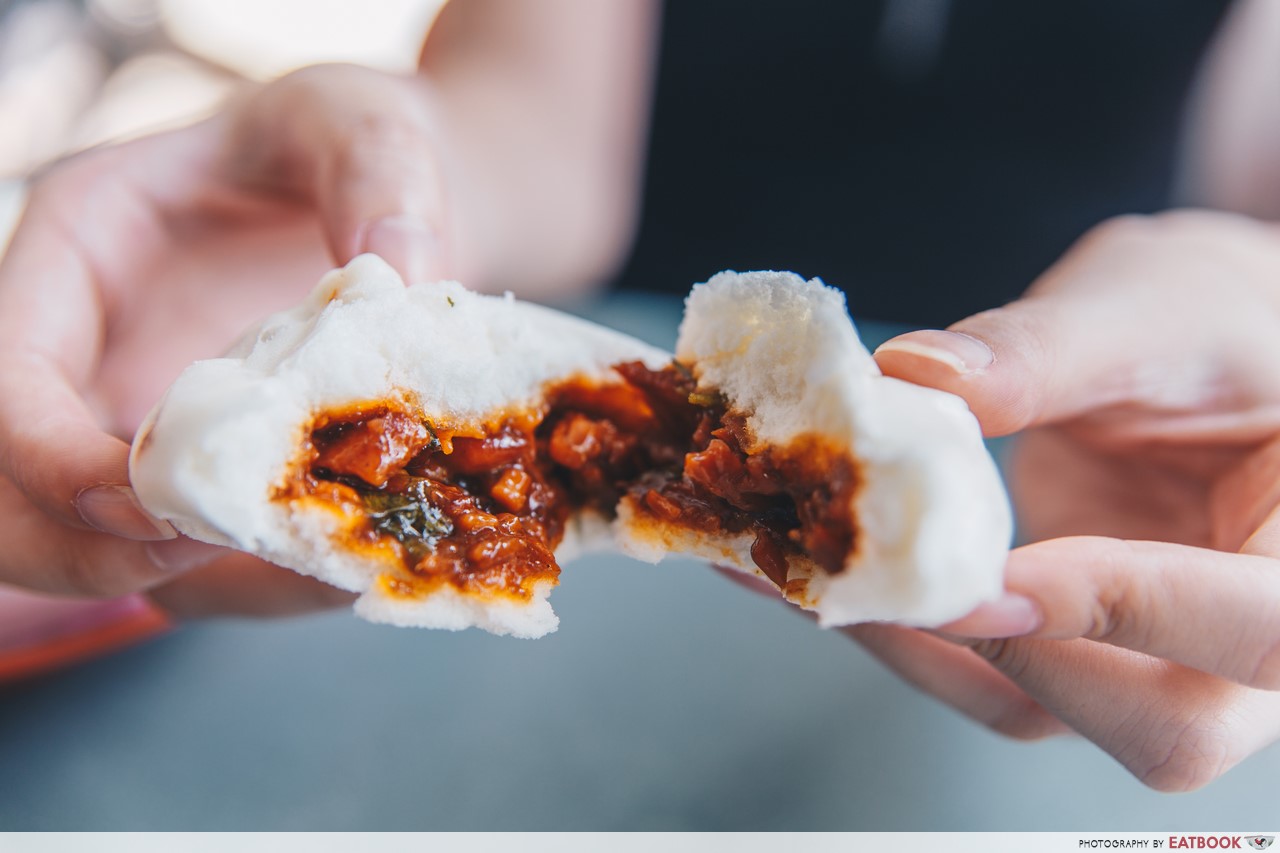 The inside of the bao had a beautiful reddish-brown hue that I've come to associate with a good char siew bao, and this sure didn't disappoint. A fluffy, soft bao encased the sweet-savoury lean and fatty meat, and there was a shadow of BBQ pork flavour. Finishing this bao made me feel a little bittersweet, but you can't have too much of a good thing.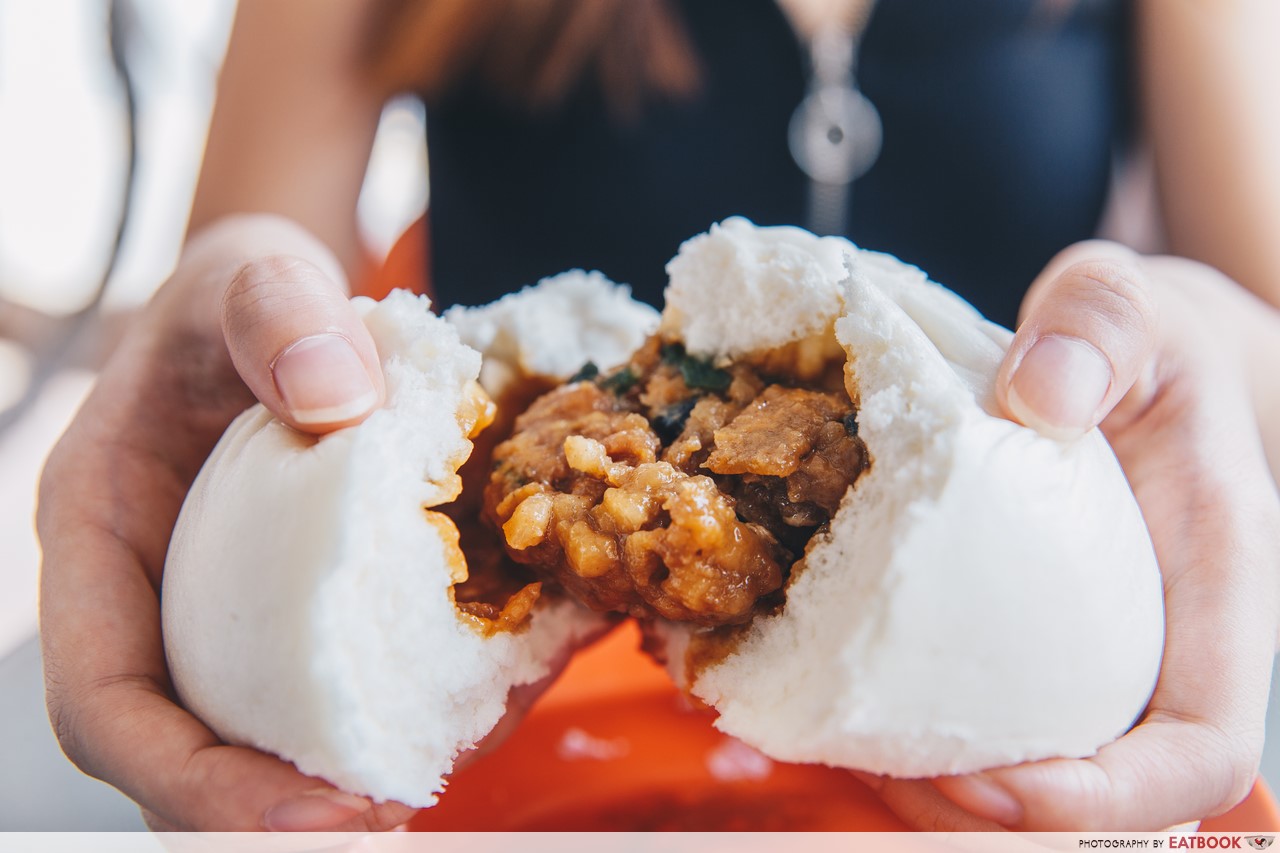 Ye Zhi Mei ($3.50) is the kind of bun you'll see a Japanese oogui (a term for exceptionally big eaters) weighing on their scales before consuming it. Okay, that might've been a little dramatic, but you get the picture. This bao was so huge I had to use both hands to support it while tearing it open, and its weight was substantial.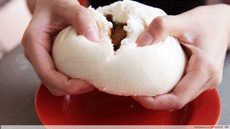 This beauty was stuffed with mushrooms, lap cheong, hunks of meat, half an egg, and a glorious amount of juices. I felt almost sinful eating this creation, but every juicy, salty mouthful made it hard to stop. Whenever a bite contained lap cheong, I'd get a sweet, smoky flavour. This bao is good enough for a meal, and the owner mentioned that some people order just this bao to ensure that they'll finish the whole thing!
Ambience at Johore Ye Zhi Mei Handmade Bao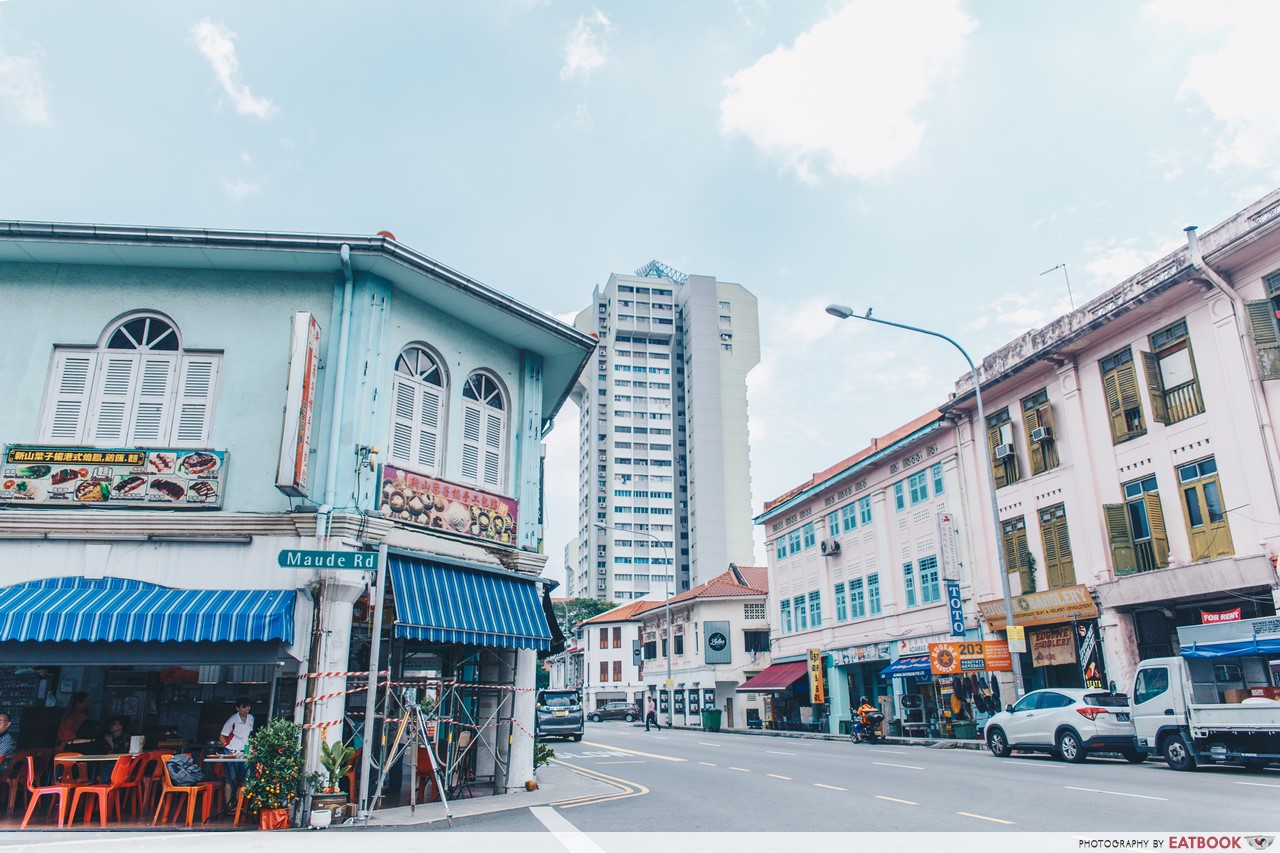 Situated beside Jalan Besar Plaza, Johore Ye Zhi Mei Handmade Bao might be a little difficult to access via MRT. Taking a bus would drop you before Tai Hoe Hotel, just two minutes away from the coffeeshop.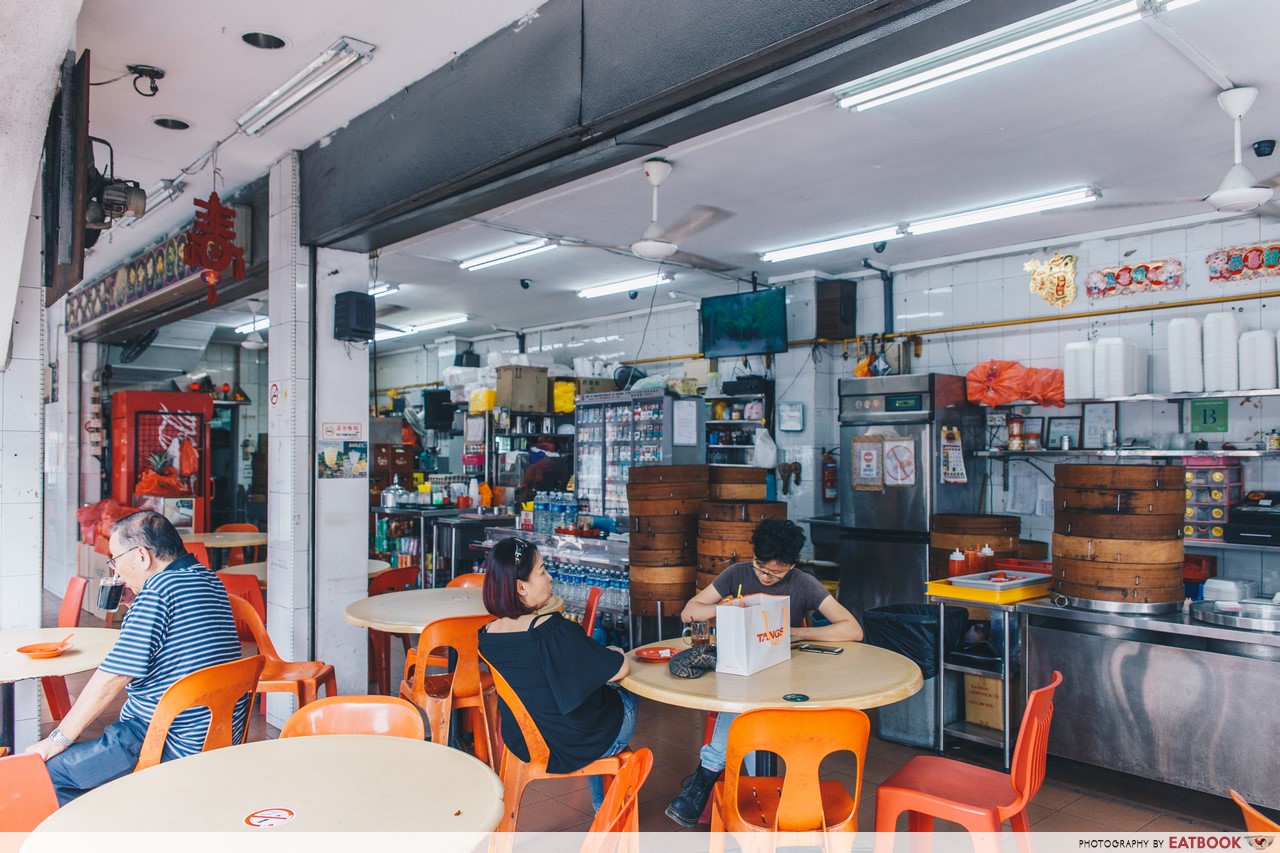 Since it's in the open air and beside a road, you can grab the seats that are further inside to avoid the exhaust from cars. The sun was relentless the day we were there, but it was constantly windy, so that didn't pose a problem.
The verdict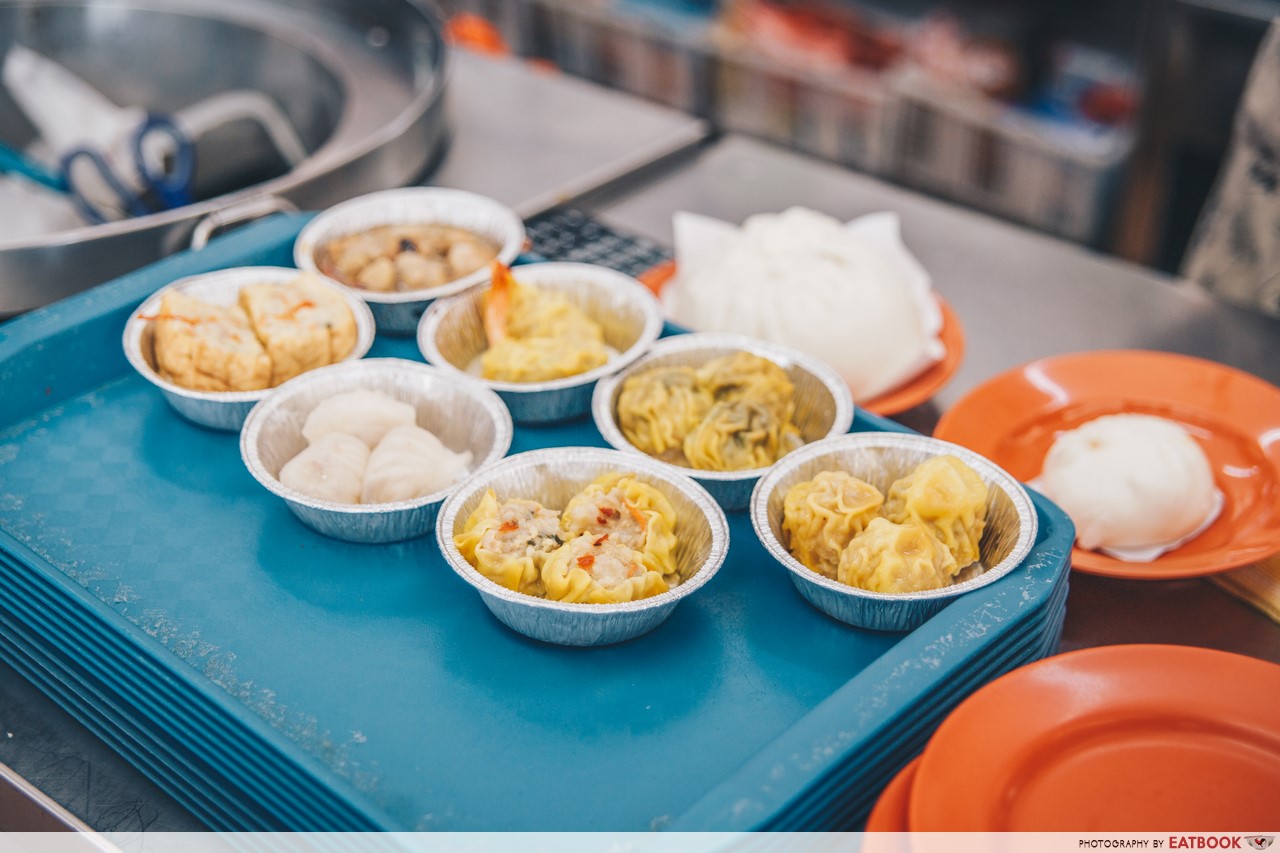 Eat the bao, skip the dim sum. I'll only be back to try out more bao, and gorge myself silly on their giant bao. While some dim sum dishes were great, their bao is good enough to rival some of Singapore's most famous ones, so try them out! For more dim sum, check out Dim Sum Haus or these good and cheap dim sum places.
Address: 208 Jalan Besar, Singapore 208894
Opening hours: Tue-Sun 24 hours
Tel: 6294 2210
Johore Ye Zhi Mei Handmade Bao is not a halal eatery.
This is an independent review by Eatbook.sg.
Summary
Pros
– Delicious bao
– Affordable
Cons
– Environment might be uncomfortable to some
– Not all dimsum dishes were good
Recommended Dishes: Ye Zhi Mei ($3.20), Char Siew Bao ($0.90), Century Egg Siew Mai ($1.80 for three pieces), Pork Rib ($2.50)
Operating Hours:
Tuesday – Sunday 24 hours
Tel:
6294 2210
Address: 208 Jalan Besar, Singapore 208894