YUN NANS Stonepot Fish has new chicken and pig stomach soup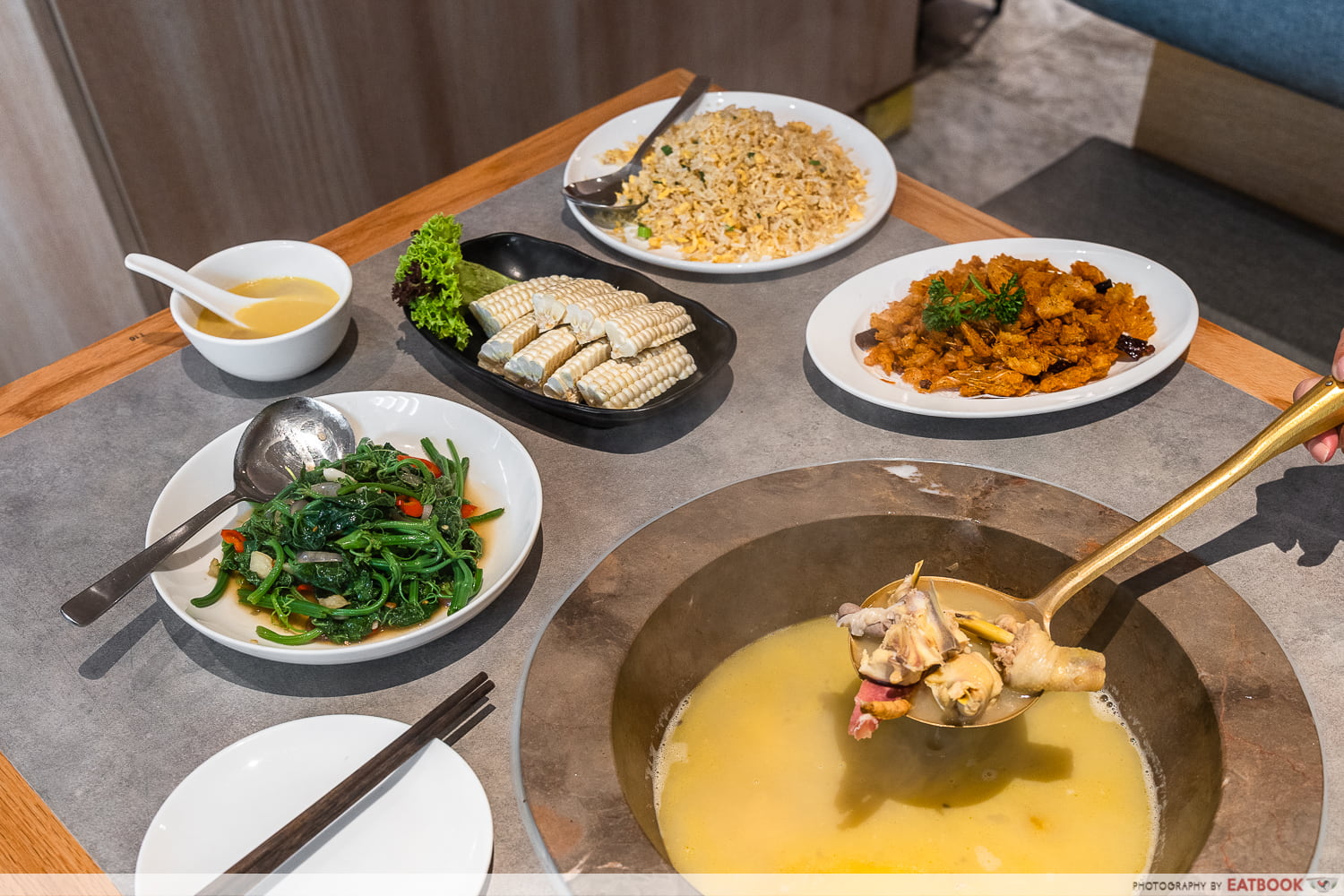 I get it, fish isn't everyone's cup of tea. Former investment banker-turned-restauranteur Reuben Chua gets it too, which is why he decided to introduce a new Stonepot Chicken Soup with Pig's Stomach at YUN NANS Stonepot Fish, the chain's first and only pressure-steamed soup restaurant at Northpoint City.
The restaurant, with its super unique pressure-steaming concept at each table, saw queues stretching up to four hours when it launched in China. Even here, my colleague said that her family has never had the chance to try YUN NANS Stonepot Fish in spite of being at Northpoint City every weekend—because of the crowd sich.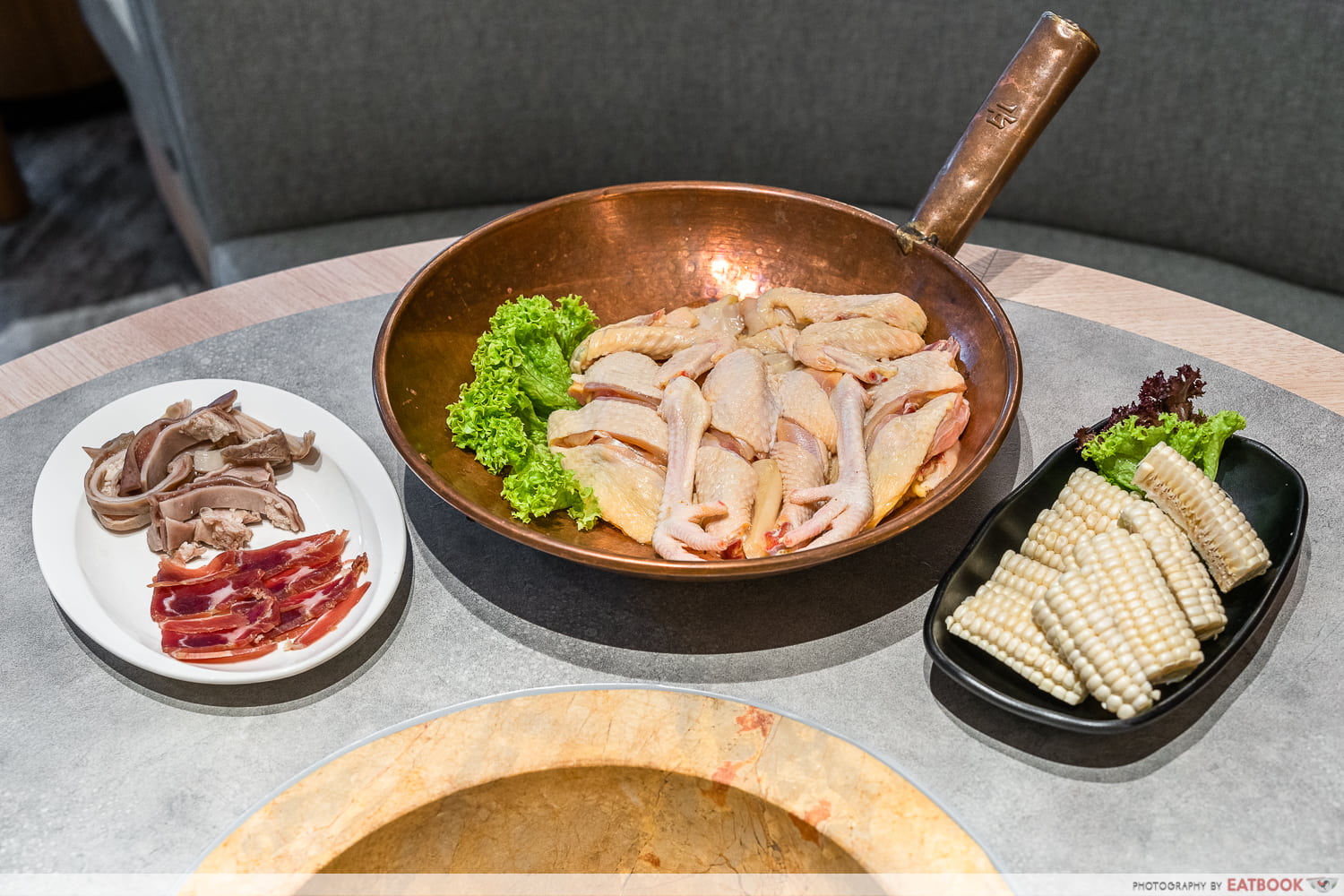 I imagine it'll only get tougher to secure a table here with the introduction of this new dish, which is said to be the first and only one of its kind, prepared with Kabir chickens that have been raised exclusively, to a very specific age of no more than 120 days, for YUN NANS Stonepot Fish.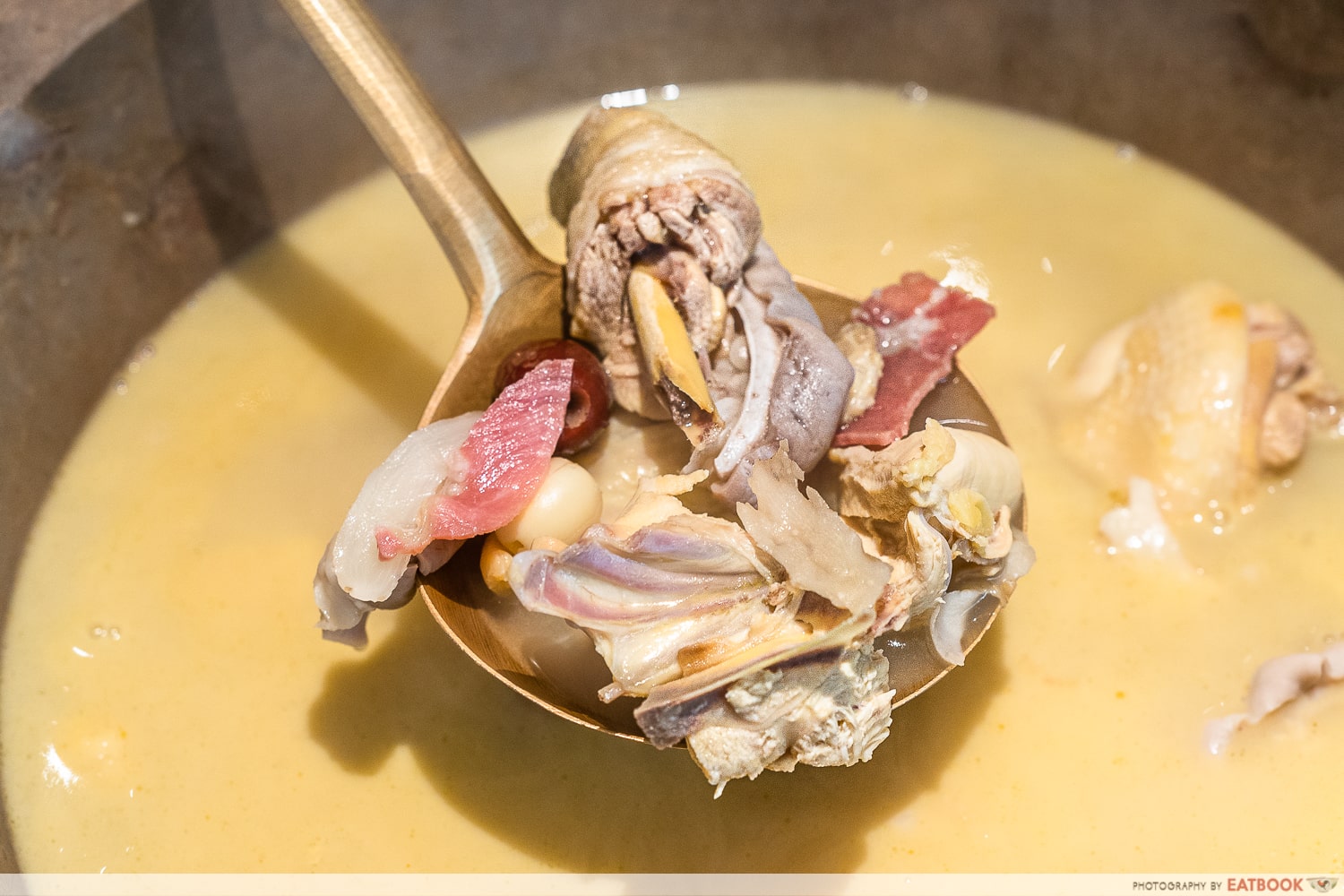 The Stonepot Chicken Soup with Pig's Stomach comes in two portions: Regular ($39.80++) and Large ($68.80++), and guess what—the soup is refillable!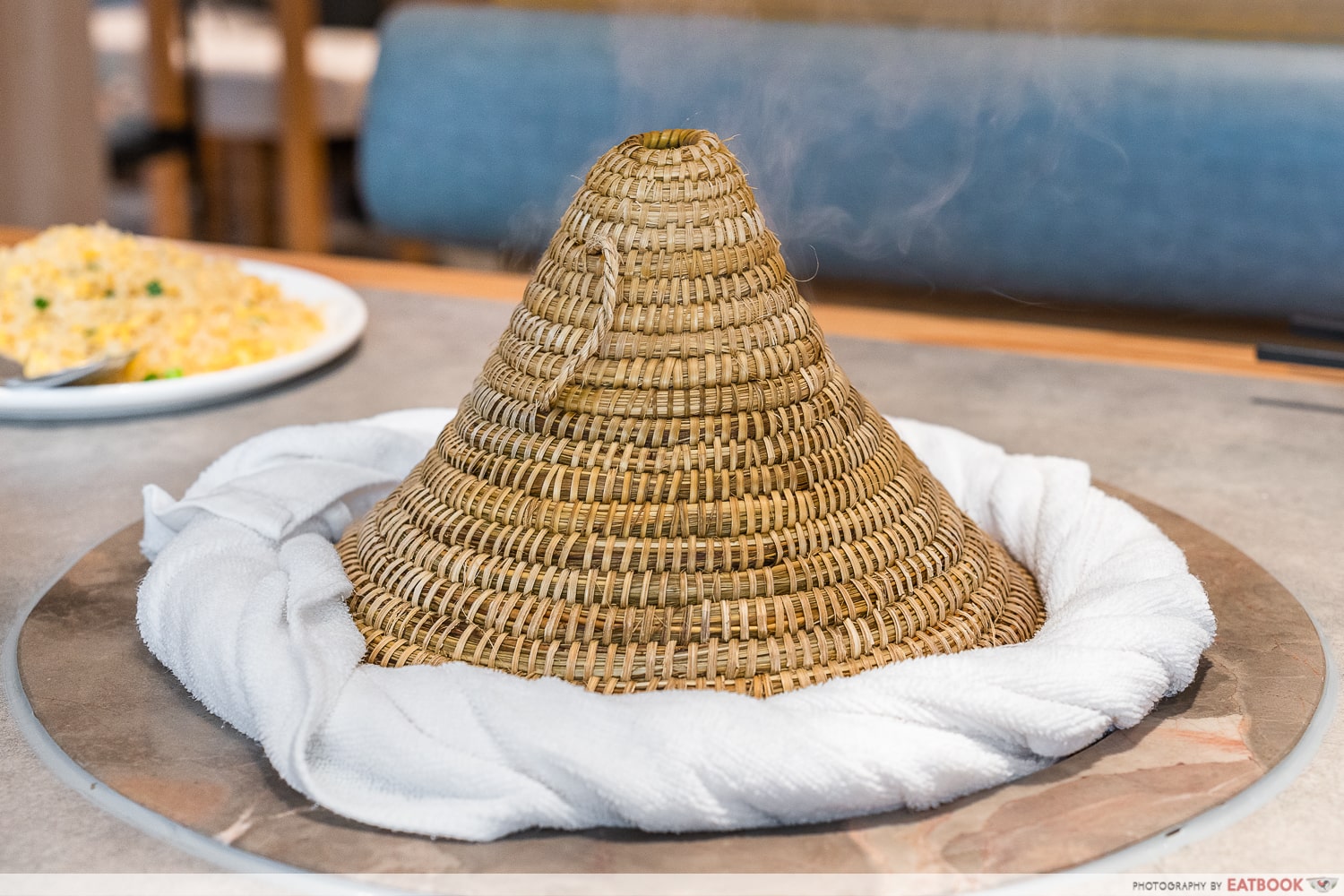 Unlike the fish versions of the soup, this chicken and pig stomach edition takes double the time, or eight minutes, to be cooked by incredibly high-pressured steam, under the straw lid you'll eventually see at every table.
YUN NANS Stonepot Fish Review: Unique Pressure-Steamed Live Fish And Collagen Hotpot In Yishun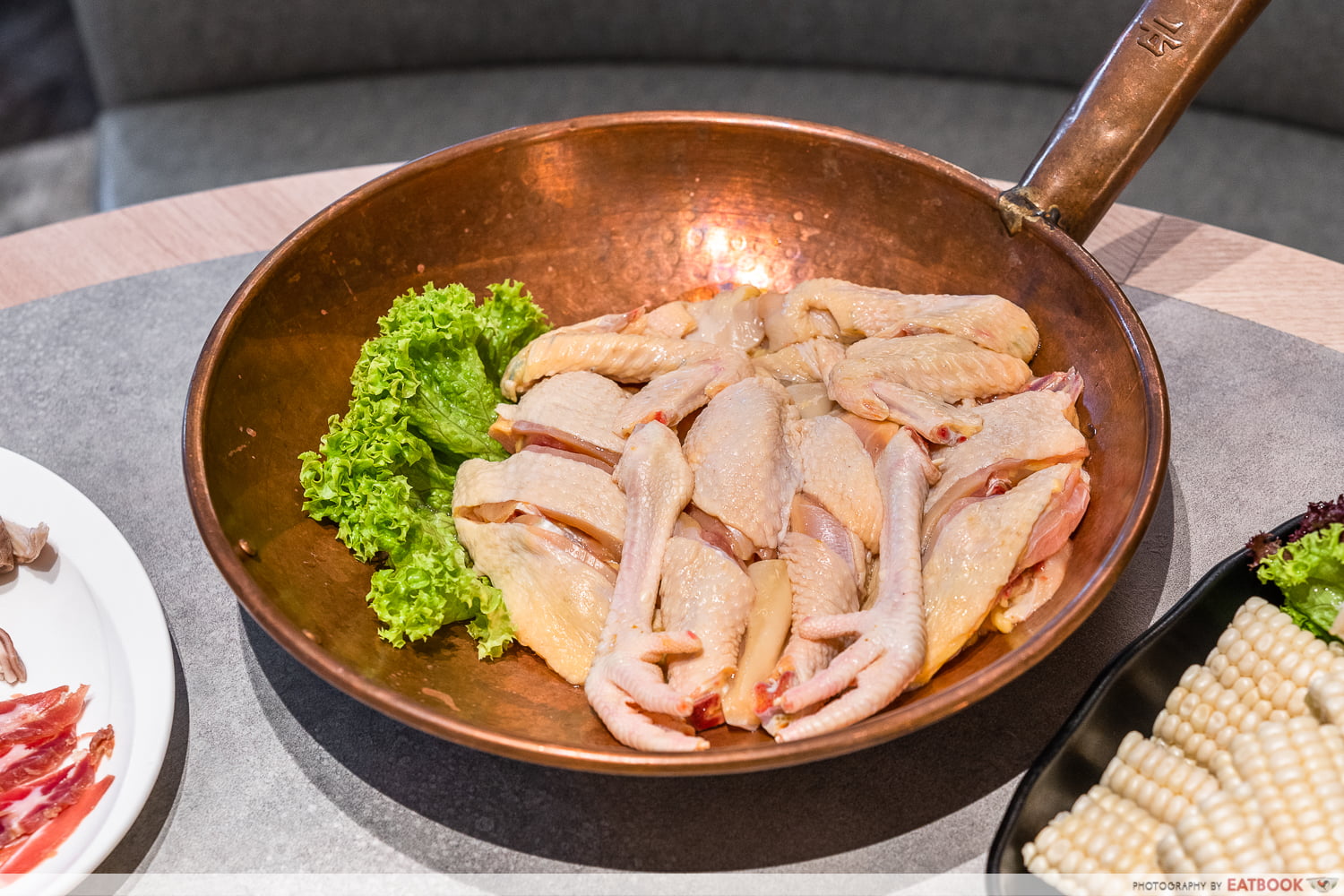 The Kabir chicken, you'll find, has a chewier, firmer texture than the regular chooks you mostly eat. Then, there's pig's stomach—as well-prepared as grandma's, my colleague happily discovered—Yunnan golden fungus, highland white corn, Chinese ham, and assorted herbs.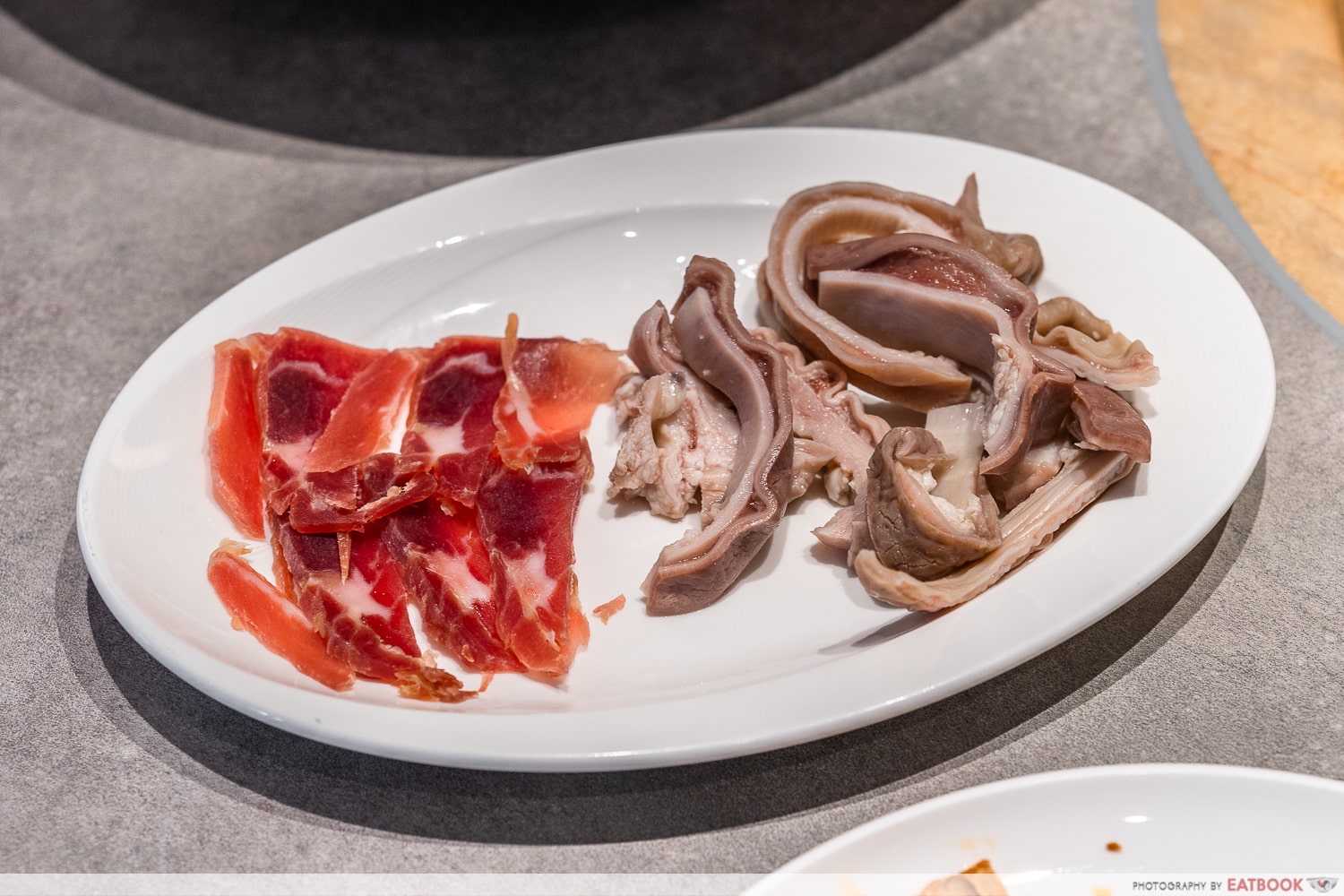 If you've had chicken and pig stomach soup elsewhere, you'll know that it's typically highly peppery. The version you'll get here at YUN NANS Stonepot Fish is more subtle with this spice, an effect achieved with Hainan white peppercorn.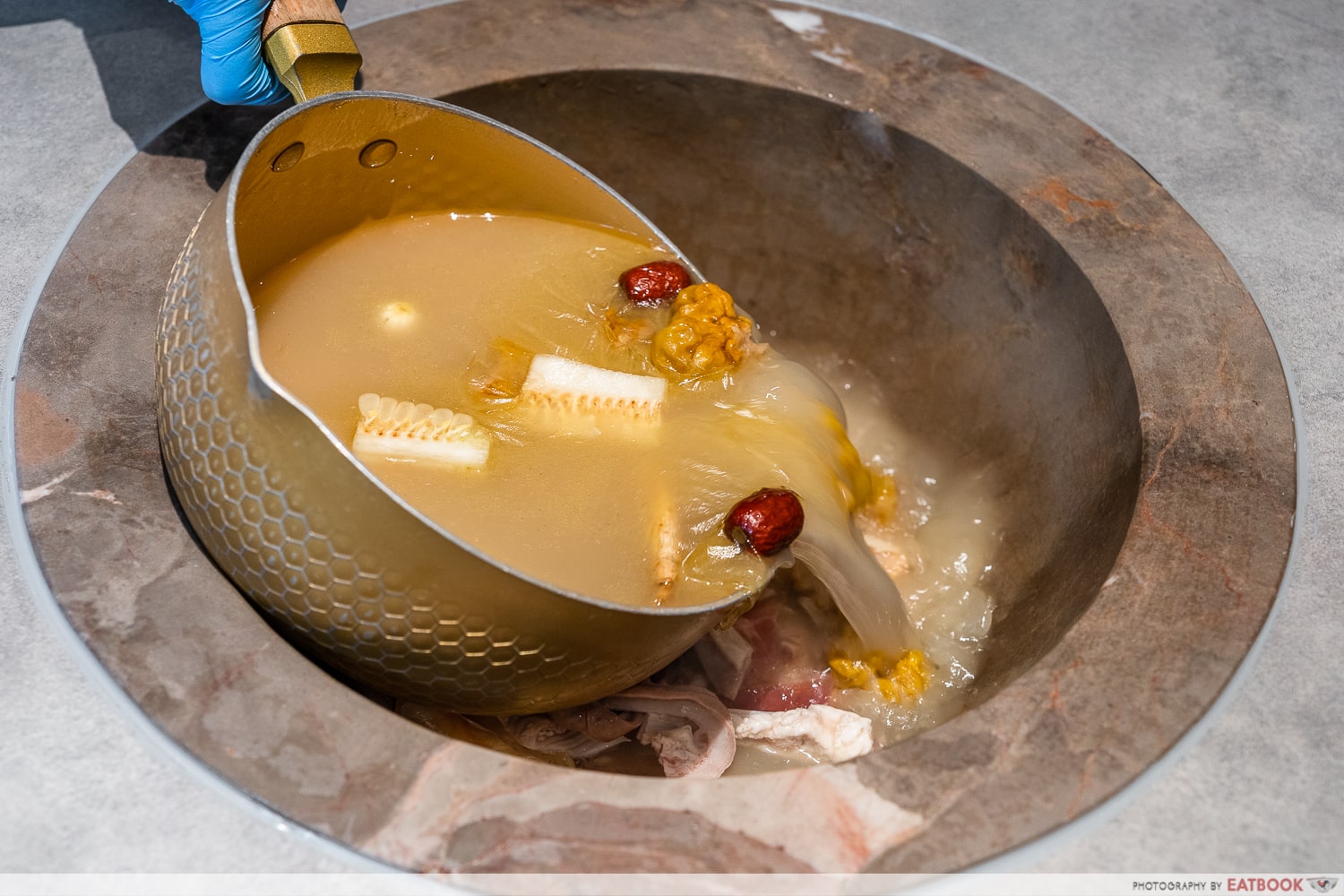 The soup base is one that's been simmered for more than six hours with Chinese ham, pork bones, old hen, chicken feet, and even duck: it's not sticky-collageny, but its creamy yellow finish tells you how rich it is.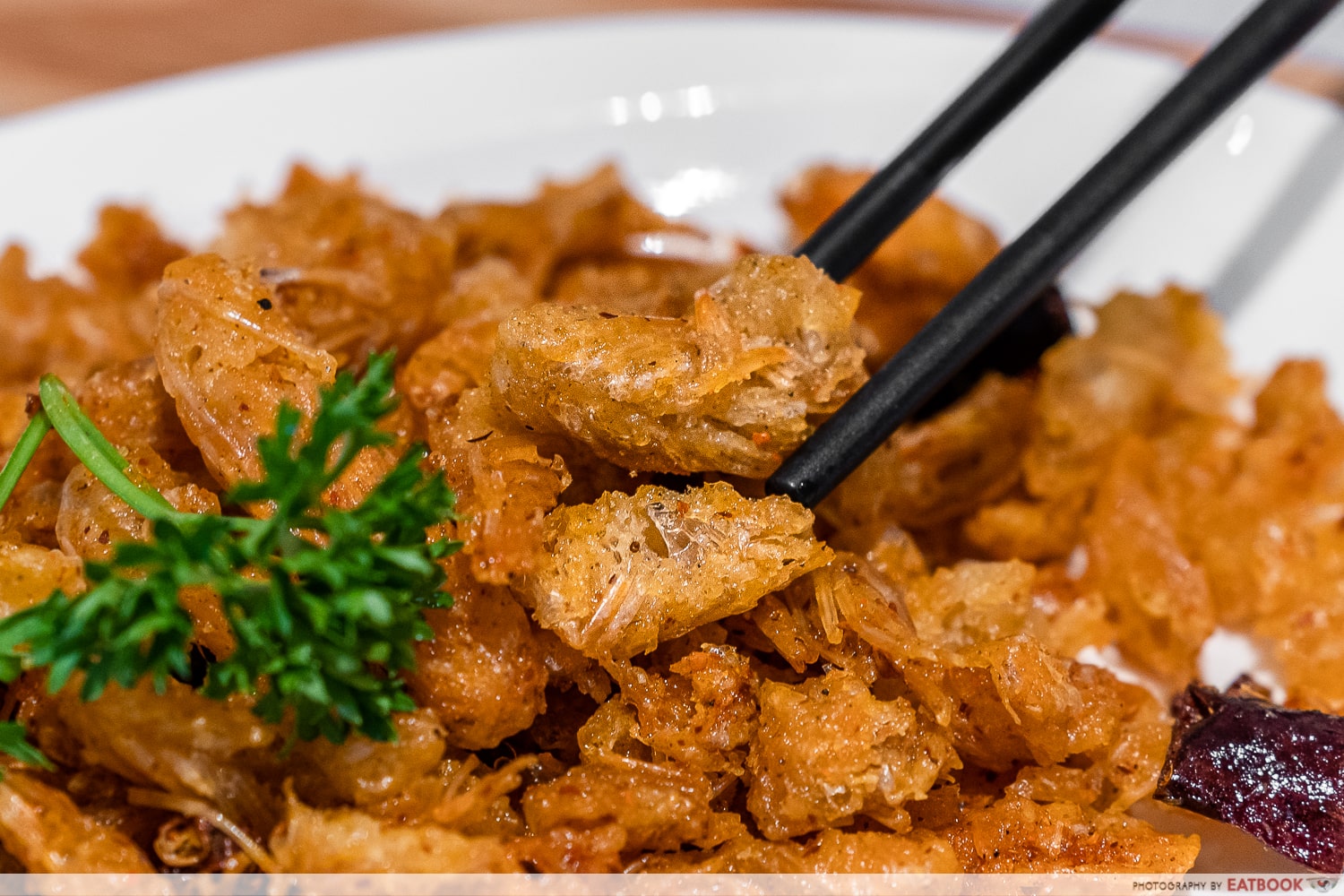 Other than the stonepot chicken soup, you'll also find a small number of brand-new dishes on the menu, including Deep-Fried Crispy Shrimp Heads ($9.90++), where the super crisp nibbles are tossed with a house-made spice mix, starring Yunnan Qiubei chilli that imparts a slight mala note.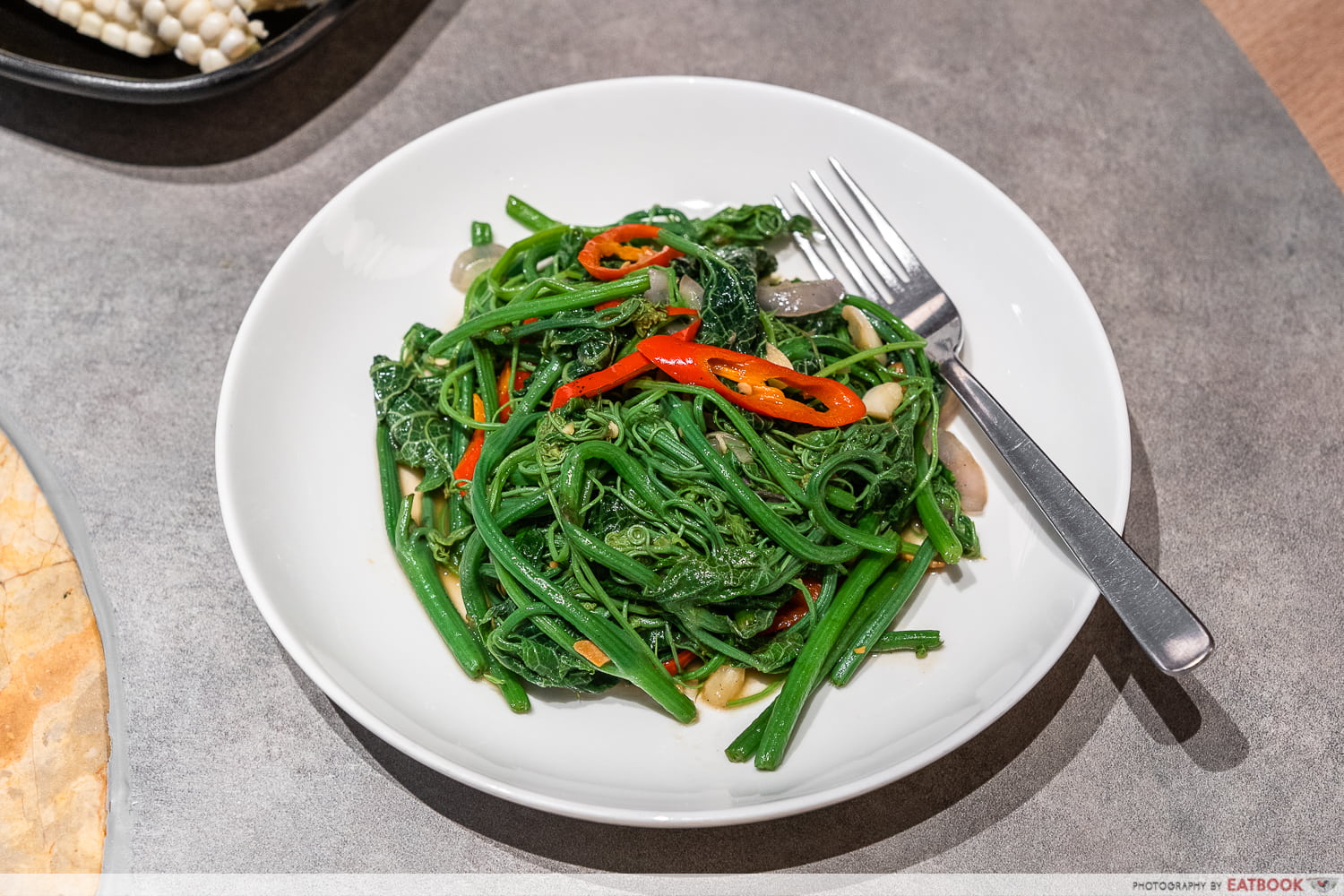 Balance out the indulgence with Stir-Fried Chayote Leaves with Soy Bean Sauce ($15.90++), starring the plant's characteristic tendrils.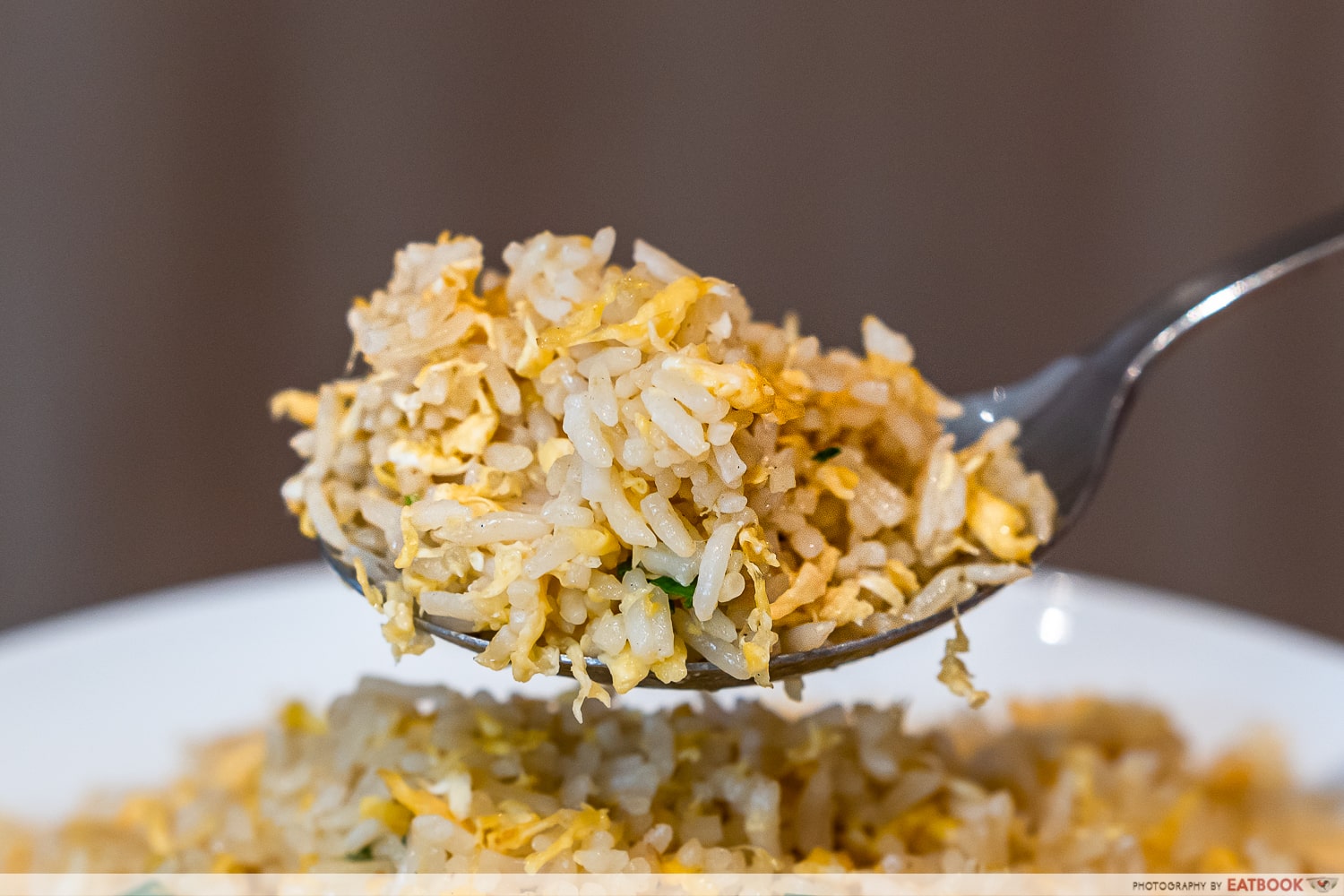 A crowdpleaser to order is the all-new YUN NANS Signature Fried Rice ($8.80++), which looks like a simple egg fried rice, but is fried with a blend of three soya sauces, put together by YUN NANS' head chef.
To celebrate the launch of this new Stonepot Chicken soup, the restaurant is offering 50% off this dish from 11 to 13 April 2023! This promotion is only valid for one order a table. The restaurant will not be taking reservations during the three days of this offer.
If you can't wait for your table here, check out other places to eat in Northpoint City. You could also check out Kenji Taco Sushi for DIY sushi tacos and $3 oysters in the mall!
Address: 930 Yishun Avenue 4, #01-103, Northpoint City, Singapore 769098
Opening hours: Daily 11:30am to 10pm
Website
YUN NANS Stonepot Fish is not a halal-certified eatery.
Northpoint City Has New Food Spots To Check Out—Famous Muslim-Owned Ayam Geprek, Jumbo Hotdogs And More
Photos taken by Tan Zi Hui.
This was a media tasting at YUN NANS Stonepot Fish.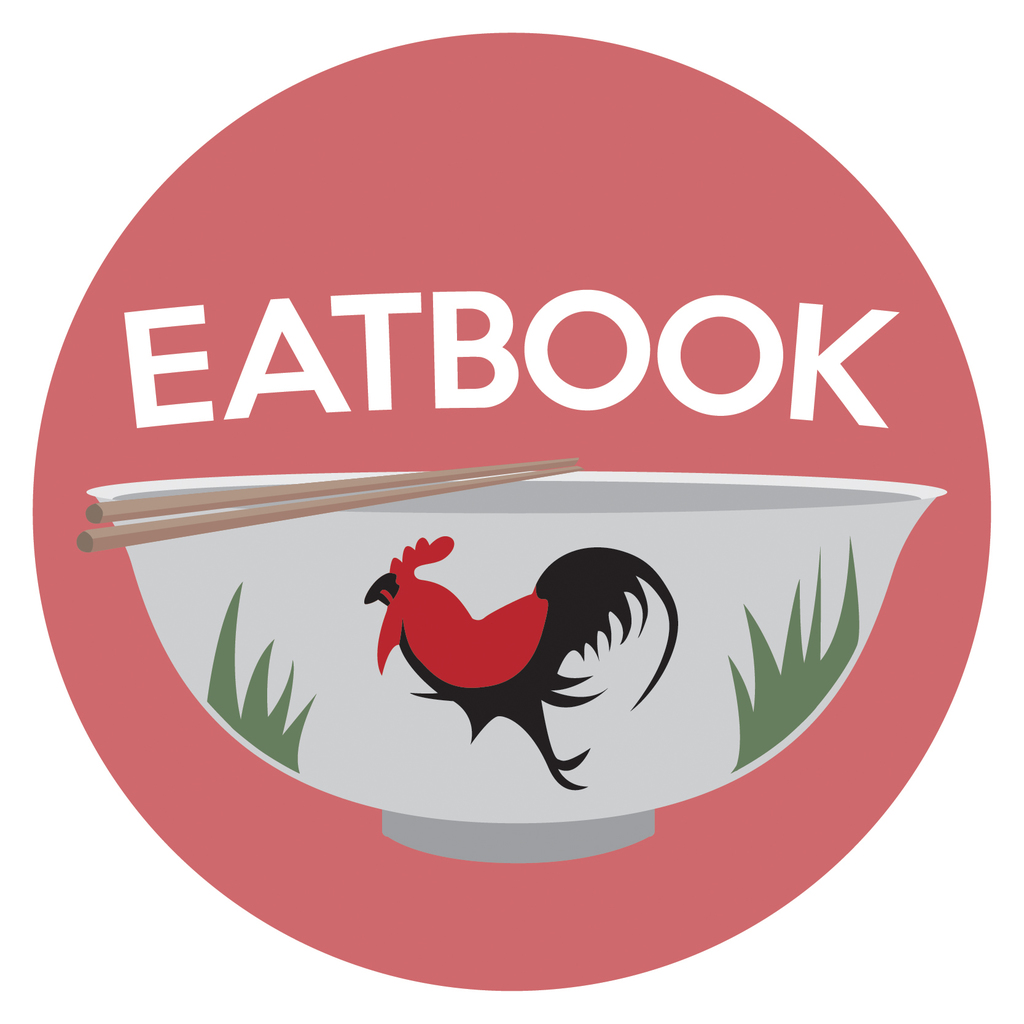 Drop us your email so you won't miss the latest news.