---
Eating out is troublesome
---
Being the "food guy" in your group of peers can be a burden sometimes. The food has to be good,  accessible, it must comfortably fit everyone, and the list just goes on. Well fear not for we have compiled some of the best options you can make on your next night out. Rest easy now, your title of "foodie king" shall be preserved.
---
1. Artichoke – for the adventurous ones
---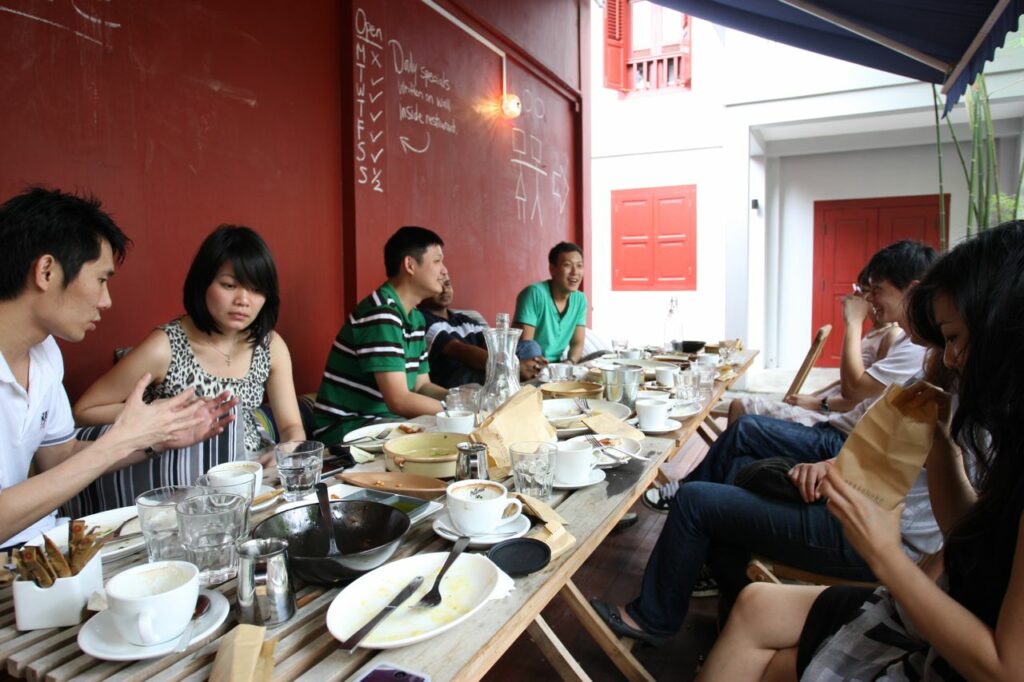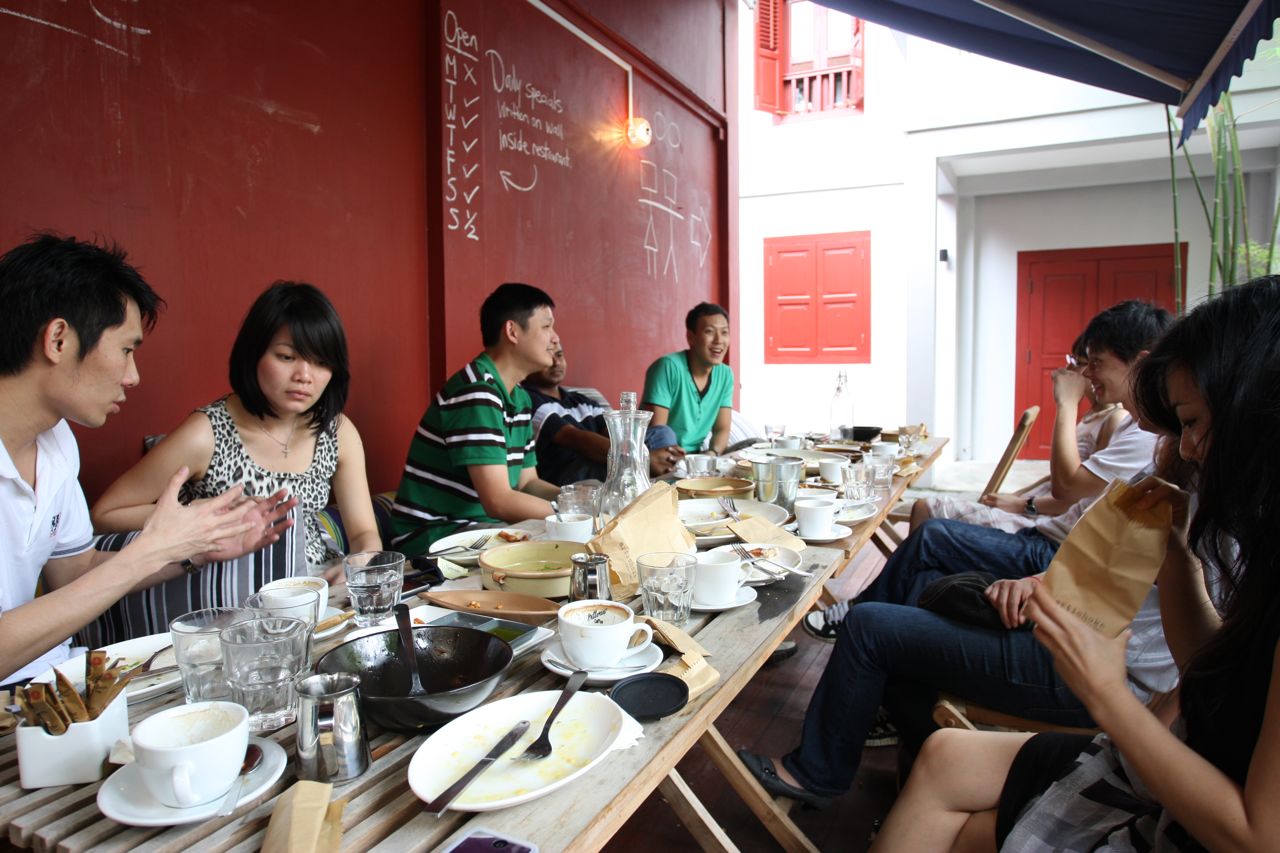 Artichoke might be classified as a Middle Eastern restaurant, but it's far from the kebab slinging, couscous filled joints you'll find anywhere else. The chefs here toss the rulebooks out the window to bring some fresh invigorating energy to the cuisine. Dishes like the Kimchi Dolma bring in asian elements to create some truly unique plates.
The restaurant is tucked snugly beside an old church so your friends who have yet to achieve their OOTD quota will love you for it. The spacious alfresco area is great for large groups too and if you need privacy, there's a large table  inside the restaurant for you as well.
Opening Hours: Tue – Fri: 18:30 – 21:30, Sat: 11:30 – 14:30 / 18:30 – 21:30, Sun: 11:30 – 14:30
Address: 161 Middle Road, Sculpture Square
---
2. Kuishinbo – for the bottomless pits
---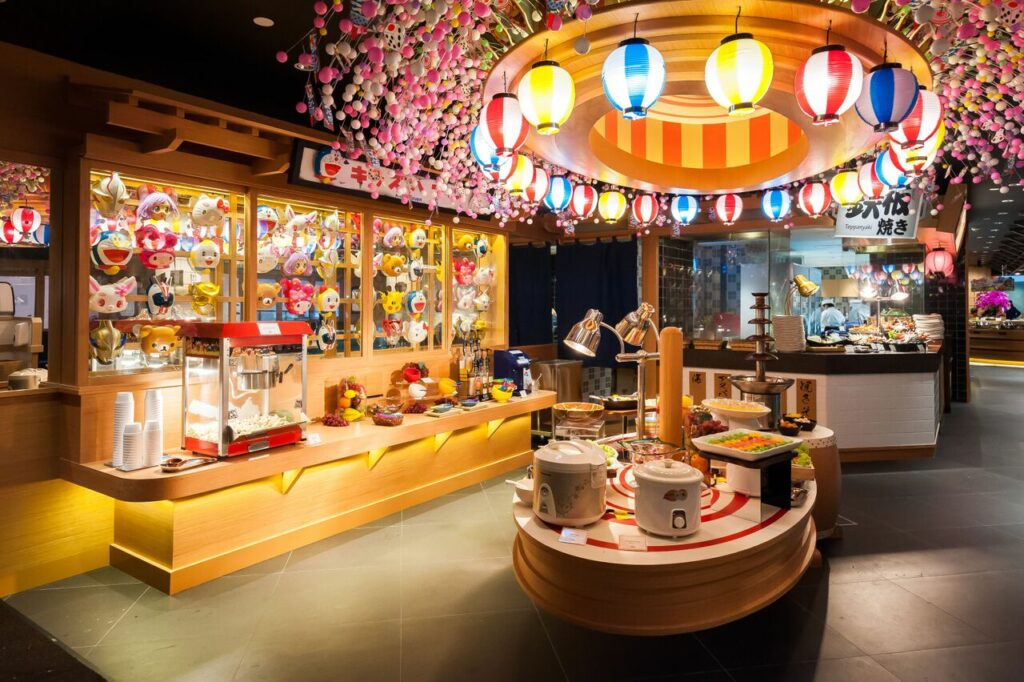 Buffets are a great way to go if you  have friends with appetites ranging from "I'm full after a single green pea" to "I'll have 10 big breakfasts for breakfast". Kuishinbo offers premium Japanese buffet. At $54.90, you'll gain access to snow crab legs, ginseng porridge and chocolate fountains.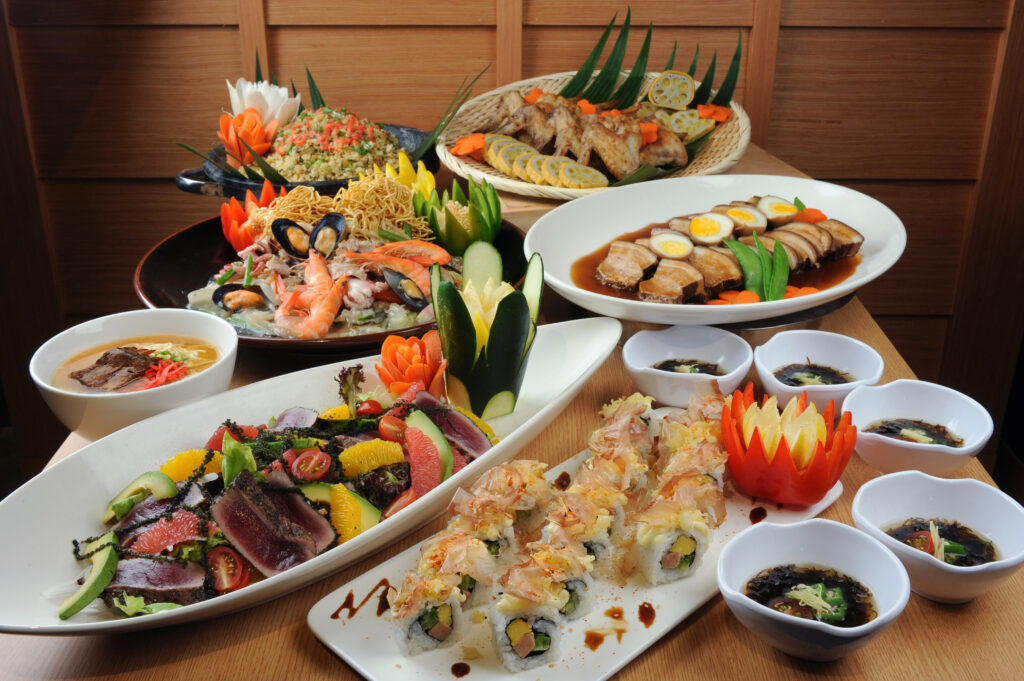 The spacious restaurant will easily fit large parties and you can even rent out the whole place for a private event It's located in Suntec City so you'll have a bevy of after dinner activities to choose from. Read our review of Kuishinbo here.
Opening Hours: Daily: 1130am – 3pm, 530pm – 10pm
Address: Suntec City, North Wing #03-334 , 3 Temasek Boulevard
---
3. The Beast – for the country souls

---
There is a bar near Bugis MRT they call The Beast,  and it's been known the ruin of many a poor boy, and god I know I'm one. The Beast serves some of the best of what America has to offer. From fried chicken and waffles to shrimp and grits, you'll have your fill of that famous Southern hospitality here.
There's a full sized restaurant on the cosy second floor that's great for groups. The bar downstairs serves as a great after dinner hangout especially with the live country band playing. The Beast is also a space for performances like poetry slams and improv shows so you should  check their calendar before going down!
Opening Hours: Mon – Wed: 5pm – 12am, Thu – Fri: 5pm – 1am,  Sat: 5pm – 12am, Sun: 10am – 5pm
Address: 17 Jln Klapa
---
4. Pizza Fabbrica – for the pizza lovers

---
Pizza Fabbrica is one of those hidden gems you don't often hear about. The pizza here is birthed from the fiery depths of their wood fire oven. The pizza crust here is a work of art with it's crispy and fragrant exterior and soft fluffy insides.
If you're thirsty, they have a range of Italian craft brews that are hard to find anywhere else in Singapore. It's also a stroll away from Haji lane so you'll have plenty of fun after dinner too.
Opening Hours: Tue – Thu: 1130am – 11pm, Fri – Sat: 1130am – 12am, Sun: 1130am – 11pm
Address: 70 Bussorah Street
---
5. Supply & Demand – for the ones who want to play it safe
---
Supply & Demand is a pretty safe bet. Their menu features some commonplace Italian crowd pleasers. There's nothing here that really stands out, bolognese and aglio olio fans will be at home here.
The restaurant itself is beautiful though and you're bound to get some pretty group shots here. You can also take a stroll along the marina bay waterfront after dinner and catch a free outdoor concert at the esplanade.
Opening Hours: Mon – Thu: 1130am – 1030pm, Fri – Sat: 1130am – 3am, Sun: 12pm – 10.30pm
Address: Esplanade, Colours By The Bay, 8 Raffles Avenue
---
6. I'M KIM BBQ – for the koreanophiles
---
This korean BBQ is on the list because of its prime location and price point. Located a stone's throw away from Dhoby Ghaut MRT, it's arguably one of the most accessible parts of Singapore.
The BBQ joint has some pretty tasty Korean side dishes in addition to a wide range of marinated meats. It's also economical at ($24.90) for a weekend dinner. Just make sure you catch your movie at Cathay before eating or your fellow cinema goers will be holding their breath throughout.
Opening Hours: Mon – Fri: 1130am – 230pm / 5pm – 11pm, Sat – Sun: 1130am – 11pm
Address: School Of The Arts #01-04, 1 Zubir Said Drive
---
7. Hai Di Lao Hotpot – for the family feels
---
Hai Di Lao is a well know establishment for lovers of steamboat. The wide selection of soups, ingredients and sauces will give even the most decisive diners second thoughts. If you've yet to make a reservation, have no fear, you'll be entertained in the line with card games.
Opening Hours:Daily 10am – 10pm
Address: 313 Orchard Road, level 4
---
8. Potato Head – for a surreal vibe

---
This restaurant will send your inner hipster into overdrive. Much of the decor is inspired by Alice in Wonderland, and it feels like you've just joined the table at the mad hatter's party. They mainly serve burgers here, don't miss out the Honkey-Tonk which is fried chicken between 2 luscious buns.
The rooftop bar area is also a great place to chill out. Aside from fancy cocktails, they also have homemade sodas which are the best I've ever had.
Opening Hours: Tue – Sun: 11am – 12am
Address: 36 Keong Saik Road
---
9. Dancing Crab – for those who don't mind getting down and dirty!
---
The southern seafood boil is a tradition that has recently made its way to our shores. It's a great, casual way to dine on some quality seafood from crabs to even oysters. The new location at Orchard Central makes it even easier to grease up your hands for a lip smacking good time.
Opening Hours: Mon – Fri: 1130am – 3pm / 6pm – 10pm Sat – Sun & PH: 1130am – 3pm / 6pm – 1030pm
Address: Orchard Central #07-15,181 Orchard Road
---
10. Lepark – for the hipsters
---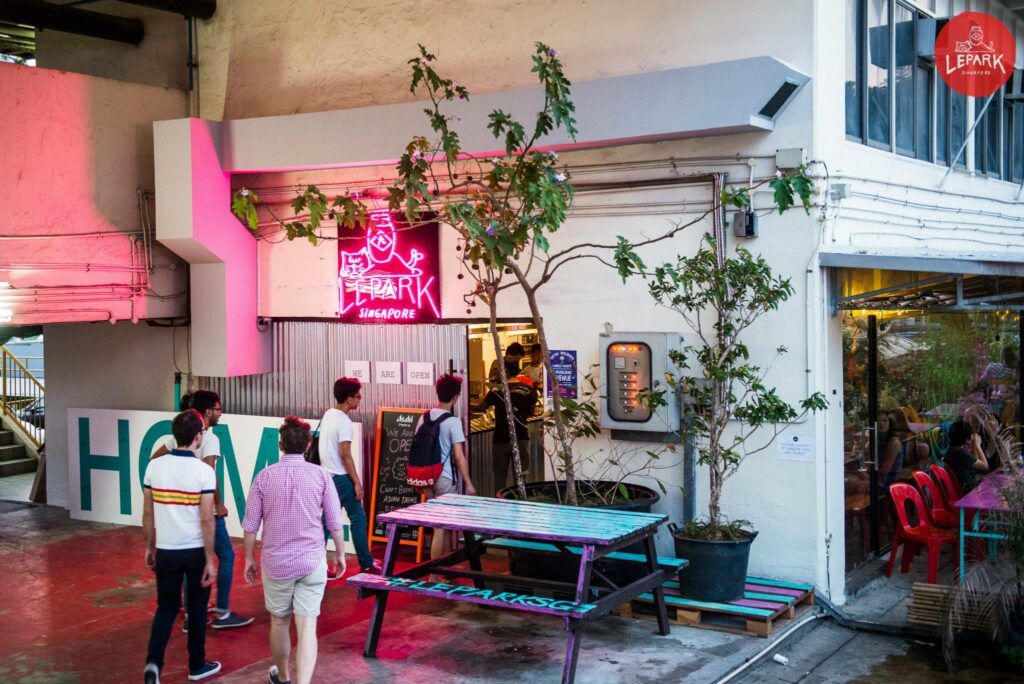 If dining in a regular environment is too mainstream for you, how about the top floor of an open-air carpark? Lepark is a tapas joint with some pretty cool creations like the Milo Soft Serve which is topped with fruit loops for a blast of crunch and flavour.
If you feel like getting jiggy you can indulge in the tunes of resident DJs and dance under the stars with a cocktail in hand.
Opening Hours: Tue – Fri: 4pm – 10pm, Sat – Sun: 11am – 11pm
Address: People's Park Complex, 1 Park Road
---
That's what friends are for
---
Now that you have the expert knowledge on where to take your friends out, starting making those calls. If you'd like to be even MORE of an expert check out our other guides here.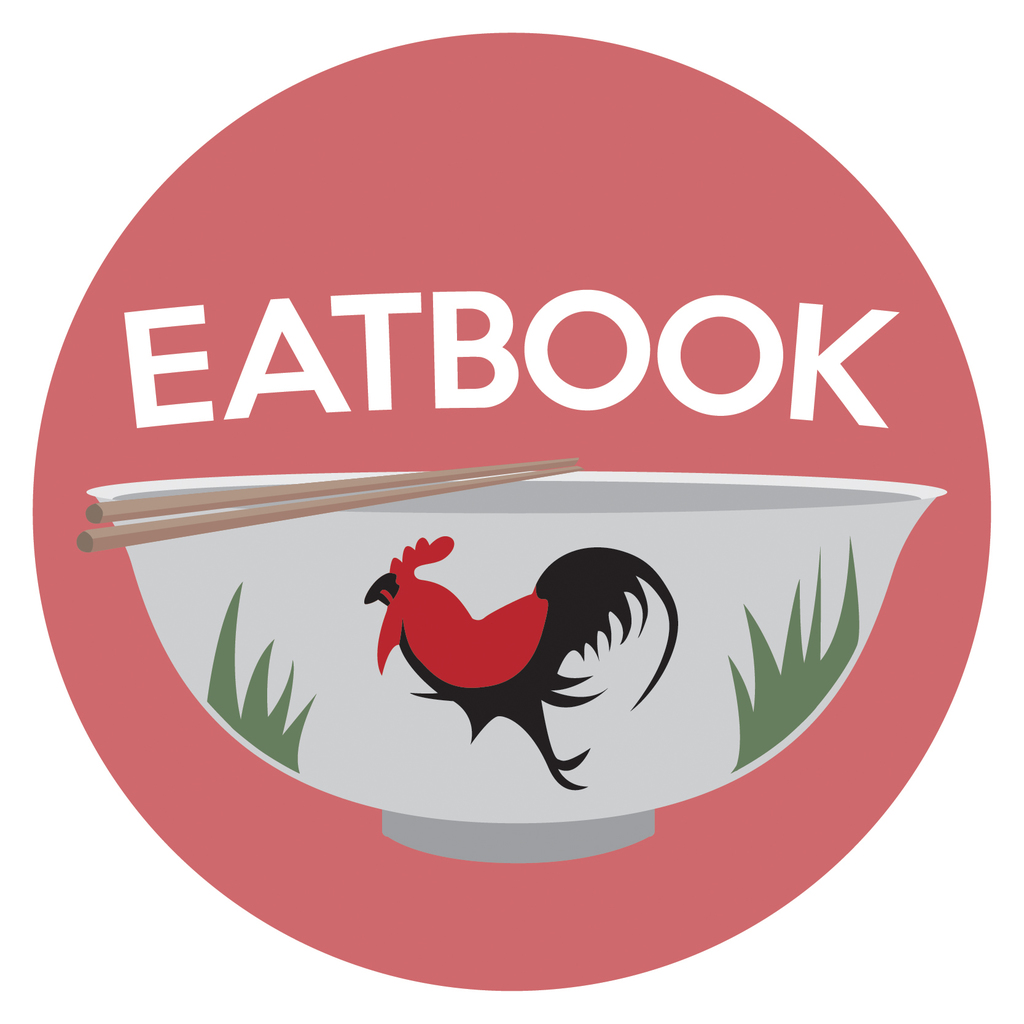 Drop us your email so you won't miss the latest news.