---
111 Somerset Food Guide
---
Located next to Somerset MRT Station, 111 Somerset AKA Tripleone Somerset is the more lowkey, less crowded mall in the Orchard Road district. Of course, that doesn't mean that the food options here are sub-par compared to the offerings at other malls. With that, here's a list of 111 Somerset food options to check out if you've run out of food options at 313@Somerset or Orchard Gateway.
19 Low-Key Orchard Food Gems To Impress Your Friends At Your Next Gathering
---
1. Pu3 Restaurant
---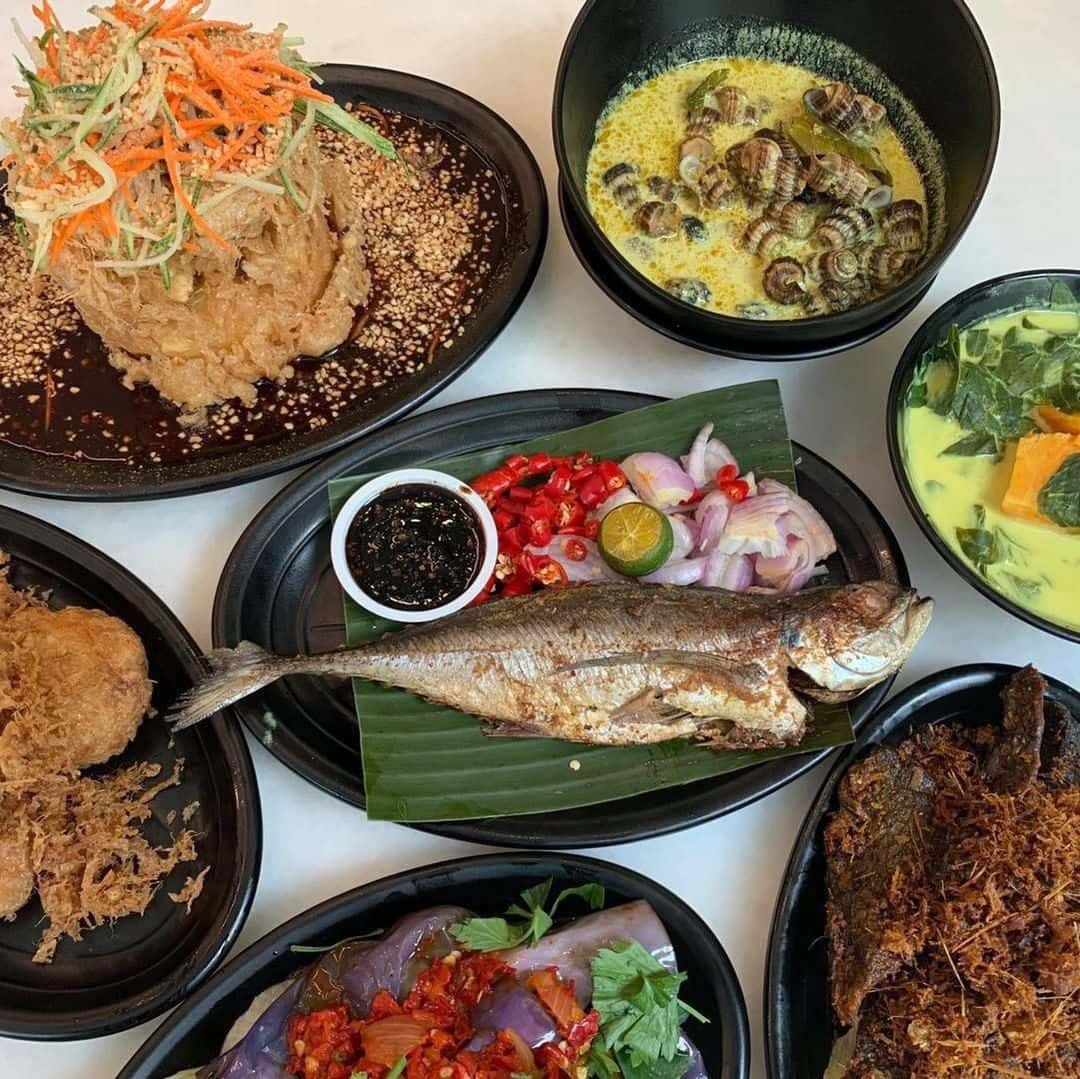 Image credit: @pu3restaurant 
For scrumptious food with a homecooked feel, head over to Pu3 Restaurant, which offers generous portions of nasi ambeng among other traditional Malay dishes. You'll feel right at home while digging into their Ambeng Solo ($9.80) with a choice of either Ayam, Daging, or Sotong. If you're coming with friends or family, opt for the Dulang Ambeng Basic ($55), which is enough to feed a family of four!
Unit: #2-20
Opening hours: Mon-Thur 11am to 8pm, Fri-Sun 11:30am to 8pm
Tel: 9272 0034
Website
Pu3 Restaurant is a halal-certified eatery
---
2. Green Ba
---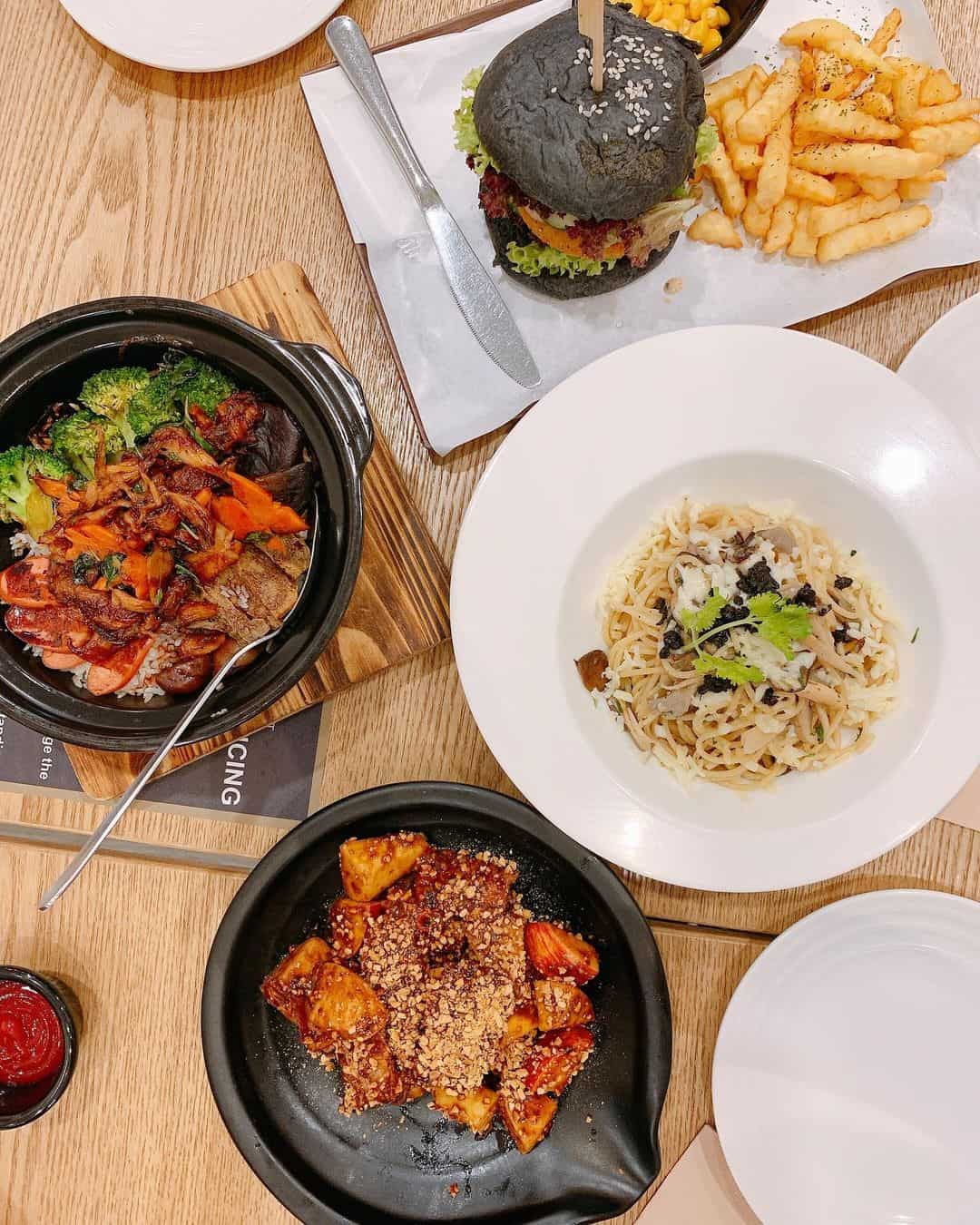 Image credit: @patricktkh
If you think plant-based food is bland, it's because you've never tried Green Ba, a vegetarian restaurant with their very own hydroponics garden. Some of their self-produced veges make it into dishes such as the Supreme Bowl ($10.90), which is served with avocado, tomatoes, lettuce, almonds, and raisins. There's also the Truffle Aglio Olio ($18.90) and Pesto ai Fungi ($12.90) if you're looking for something a lil' more filing.
Unit: #01-18
Opening hours: Mon-Fri 11am to 3pm, 5pm to 9pm, Sat-Sun 11am to 9pm
Tel: 6909 9379
Website
Green Ba is not a halal-certified eatery.
---
3. Hong Kong Egglet
---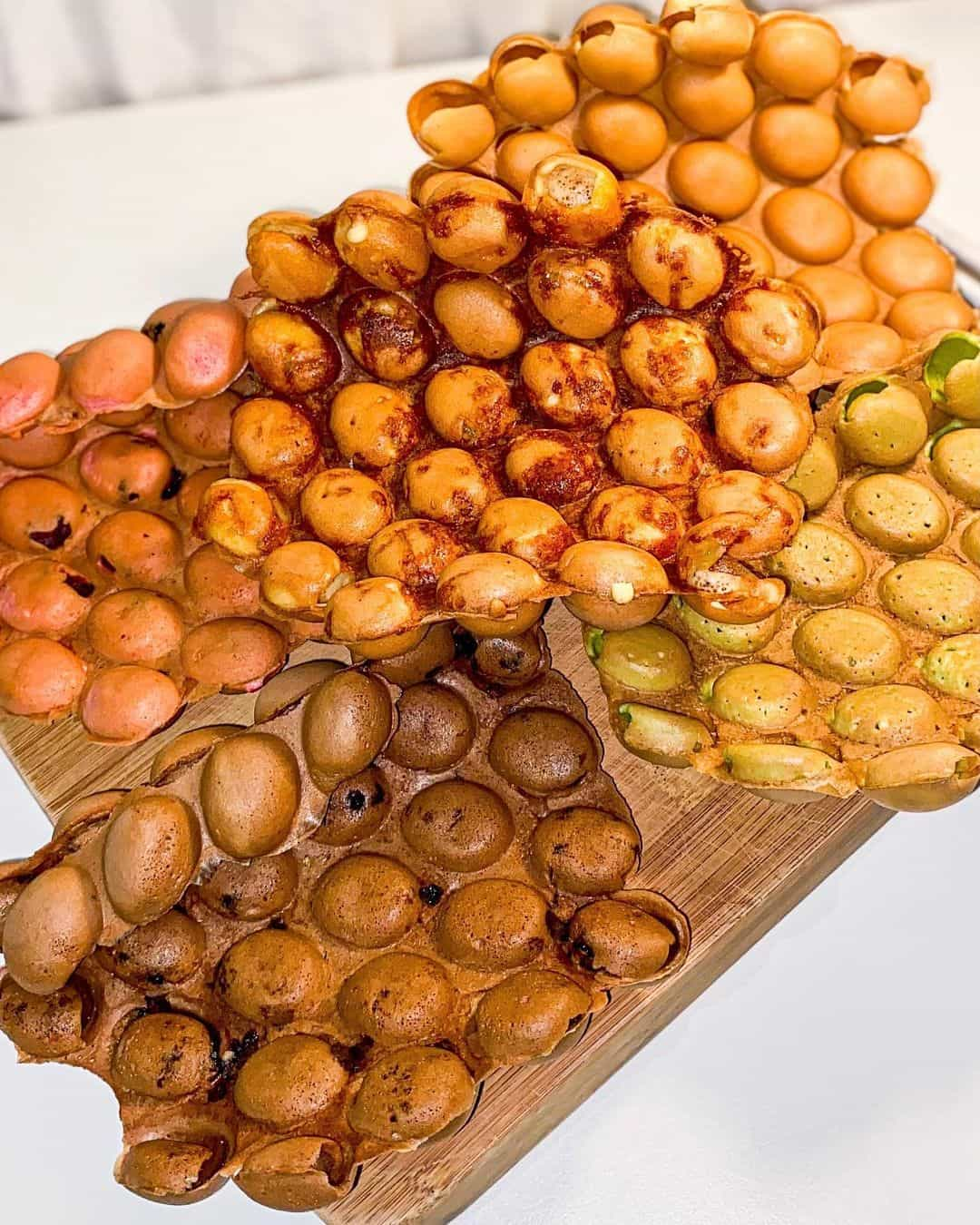 Image credit: @spwicey
If you're craving a small snack, head over to Hong Kong Egglet for these addictive egglets in seven flavours: Original, Chocolate, Cheese, Pandan, Pizza, Chicken Floss, and Strawberry. The egglets start from $2.90 for the Original, and there are Hot Dog Waffles ($1.90) as well if you'd like to try something different.
Unit: #01-48
Opening hours: Daily 10am to 8pm
Website
Hong Kong Egglet is not a halal-certified eatery.
---
4. Purple Panda
---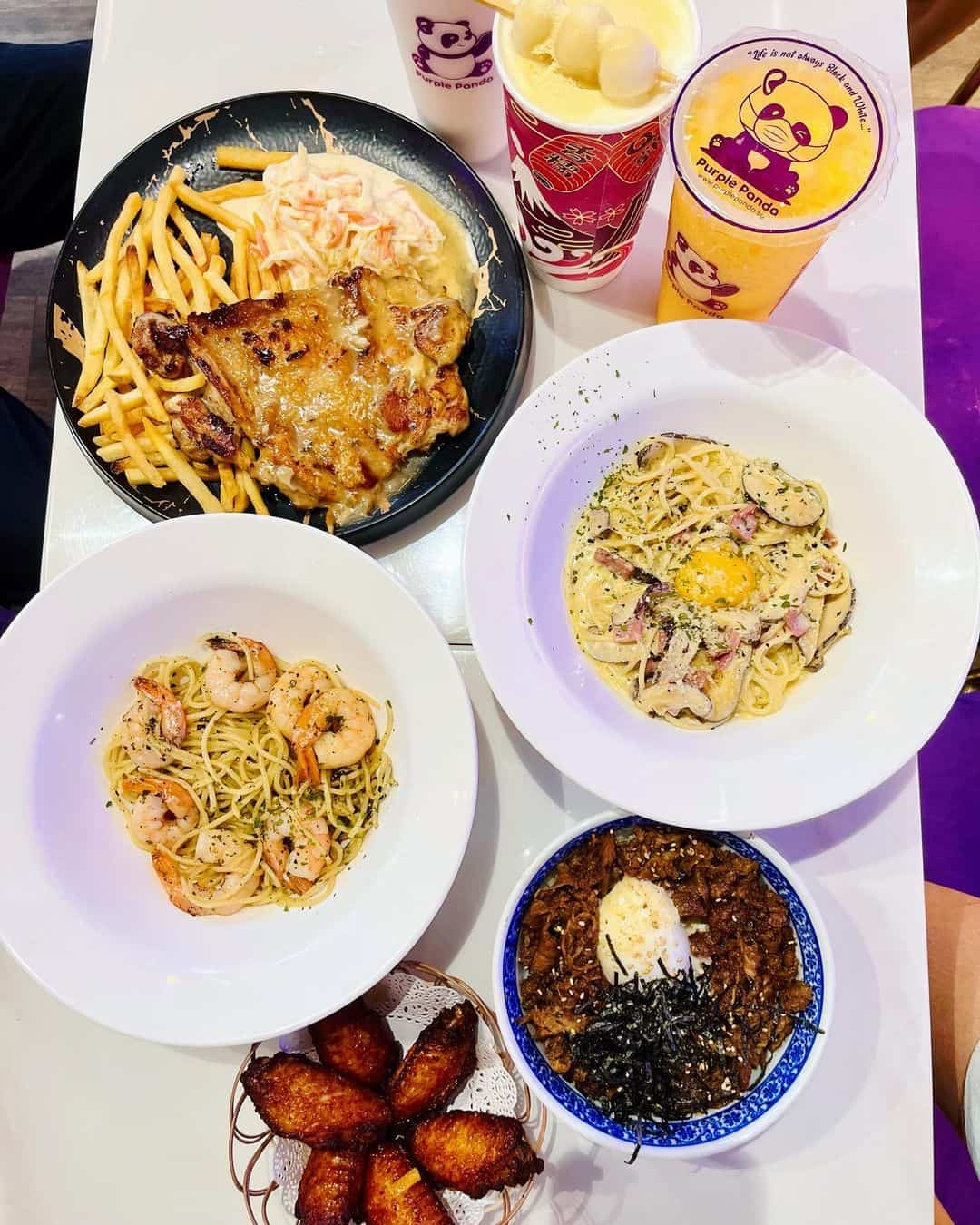 Image credit: @omnom.nivore
The eatery formerly known as Beans Party has now rebranded to Purple Panda, serving comfort food from beef donburi bowls to salmon steak and even bubble tea. Alternatively, you can customise your own dessert bowls, starting from $3 for the Signature Soya Bowl, and add toppings such as Mini Taro Balls and Chizu Cheese Foam (from $0.60 to $1.90).
Unit: #01-K3/K4
Opening hours: Daily 11am to 9pm
Tel: 9028 7951
Website
Purple Panda is not a halal-certified eatery.
---
5. Oishi Boru
---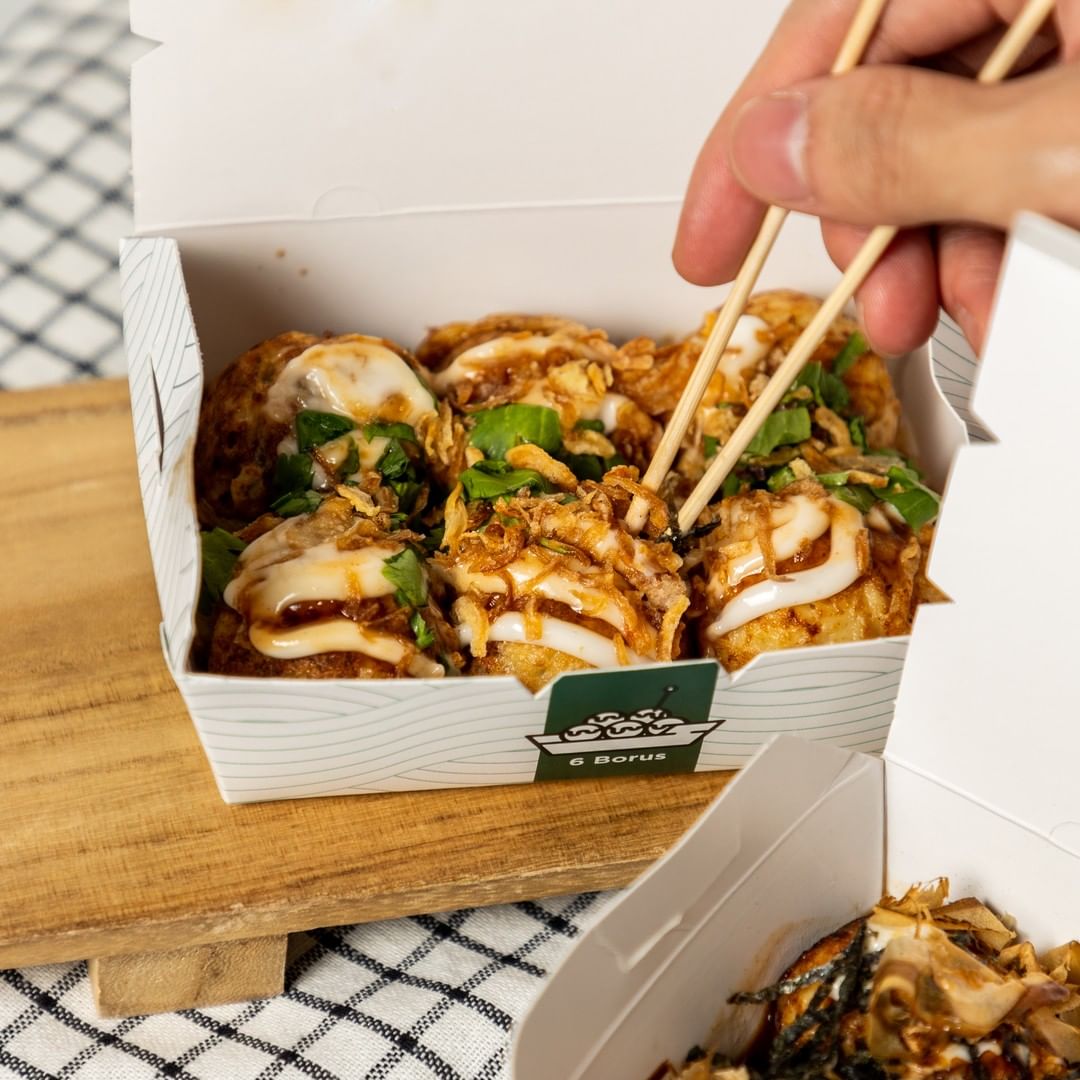 Image credit: @111somersetsg
Oishi Boru is the go-to place for halal Japanese fare—they've even won the Best Takoyaki title in the 2020 Halal Awards! Their takoyaki comes in different sets, including the Personal Borus at $6.90 for six pieces. There's also their IG-famous Sushi Bakes—deconstructed sushi baked into a casserole. A Personal Tray of sushi bakes is priced at $11.50 and comes in three flavours: California, Salmon Teriyaki, and Garlic Butter Prawns.
Unit: #01-K8
Opening hours: Daily 11am to 8pm
Tel: 9722 2536
Website
Oishi Boru is a halal-certified eatery.
---
6. GLAZE
---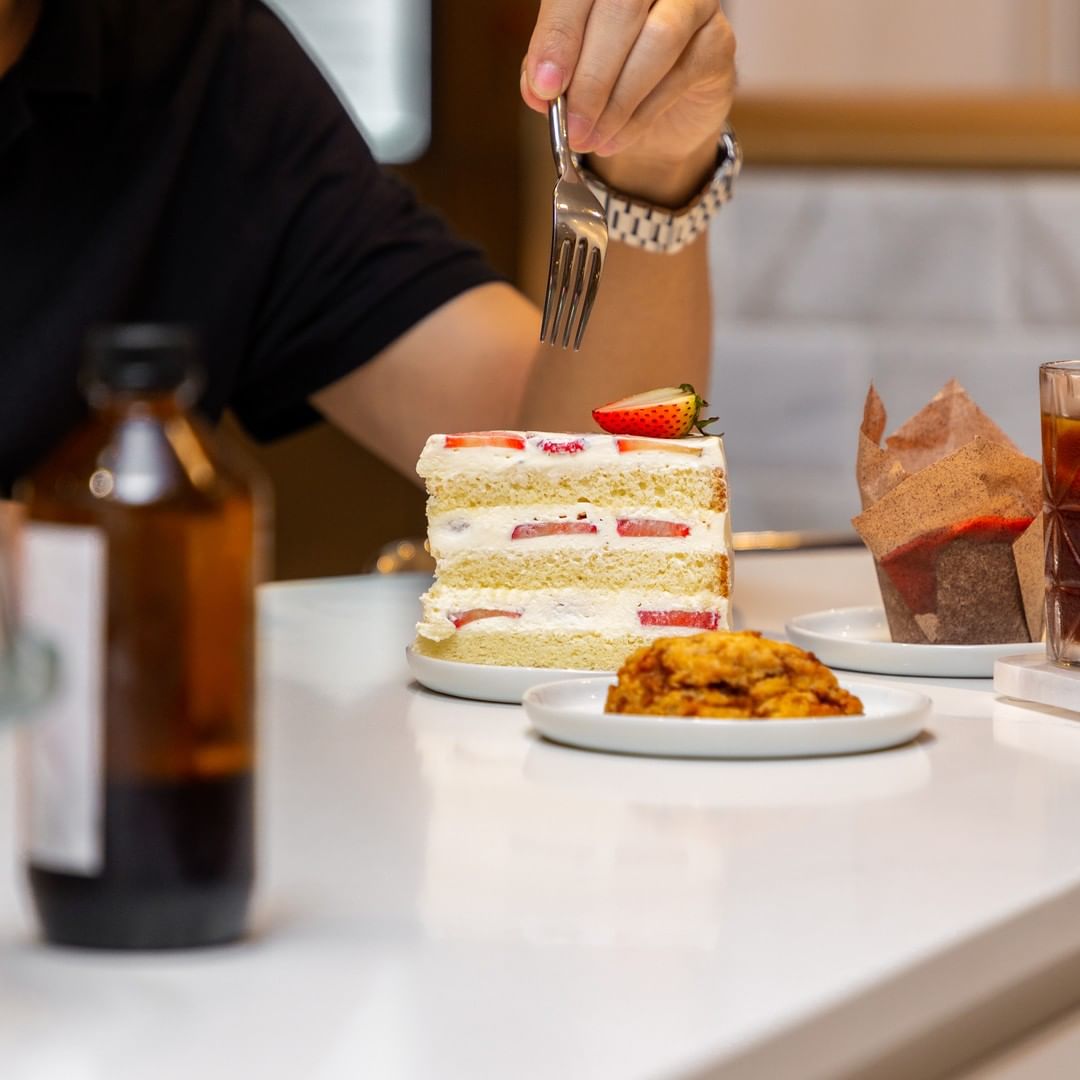 Image credit: @111somersetsg
Grab some sweet treats from GLAZE, a dessert cafe known for their fluffy and milky strawberry shortcake—the Jardin ($10 per slice). Since the petite cafe is usually packed, you can opt to take away their bite-sized desserts instead, such as the Chai Latte Balls ($2.70) made with oats, masala spice blend, dates, and white chocolate, or the Gluten-free Protein Berry Muffin ($6) for a healthier snack.
Unit: #01-K1
Opening hours: Mon-Thur 8am to 5pm, Fri-Sat 8am to 6pm
Tel: 8823 2477
Website
GLAZE is not a halal-certified eatery.
---
7. Hearty Singapore
---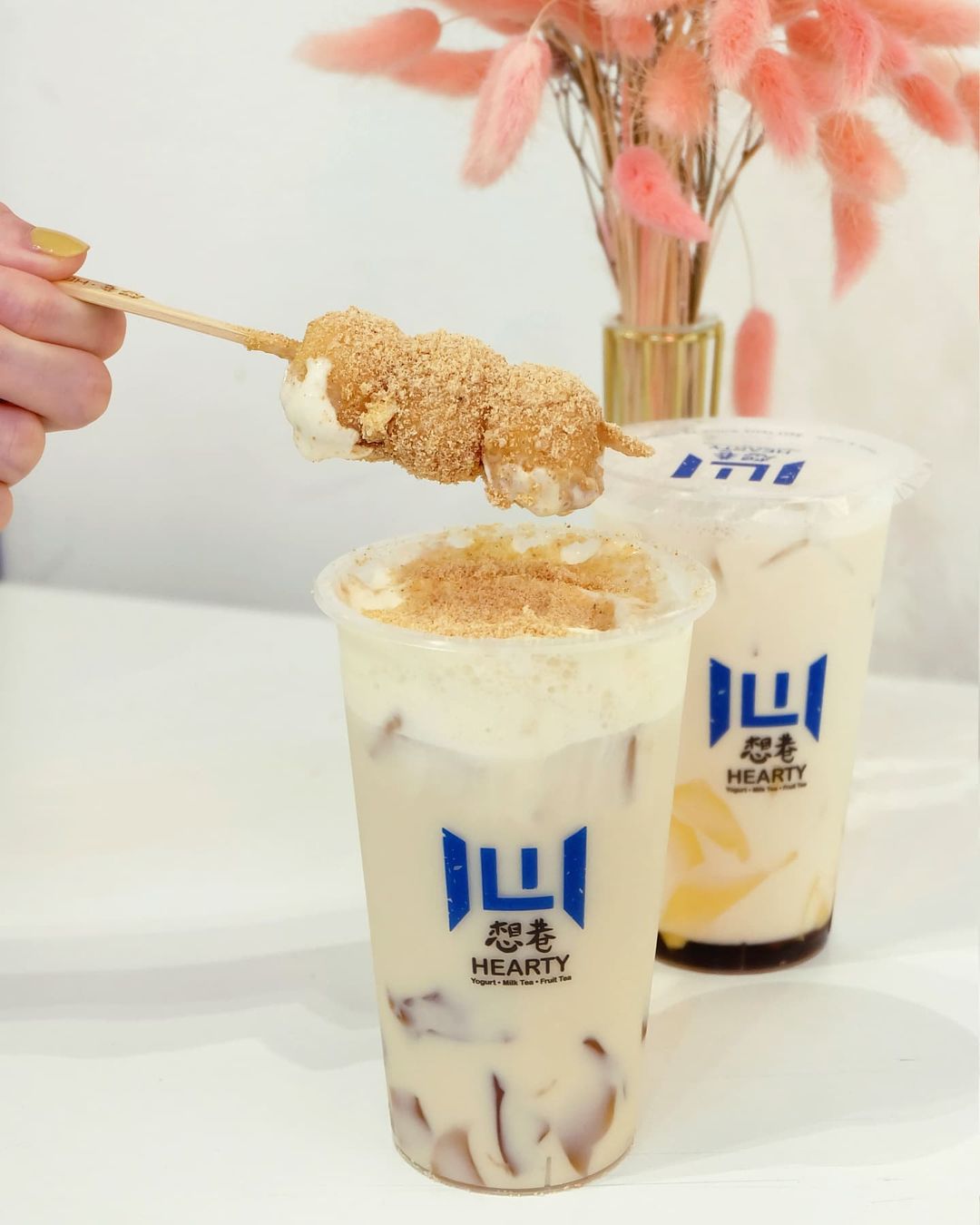 Image credit: @vanessa_kou
Indulge in milk tea with a twist at Hearty Singapore, where all their organic soy milk teas are topped with a chewy mochi stick. Their best-selling item is the Jasmine Soy Milk Tea ($5.90), which is well-loved by customers for its creamy soy foam and peanut powder. Besides soy milk teas, they also have Taiwan-style milk teas, fruit teas, and yoghurt-based drinks.
Unit: #01-35
Opening hours: Sun-Thur 11am to 8:30pm, Fri-Sat 11am to 9:30pm
Tel: 8338 2224
Website
Hearty Singapore is not a halal-certified eatery.
---
8. So Good Char Chan Tang
---

Image credit: @sogoodcctsg
Head over to So Good Char Chan Tang for some no-frills Hong Kong dishes such as the Roasted Duck Rice ($7) and Soya Sauce Chicken Rice ($7). Fans of beef can try their famous Fried Hor Fun with Beef ($9.80), though you should note that there are only 30 portions of it every day that sell out almost immediately!
Unit: #01-16
Opening hours: Daily 8am to 9pm
Tel: 6493 0338
Website
So Good Char Chan Tang is not a halal-certified eatery.
---
Where To Eat In Somerset
---
If you find yourself in Somerset, this list will introduce you to some of the best eateries to check out at 111 Somerset.
For low-key Orchard food gems to check out, have a look at our 19 Orchard food guide. Those who are looking for decent food options in City Square Mall can read our City Square food guide.
19 Low-Key Orchard Food Gems To Impress Your Friends At Your Next Gathering
Cover image adapted from @patricktkh, @vanessa_kou, @pu3restaurant, and @111somersetsg