543 Laksa in Bukit Panjang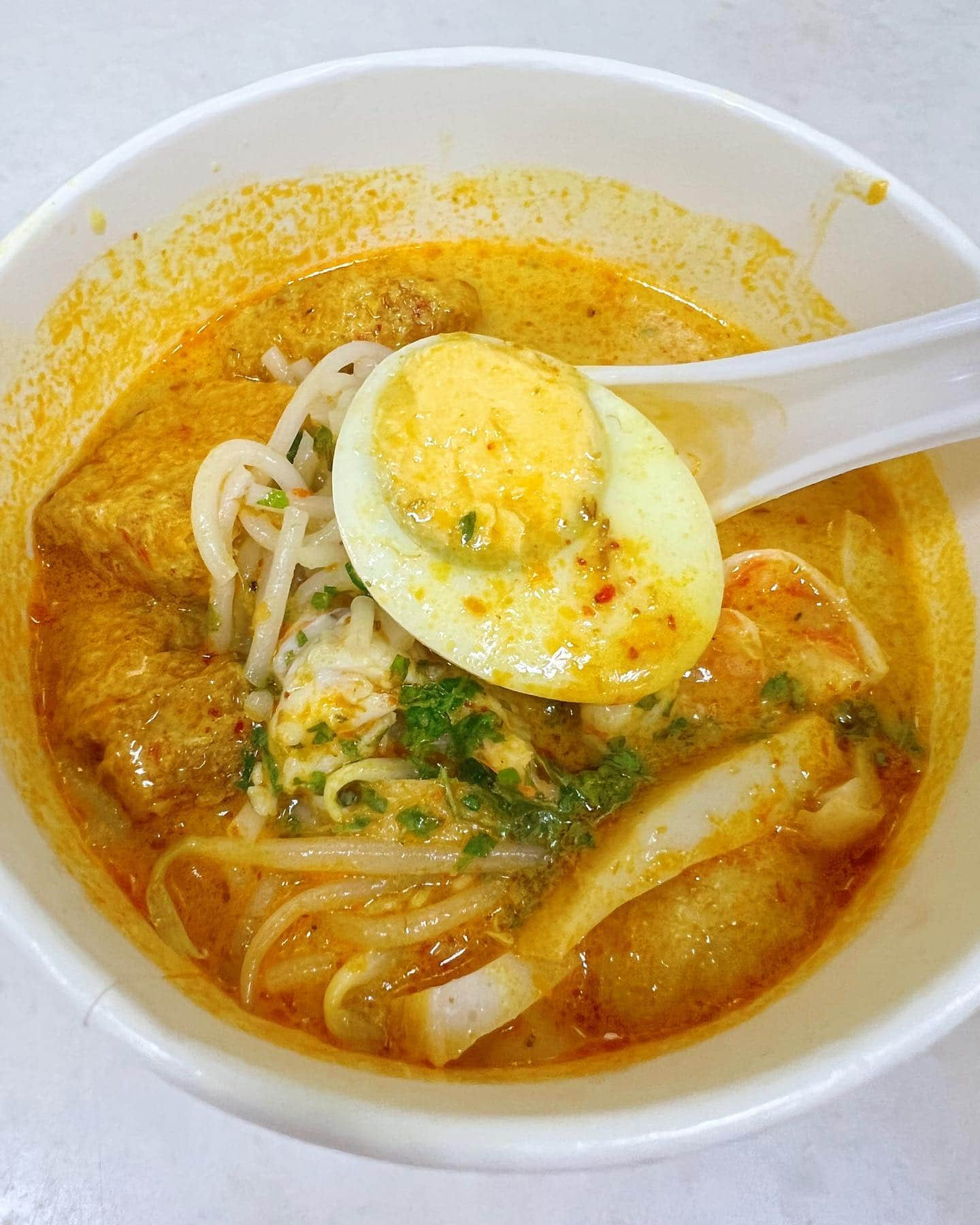 Image credit: @tiramisoooo
If you're dining at Xiang Kao Cafe in Senja-Cashew Community Club for the first time, it might come as a surprise to see a G-Dragon lookalike taking the helm of a laksa stall. No, the K-Pop star has not changed nationalities and professions. Rather, 543 Laksa is the brainchild of 29 year-old Thian Le Yong. 
Le Yong sells laksa, and laksa only, out of his tiny allotted corner at the community centre coffeeshop. Cooking over a naked flame is forbidden here, so all of the ingredients such as the rempah base and prawn head stock are painstakingly prepared at home in the morning before they're brought over to the stall to reheat before service.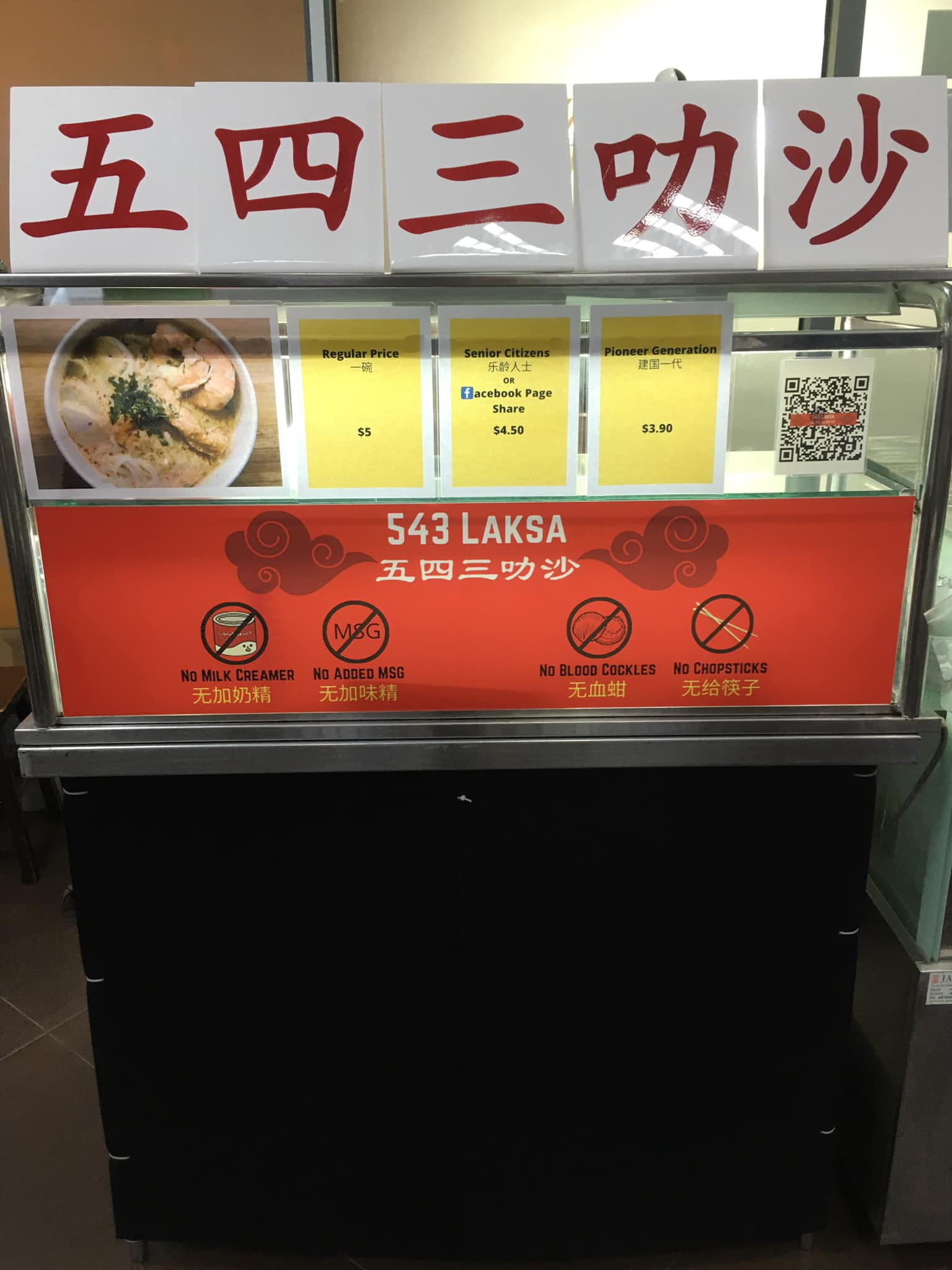 Image credit: 543 Laksa's Facebook page
Though there's only one size and no other variations for the Laksa, there are however three pricing tiers: $$3.90, $4.50, and $5. The regular price for the bowl of laksa is $5, while the $4.50 and $3.90 prices are for senior citizens and the Pioneer Generation respectively. Diners who share about their experiences at 543 Laksa on Facebook will also get to enjoy the discounted price of $4.50.
https://eatbook.sg/depot-road-zhen-shan-mei-claypot-laksa/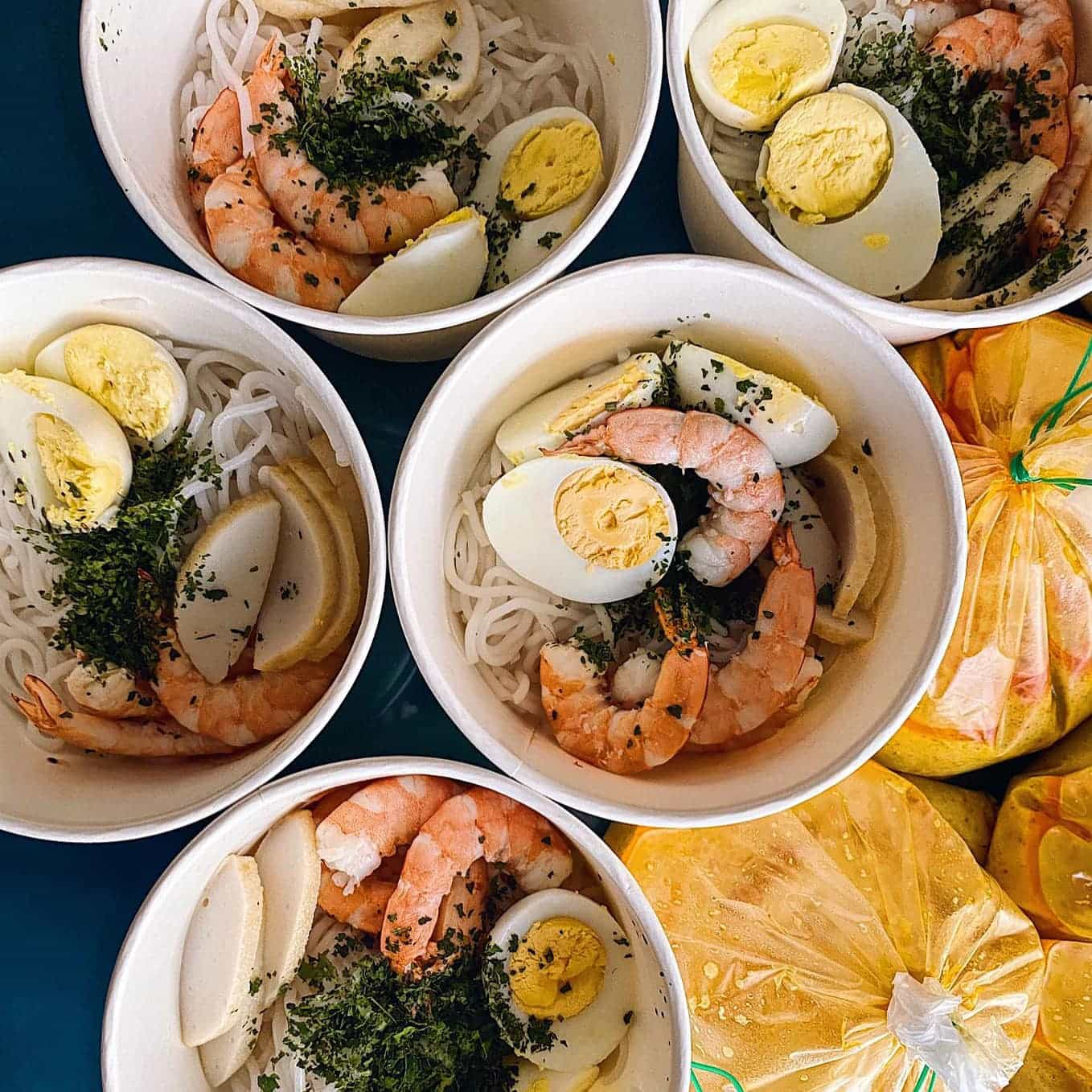 Image credit: 543 Laksa's Facebook page
543 Laksa's laksa comes with large prawns, a few pieces of tau pok, hard-boiled egg, and slices of fish cake. However, if you're looking for cockles or sambal chilli, you're not going to find them here. The absence of the former is due to a strict "no raw proteins" restriction imposed on the stall, while the lack of chilli stems from Le Yong's resolution for customers to enjoy the gravy as is.
The young hawker takes immense pride in 543 Laksa's gravy, which is made with only coconut milk and without other dairy creamers. The umami notes of the gravy are also a result of his prawn head stock, and not MSG, which many stalls rely on.
Visit the stall early as 543 Laksa is known to be sold out within two hours of opening. As a rough estimate, only 50-70 bowls of laksa are available daily, so it's really a case of the early bird catching the worm here. 
While you're in Bukit Panjang, visit The Hainan Story Bakery at Hillion Mall for midday snacks such as their Orh Nee Swiss Roll and Hainanese Curry Polo Bun. Also located in the same mall is Beef Bro's first dine-in eatery!
Address: 101 Bukit Panjang Road, Xiang Kao Cafe, Senja-Cashew Community Club, Singapore 679910
Opening hours: Wed-Mon 8:30am to sold out
Website
543 Laksa is not a halal-certified eatery.
Beef Bro Is Now Open At Hillion Mall, The Flame-Grilled Beef Cube Stall's First Dine-In Concept
Featured image adapted from 543 Laksa's Facebook page.