Get sum dim sum
---
Growing up in a Cantonese family has placed Dim Sum in a very special place in my heart. I'd say it's about an inch to the side of my undying love for anything Star Wars related. So when we got the invite to sample Hai Tien Lo's latest dim sum buffet lunch menu, I just had to make some time to indulge. Long story short, they didn't disappoint.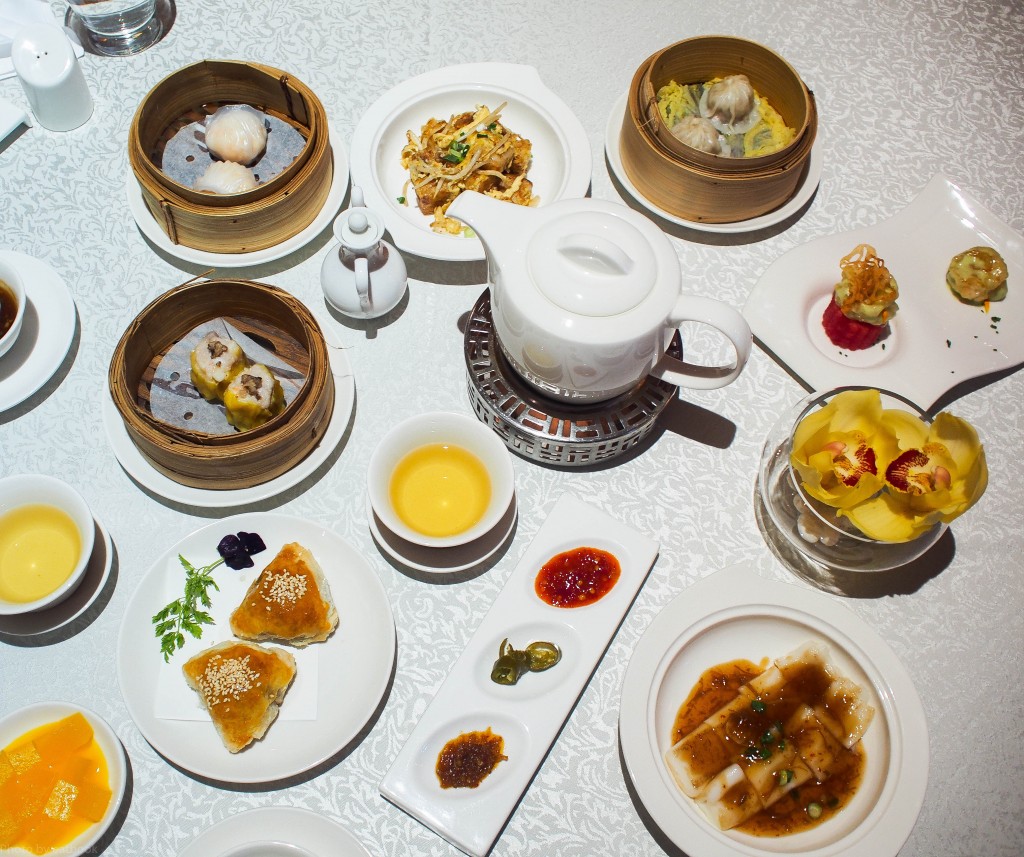 At $56 you can sink your teeth into a wide array of dim sum, a choice of soup, select 3 dishes from their signature menu and even cap it off with dessert. It's pretty pricey standing next to some of the other dim sum buffets in town, but Hai Tien Lo manages to set itself apart from the rest with quality product and some unique takes. Here are 6 dishes you'll want to stuff your face with:
---
1. Char Siew Sou 
---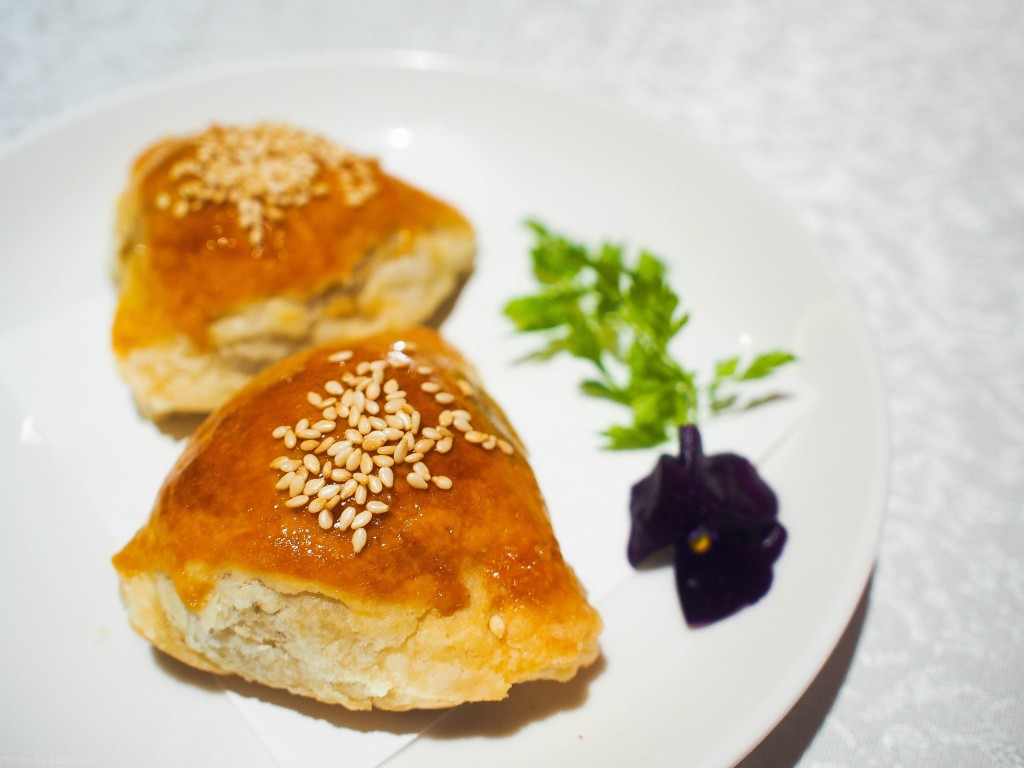 By far one of the better Char Siew Sou's I've had in my 24 years of being Cantonese. The meat filling was sweet and succulent without being too overbearing. The pastry was flaky and wasn't too pasty which is a major turn off. I would have ordered more of this if I wasn't trying to pace myself.
---
2. Deep-Fried Prawns tossed in Wasabi Mayonnaise 
---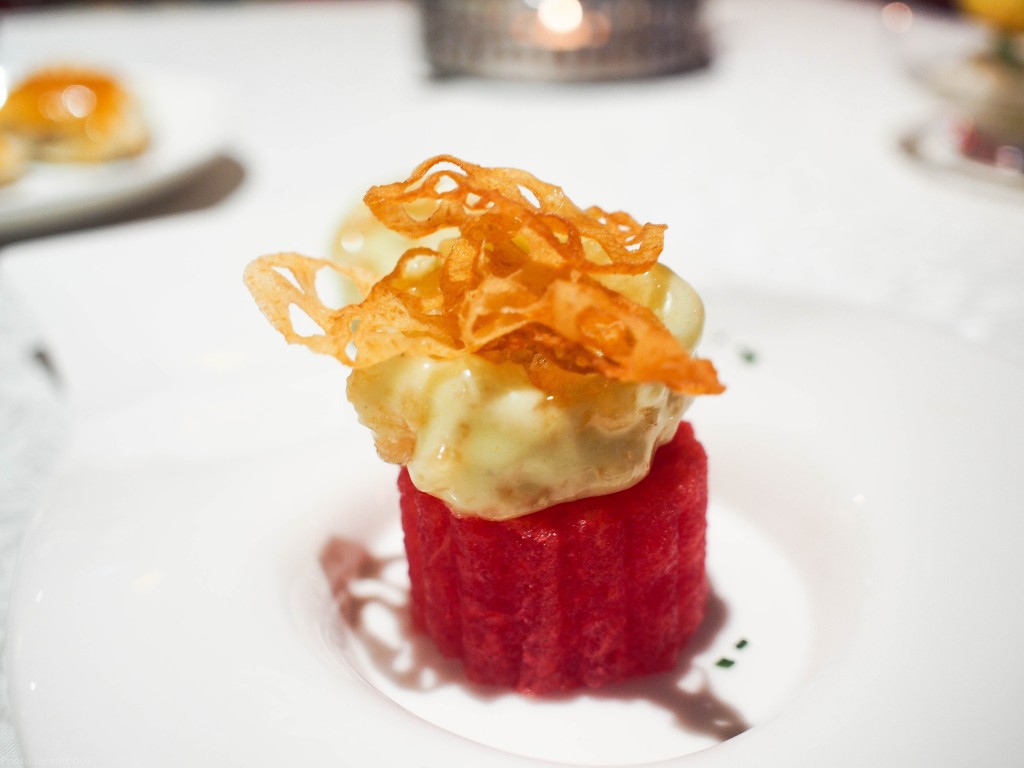 You're no Chinese restaurant if you don't have wasabi prawns. The classic combination works well here, the sauce is pleasantly pungent and the perfectly fried  prawns are crunchy throughout.
---
3. Pan Fried Cheong Fun with XO Sauce
---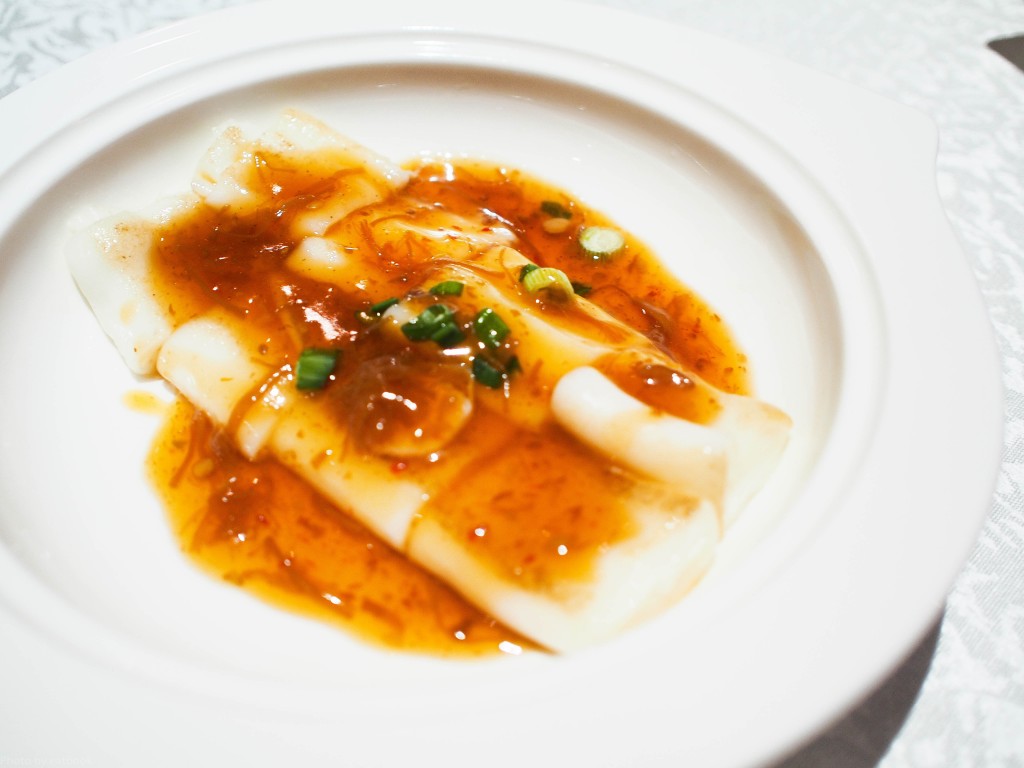 First thing's first, this wasn't pan fried! The sauce was delicious though, spicy and pungent. The cheong fun was a little too thick but it's still a dish worth of a spot in your belly.
---
4. Traditional Double-boiled Soup 
---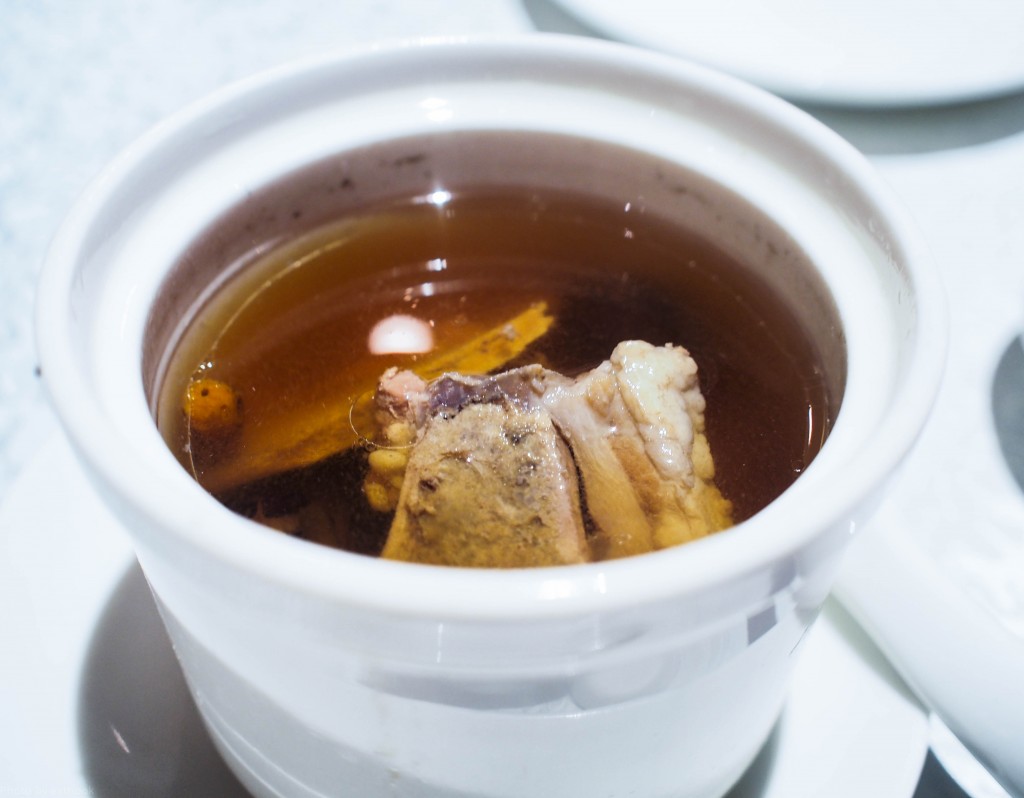 There's nothing like taking in a spoonful of piping hot soupy goodness. Soup is my ultimate comfort food and this one was chock-full of flavour. The soup changes everyday, but this one really hit the spot. I loved how tender the meat was and it fell off the bone beautifully.
---
5. Steamed Minced Beef Dumplings
---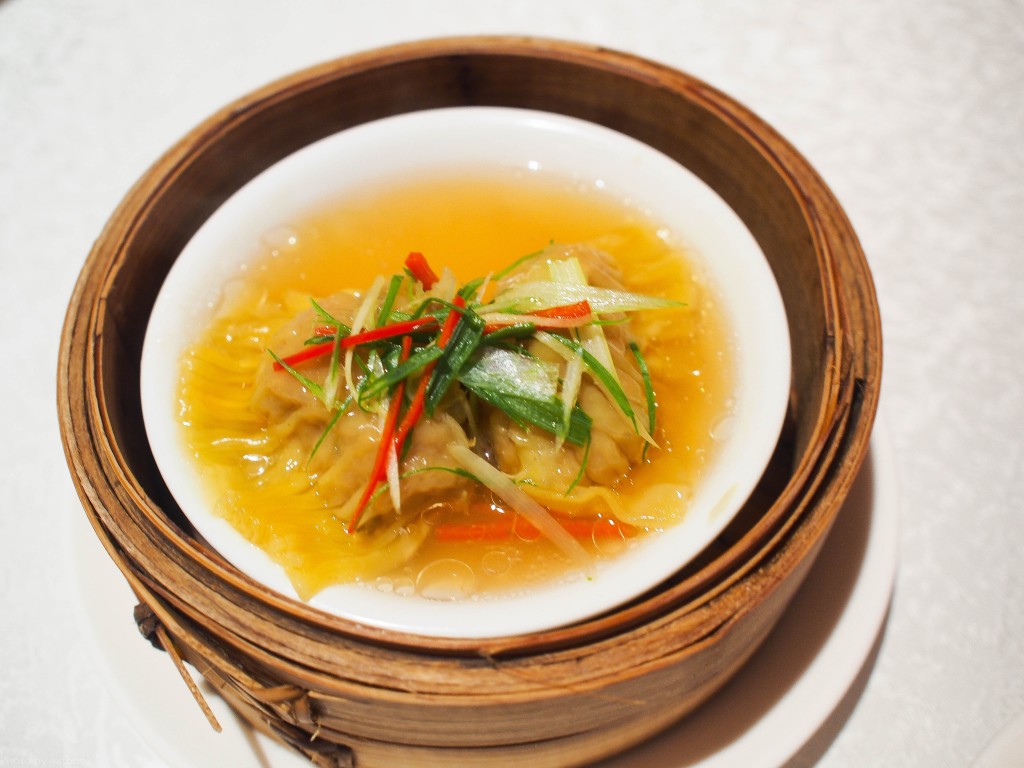 Beef tends to be a rare sight among dim sum menus. I gave into my curiosity and decided to give it a go. The flavour of beef was surprisingly intense, but it's toned down by the spring onions on top. I enjoyed it tremendously but if you're wary of strong flavours you might want to give this a miss.
---
6. Teochew Dumpling
---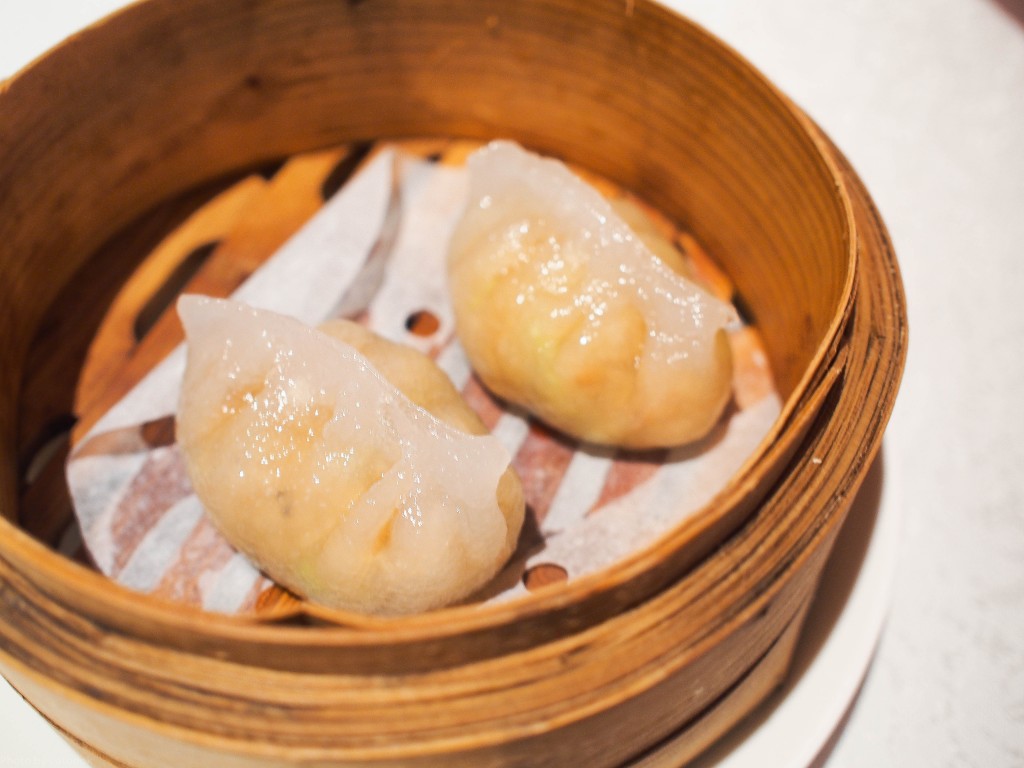 Teochew dumplings are notoriously hard to make but they pulled this one off with flair. It's filled with mushrooms, shrimp, radish and peanuts. It's a lot to fill into a dumpling and the skin tends to be too thick. This one was just right, and the whole dumpling was savoury, crunchy and well balanced. A must-try!
This article is brought to you by Hai Tien Lo
Summary
Pros
– Great quality all around
– Ambience is great and feels elegant
Cons
– Pricey
Operating Hours
11.30am – 2.30pm
Address
7 Raffles Boulevard
Pan Pacific Singapore, Level 3

Price
$56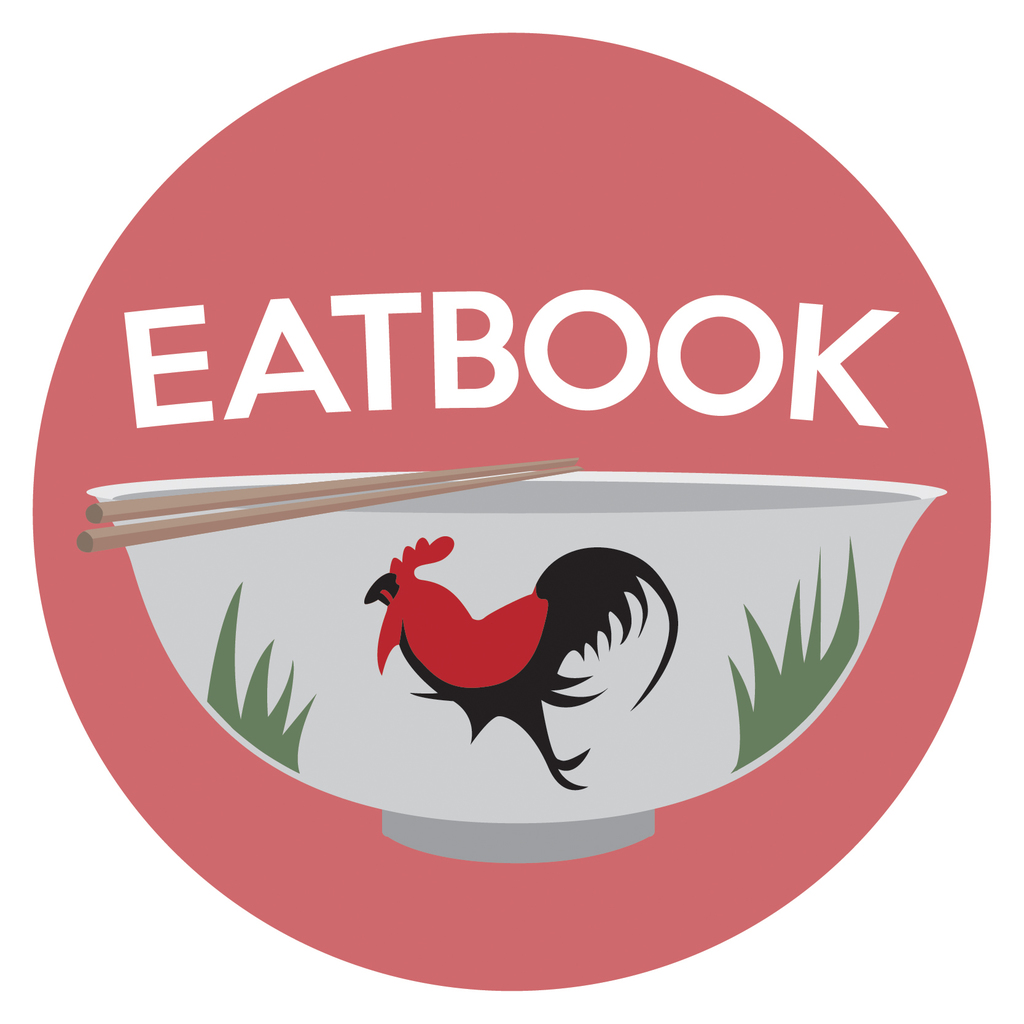 Drop us your email so you won't miss the latest news.