---
Brunch doesn't need to burn a hole in your pocket
---
Let's face it, brunch dates aren't always the easiest on one's wallet. But because I'm a sucker for it, I'd still willingly fork out $20 for a plate of Eggs Ben. But getting your brunch fix need not always cost a bomb as long as you know the right places to go. Here are 10 cafes that'll let you live the brunch life for just $10 or less.
---
1. The Lokal
---
Situated at the edge of Chinatown is The Lokal, a quaint Aussie-inspired cafe that prides itself on bringing local twists to the usual cafe fare. You'll be spoilt for choice with Pimp My Breakfast (from $1++ onwards), which lets you pick exactly what you want in your plate. There are 25 options to choose from, including Smoked Salmon ($6++), Toast ($1.75++ for two slices) and Scrambled Eggs ($5++).  
Address: 136 Neil Road, Singapore 088865
Opening hours: Mon 8am to 5pm, Tue-Fri 8am to 10pm, Sat 9am to 10pm, Sun 9am to 4pm
Tel: 6423 9918
Menu
---
2. The Tastemaker Store
---
If you're not one for heavy meals, head down to The Tastemaker Store for one of their sandwiches to satiate those itching taste buds. A personal favourite of mine is Lemon Curd Toast with Clotted Cream ($3, $5.80 with two soft-boiled eggs), because its balance between tart- and sweetness is incredibly satisfying. A cafe that's easy on the wallet coupled with a minimalistic vibe, this hidden gem within Beo Crescent's HDB estate is not one to be missed.
Address: Blk 22 Havelock Road, #01-705, Singapore 160022
Opening hours: Mon-Thur 10am to 6pm, Fri-Sat 10am to 9pm, Sun 11am to 6pm
---
3. 23 Jumpin'
---
Tucked within an ulu part of Tai Seng is the cosy 23 Jumpin. With its chic decor and minimal damage on the wallet, this is one spot worth frequenting. Before you jump for joy, get yourself a hearty plate of smooth mashed potatoes and chargrilled sausages deliciously drenched in gravy because this cafe's take on Bangers and Mash ($8) is absolutely bangin'.
Address: 1 Irving Place, #01-25, The Commerze@irving, Singapore 369546
Opening hours: Tue-Sun 11am to 9pm
Tel: 8798 2625
---
4. Penny University
---
Penny University's got everything you'd expect of an artisanal coffeehouse, from a wide menu to a quaint interior. My favourite here is Double Poached Eggs on Toast ($6.90), which comes with picture-perfect poached eggs perched on top of crispy slices of toast balanced with just the right amount of tangy Marmite and gooey Maasdam cheese. Alternatively, those with smaller tummies can share a huge plate of Full English Breakfast ($16) that's got eggs, baked beans, sausages, bacon and toast.
Address: 402 East Coast Road, Singapore 428997
Opening hours: Mon-Thur 8:30am to 6pm, Fri-Sat 8:30am to 10:30pm, Sun 8:30am to 7pm
Tel: 6345 9055
---
5. One Man Coffee

---
While Upper Thomson is a stretch filled with cafes and eateries, One Man Coffee is not one to be overlooked. This cafe is known for its incredibly affordable brunch deals that leave your tummies and your wallets full. Try Gashouse Eggs ($10) with a side of homemade bacon jam and you'll find yourself savouring each and every bite of this pillowy piece of toast that comes with a lava egg core.
Address: 215R Upper Thomson Road, Singapore 574349
Opening hours: Daily 9am to 5pm
Tel: 9658 1685
Click here for more info on their Serangoon outlet.
---
6. Bread Yard
---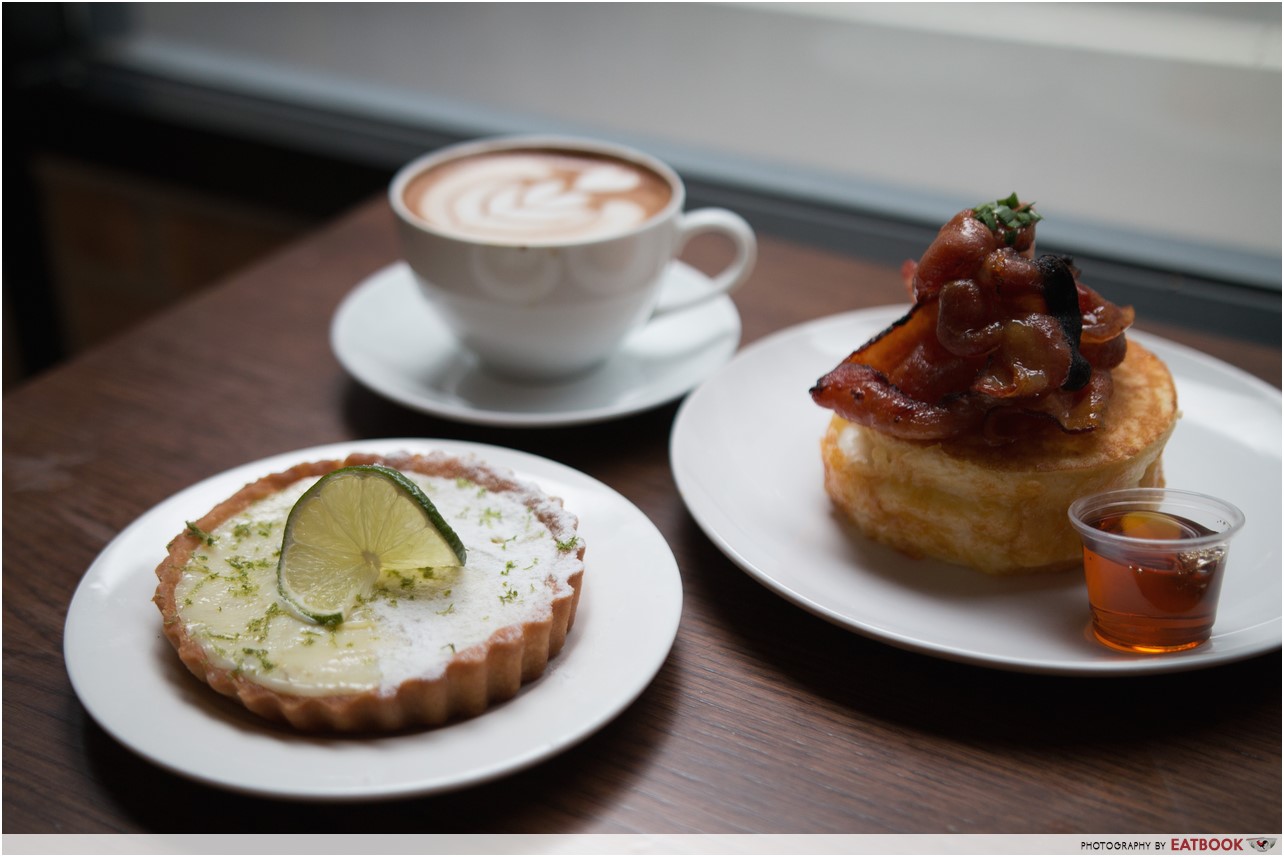 If you're a bread lover like I am, you'll have a deep appreciation for Bread Yard's wonderful selection of freshly baked bread and pastries. Go for Duck and Orange Sandwich ($8) that has thick slices of smoked duck, fresh orange pieces, rich sesame mayo and mixed greens sandwiched between two toasted slices of handmade rye bread. If you've got a bit more budget, Candied Bacon and Grilled Cheese Pancakes ($12) is a must-have here.
Address: 1 Fusionopolis Place, #01-23/24, Galaxis, Singapore 138632
Opening hours: Mon-Fri 8am to 7:30pm, Sat 9am to 2:30pm
Tel: 9773 5318
Menu
Read our full review here.
---
7. The Clueless Goat
---
Instagram's favourite toast takes another form in The Clueless Goat's Rancher's Eggs ($8.50). It's a crispy slice of nut-crusted bread topped with smashed avocado, poached eggs and fresh pico de gallo (tomato salsa). This simple but filling dish is great for all those looking to #eatclean on brunch dates.
Address: 189 Thomson Road, Singapore 307631
Opening hours: Sun, Tue-Thur 8am to 6pm, Fri 8am to 9pm, Sat 9am to 9pm
Tel: 9297 6960
---
8. Chock Full Of Beans
---
Known for 3D latte art, Chock Full Of Beans' brunch and breakfast dishes have been left in the background of all the pretty shots on Instagram. But that really shouldn't be the case, because items like Poached Eggs on Garlic Toast ($8+) are not only delicious but affordable too. The crispy garlic toast tastes rich yet delicate enough to let the pair of poached eggs and freshly-made hollandaise sauce shine. Add $4 more to make it a full blown Eggs Benedict ($12+)!
Address: Blk 4 Changi Village Road, #01-2090, Changi Village, Singapore 500004
Opening hours: Tue-Fri 11:30am to 10:15pm, Sat-Sun 9:30am to 10:15pm
Tel: 6214 8839
Menu
---
9. The Hangar
---
Check out The Hangar if you're hung up on Melbourne's cafe scene. With items like Ham and Cheese Toastie ($8+), Antipasti Platter ($14.90+) and Cuts & Cheese ($9.90+), feel free to tuck in without burning a hole in your pocket. For those who need a caffeine fix, grab a Flat White ($5+) or Breakfast Bong ($9.90+), which is an avocado and espresso milkshake.
Address: 25 Arab Street, Singapore 199724
Opening hours: Mon-Wed 8:30am to 6pm, Thur-Fri 8:30am to 10pm, Sat-Sun 9am to 10pm
Tel: 6291 0127
---
10. Percolate
---
If you're looking for a new cafe to frequent, Percolate would be a good one. It'll feed your ever-growing need for caffeine with unique brews like Iced Espresso Tonic ($5.50). They've also given local twists to freshly baked pastries, cakes and sandwiches. Sink your teeth into a Banana Loaf ($8) covered in mascarpone, berries, crushed almonds and almond nut butter, or get a Pandan Kaya Croissant ($7) to give your taste buds a change from the usual kaya toast.
Address: 136 Bedok North Avenue 3, #01-152, Singapore 460136
Opening hours: Mon, Wed-Fri 10:30am to 9pm, Sat-Sun 9am to 9pm
Tel: 8259 0316
Menu
Find out where else to get unique coffee here.
---
Brunch over lunch
---
Now that we've uncovered all these pocket-friendly places to brunch at, it's time to round up all your friends and feast together. If you know any more places that serve brunch for $10 or less, let us know in the comments below!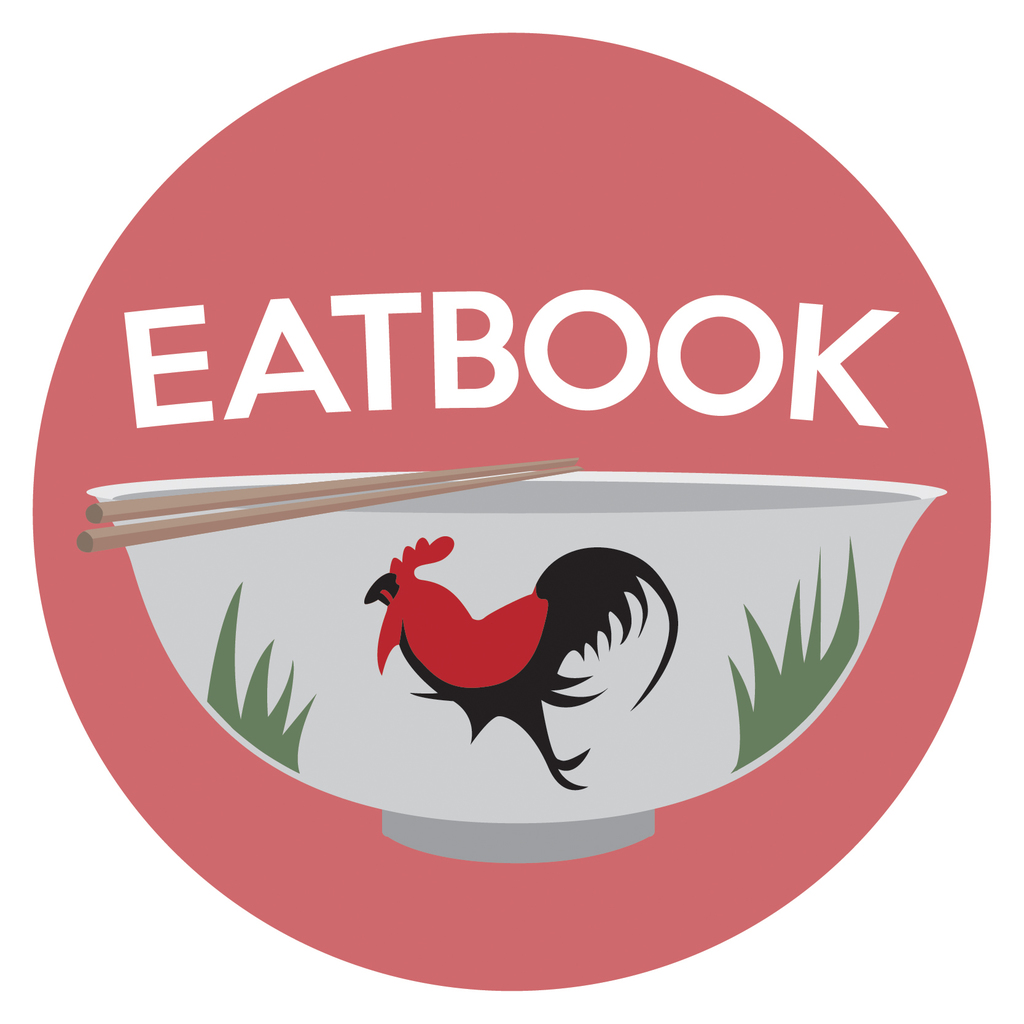 Drop us your email so you won't miss the latest news.