Famous Apollo Fresh Cockle Fried Kway Teow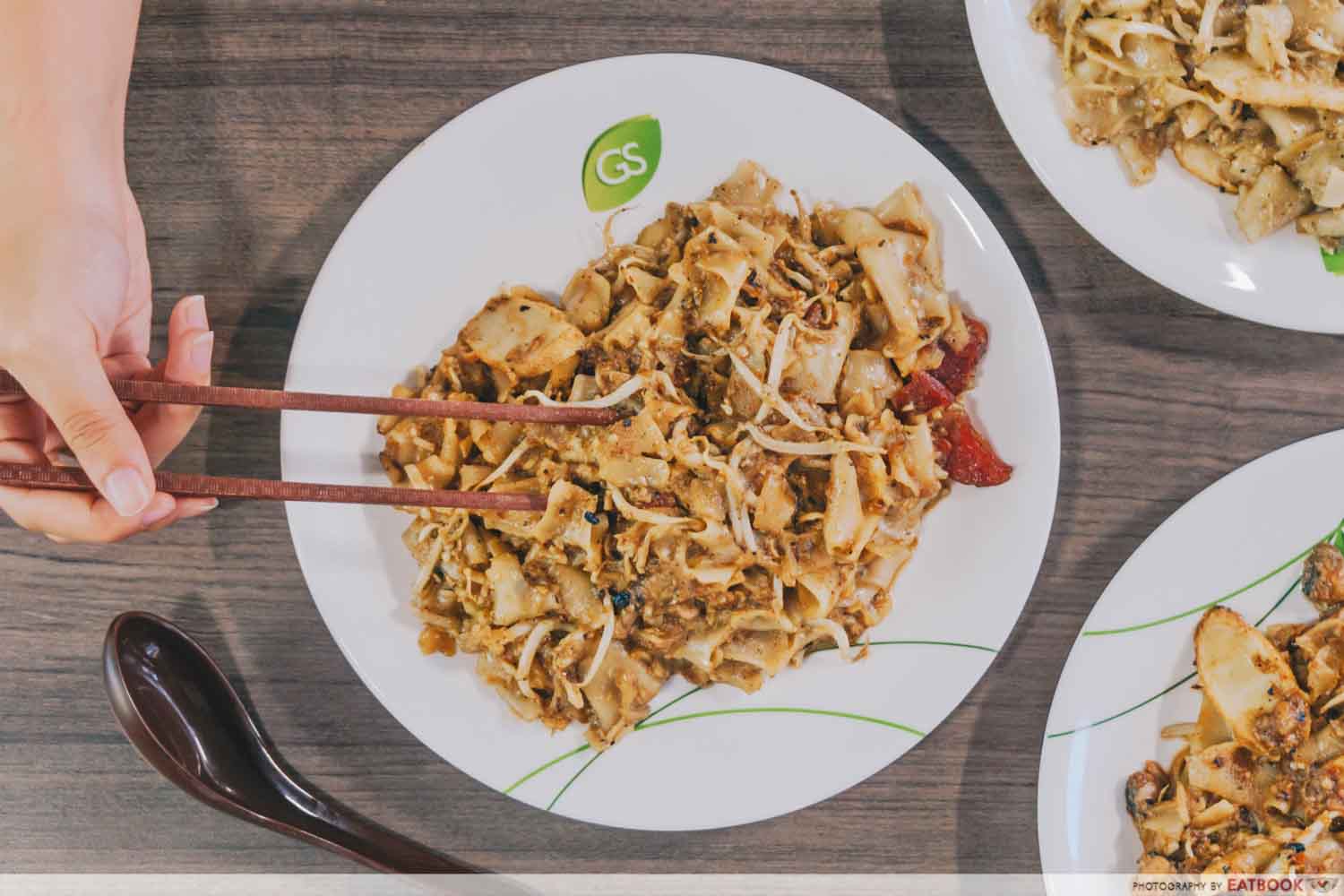 An A* char kway teow (CKT) for me needs to tick all these boxes: intensely wok hei, substantially wet, and robustly flavoured. Just like how I prefer black carrot cake over the white version, I prefer my char kway teow on the sweeter side as well. With bated breath, we made our way down to Marine Parade, where we heard lies the famous wet-style Apollo Fresh Cockle Fried Kway Teow.
Food at Apollo Fresh Cockle Fried Kway Teow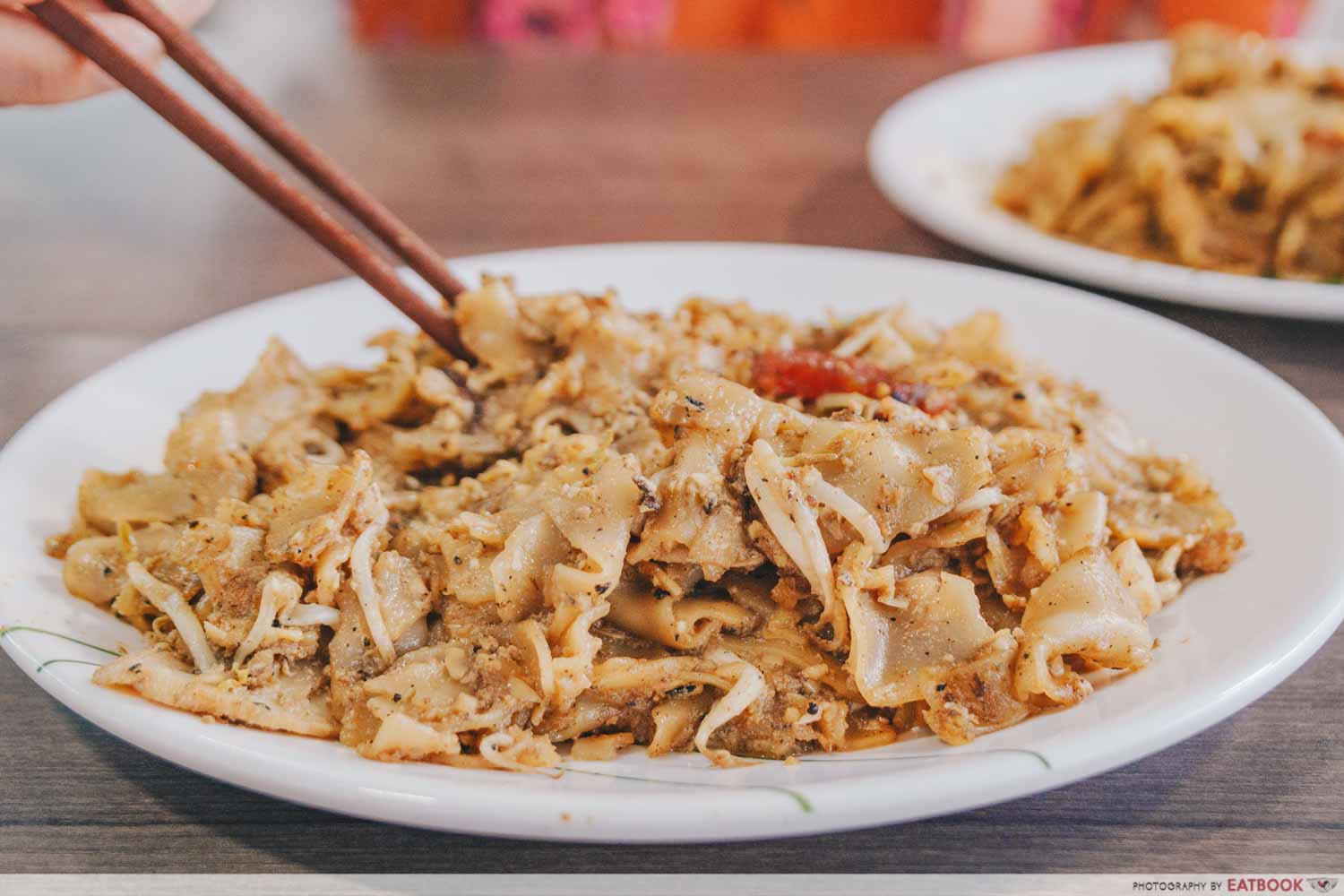 Apollo Fresh Cockle Fried Kway Teow has over 40 years of history under its belt and is raved by people who live around the area. Thankfully, it stood the test of time and returned to open its shutters at Marine Parade Market & Food Centre after the renovations were delayed for months.
With only one item on the menu, you only need to make two choices: the size of your char kway teow ($4/$5/$6), and whether you want it spicy or not.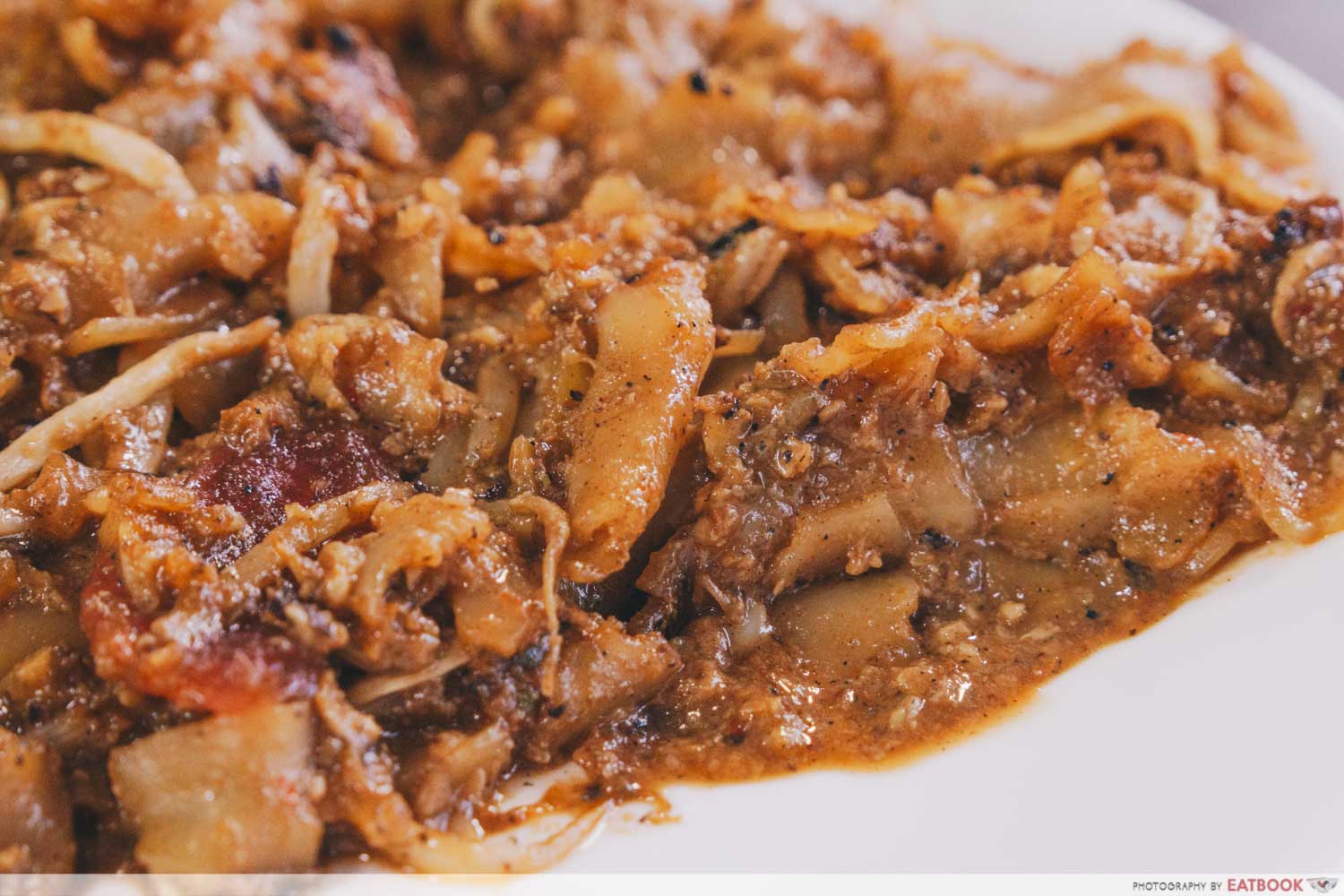 To enjoy the full experience, we got ourselves a plate of spicy and non-spicy CKT. Sadly the wetness of the CKT was inconsistent. The spicy one was on the drier side, while the non-spicy one was dreamily creamy—the way we expected it to be.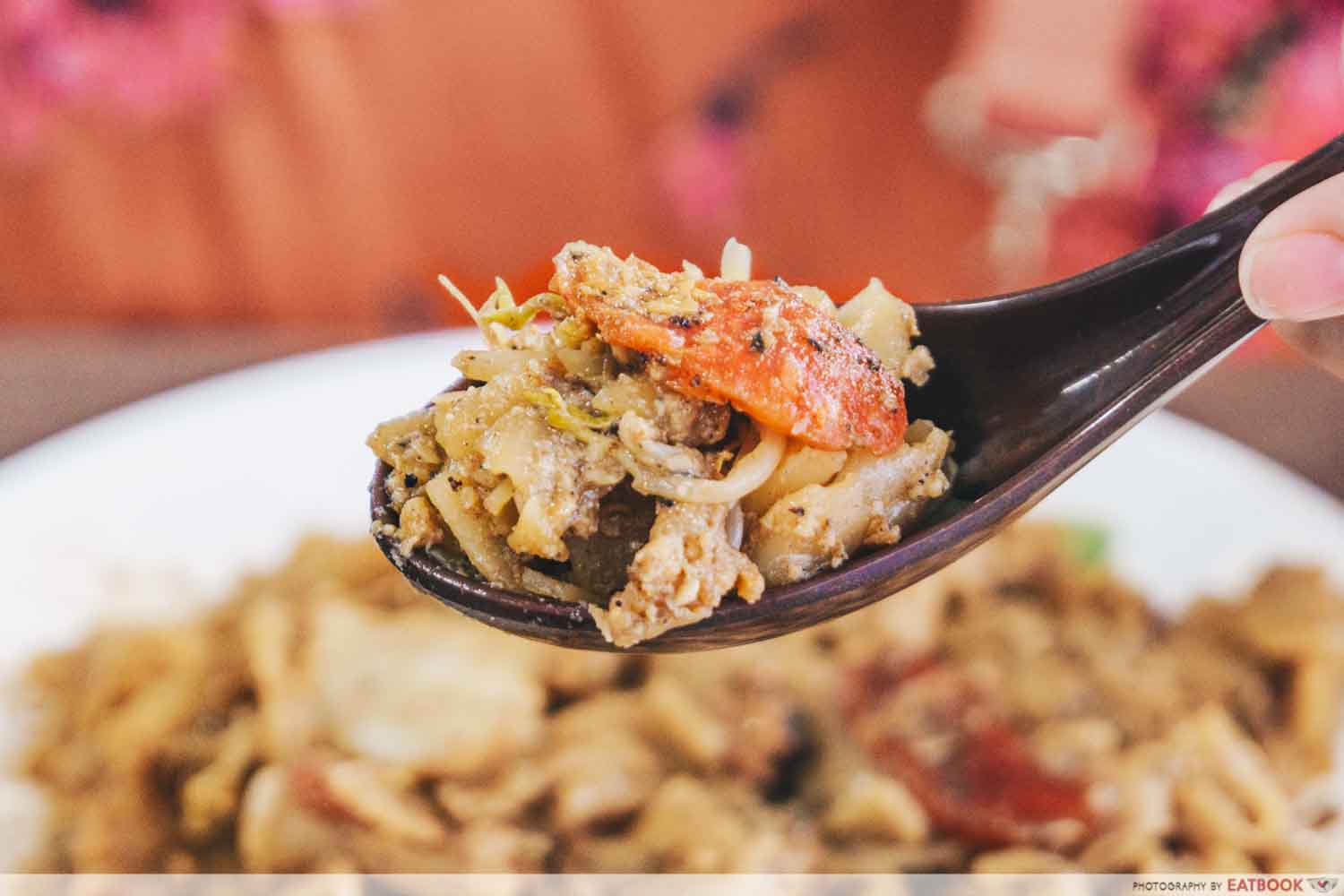 Taking a spoonful from the plate of CKT without chilli, I could understand why this stall proved to be a favourite amongst many. Leaning more towards the sweeter side of the CKT spectrum, the one here was far from dry and boasted hints of aromatic wok hei.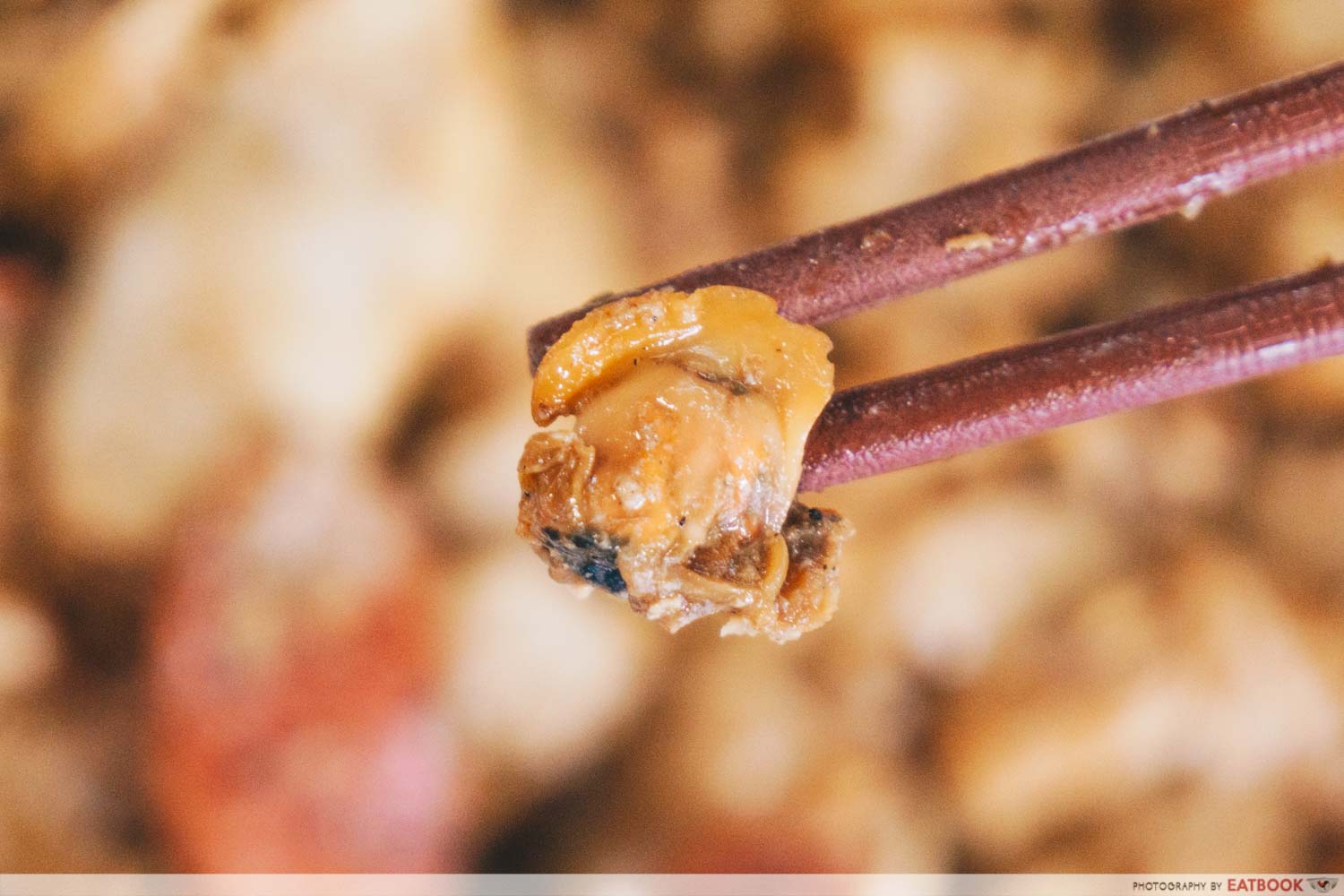 Look out for the wealth of cockles, lap cheong, and fish cakes too! We were hoping to be wowed by the cockles since it made it into the stall's name. Though fresh, the nuggets of juicy mollusc were sadly small, and merely contributed to little bursts of flavour at smaller mouthfuls of kway teow.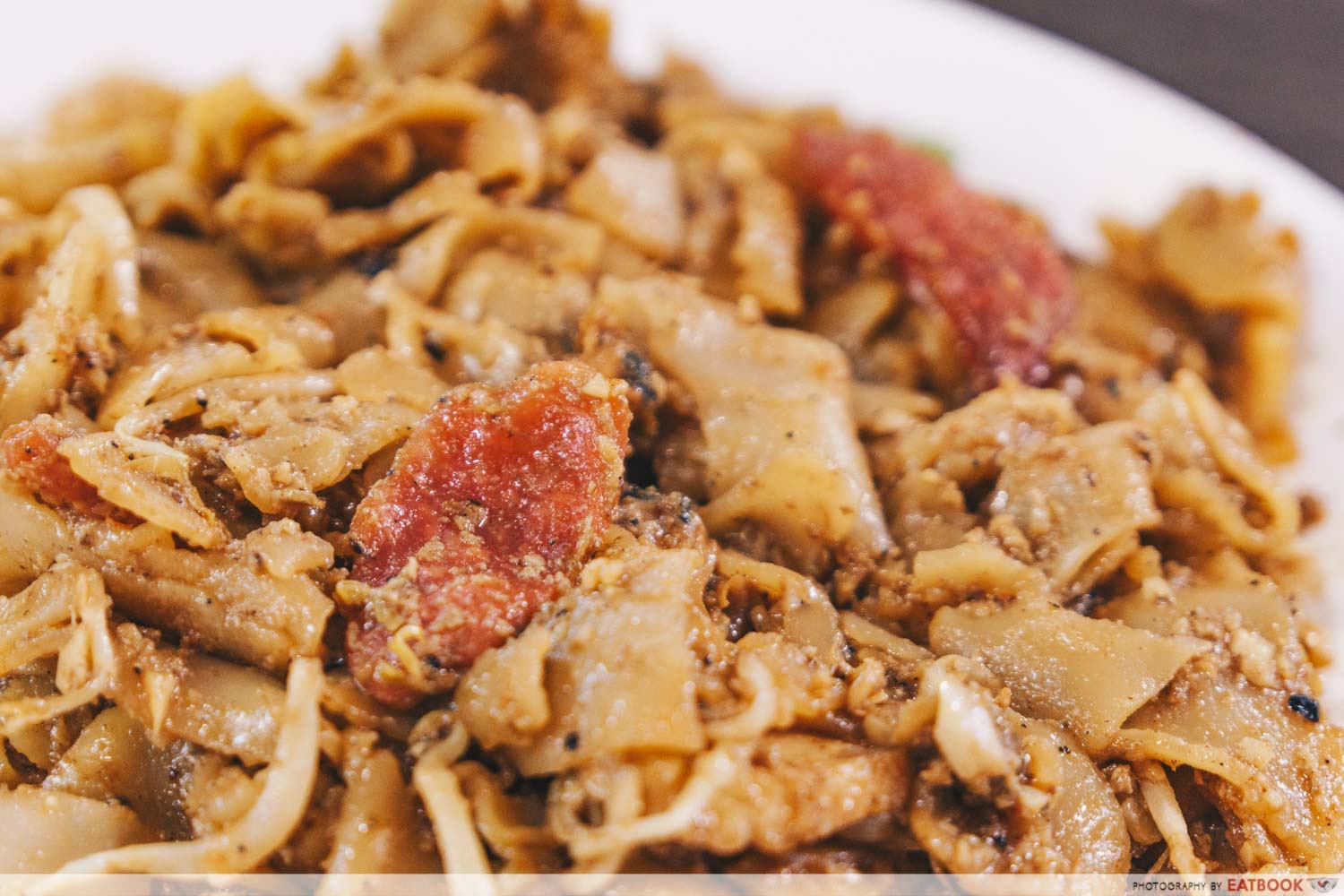 Those who are not a fan of garlic might opt to skip this, as Apollo's CKT is heavily perfumed with fumes of garlic, reminding me of the Hokkien mee I had at Hokkien Man Hokkien Mee.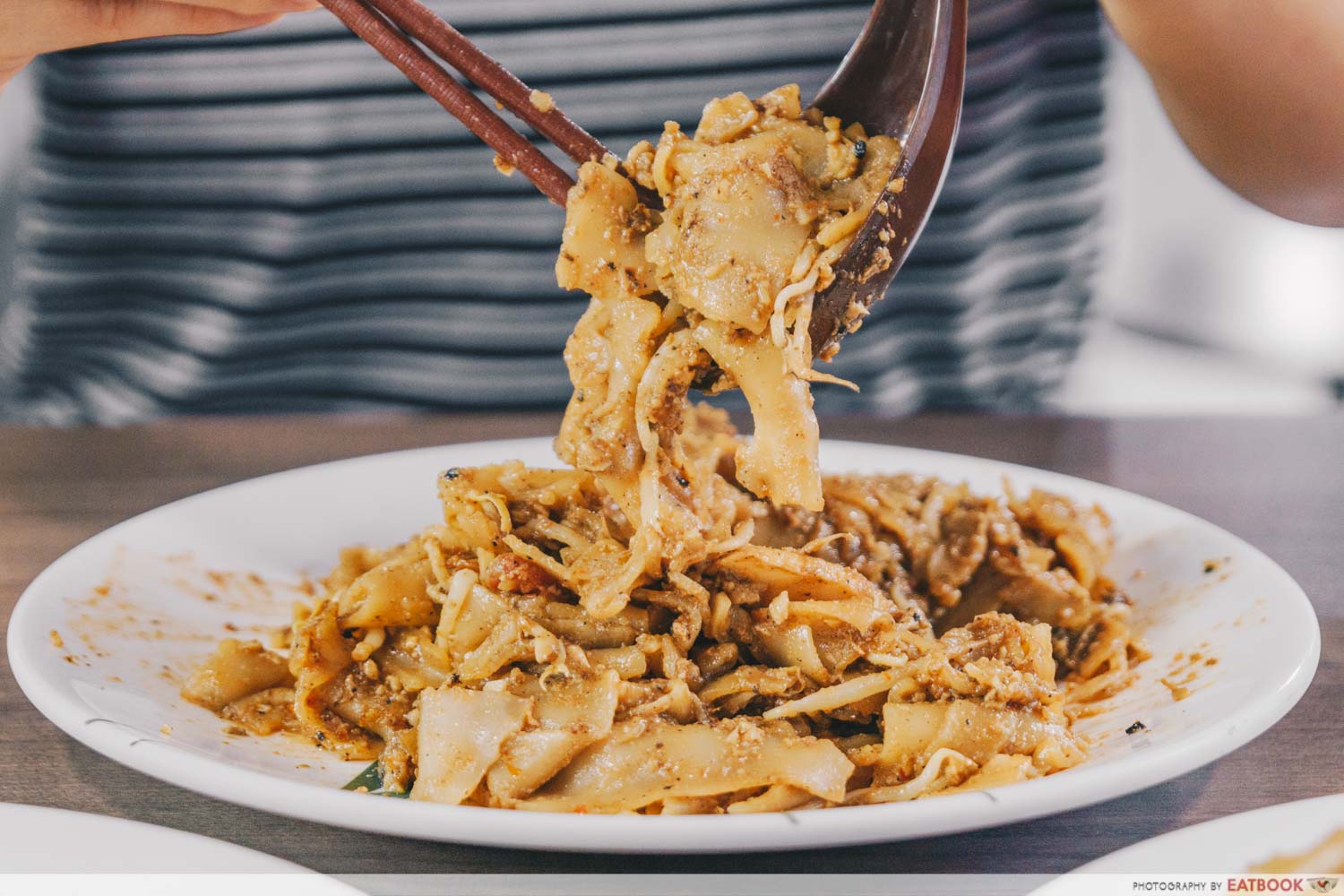 The spicy version might be a better choice for those who wouldn't associate themselves as a lover of garlic. The piquant kick of spice cuts the greasiness and tones the flavour of garlic down a notch. Adding on to the breath of the wok with more smokiness, the chilli complements Apollo's CKT without throwing the flavours off balance.
Ambience at Apollo Fresh Cockle Fried Kway Teow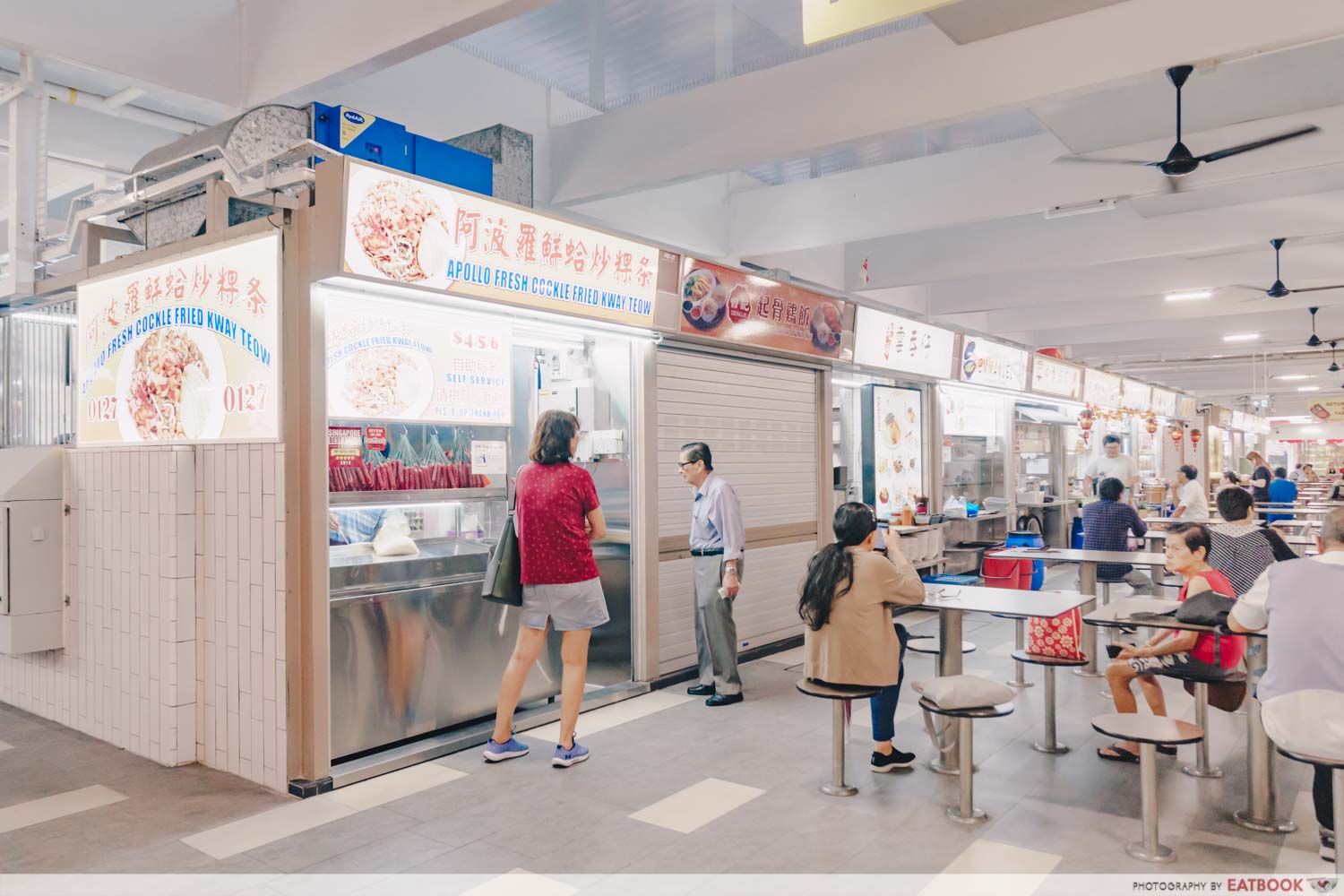 The queues here are sporadic but perpetual. There is always someone waiting for a fresh plate of CKT, but the number of people waiting in line ranges from just one to seven, depending on the time of the day. Thanks to the renovation, the market is now brighter and boasts more space than before. 
The verdict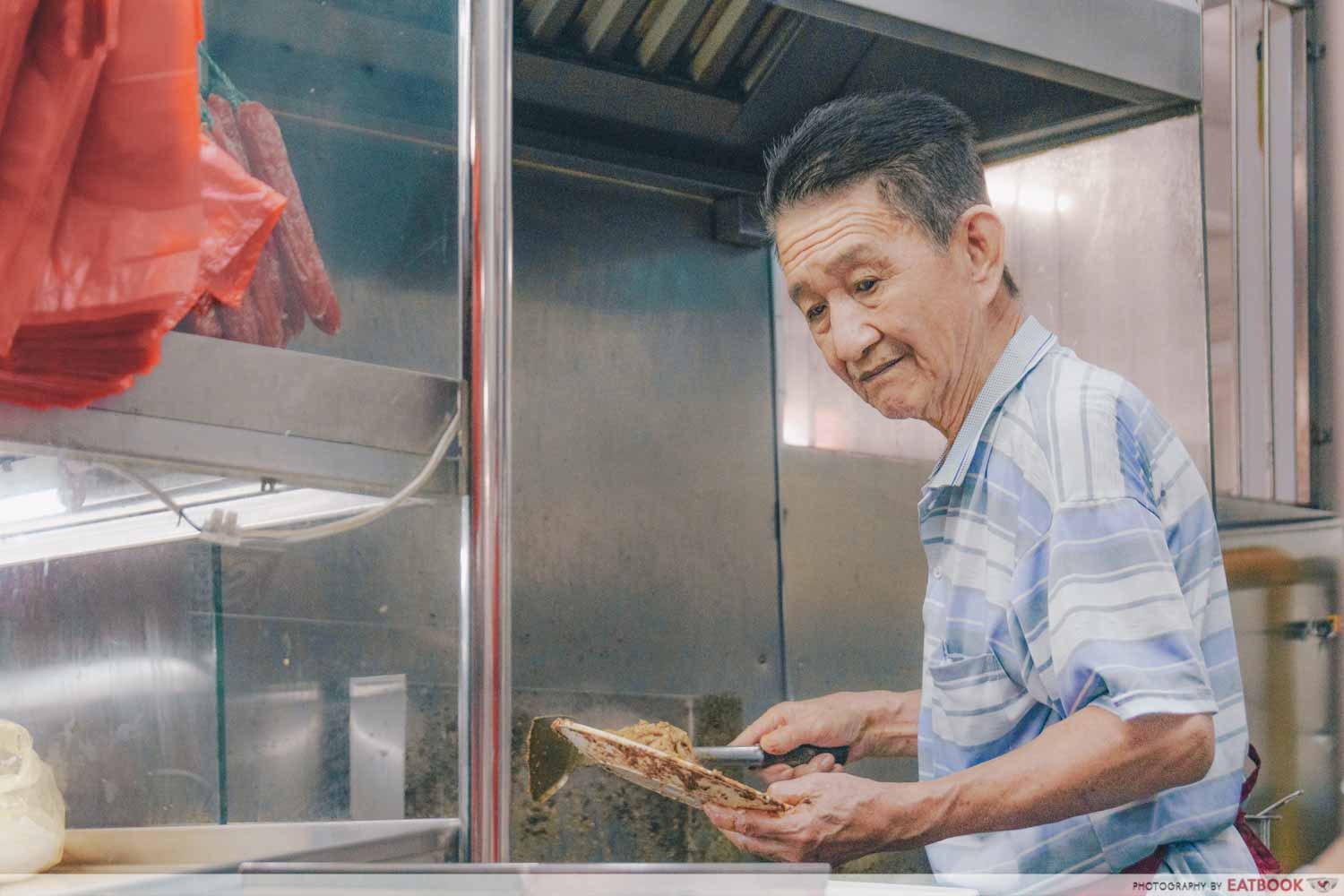 With just an assistant running the stall with him, the owner is a strong but elderly man who can barely afford to take a break because of the constant stream of customers. This might be the reason why the CKT coming out Apollo Fresh Cockle Fried Kway Teow differs from plate to plate.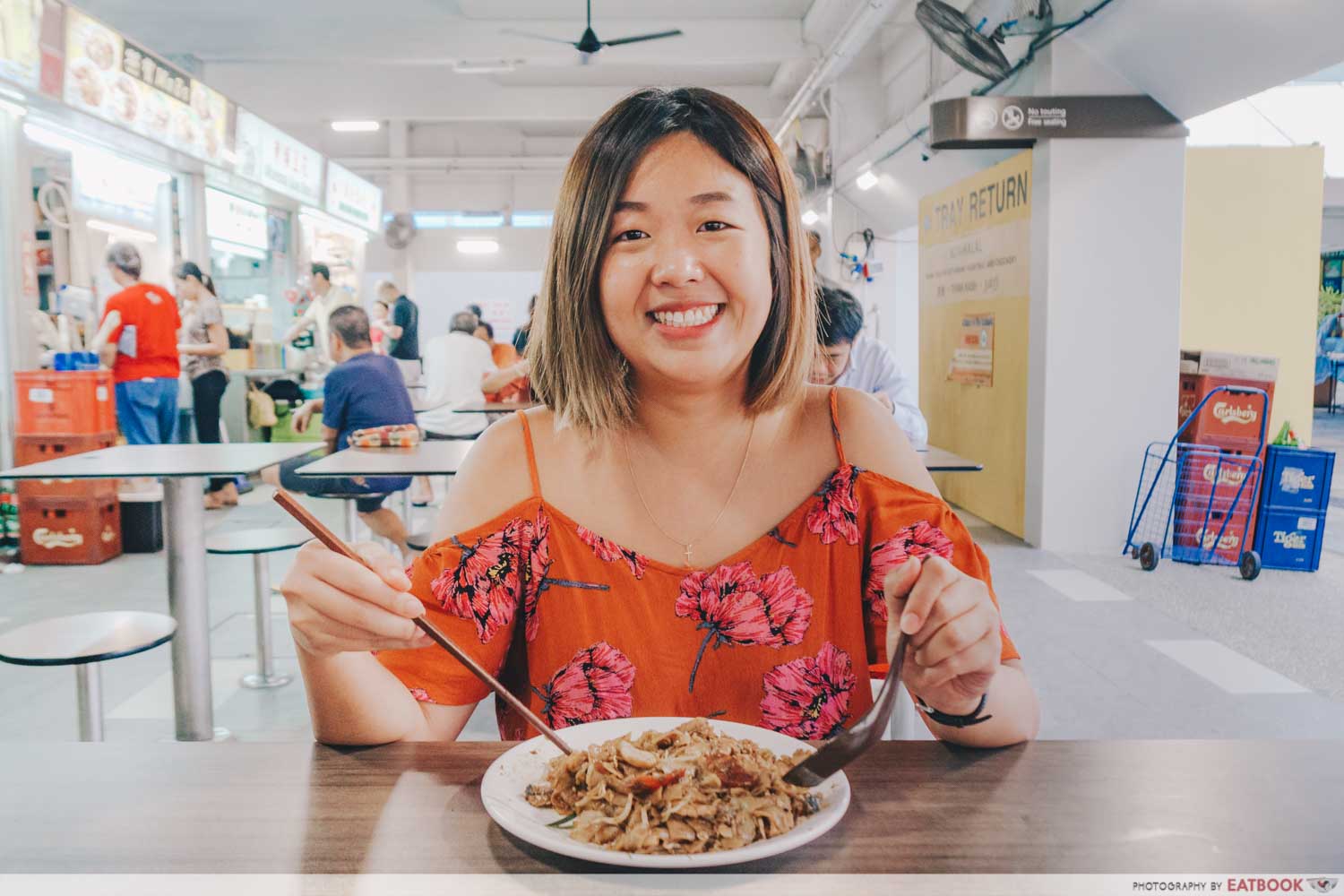 That being said, I'm glad I got to try this popular plate of CKT which, unfortunately, is located at the other end of my hood in the West. Enjoyably one of the better ones that stands out from the countless CKT in Singapore, Apollo's impressed me with their almost slurp-worthy kway teow. 
If you're willing to travel for char kway teow, check out this list of Penang hawker food which includes a must-try char kway teow that is cooked with creamy duck eggs!
Address: 84 Marine Parade Central, #01-27, Marine Parade Central Market & Food Centre, Singapore 440084
Opening hours: Wed-Mon 9am to 4:30pm
Apollo Fresh Cockle Fried Kway Teow is not a halal-certified eatery.
Photos taken by Clarisse Gan.
This is an independent review by Eatbook.sg.
Apollo Fresh Cockle Fried Kway Teow
Summary
Pros
– Generous number of cockles
– Robustly flavoured
Cons
– Wetness is inconsistent
– Might be too garlicky for some
Recommended dishes: Fried Kway Teow ($4)
Opening hours: Wed-Mon 9am to 4:30pm
Address: 84 Marine Parade Central, #01-27, Marine Parade Central Market & Food Centre, Singapore 440084