---
Best Asanoya Boulangerie breads
---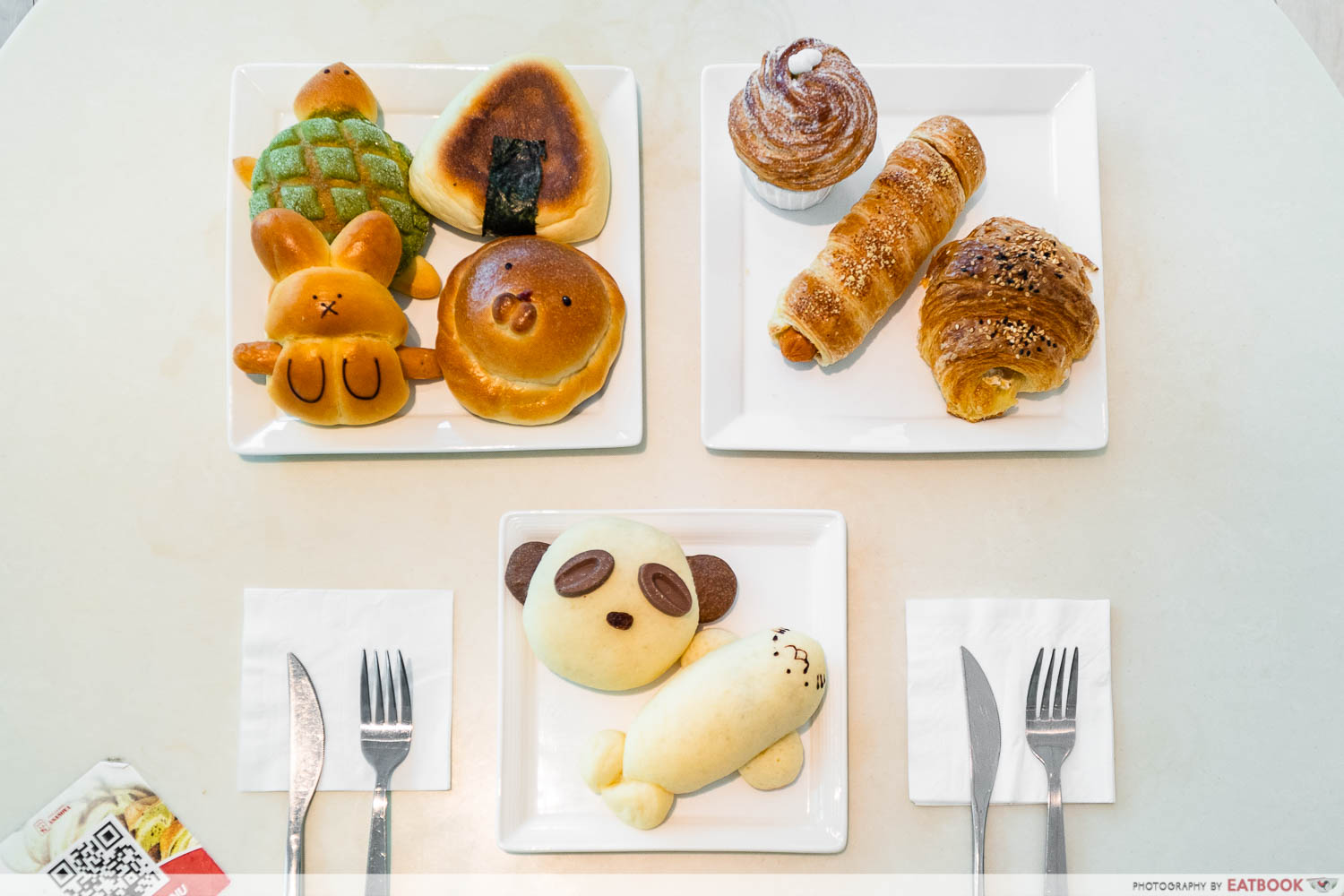 With outlets at Bukit Timah, Queen Street, and Paragon, Asanoya Boulangerie's reach is far and wide. Visiting the bakery proves a little daunting sometimes, given their never-ending list of both sweet and savoury bakes available for purchase. 
We decided to get 10 of their bestsellers and determine, once and for all, what the top five must-tries at Asanoya Boulangerie are.
---
5. Lion Apple Pan ($3.50) 
---

Hidden inside the cute Lion Apple Pan ($3.50) are chunks of Japanese apple in a mildly sweet custard. A simple item with not too many frills, I was glad that the bun was soft and light. 
However, my colleague and I felt that more apple custard would've made this item better so the ratio of bread to filling would be more balanced. 
---
4. Seal Bread ($3.50)
---

Another adorable member of the Animal Series, the Seal Bread ($3.50) is injected with a rich chocolate ganache filling. We found the white sourdough bread encasing it fluffy and pillowy, which was a good contrast to the chocolate. 
---
3. Camembert Bacon Croissant ($4)
---

Asanoya Boulangerie has its fair share of savoury items, but we particularly liked the Camembert Bacon Croissant ($4). Cut into the flaky layers of this croissant and you'll find slices of camembert cheese and fatty bacon.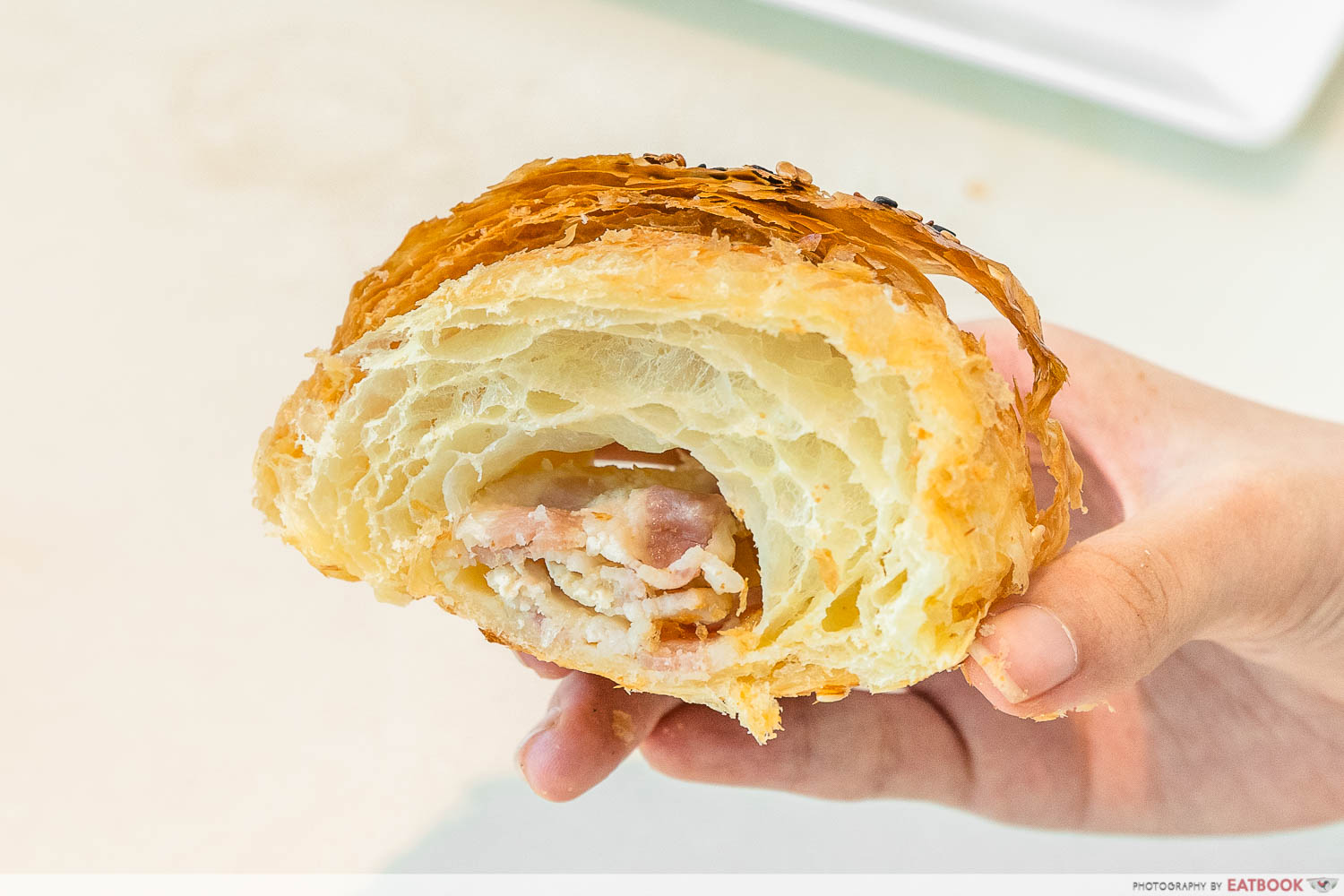 Though I wish there was slightly more camembert and bacon to savour, I still appreciated the buttery layers of this croissant, and can see myself grabbing one of these for a quick breakfast. 
---
2. Kaya Mochi Cruffin ($4.20)
---

The familiar fragrance and taste of the kaya in the Kaya Mochi Cruffin ($4.20) warrant it being placed as second on our list.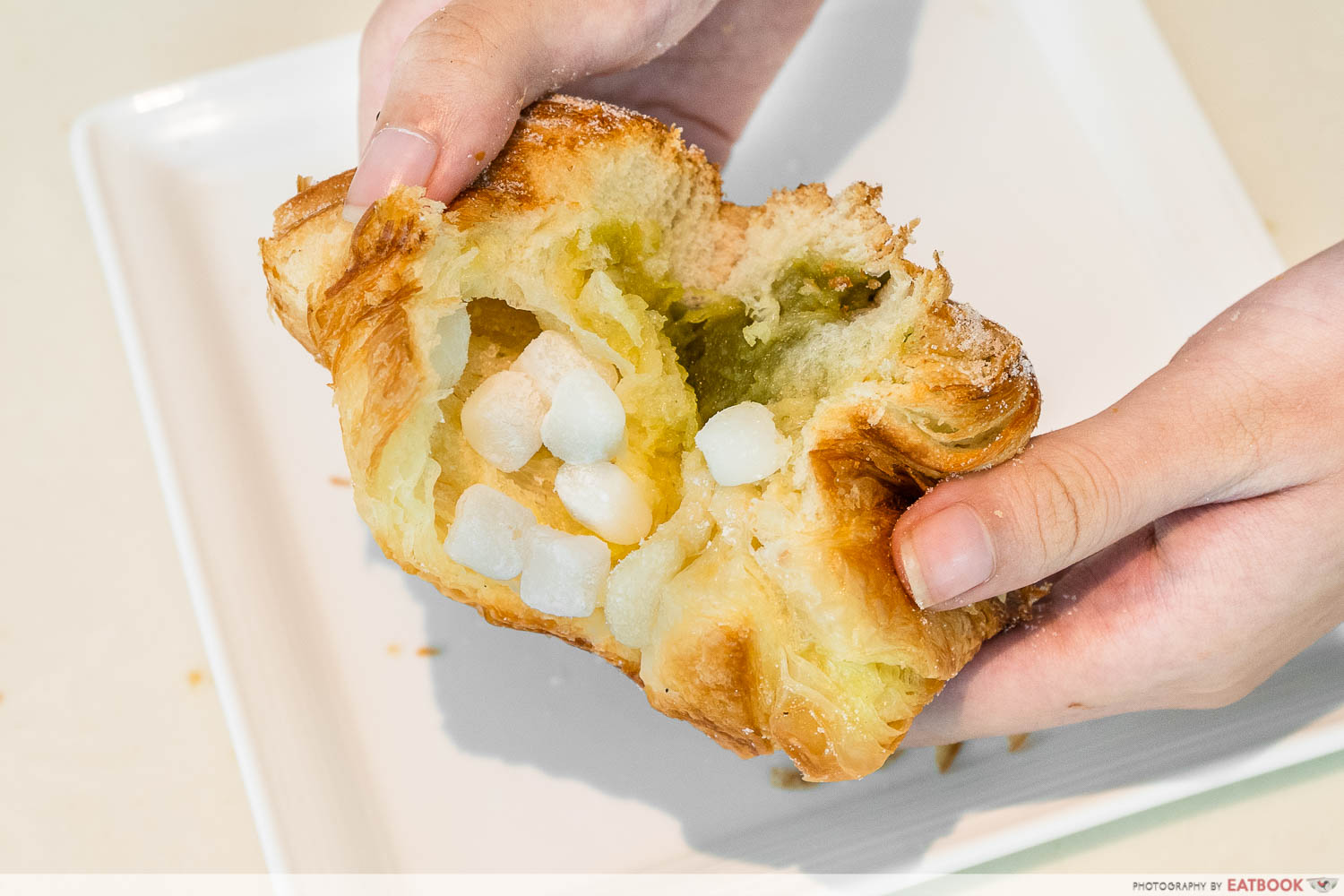 Beneath its flaky croissant layers and sugar-dusted top hides lashings of kaya and bite-sized mochi bits. 
Though this decision to use mochi bits instead of regular mochi means we didn't get to see an IG-worthy mochi pull, my colleague and I still very much enjoyed the pairing of the mildly sweet kaya, QQ mochi, and croissant layers. 
---
1. Turtle Matcha Pan ($3) 
---

Sitting comfortably at the top of our list is the Turtle Matcha Pan ($3), another member of the Animal Series. This milk bun has a matcha-flavoured biscuit crust, which gives the turtle its criss-cross shell. 
Some might say that the green tea flavour is too mild, especially since the bun is not pumped with any sort of filling, but I think its simplicity worked in its favour. The subtle hint of matcha in the crunchy crust was neither too bitter nor too sweet, and when eaten with the soft bread, made for a pastry that was not overly ambitious. 
---
Japanese-style bread at Asanoya Boulangerie
---

As we wrap up this list of items to get at Asanoya Boulangerie, it is worth noting that to make an entirely comprehensive list would be near impossible. We barely made a dent with the 10 items we bought, and Asanoya is constantly releasing new flavours and products.  
However, if none of the above five items appealed to you, maybe the Tuna Onigiri Bun ($3.80) or Cheese Frankfurter Danish ($4) might. With the former containing tuna mayo, and the latter a chicken cheese sausage, my colleague and I agreed that these are bound to pique the interest of those who prefer more simple and familiar flavours.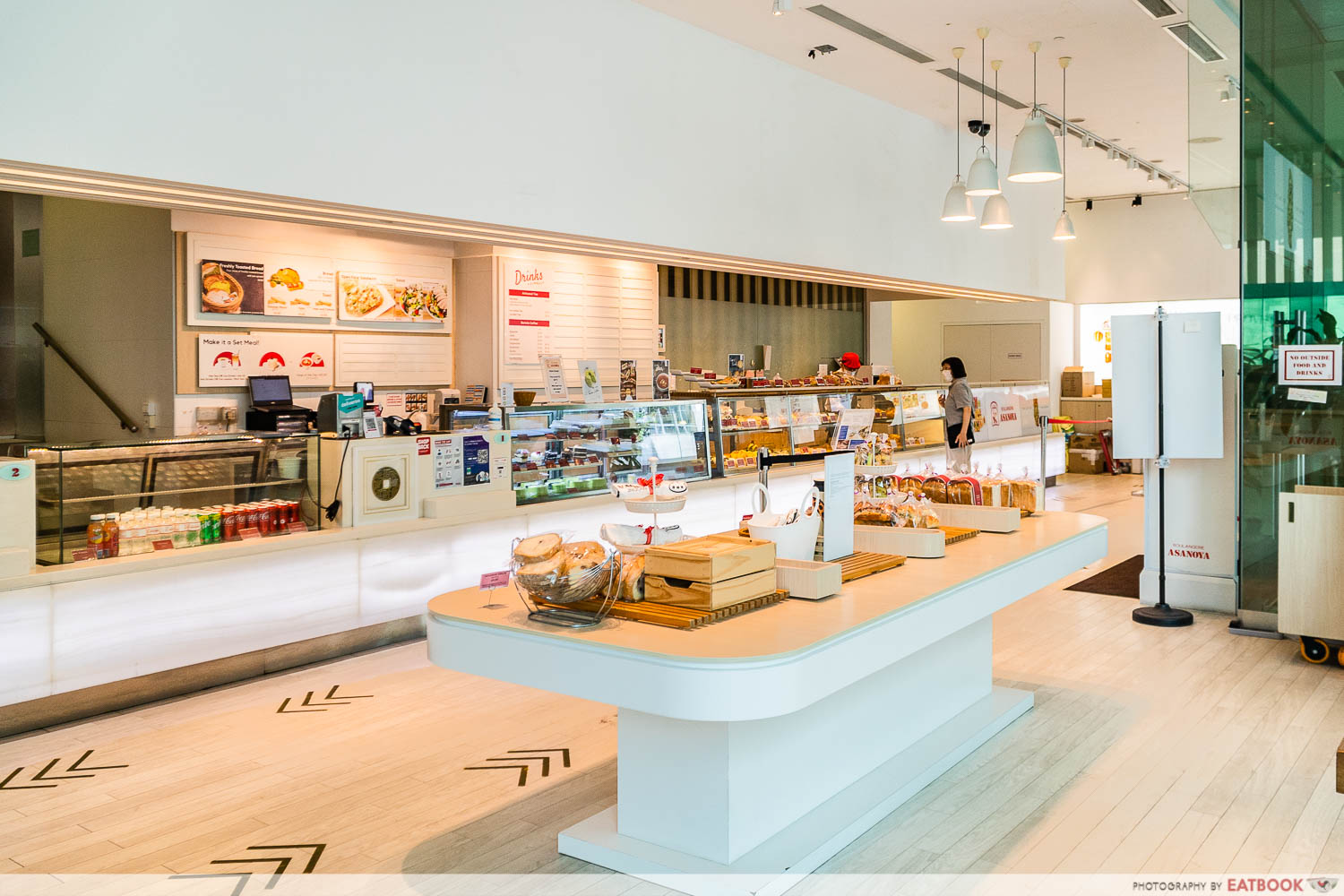 If you're looking to try out some of these items for yourself, and maybe some of the items we didn't try, their Queen Street outlet is by far their biggest space. With clean walls, and dozens of chairs and tables, enjoy their spread of pastries, bread and more at their flagship outlet, located a short three-minute walk away from Bras Basah and Bencoolen MRT Station. 
If you are looking for more bakeries to try, check out our Konditori Artisan Bakes review for red velvet croissants and more from this popular halal bakery. There is also our MuYoo review, with black sesame and chocolate banana mochi bread. 
Address: 15 Queen Street, Singapore 188537
Opening hours: Daily 9am to 5:30pm
Tel: 6703 8703
Website | Full list of outlets
Asanoya Boulangerie is not a halal-certified eatery.
Konditori Artisan Bakes Review: Popular Halal Bakery With Red Velvet Croissant, Bacon Scone And More
Photos taken by Zi Hui Tan.
This is an independent review by Eatbook.sg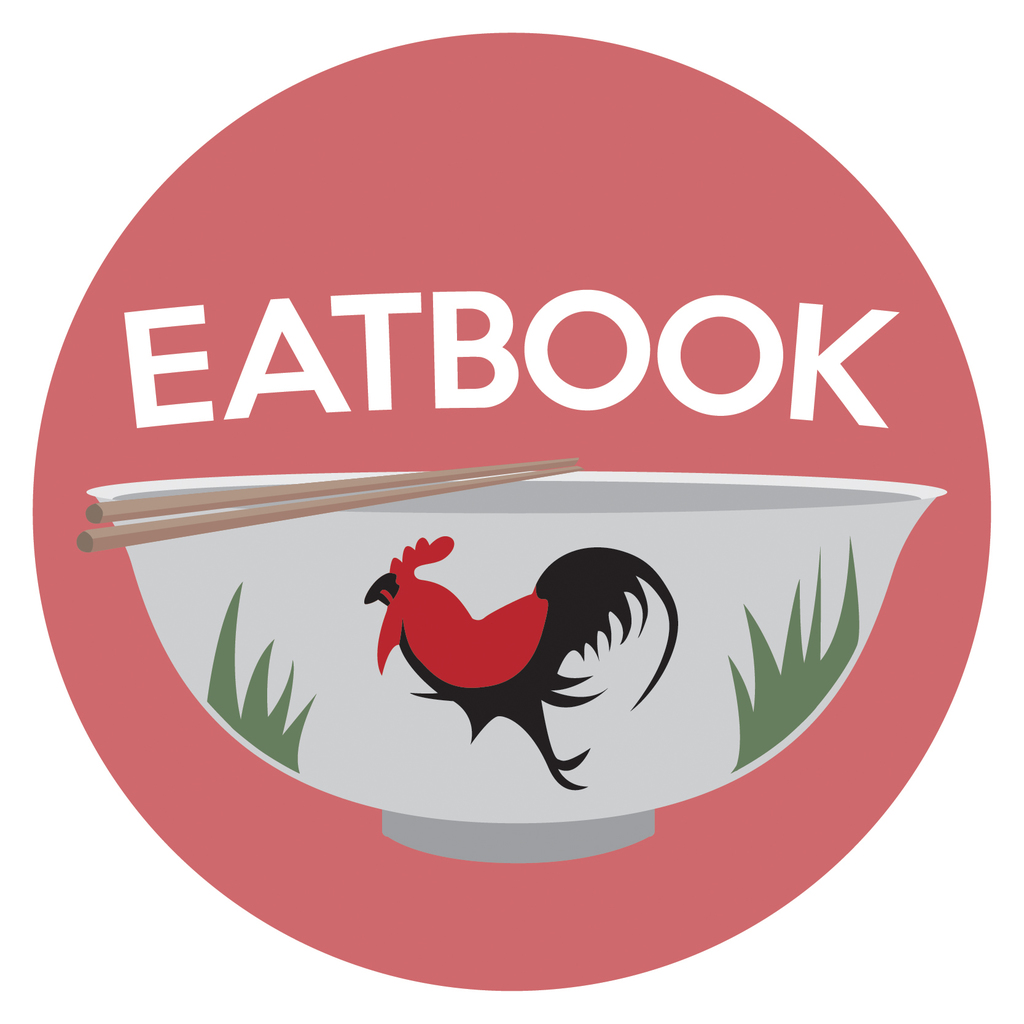 Drop us your email so you won't miss the latest news.