---
Atas hawker dishes that can impress
---
Fact: Singaporeans love a good deal. So it's no wonder we always go back to good ol' hawker food even though cafes and restaurants have been popping up everywhere. Hawker food manages to strike a balance between affordability and quality, which is why we're spoilt with so many delicious options that don't cost a bomb.

That being said, there are a couple of zhng-ed versions of familiar hawker fare out there that are worth the splurge. Even though you may roll your eyes at laksa and nasi lemak that cost more than $5, bear in mind that some of these atas hawker dishes are made with more expensive ingredients and may just change your mind about paying high prices for bak chor mee and fish soup.
---
1. Japanese Fusion Mee Pok With Char Siew
---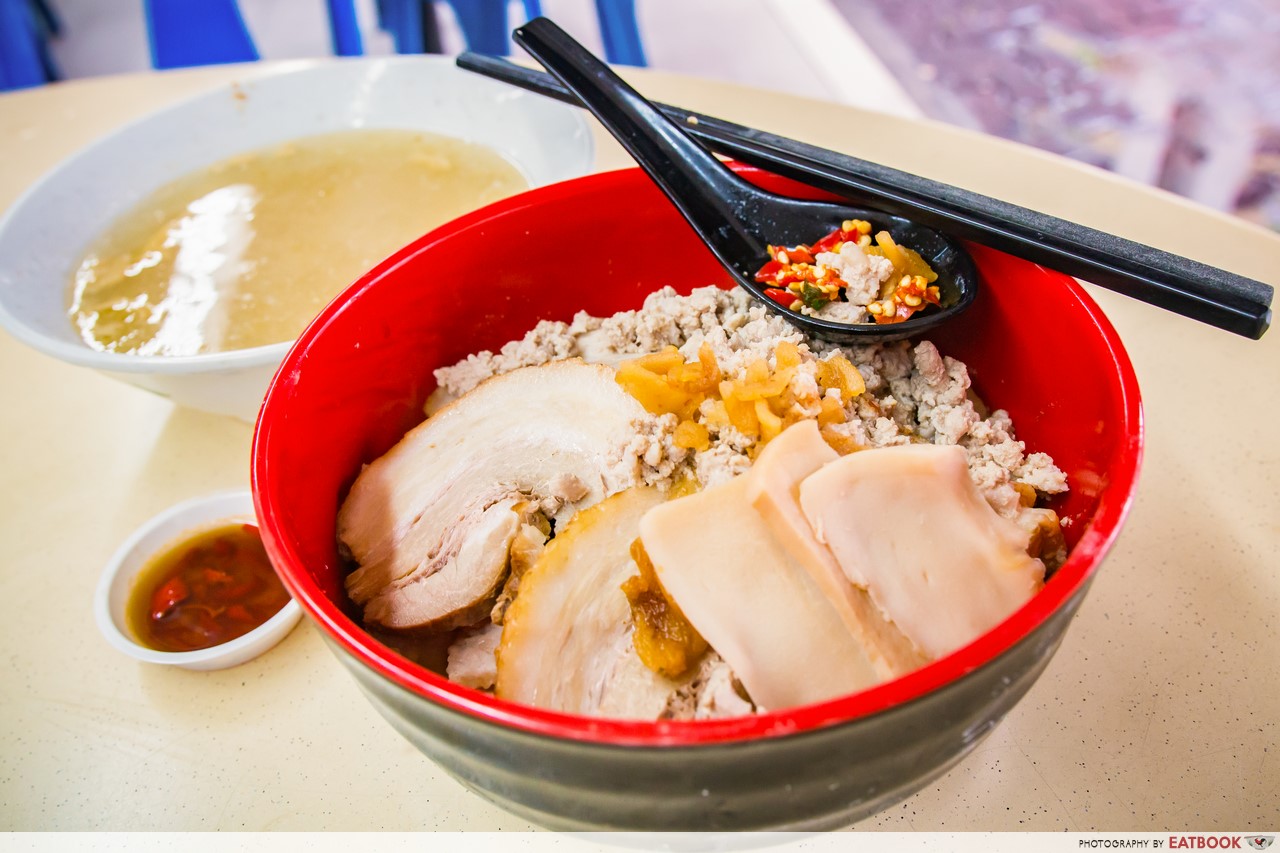 If you're a fan of Japanese food, you'll love the dishes served at Ah Hoe Mee Pok. Though paying $10 for a bowl of mee pok sounds pretty steep, their Japanese Fusion Mee Pok With Char Siew ($10) will convince you it's worth it. Instead of a traditional mee pok sauce, this dish is made with your choice of miso or shoyu sauce. Each bowl also comes with five slices of Japanese cha shu, bringing it closer to a hearty bowl of dry ramen rather than run-of-the-mill mee pok.
Check out our full review of Ah Hoe Mee Pok!
Address: Blk 710 Clementi West Street 2, Weng Kwang Coffee House, Singapore 120710
Opening hours: Thur-Tue 7am to 4pm
Tel: 8742 1341
---
2. Seafood Platter
---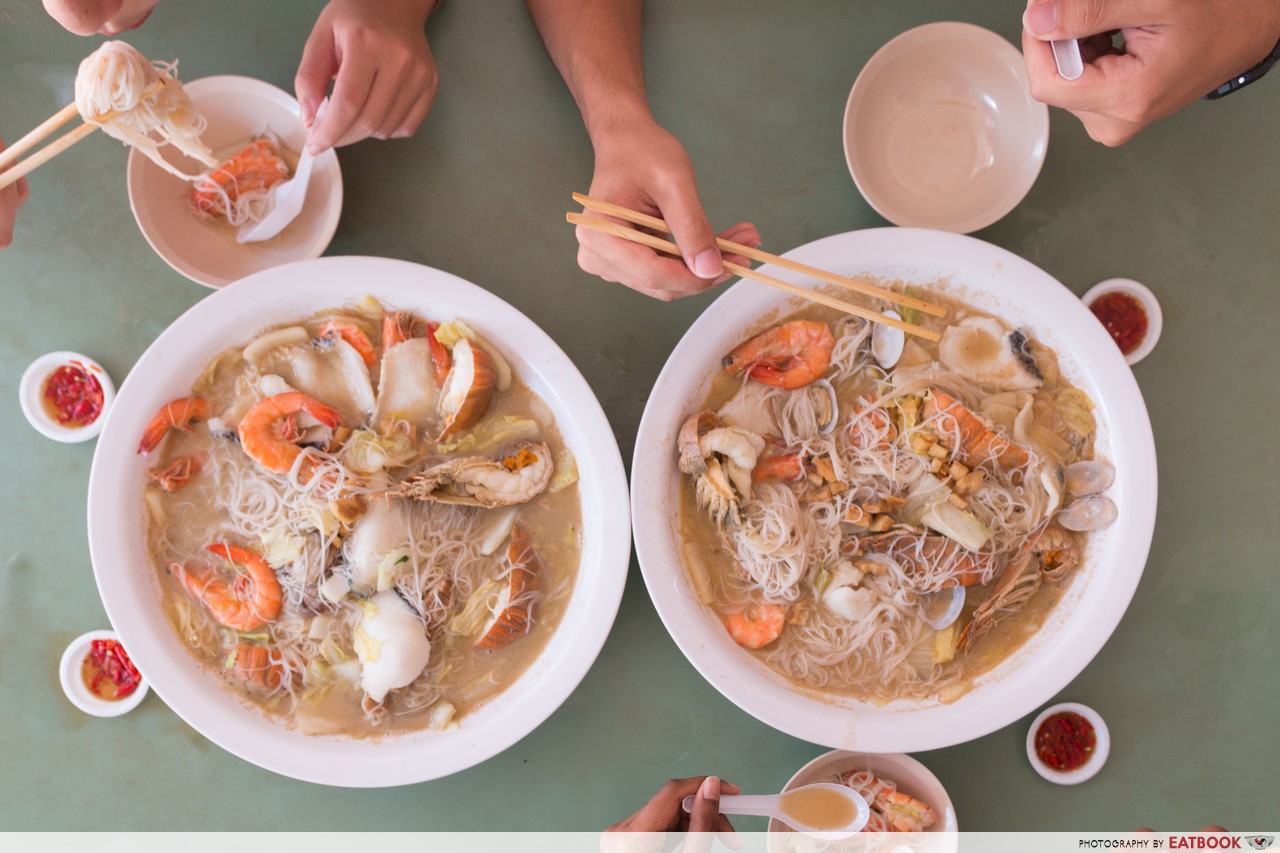 For an upgraded version of white beehoon, visit Woon Woon Pek Beehoon to enjoy their ginormous Seafood Platter ($30). This huge portion can feed three to four people, justifying the seemingly hefty price tag. It features slices of fish, prawns, crayfish, and lala. All the seafood in this are lightly stir-fried to give off a smoky, wok hei flavour, and the star of the show is the fleshy crayfish that make the meal more satisfying.
Check out our full review of Woon Woon Pek Beehoon!
Address: 2 Changi Village Road, #01-52, Changi Village Hawker Centre, Singapore 500002
Opening hours: Tue-Sun 11am to 9pm
Tel: 9451 1633
---
3. Special Seafood Platter
---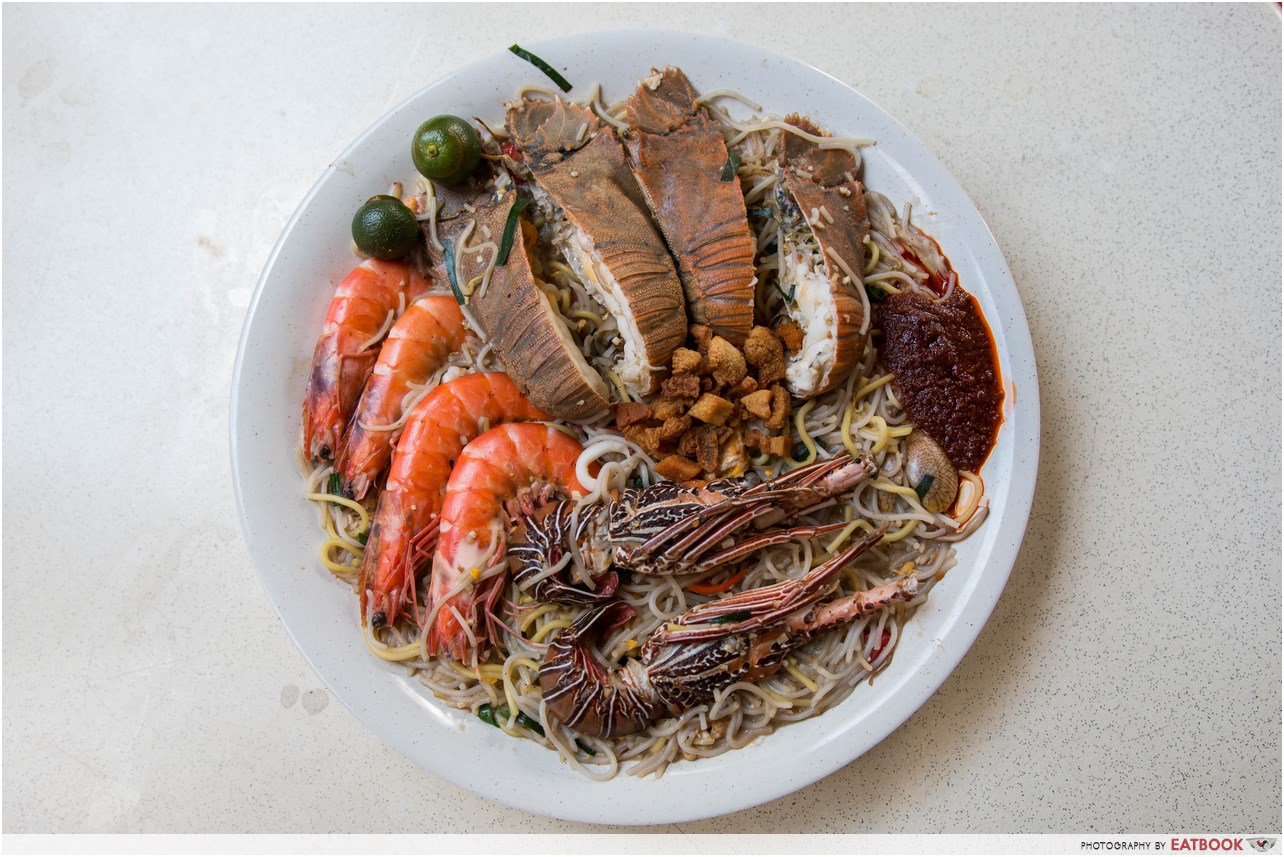 If you can't get enough of seafood, Mr Prawnie dishes out a mean Special Seafood Platter ($36). This massive platter can also feed three to four people, and comprises a generous heap of fragrant fried Hokkien mee, large prawns, two halves of a lobster, two crayfish, and lots of lala. Considering the portion size and the abundance of tasty seafood served, this flavourful platter is definitely worth every cent.
Check out our full review of Mr Prawnie!
Address: Blk 304 Ubi Avenue 1, #01-95, L32 Coffee Shop, Singapore 400304
Opening hours: Daily 11am to 10pm
Tel: 8700 3168
---
4. Kurobuta Char Siew Wanton Noodles
---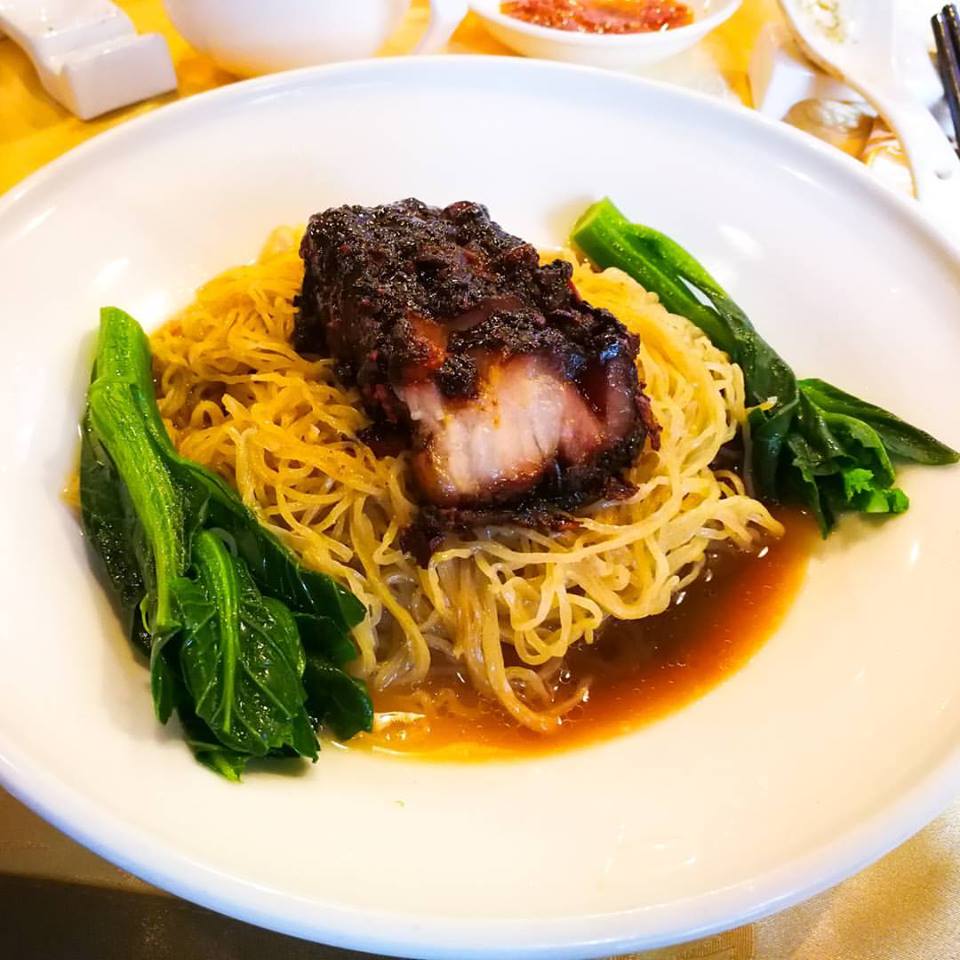 Image credit: @rentonyap
For some Michelin Star-quality wanton mee, Chef Kang has got you covered. Their Kurobuta Char Siew Wanton Noodles ($18++) is a zhng-ed version of this hawker classic. This fancy dish is made with bamboo-pressed noodles and tender kurobuta belly. The noodles used are extra springy and thin, while the slices of fatty pork have a melt-in-your-mouth texture. Be warned, enjoying this dish could possibly make every other plate of wanton mee you have pale in comparison.
Address: 25 MacKenzie Road, Singapore 228681
Opening hours: Wed-Mon 11:30am to 2:30pm, 6pm to 10:30pm
Tel: 6238 6263
Website
---
5. Lobster Laksa

---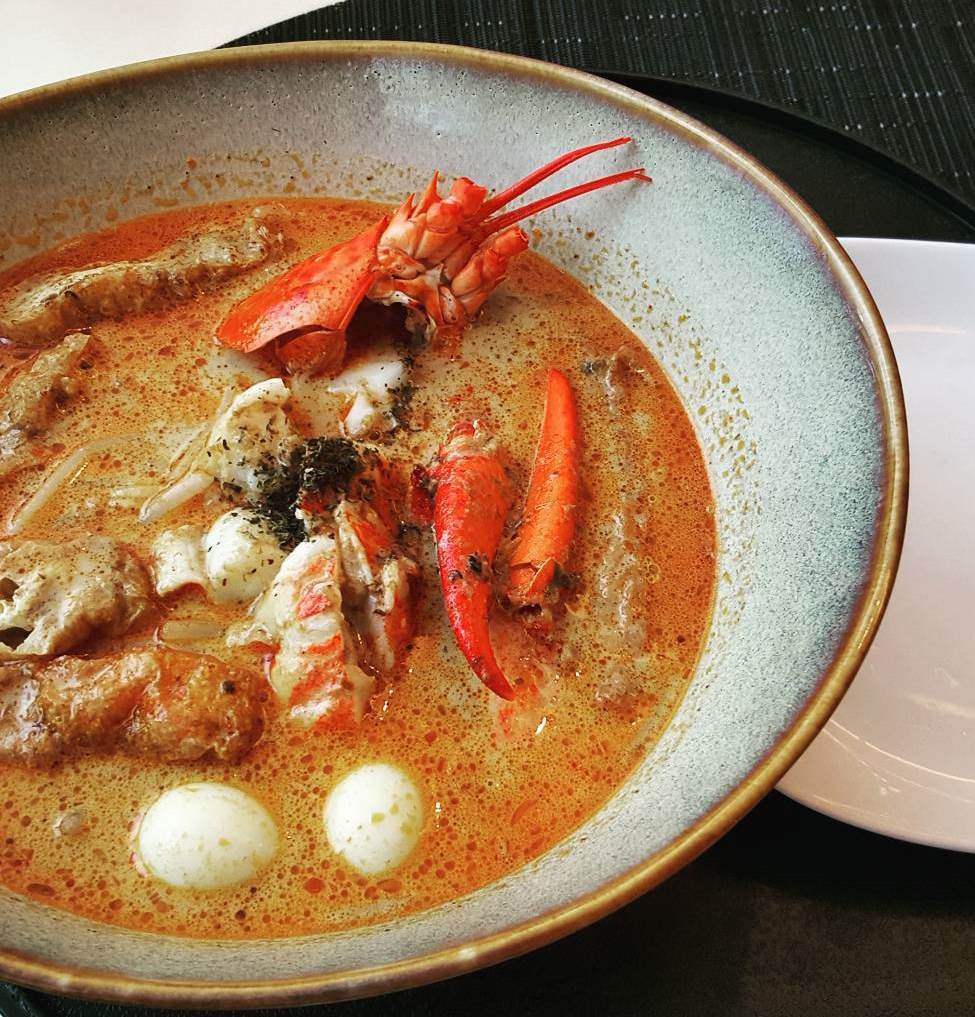 Image credit: @yali812
Aside from their famous chicken rice, Chatterbox also serves a mean Lobster Laksa ($36++). This dish features familiar flavours with a luxurious twist: a whole Boston lobster. The tender lobster flesh tastes even better after soaking in the mildly spicy, creamy laksa gravy. Aside from lobster, you'll get a large portion of thick bee hoon, tau pok, and two quail eggs.
Address: 333 Orchard Road, Level 5, Mandarin Orchard Singapore, Singapore 238867
Opening hours: Sun-Thur 11am to 11pm, Fri-Sat 11am to 2am
Tel: 6831 6288
Website
---
6. Nasi Lemak
---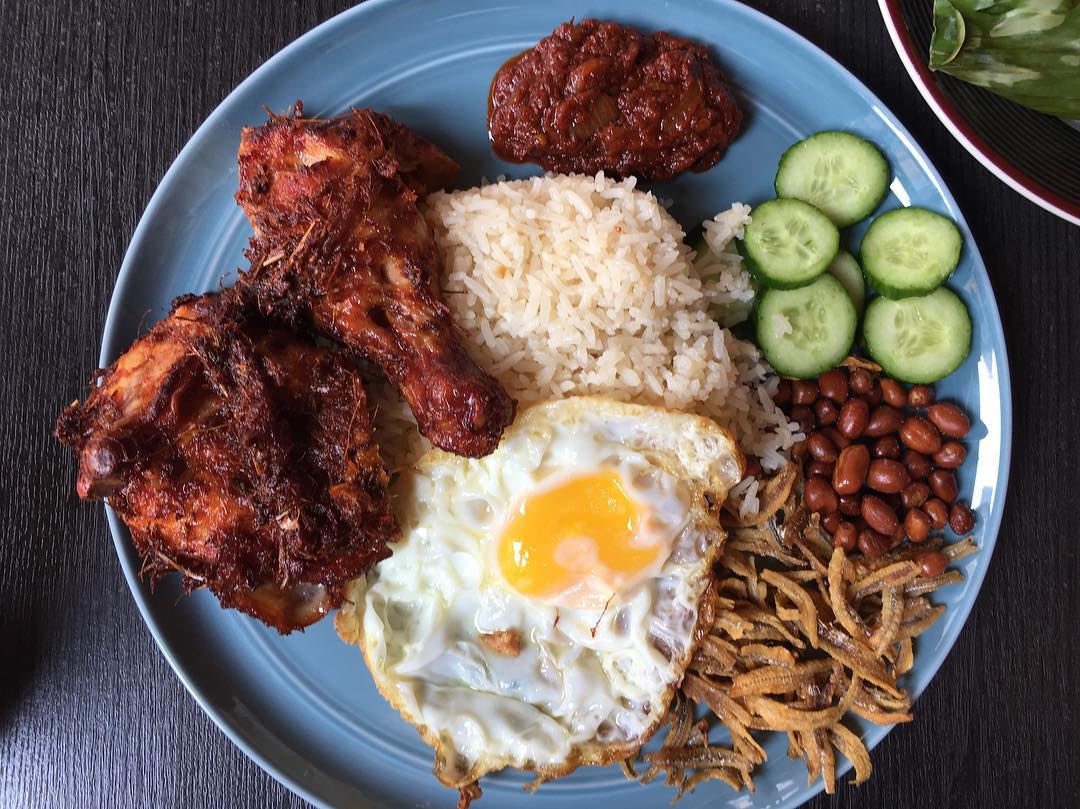 Image credit: @tanernest
Though its price tag may seem like a stretch, Nasi Lemak ($12.80) from The Coconut Club  has gained itself a cult following. Each plate comes with a fragrant heap of coconut rice, crispy ikan billis, a fried egg, two pieces of chicken, and flavourful sambal. Unlike your average nasi lemak that contains a single chicken wing, or two if you're lucky, The Coconut Club's tender, heavily spiced chicken comes in huge pieces. This is definitely a concern for the health-conscious ones, because it will require immense willpower to not eat all that skin at once.
Address: 6 Ann Siang Hill, Singapore 069787
Opening hours: Tue-Sat 11am to 3pm
Tel: 6635 2999
Website
---
7. Heart Attack Fried Rice

---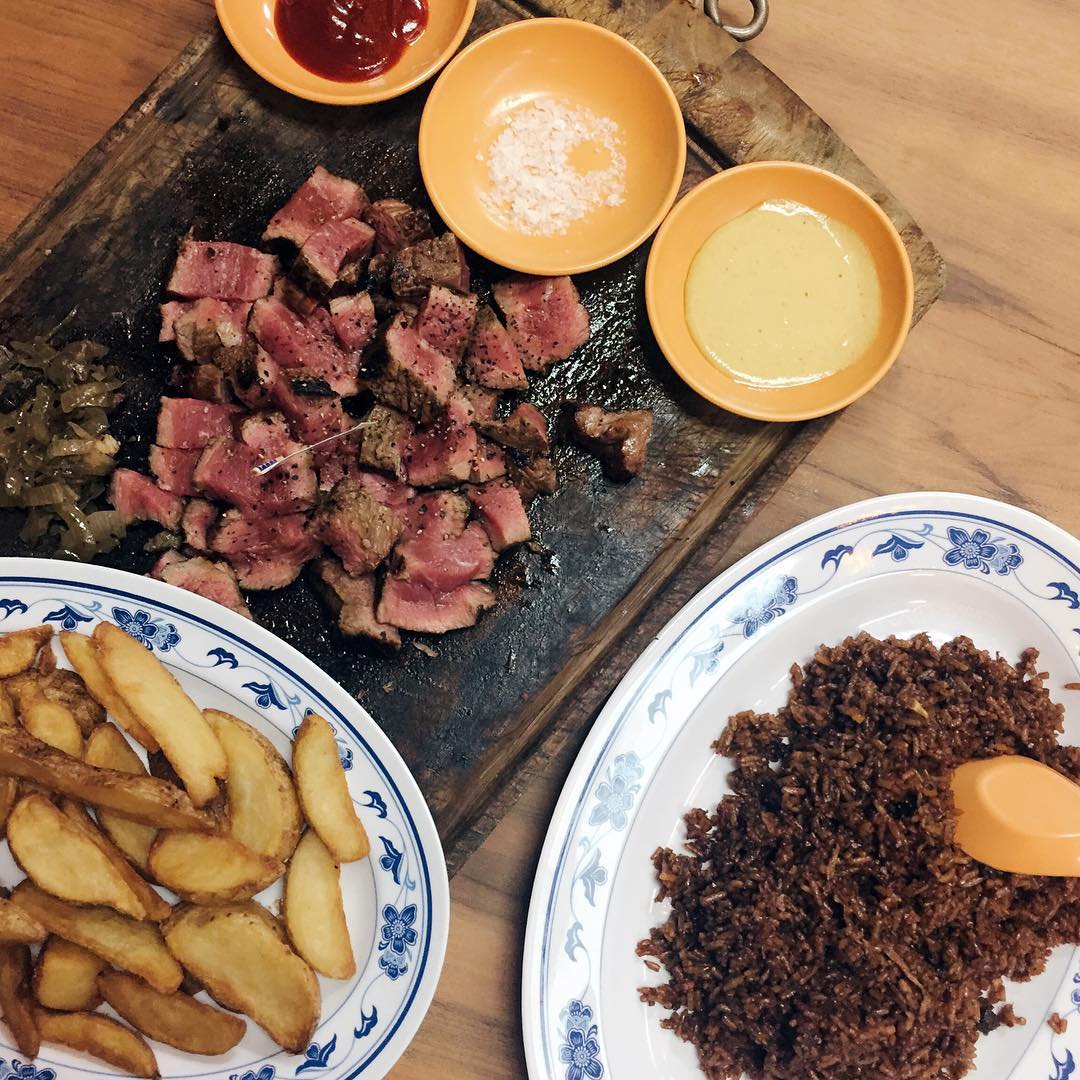 Image credit: @jowlly
I've never been a big fan of fried rice, but Heart Attack Fried Rice from New Ubin Seafood is a huge game changer. When you order their US Black Angus Rib Eye Beef ($14 for 100g), the restaurant will fry white rice with the juice and charred fatty ends from the beef before serving it on the side. Each mouthful of the rice has a smoky, charcoal taste that complements the richness of the beef. This is one zi char treat that is worth every dollar.
Address: 63 Hillview Avenue, Level 6, Lam Soon Industrial Building, Singapore 669569
Opening hours: Daily 11am to 2:30pm, 5:30pm to 10pm
Tel: 6466 9558
Website
Menu
---
8. Lobster Porridge

---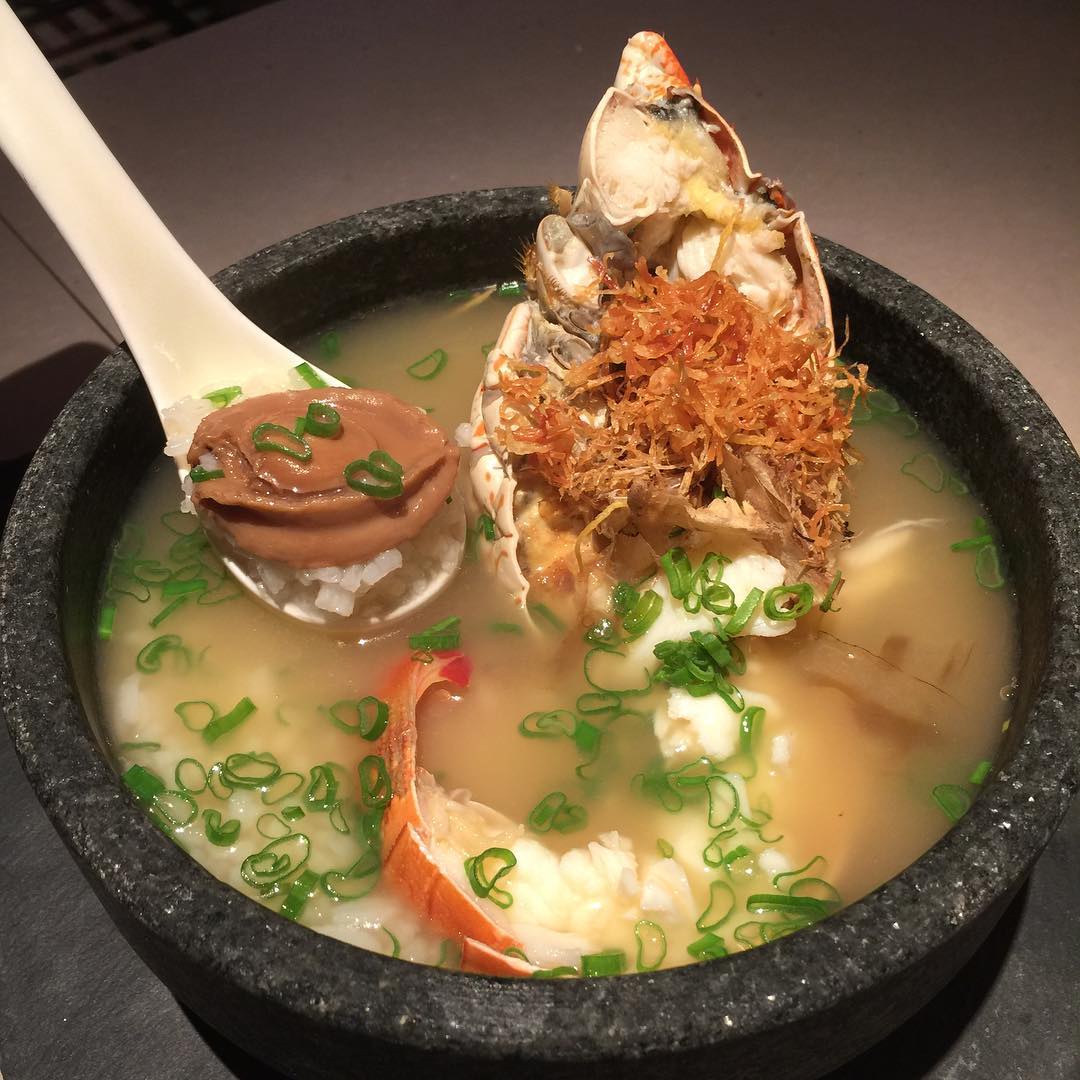 Image credit: @happykl19
If you think porridge is boring, this Lobster Porridge ($28++) from Beast & Butterflies will make you think again. Each comforting bowl of this Teochew-style porridge is made with rice, a whole lobster, and even a piece of abalone. The rice grains are great for soaking up the clear, tasty lobster broth. Though the idea of lobster sounds rich and luxurious, this dish is better suited for those with a light palate.
Address: 90 Robertson Quay, Level 1, Singapore 238259
Opening hours: Daily 12am to 2:30pm, 11:30pm to 12am
Tel: 6657 0018
Website
---
9. Signature Soup
---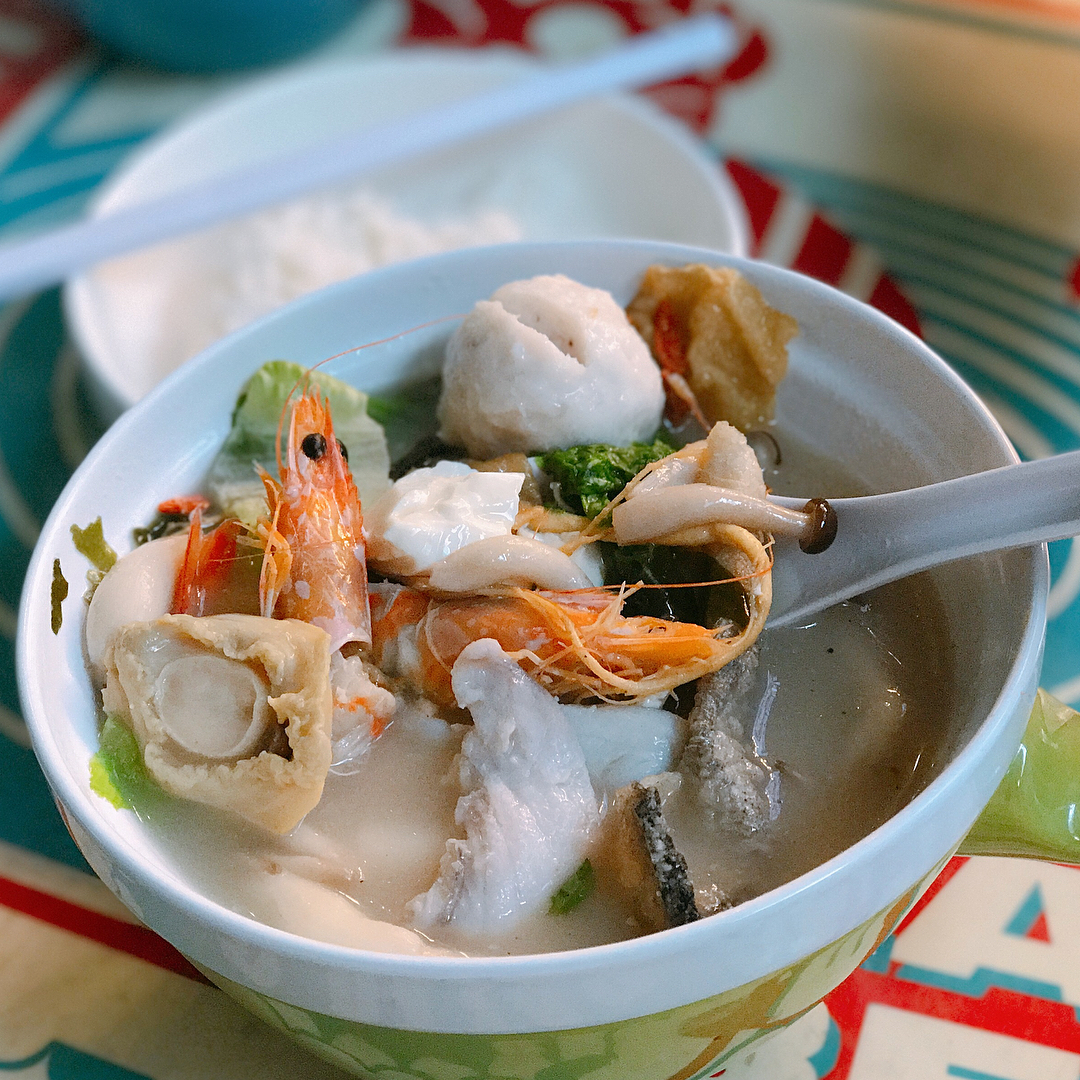 Image credit: @littleteochewgirl
Located in the CBD area, Yu Tang Clan dishes out an interesting variety of fish soups. Their most popular Signature Soup ($18.80) is packed with a natural sweetness from the selection of seafood used, including prawns, fried fish skin, smooth fish slices, and abalone. If you're a fan of umami-filled dishes, this will definitely be up your alley.
Check out other hawker soup dishes to try in Singapore!
Address: 1 Shenton Way, #01-11, One Shenton, Singapore 068803
Opening hours: Mon-Fri 8am to 6pm
Tel: 6509 9560
Website
---
10. Oyster Omelette
---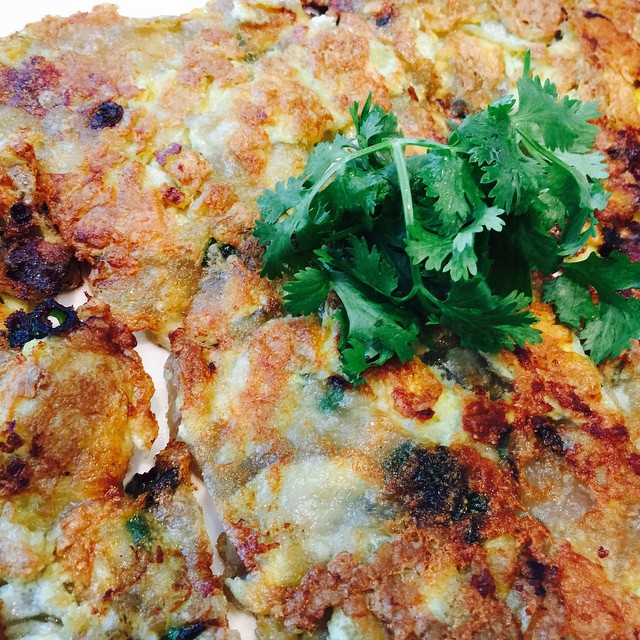 Image credit: @zorro_wants_to_get_out
This Oyster Omelette ($14++) from Chui Huay Lim Teochew Cuisine is great for those who feel like there are never enough oysters in the orh lua from hawker centres. Since you're paying double the market price, the restaurant packs this dish with a generous amount of juicy oysters. They also fry it a little differently to ensure that the crispy outer layer complements the chewiness from the gooey starch.
Address: 190 Keng Lee Road, #01-02, Chui Huay Lim Club, Singapore 308409
Opening hours: Mon-Thur 12pm to 3pm, 6pm to 11pm, Fri-Sun 12:30am to 3pm, 5:30pm to 11pm
Tel: 6732 3637
Website
---
Expensive hawker dishes that are #worthit
---
Consider heading down to one of these places the next time you're willing to splurge for higher quality versions of hawker classics. Leave a comment below telling us which of these dishes you want to try next!
---
Featured image taken from Instagram user @yali812's post.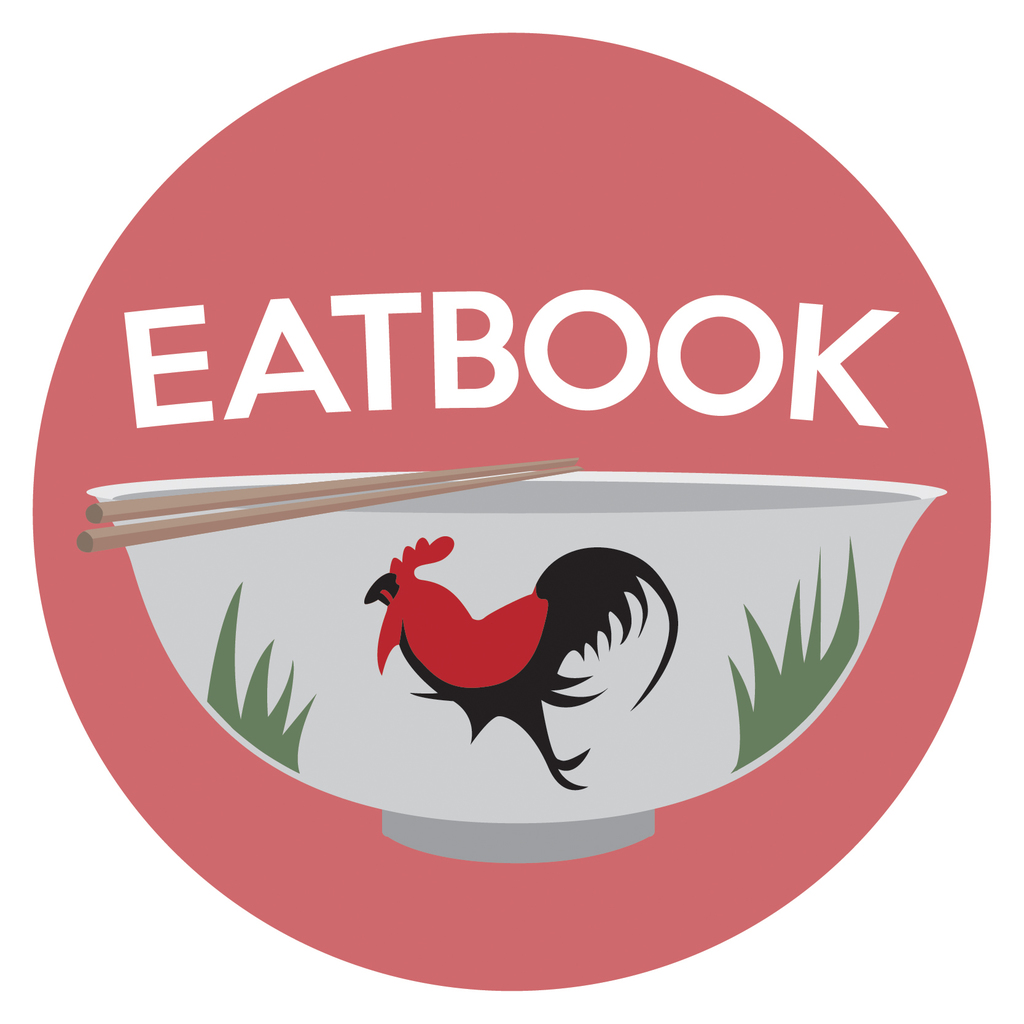 Drop us your email so you won't miss the latest news.