---
Hawker soups to soothe the Singaporean soul
---
I'm the kind of person who will willingly drink warm soup even when it's a humid 33 degrees Celsius outside. There's just something extra satisfying about it, whether or not we are blessed with a chilly rainy day in sunny Singapore. So if it has been a while since you last enjoyed the comforts of great soup, here are 10 different hawker soup places to get your fix.
---
1. Prawn mee steamboat
---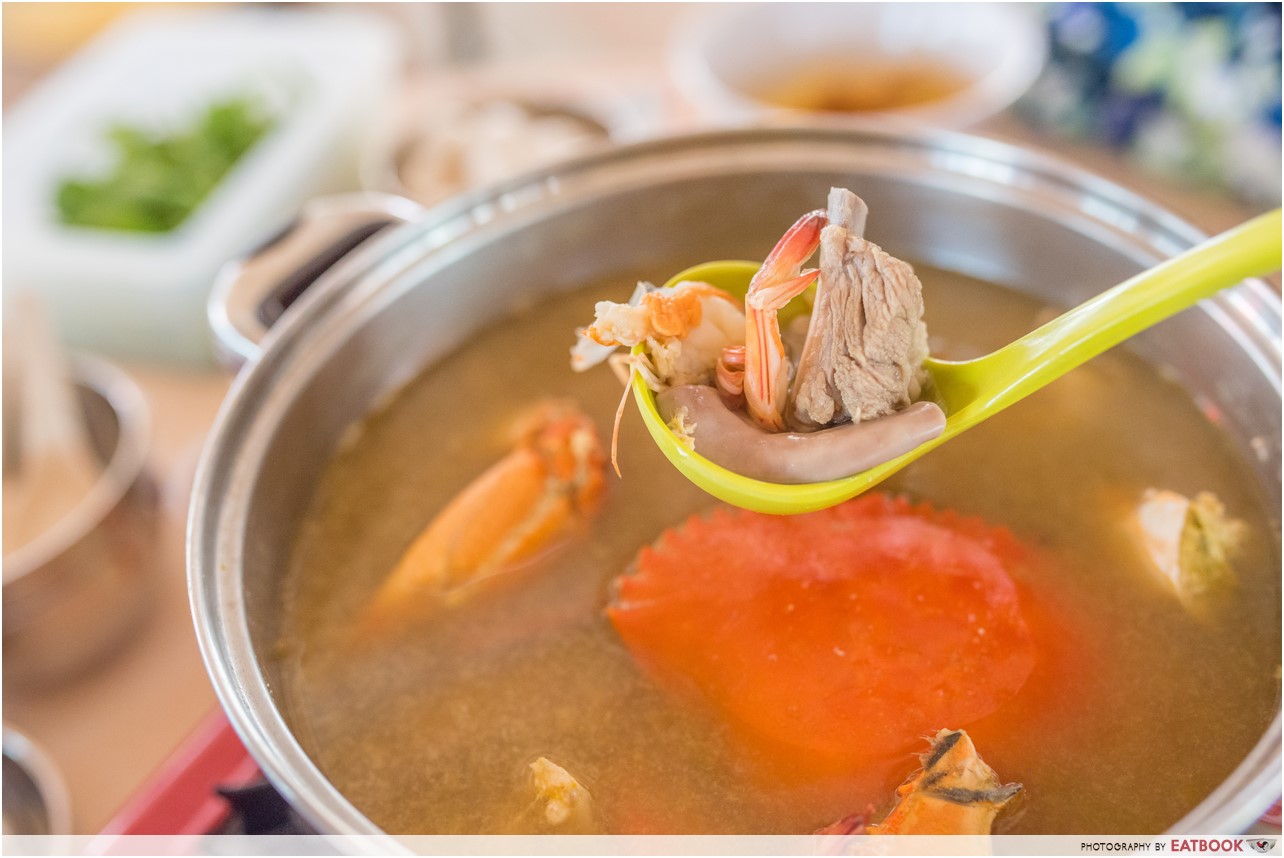 If you're looking for something a little more elaborate, head down to Wen Wen Pork Rib Big Prawn Mee. They offer a Seafood Prawn Mee Steamboat ($50 for two, $60 for four, $80 for six people) that comes with free-flow soup and noodles. Though the broth gets most of its tastiness from the prawns' natural sweetness, it also comes with other ingredients such as pig intestines, pork ribs and an entire crab. If you and your group of friends are ever looking for a way to chase the rainy day blues away, this is the place to be.
Read our full review of Wen Wen Pork Rib Big Prawn Mee.
Address: 51 Old Airport Road, #01-147, Old Airport Road Food Centre, Singapore 390051
Opening hours: Tue-Sun 11:30am to 2pm, 5:30pm to 9pm
Website
---
2. Claypot bak kut teh
---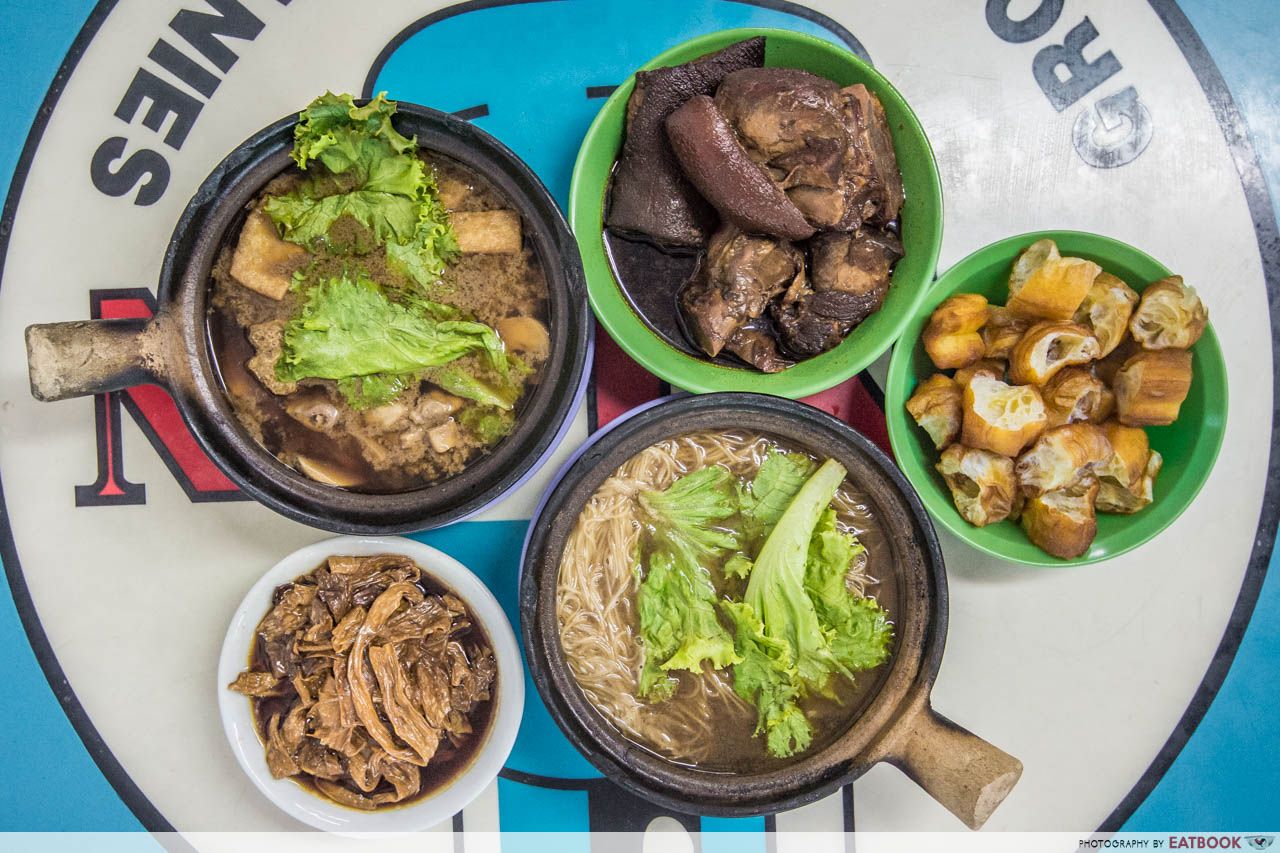 We can't have a list of go-to soups for Singaporeans without mentioning bak kut teh. The Hokkien-style Claypot Bak Kut Teh Mixed ($5.50) from Hong Ji Claypot Bak Kut Teh is made with pork stewed in a dark-coloured soup made from Chinese herbs. Unlike the common Teochew version, this broth is much less peppery. Chunks of pork ribs and slices of pig stomach, liver, intestine, tau pok, and button mushroom are included in the mixed bak kut teh pot. Make sure you remember to order a side of You tiao ($1) to dunk in the soup for maximum enjoyment.
Read our full review of Hong Ji Claypot Bak Kut Teh.
Address: 910D Upper Thomson Road, Singapore 787112
Opening hours: Daily 8am to 9pm
Tel: 9682 2614
Website | Full list of outlets
---
3. Seafood soup
---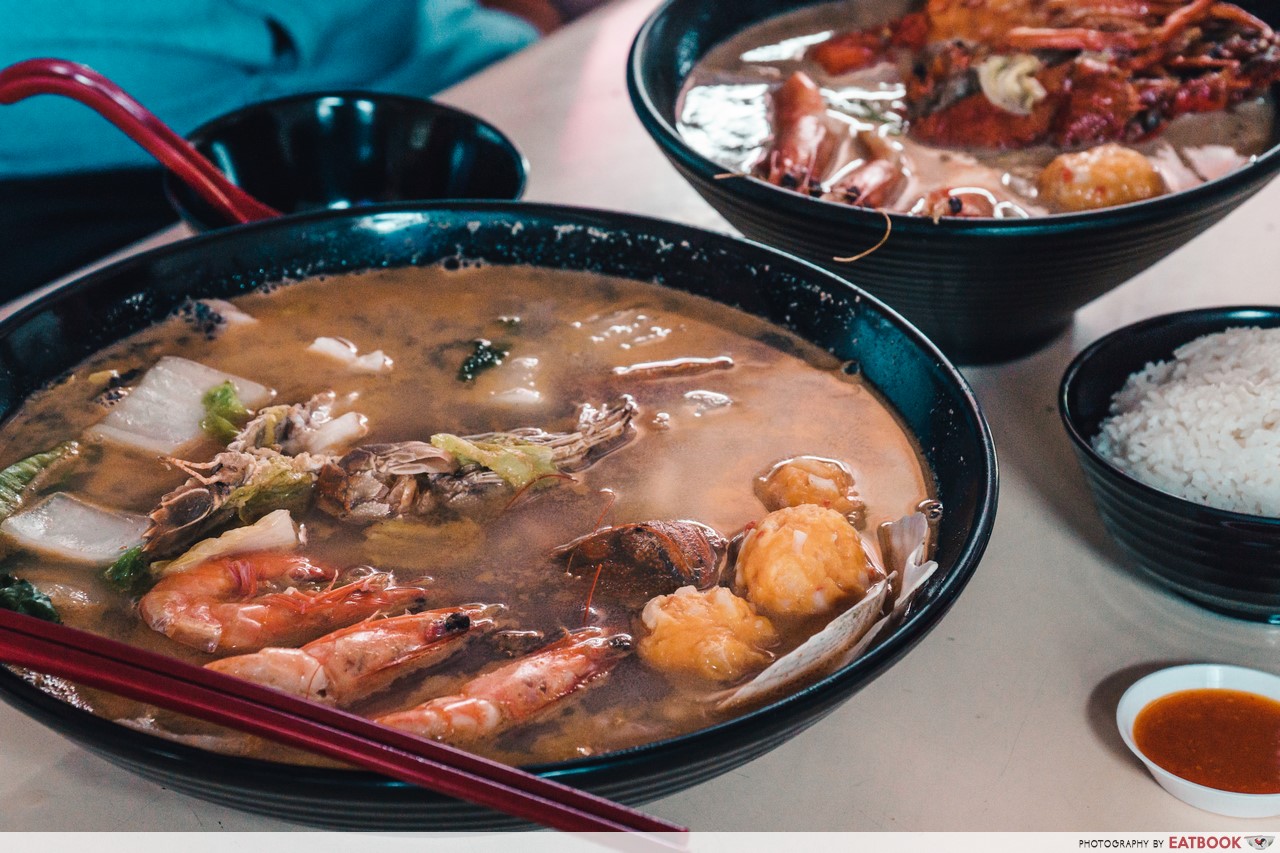 If you still can't get enough of seafood, Fresh Generation serves a sizeable Signature Seafood Platter ($28), which has a generous assortment of seafood enough to feed two to three people. Each bowl comes brimming with crayfish, scallops, lala, prawns, lobster balls, and slices of sheng yu (snakehead fish). If that's not enough to satisfy your seafood cravings, you can even choose to add a whole lobster ($22), or more of the above ingredients by topping up some money.
Read our full review of Fresh Generation.
Address: 51 Upper Bukit Timah Road, #02-164, Bukit Timah Market & Food Centre, Singapore 588215
Opening hours: Tue-Sun 11am to 9pm
Tel: 9451 1633
---
4. Teochew fish soup
---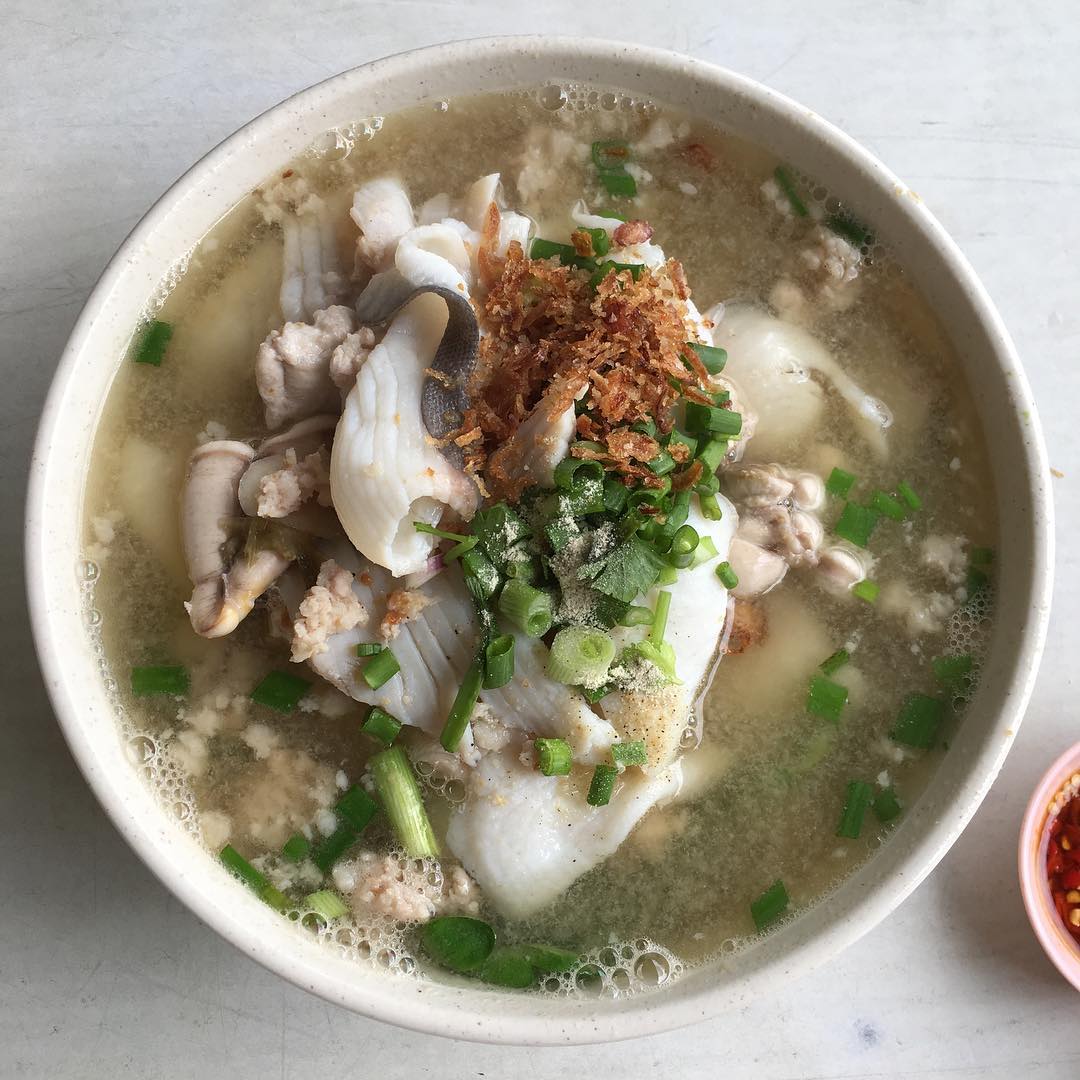 Though the prices may look a little steep for such a simple dish, Batang Sliced Fish Soup ($5/$7/$9) from First Street Teochew Fish Soup is worth the money and the peak hour queues. Tender slices of mackerel are cooked in a tasty broth that brings out the natural sweetness of the fish. Simple yet satisfying, this dish is the equivalent of American chicken noodle soup for us Singaporeans.
Address: 1014 Upper Serangoon Road, Double One Kopitiam, Singapore 534752
Opening hours: Tue-Sun 8am to 3pm
Tel: 8161 9552
Website
---
5. Big prawn noodles

---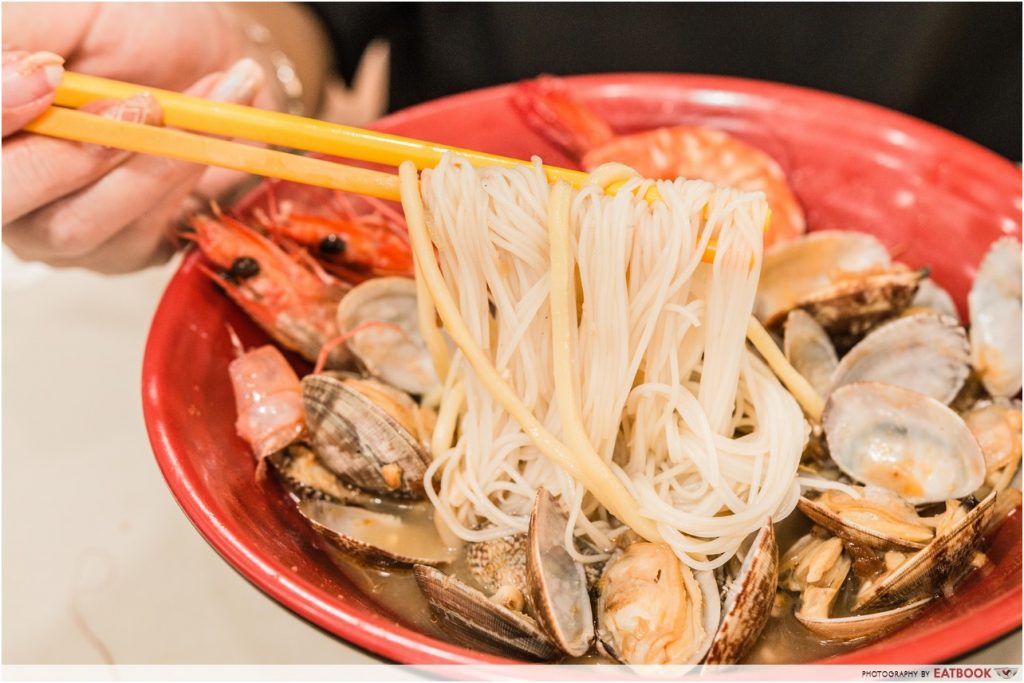 For a different take on prawn noodles, Sumo Big Prawn ($8) from Sumo Big Prawn Noodle is the dish for you. Each bowl comes with large, red prawns as well as a generous portion of springy clams. The signature broth is made by boiling prawn shells and pork ribs, giving it a delectable umami flavour. If you're a big fan of seafood, this is one soup dish you will definitely come back for.
Read our full review of Sumo Big Prawn Noodle and check out other tasty prawn mee in Singapore.
Address: Blk 628 Ang Mo Kio Avenue 4, #01-72, Singapore 560628
Opening hours: Tue-Sun 9am to 9pm
Tel: 9299 2621
Website
---
6. Red wine mee sua
---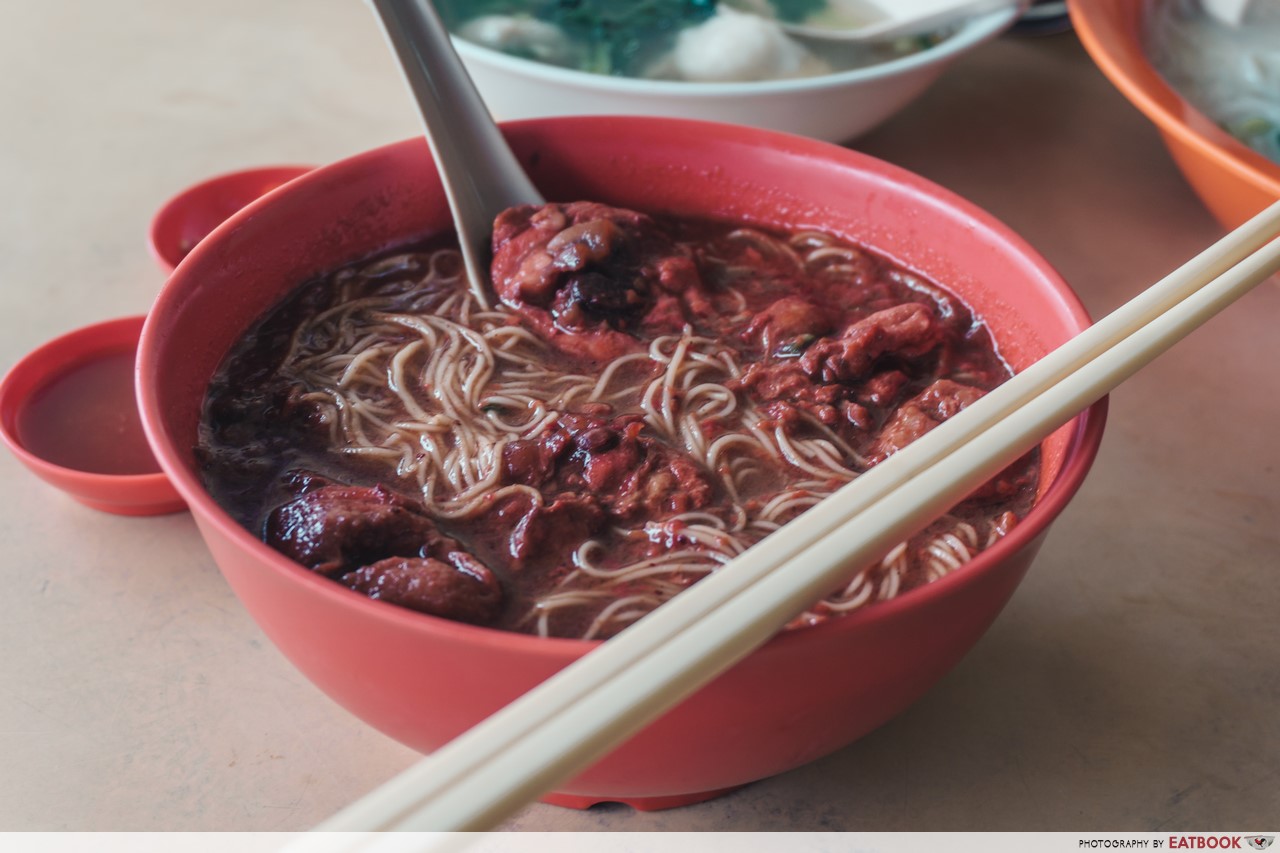 Red Wine Chicken Noodle ($5) from Seow Choon Hua Restaurant may appear way too intense to be edible, but don't let its intimidatingly deep red colour scare you off! This traditional Fuzhou dish gets its distinct red tint from ang zao, which is a paste-like residue collected from the process of fermenting rice and red rice bran to make red glutinous wine. Though this dish has a special place in the hearts of those who grew up with Fuzhou cuisine, it can be enjoyed by anyone willing to give it a try.
Read our full review of Seow Choon Hua Restaurant.
Address: 33 Sultan Gate, Singapore 198481
Opening hours: Daily 10am to 10pm
Tel: 6298 2720
---
7. Pig's Organ Soup

---
The idea of consuming pig's offal may be off-putting to some, but I find pig's organ soup to be strangely satisfying. Ri Tao Fu Teochew Pig's Organ Soup makes their pig's organ soup ($3) with generous servings of pig stomach, skin and intestines. Compared to other stalls, the broth here has a more robust flavour, so those with lighter palates may not enjoy this as much.
Find out where else to get good kway chap and organ soup in Singapore.
Address: 1 Jalan Kukoh, #01-11, Jalan Kukoh Market and Hawker Centre, Singapore 161001
Opening hours: Mon-Sat 10:15am to 9pm
---
8. Hot and sour soup

---
For anyone who thinks soup is boring, Hot and Sour Soup ($3) from Tong Xin Ju will prove you wrong. The soup is just the right thickness; it's neither too watery nor overly starchy. The tang and spiciness are also well-balanced and complemented by the various textures from the egg, tofu, pork slices and cabbage strips. This is an acquired taste but if you're into intense flavours or dishes such as mala xiang guo (a Sichuan-style spicy stir-fry), you'll probably enjoy it.
Address: 1 Kadayanallur Street, #01-92, Maxwell Food Centre, Singapore 069184
Opening hours: Tue-Sun 11am to 8pm
Tel: 9662 3501
Website
---
9. Hainanese herbal mutton soup
---
Herbal Mutton Soup ($9) from Ivy's Hainanese Herbal Mutton Soup is chock-full of hearty ingredients that will leave you feeling utterly satisfied. Each bowl comes with a generous amount of black fungus, tau pok and tender mutton. The mutton does not have an overly gamey taste and is stewed until the meat can be easily pulled apart from the bone. Goji berries also add an element of sweetness to the broth and complement the savoury mutton. There aren't many places that dish out Hainanese mutton soup anymore, so enjoy this rare find while it's still in the hawker scene.
Address: 121 Pasir Panjang Road, Stall 14, Pasir Panjang Food Centre, Singapore 118543
Opening hours: Daily 11:30am to 9pm
Tel: 9818 8219
Website
---
10. Peanut soup
---
Combining dessert and soup is like bringing two of my favourite things together. 75 Ah Balling Peanut Soup manages to do so with their well-loved Peanut Soup ($1) that is served with handmade tang yuan (glutinous rice balls) ($1.70 for four pieces served with peanut soup). This flavourful dessert soup is simmered for hours until the peanuts are tender. They offer a few different flavours of tang yuan, including peanut, black sesame, yam, and green tea.
Address: 505 Beach Road, #01-75, Golden Mile Food Centre, Singapore 199583
Opening hours: Daily 10am to 8:30pm
Tel: 6293 8702
Website
---
The ultimate comfort food
---
Though Singapore may not have sweater-weather conditions for us to appreciate warm soup, we should still be able enjoy the many different versions we have. Leave us a comment below telling us which of these you'd crave for the most on a rainy day!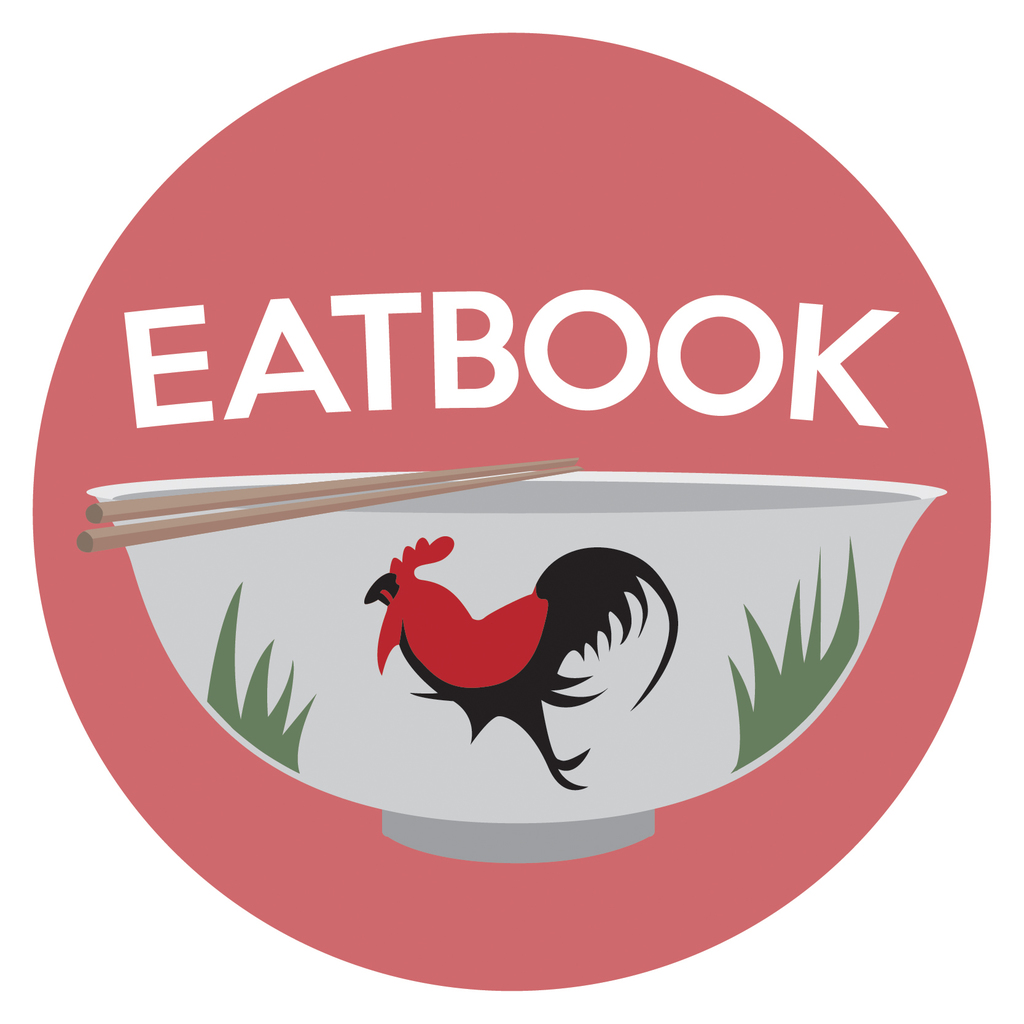 Drop us your email so you won't miss the latest news.