---
What to eat at Ayer Rajah Food Centre
---
Ayer Rajah Food Centre is a hawker centre that has some of Singapore's top Indian-Muslim food joints, including Indian rojak and mee goreng. It has also been recently renovated, so its interiors have undergone quite a facelift.
Here are the best stalls to check out for every kind of craving!  
---
1. N M Abdhul Rahim Mee Goreng  
---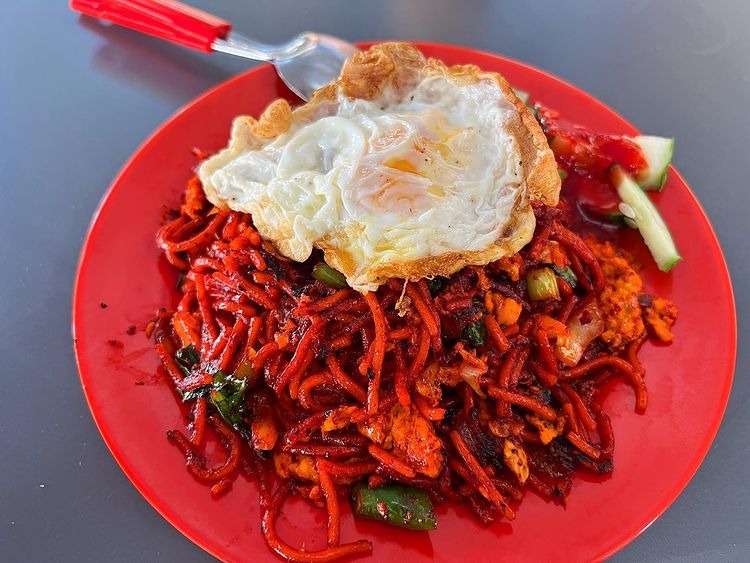 Image credit: @eatwalkshoptravelclick
If you see plates of bright red noodles on the tables at Ayer Rajah Food Centre, it's most definitely the Mee Goreng ($4) from N M Abdhul Rahim. Having been around for more than 35 years, this stall is touted to have some of the. best mee goreng in Singapore. Though cooked only with simple ingredients such as peas, eggs, and cucumbers, it's packed with flavour. Their secret sambal recipe adds a depth of spicy savouriness, while the use of a cast iron wok gives a smoky undertone that nicely wraps up the dish!
Unit number: #01-60
Opening hours: Daily 10:30am to 12am
N M Abdhul Rahim is a halal-certified eatery.

---
2. Adhus Salam Rojak
---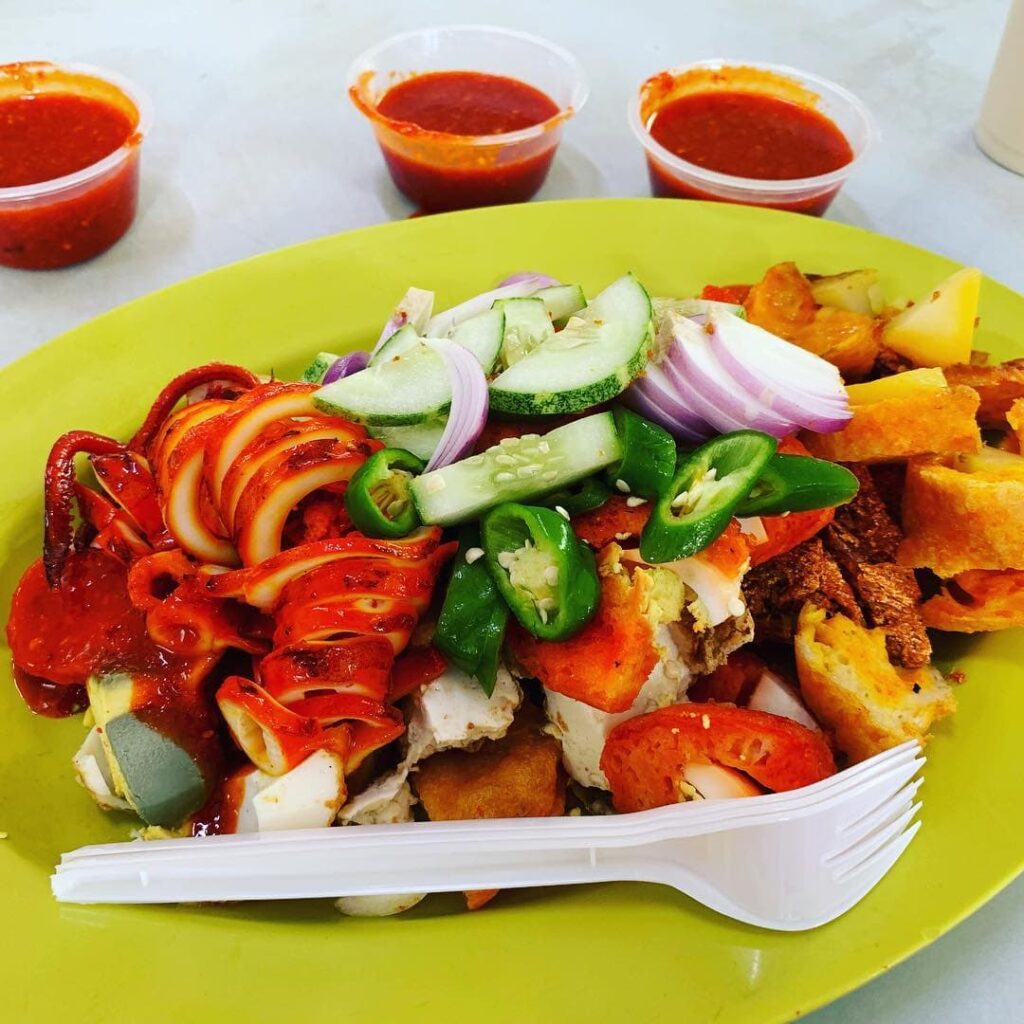 Image credit: @abdullah.parman
Adhus Salam Rojak has been consistently coined as one of Singapore's best Indian rojak. A must-try is their fresh and crisp coconut fritters, which are made of freshly grated coconut. Other ingredients in the rojak include vadai (crispy prawn fritters), fried eggs, and tofu, all of which go well with the sauce.
The sauce is a little spicier than usual which makes it a plus for those who appreciate a little kick. The price depends on the number of items you pick, but $10 would be a reasonable budget for two people looking for a good supper snack!
Unit number: #01-73
Opening hours: Daily 11am to 10pm
Adhus Salam Rojak is not a halal-certified eatery, but it is Muslim-friendly.

---
3. A Rashid Khan Kambing Soup
---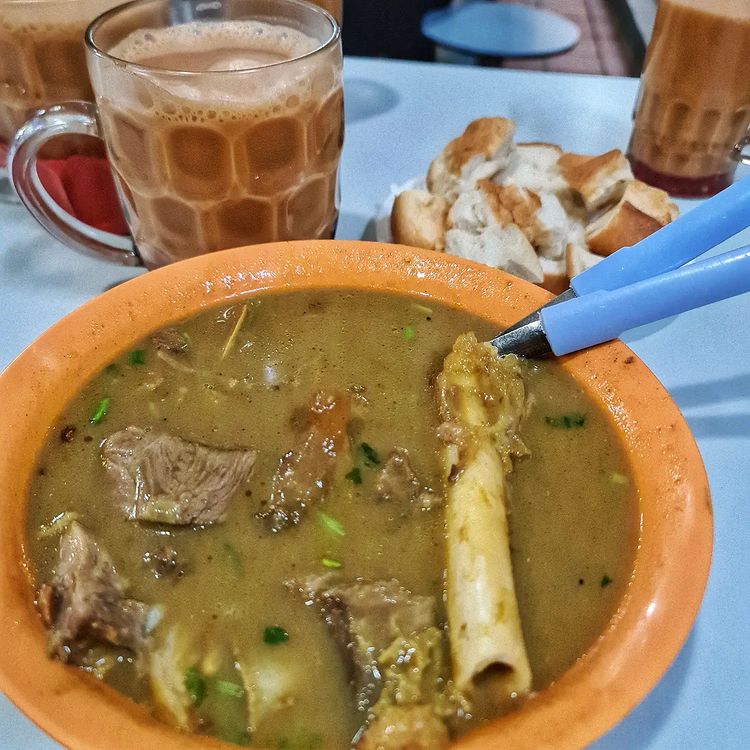 Image credit: @l1ng.yunz
Kambing Soup is best eaten on a rainy day and no stall does it better than A Rashid Khan. Inside this spicy broth of mutton soup are chunks of mutton, garnished with coriander and leek. A portion starts at $6.
The soup also comes with a plate of sliced french loaf so you'll surely go home full and satisfied. If you are gutsy enough, do try the mutton soup with the brains; Singapore's Michelin Guide 2017 has identified it as one of their specialities!
Unit number: #01-58
Opening hours: Tue-Sun 8am to 11pm
A Rashid Khan is not halal-certified, but it is Muslim-owned.

---
4. Habib's Rojak
---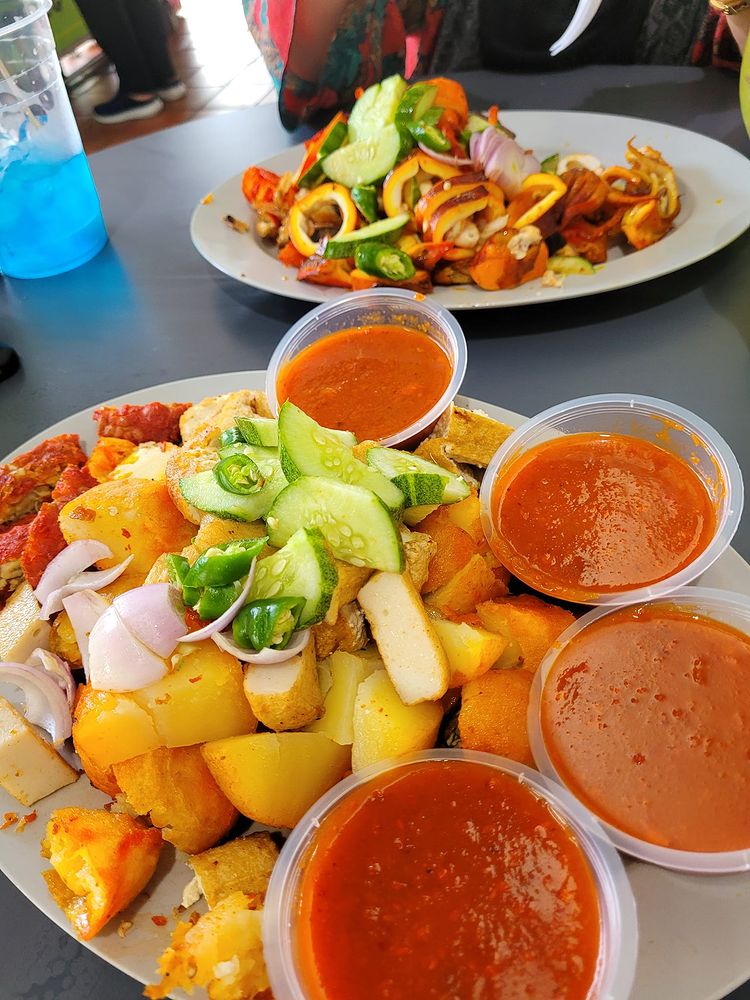 Image credit: @danielsaputra45
A strong competitor of Adhus Salam Rojak is Habib's Rojak. Like the former, you can expect to find ingredients such as fried prawn fritters, coconut fritters, fish fillets, and fried potatoes, all fried upon order.
Their dipping sauce is less spicy than the one at Adhus Salam's. Nonetheless, it still serves its function of elevating simplicity with its sweet and spicy richness. Don't get too carried away though—mindless picking could see you end up with $25 worth of ingredients on your plate!
Unit number: #01-68
Opening hours: Daily 11:30am to 9:30pm
Habib's Rojak is not halal-certified, but it is Muslim-owned.
---
5. Tokyo BBQ Stingray
---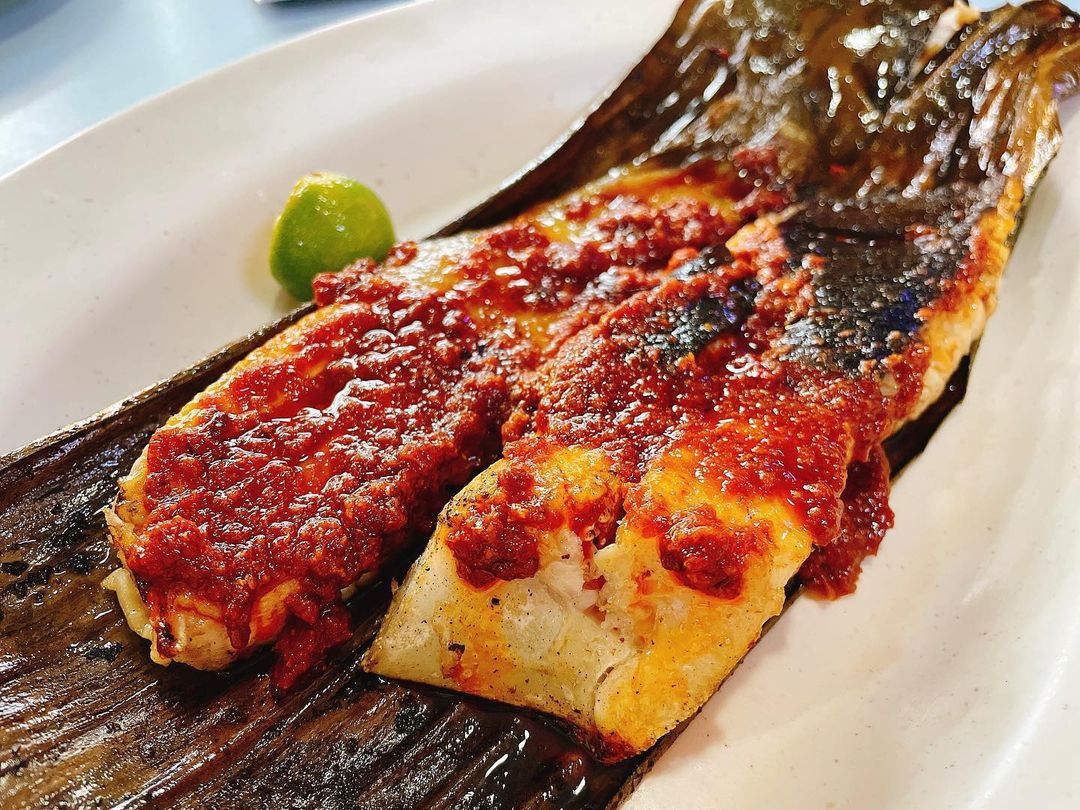 For delicious grilled seafood, head to the well-known Tokyo BBQ Stingray.
Completely unrelated to the Japanese capital, the BBQ Stingray ($12/$14/$16) here may be thicker than usual, but it is no less juicy or flavourful. The sides are nicely charred and the flesh, which has a good coating of the sambal paste, glides off the cartilage smoothly. Together with the chinchalok and chilli achar, the stingray delivers a zesty savouriness all at once. For a complete supper, try the Oyster Omelette ($11.50) and the Grilled Squid ($13), both of which will satisfy any local supper cravings.
Unit number: #01-07
Opening hours: Daily 6pm to 11:30pm
Tokyo BBQ Seafood is not a halal-certified eatery.
---
6. Firdaus Prata & Briyani House
---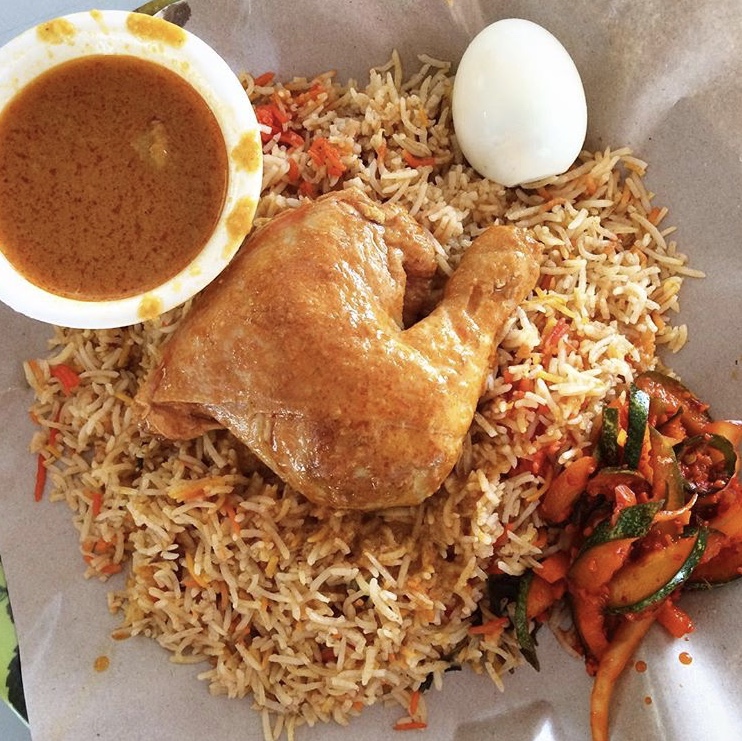 Image credit: @itsjuststeph
Another stall that has earned itself a loyal following is Firdaus Prata & Briyani House. Herds of office workers can be seen queueing for this stall's Briyani ($6) during lunchtime, and the sheer size of this dish explains it all.
A heaping scoop of yellow long-grain rice is doused in curry gravy. The size of the chicken thigh is substantial enough to accompany you to the very last grain of rice. The dish also comes with a hard-boiled egg, achar, and a small bowl of gravy—a nutritious afternoon grub for anyone with an appetite!
Unit number: #01-50
Opening hours: Mon-Fri 9am to 9pm, Sat 8am to 10:30pm, Sun 9am to 11pm
Firdaus Prata & Briyani House is not a halal-certified eatery, but it is Mulsim-owned.

---
7. Uncle Noodle Wanton Mee
---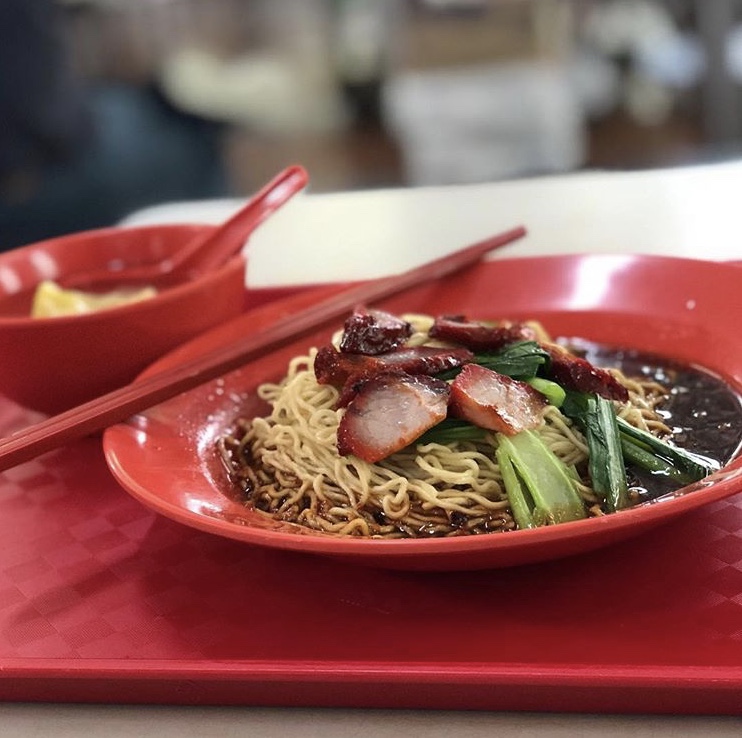 Image credit: @surendransatapha
Previously called Jurong Wanton Noodles, nothing else has changed about the Wanton Noodles from Uncle Noodle. For just $3.50, you can get a generous portion of wonton noodles coated with black and chilli sauce, along with some char siew, vegetables, and a bowl of dumpling soup. The dumpling skin is soft and not overly doughy, allowing the flavour of the meat to come through with every bite. Take a trip down memory lane with a taste of this childhood classic!
Unit number: #01-04
Opening hours: Daily 5:30am to 2:30pm
Uncle Noodle is not a halal-certified eatery

---
8. Joo Chiat Prawn Mee 
---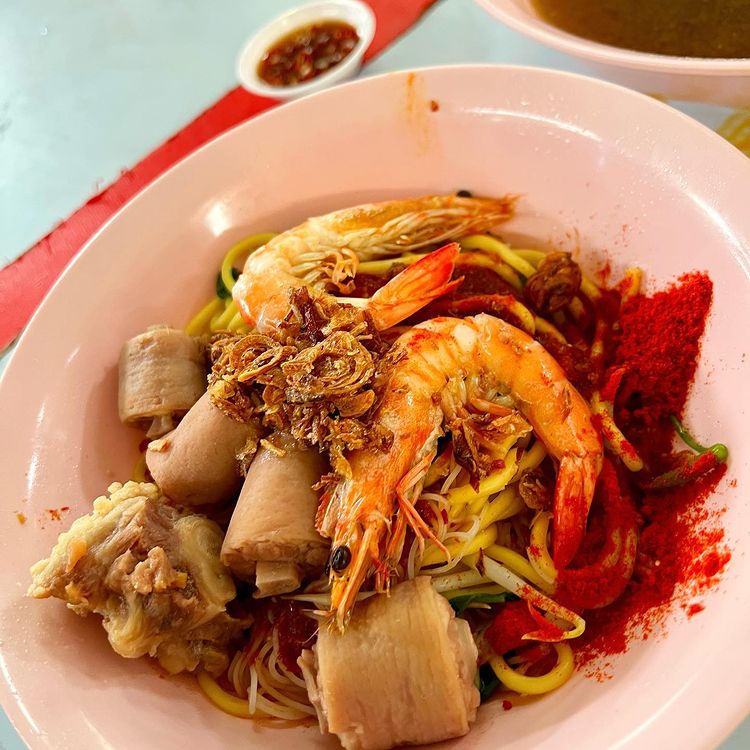 Image credit: @jt6263
Singapore has a handful of big-name prawn noodle stalls—Blanco Court, Beach Road, Jalan Sultan, to name a few. A lesser-known presence in the canon is Joo Chiat Prawn Mee, who shares a legacy with the names above due to a shared family ancestry. The eatery has been around since 1983, though they did take a hiatus. It has since reopened in Ayer Rajah Food Centre, where it continues to sell hearty bowls of dry and soup Prawn Noodles (from $4), all served with their fiery chilli powder. If you're not averse to pig's tail, definitely try their Pig's Tail Prawn Mee (from $5), served with gelatinous rounds of the off-cut.
Unit number: #01-35
Opening hours: Wed-Mon 7:30am to 2pm
Joo Chiat Prawn Mee is not a halal-certified eatery.
---
9. Mr Dum Biriyani
---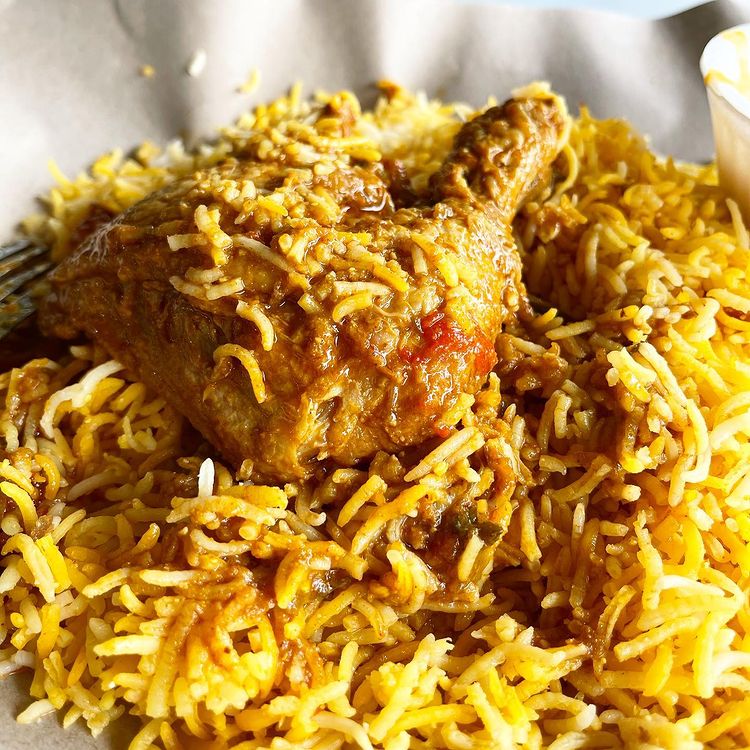 Image credit: @meow888
Dum briyani is a very specific way of cooking that requires the meat and rice to be slow-cooked together in a sealed pot for maximum flavour. You definitely get to taste the results of that effort at Mr Dum Briyani at Ayer Rajah Food Centre. The popular stall has three types of dum briyani available: Mutton ($7), Chicken ($6), and Mix Combo ($24), the latter of which feeds four with a combination of both chicken and mutton. The use of spice here is generous, and the rice is beautifully perfumed.
Unit number: #01-78
Opening hours: Tue-Fri 11am to 3pm
Tel: 9186 2548
Mr Dum Briyani is a halal-certified eatery.
---
10. Power Rojak Bandung 
---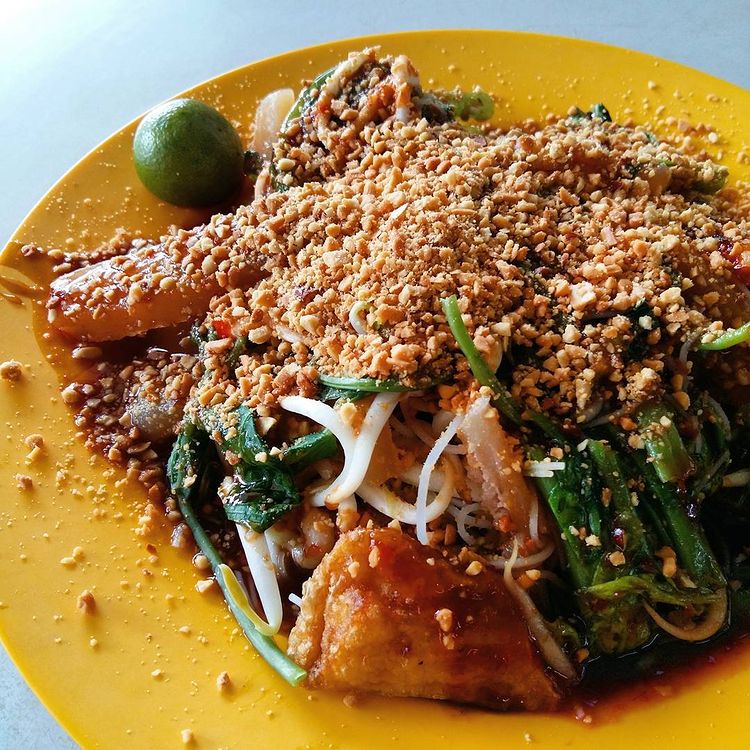 Image credit: @eatfoodlivefood
As its name suggests, Power Rojak Bandung serves up sweeter, Indonesian-style rojak in myriad variations, as well as a selection of bubur, AKA congee. But if you're here for the rojak, try their signature Rojak Petis Power ($7), which comes with the usual selection of rojak ingredients, along with a shiok dressing, and slices of century egg. To make the rojak a full meal, try the Rojak Bandung Sotong ($6), which comes with generous cuts of cuttlefish, beansprouts, kang kong, and bee hoon, all tossed in the same, addictive gravy.
Unit number: #01-63
Opening hours: Tue-Sun 12:15pm to 7:45pm
Power Bandung Rojak is not halal-certified, but it is Muslim-owned.
---
11. Satay Power 6 
---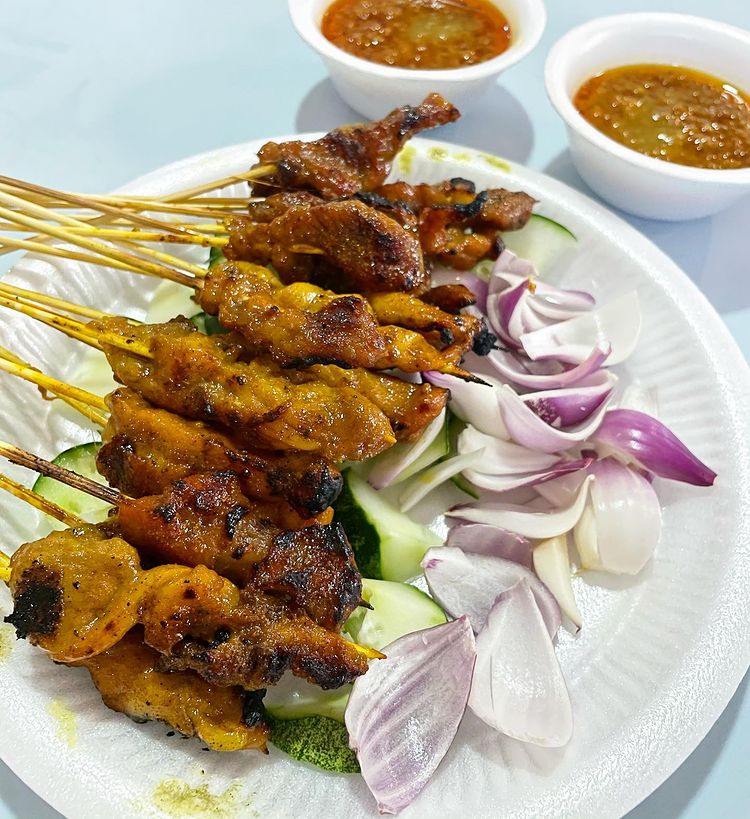 Image credit: @jocakezbake
With a motto like "better than the best, better than the rest," you know Satay Power 6 is bringing its A-game to its diners. While the brand is best known for being Stall 6 along the iconic Lau Pa Sat Satay Street, they also have an Ayer Rajah Food Centre offshoot worth visiting if you live in the West. Diners get the same selection of moreish, freshly grilled satay here, from chicken to mutton, and even beef and duck. A signature dish not to be missed is the BBQ Prawns Set (from $40 for small), which comes with whole grilled prawns, charred just so. Otherwise, satay sets start from $35 for a set that feeds two, comprising 10 sticks each of chicken, mutton or beef, and prawns. 
Unit number: #01-23
Opening hours: Mon-Fri 3pm to 11pm, Sat-Sun 12pm to 11pm
Website
Satay Power 6 is not a halal-certified eatery, but it is Muslim-owned.
---
12. Hong Kong Yummy Soup
---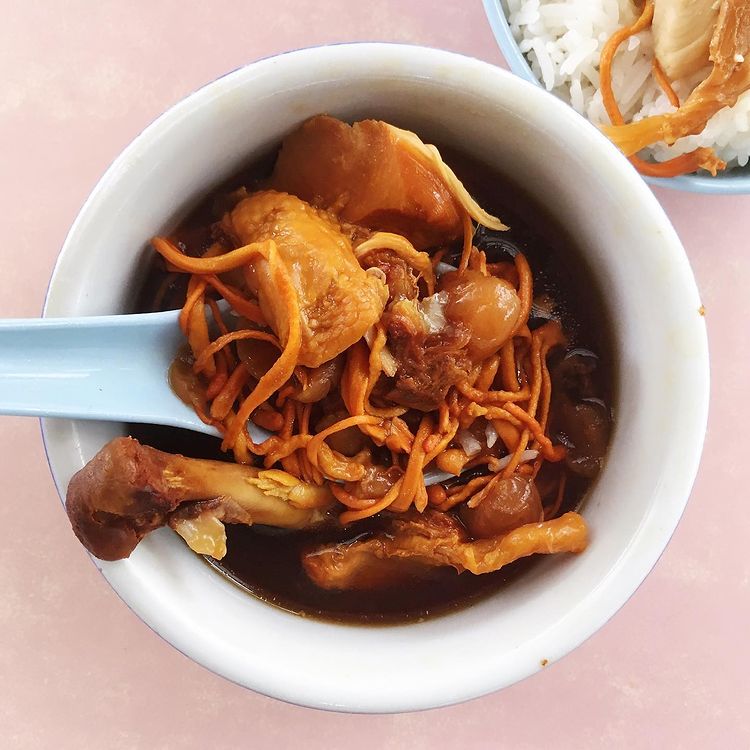 Image credit: @popwator
Double-boiled soup fans, it is time to make your way to the far West to try out Hong Kong Yummy Soup. Only open three days a week, this stall often sports snaking queues for its super-authentic Hong Kong-style double-boiled soups. Each soup is cooked from scratch, on-site, and then slowly boiled to extract maximum flavour. Popular options include the Spareribs Soup with Lotus Root ($4.50), featuring tender pork and lotus roots cooked till tender, while still retaining a bit of their crunch, and Cordyceps Flower Soup with Chicken ($5.50), strong, herby, and oh-so nourishing. 
Unit number: #01-06
Opening hours: Mon, Wed, Fri 11am to 7:30pm
Hong Kong Yummy Soup is not a halal-certified eatery.
---
What to eat at Ayer Rajah Food Centre 
---
While Ayer Rajah Food Centre is one of the many places Westies would bring up in the East versus West argument, there are tons of other reasons worth exploring this side of Singapore!
For those unconvinced, check out this list of West Coast food gems that'll even make an Easties travel to the other end. From good ol' hawker food to atas cafe delicacies such as steak fries and truffle scrambled eggs, a trip to the far end of the island will not disappoint. 
For more local food recommendations, read our guide to the best bak chor mee in Singapore!
10 Best Bak Chor Mee In Singapore Ranked—Tai Hwa, Tai Wah, Seng Kee And More
Featured image adapted @jt6263, @popwator, and @eatfoodlivefood.