---
Balestier food guide
---
You may think there's nothing more to Balestier and its nearby Novena area than light shops and hospitals, but this area is a gourmand's heaven if you look at the right places. Besides Boon Tong Kee Chicken Rice and Founder's Bak Kut Teh, there's plenty of gastronomic activity going on here! Here are check out our Balestier food guide for proof that the area is a foodie's paradise.
---
1. Bee Kia Seafood Restaurant
---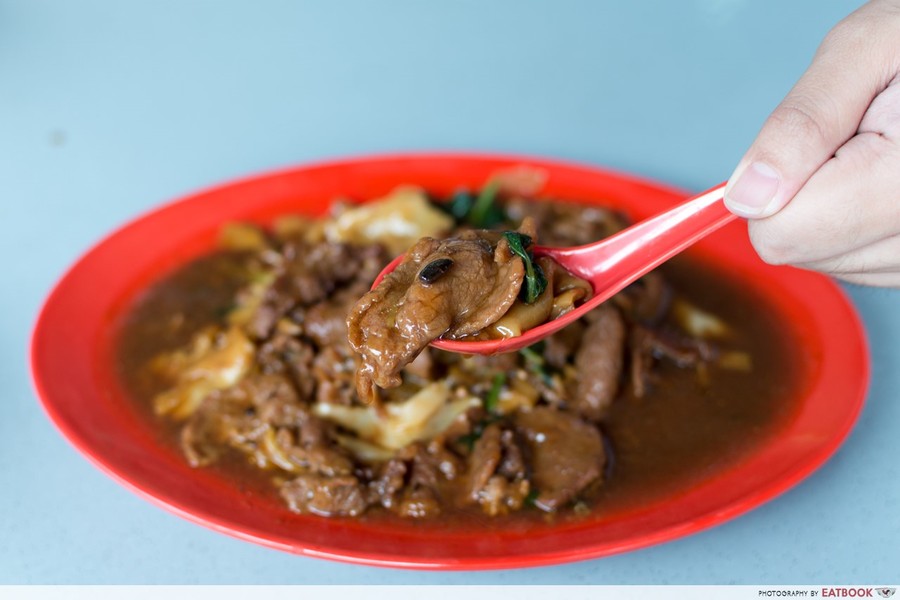 Bee Kia Seafood Restaurant is an excellent place to satisfy those beef hor fun cravings. Their Beef Hor Fun (from $5) is a delicious mix of silky sheets of rice noodles and tender beef slices drenched in a fragrant gravy packed full of wok hei. Don't miss out on their succulent Prawn Paste Chicken ($10) either, as it's got that right amount of pungent shrimp paste goodness without being too overpowering or salty.

Read our Bee Kia Seafood Restaurant review.
Address: 1 Thomson Road, #01-326, Sin Mee Eating House, Singapore 300001
Opening hours: Mon-Sat 12pm to 10:30pm
Tel: 6254 8490
Website
---
2. Loong Fatt Tau Sar Piah 
---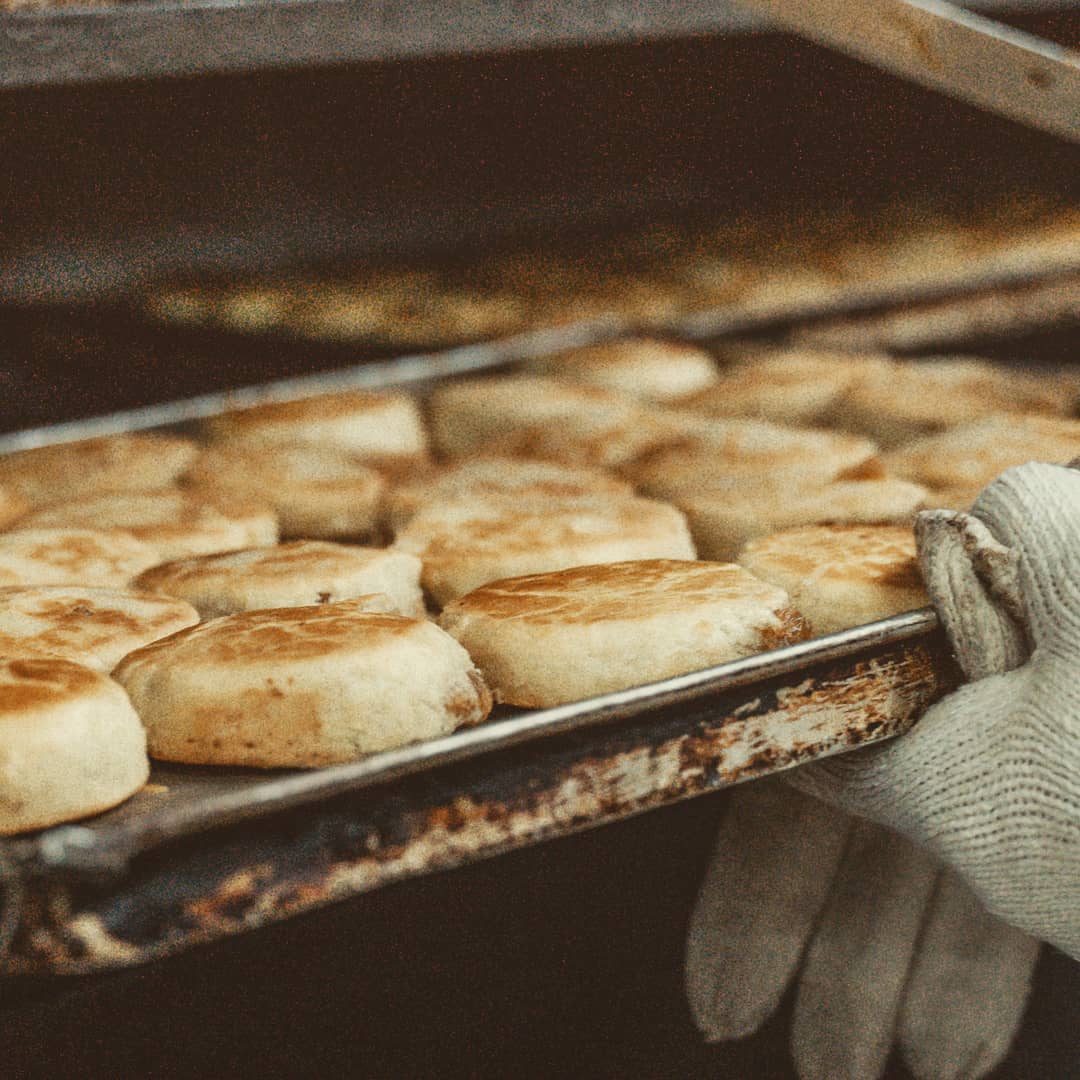 Image credit: @loongfatt1948
If there's one thing Balestier is known for other than the multitude of light shops, it's the tau sar piah. Our favourite one to go to is 639 Loong Fatt Tau Sar Piah because it feels like you're taking a step back into the 1960s. The wooden booths and marble table tops that have been there for decades add to the nostalgic charm of this place.
Other than their sweet and savoury Tau Sar Piah ($0.90), which are still handmade by the uncles and aunties running the shop, do try their old-school Custard Puffs ($0.90 each) and Banana Cake ($1.10) for flavourful blasts from the past.
Address: 639 Balestier Road, Singapore 329922
Opening hours: Mon-Sat 7:30am to 3:30pm
Tel: 6235 4584
Website
Loong Fatt Tau Sar Piah is not a halal-certified eatery.
---
3. Balestier Hoover Rojak 
---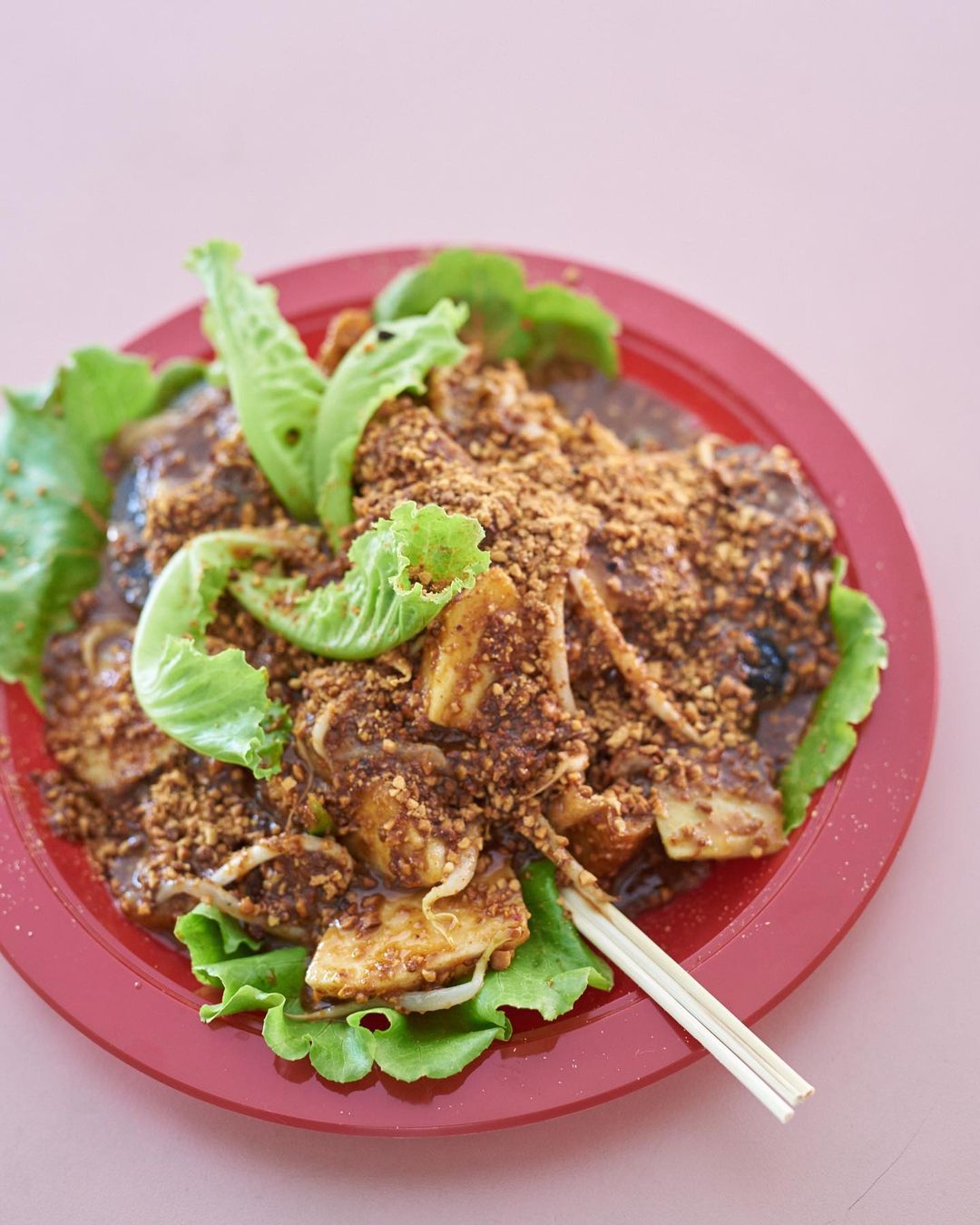 Image credit: @nowifeelsomething
A trip to the Balestier 'hood isn't complete without a serving of Balestier Hoover Rojak. Located in the nearby Whampoa food centre, this rojak often appears on the Michelin Guide Bib Gourmand list for their flavourful sauce. The stall was first established in the 1960s by an itinerant hawker and has grown into the household name it is today. Their rojak features unique ingredients, such as century egg, and jellyfish, atop the usual array of fruits and you tiao fritters.
Check out our Whampoa Market food guide.
Address: 90 Whampoa Drive, #01-06, Singapore 320090
Opening hours: Wed-Sun 10am to 4pm
Balestier Hoover Rojak is not a halal-certified eatery.
13 Whampoa Market Stalls To Try When It Reopens, Including Michelin-Approved Orh Luak And Rojak
---
4. Boon Tong Kee @ Balestier
---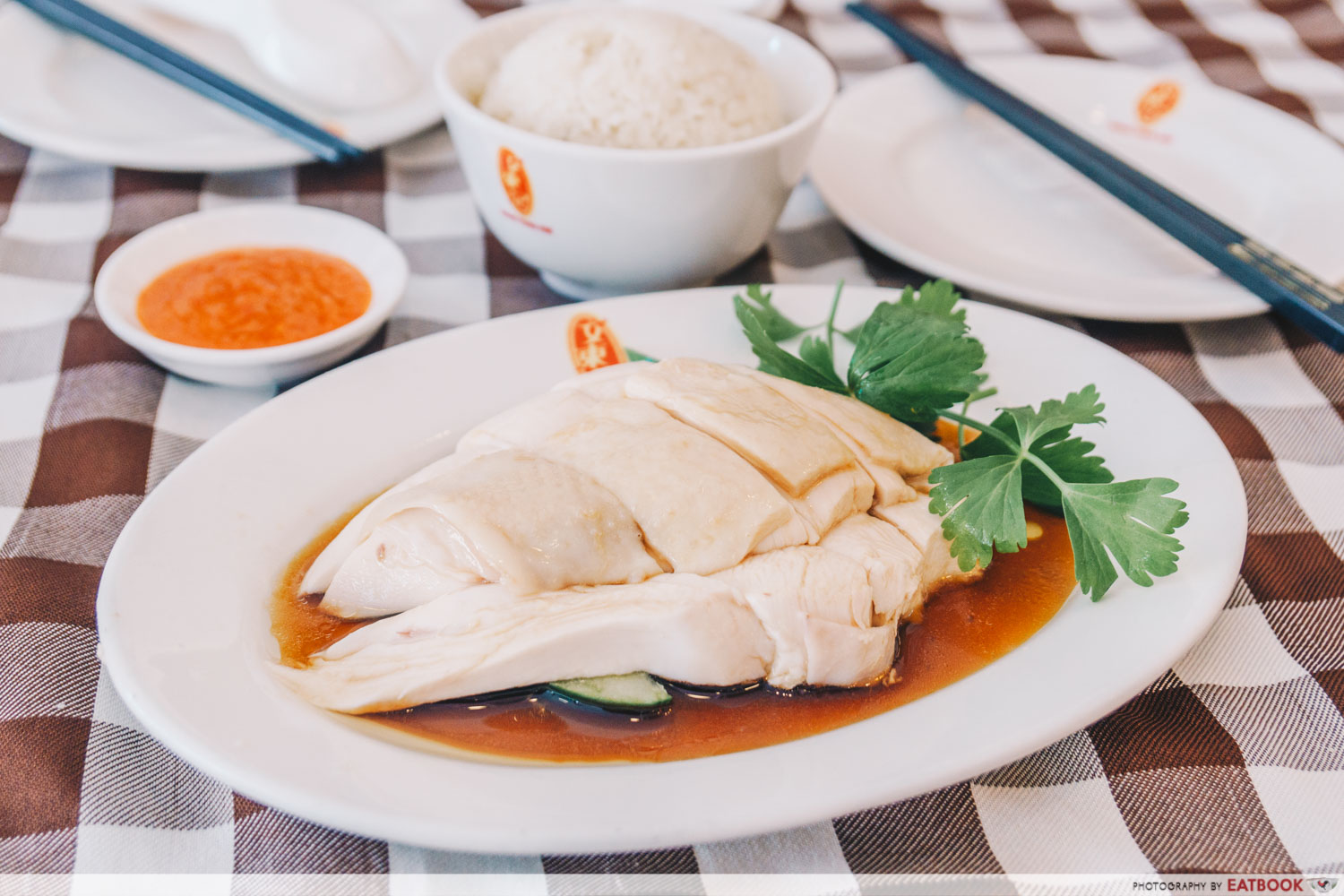 Balestier's a hotbed of chicken rice stalls, of which Boon Tong Kee is one of the most well-known. Established in 1979, the stall first opened in Chinatown and gained traction thanks to their silky boiled white chicken and aromatic rice. Since then, Boon Tong Kee has not only become a go-to eatery for chicken rice, but also for zi char fare, which they introduced to the menu in 1999. 
Address: 399/401/403 Balestier Road, Singapore 329801
Opening hours: Mon-Fri 11am to 3pm, 5pm to 9:30pm, Sat-Sun 11am to 9:30pm
Tel: 6254 3937
Website
Boon Tong Kee is not a halal-certified eatery.
---
5. Chuan Yang Ji 
---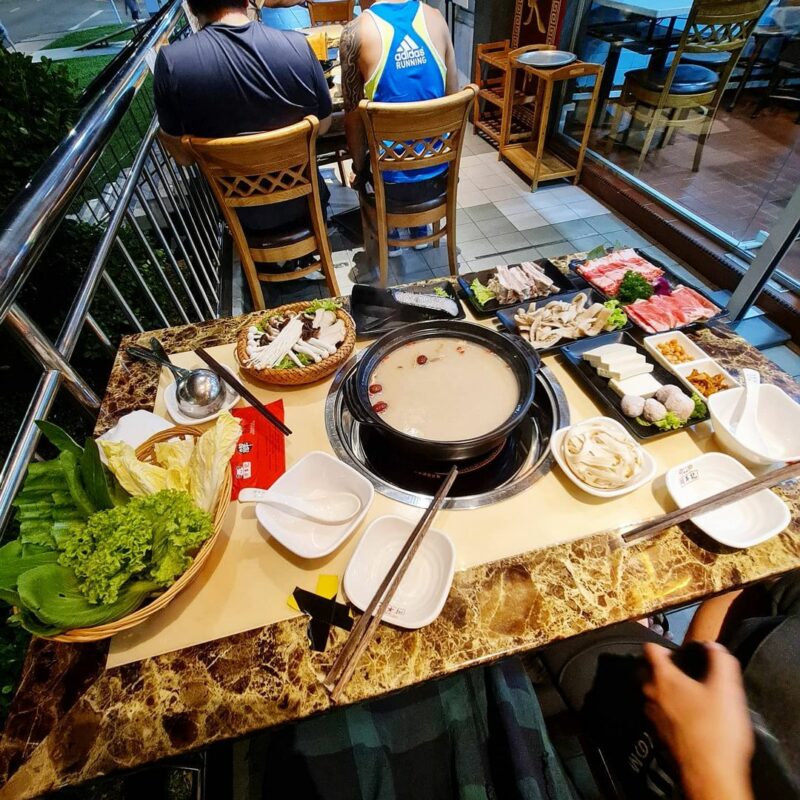 Image credit: @peggy17688
Chuan Yang Ji specialises in Sichuanese dishes, as well as mutton steamboat. The broth here is said to be immensely flavourful, and has a fatty consistency akin to tonkotsu. You can choose between their OG lamb soup or have it half-and-half with their spicy duck broth for your hotpot base—both are typically priced under $60. Don't skip out on ordering their Lamb Skewers ($5++) and their popular Fried Mutton Dumplings ($6++), where handmade gyoza dumplings are fried till they develop a crispy skirt.
Address: 432 Balestier Road, #01-434, Public Mansion, Singapore 329813
Opening hours: Daily 11:30am to 11pm
Tel: 6358 4188
Website
Chuan Yang Ji is not a halal-certified eatery.
---
6. Founder's Bak Kut Teh
---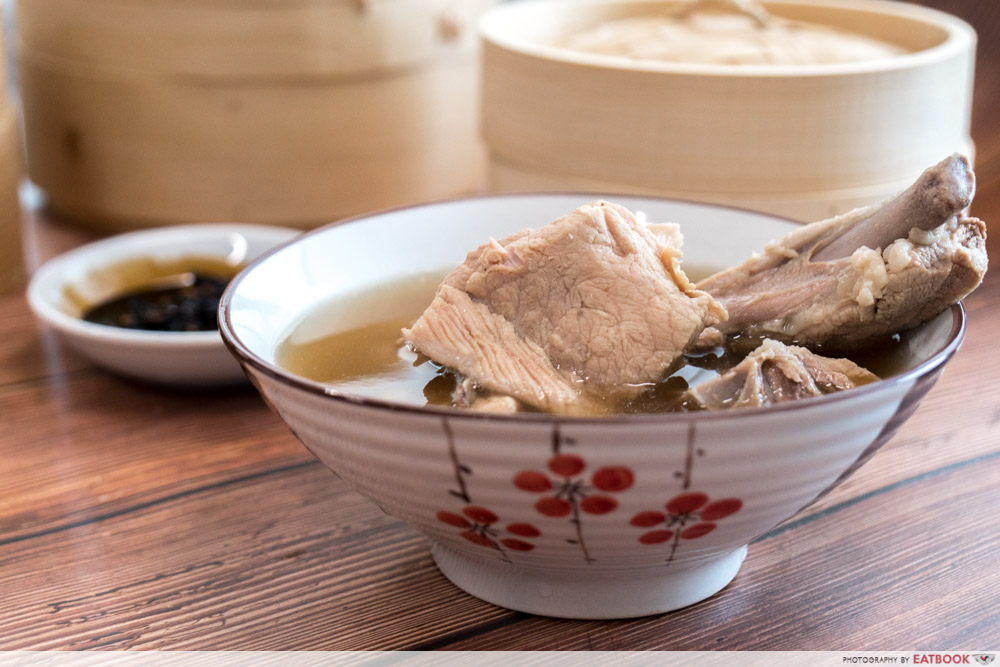 With over 40 years of history to its name, Founder's Bak Kut Teh has gained quite the reputation amongst bak kut teh fans. They use a special herb and spice blend here to get the broth's distinct, garlicky flavour, and only fresh pork ribs to go with it. Opt for their Signature Founder Bak Kut Teh ($9.90++) and enhance the meal with add-ons that range from you tiao ($1.50++) to tau kee (from $3.30). Apart from bak kut teh, the eatery also serves offal soup and zi char side dishes.
Address: 347 Balestier Road, New Orchid Hotel, Singapore 329777
Opening hours: Wed-Mon 11:45am to 12am
Tel: 6352 6192
Website
Founder's Bak Kut Teh is not a halal-certified eatery.
---
7. Loy Kee Chicken Rice 
---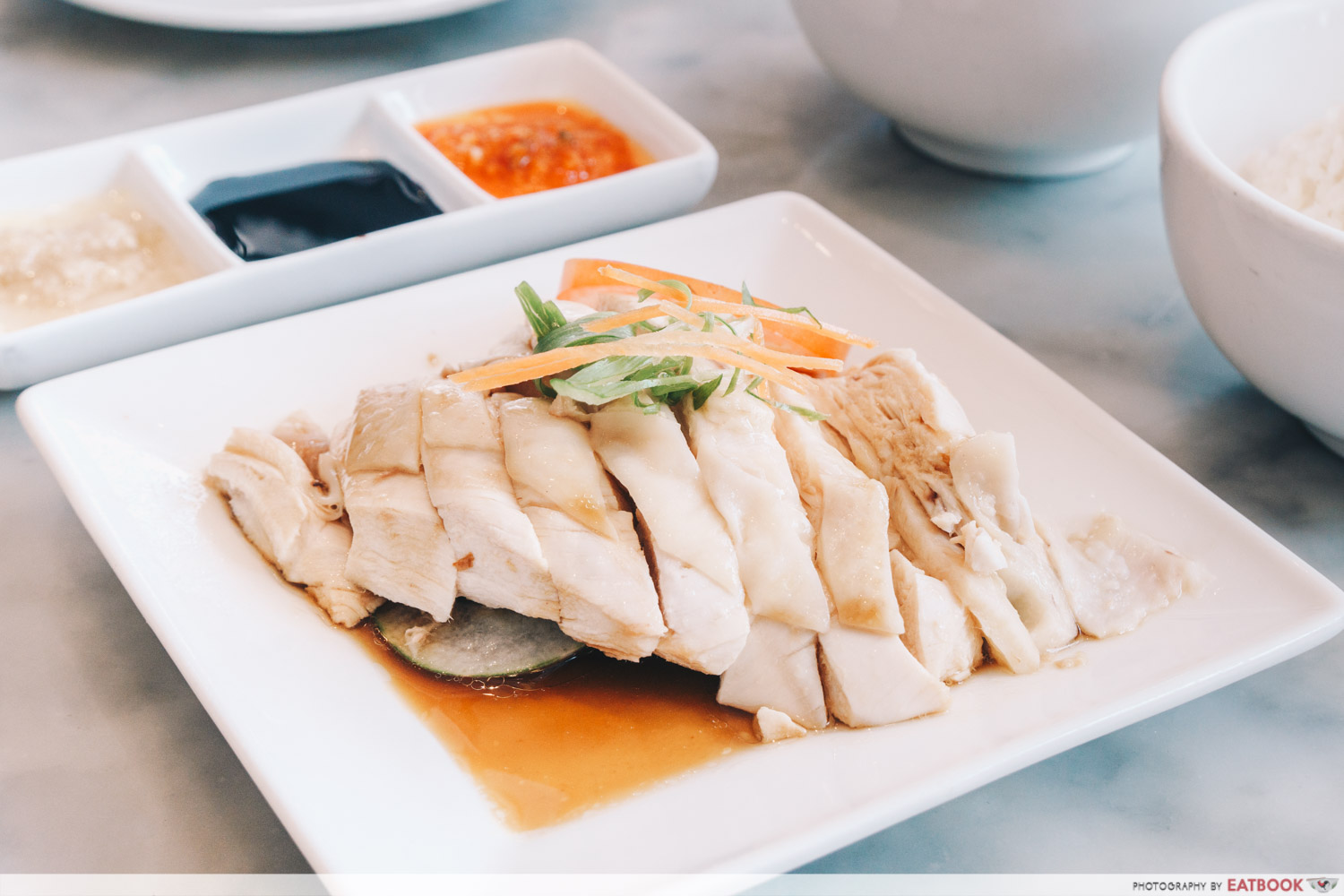 Loy Kee Chicken Rice was established in the 1950s by Hainanese immigrants, and has since grown from strength to strength, winning multiple awards for their chicken rice. Made with a family recipe, the headliner here features silky steamed chicken served alongside gingery rice well-coated with chicken fat. Order the Loy Kee Special Set ($9++) to enjoy chicken rice served with a trio of sauces, and a side of bok choy. Roasted or soy sauce braised chickens are also available as an option.

Address: 342 Balestier Road, Singapore 329774
Opening hours: Daily 10am to 9:30pm
Tel: 6252 2318
Website
Loy Kee Chicken Rice is not a halal-certified eatery.
---
8. Tandoori Corner 
---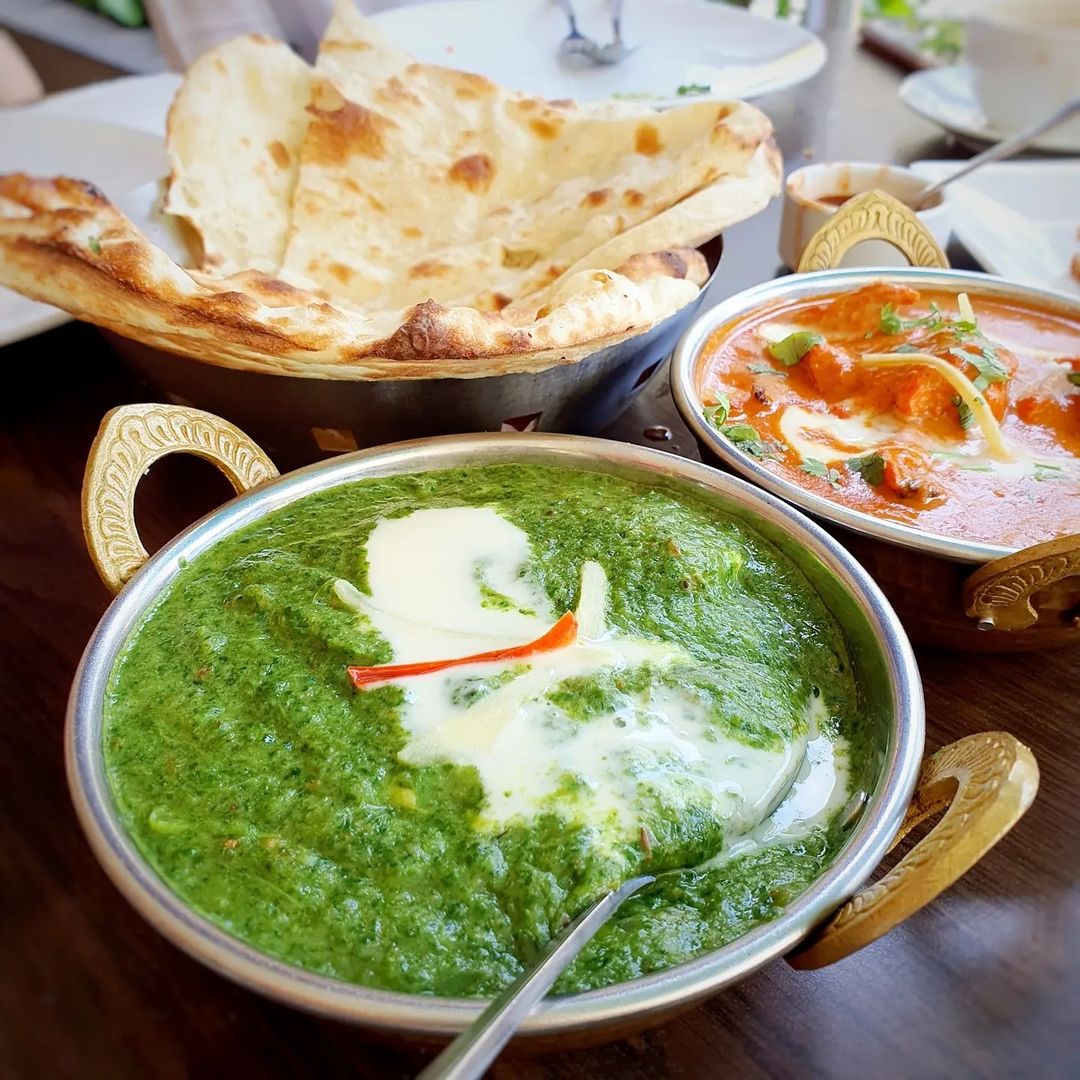 Image credit: @darth_bagel_eats
Enjoy legit North Indian cuisine at Tandoori Corner in Balestier Plaza. Their popular Butter Chicken ($15.50++), and Fish Curry ($18++) are two must-tries. Otherwise, there are other North Indian dishes, including tandoori meats, briyani, and naans, for you to jazz up your meal. Apart from their ala carte options, Tandoori Corner also serves up affordable lunch sets worth checking out. Do note that the dining area is all alfresco, but you'll be sheltered from the sun and there are fans to keep the area cool.
Address: 400 Balestier Road, #01-12, Balestier Plaza, Singapore 329802
Opening hours: Daily 11:30am to 2:30pm, 6pm to 9:30pm
Tel: 6250 0200
Website
Tandoori Corner is not a halal-certified eatery, but they do not use pork or lard.
---
9. Balance Coffee 
---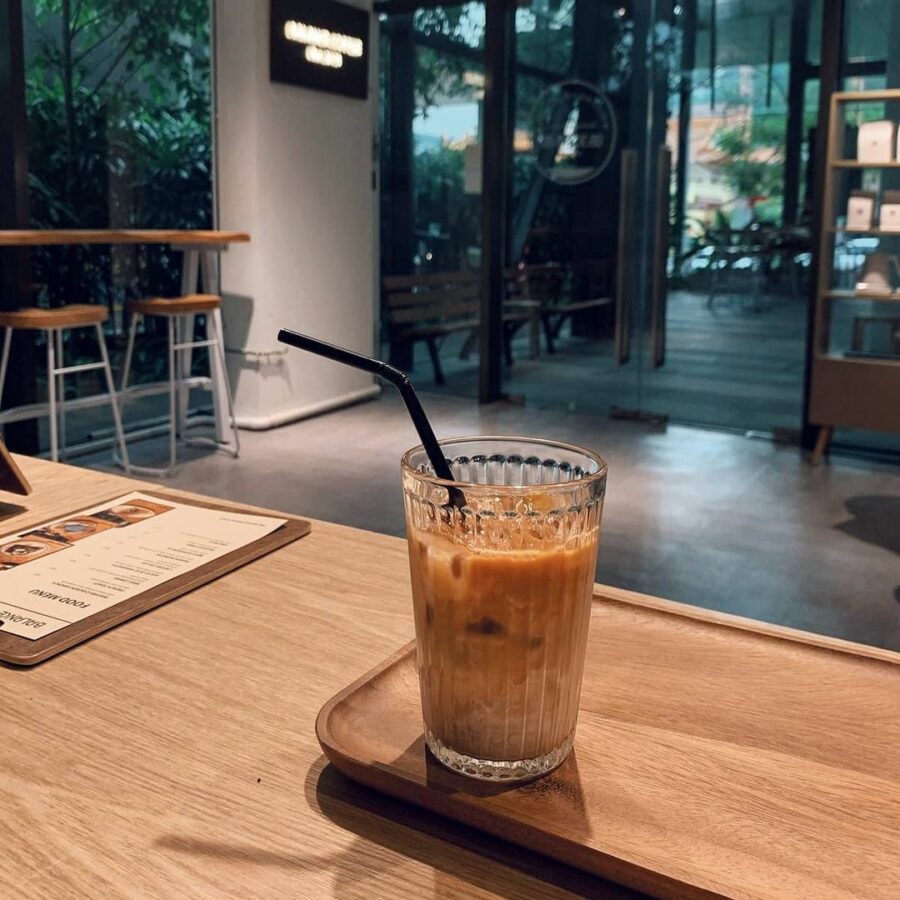 Image credit: @balancecoffee.sg
Fans of Burlington Square's Geisha Specialty Coffee should pay a visit to sister cafe Balance Coffee, housed in the mixed-use development, VIIO @ Balestier. This joint is a true-blue coffee house, offering brews made from specialty beans sourced worldwide. They've also recently introduced a food menu, which includes simple pastries, as well as rice bowls for lunch. We love that the coffee here is top-notch but still super affordable. An espresso goes for $2.50, but you can also get a Cold Brew for $4, or an Iced Latte for $4.30.
Address:  520 Balestier Road, #01-08, VIIO@Balestier, Singapore 329853
Opening hours: Daily 8:30am to 6pm
Tel: 9062 5726
Website
Balance Coffee is not a halal-certified eatery.
---
10. Xin Mei Xiang Lor Mee
---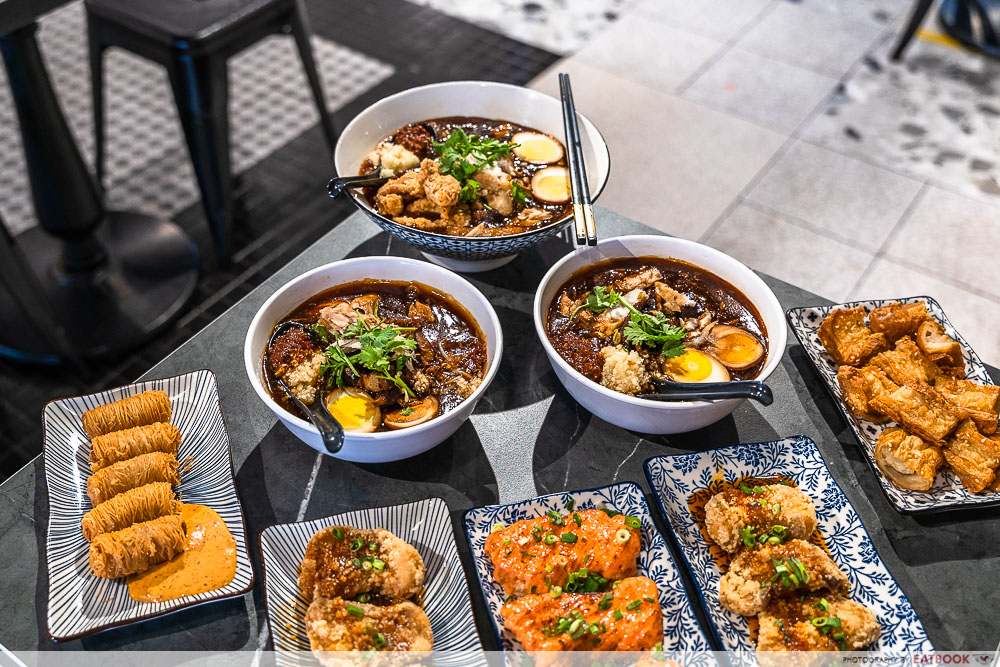 Xin Mei Xiang Lor Mee is best known for their flagship at Old Airport Road Food Centre, but they've since branched out to Balestier with an extended menu. Get their Signature Lor Mee With Cod Fish ($10), which comes with all the trimmings of their starchy, slurpable lor mee, with deep-fried cod fish nuggets as well. If you really like the cod, get them as a side too, in flavours such as Thai Tom Yum or Mentaiko, for $6.
Read our Xin Mei Xiang Lor Mee review.
Address: 586 Balestier Road, #01-01, Singapore 329898
Opening hours: Daily 8am to 8pm
Website | Full list of outlets
Xin Mei Xiang Lor Mee is not a halal-certified eatery.
Xin Mei Xiang Lor Mee Review: Michelin-Approved Lor Mee By YouTube Personality Ryan Tan With Over 50 Years Of History
---
11. Diva's Muslim Food Balestier 
---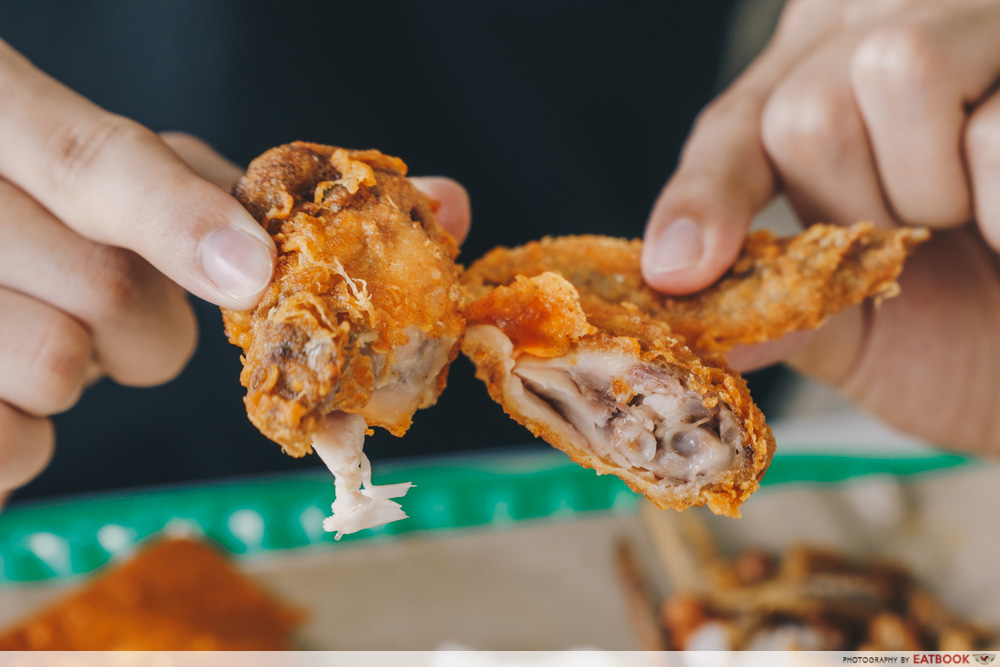 Diva's Muslim Food serves up affordable, fuss-free Indonesian dishes, all prepared by the owner who hails from Medan. The Lontong ($3.50) here comes highly recommended, for its sweet sambal and extra-lemak gravy. Else, try their Nasi Lemak ($3.50), an affordable pick that doesn't skimp on the toppings. For the price, you get a shatteringly crisp fried chicken wing, a fried egg, and the usual accouterments of sambal, ikan bilis, and a cucumber slice.
Address: 558 Balestier Road, Singapore 329874
Diva's Muslim Food is not a halal-certified eatery, but it is Muslim-owned.
12. Balestier Bak Kut Teh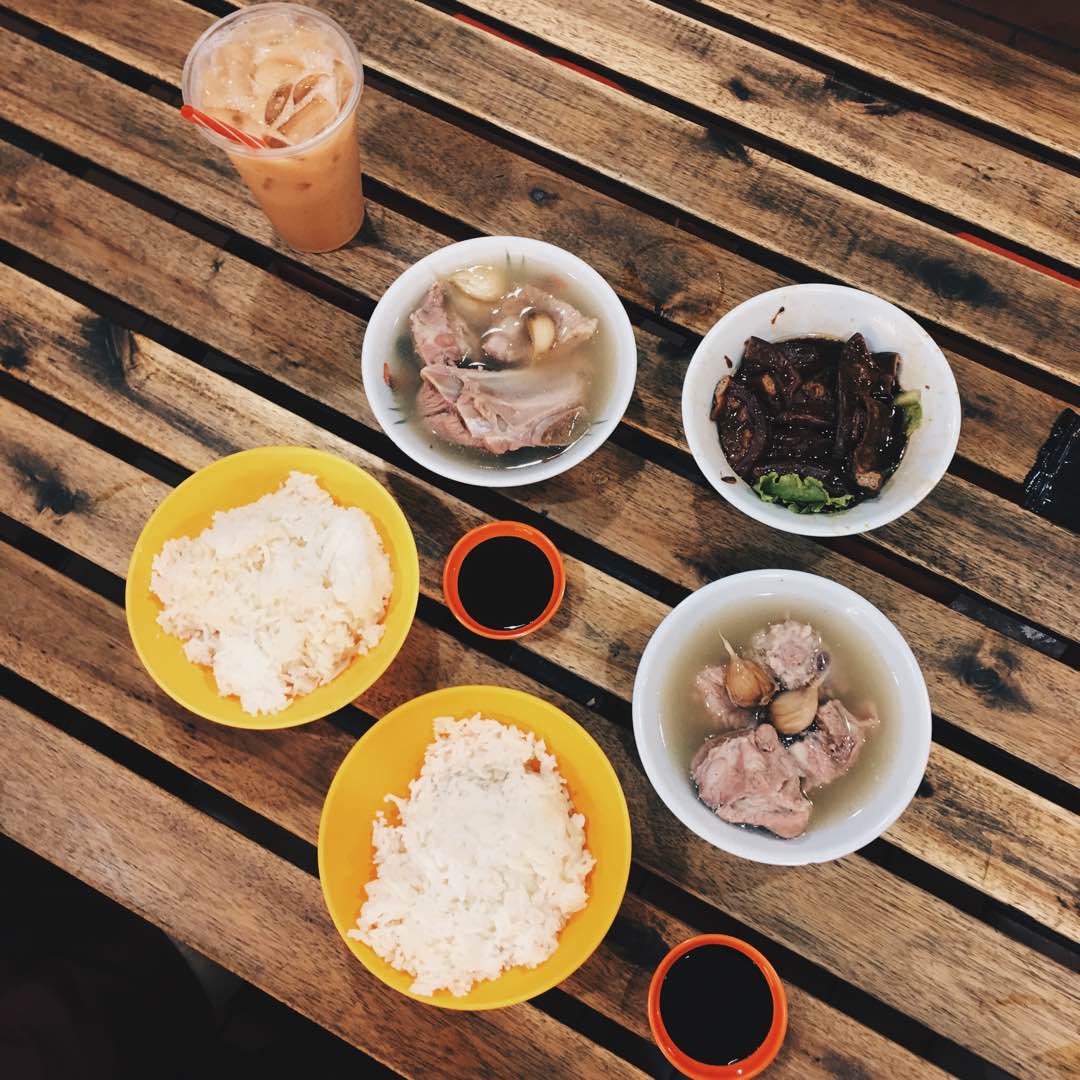 Image credit: Balestier Bak Kut Teh
Another big name in the BKT scene is Balestier Bak Kut Teh. The eatery, which is open 24 hours throughout the week, has been operating for 50 years now, and has been helmed by three generations of the Yap family. As a nod to Balestier's past as a sugarcane plantation, the stall uses sugarcane in their BKT broth to naturally sweeten the peppery soup. A bowl here starts at $7. Aside from their signature dish, they also serve Bak Kut Teh Noodles ($6), and a variety of zi char dishes, as well as Cantonese Red Glutinous Wine Chicken Mee Sua ($5).
Address: 365/369 Balestier Road, Singapore 329785
Opening hours: Daily 24 hours
Tel: 6951 4798
Website
Balestier Bak Kut Teh is not a halal-certified eatery.
---
13. Tanjong Rhu Pau 
---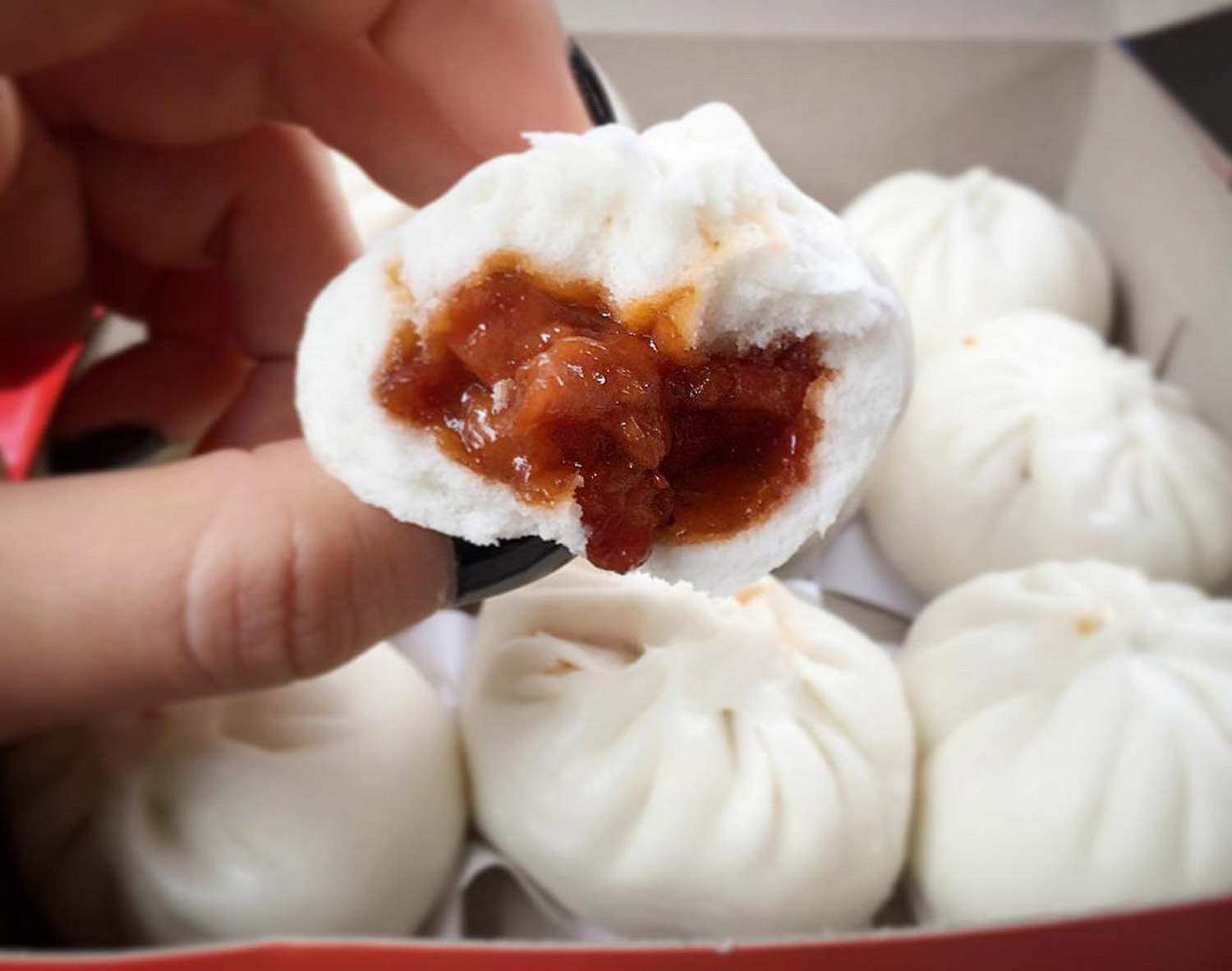 Image credit: @karenkohh
Tanjong Rhu Pau is a legacy name in the handmade pau scene, and they've since expanded to multiple outlets islandwide, including one at Balestier. There are a number of handmade pau on the menu, as well as some dim sum bites. We recommend their Big Pork Pau ($1.80), where a fluffy steamed pau bun encases a juicy pork ball middle. The Yuan Yang Pau ($1.60) is another choice pick, as it combines lotus paste with a salted egg yolk middle for that sweet-salty contrast.
Address: 611 Balestier Road, Singapore 329907
Opening hours: Mon 10am to 5pm, Tue-Sat 10am to 7pm
Tel: 6253 6942
Tanjong Rhu Pau is not a halal-certified eatery.
---
14. Wicked Good
---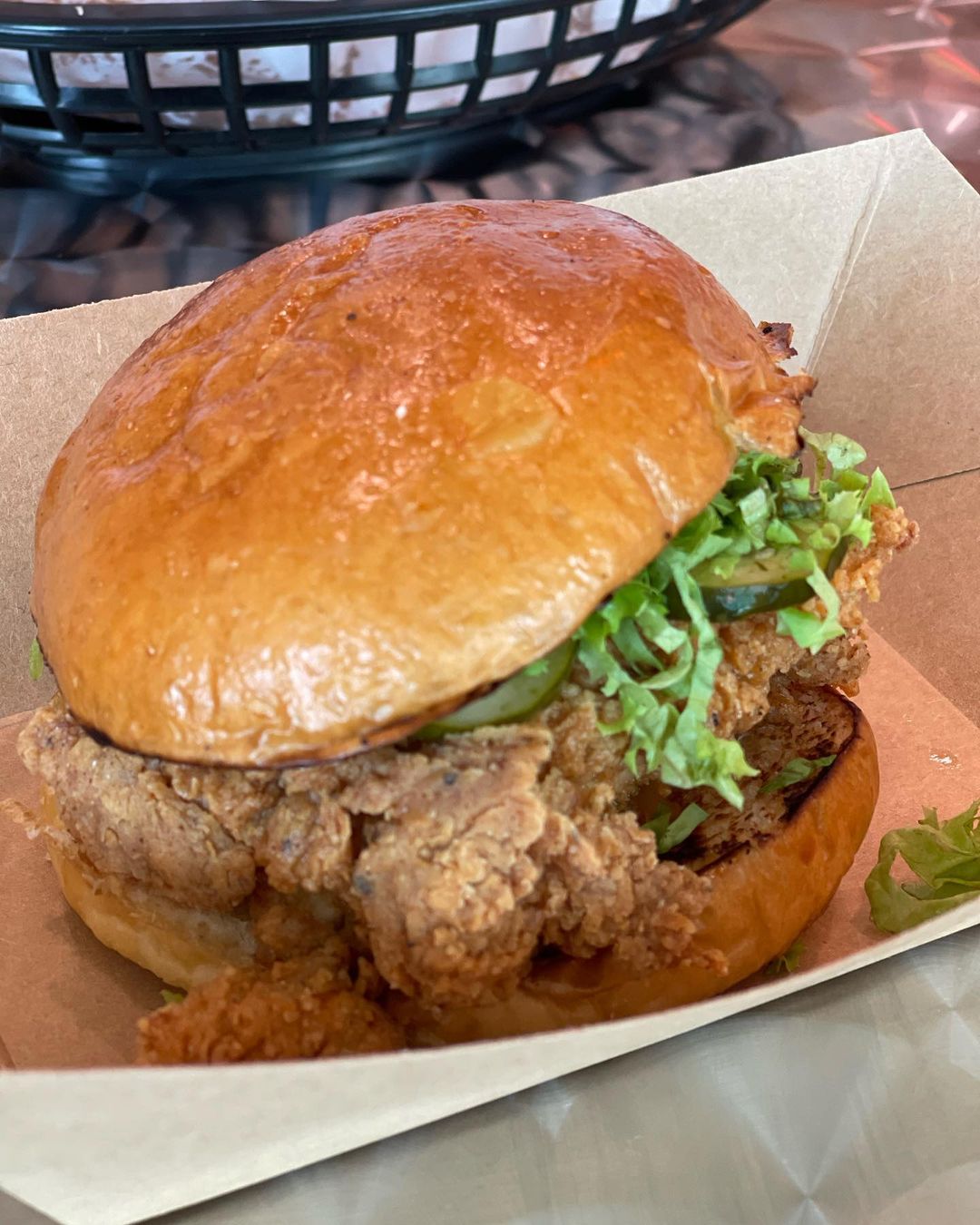 Image credit: @mui.omma
New entrant to the Balestier food scene is Wicked Good, an American-inspired diner and gelato bar. The two-storey joint offers burgers and grilled cheese sandwiches from $10, as well as gelato from $4 a scoop. Flavours include Chendol, Calamansi, and Speculoos. Keep an eye out for their Friday promotion, which allows you to nab fresh oysters at $3.50 apiece to enjoy with wines or the beers they have available. 
Address: 456 Balestier Road, #01-02, Ascent @ Balestier, Singapore 329832
Opening hours: Tue-Thurs 5:30pm to 10:30pm, Fri 5:30pm to 12am, Sat 12:30pm to 3:30pm, 5:30pm to 12am, Sun 12:30pm to 3:30pm, 5:30pm to 10:30pm
Wicked Good is not a halal-certified eatery.
---
15. The Ang Ku Kueh Hut
---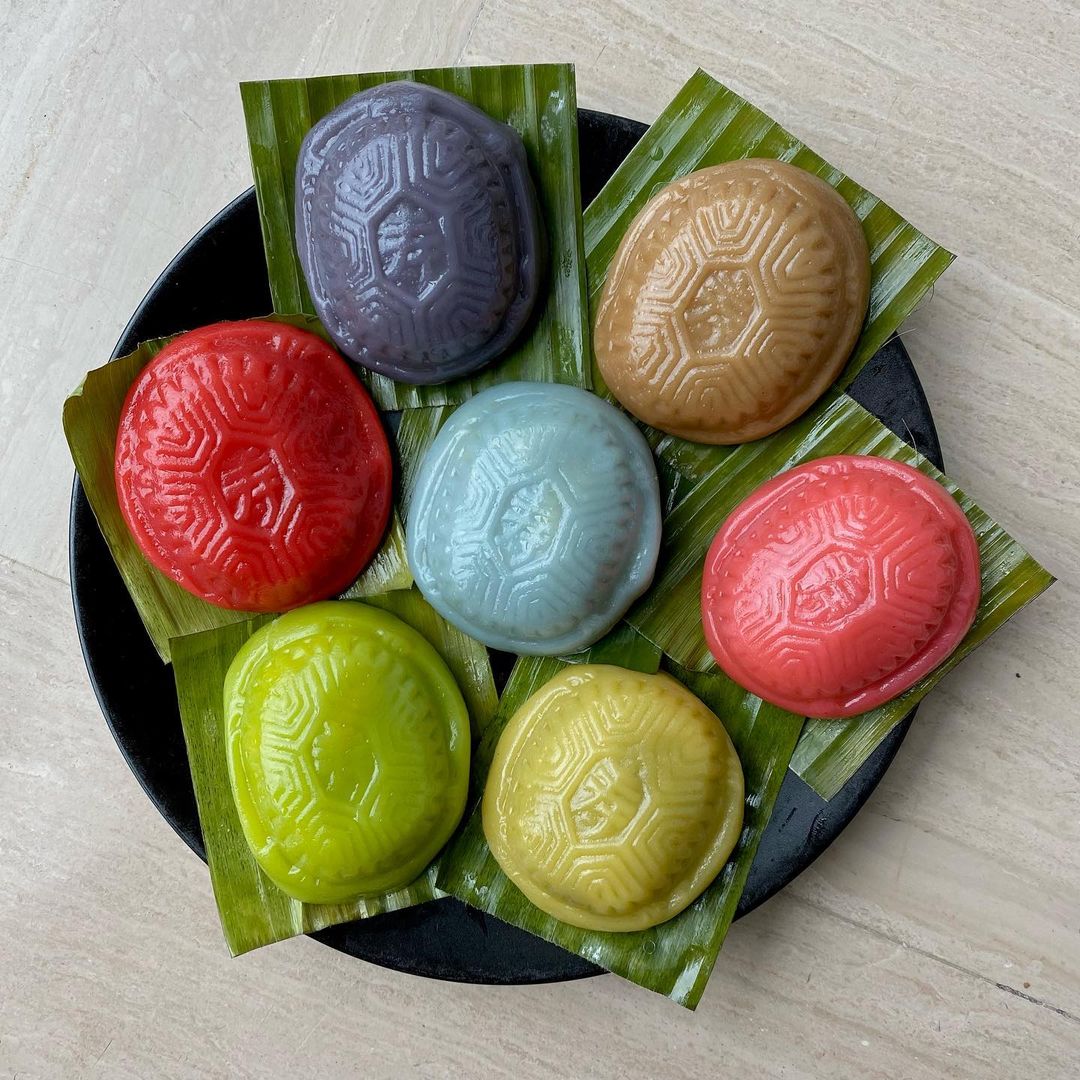 Image credit: @eatswithzoey
The Ang Ku Kueh Hut, formerly known as The Ang Ku Kueh Shop, is located in a Balestier shophouse. They've been handmaking ang ku kueh since 2004, and are best known for their modern takes on the old-school kueh. Apart from the usual peanut, green, and red bean fillings, the store also sells ang ku kueh in flavours such as Pistachio, Yam, and Hazelnut. Enjoy a bit of everything when you purchase their assorted boxes, where you can get a mix of five pieces ($6), or 10 pieces ($10), in various flavours. 
Address: 36 Kim Keat Road, Singapore 328812
Opening hours: Tue-Sat 10am to 5pm
Tel: 8813 7636
Website
is not a halal-certified eatery.
---
Where to eat in Balestier
---
Check out our guide to all the Balestier food options the next time you're wondering what to eat in the area. For other eats nearby, check out our Velocity@Novena food guide. Otherwise, read our North-East cafe guide for some of the best coffee and brunch spots in the area!
24 North-East Cafes To Check Out Between Serangoon And Punggol For Brunch And More