---
Velocity@Novena Square food guide
---
Conveniently located above Novena MRT Station, Velocity@Novena Square is home to loads of tasty food options. From tamagoyaki to comforting bowls of Korean noodles, there ought to be something for everyone at this convenient mall. To help you in your food hunt, here's a list of Velocity@Novena Square food places to check out.
We also have our guide to family-friendly Velocity@Novena Square food options.
---
1. Song Fa Bak Kut Teh
---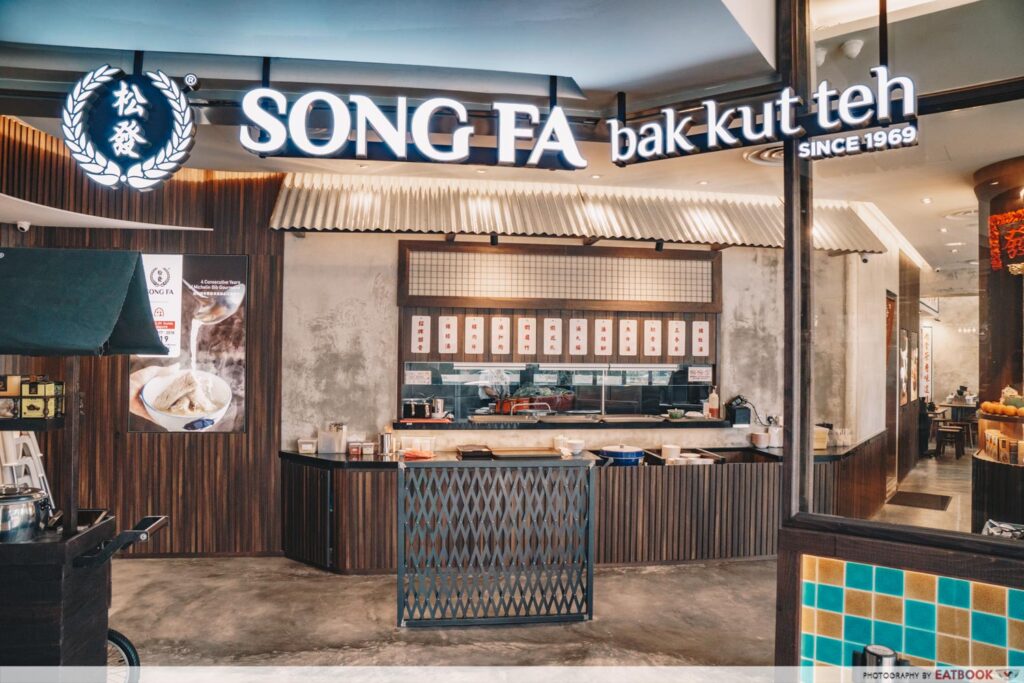 A powerhouse in the local bak kut teh scene, Song Fa Bak Kut Teh has been pushing out comforting bowls of pork rib soup since 1969. The brand is more than half a decade old, and recently opened a new outlet at Velocity@Novena Square with several store-exclusive dishes.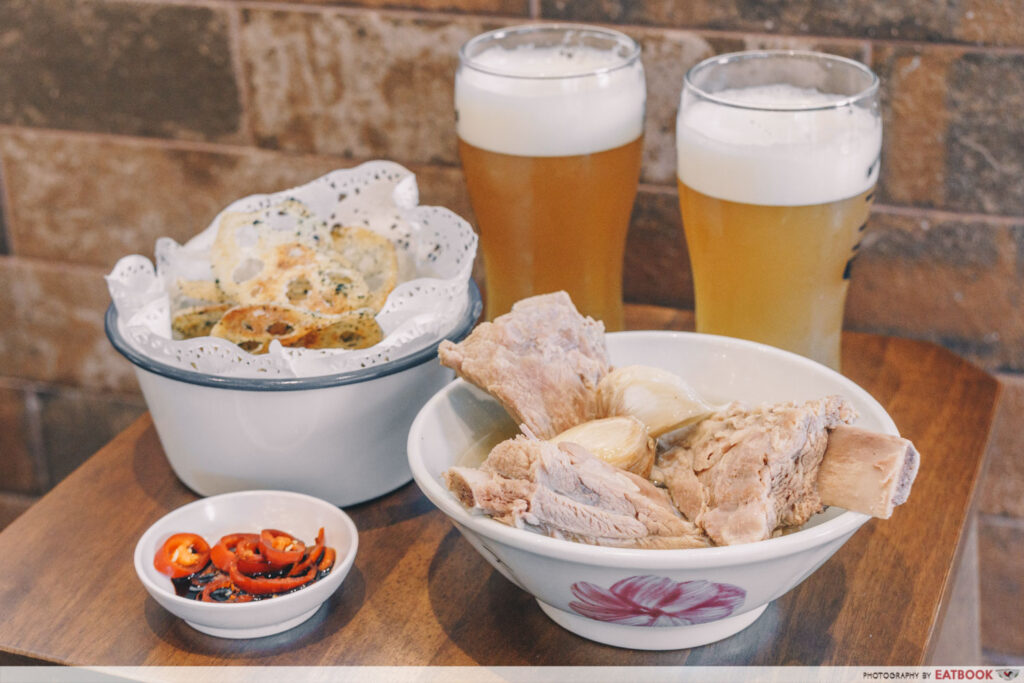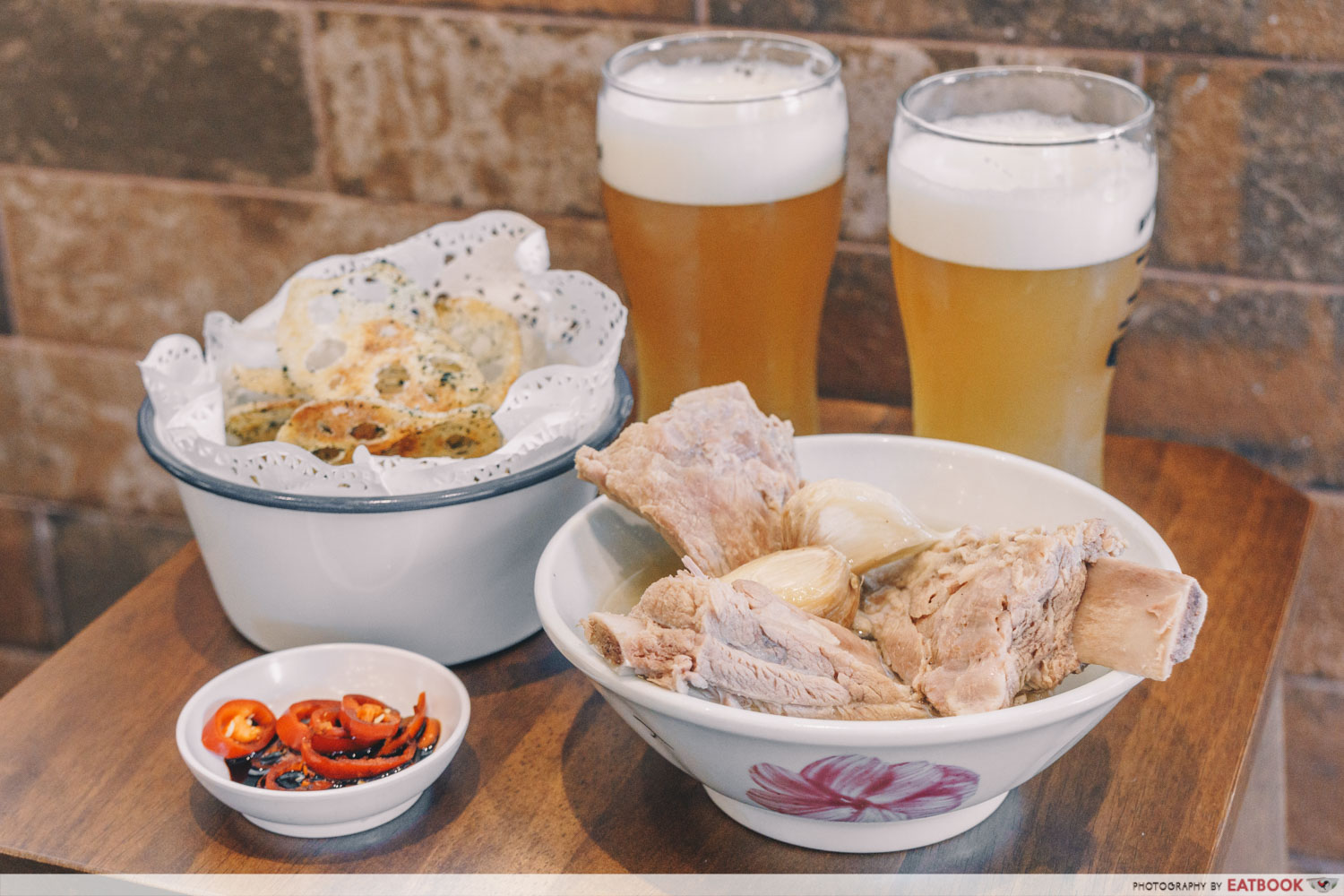 Lotus Root Chips with Seaweed ($3.20++) and King's Garden Ale ($9++) are the two dishes that can only be found at the Velocity outlet. The latter is a tea-infused pale ale that's brewed by a local brewery, The 1925 Brewing Co.. I like how it packs in fresh floral notes, with a light crisp finish that goes surprisingly well with the hearty bak kut teh broth. 
Unit number: #01-56
Opening hours: Mon-Thurs 11am to 9pm, Fri-Sat 11am to 9:30pm, Sun 10:30am to 9pm
Tel: 6261 5283
Website | Full list of outlets
Song Fa is not a halal-certified eatery.
---
2. Mun Zuk by Li Fang Congee
---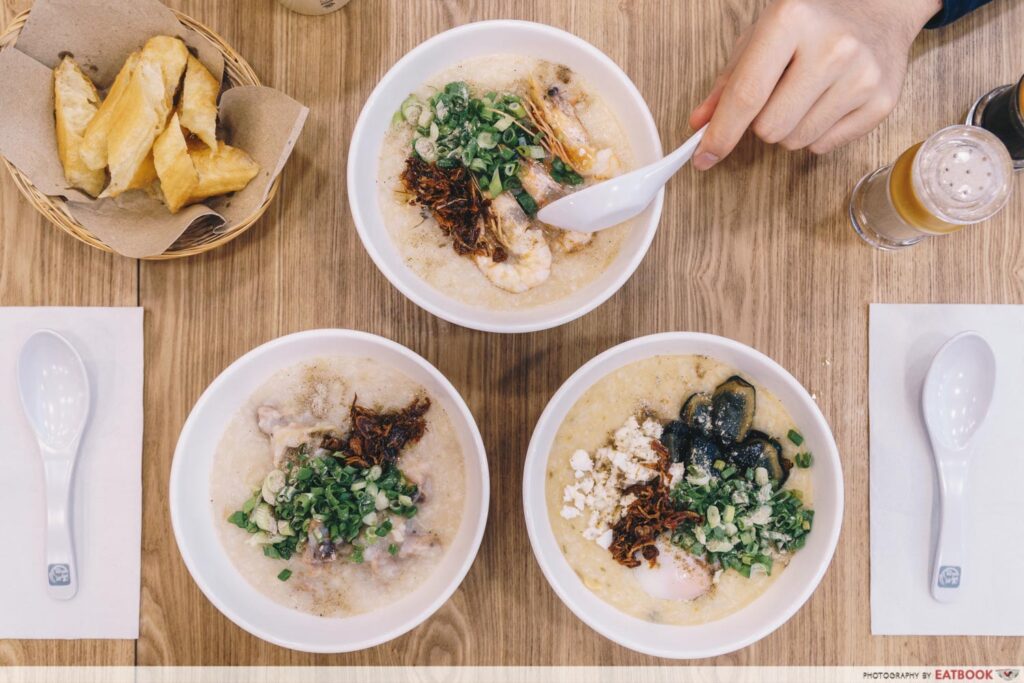 It's easy to get spoilt for choice at Mun Zuk by Li Fang Congee. With a total of 27 types of congee to choose from, there's a congee for almost every day of the month. The comforting congee dishes are made fresh daily and filled with a generous serving of ingredients.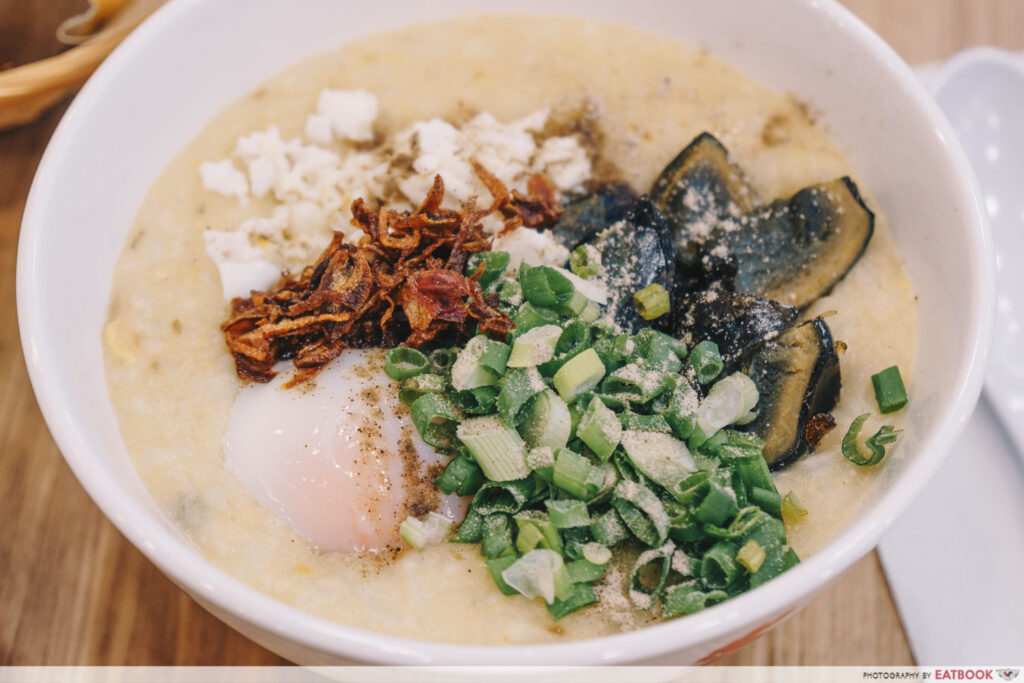 Our favourite was the Creamy Trio Egg Congee ($6.10). Instead of the usual raw egg, a poached egg accompanies pieces of salted and century eggs. The result is an extra creamy infusion that makes for a warm and tasty treat. Loads of chopped salted egg and century egg are also tossed inside, giving a good variance in texture. 
Unit number: #01-86/87
Opening hours: Daily 7:30am to 9:30pm
Tel: 9634 8383
Website 
Mun Zuk Li Fang is not a halal-certified eatery.
---
3. Aburi-EN Supreme
---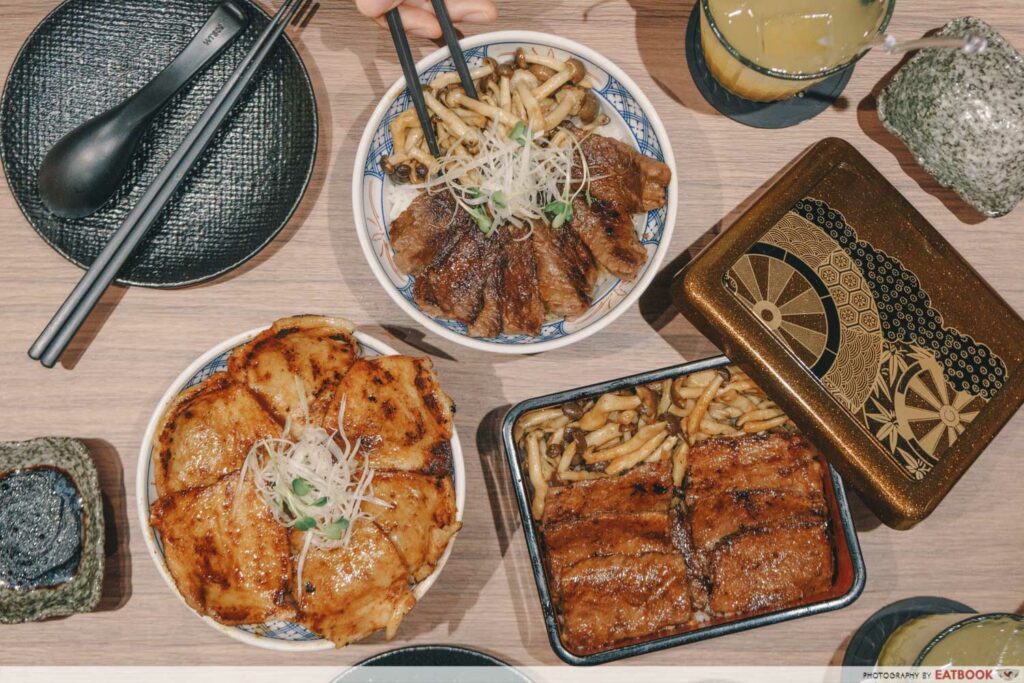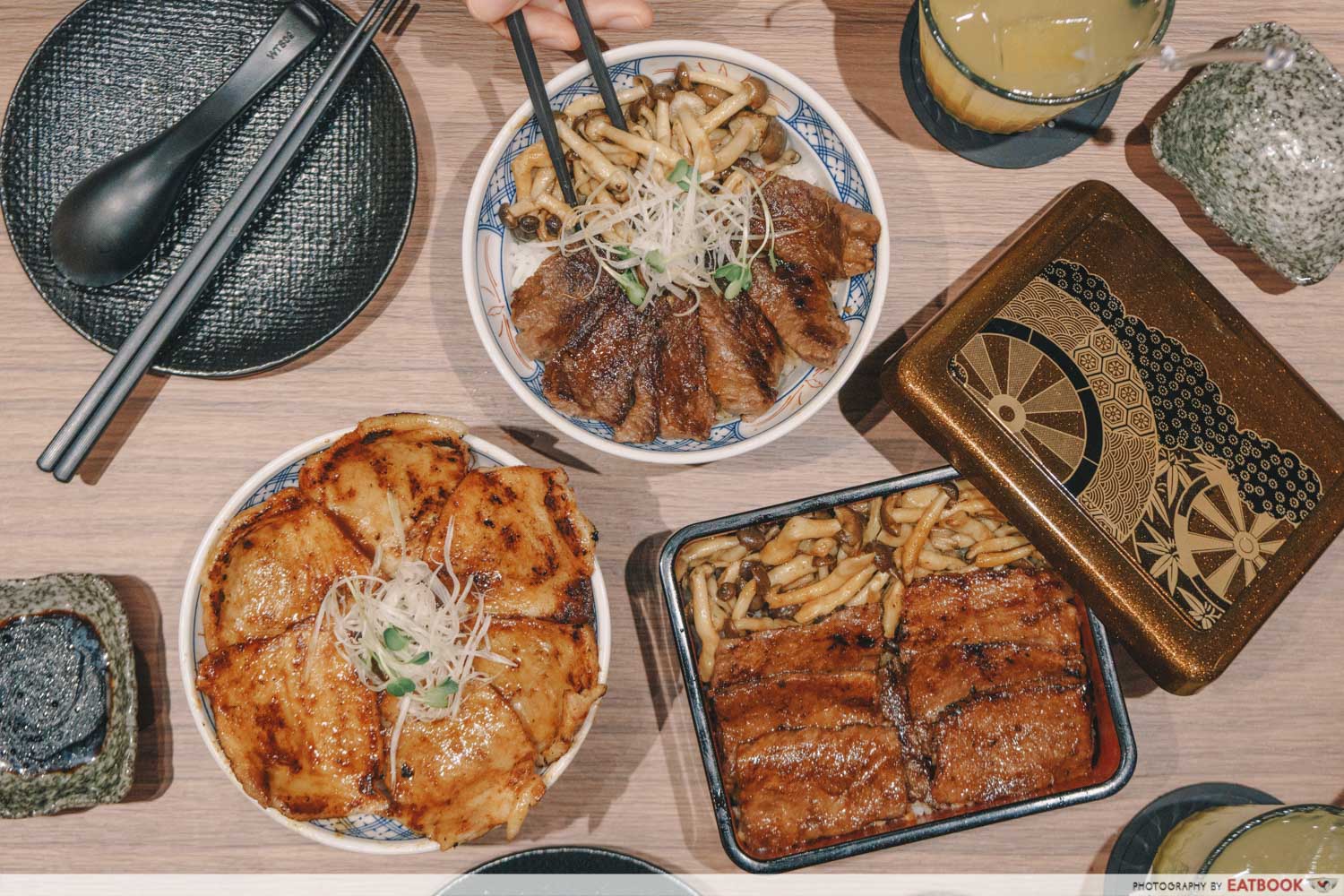 Opened by the same people behind Tamago-EN, Aburi-EN Supreme dishes up exciting bowls of chargrilled and blow-torched meats that are served on Japanese rice. The meats are nicely charred on both sides, and are cooked to just the right doneness.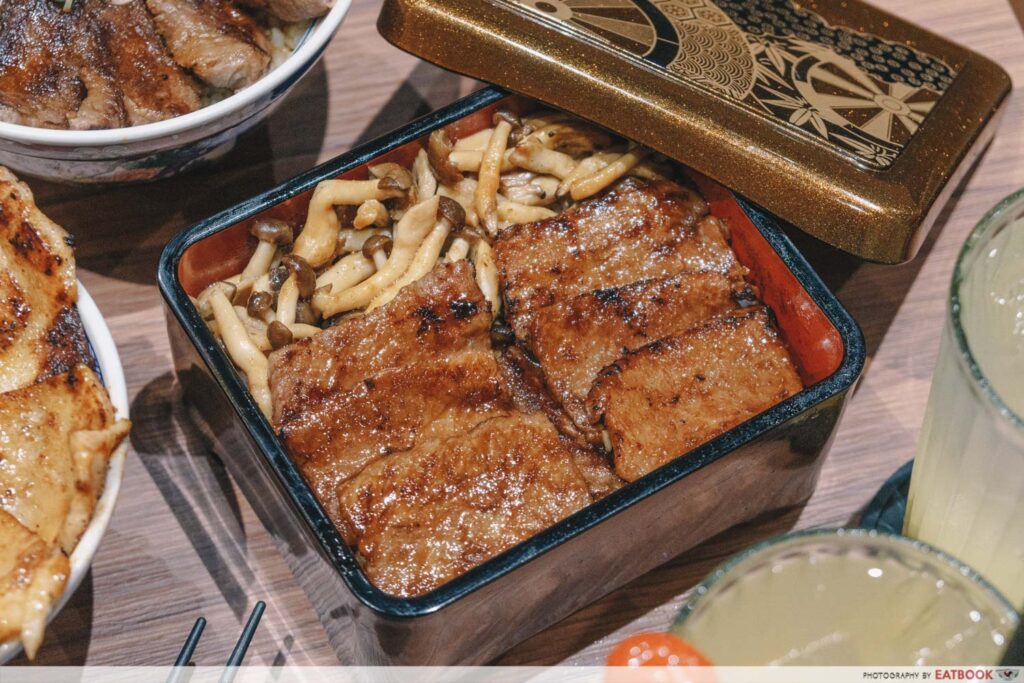 Prices for their mains start from $13.90++ for the Buta Don, and can stretch out to $35++ for the Premium Wagyu Jyu. The latter features six thick slices of Miyazaki Wagyu that are expertly grilled and slathered with a special sweet house-made sauce. It's hard to find another store in town that serves up melt-in-the-mouth Miyazaki beef at this price, and I would recommend this comfy joint to beef lovers and fans of Japanese-style grilled meats. 
Unit number: #01-89
Opening hours: Daily 11am to 4pm, 5pm to 10pm
Tel: 6261 3393
Website 
Full list of outlets
Aburi-En is not a halal-certified eatery.
---
4. BreadTalk
---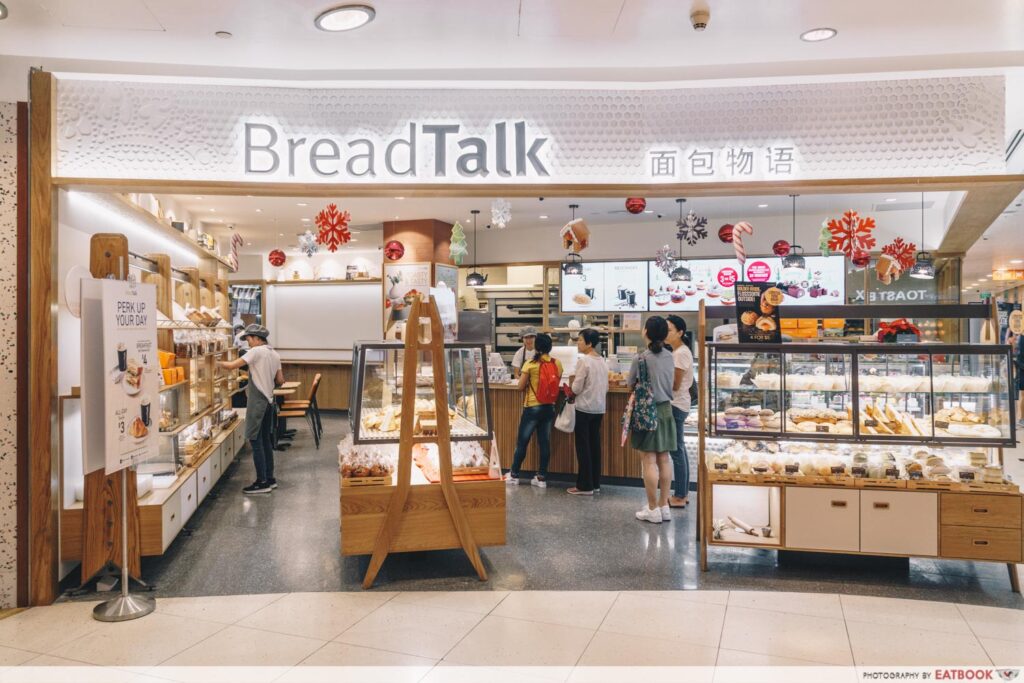 BreadTalk can be found in almost every mall in Singapore, but the one at Velocity is something special. For starters, there's an in-store seating area where you can enjoy the bakery's bread and a selection of freshly prepared sandwiches in comfort.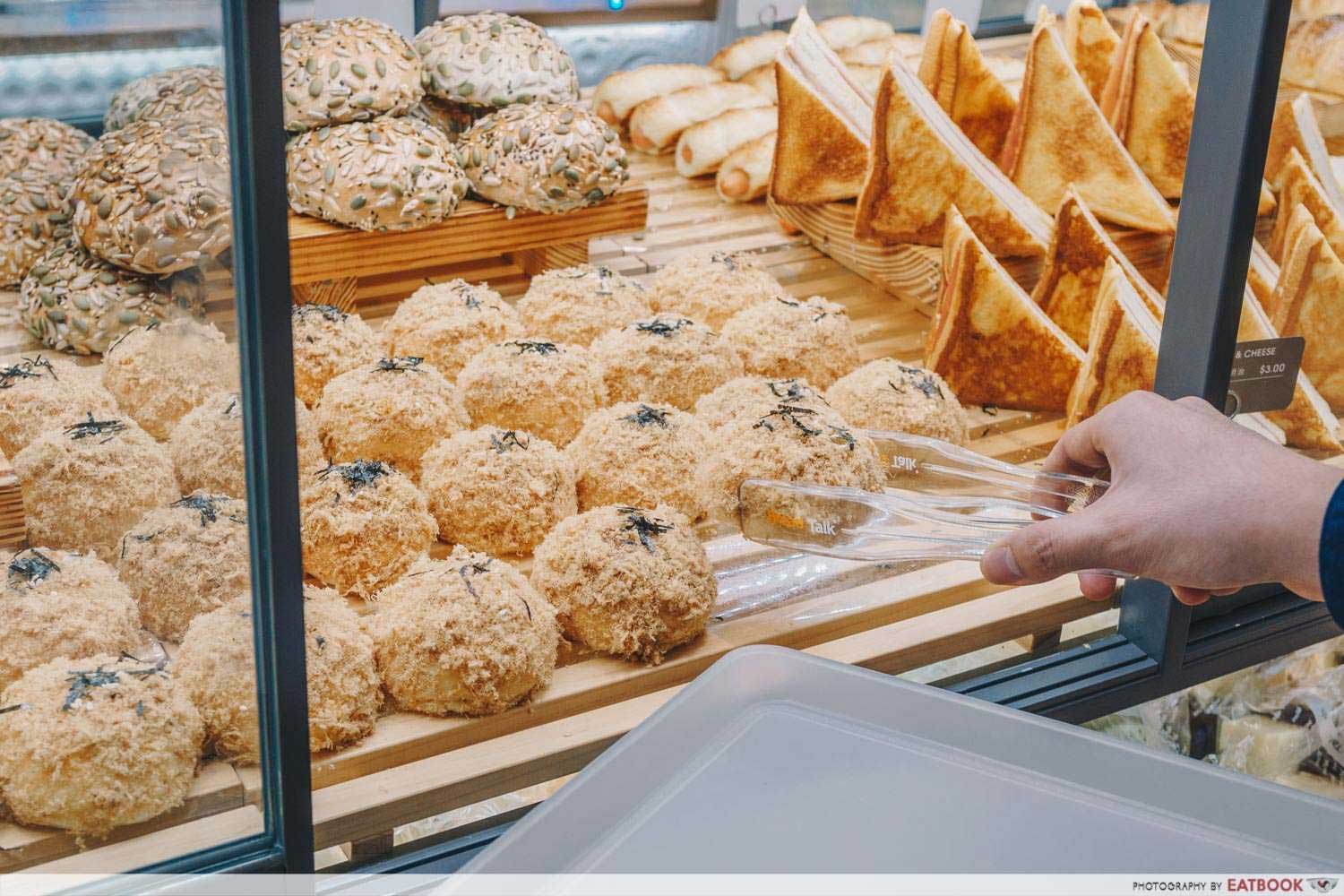 Get your hands on their famous floss buns, bread loaves, and even seasonal bakes when they're released. Aside from bread, the bakery also has a variety of cakes and other sweet treats. Prices start at around $2 a bun.
Unit number: #01-26/27
Opening hours: Daily 10am to 9:30pm
Tel: 6251 4414
Website
BreadTalk is not a halal-certified eatery.
---
5. SF Farm Mart
---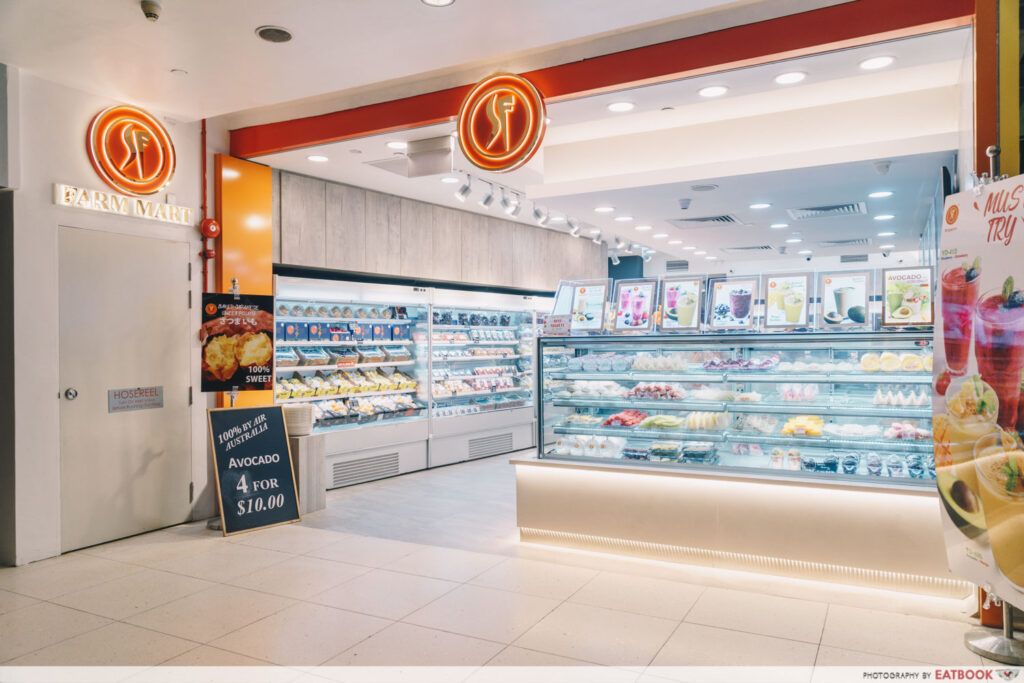 A new concept from the popular SF Fruits & Juices, SF Farm Mart not only serves up freshly squeezed juices and yoghurt smoothies, but also sells a wide variety of fresh fruits and yoghurt.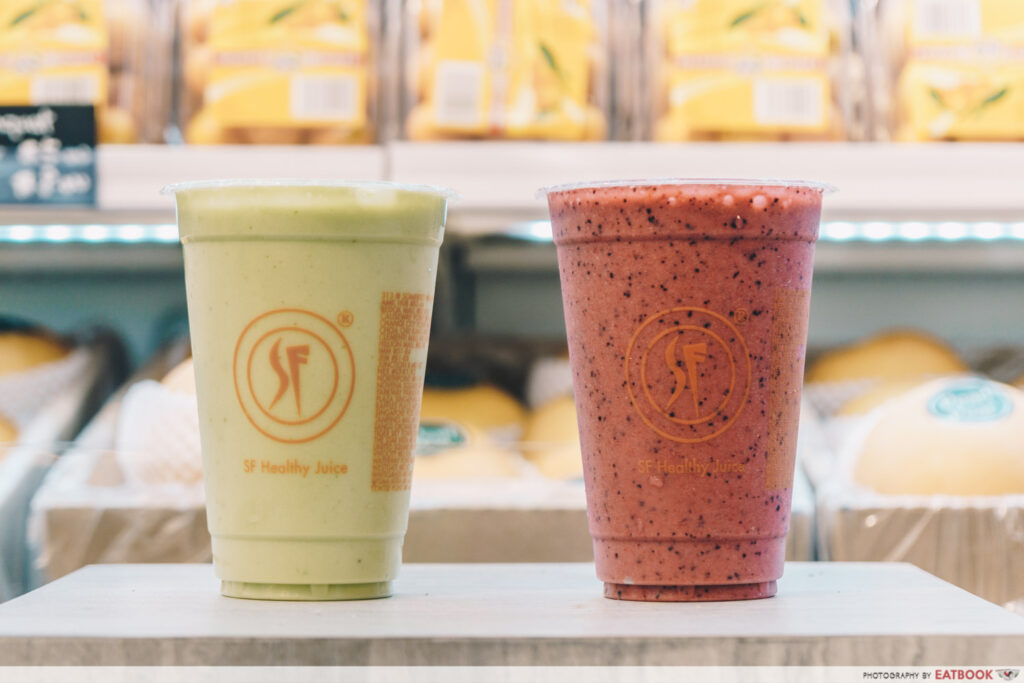 The drink menu is similar to what you can find at SF Fruits & Juices, and we liked the Avocado With Fresh Thai Coconut ($7) best. It's like an upgraded version of plain old avocado shake, but with a smoother and creamier consistency. This refreshing drink is great after a spicy meal, and even better on a warm day.
Unit number: #01-22
Opening hours: Mon-Sat 8am to 9:30pm, Sun 9am to 9:30pm
Tel: 6760 3128
SF Farm Mart is not a halal-certified eatery.
---
6. City Donut 
---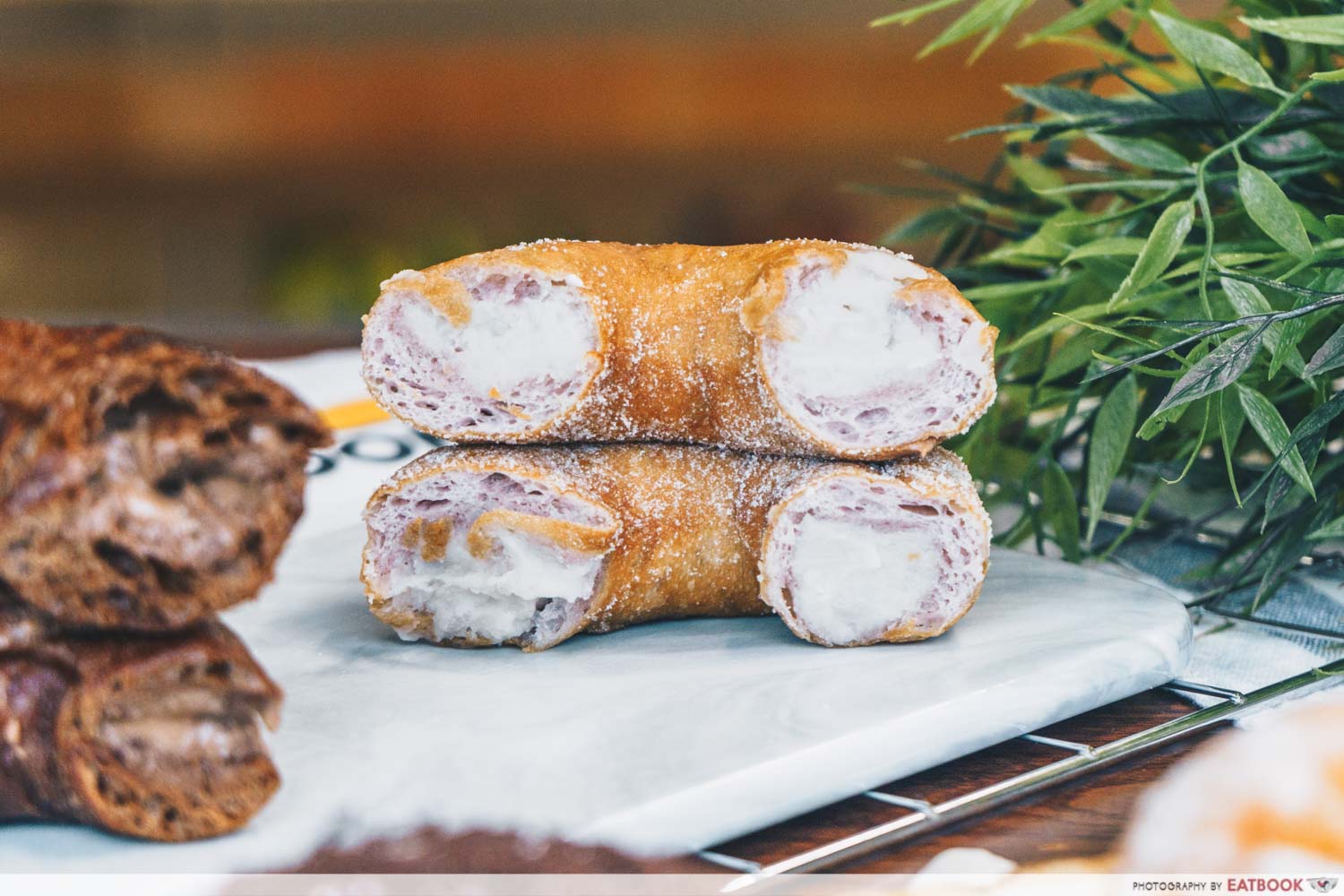 Specialised doughnut stores have popped up across Singapore in droves the past couple of years, but few offer flavours with local flair like City Donut.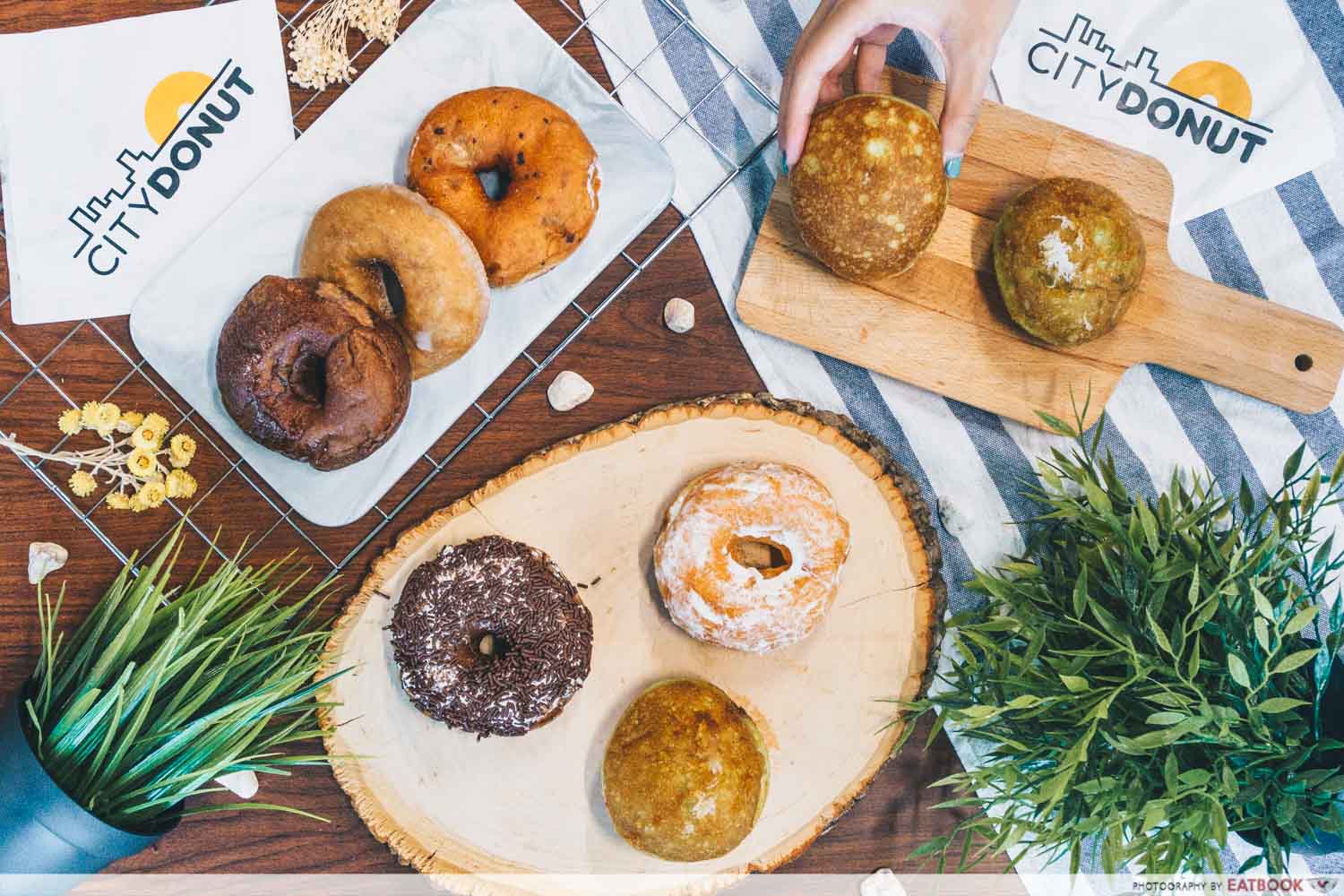 The bakery first established itself in the CBD, before opening their second outlet in Velocity@Novena. Get your hands on doughnuts such as their bestselling Milo Dinosaur ($2.30++), where chocolate batter is dusted with Milo powder, and the Orh Nee ($2.60), where yam-infused doughnut batter is piped full of yam paste. 
Read our City Donut review.
Unit number: #01-72/73
Opening hours: Daily 9am to 8pm
Tel: 6250 2917
Website
City Donut is not a halal-certified eatery.
City Donut: New Doughnut Cafe With Flavours Such As Orh Nee, Ondeh-Ondeh, Milo And More In Telok Ayer
---
7. Gyu-Kaku Japanese BBQ Dining 
---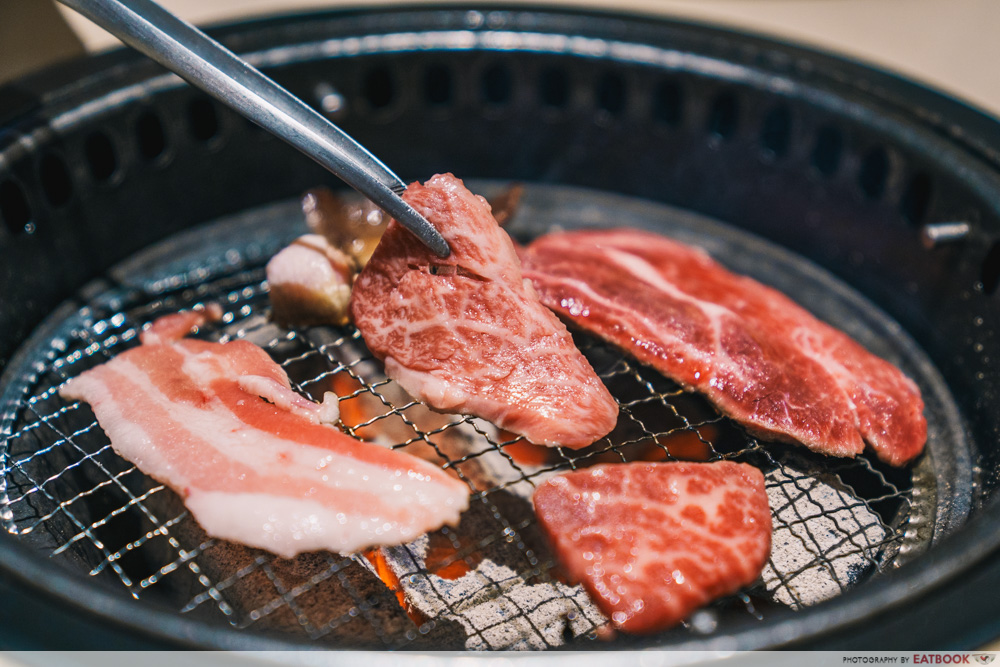 Gyu-Kaku offers diners two types of yakiniku buffets. The first is their Australian Wagyu Buffet ($69.80++), and the second is their Japanese Wagyu Buffet ($89.80++).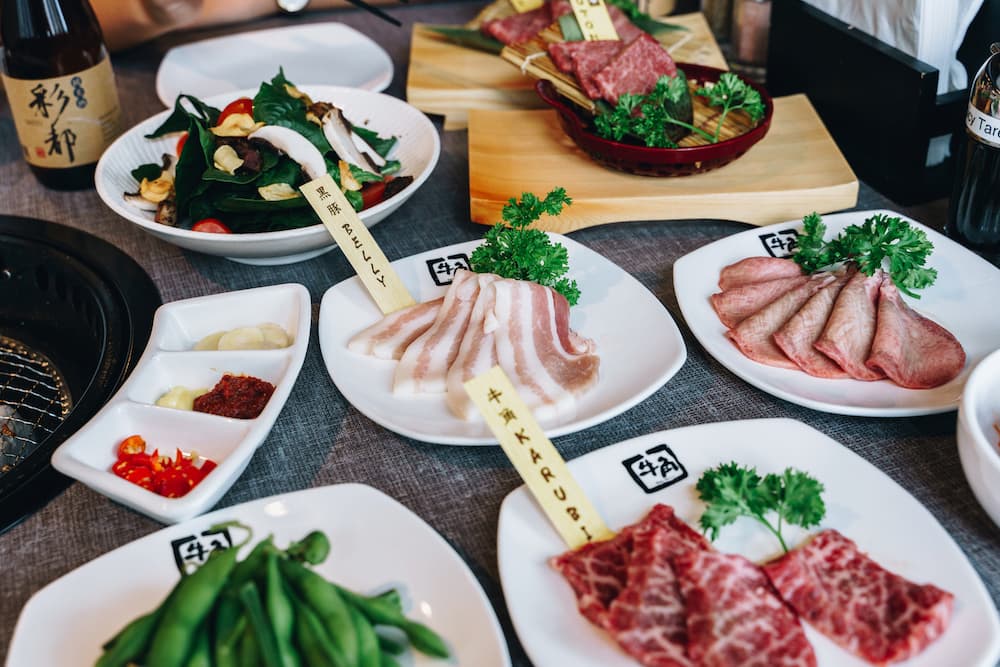 Whichever way you choose to splurge, you're entitled to a variety of Wagyu cuts that are all-you-can-eat, as well as a side dish menu of over 70 dishes, including other meats and seafood that you can grill, DIY. Ala carte dining is also available if you don't want to commit to a buffet.
Unit number: #02-46
Opening hours: Daily 11:30am to 10pm
Tel: 6252 4001
Website
Gyu-Kaku is not a halal-certified eatery.
---
8. Josh's Grill 
---
Casual Western food diner Josh's Grill is where you want to head to for a fuss-free meal. The spacious restaurant offers a variety of grilled meats and seafood, each of which comes with your choice of two sides and a sauce. Mains start from under $15, so it's a pretty affordable destination to boot.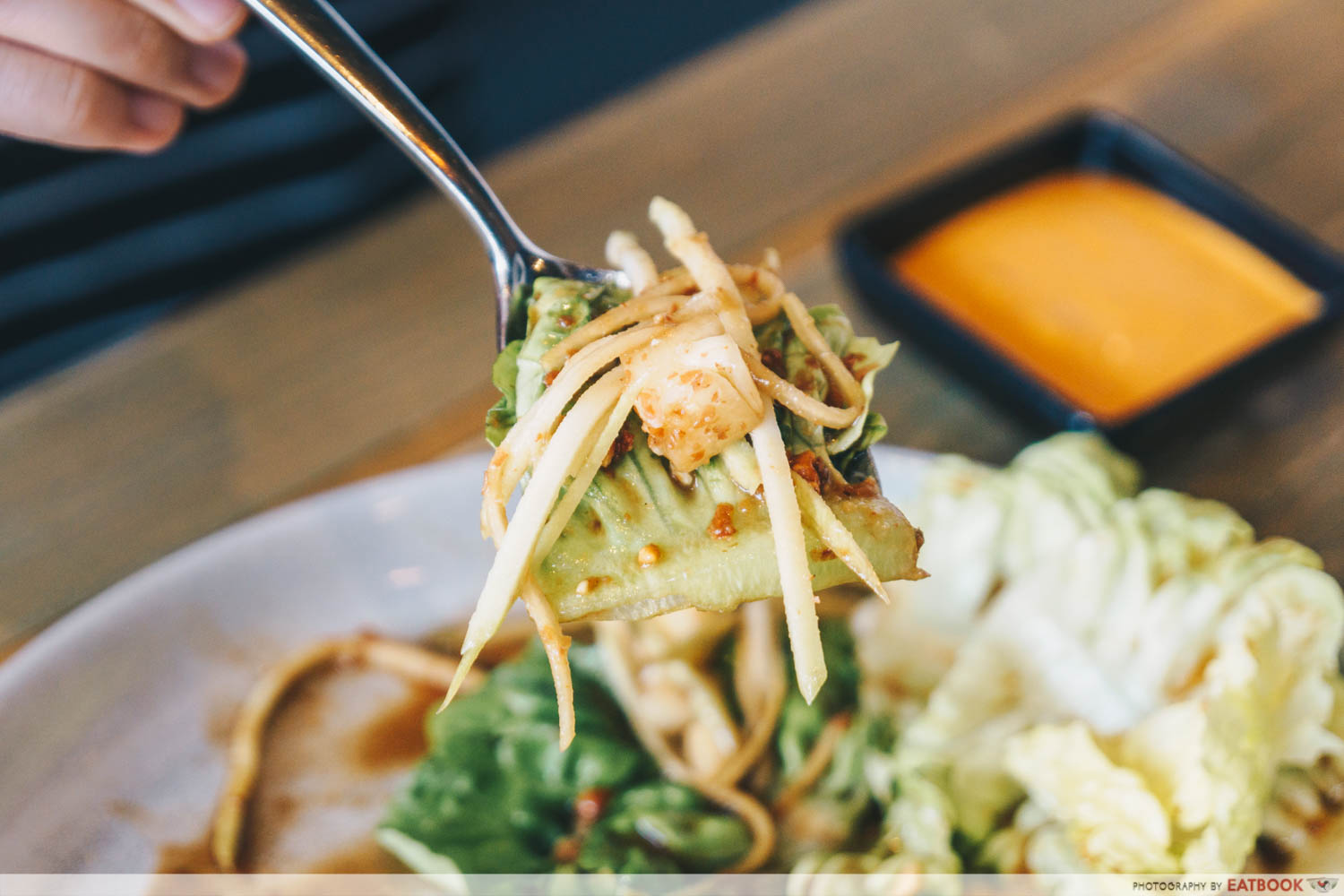 Aside from the usual chicken chop, steak, and fish dishes, you can also get Lamb Ribs ($25.90++), and a platter comprising Sirloin Beef & Jumbo Pran ($36.90++). The sides are also unique here, as you can get the likes of Mala Broccoli with Crushed Peanut, and a Green Mango & Pineapple Salad to go with your main.
Read our Josh's Grill review.
Unit number: #02-68/69/70/71/72
Opening hours: Daily 11:30am to 10pm
Tel: 6250 6989
Website
Josh's Grill is not a halal-certified eatery, but they do not use pork or lard.
Josh's Grill Review: Western Grill House In Bugis Has XXL Onion Rings And Mains From $10.90
---
9. Fish & Co 
---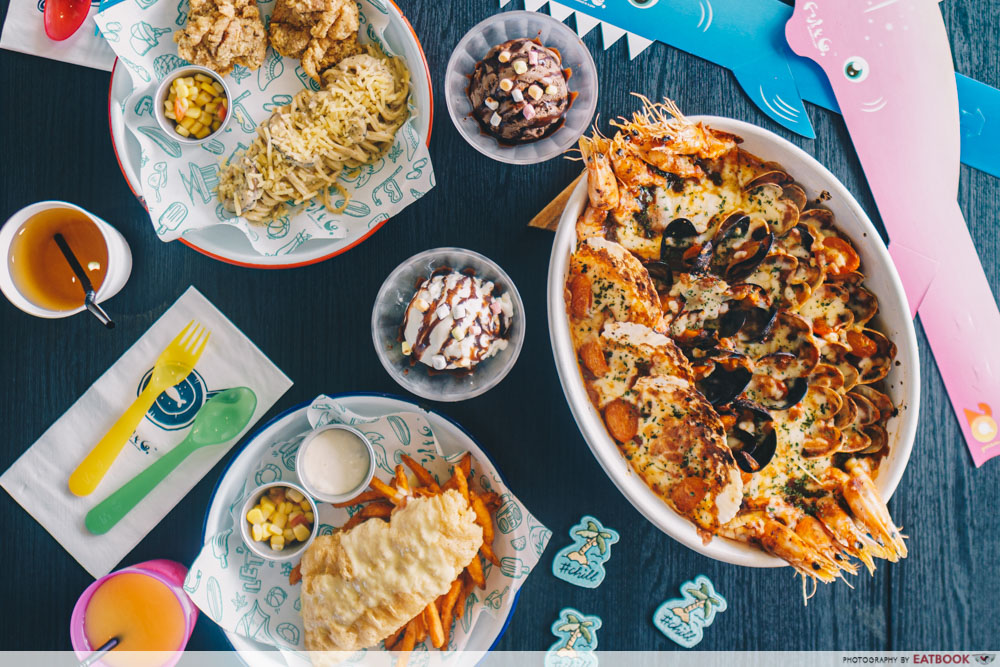 Family-friendly restaurant Fish & Co. is where you want to go for quality fish and chips, and other seafood dishes. The halal-certified restaurant has seven different types of fish and chips, with prices starting at $20.95++. These feature different toppings, from mozzarella cheese to salted egg yolk sauce.
They've also recently launched Broth Pots ($48.95++) on the menu, a riff on Cajun seafood boils. Flavours range from the classic Caribbean Cajun, to a spicy OPPA Korean-style pot.
Unit number: #03-11/12
Opening hours: Daily 11am to 9pm
Tel: 6255 7001
Website
Fish & Co. is a halal-certified eatery.
---
10. Mei Heong Yuen Desserts 
---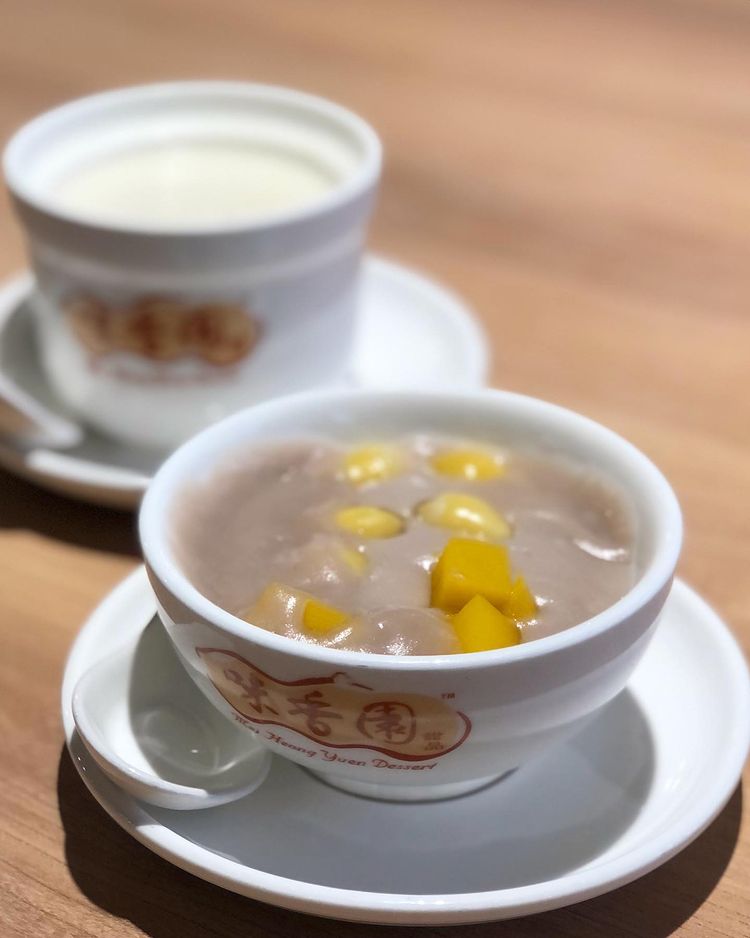 Image credit: @a.happysoul_5
Mei Heong Yuen Desserts is one of the longest-standing traditional dessert cafes in Singapore. They've got a whole plethora of hot and cold desserts, ranging from Chinese classics such as steamed Milk Pudding ($4) and Yam Paste ($3.50), to cold snow ice treats.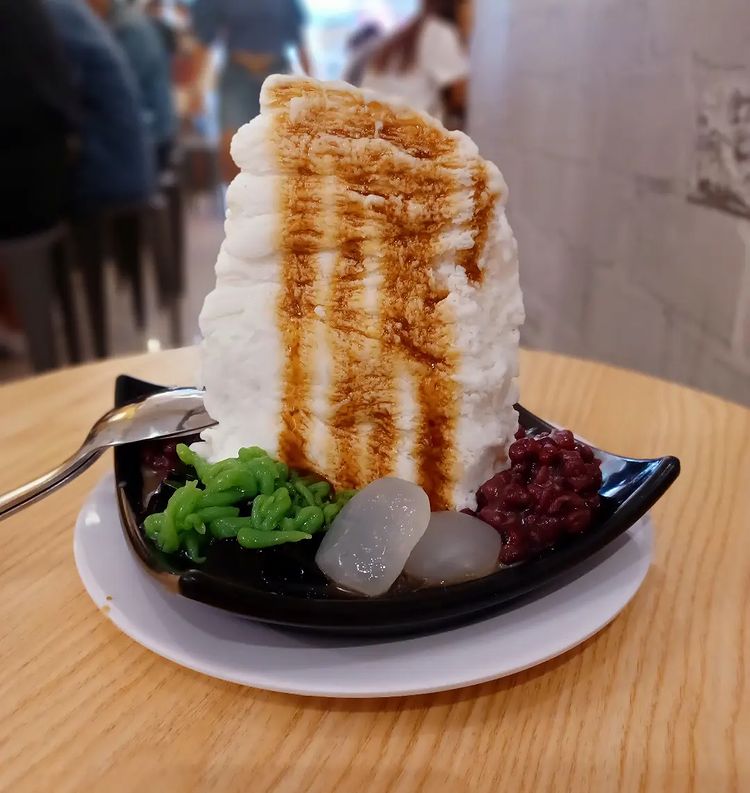 Image credit: @lauwhj501
Highlights from the latter include Taiwanese style Mango Ice ($6.50), to the local Chendol Ice ($7.50). Mei Heong Yuen also sells hot steamed cakes if you're not a fan of sweets. 
Unit number: #02-03
Opening hours: Daily 11am to 9:30pm
Tel: 6252 7335
Website
Mei Heong Yuen is not a halal-certified eatery.
---
11. Tomi Sushi 
---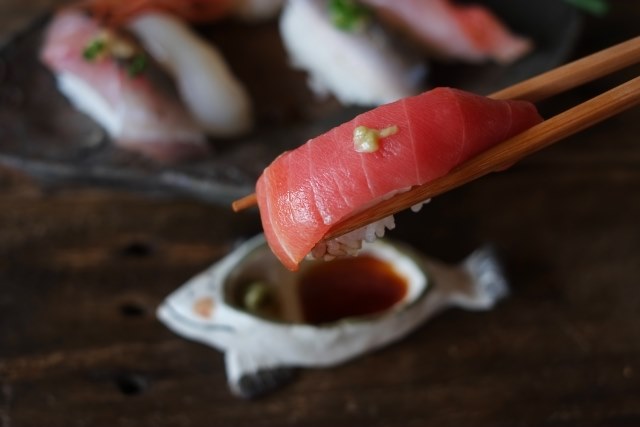 Image credit: Tomi Sushi
Japanese restaurant franchise Tomi Sushi has a history dating back to 1954 when the first eatery opened in Niigata prefecture. Fast forward to today, and you have Tomi Sushi restaurants across Japan and beyond, including an outlet in Velocity@Novena. They've got multiple sushi sets made with fresh sashimi on the menu, though we highly recommend swinging by for lunch, as the prices are slightly reduced.
A popular pick is the Sushi Bento ($38++), where you get six types of sushi, and a medley of small bites, from tempura to salmon sashimi, chawanmushi, miso soup, and a salad for the price.
Unit number: #02-76/77
Opening hours: Daily 11:30am to 2pm, 5:30pm to 9:30pm
Tel: 6255 2355
Website
---
12. Curry Times 
---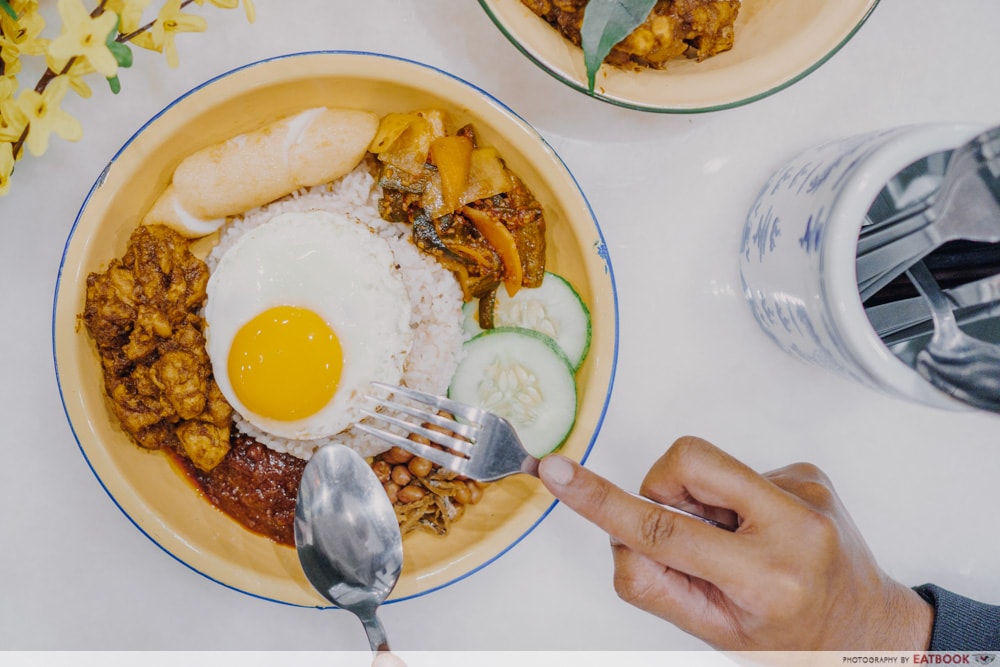 Curry is the obvious star at Curry Times, so expect a menu chock full of different curry dishes, from ramen to rice sets. The curry here is made with only the freshest chicken, sans coconut milk, so the gravy doesn't get too jelak.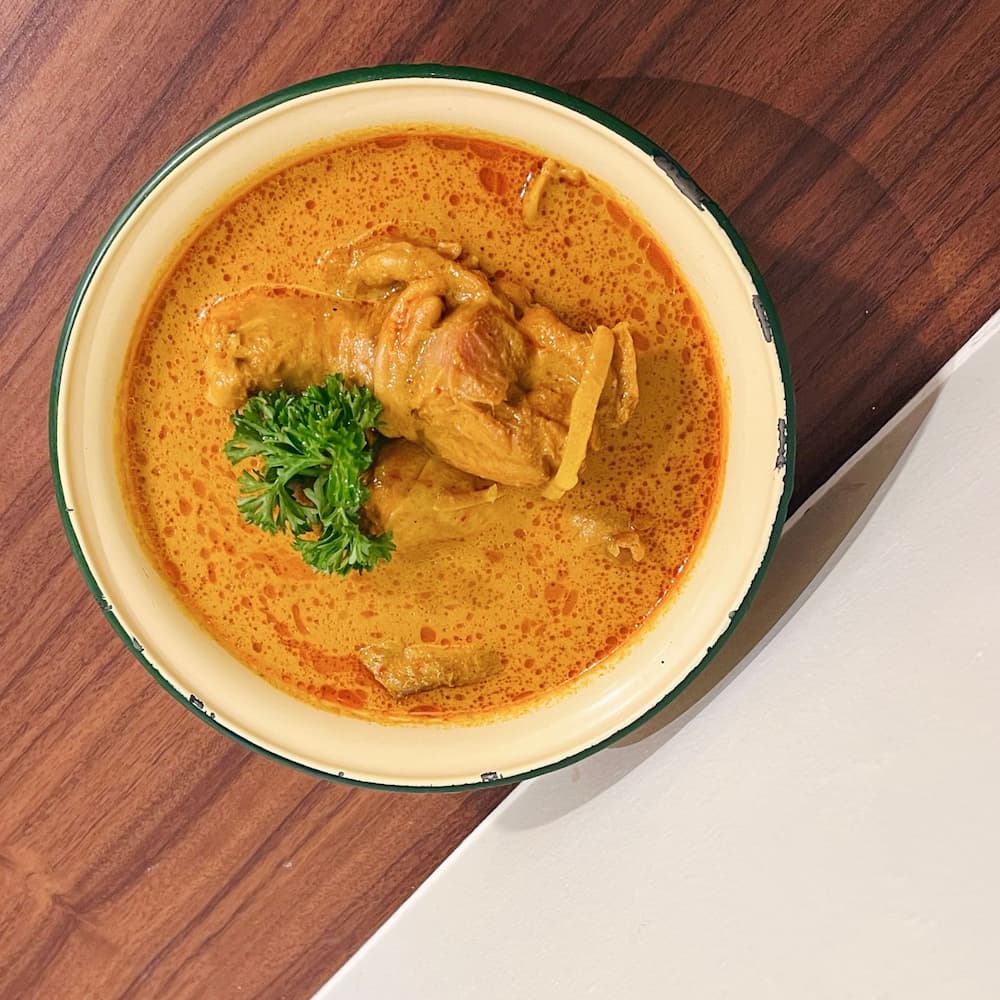 Image credit: Curry Times
Diners can choose either chicken or fish curries, or else opt for any of the ala carte dishes, such as their Nasi Lemak with Crispy Chicken Wing ($8.90++), and their Dry Laksa Goreng ($8.90++). 
Unit number: #02-33/34
Opening hours: Daily 11am to 10pm
Tel: 6354 3206
Website
Curry Times is a halal-certified eatery.
---
What to eat at Velocity@Novena Square
---
Update: This promotion is no longer available.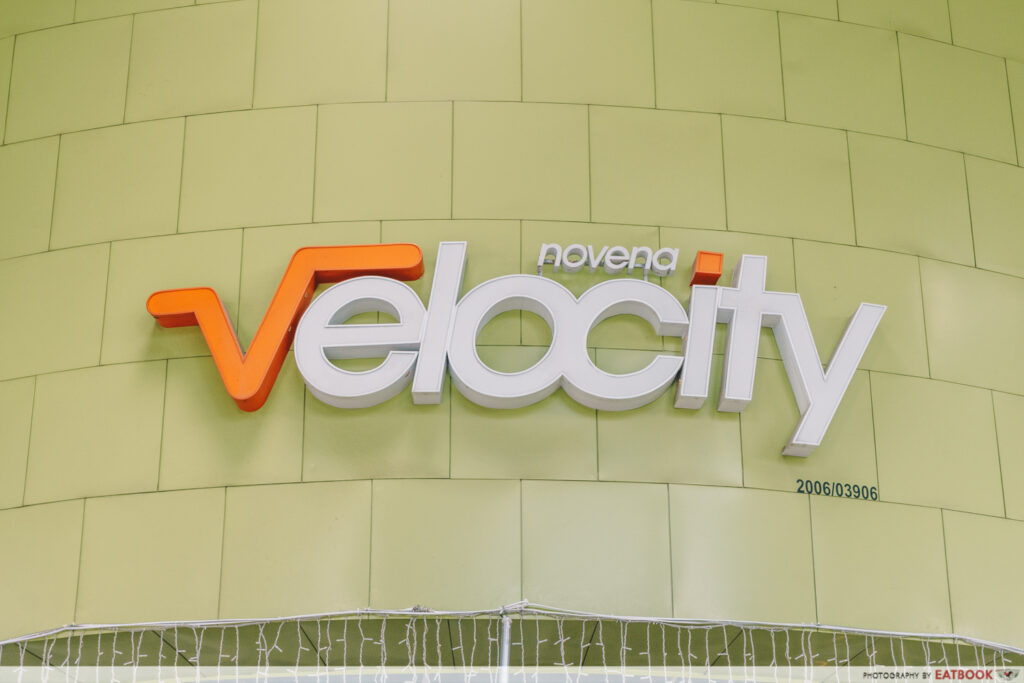 Aside from these tasty Velocity@Novena Square food fings, there are additional reasons to dine at the mall with their special loyalty card. From now till 31 January 2020, every $10 spent on a single receipt at any Velocity@Novena Square food or drink outlet will give you a stamp. You can get up to three stamps per receipt, with exciting freebies available once you collect a minimum of four stamps.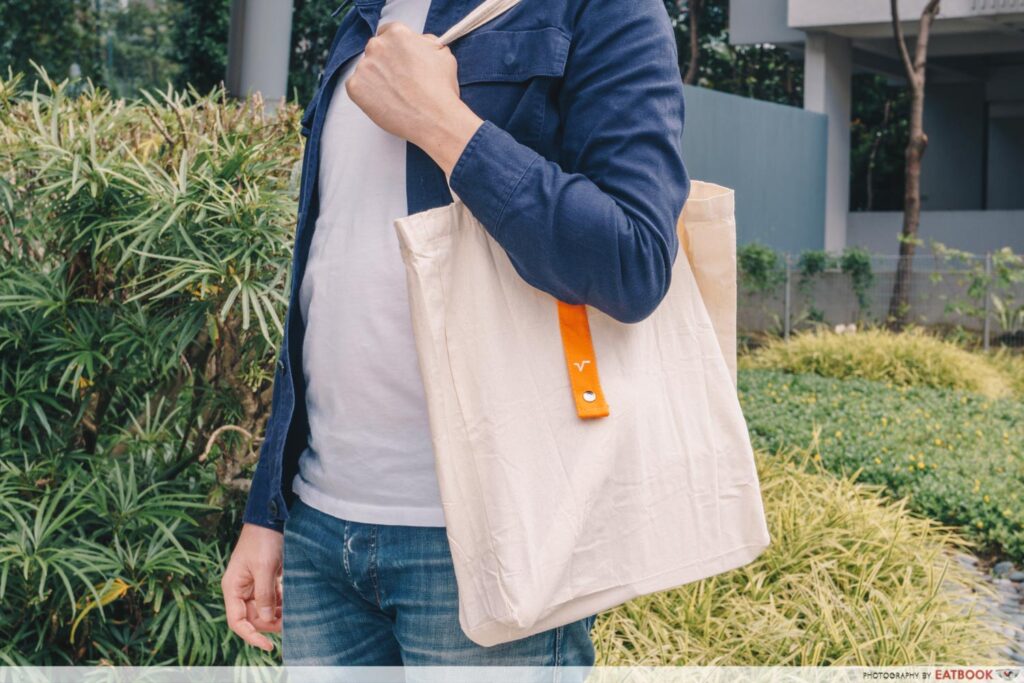 For four stamps, you'll be able to get an exclusive tote bag. This minimalist bag is ideal for tossing in your knick-knacks, and looks great on any outfit.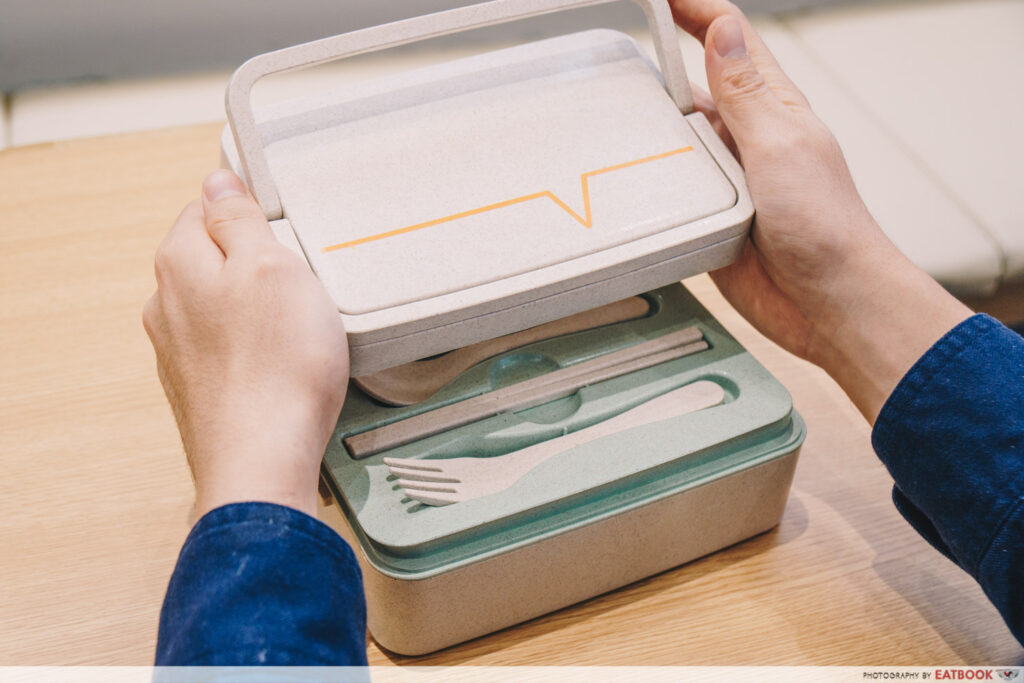 If you're looking to play your part for the environment, score 10 stamps to get an exclusive bamboo fibre lunch box. This handy lunch box comes with a set of cutlery, and can store food at both high and low temperatures. Aside from these goodies, food or shopping vouchers and U-POPP gift cards are also available for redemption. 
While you're busy collecting stamps, be sure to download the UOL's Power of Purchase Program (U-POPP) app. This loyalty programme lets you earn points for every dollar spent at Velocity@Novena Square, KINEX, and United Square. Collect enough points to redeem restaurant vouchers, workshop passes and more!
Address: 238 Thomson Road, Singapore 307683
Nearest MRT Station: Novena (NS20)
This post is brought to you by Velocity@Novena Square.