City Donut makes doughnuts with local flavours
Doughnut stores in Singapore equal one of two things: a doughnut franchise like Krispy Kreme or Dunkin' Donuts, or an Instagram store by an avid home baker. However, City Donut, a new doughnut shop in Telok Ayer, looks like they are set to break that mould.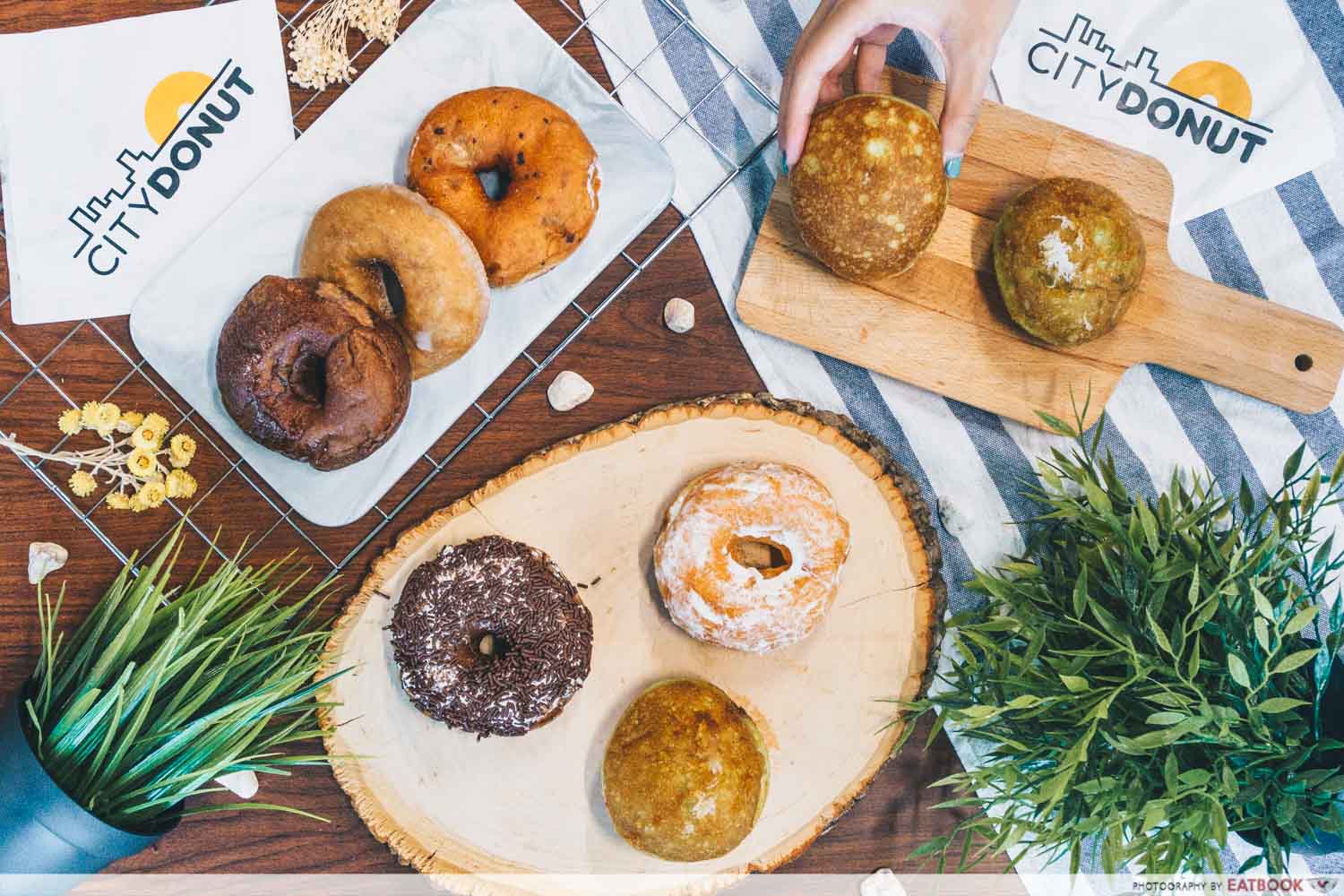 Housed in the former premises of the Telok Ayer Arts Club, this CBD-based doughnut shop and cafe offers local takes on the deep-fried sweet treat we love. It is barely a month old, but City Donut has already been generating buzz for its inventive Singapore-inspired flavours, so much so that they tend to sell out most of their range by the afternoon.
LUNA Review: New Cafe At Amoy Street Selling Orh Nee And Dark Chocolate Speculoos Cakes Under $10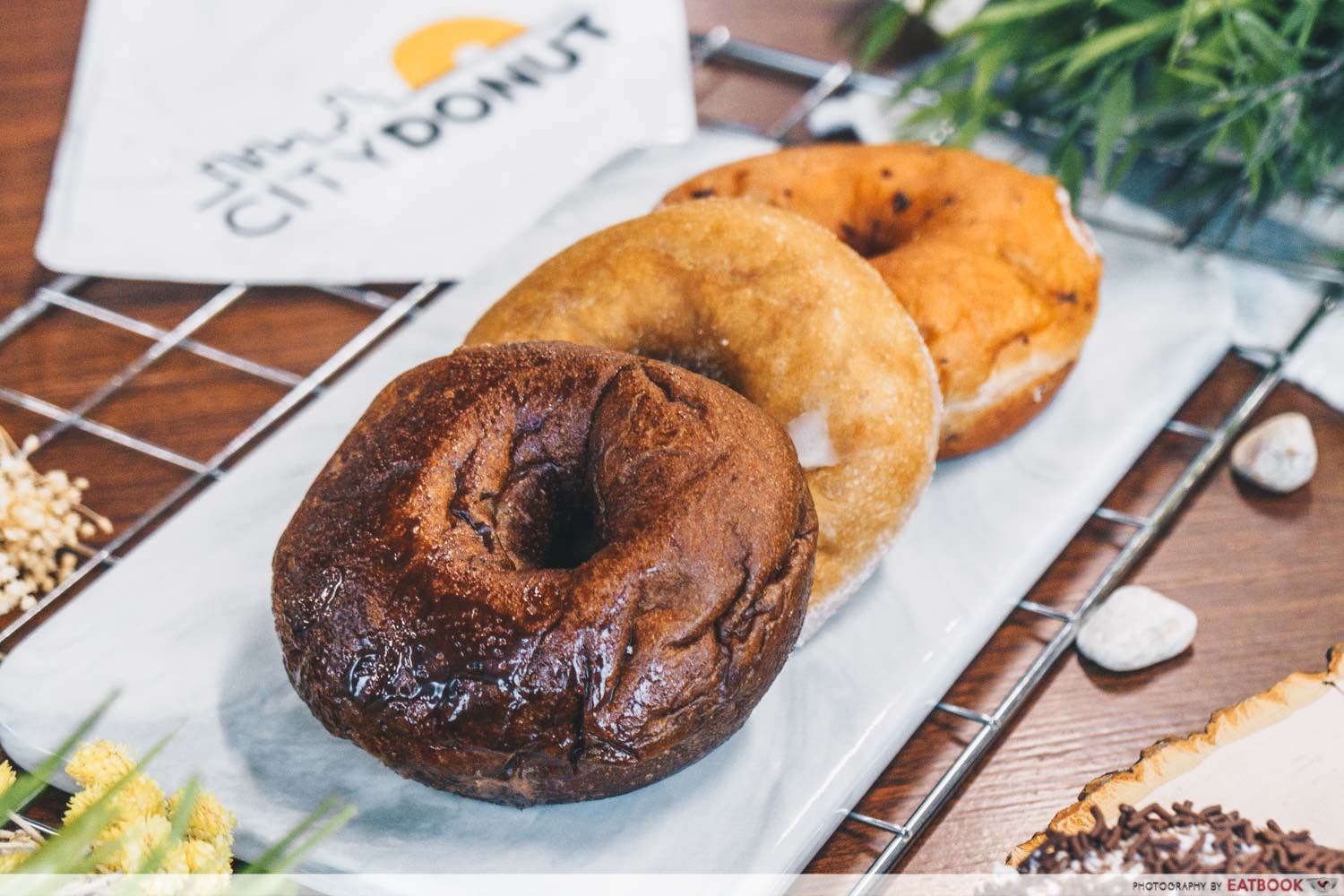 Like the kiasu Singaporean I am, I made a mental note to head down to City Donut as early as possible so I could bag the full menu to taste. All flavours were available by 9:45am, so I got a selection.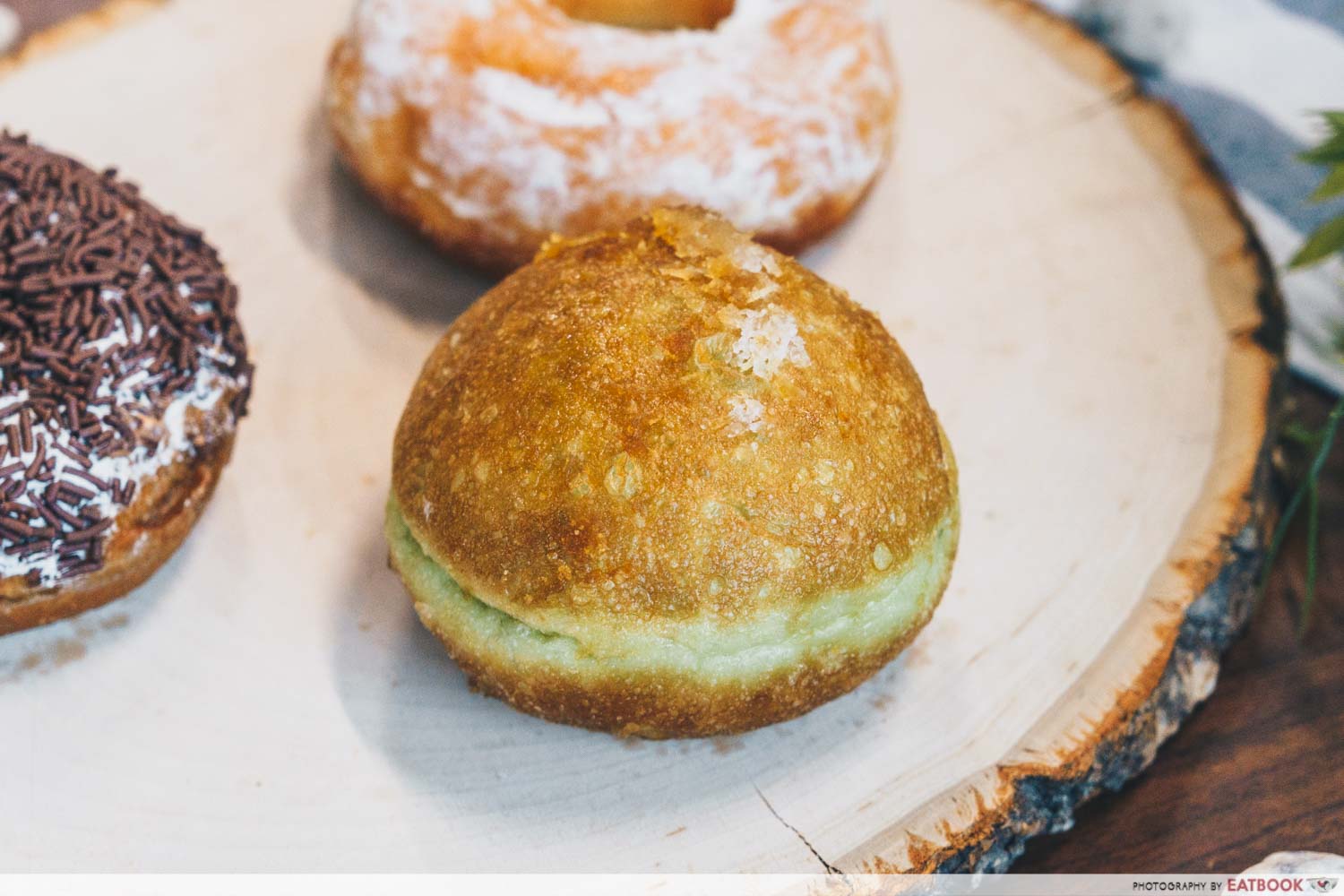 Right off the bat, the flavours they had to offer were just as impressive as their price point. Starting at $1.30 for the Original, and going up to $2.80 for the Pandan Ondeh-Ondeh, these were so competitively priced for freshly-made doughnuts. An Original Glazed Krispy Kreme doughnut is $2.60 each, so let that be your frame of reference.
Here is what I ordered: the Pandan Ondeh-Ondeh, the Pandan Kaya ($2.20), the Milo Dinosaur ($2.20), the Orh Nee ($2.50), the Pulut Hitam ($2.20), the Citrus Yuzu ($2.50) and the Coffee ($1.80). All are made in-house, both dough and filling, and baked in the mornings.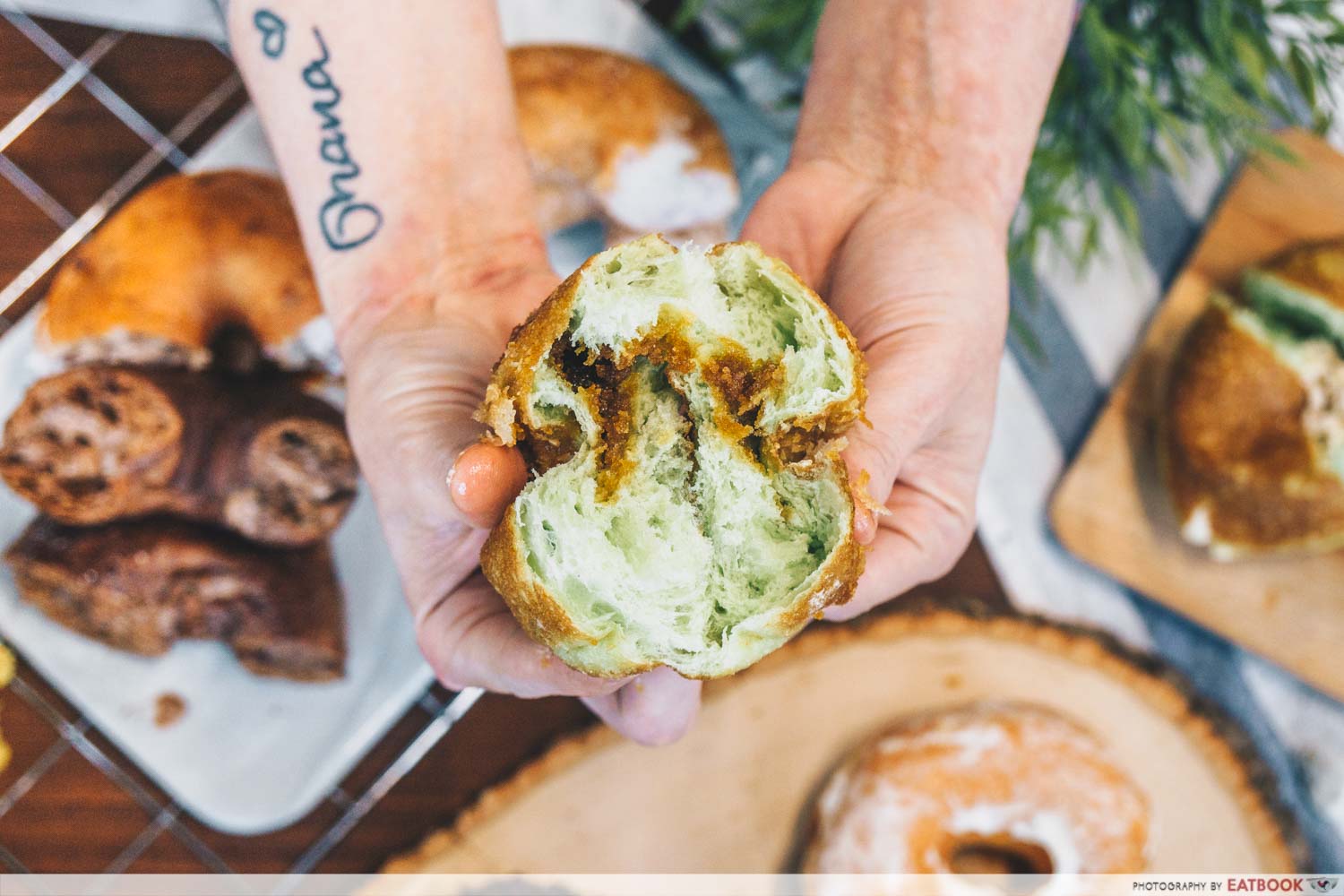 The Pandan Ondeh-Ondeh is by far the most popular with patrons. A fragrant pandan doughnut, glazed with gula melaka and topped with fresh coconut shavings, it is filled with the same palm sugar mixture as the kueh it is named after. The dough was denser than expected, more like a bun instead of a doughnut. The liquid filling is mean to "burst" the same way the kueh does, but fair warning, it does soak into the bread if not eaten within a couple of hours.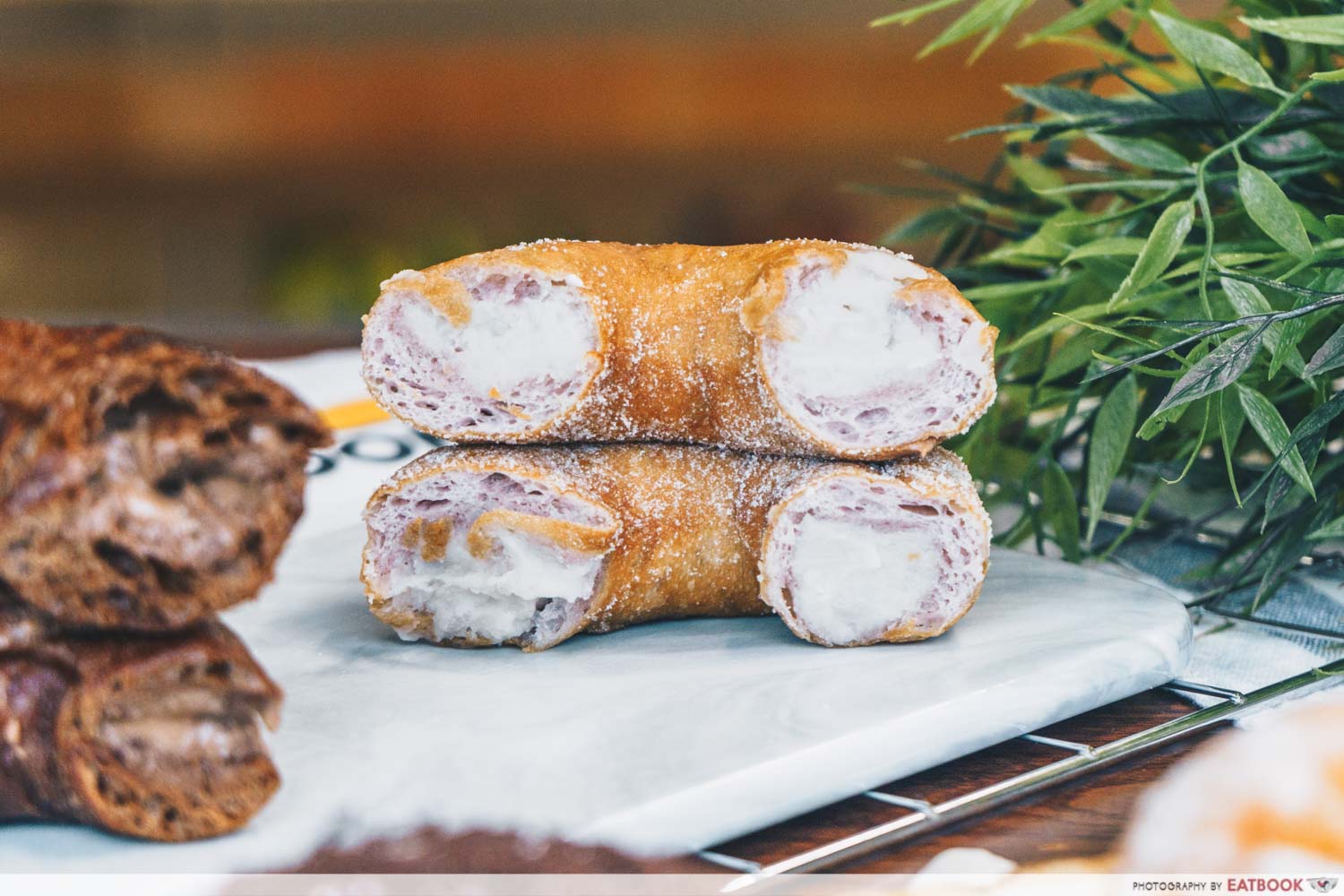 Though my love for ondeh-ondeh is supreme, surprisingly, my favourites were the Orh Nee, Citrus Yuzu and Pulut Hitam.
Coloured lilac from the use of fresh yam, the Orh Nee doughnuts are piped full of smooth, creamy yam paste that sent me to carb heaven.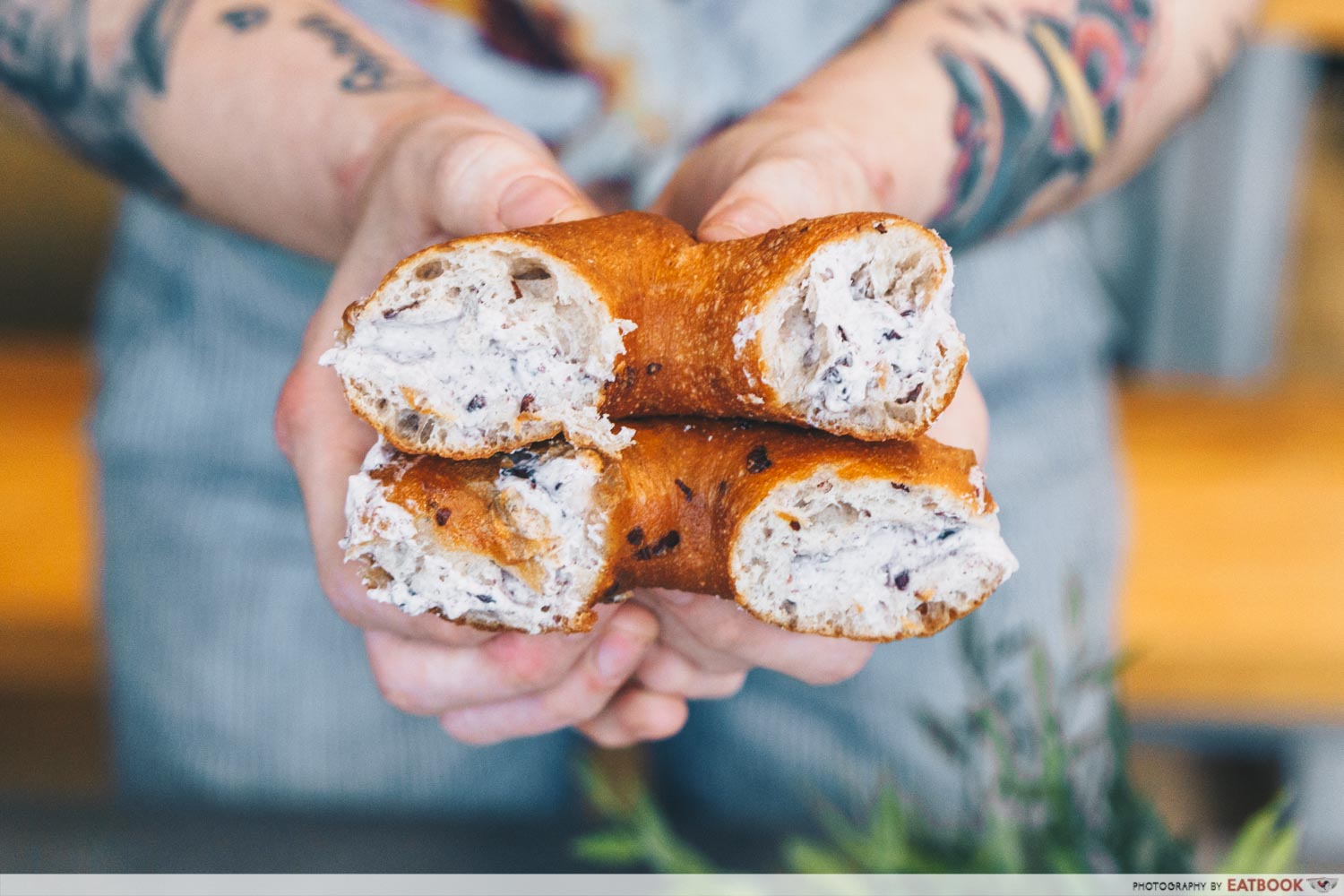 The Pulut Hitam was made in a similar fashion. Coconut cream was speckled with black glutinous rice for a nice textural touch, and piped through the doughnut. This could have very easily gone into heavy, oily territory because of the coconut cream, but the result was pleasant, light, and distinctly pulut hitam.
Citrus Yuzu is great for people who love tart desserts. The doughnut is piped with a puckering yuzu curd, then balanced with a light sugar glaze.
Unlike the bombolinis (better known as stuffed doughnuts without the hole), the rings were less bread-like across the range thanks to a generous filling-to-bun ratio.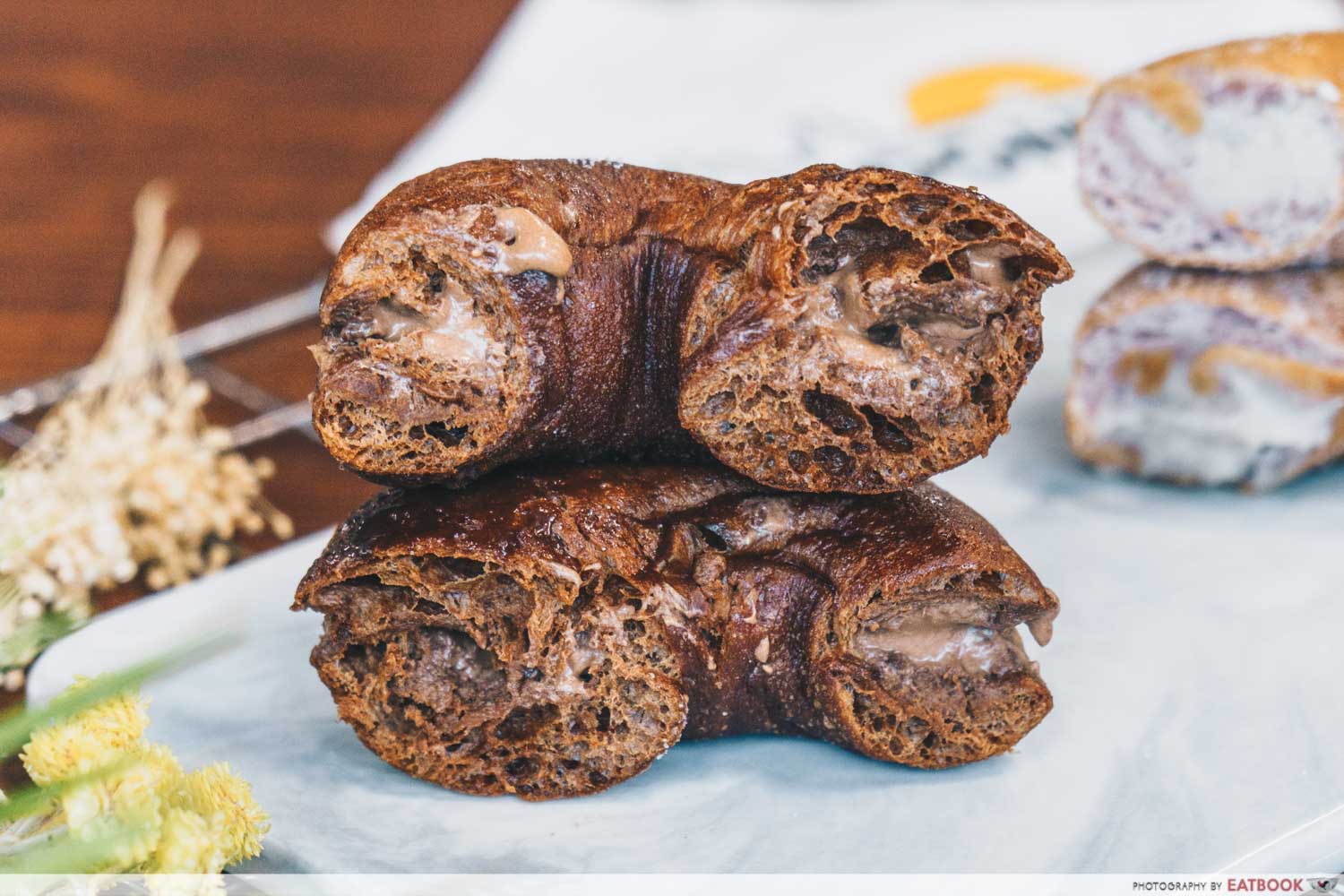 Special mention goes out to the Milo Dinosaur doughnut, which I thought could use a touch more Milo in both the batter and the cream, and the Coffee, a grown-up version of the chocolate rice doughnuts I used to nab from the neighbourhood bakery. The Pandan Kaya was the one downside, as there was just too little filling.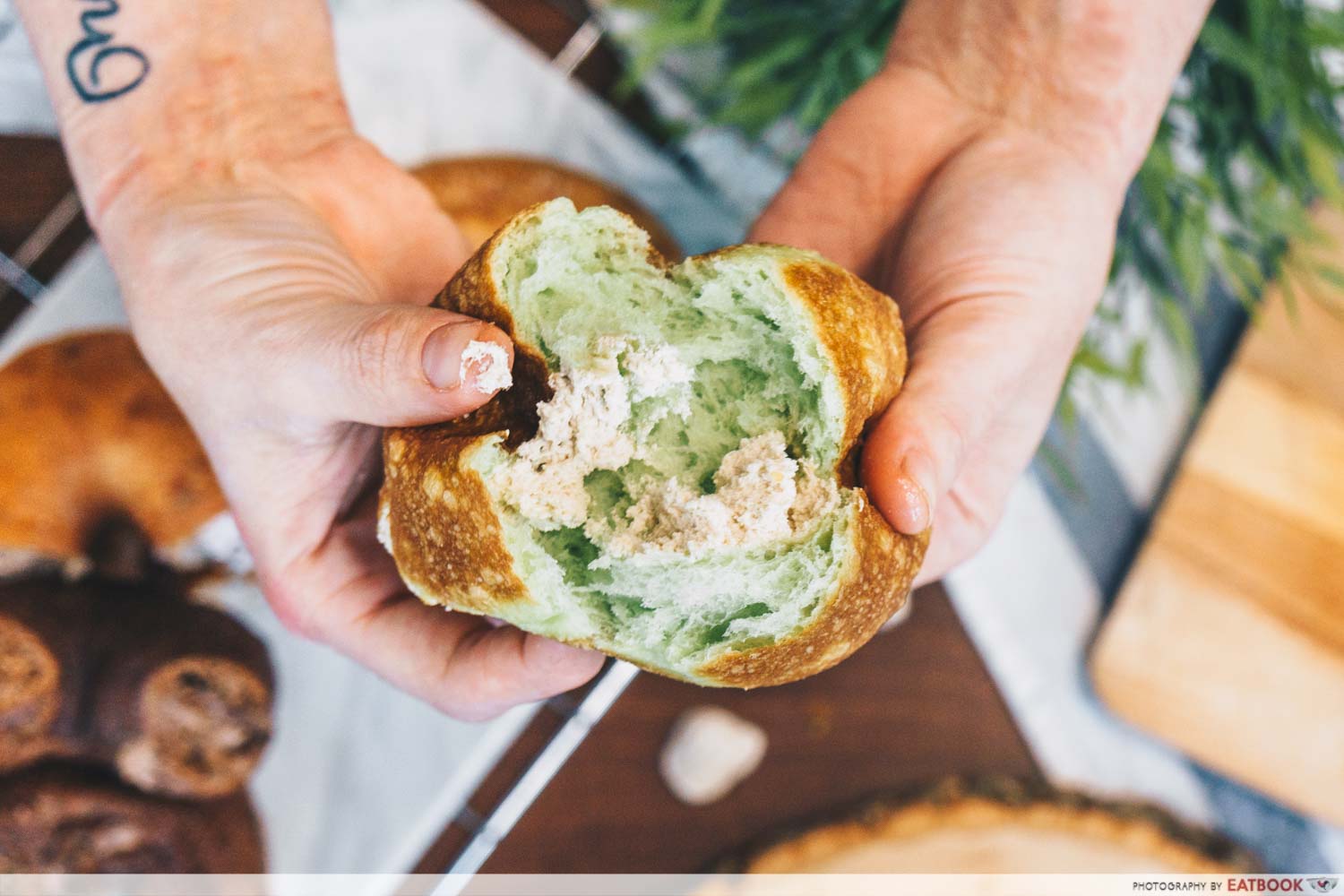 City Donut is definitely a doughnut store I'd go out of my way to visit, largely thanks to its Orh Nee gem. Across the board, though, its menu wins for remixing familiar flavours into doughnuts that are nostalgic, well-made, and most importantly, neither too sweet nor too greasy. The next time you're in the Telok Ayer area, definitely give these a try, and if you have the time, definitely dig into them warm in the cafe.
June Bakery Review: Old-School Bakery With $1.20 Orh Nee And Cheese Tarts That Can Rival BAKE
If you love doughnuts, check out our review of Sourbombe Bakery, which sells stuffed doughnuts made by an ex-Masterchef Asia contestant. Also, visit Doughnut Shack in Whampoa, a homely neighbourhood store with unique doughnut flavours, including creme brulee.
Address: 2 McCallum Street, Singapore 069043
Opening hours: Mon-Sat 8am to 5pm
Website
Photos taken by Hay Thi.
This was an independent review by Eatbook.
Sourbombe Bakery Has Sourdough Doughnuts With Burnt Cheesecake And Hojicha Fillings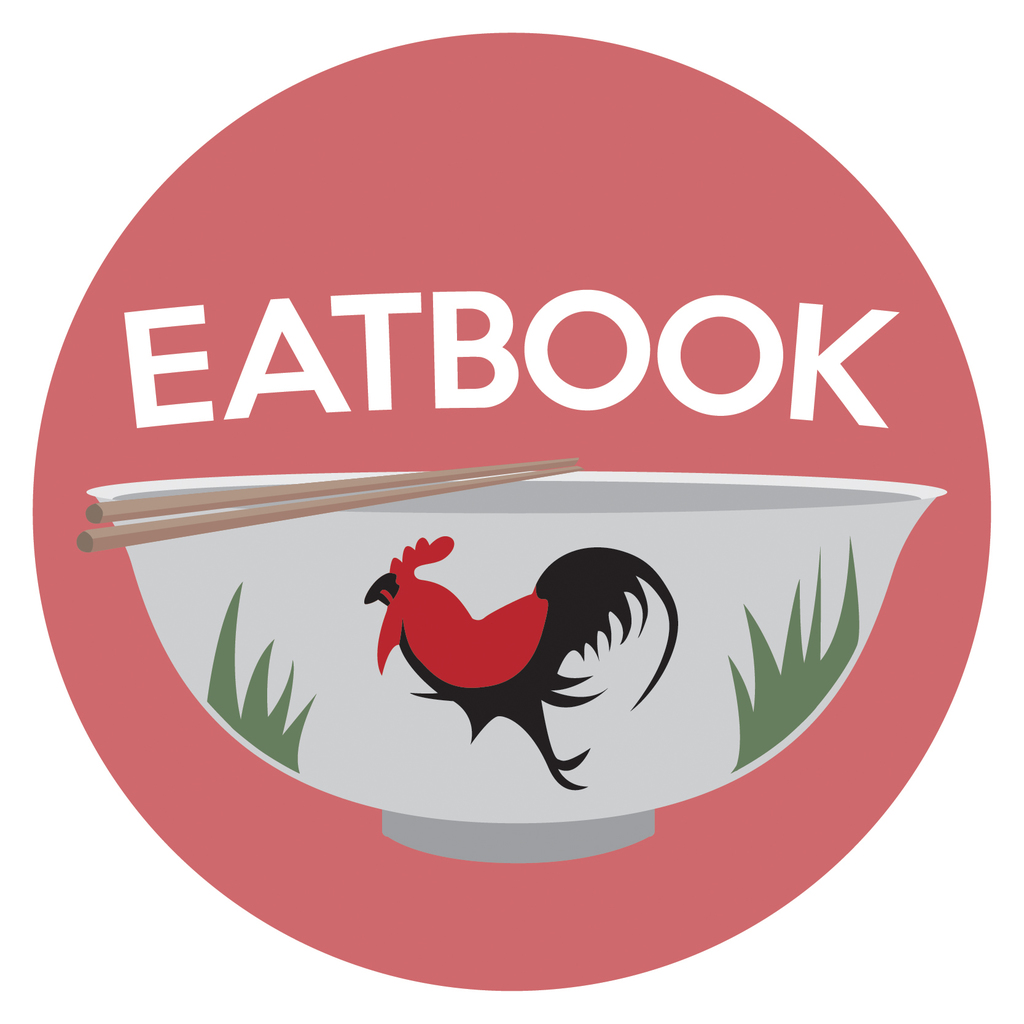 Drop us your email so you won't miss the latest news.