Doughnut Shack at Whampoa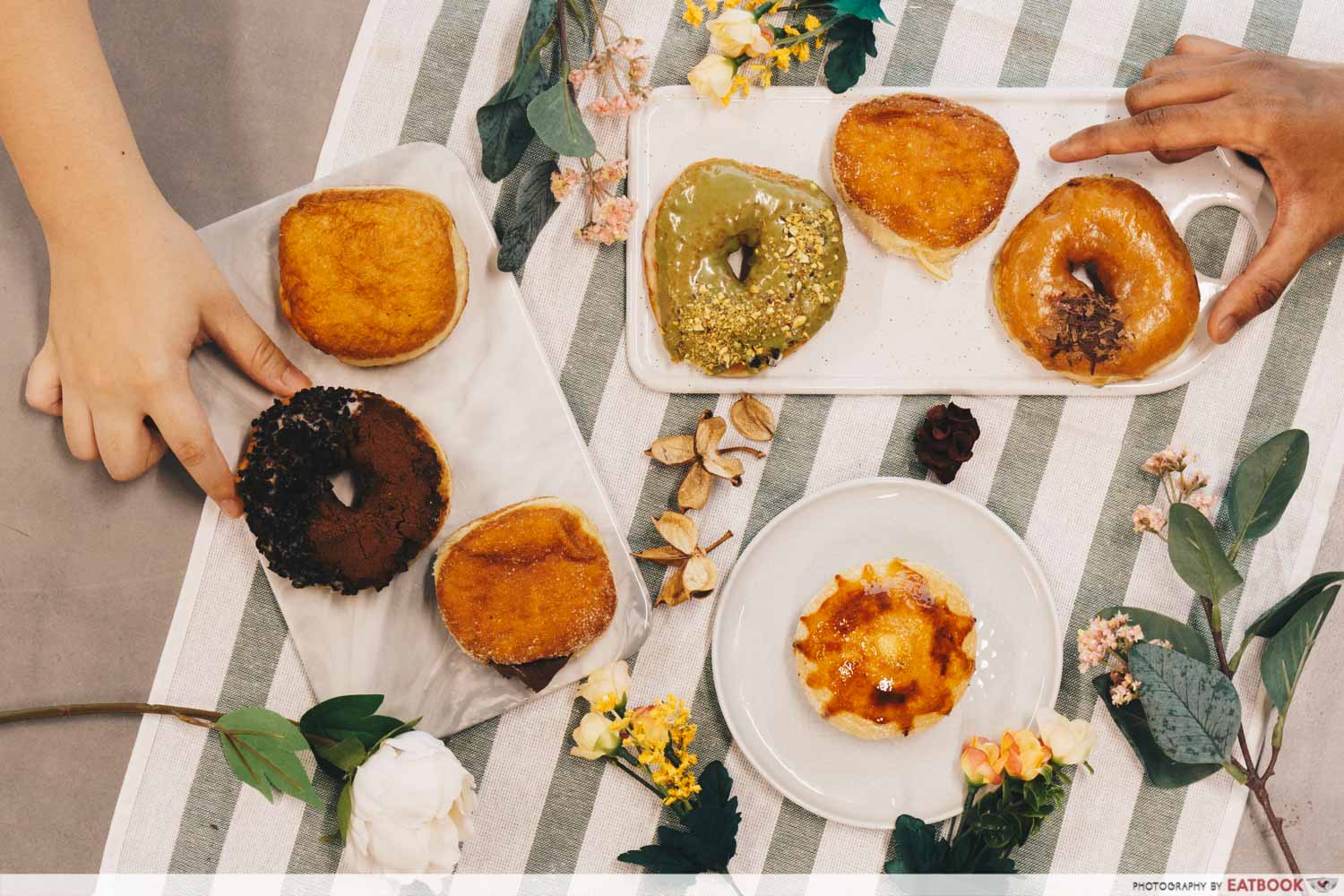 A trip to any doughnut shop always brings forth my inner Homer Simpson. After all, who can resist reaching out for those delectable golden rings, displayed in teeming mounds? That's why Doughnut Shack got my full, undivided attention when I first heard about them.
Located right in the middle of a bustling Whampoa estate, the bakery serves a slew of rare and unique doughnuts from just $2.50 a piece! Made fresh daily, these include chilli crab, crème brûlée, matcha and lemon cheese fillings.
Doughnuts at Doughnut Shack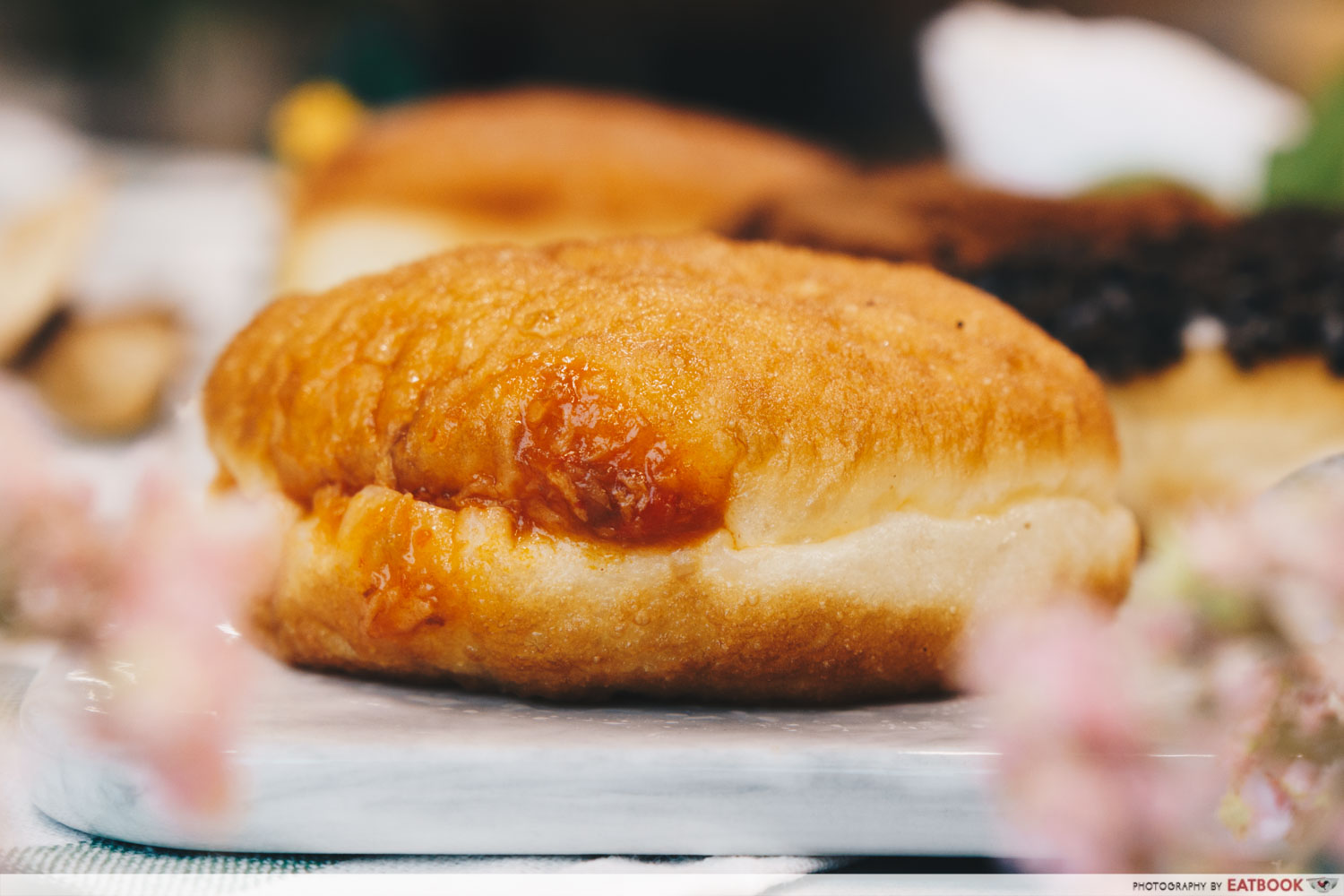 The Chilli Crab Bombolone ($3.50) was pretty much the reason for the entire trip. In the centre of all that bread were thin shreds of fresh crab, cooked in chilli crab sauce.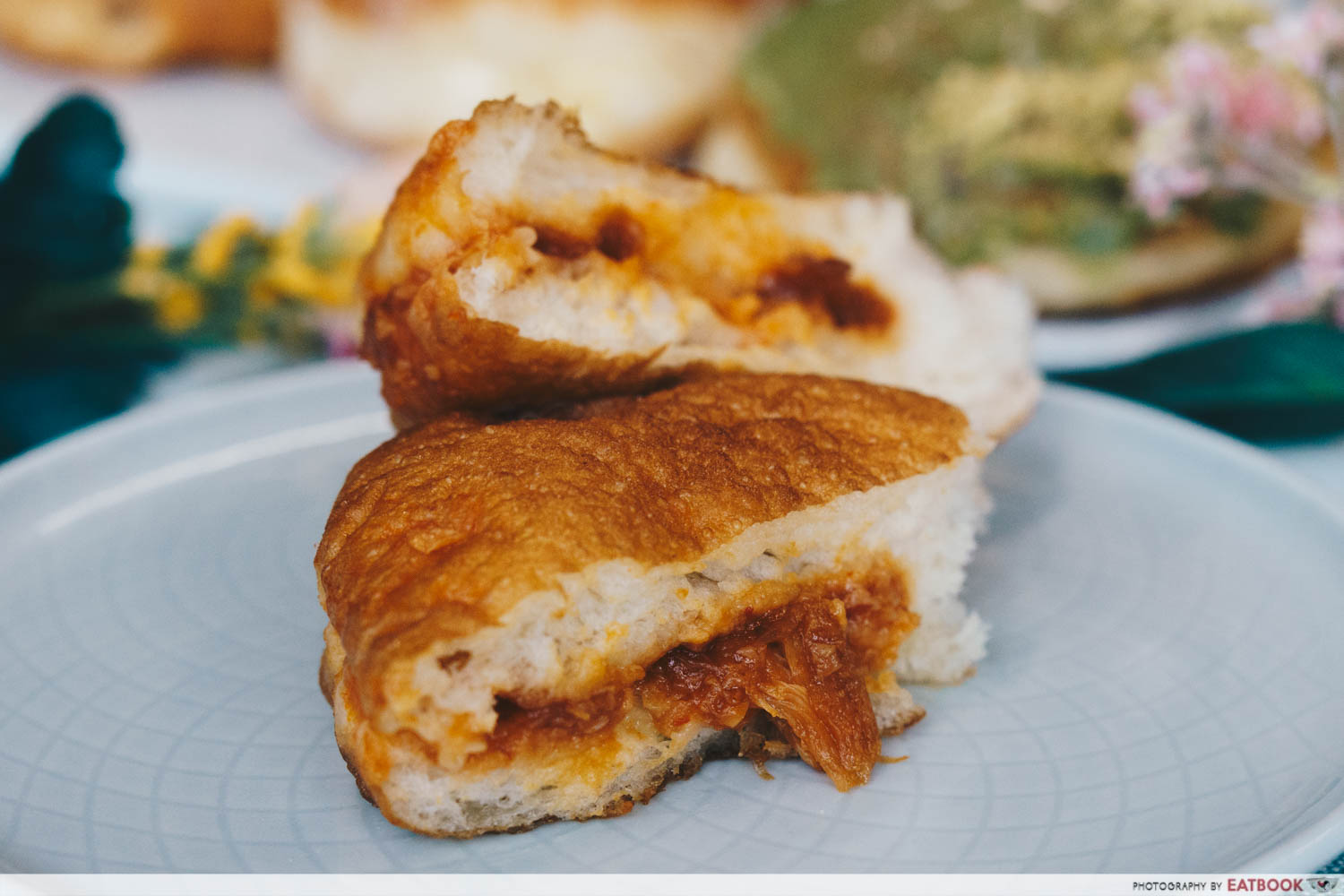 Overall, we weren't impressed. While I liked the fluffiness of the bread, the filling left much to be desired. There was way too little filling and we could barely taste the crab. At the other end of the spectrum, we felt that there was too much tomato puree and it mellowed out the spiciness one would expect from chilli crab.
10 Whampoa Market Stalls That Prove This Market Deserves More Bib Gourmand Nominees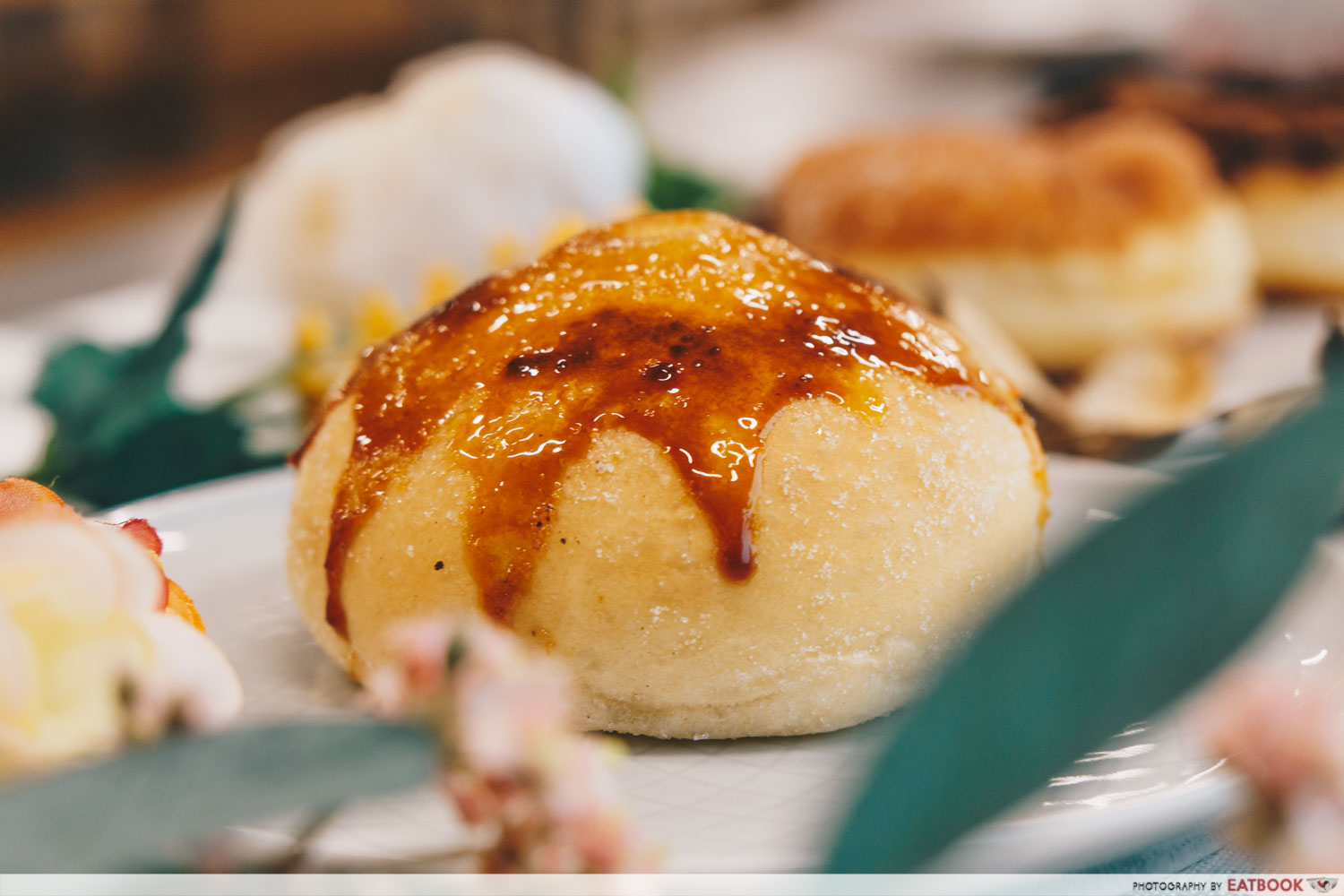 Thankfully, the Crème Brûlée Bombolone ($2.50) fared a whole lot better. The torched sugar layer added a dulcet dimension, which made nomming the puffy pastry even more delightful.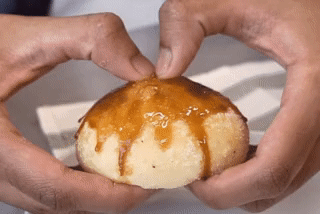 Tearing it open unleashed a torrent of gooey custard filling that quickly enveloped the bombolone. Taste-wise, it had a milky sweetness which complemented the subtle bitterness of the burnt sugar. This was definitely my favourite.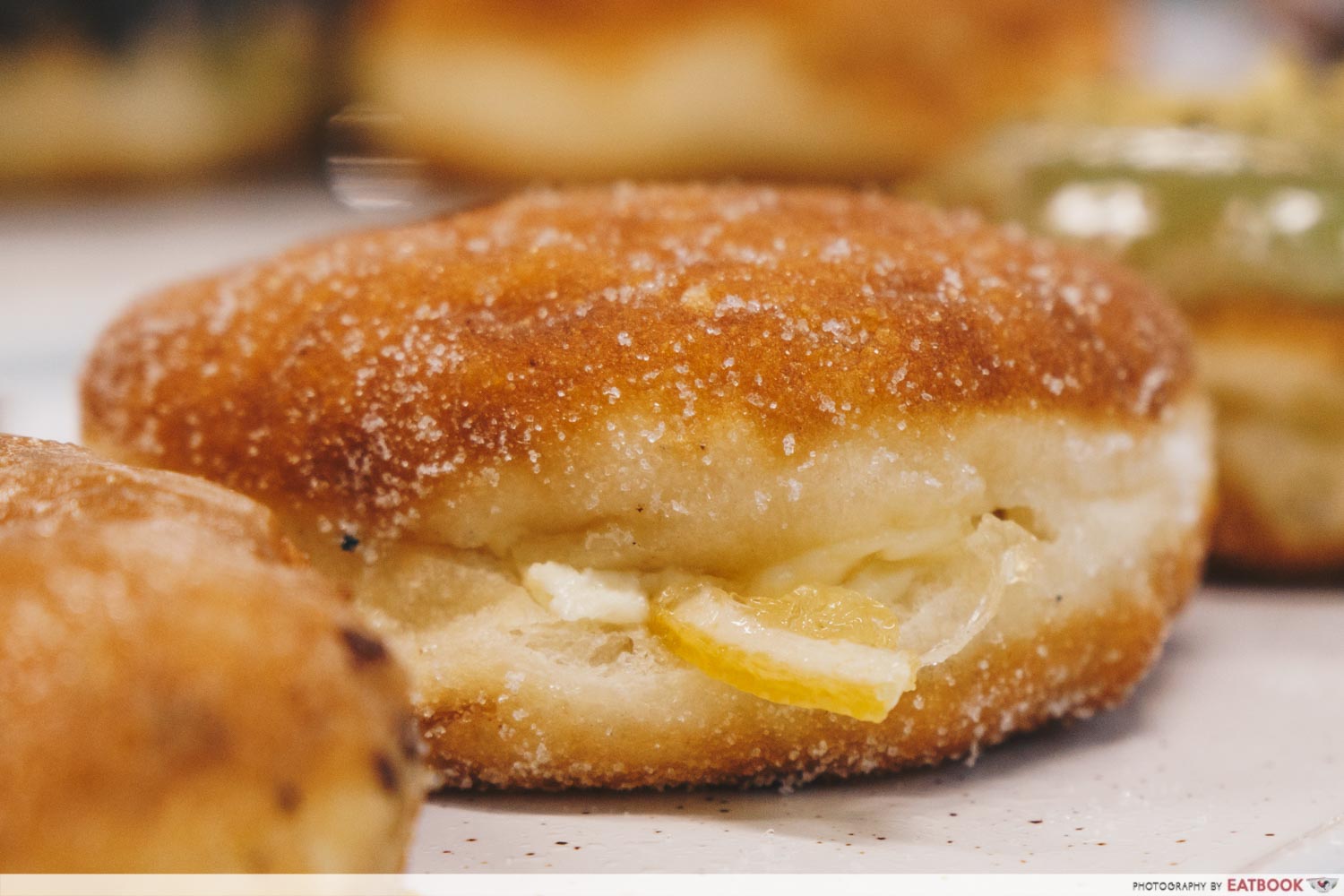 The Lemon Cheese Doughnut ($2.50) is a testament to how having different flavour profiles can elevate a snack.
Upon the first bite, you'll immediately taste the pronounced tartness of the lemon cream cheese filling. Luckily, this edge is taken off by the liberal sugar finish, leaving behind a sweet flavour with subtle citrus notes.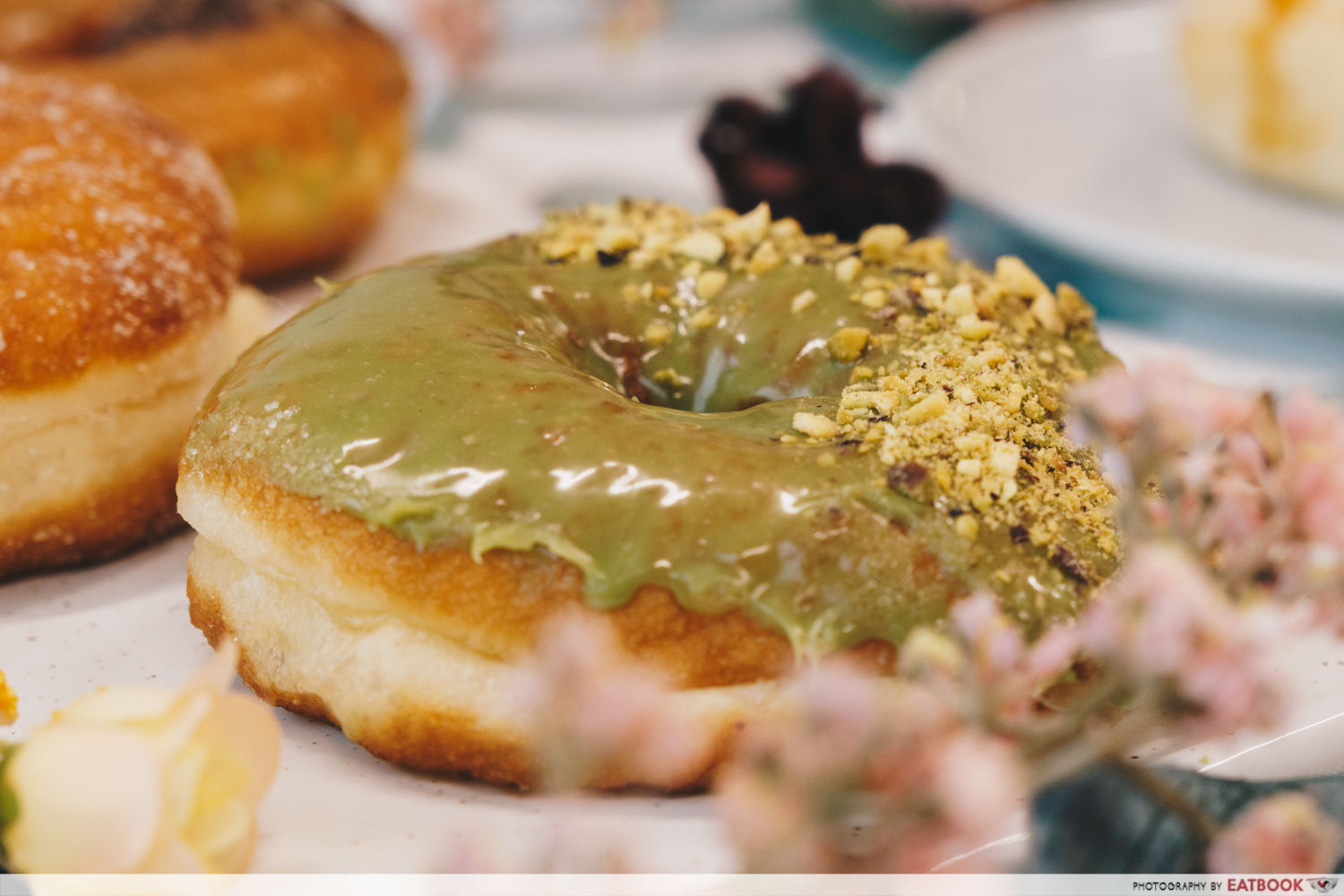 I'm glad they didn't skimp on the quality of matcha for the Matcha Doughnut ($2.50). The sharpness of the green tea was balanced out with the delicate taste of crushed nuts, giving the doughnut a soothing mouthfeel.
A minor complaint was that the matcha glaze was too thin, but that's understandable given the low price point.
Ambience at Doughnut Shack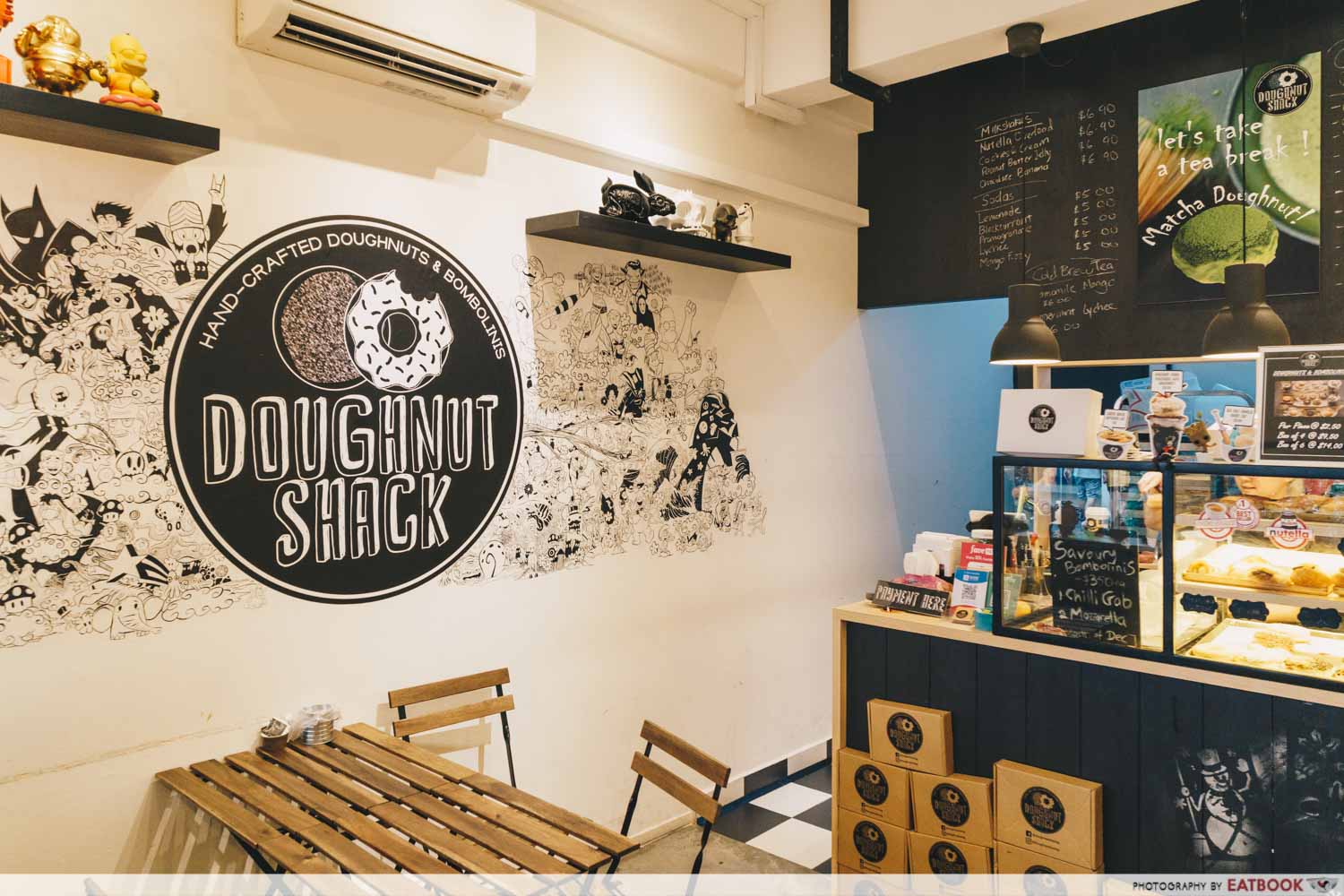 Doughnut Shack adopts a pop-culture decor which – speaking as a closet geek – I absolutely adored. Drawings of famous characters, such as Naruto and Batman, were splayed on the wall – coupled with a few toys lying around.
Since it's located in the heart of a housing estate, you can expect a steady stream of customers. Fair warning: the seating arrangement only fits six people, so we reckon you opt to takeaway.
The verdict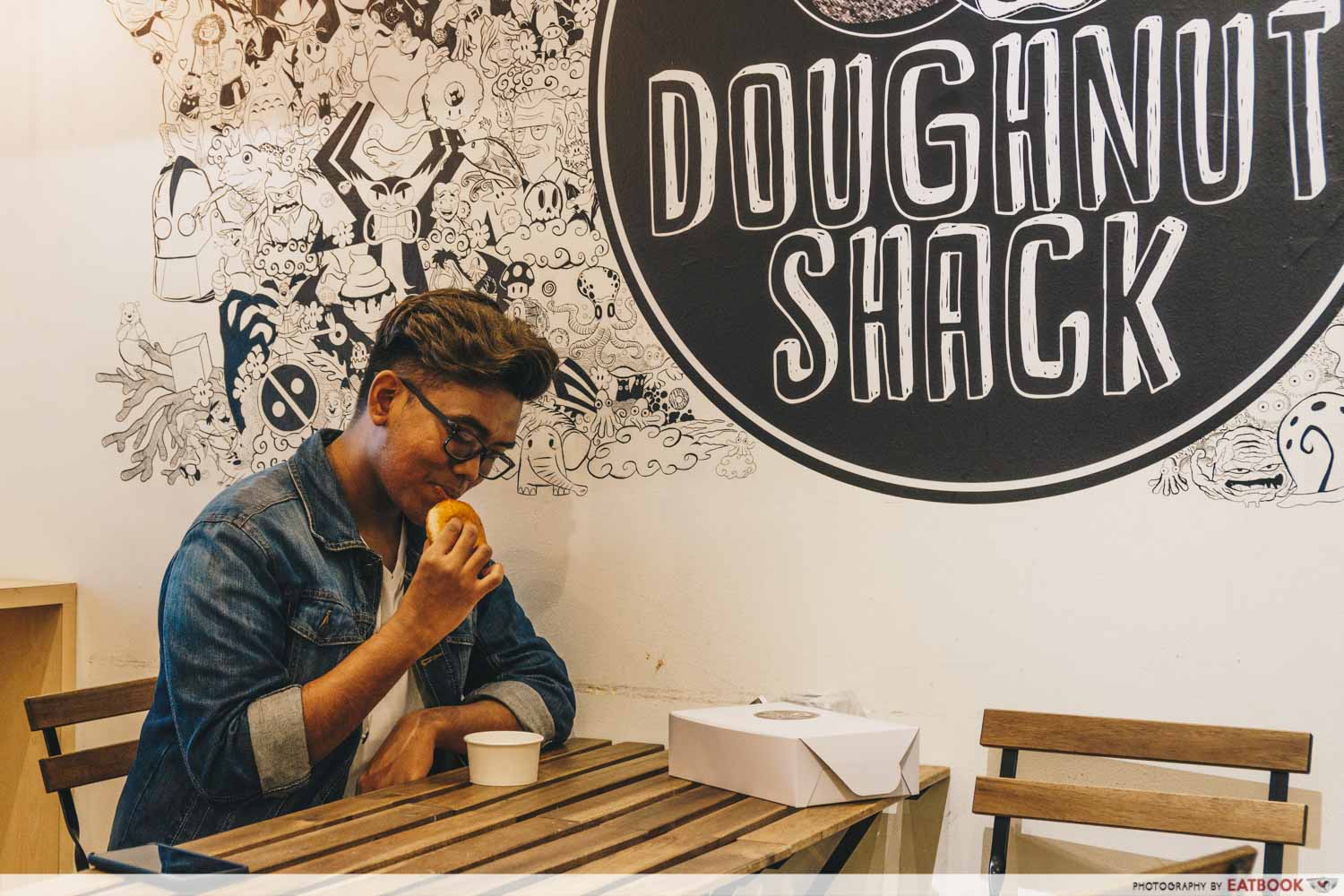 The eccentric flavours stuck the landing for their success, and at just $2.50 a pop, the doughnuts here definitely offer value for money. Plus, you can even get a box of six at just $14. If you're an avid cafe-hopper, check out these best cafes of 2018 from our first Eatbook Top 50 Awards!
10 Best Cafes In Singapore With Kimchi Mac & Cheese And More – Eatbook Top 50 Awards 2018
Address: 87 Whampoa Drive, #01-887, Singapore 320087
Opening hours: Daily 12pm to 9pm
Tel: 9109 6287
Website
Photos taken by Stephen Kim.
This is an independent review by Eatbook.sg.
Summary
Pros
– Doughnuts were fresh
– Most of the flavours were delicious
Cons
– The Chilli Crab Bombolone was lackluster
Recommended doughnuts: Crème Brûlée Bombolone ($2.50), Lemon Cheese Doughnut ($2.50)
Opening hours: Daily 12pm to 9pm
Address: 87 Whampoa Drive, #01-887, Singapore 320087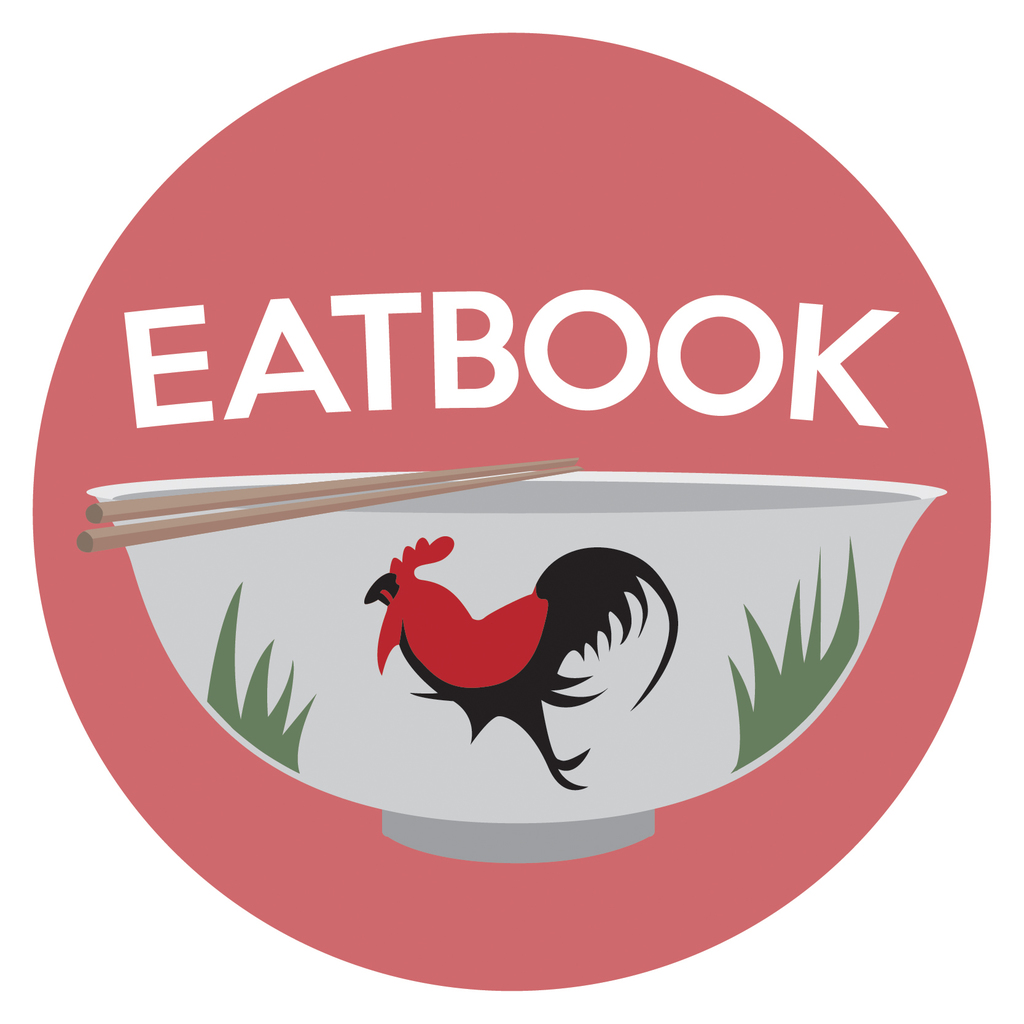 Drop us your email so you won't miss the latest news.