New beef rendang chips by F.EAST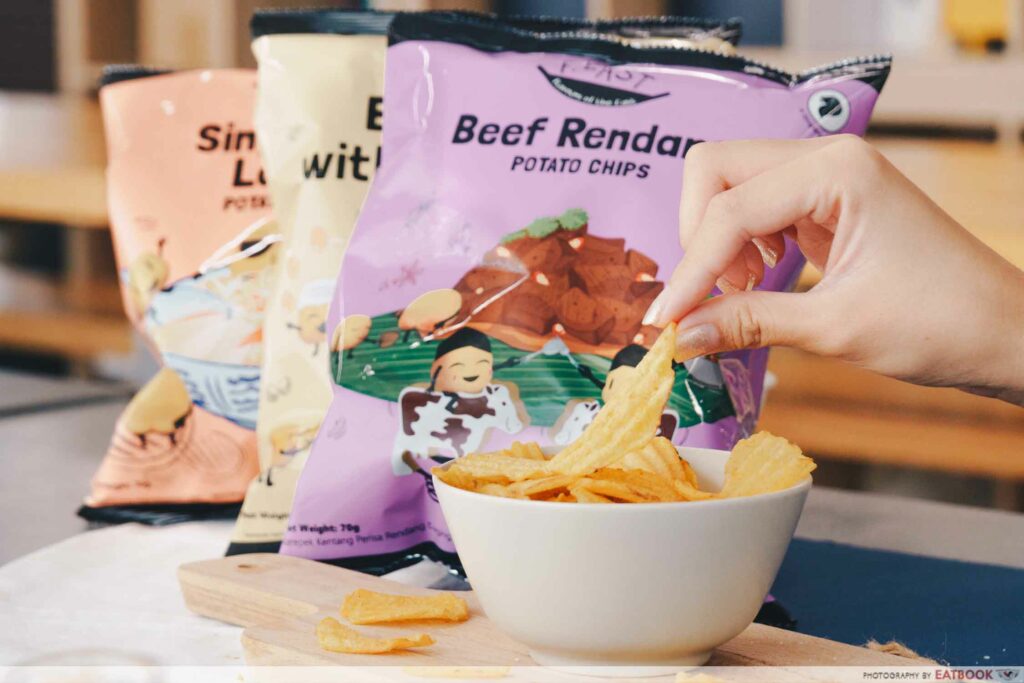 Almost two years ago, Hainanese chicken rice potato chips and laksa potato chips started appearing in supermarkets and convenience stores. Soon after, we got satay chips, egg prata chips, and a never-ending list of Singaporean dishes converted into slices of fried potato. Now, you'll be seeing beef rendang chips on shelves as well.
Created by F.EAST, this new flavour is priced at $3 per packet, and you can get it at 7-Eleven outlets as well as RedMart from 12 September 2019. It is halal-certified and doesn't actually contain beef, so even vegetarians can enjoy this.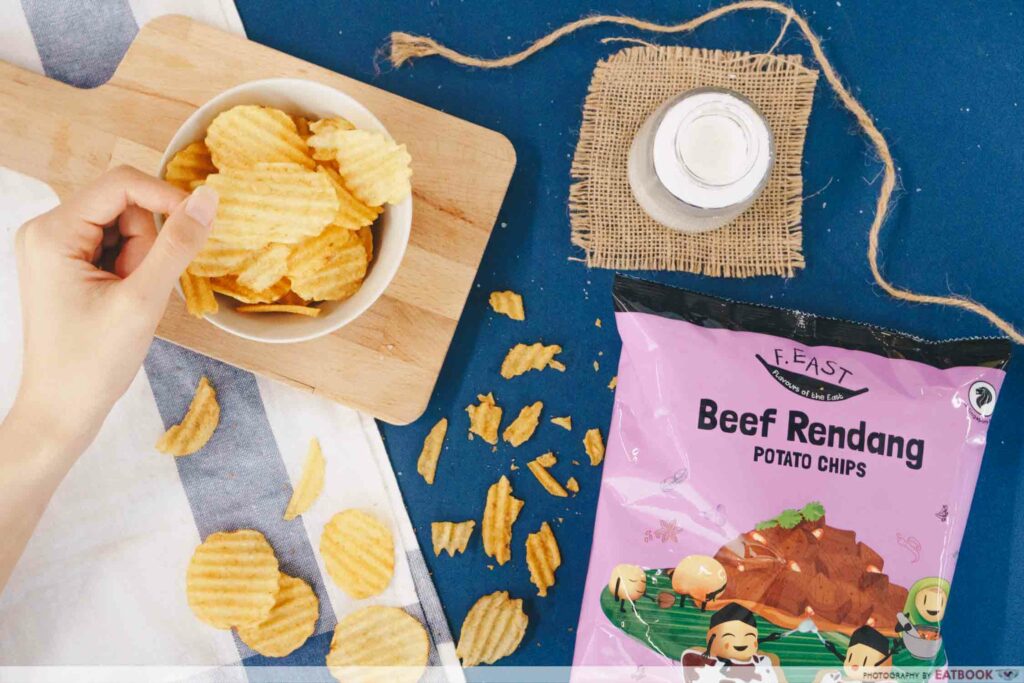 Taste-wise, it is the closest in flavour to the local dish as compared to the other F.EAST potato chips. You'll be hit by a strong beefy taste the moment you chomp on a chip, and the familiar aroma of rendang spices will soon follow.
It's a little spicy but if I can handle it, you probably can too⁠—FYI I can't even deal with xiao la (mildly spicy) at a mala xiang guo stall.
5 Unique Local Snacks Available In Singapore Like Chicken Rice Potato Chips
If you want to try before you buy, pop by Tiong Bahru Plaza between 13 and 18 September 2019. There'll be an event called The Singapore Story, where you can try all of F.EAST's chips on the spot. 
If you haven't already tasted the other flavours, I'd recommend trying the laksa one. This has a tinge of coconutty flavour and a slight taste of shrimp that reminds me of the actual dish.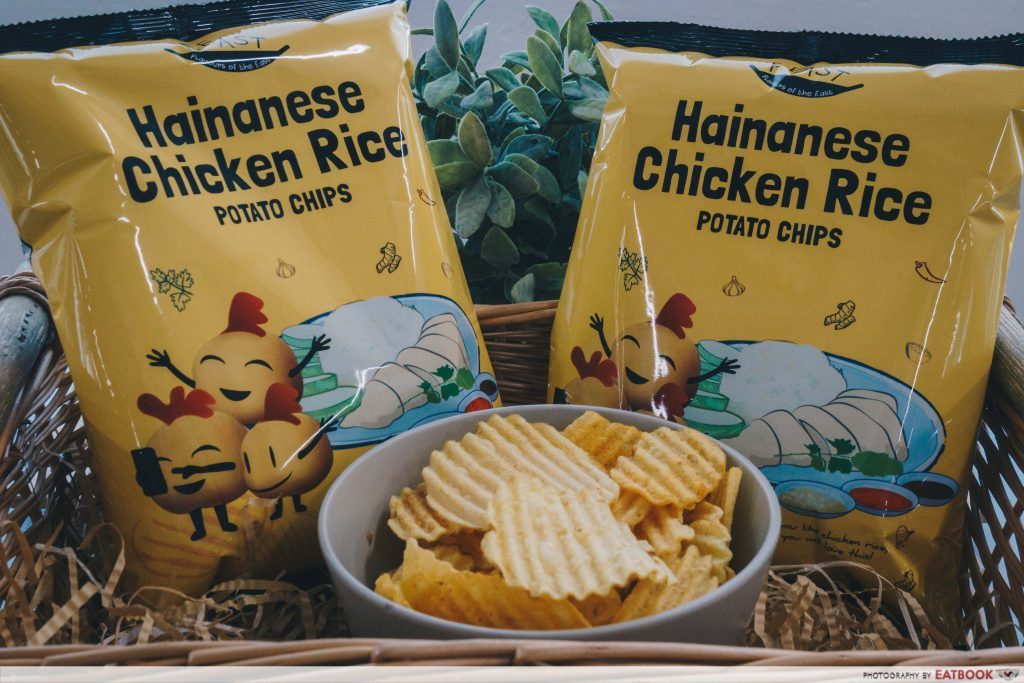 The chicken rice potato chips have a strong taste of ginger and a subtle spicy kick that resemble the sauces from your favourite chicken rice stall.  
The egg prata with fish curry chips taste very strongly of curry, but they don't carry much flavour of egg prata.
There's a promotion on RedMart now where you can get F.EAST's chips at $5 for two packets, so give it a go if you're curious! 
Photos of beef rendang chips were taken by Reynard Lee.