Beer ramen from Canada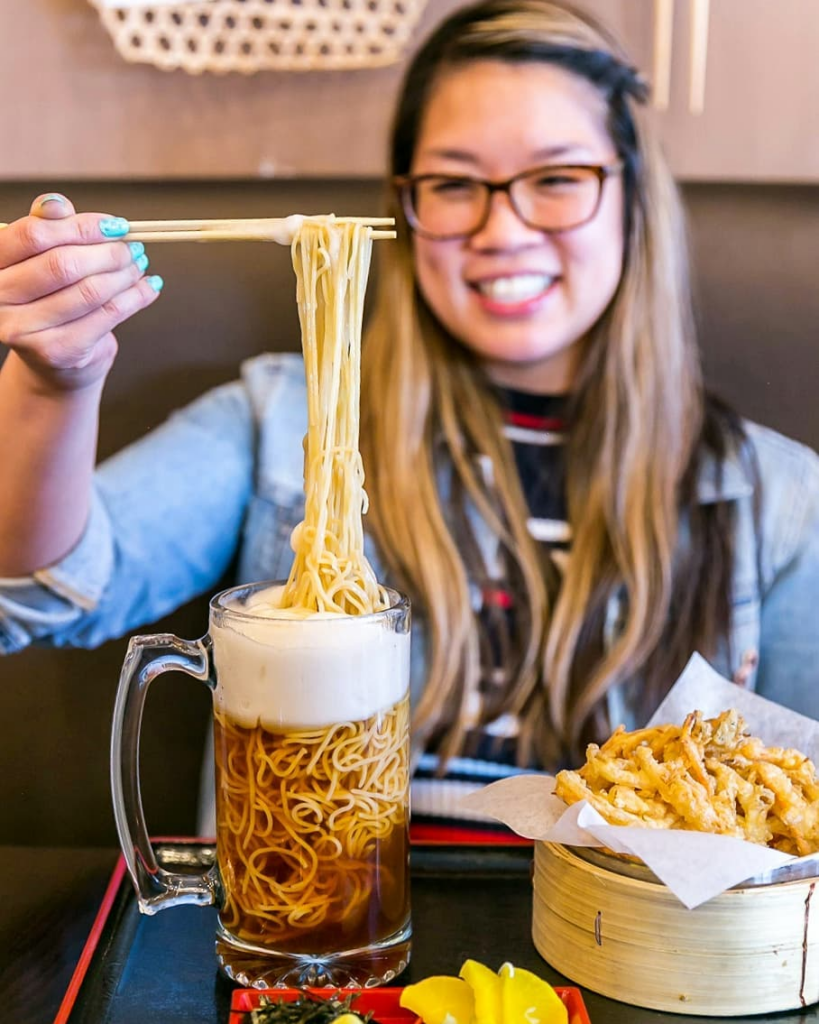 Image credit: @heyhangryhippo
When I think of Canada, I think of three things: maple syrup, polite people, and Robin Scherbatsky from How I Met Your Mother. But, as of today, my list has been bumped up to four items, thanks to this unique beer ramen from Yuu Japanese Ramen!
Located in Richmond, this intriguing beer ramen was created for the restaurant's summer menu.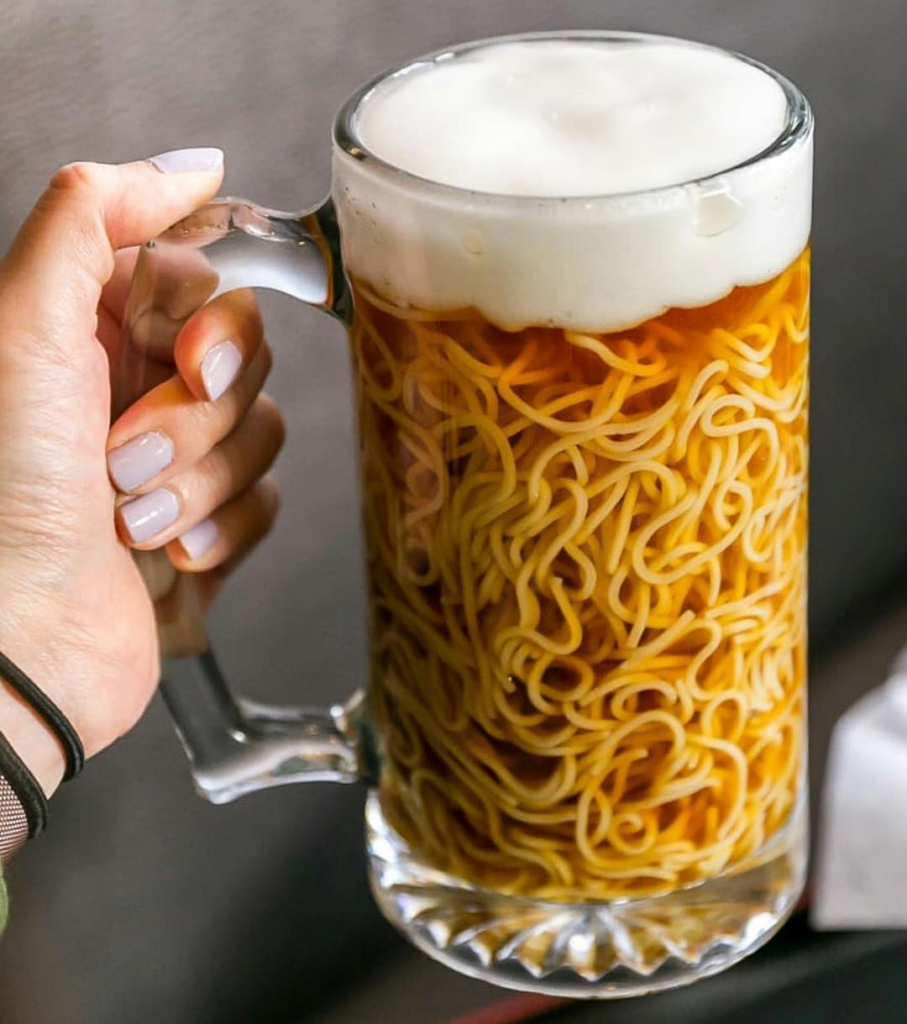 Image credit: @heyhangryhippo
Now, if you think the ramen burger was nasty, this might gross you out. But before you balk at the dish, the noodles aren't actually doused in frothy beer. Instead, the "beer" is a refreshing cold broth made from bonito flakes. And the layer of foam on top is simply a combination of egg whites and gelatin.
The dish, which is served in a massive beer mug and costs CAD$14.95 (~S$15.63), is meant to resemble zaru soba (cold soba) – a popular summer meal in Japan.
Giving diners more bang for their buck, the ramen comes with a side of chicken or vegetable tempura too.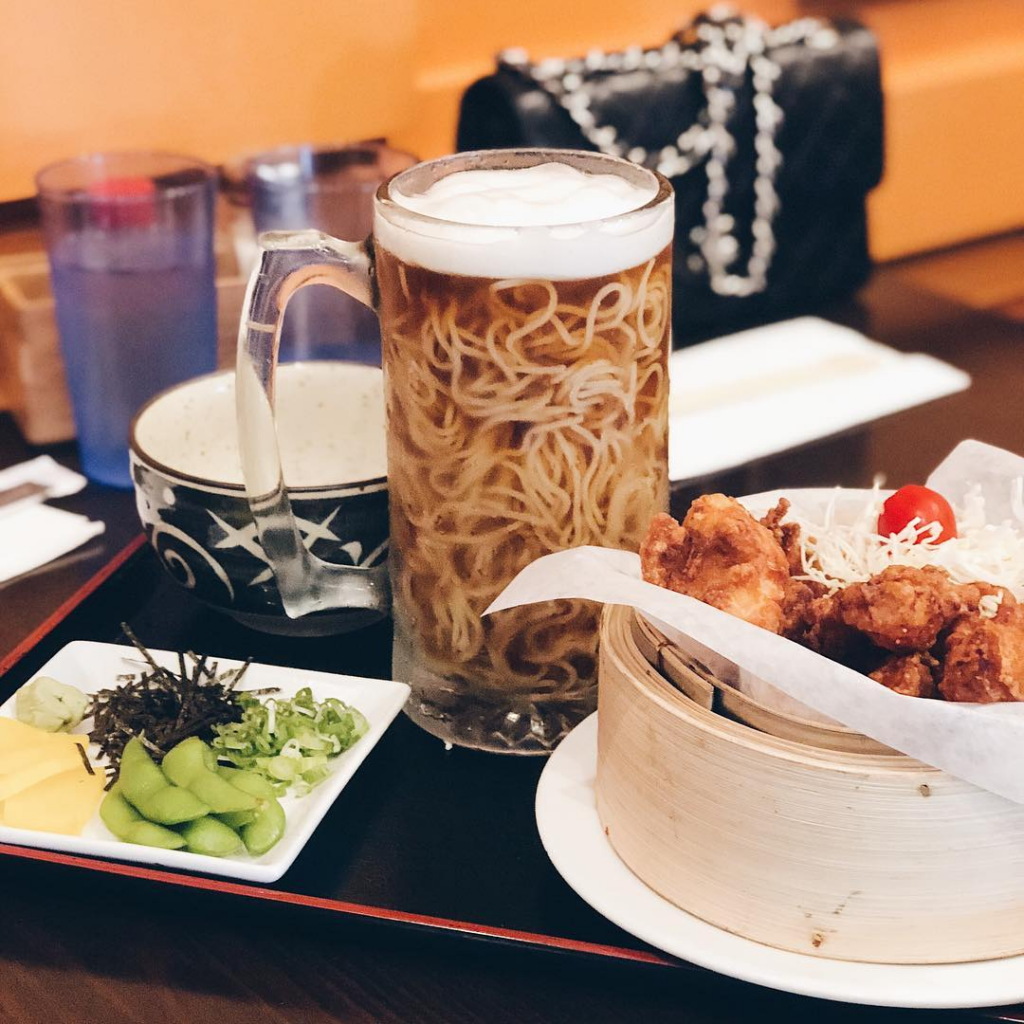 Image credit: @nathanbaloy
While gimmicky, I daresay it's a pretty smart ploy from the restaurant. If they were once unknown, they are certainly famous now!
Plus, I wouldn't be surprised if someone from Singapore takes on this food trend. After all, many eateries in Singapore are known to come up with Insta-worthy grub.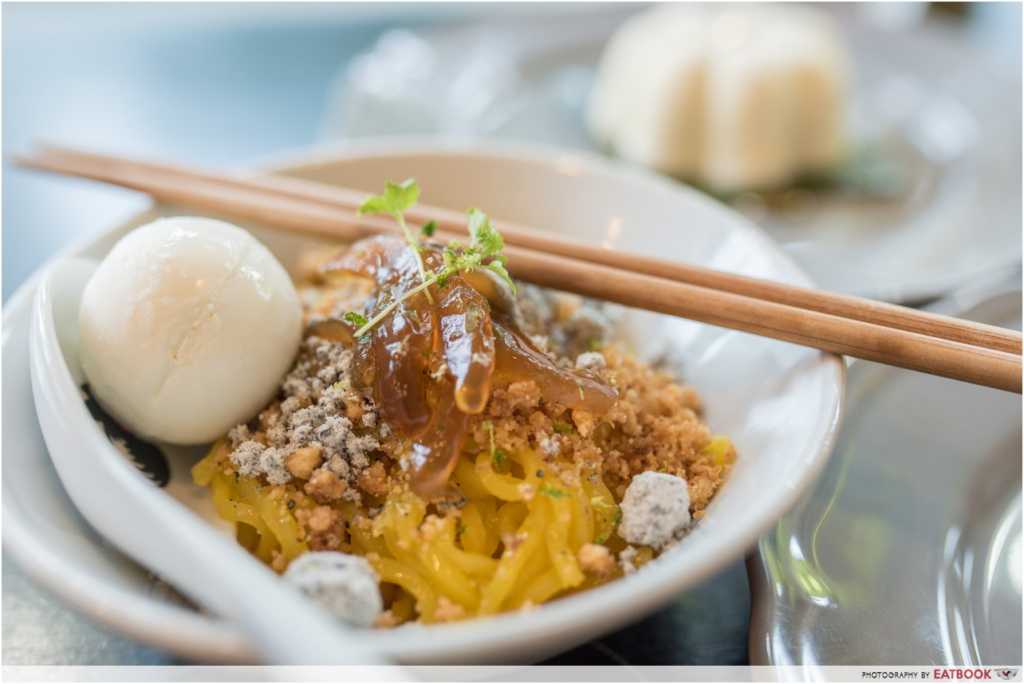 Take for instance Non Entrée Desserts. The quaint cafe caused a stir with their unbelievable-looking desserts, with items like Bak Chor Mee ($14.90++). Served in a bowl and looking exactly like our favourite local noodles, the dessert is made up of mango vermicelli "noodles", raspberry reduction "chilli sauce", balsamic "vinegar", sesame snow "minced meat", peanut "lard", sea coconut "mushrooms" and a coconut parfait "fishball". These sit atop a base of wobbly mango pudding, with bright cubes of fresh mango underneath.
I guess all I'm trying to say is that if the beer ramen tastes better than it looks, it will certainly fly with us foodies. Let us know in the comments section if you agree that beer ramen will work in Singapore!
Hana Japanese Restaurant Review: Flying Noodles You Can Actually Eat