---
9 dinner parties in Singapore you'll wish you were invited to
---
Dinner parties in Singapore are often stale and boring affairs. BBQs in chalets and sitting round a table are fine once in a while, but doing it 10 years in a row for dad's birthday might be a bit of a stretch.
If you're looking for something interesting to do, Clubvivre's private chef for hire service might just be your answer. So  if you'd like to spice things up, here are 9 dinner parties that have happened in Singapore:
---
1. Black & Gold
---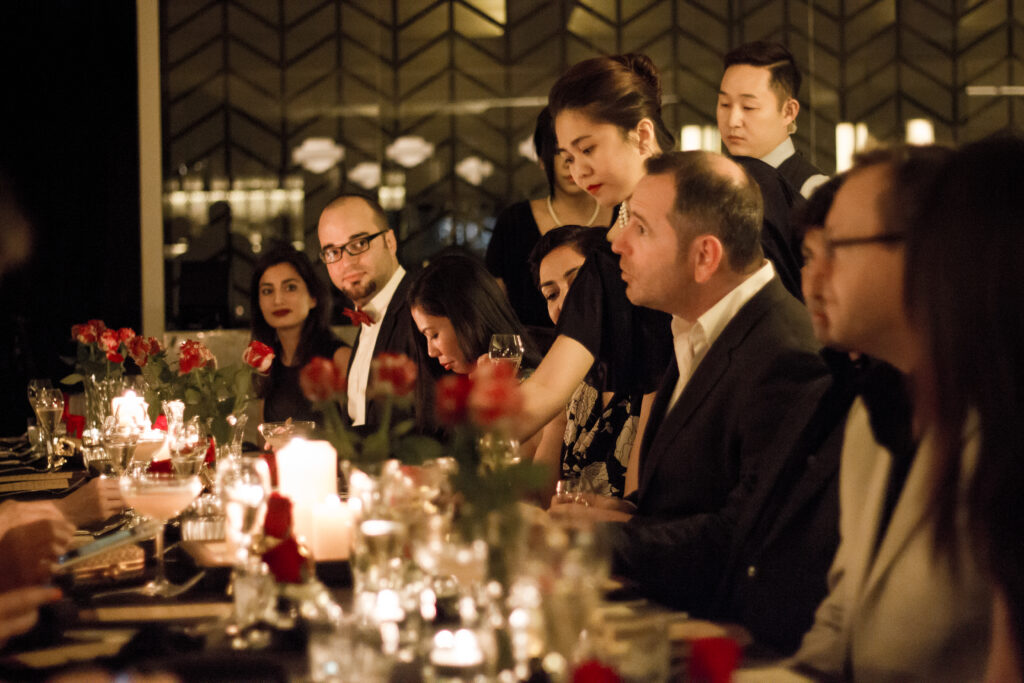 Relive the roaring 20s at Black & Gold! Decked in 1920s garb, guests were treated to one of the most exclusive drinks in the world: 24k gold champagne.
That's right, champagne infused with 24k gold!
The event was even graced by Jean-Christophe Rousseau, the creator of the champagne who spent the evening retelling tales of the French riviera and his time in Versailles. Learn more about this event here.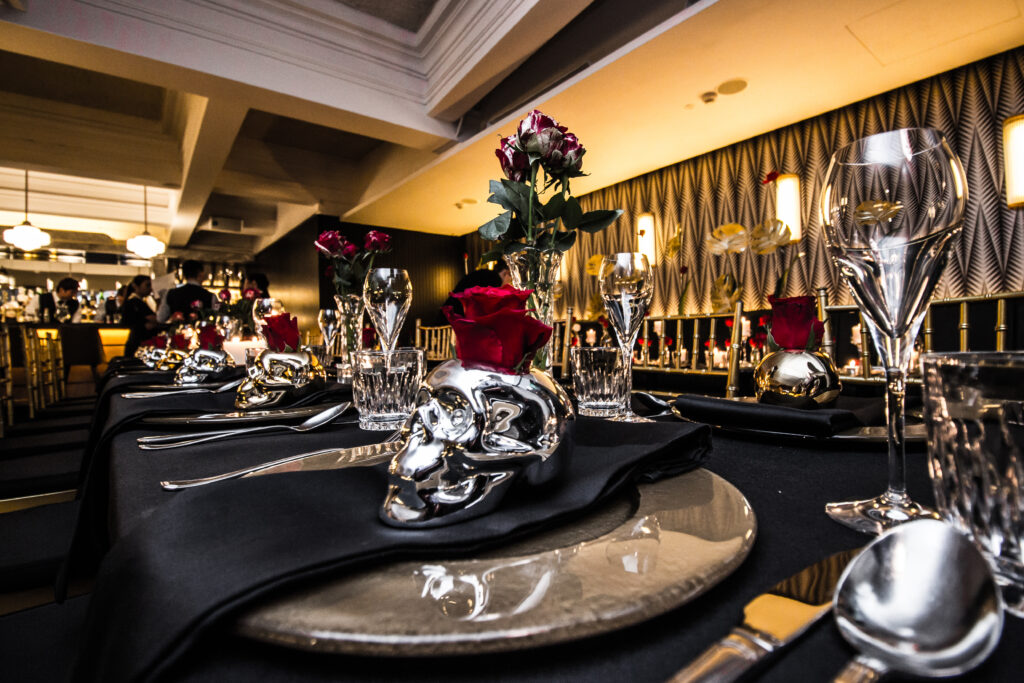 ---
2. Art Jam
---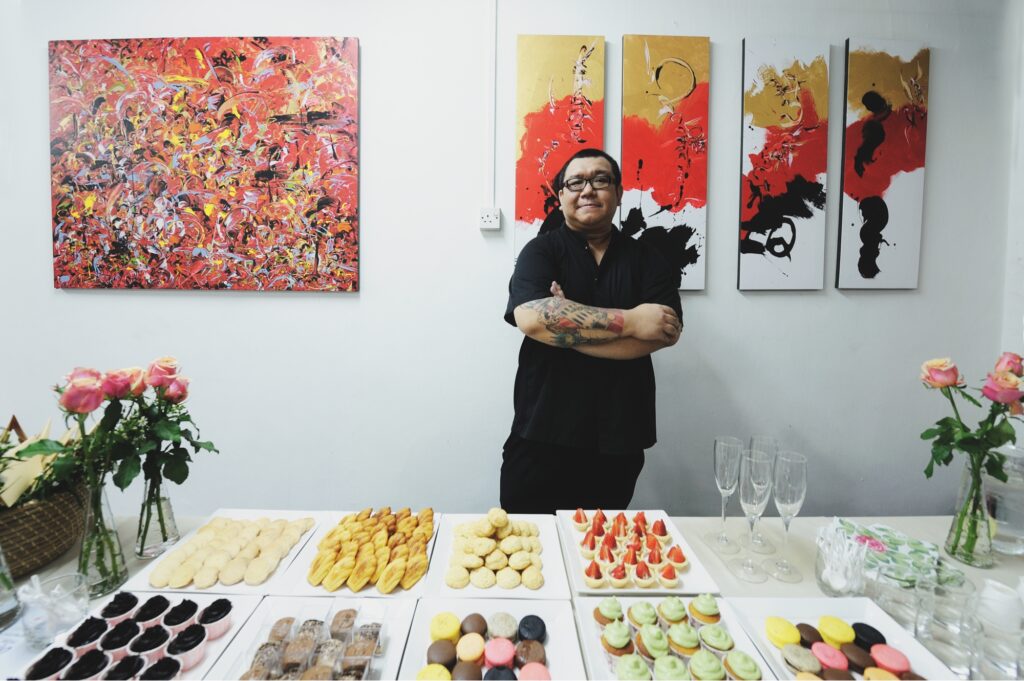 Unleash your inner Jackson Pollock at Art Jam! Guests were treated to an afternoon of painting under the hands of renown artist, Delphine Bernard. There was even prosecco and an array of desserts to stimulate their imaginations. If you've ever wondered what an abstract cheesecake might look like, wonder no more: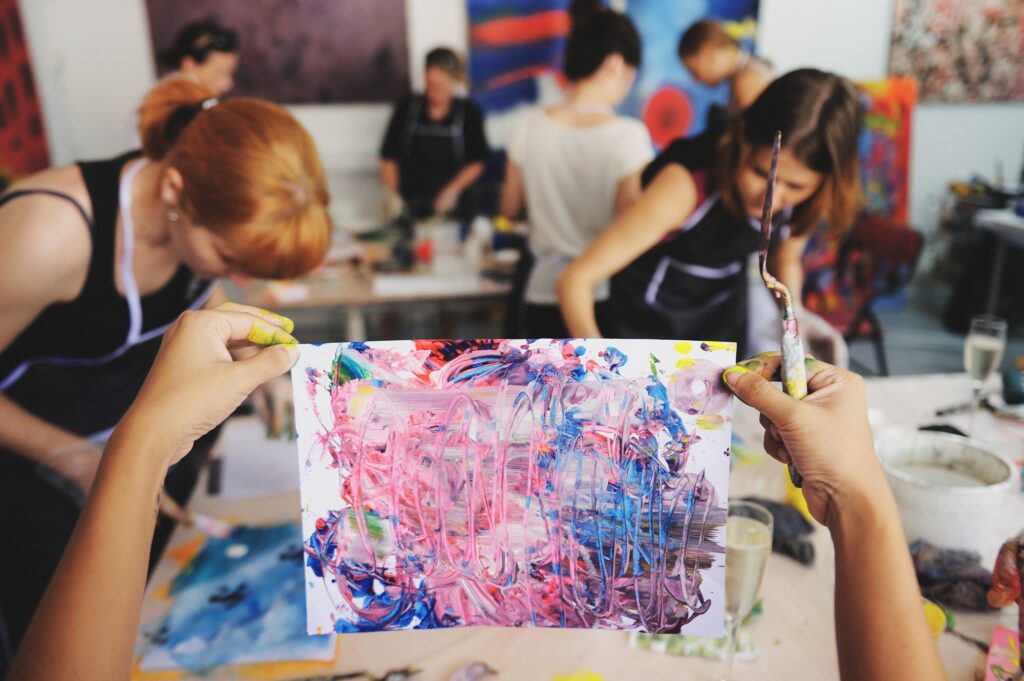 ---
3. Multisensory Sensation
---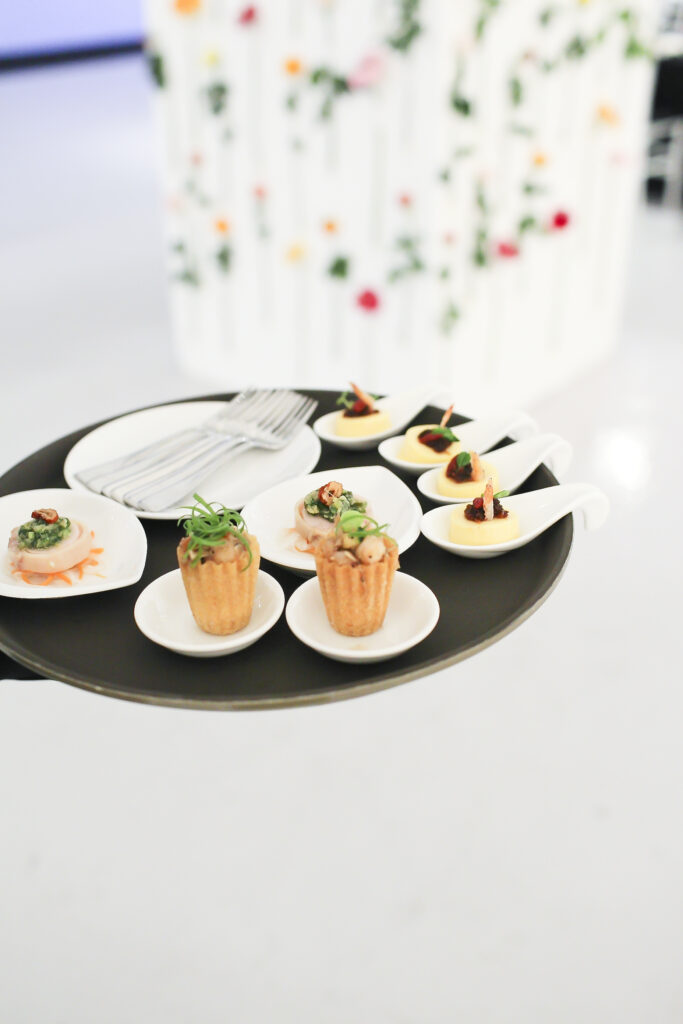 It was a dinner like no other in this multisensory themed party. Seasonal menus are taken to the next level with a combination of fine food, wine and art. Each item on the menu was gorgeously presented to reflect the changing seasons. Guests were even transported to experience the seasons through elaborate 3D projections bringing a brand new level of immersion into play.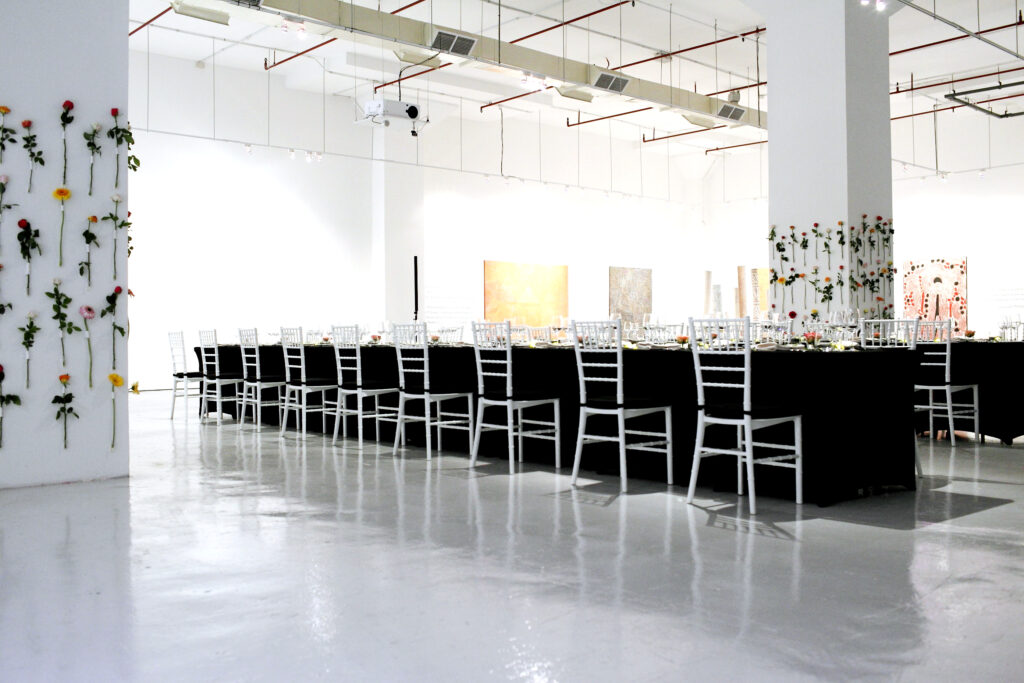 ---
4. Nordic Lights
---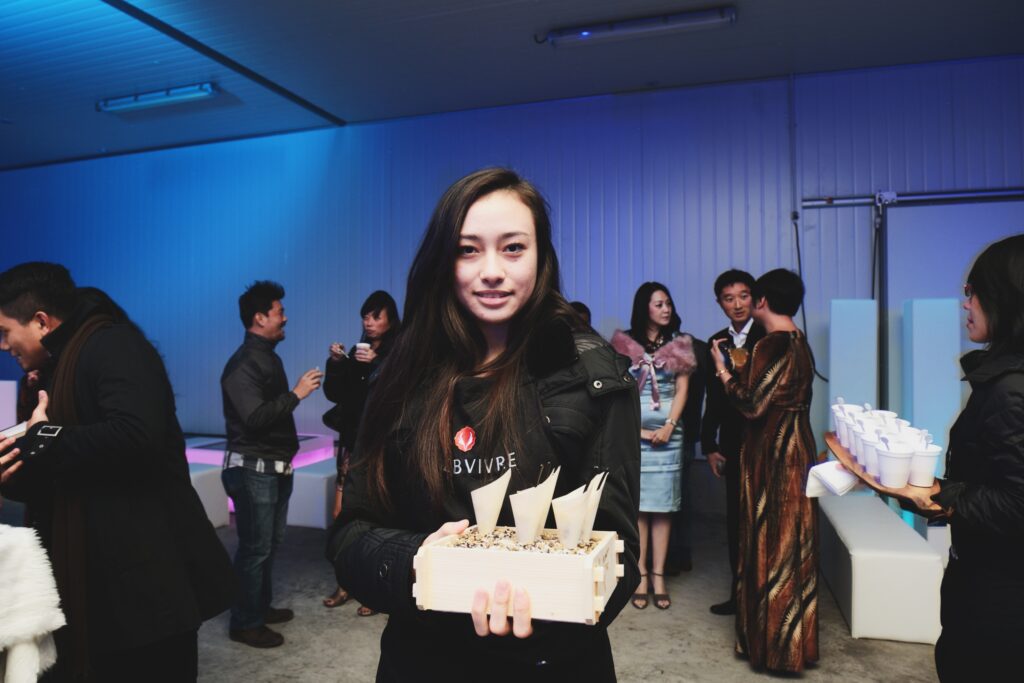 Feel the chill of winter at Nordic Lights. Guests bore witness to magnificent ice sculptures that would put princess Elsa to shame.  They were also treated to chef Tim Ross-Watson's fantastical molecular cuisine and top shelf cognac. There's nothing like keeping warm with a sidecar in hand and a belly full of fine food.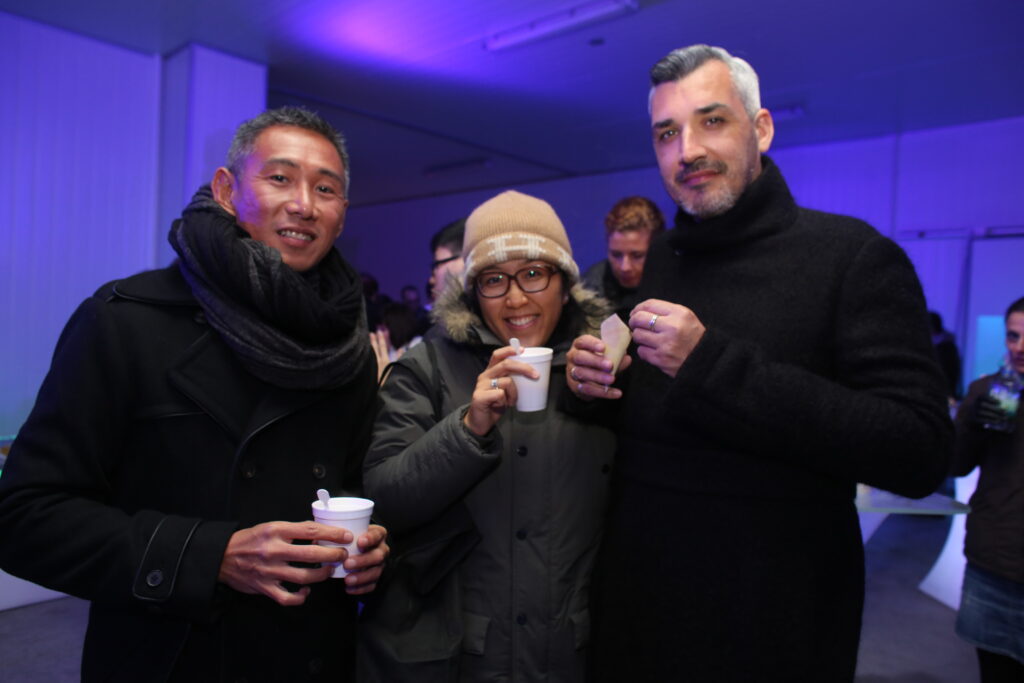 ---
5. Halloween Kissed by Monsters
---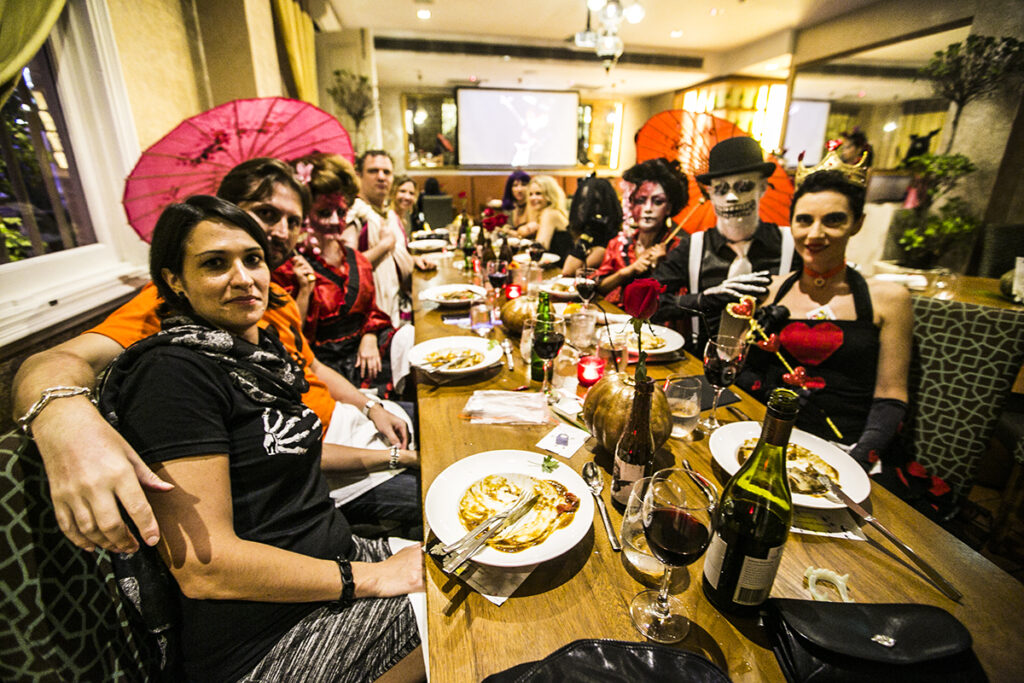 Inspired by the thematic genius of Tim Burton, the event set the stage for some delightful shenanigans. Guests joined the the ranks of the undead at makeup booths or took dreadful family portraits at the photo booths to mark their ultimate transformation.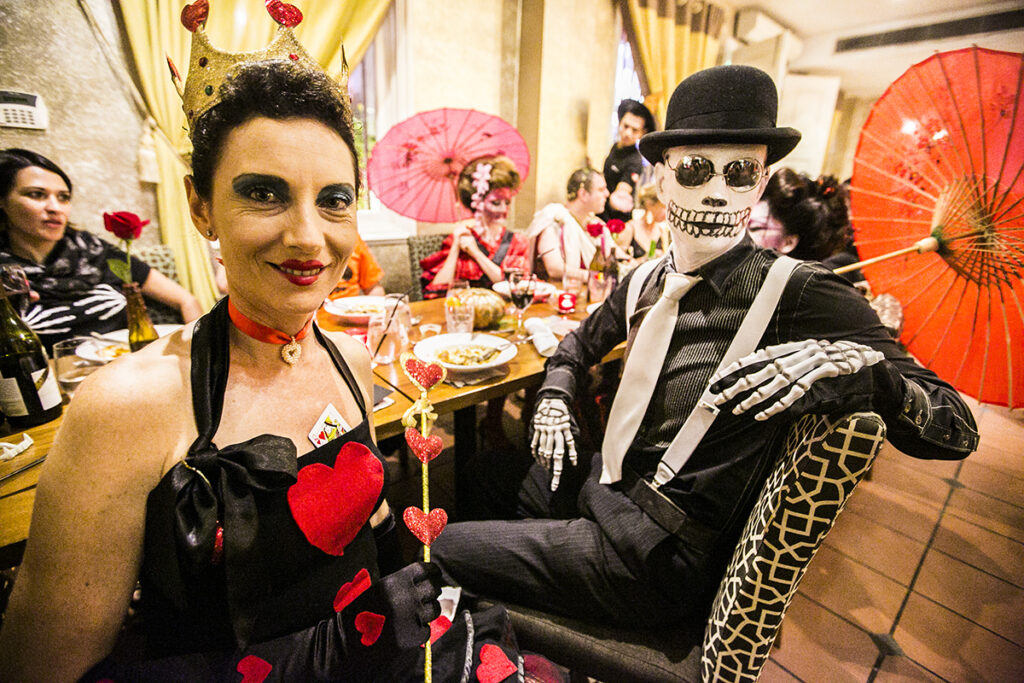 ---
6. Art + Dine
---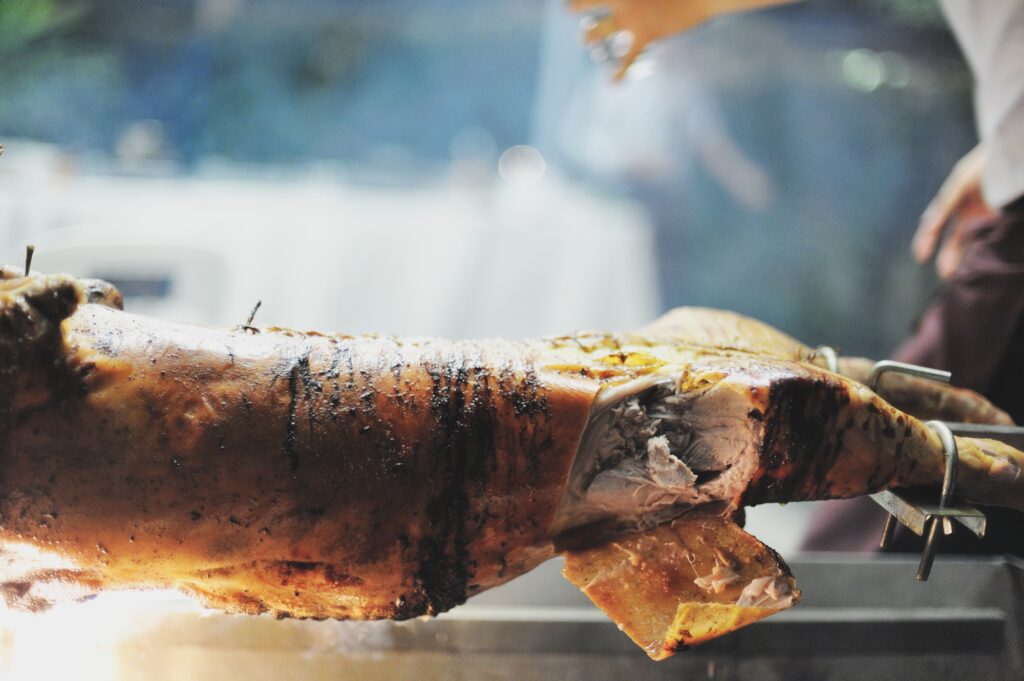 If you're sick and tired of the same old cafes and restaurants,  give this idea a spin: hire a private chef at an art gallery and dine amidst beautiful works of art. That's what these guys did in an Indonesian art gallery at Gillman Barracks. A 4 course Balinese dinner was served including a babi guling that was roasted on-site!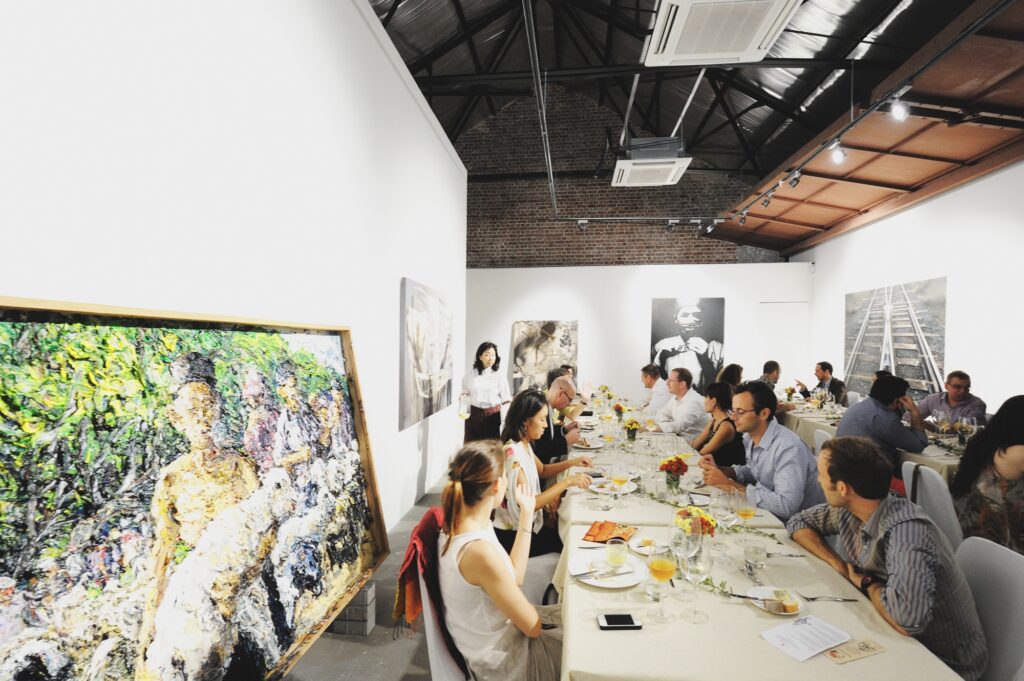 ---
7. 1920s Prohibition Steak Party
---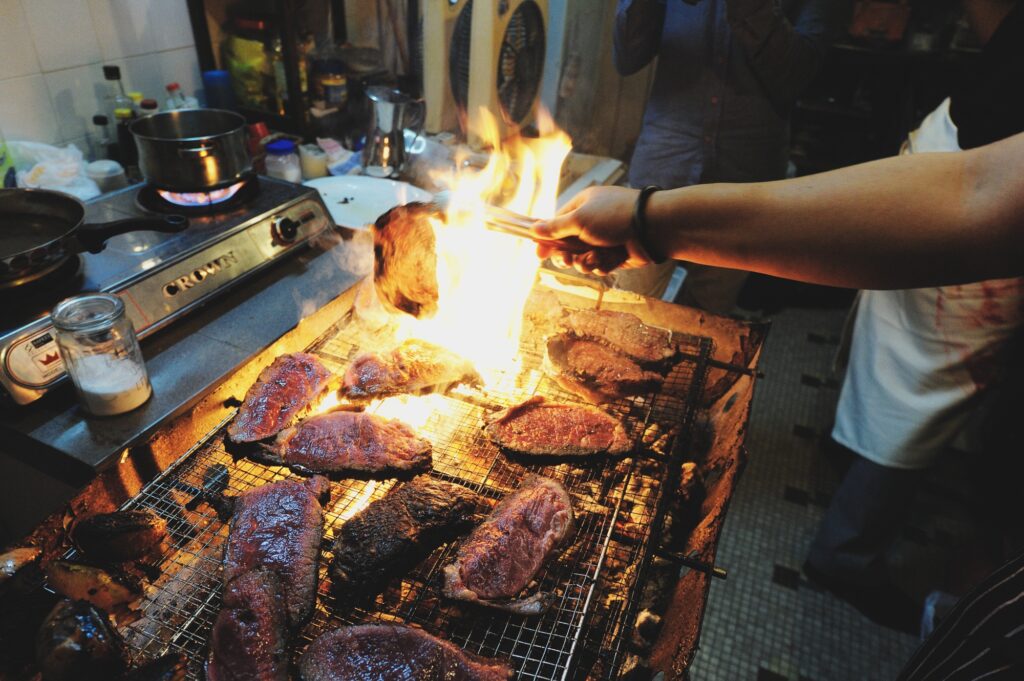 Speakeasies may have had a comeback these past few years, but lets face it, none of them really brought the vibe of the 20s. Enter the 1920s Prohibition Steak Party. Hidden in an old shophouse, the password protected bar had all the makings of the prohibition bars of yore.  From swing jazz to craft beers, the stage was set for an epic night.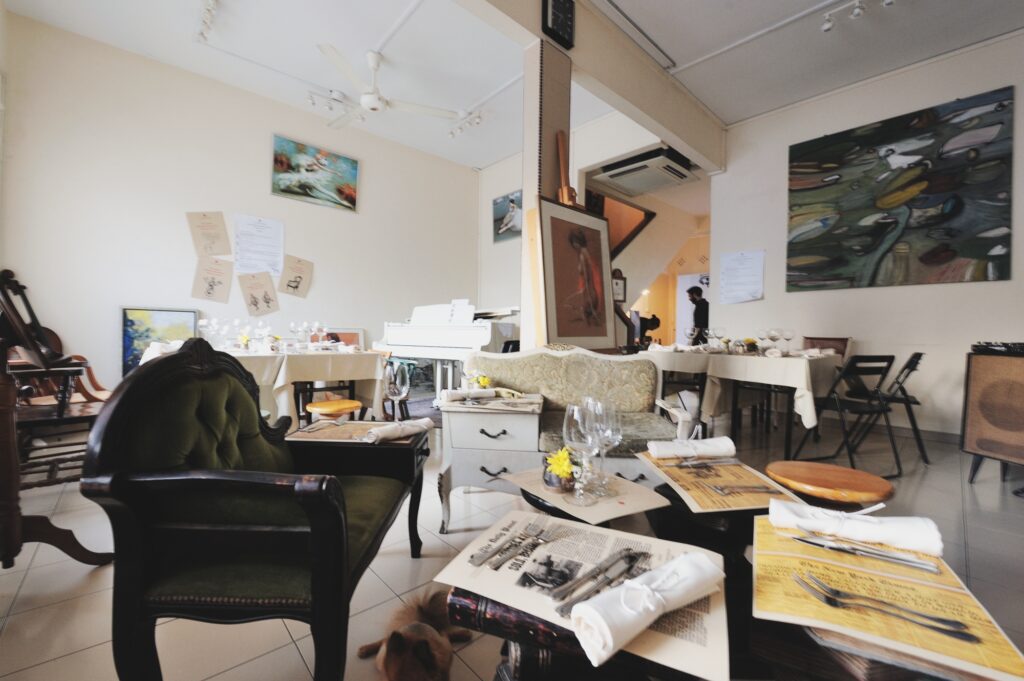 ---
8. Alice in Asylum
---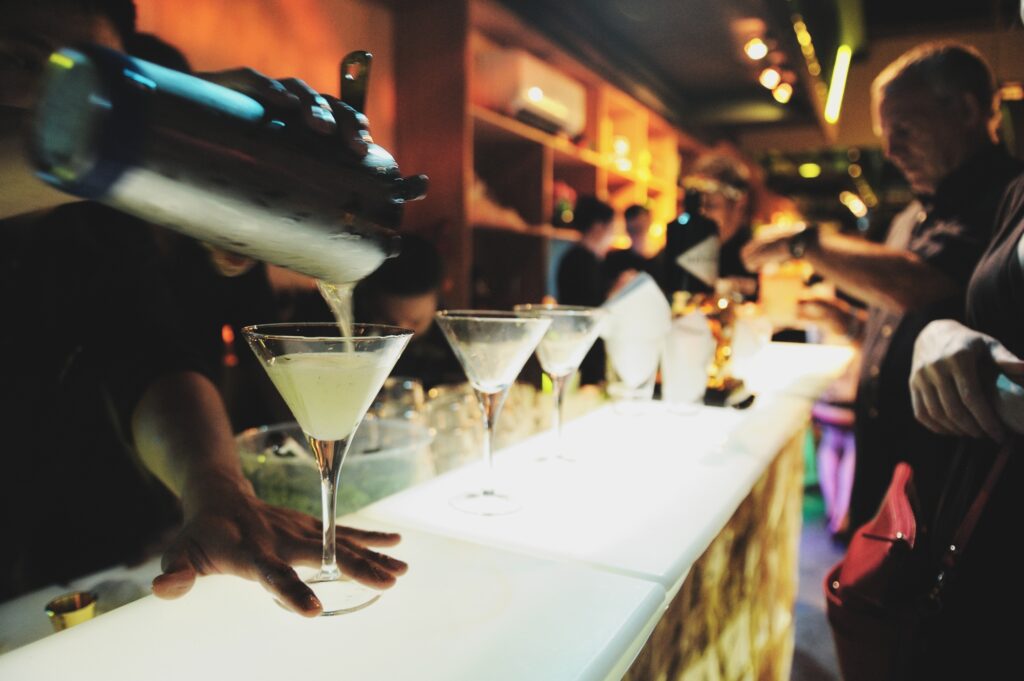 Journey into the wonderland where the bizarre and fantastical call home. Featuring dishes like tomato-gin broth served in syringes as well as carrot veloute shooters, the event was one beyond convention. With dish names like "Where is my cow?" and "Ice Cold Shock" , you know you'll be in for a wild ride.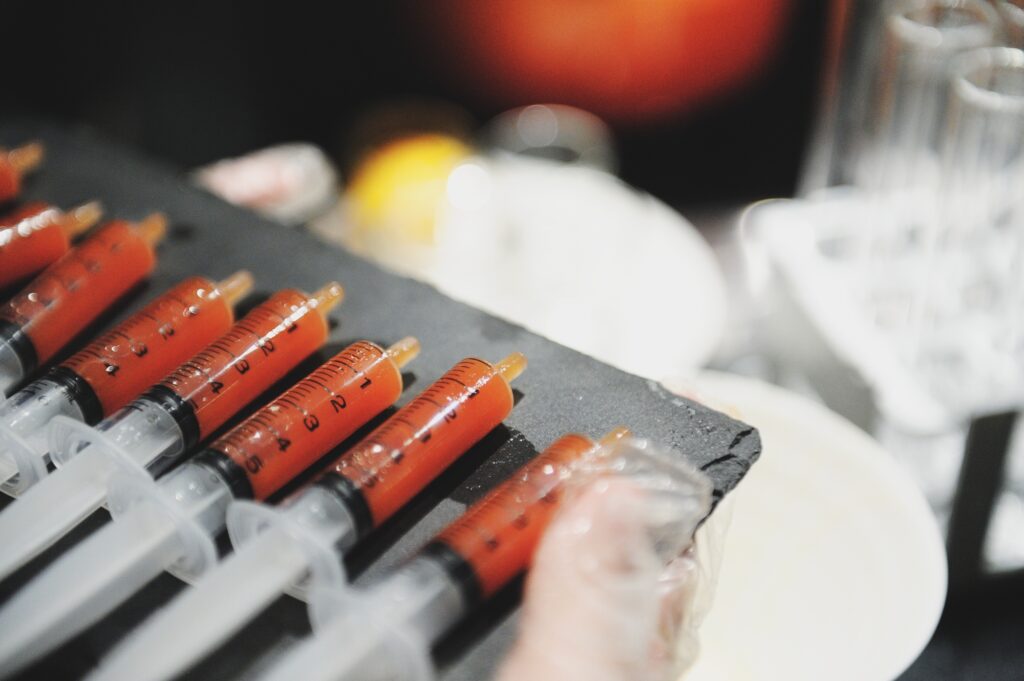 ---
9. Neon Refinery
---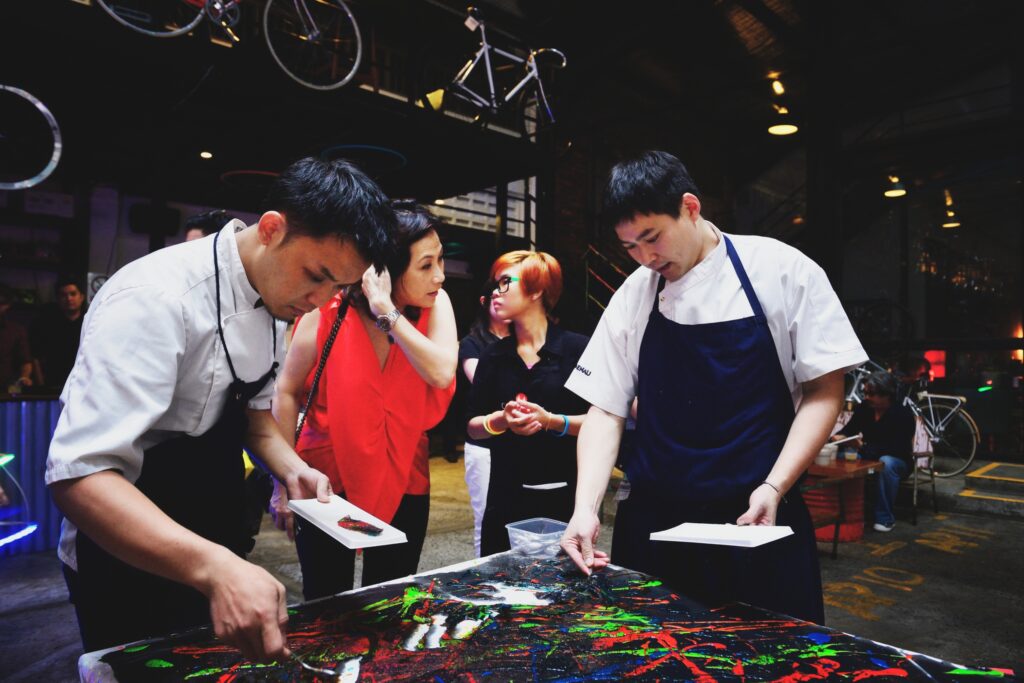 Everyone's favourite hipster hangout Wheeler's Yard was transformed for one night only into a neon playground. Neon light installations and dance groups dazzled guests while Chef Michael Han prepared a seven course neon-inspired menu.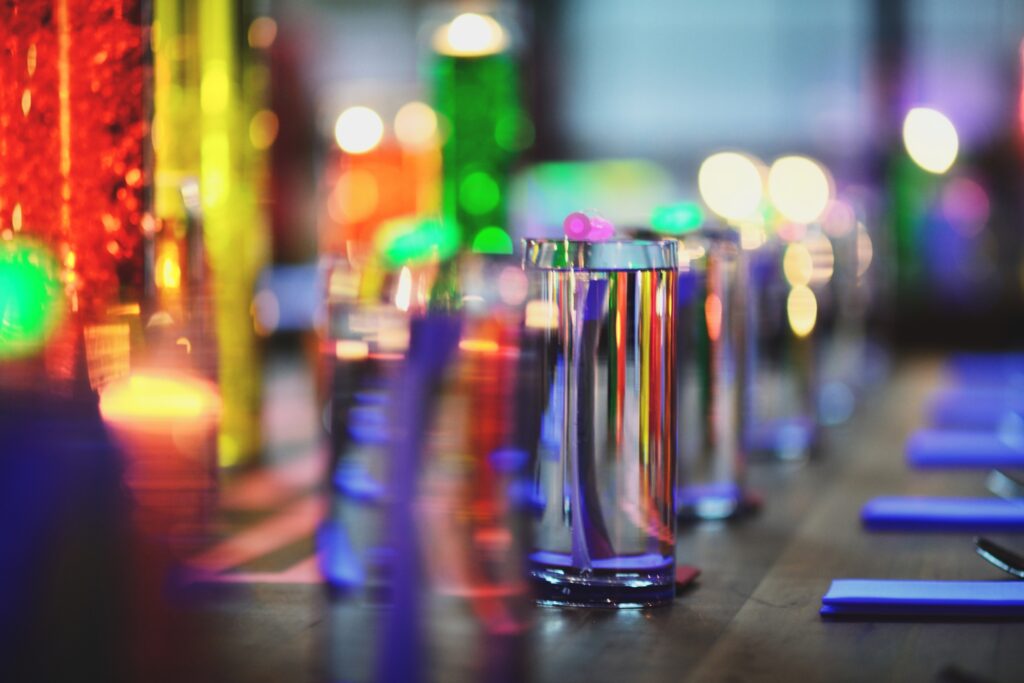 Design your own awesome party
These are just some of the events organised by Clubvivre, a private chef for hire service. With a wide range of chefs and cuisines, Clubvivre is the right fit for any party. Check out their website here for more details on planning your very own themed party.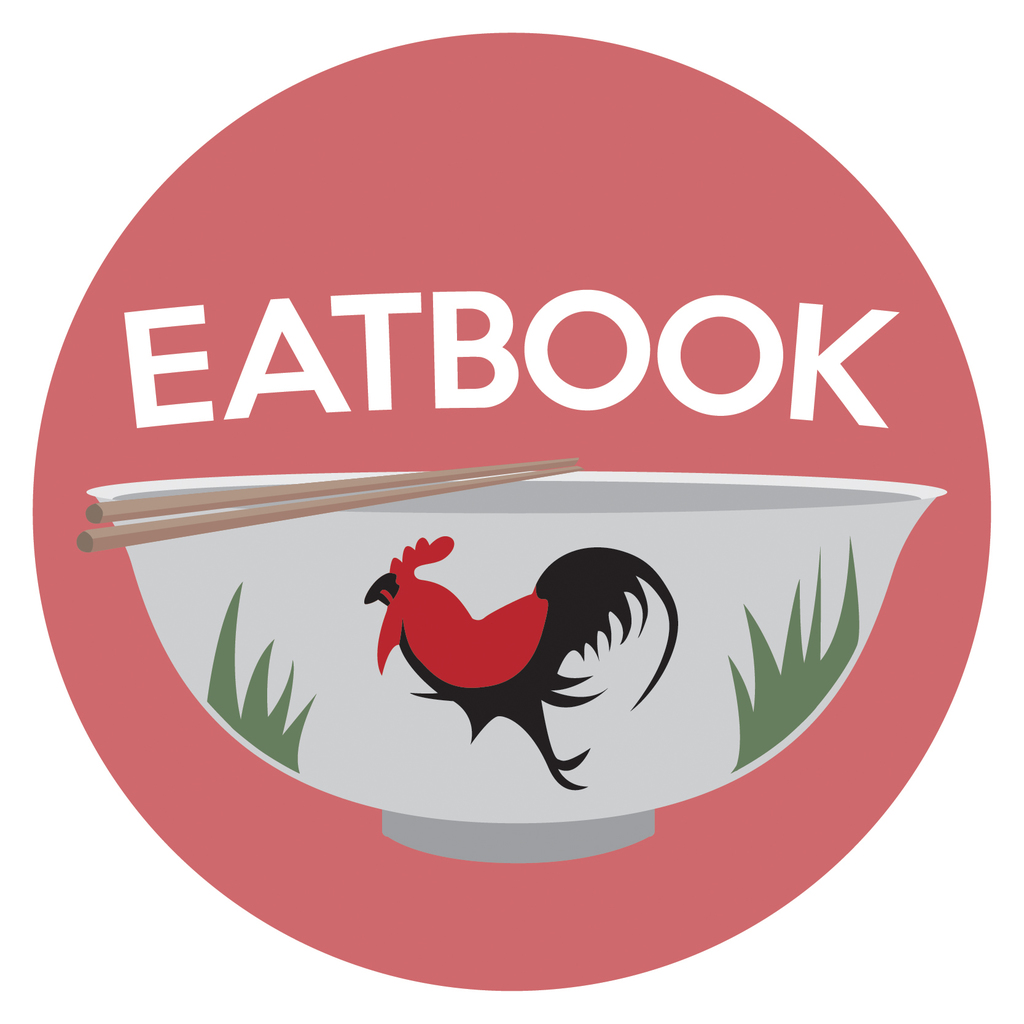 Drop us your email so you won't miss the latest news.