---
Peranakan Picks from a Peranakan Girl
---
We've all seen that nyonya girl, dressed in her little green kebaya and accessories that shine brighter than Edward Cullen. But behind every peranakan girl is a set of unique family recipes, passed down from mother to daughter, generation to generation.

What better way to celebrate these flavours than a list of our favourite family run peranakan places?
---
1. Guan Hoe Soon Restaurant
---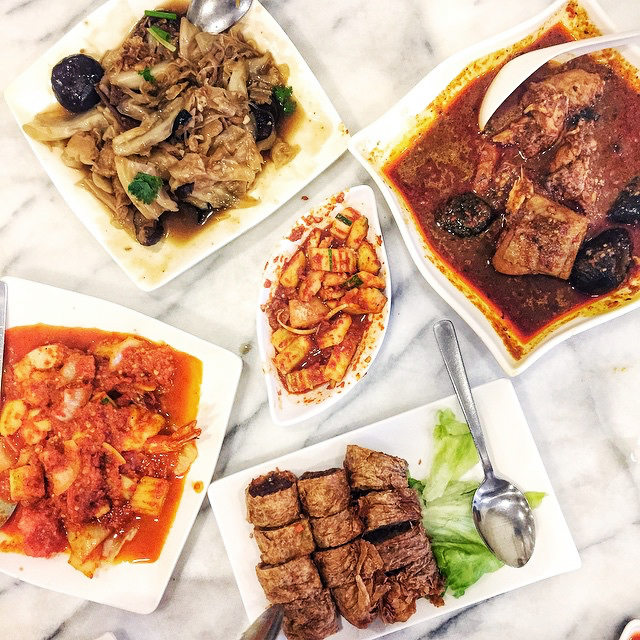 Source

Don't be deceived by its shy interior, this humble restaurant serves a killer Ayam Buah Keluak. In fact, it was reportedly the "take-out choice" for the late Mr Lee Kuan Yew. According to third-generation owner, Jenny Yap, the Istana would call to order Ayam Buah Keluak ($15), Nonya Otah Otah ($8), and Babi Pong Tay ($12). A mouth-watering spread indeed! If you're heading down for a weekend dinner, the place is usually packed. So don't forget to make reservations.
Opening Hours: Daily: 11am – 3pm / 6pm – 930pm
Address: 38/40 Joo Chiat Pl, Singapore 427762
---
2. O'nya Sayang
---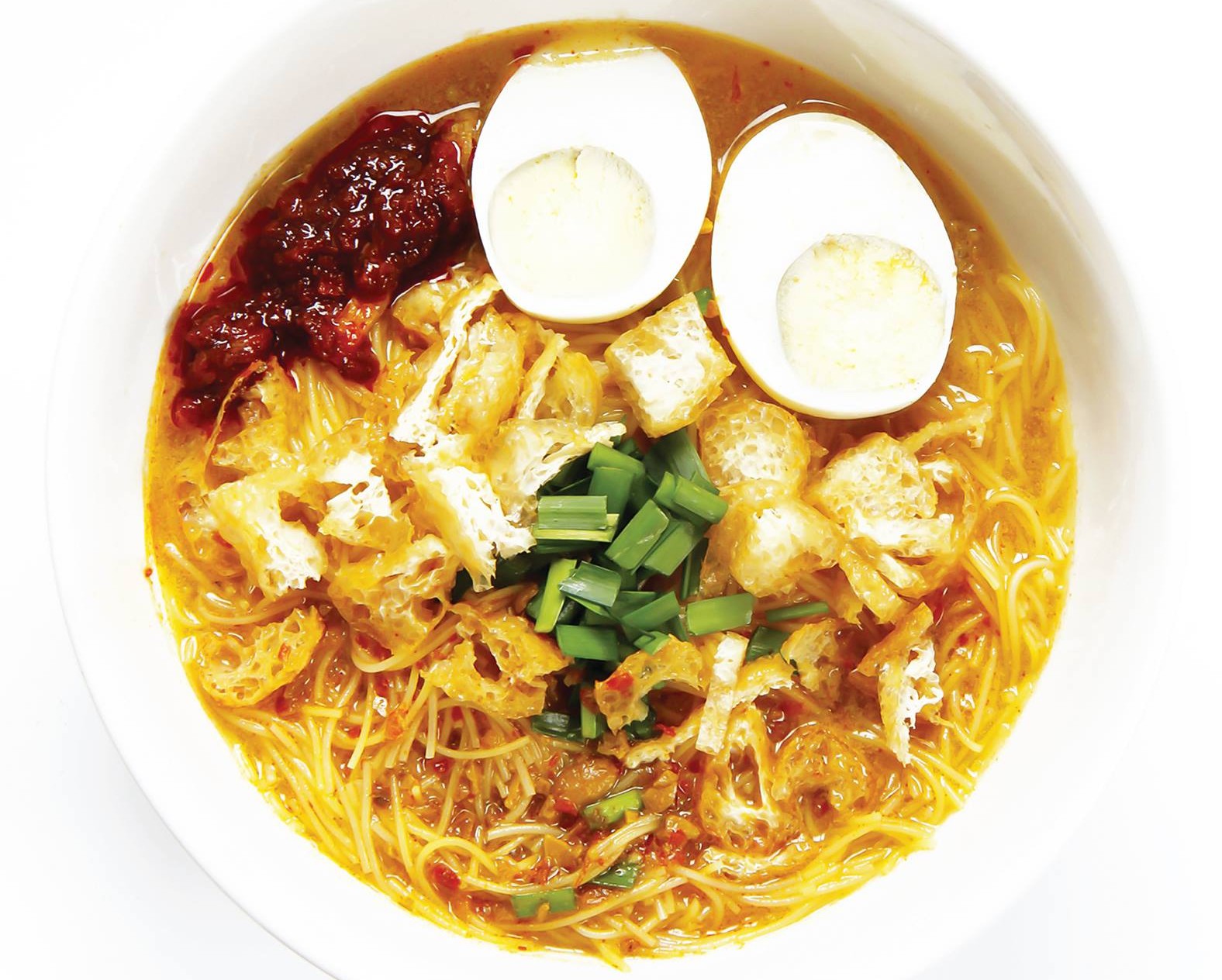 Source

O'nya Sayang directly translates to mother's love in Baba Malay, a phrase that reminded me of when my o'nya would sing me to sleep with "Sayang… Sayang…". They have a unique take on peranakan cuisine with reinvented dishes such as Ayam Keluak Fried Rice ($14.90) and Lor Bak Noodles ($12.90). Though quite different from the typical peranakan flavours, a pleasant epicurean experience. The restaurant is hidden at the far corner of the shopping mall's basement. But I must say, good food is worth the walk.
Opening Hours: Daily: 10am – 10pm
Address: 60 Paya Lebar Road, Paya Lebar Square, B1-30/31, Service Rd, Singapore 409051
---
3. Spice Peranakan
---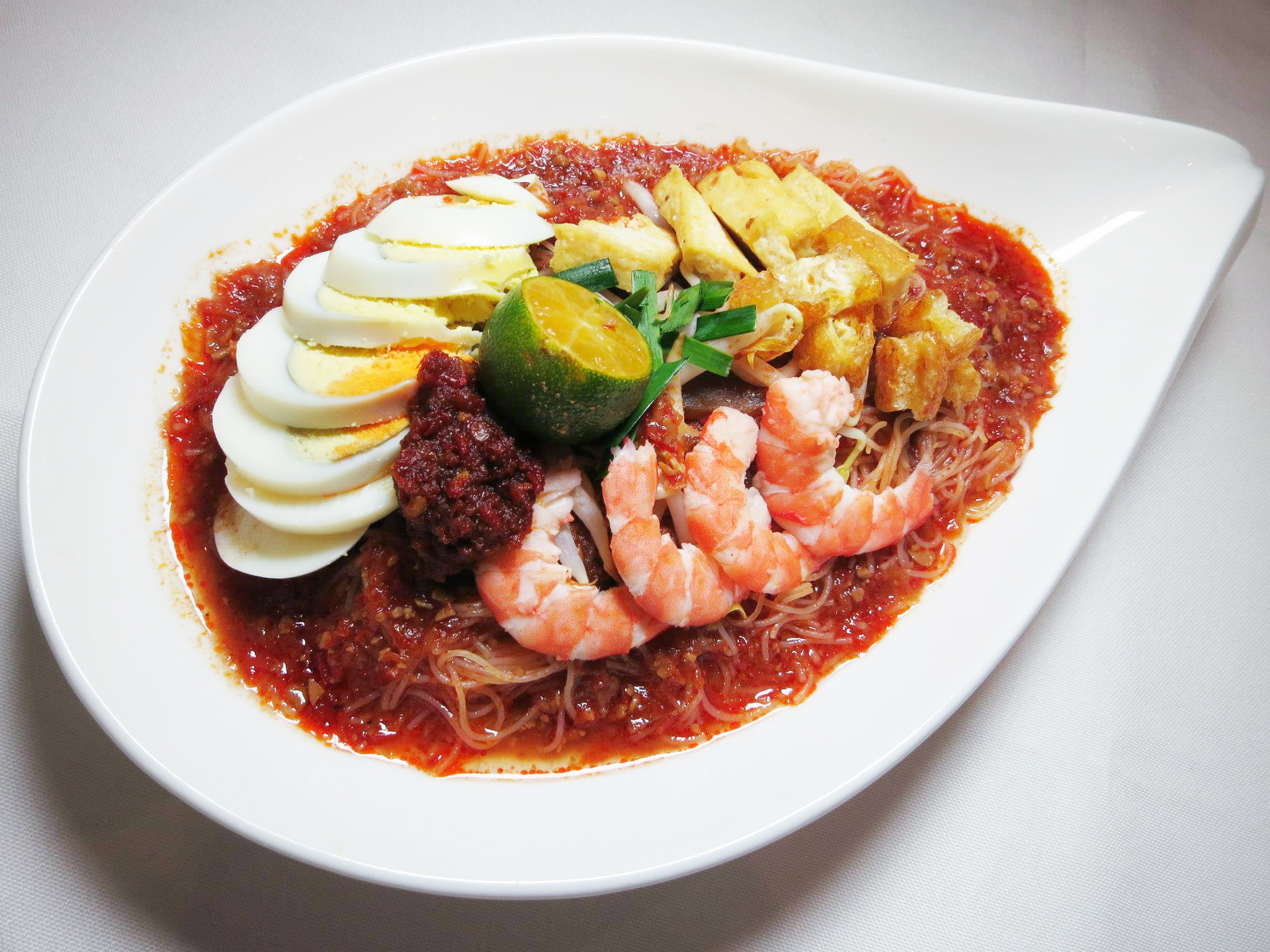 Source

When you're tired of long queues and jam-packed restaurants, head down to Biopolis for some exotic peranakan flavours. The restaurant is hidden deep within biopolis, a tad too difficult to find. But the calming ambience and personalised experience makes up for the walk. If you're looking for a place for Christmas or Thanksgiving Dinner, do consider heading down to Spice Peranakan. Some of my favourite dishes are the classic Assam Fish ($16.80) and Ngo Hiang ($8.80). End it off with some thick Chendol Cream ($5) that will surely warm you up inside.
Opening Hours: Tue – Thu: 11pm – 3pm, Fri: 530pm – 10pm, Closed on Sun & Public Holidays
Address: 20 Biopolis Way, Singapore 138668
---
4. Nyonya & Baba Peranakan Cuisine
---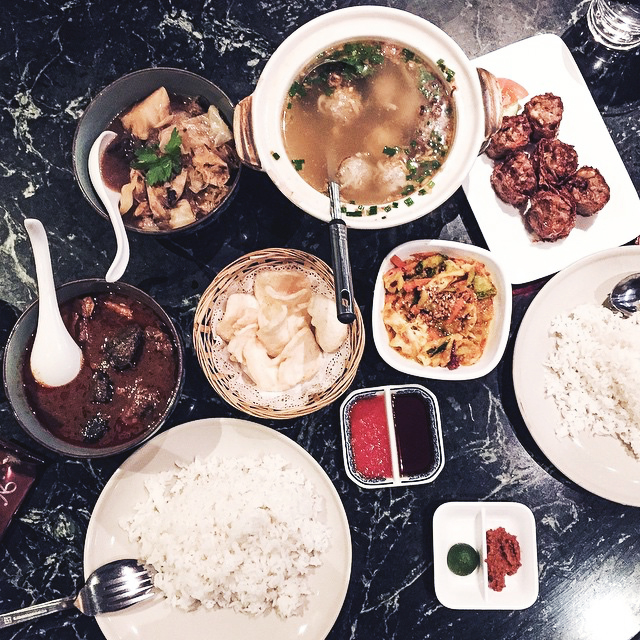 Image credit: @zacharyyeo

Nyonya & Baba serves up a variety of authentic peranakan dishes catered to tastebuds of all kinds. The restaurant's interior is serene and humbling, perfect for a gathering with friends! Their specialties include an out of this world Ayam Buah Keluak ($18) and Babi Pongteh ($18). You'll be served with achar, keropok and a saucer of sambal as soon as you're seated.
Note: they are not complimentary. If you're going in a group, don't forget to ask for their package menu which offers a whole table of dishes for lower prices.
Opening Hours: Daily: 11am – 10pm
Address: 1 Harbourfront Walk, #01-54/56 Vivo City, Singapore 098585
---
5. The Blue Ginger Restaurant
---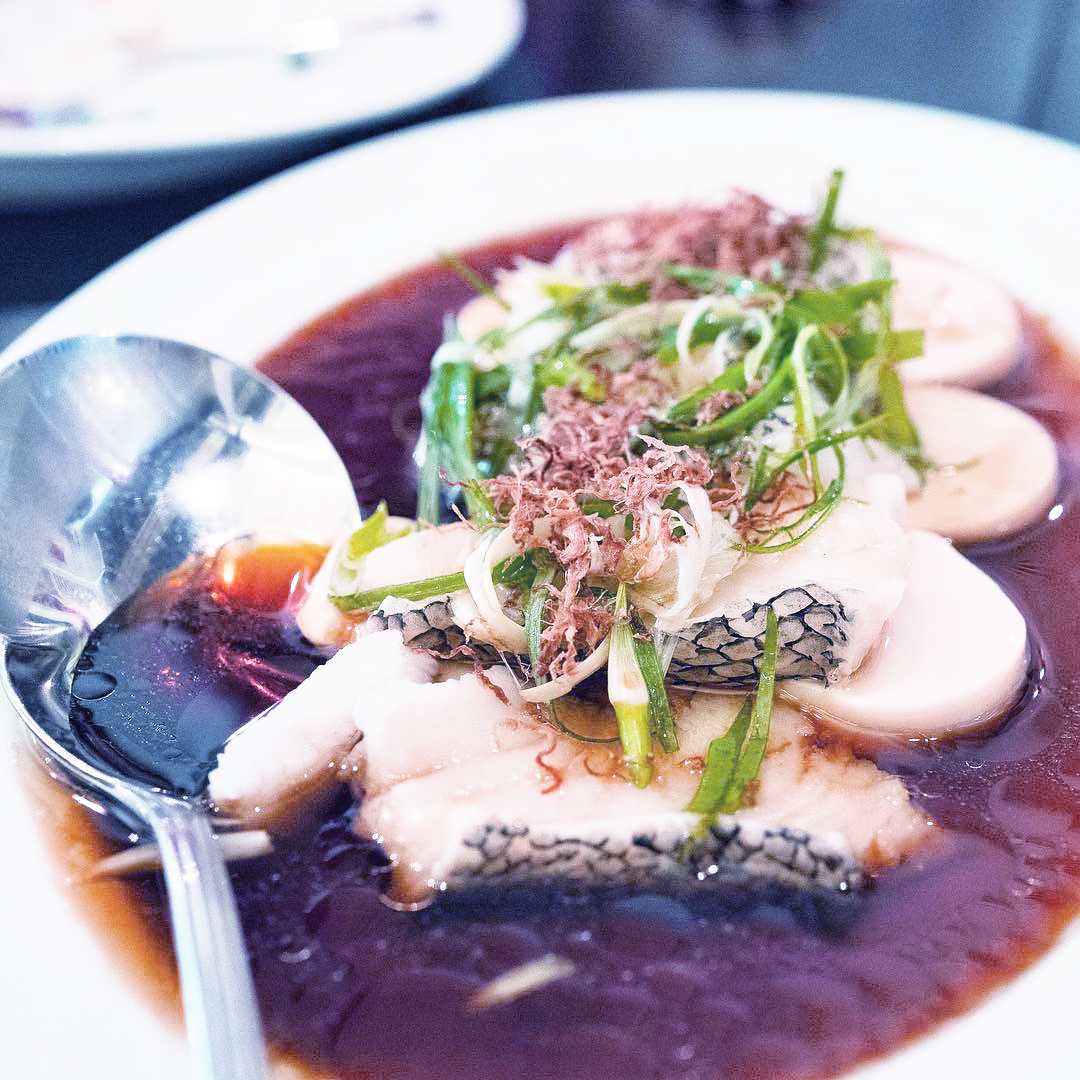 Source

The restaurant is decorated to look like a scene from a 1970s movie. The chairs are covered in sepia tinted patchwork with old school prints. Above all, they serve up lip-smacking local favourites like Curry Fish Head ($22) and Kueh Pie Tee ($7). The service is slow, but only because the dishes are prepared with heart – much like a home cooked meal. So if you're looking to have a warming experience, this is place for you!
Opening Hours: Daily: 1215pm – 215pm / 630pm – 10pm
Address: 97 Tanjong Pagar Rd, Singapore 088518
---
6. Chilli Padi Nonya Cafe
---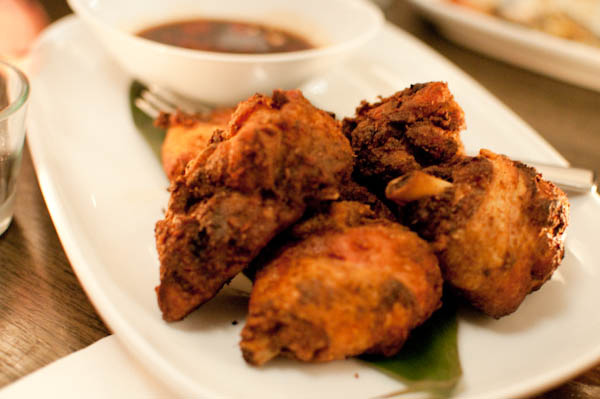 Source

Chilli Padi Nonya Cafe is an office lunchtime favourite that offers lunch buffets at $19.95 on weekdays. The tables are long to facilitate gatherings of all sizes! The restaurant is suitable for those who aren't comfortable with exotic flavours, serving familiar delicacies such as Mee Siam and Ang Ku Kueh. To top it all off, the spacious interior lightens up the mood and makes for a great activity space.
Opening Hours: Mon – Tue: 1115pm – 515pm, Wed – Sun: 11.15pm – 9.30pm
Address: 29 Heng Mui Keng Terrace, Singapore 119620
---
7. Indocafe – The White House
---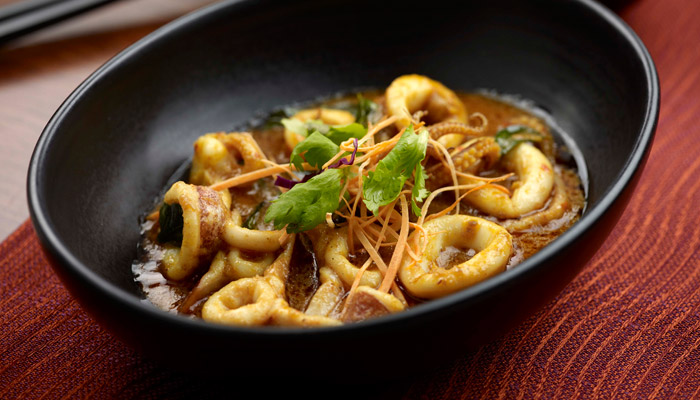 Source

Indocafe – The White House offers high tea experience with a peranakan theme. The interior is modern and luxurious, with a sweet fragrance that wafts through the entire restaurant. Enjoy a variety of savoury peranakan treats that will surely leave you spoilt for choice at their dinner buffets ($35)! All time favourites include Kueh Pie Tee, Penang Otah and Pulut Hitam. So if you're heading down for some tea and chit-chat, look no further.  
Opening Hours: Daily: 12pm – 1030pm
Address: 35 Scotts Road, Singapore 228227
---
8. Candlenut
---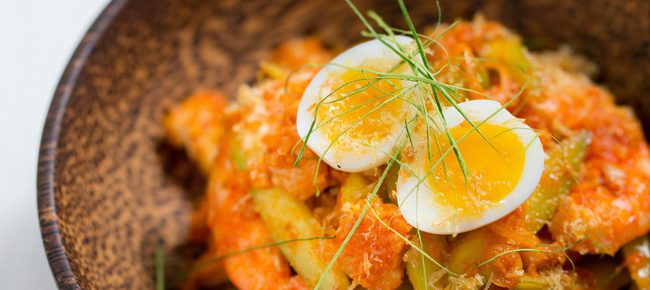 Source

When you enter the restaurant, you'd be surprised at how simple the decorations are. The wooden furniture is fairly spaced out, giving the interior a clean and classy finish! But the highlight of this place is the reinvented peranakan staples. Candlenut is proud of their 'better than ahma' cooking – inspired dishes with authentic flavours. Kueh Pie Tee, Babi Pongteh and peranakan acid test, Ayam Buah Keluak, are served with a fresh twist that'll tingle your tastebuds.
Opening Hours: Mon – Fri: 12pm – 230pm / 6pm – 10pm, Sat: 6pm – 10pm, Closed on Sun
Address: 331 New Bridge Road, #01-03 Dorsett Residences, 088764
---
9. PeraMakan
---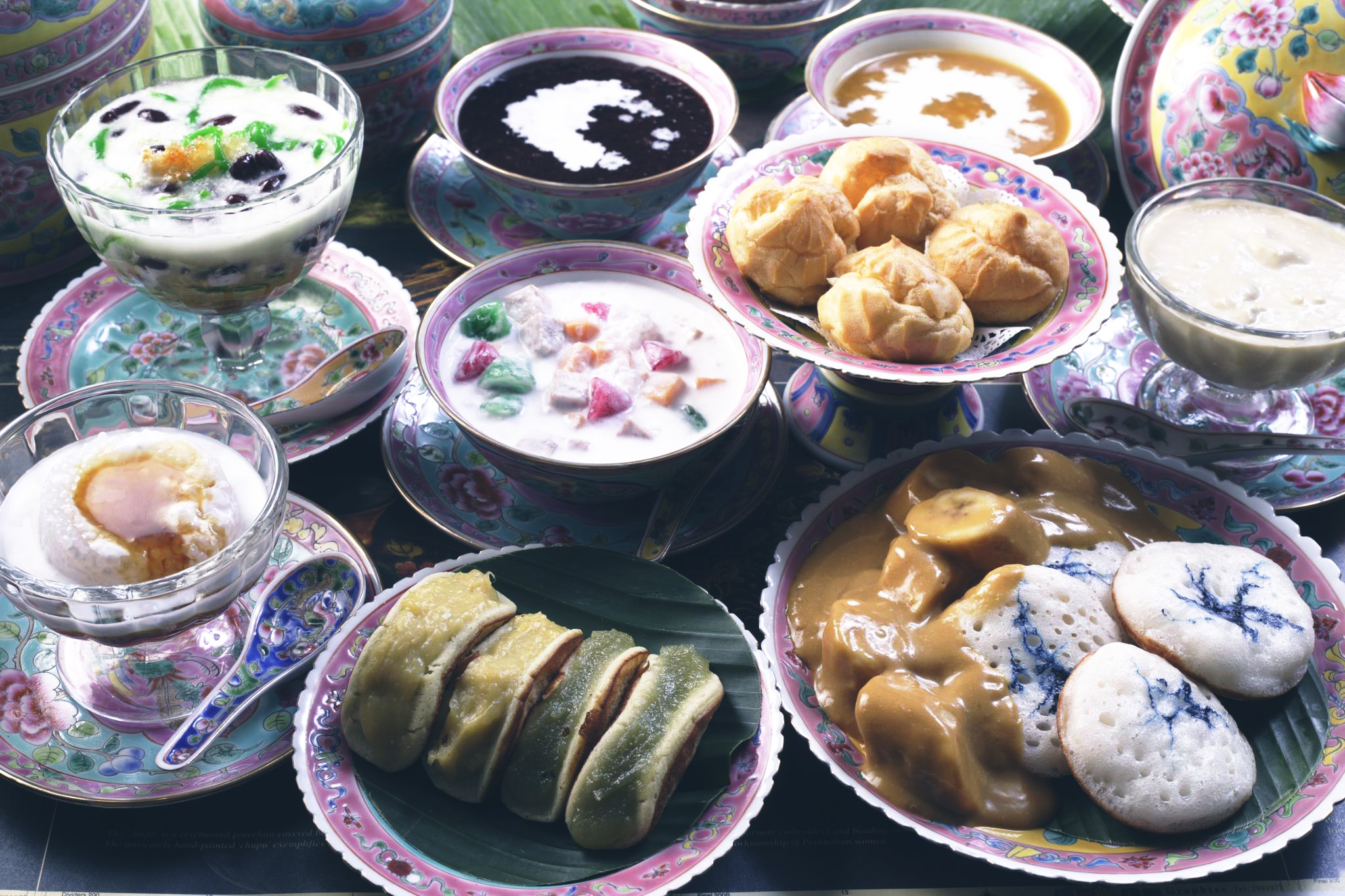 Source

PeraMakan aims to bring back the food of childhood in its pure, unadulterated form. They deliver familiar flavours to every peranakan kid, without the use of enhancers or preservatives. Their must-try dishes include Beef Rendang ($16) and (of course) Ayam Buah Keluak ($16)! Though slightly pricey, the restaurant serves up quality food on beautiful tableware. I especially adore the rice-serving bowl that comes in the shape of the Samsui women basket. The atmosphere is spacious and light-hearted, perfect for gatherings and family dinners!
Opening Hours: Daily: 10am – 830pm, Closed on Mon
Address: 09 East Coast Road, Singapore 428908
---
10. Flavours At Zhongshan Park
---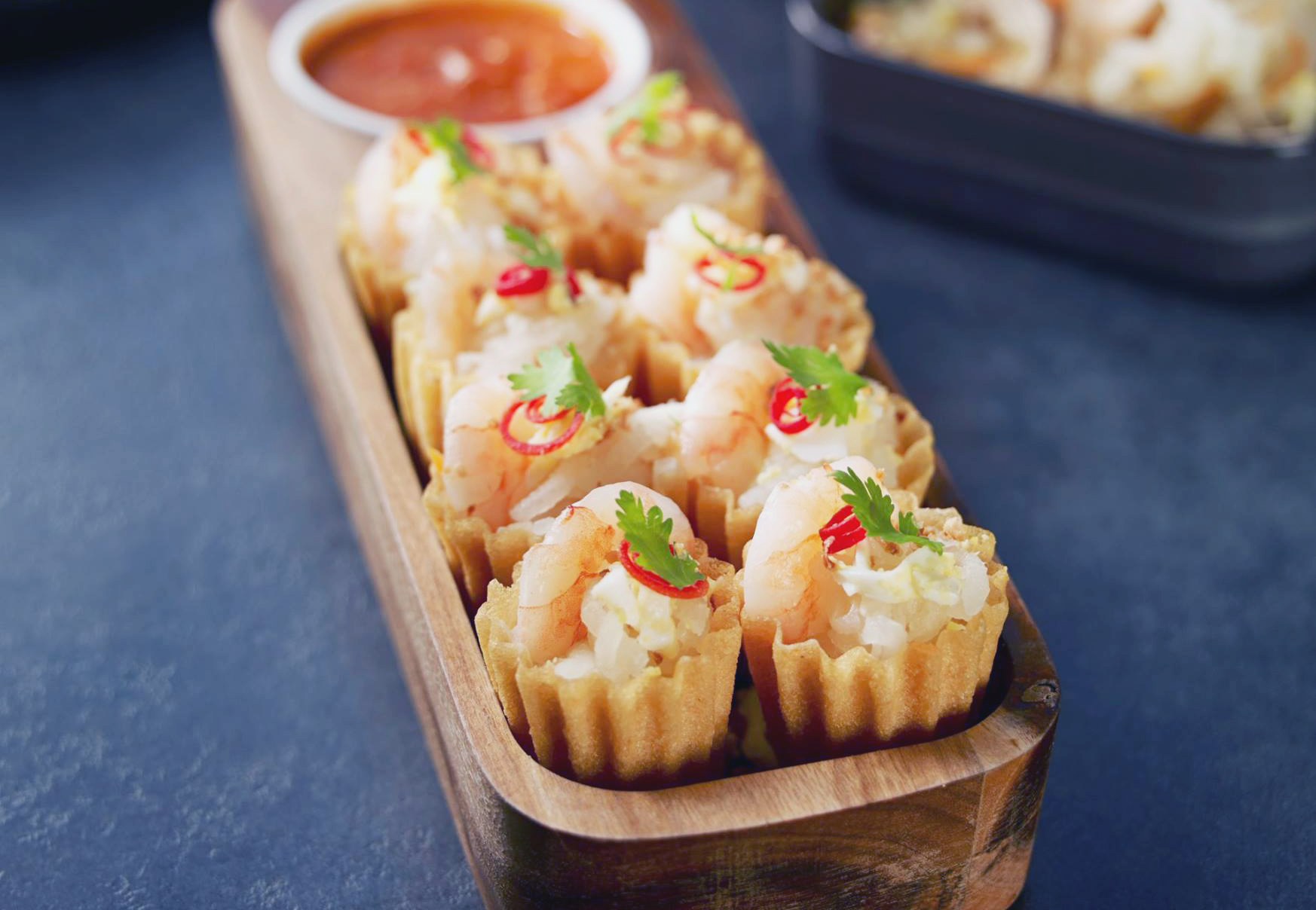 Source

If you don't mind paying extra for a quality experience, head down to Flavours At Zhongshan Park for a scrumptious dinner buffet ($45). Get ready for some bold flavours like the Curry Leave Mojito and Pork and Cucumber Salad. They also serve up local flavours such as Chilli King Prawns "Singapore Style" and Durian Pengat with Pandan Jelly. One of the highlights of the experience would be the personalised service, pampering you every step of the way.
Opening Hours: Daily: 630pm – 11pm
Address: 16 Ah Hood Road, Singapore 329982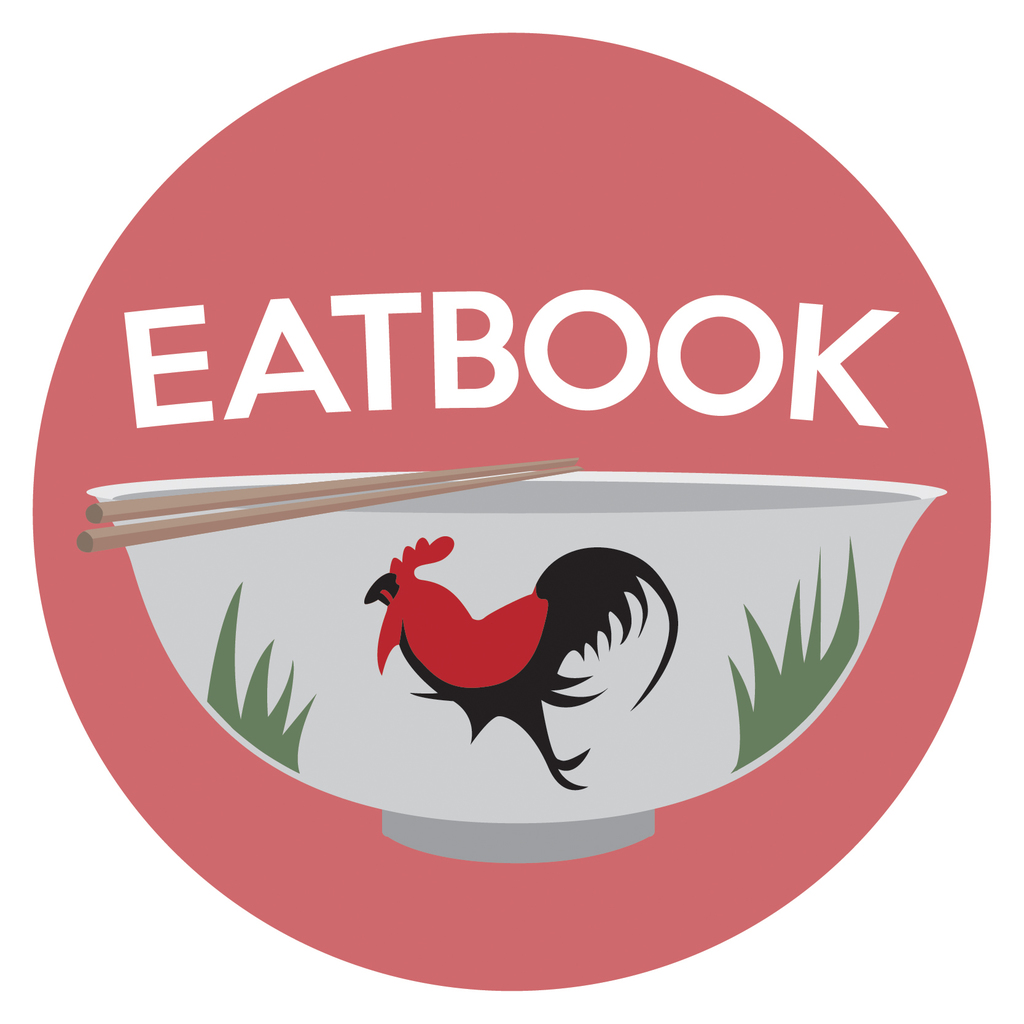 Drop us your email so you won't miss the latest news.