---
Concept-dining restaurants hidden all around Singapore
---
Dining on a ship or in a fairytale wonderland might sound exciting, but such interesting locales are typically out of reach for the common man. Opportunities like these tend to be pricey and exclusive, so many of us settle for mainstream restaurants and cafes instead. Those in the know, however, get the chance to experience dining at restaurants with cool and unique concepts. What's more, not all of them charge exorbitant prices.
---
1. Container eateries at Punggol
---
Slowly but surely, Singapore is picking up on the container eateries trend. There's an area in Punggol that now houses several of these gems. While it doesn't have an official name, this gathering of restaurants includes Big Fish Small Fish, Pump Station 1965 Bar & Bistro, Boost @ Banks, LeungKee Healthy Dessert, Seoul Good, L'Chaim Bistro and DGrill. Offering a variety of cuisines, you're sure to find something for the whole family or all your friends to enjoy after a stroll or cycle at this beautiful outdoor enclave.
Address: 50 Punggol East, #01-K32 to #01-K38, Singapore 828826
---
2. Revolving restaurant
---
If you want a stunning view while you dine, Prima Tower can give you that and more. This old-school restaurant has a dining room that slowly revolves, giving you an ever-changing view of the Keppel Harbour as you dine. Don't worry, though, the room doesn't spin fast enough for you to lose your appetite. Prima Tower is a Chinese restaurant, offering both a la carte dishes as well as set menus starting at $128++ for two people.
Address: 201 Keppel Road, Singapore 099419
Opening hours: Mon-Sat 11am to 2:30pm, 6:30pm to 10:30pm, Sun 10:30am to 2:30pm, 6:30pm to 10:30pm
Tel: 6272 8822
Website | Menu
Check out other old-school restaurants in Singapore.
---
3. Underwater dining
---
Located in the S.E.A. Aquarium in Sentosa is Singapore's only underwater restaurant that is surrounded by fish swimming around and above it. Run by Chef Cat Cora, Ocean Restaurant serves dishes and desserts such as Braised-Seared Beef Short Rib ($38++) and Chocolate Ends ($18++), which comprises of Greek yoghurt, Grand Marnier mango 'sphere', a cocoa nib tuile and tarragon gelato. Slightly on the pricier side, this restaurant has a minimum spend of $88++ per person.
Address: 8 Sentosa Gateway, S.E.A. Aquarium, Level B1M, Singapore 098269
Opening hours: Daily 11:30am to 2:30pm, 6pm to 10:30pm
Tel: 6577 6688
Website | Menu
---
4. Dine in the dark
---
The solution to feeding picky eaters is finally here: don't let them see what they're eating. An entirely new concept in the dining scene, diners experience food in a whole new light – or lack thereof – at Nox. Their menu consists of a four-course meal at $88++ and comes with an amuse bouche, appetiser, main course and dessert.
Address: 269 Beach Road, Singapore 199546
Opening hours: Daily 6pm to 12am
Tel: 6298 0708
Website
Menu
---
5. Blisshouse

---
An outdoor garden party takes so much effort to put together. First, you'll need to find a suitable garden, and then comes the hassle of preparing food. Blisshouse puts all your worries at ease with a dining hall decked out like a fairytale garden party. It has an East-meets-West fusion menu that includes dishes such as Sambal Snapper ($20.80++) and Rendang Lamb Shank ($28.80++).
Address: 6 Eu Tong Sen Street, #03-21, The Central, Singapore 059817
Opening hours: Sun-Thur 12pm to 10pm, Fri-Sat 12pm to 11pm
Tel: 6225 5532
Website
Menu
---
6. Vintage decor
---
AEIOU is a restaurant that took over a vintage shop that was built in the mid-70s. Retaining the shop's history, AEIOU now encourages going back to basics and its food centres around a theme of green conscious living. They even use recycled alcohol bottles as glasses! It has vegetarian dishes such as Bravo Ravo ($17.90), a ravioli dish stuffed with lemon ricotta cream in a tomato stew as well as non-vegetarian dishes such as Haul from the Sea ($21.90), which involves pan-seared seabass.
Address: 111 King George's Avenue, Singapore 208559
Opening hours: Tue-Thur 11am to 10pm, Fri 11am to 11pm, Sat 10am to 11pm, Sun 10am to 9pm
Tel: 6291 2698
Website
Read a full review of AEIOU.
---
7. Central Perk Cafe

---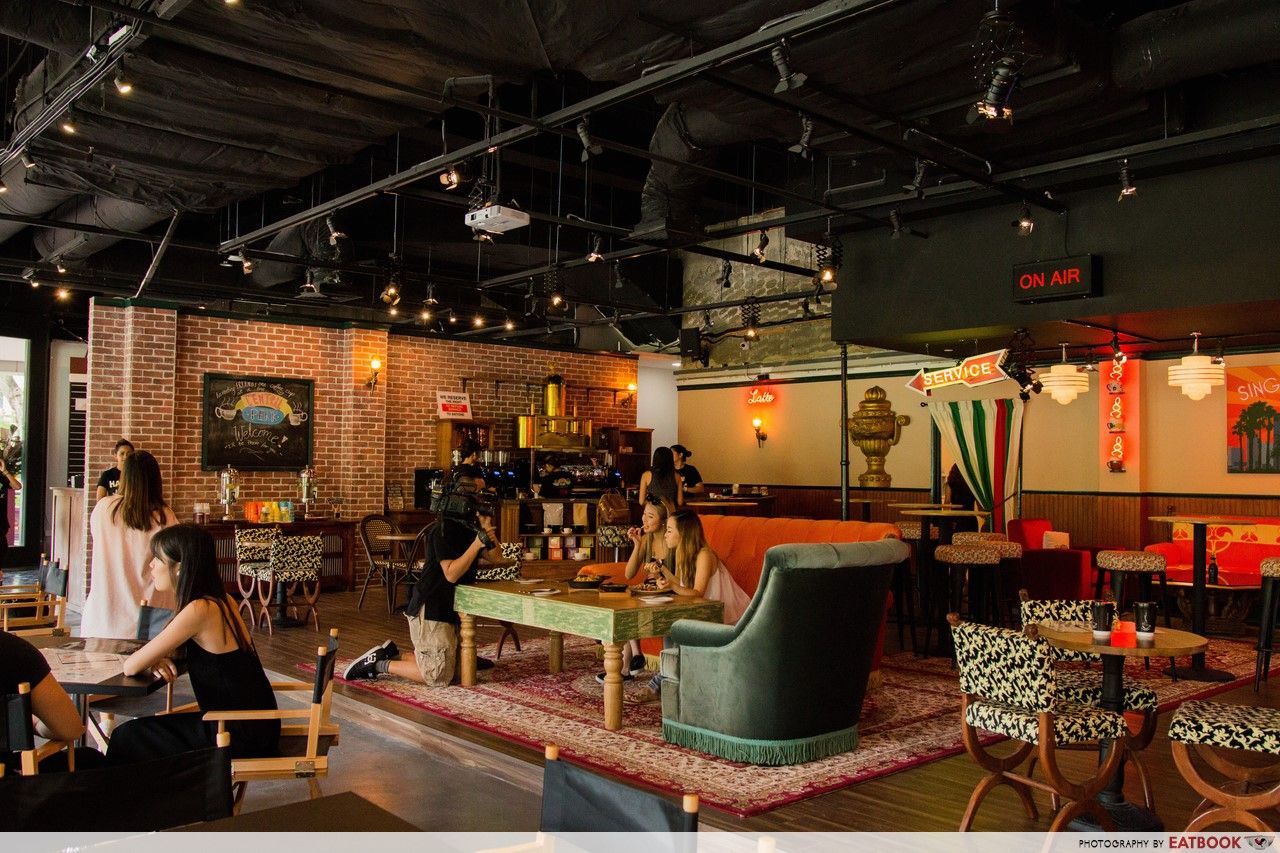 Ah, the nostalgia. Your dreams of being part of the crew hanging out in Central Perk in F.R.I.E.N.D.S can now become reality. While it is unlikely that Chandler or Joey will make an appearance, this cafe will give you all the feels, letting you recreate your favourite moments on the orange couch. With a menu littered with references to the show, Central Perk serves dishes such as Rachel "Green" Salad ($13++), Ross' Thanksgiving Sandwich ($18++) and Phoebe's "I Can't Eat Meat Steak" ($69++).
Address: 1 Magazine Road, #01-01, Central Mall, Singapore 059567
Opening hours: Tue-Sun 11am to 11pm
Tel: 9025 2524
Website
Read our full review of Central Perk Cafe.
---
8. Superheroes theme

---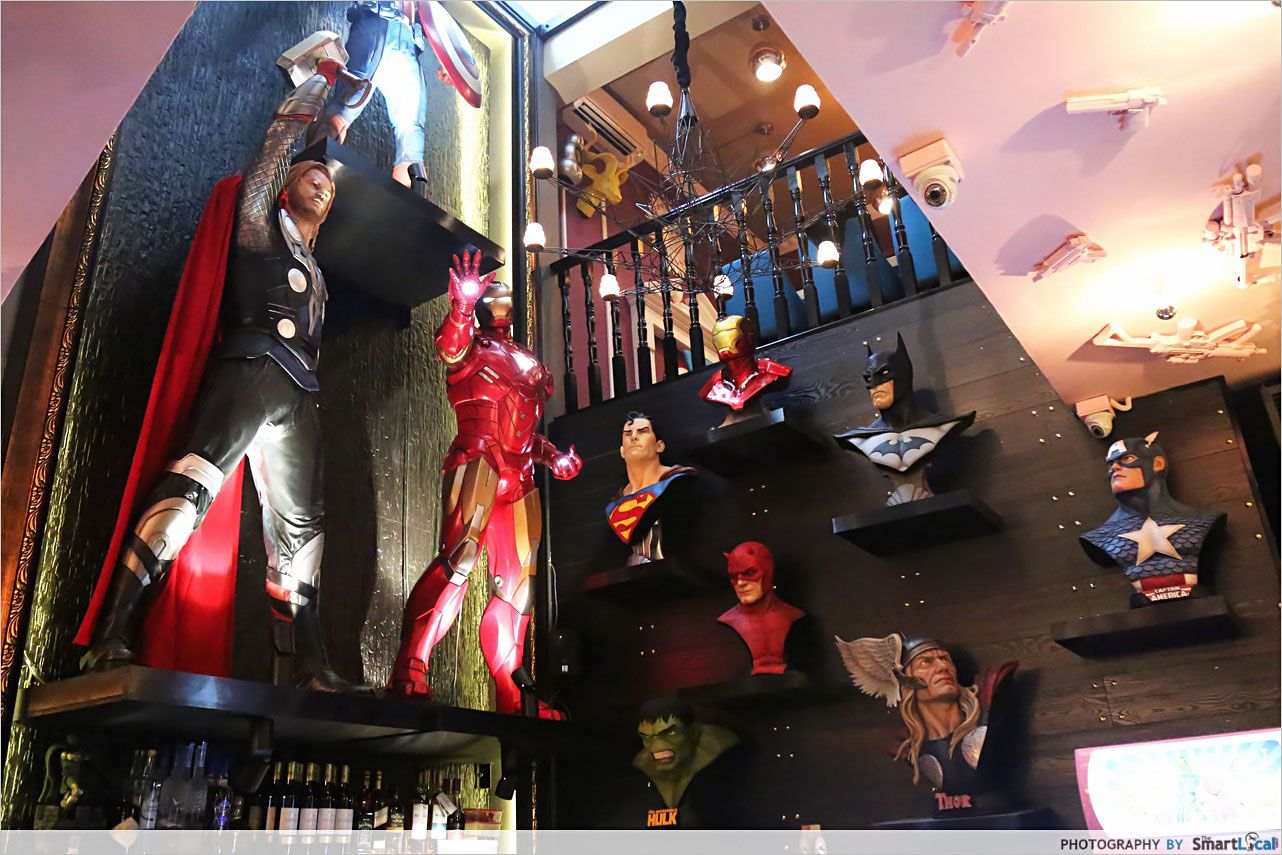 For all you comic book geeks out there, there's an experience waiting for you too. Hungry Heroes is a themed restaurant serving Western fare, including Meat Fury's BBQ Pork Ribs ($21+ for a half rack, $39+ for a full rack) and Spider Pig Burger ($21+), which is a burger with hand-shredded pork shoulder slow-cooked in their secret spice recipe.
Address: 33 Tessensohn Road, Singapore 217656
Opening hours: Tue-Fri 4pm to 11pm, Sat-Sun 12pm to 11pm
Tel: 6295 5401
Website
Menu
Read our full review of Hungry Heroes.
---
9. The Ship
---
Dining on a ship either means paying an extravagant price for a meal on a yacht, or signing up for a cruise. With The Ship, however, you can imagine yourself having a meal on board anytime. Serving seafood, naturally, some of the top dishes here would include Oyster Kirkpatrick ($21.90++) and Lobster Bisque ($15.90++). If seafood is not your thing, you can also get a flaming Ship Steak ($36.90++) that'll impress your fellow diners.
Address: 1 Scotts Road, #03-16/18, Shaw Centre, Singapore 228208
Opening hours: Mon-Thur 11am to 3pm, 5:30pm to 9:30pm, Fri-Sun 11am to 3pm, 5:30pm to 10pm
Tel: 6235 2235
Website
Menu
Click here for more info on The Ship's Serangoon outlet.
Check out other restaurants in Singapore that serve flaming dishes.
---
10. Aeroplane dining
---
Aeroplane food – you either love it or hate it. If you fall into the latter category, there's finally something that might change your mind. Sushi Airways is an airplane-themed Japanese restaurant. Their menu is designed like an in-flight manual, displaying their selection of starters, sushi, maki and hand rolls among many others. Some of their star dishes include Kurobuta Katsu ($16+) and Lobster Mango Roll ($30+).
Address: 20A Baghdad Street, Singapore 199659
Opening hours: Daily 12pm to 2:30pm, 6pm to 10pm
Tel: 6291 1151
Website
Menu
---
Let your imagination run wild
---
With all these restaurants to choose from, dining no longer has to be boring or mundane. If you know of any other novel restaurants, let us know down below!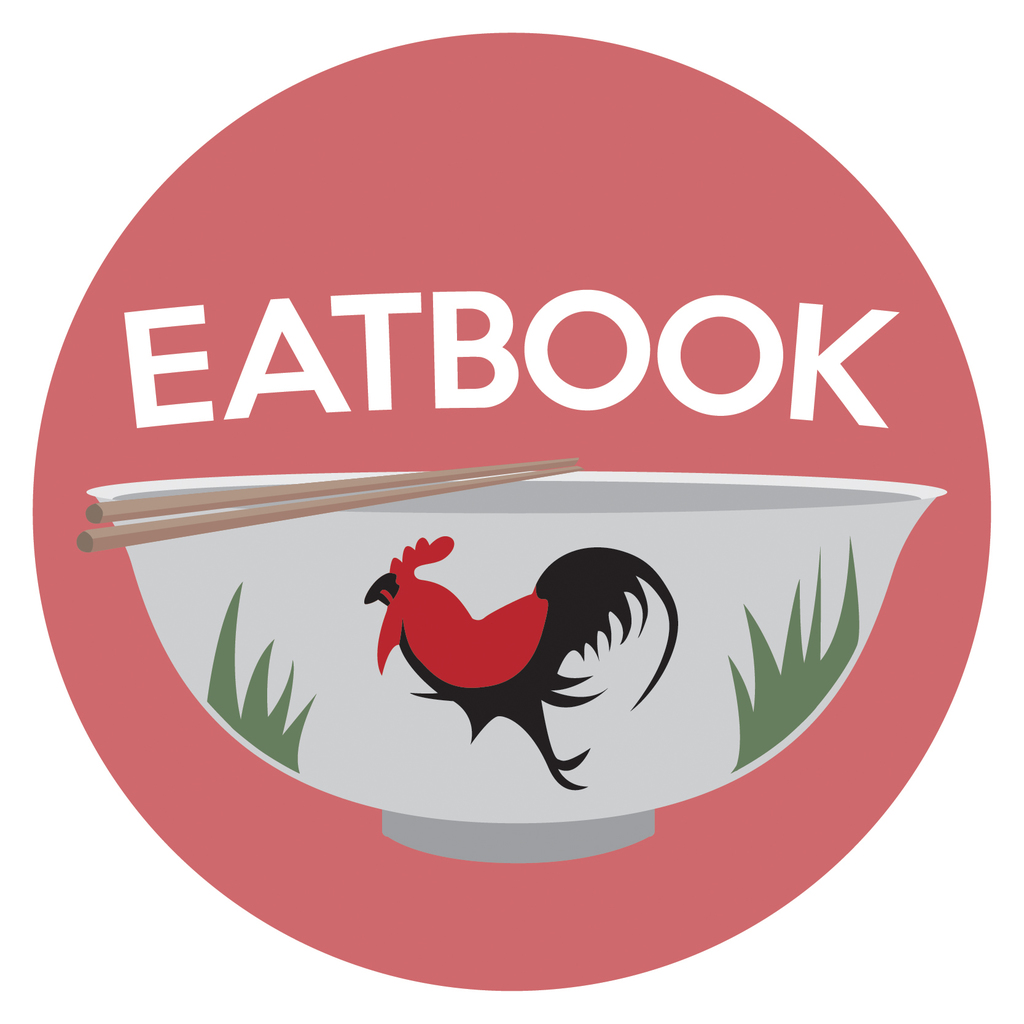 Drop us your email so you won't miss the latest news.