Bread & Butter by XY for fresh bakes in Oxley Tower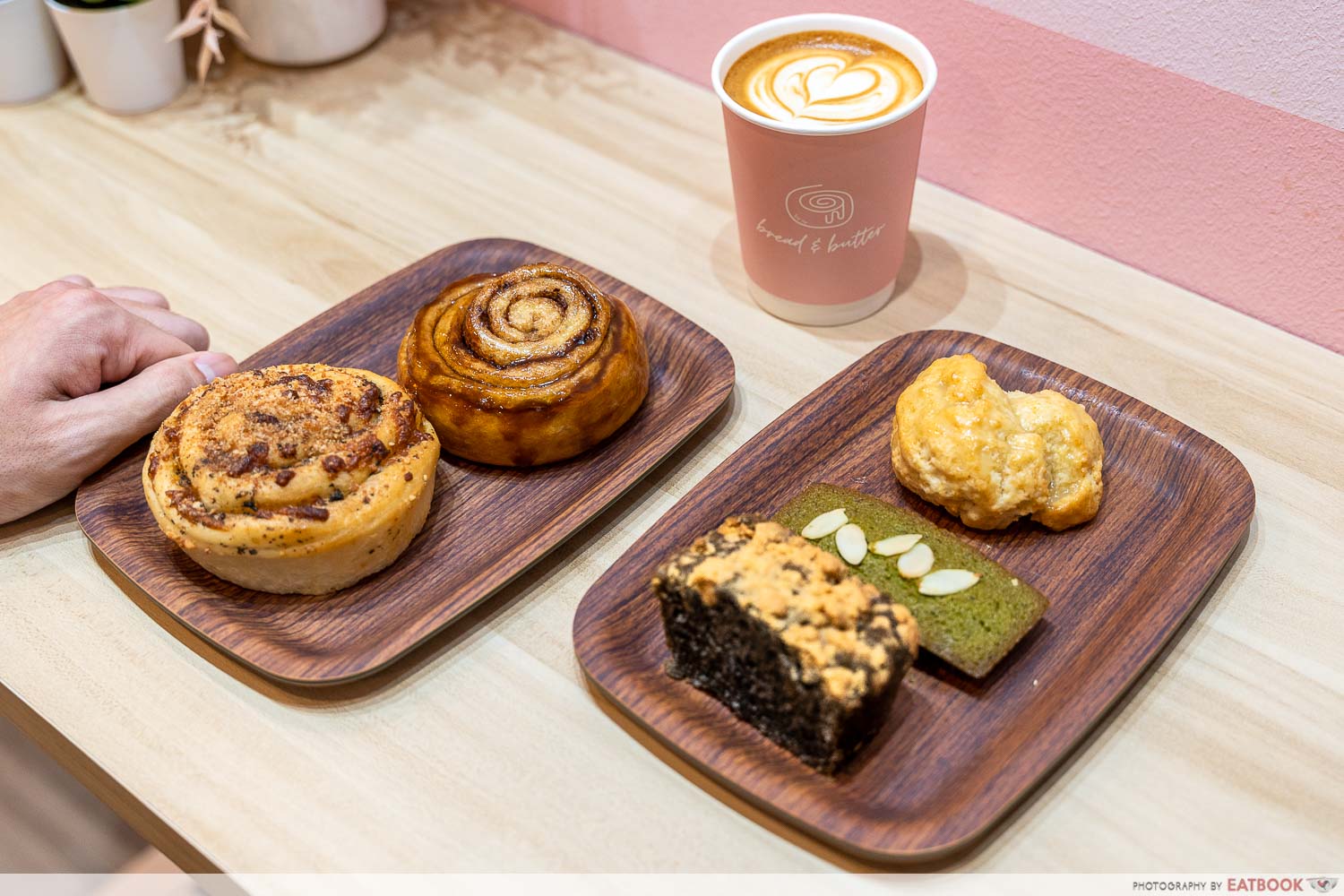 If you walk along the ground floor of Oxley Tower, you'll come across many stylish cafes and eateries all enticing you to step in. But perhaps none are as eye-catching as Bread & Butter by XY, the all-pink bakery cafe that looks straight out of a Wes Anderson film.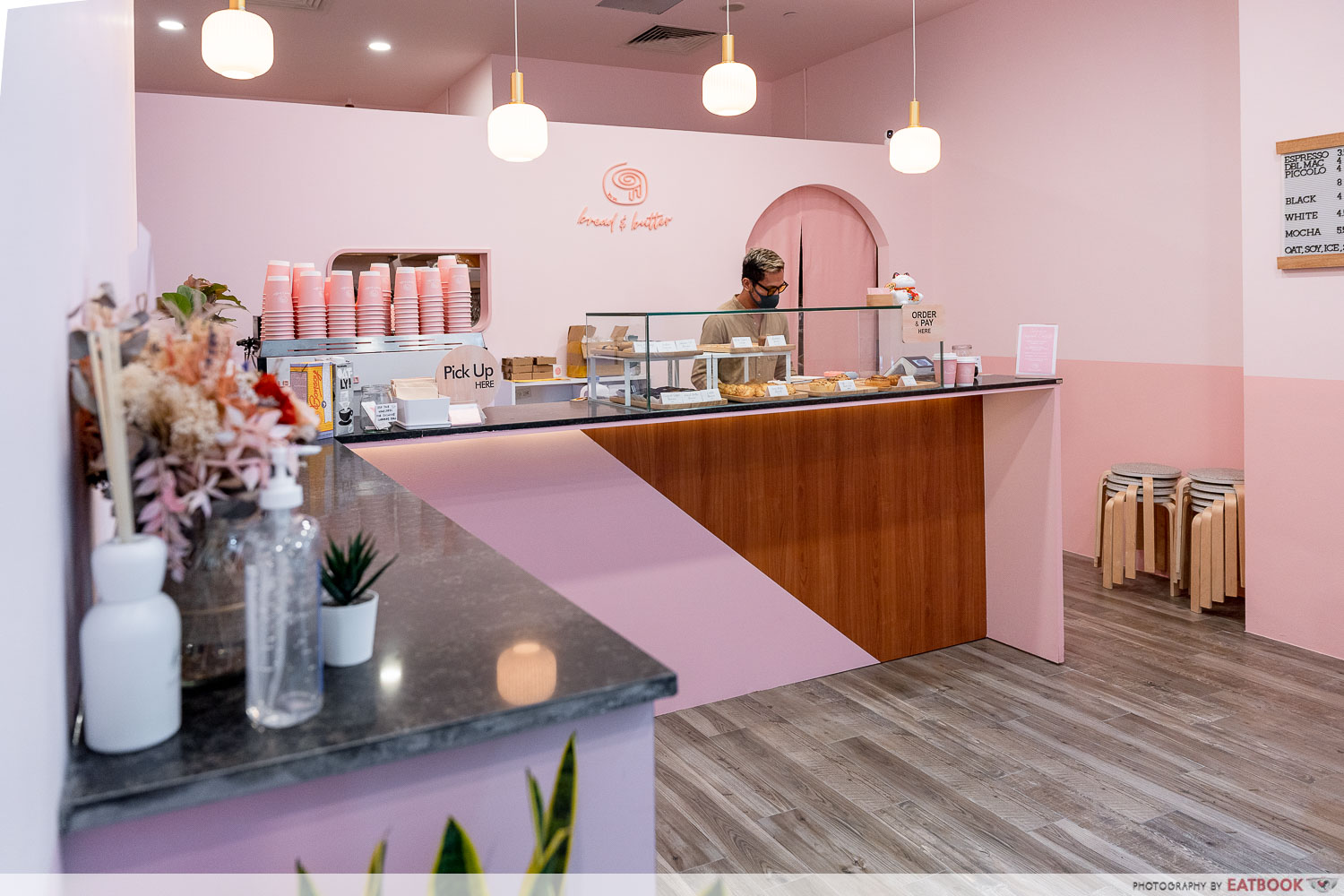 The XY in its name refers to Xin Ying, the cafe's young founder. Bread & Butter started out as a home-based business during the pandemic, before making this vibrantly-coloured premises its home this year. After hearing great things about it, we headed down to the cafe to try out its fare.
Drips Bakery Opens At Raffles Place With Famous Fruit Tarts, Yuzu Matcha And More
Food at Bread & Butter by XY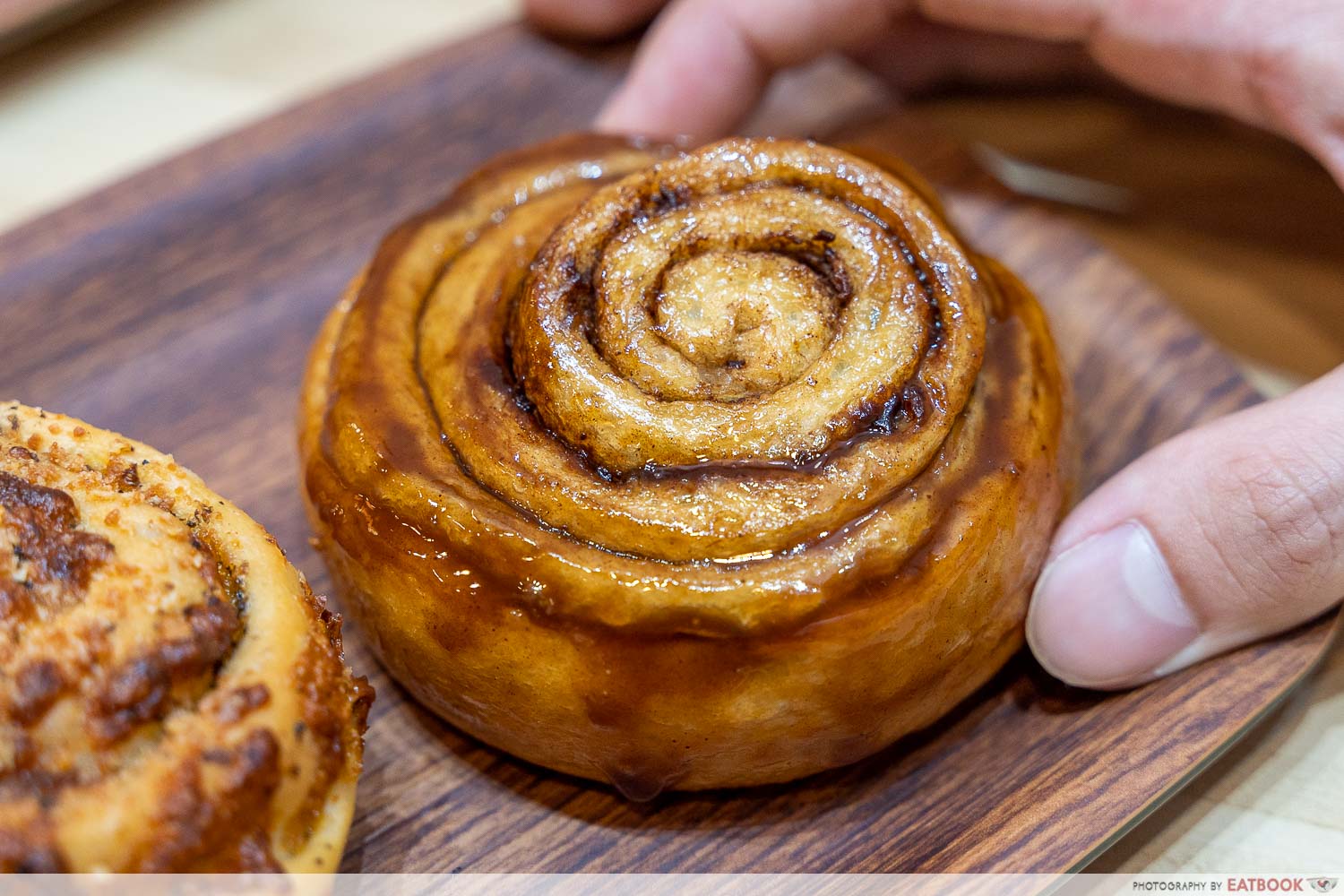 Bread & Butter's logo features a roll, so it was only natural that we tried the Cinnamon Roll ($3.80) first. Appearance-wise, its perfect curls and immaculate glaze made it picture perfect.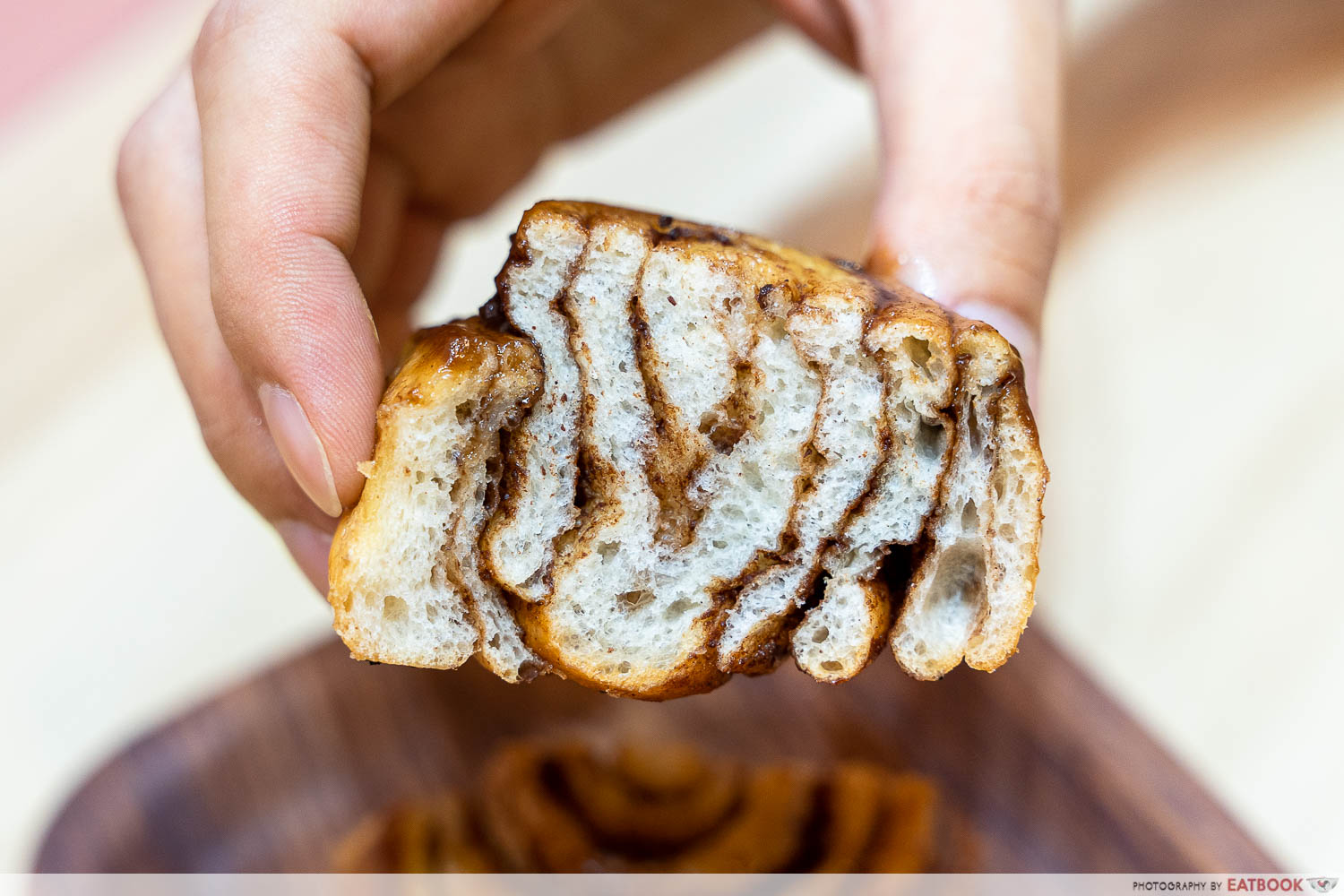 This cinnamon roll tasted as good as it looked. Its soft and fluffy texture meant that my teeth sunk into it with great ease, and this yielded the sweet and woody flavours of cinnamon. The whole thing was just so delightfully aromatic and buttery, yet it somehow managed to not cross into jelak territory.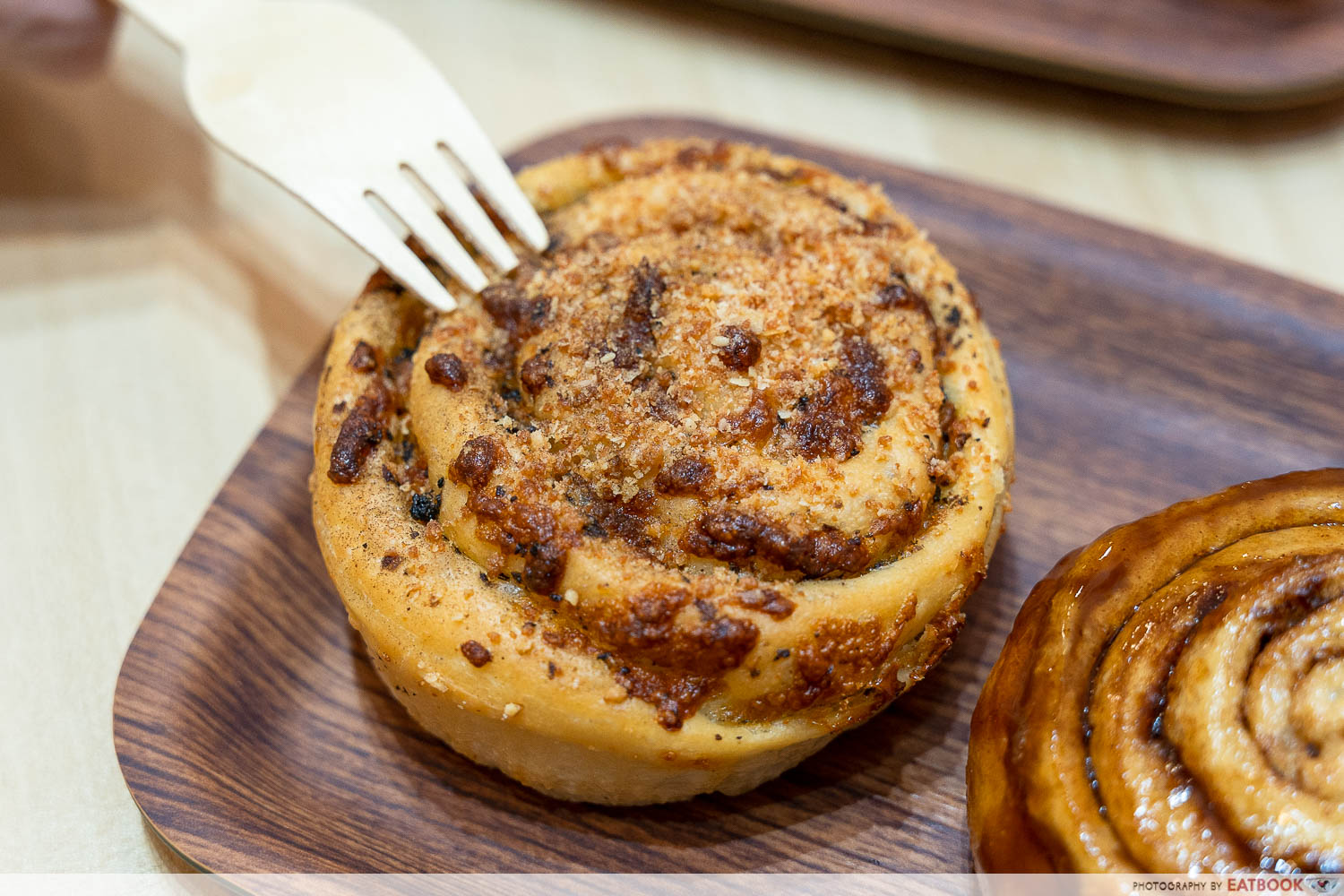 One roll wasn't enough for me, so I got another in the form of the Truffle & Cheese Bread Rolls ($5.50). While I didn't enjoy this one nearly as much as the cinnamon roll, it was still an enjoyable pastry. The truffle, while delightfully aromatic, didn't overpower the savoury cheese, but rather worked in tandem with it. And like before, this roll was tender and easy to eat.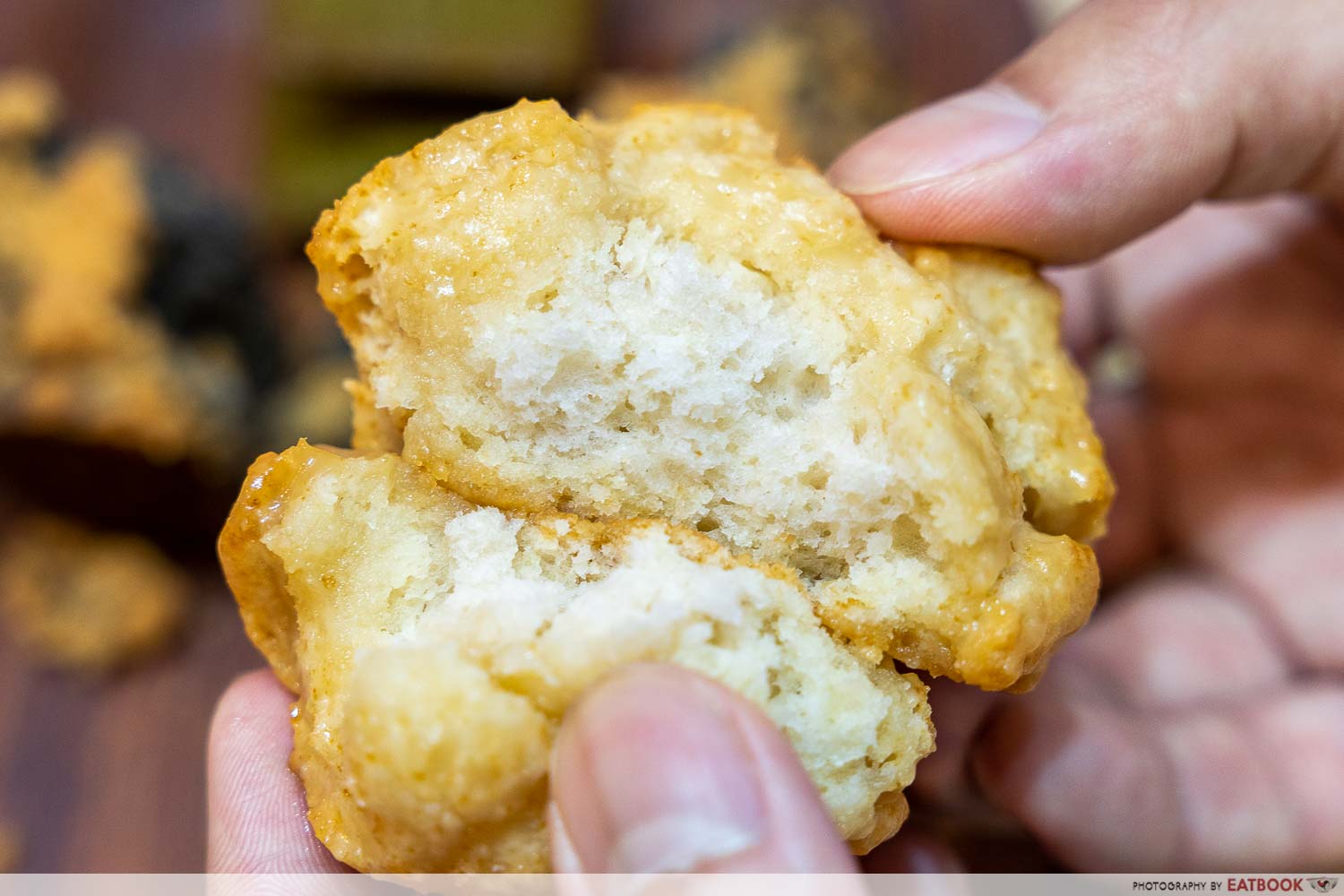 We weren't going to pause on the buttery goodness, and so we got the Butter Biscuit ($2.50) as well. This was the quintessential honey butter biscuit—sweet, savoury, and melt-in-your-mouth. It's a crumbly treat that should appeal to everyone.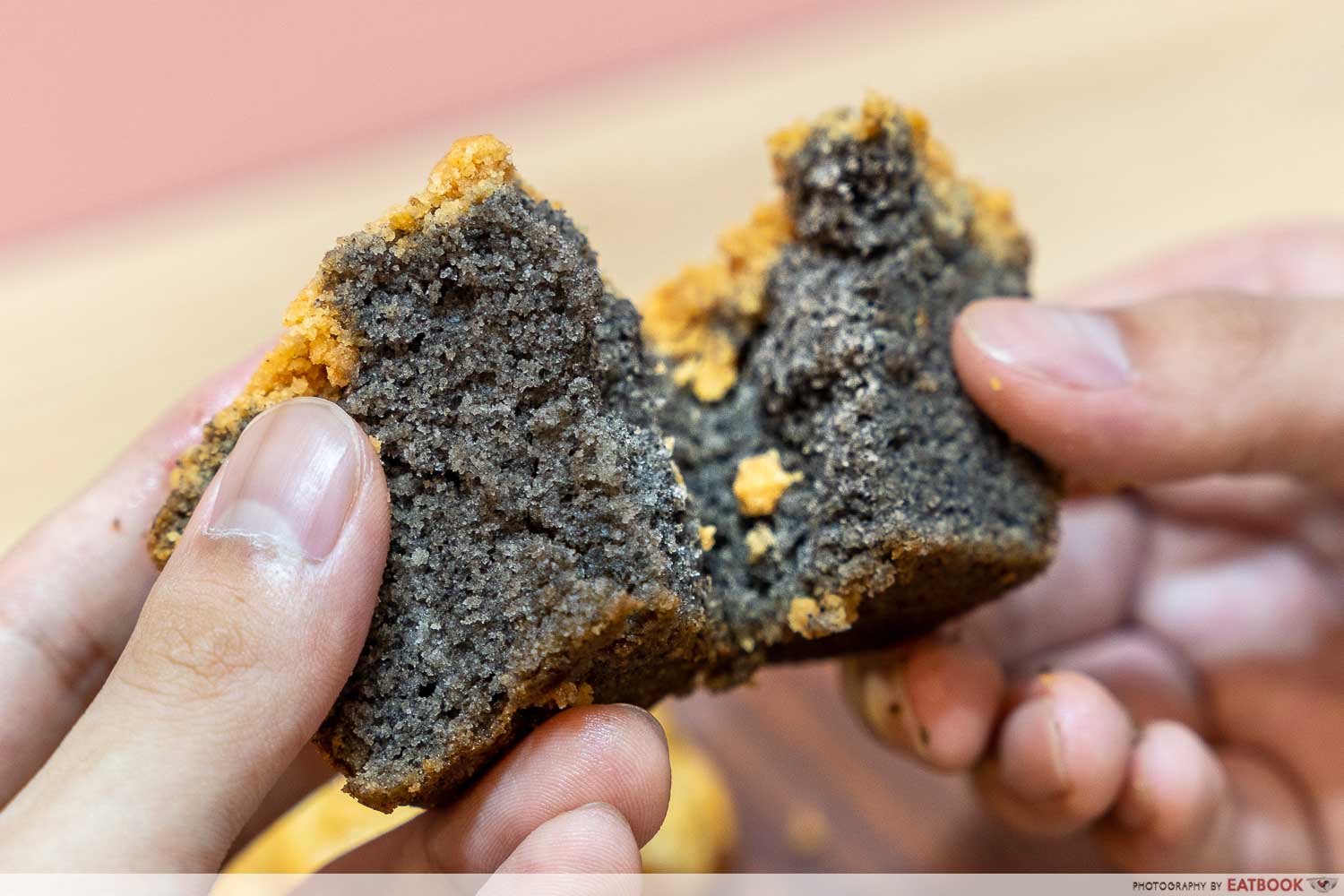 Unlike the butter biscuit's insides, which were a resplendent white, the Japanese Black Sesame Loaf with Kinako Crumble ($4) boasted a dark, coal-like colour. I thought that the kinako's nutty flavour and roasted scent could've been more prominent, but as with the previous dishes, it was very well-baked.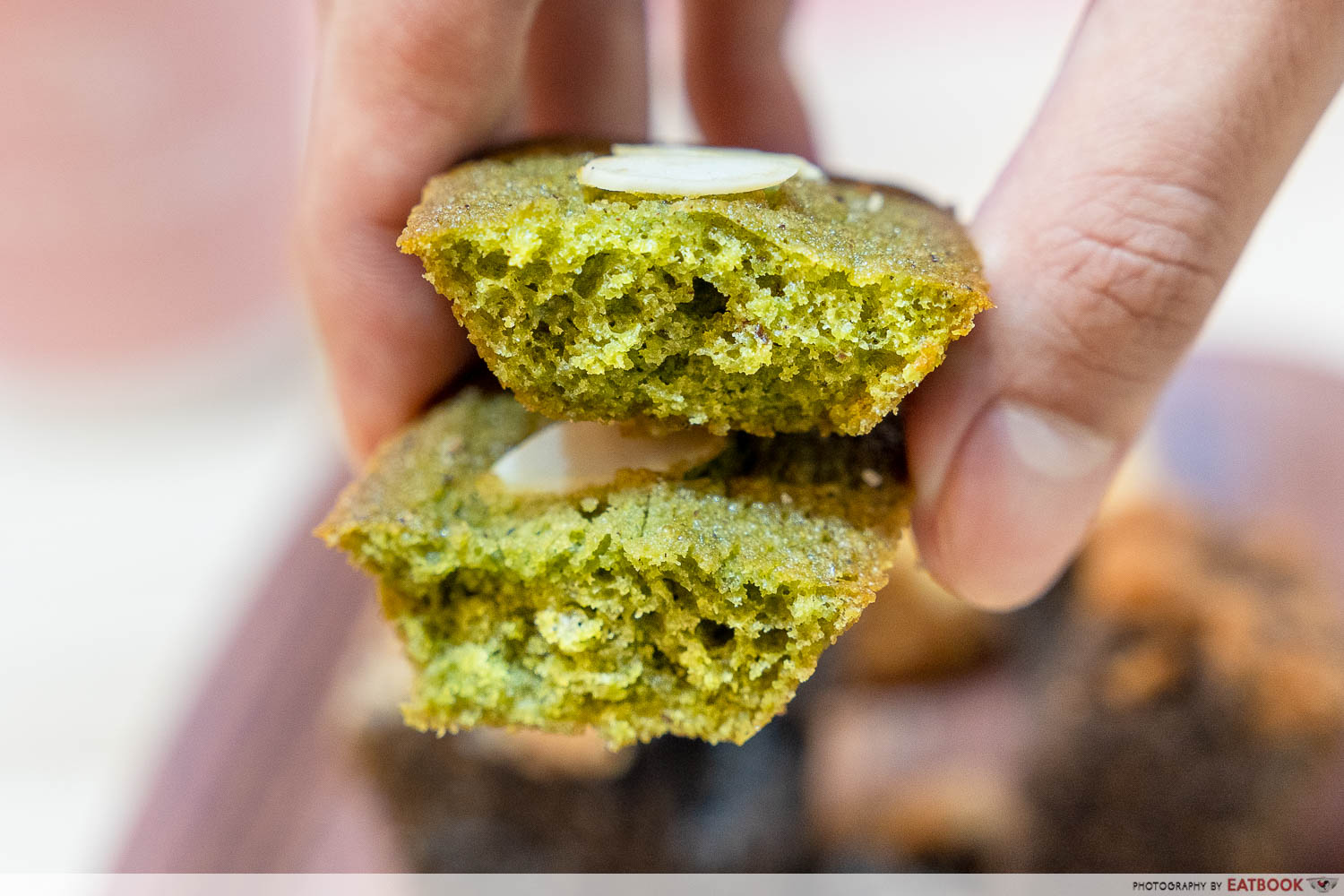 As a fan of tea flavours, I had high hopes for the Matcha Financier ($2.50). It didn't exactly have a noteworthy tea taste—the grassy notes and touch of bitterness one would expect from matcha didn't shine through. However, I did enjoy how fragrant it was, and this was bolstered by the aromatic almonds on top. Texture-wise, it had a light crunch on the outside and a soft, moist feel on the inside.
Dopa Review: Famous Gelato Cafe Opens In Tanjong Pagar With Macadamia And Maple Pecan Flavours
Ambience at Bread & Butter by XY
There aren't many seats at Bread & Butter. With only a small yet cosy sofa, a bar table, and a foldable table, you may have to order takeout during peak hours. Nevertheless, the pink-clad walls and stylish interiors mean that if you do dine here, the vibes will be wonderful.
Bread & Butter is a six-minute walk from Telok Ayer MRT Station.
Madu The Bakery Review: Popular Cafe With Cereal Prawn Croissants And Shiitake Mushroom Buns
The verdict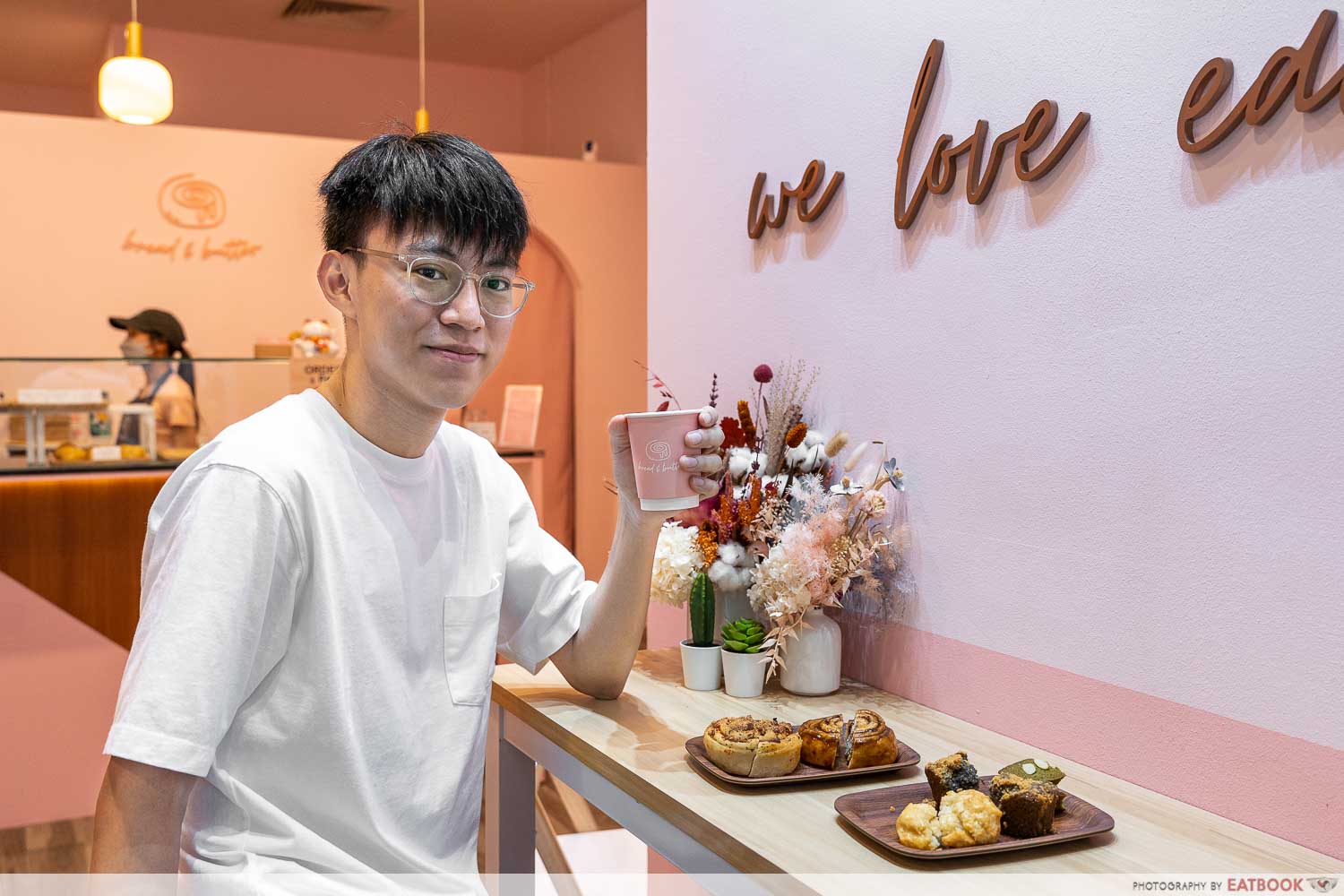 I thoroughly enjoyed Bread & Butter's tasty bakes. Those with a sweet tooth should be all over this, while those who prefer savoury food—myself included—may still find something that appeals to their palates, such as the Truffle & Cheese Bread Roll.
For another good bakery cafe to check out, have a look at our Madu The Bakery review. If you're a fan of gelato, read our Dopa review.
Address: 38 Robinson Road, #01-04, Oxley Tower, Singapore 068906
Opening hours: Mon-Fri 7am to 3pm, Sat 7am to 1pm
Website
Bread & Butter by XY is not a halal-certified eatery.
Photos taken by Tanya Tham.
This was an independent review by Eatbook.sg.
Bread & Butter by XY Review: Pink Bakery Cafe In Oxley Tower With Cinnamon Buns And Truffle Cheese Rolls
Bread & Butter by XY Review: Pink Bakery Cafe With Cinnamon Buns And Truffle Cheese Rolls -

7.5/10
Summary
Pros 
– Cinnamon Roll was baked to perfection
– Truffle & Cheese Bread Rolls is ideal for those who like savoury bakes
Cons
– Japanese Black Sesame Loaf with Kinako Crumble could have been more flavourful
– Limited seats
Recommended dishes: Cinnamon Roll ($3.80), Truffle & Cheese Bread Rolls ($5.50), Butter Biscuit ($2.50)
Opening hours: Mon-Fri 7am to 3pm, Sat 7am to 1pm
Address: 38 Robinson Road, #01-04, Oxley Tower, Singapore 068906