---
Best Bukit Batok food places
---
When I was in junior college, Bukit Batok was an area I often passed by during my journey to school. Throughout those two years, I came to know quite a good number of eateries housed within that area. Here are 13 Bukit Batok food gems worth checking out!  
---
1. Famous JB 101
---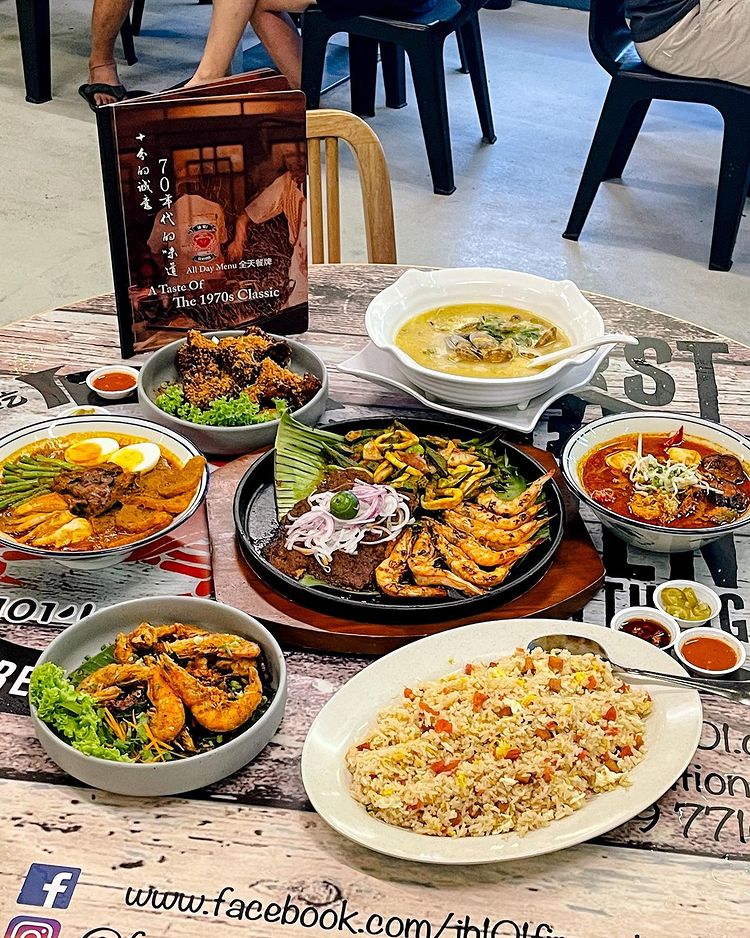 Image credit: @makanarts
Famous JB 101 is well-loved for their signature Crab Bee Hoon (seasonal price). The broth is both milky and flavourful, and tastes similar to fish head bee hoon. Inside contains a huge amount of thick bee hoon and chopped-up crab boasting fresh and fleshy meat. And of course, when it comes to Malaysian food, fried hokkien mee can never be left out! Their Stir-Fired Mee Tai Bak (from $6) star noodles that are slightly charred at the edges, giving off a distinct wok hei.
Address: 21 Bukit Batok Crescent, Singapore 658065
Opening hours: Daily 11am to 10pm
Tel: 6909 7716
Website
Famous JB 101 is not a halal-certified eatery.
---
2. Xiang Ji Roast Chicken Rice & Noodles
---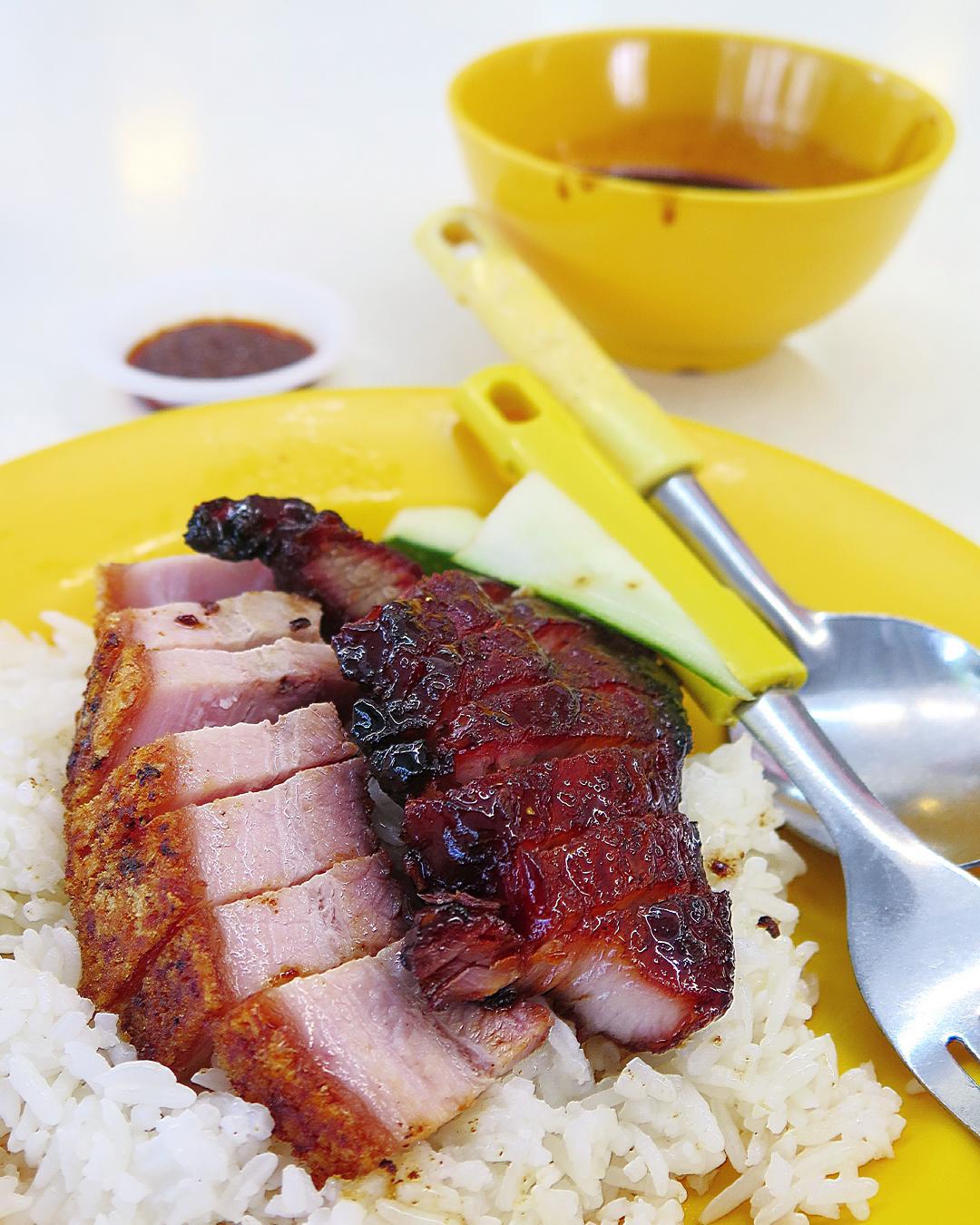 Image credit: @fabianpoon
With rows of char siew displayed at the storefront, it is never easy to resist a plate of Char Siew Rice ($3.50) from Xiang Ji Roasted Delight. The char siew has slightly charred edges, making the sides crispy and the meat succulent. Right after your teeth sink into the meat, the layer of fats melts in your mouth. Top up another $1 for a generous plate of their Char Siew & Roasted Pork Rice.
Address: 289H Bukit Batok Street 25, Singapore 657289
Opening hours: Thurs-Tue 8am to 5pm
Tel: 9104 0595
Website
Xiang Ji Roasted Delight is not a halal-certified eatery.
---
3. Ru Yi Yuan Vegetarian
---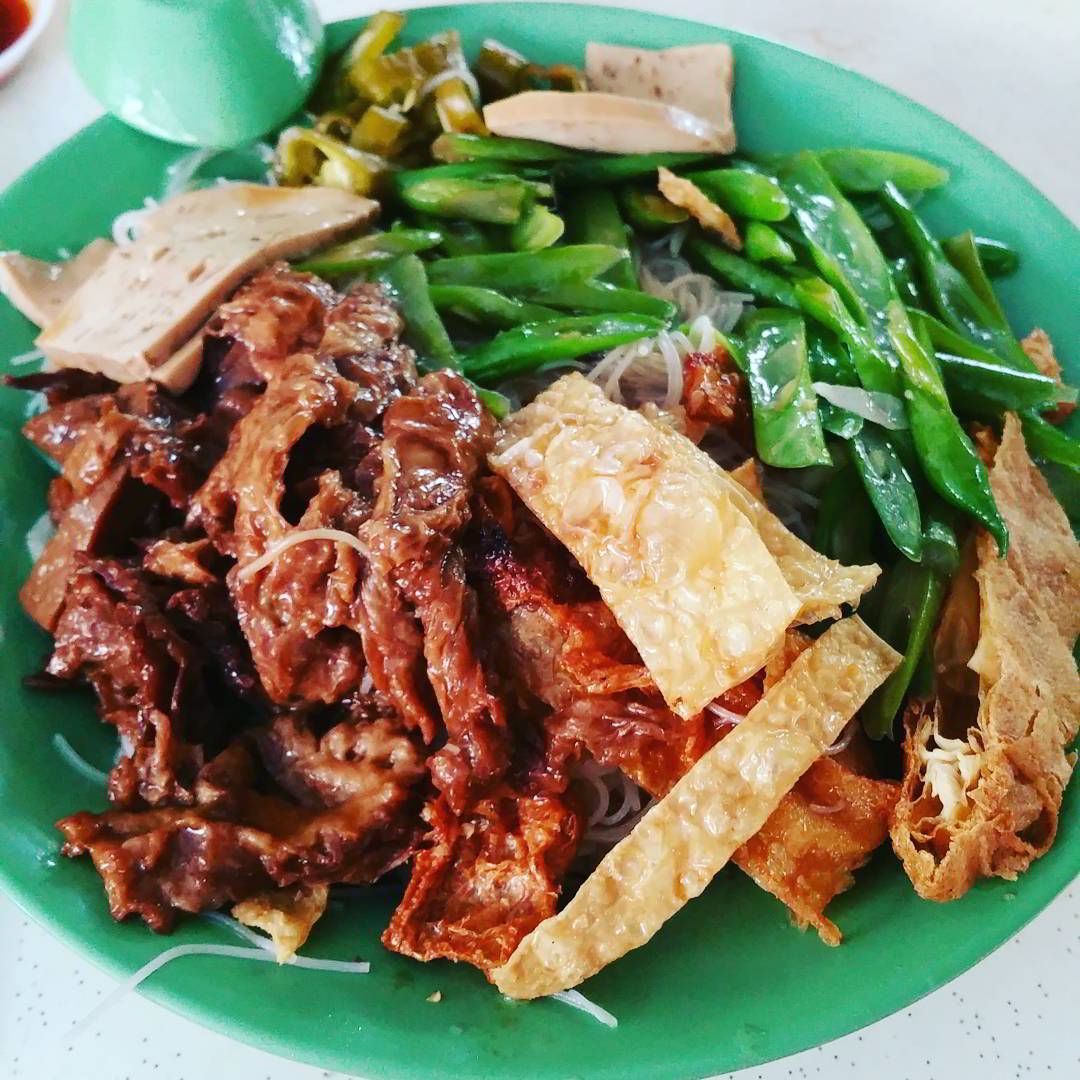 Image credit: @w33sun
Ru Yi Yuan Vegetarian is a stall that has been around since I was young. Their Vegetarian Bee Hoon (from $4) offers a variety of ingredients. Topped on springy bee hoon are chewy mushrooms, tasty vegetarian char siew and crunchy cabbage. Completing the dish would be a few pieces of crispy beancurd skin, which are added after a ladle of piping hot mushroom gravy has been drizzled over this plate of vegetarian goodness.
Address: 273 Bukit Batok East Avenue 4, Singapore 650273
Opening hours: Mon-Sat 5am to 12:30pm
Rui Yi Yuan Vegetarian is not a halal-certified eatery.
---
4. Ban Mian Fish Soup
---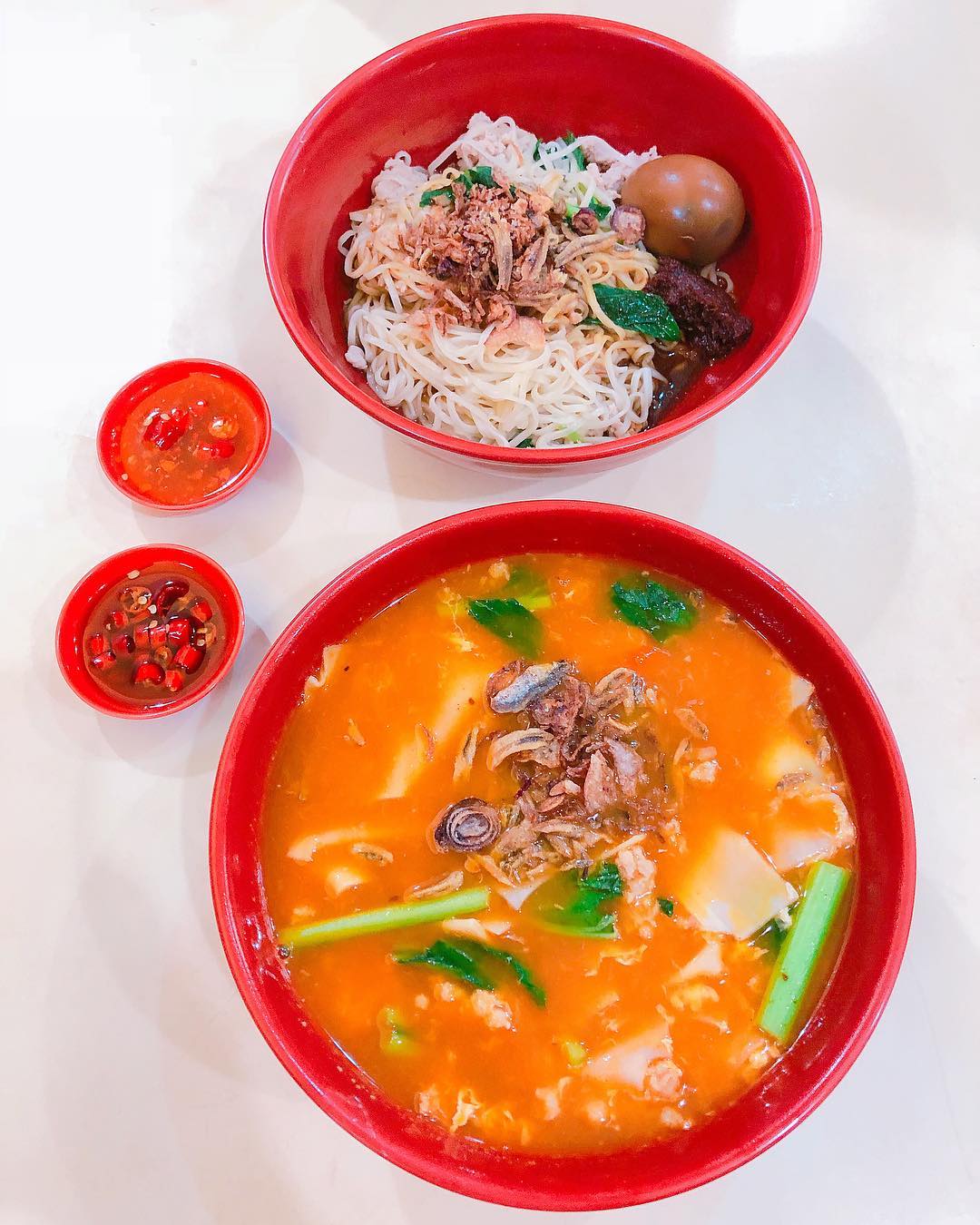 Image credit: @val141992
Breakfast, lunch, dinner, and supper—you can get them all at this 24-hour Ban Mian Fish Soup stall. Try their QQ Ramen, a dry version of ban mian doused in braised mushroom and minced meat sauce, but with bouncier noodles. Give their Spicy Ban Mian a shot if you are up for something fiery. Dried chilli is used to make up the dangerously red broth. The first few mouthfuls may seem bearable, but take a few more spoonfuls and your taste buds will start feeling the heat! Prices are typically under $5 a bowl.
Address: Blk 632 Bukit Batok Central, Happy Hawkers, Singapore 650632
Opening hours: Daily 24 hours
Ban Mian Fish Soup is not a halal-certified eatery.
---
5. Fatty Weng
---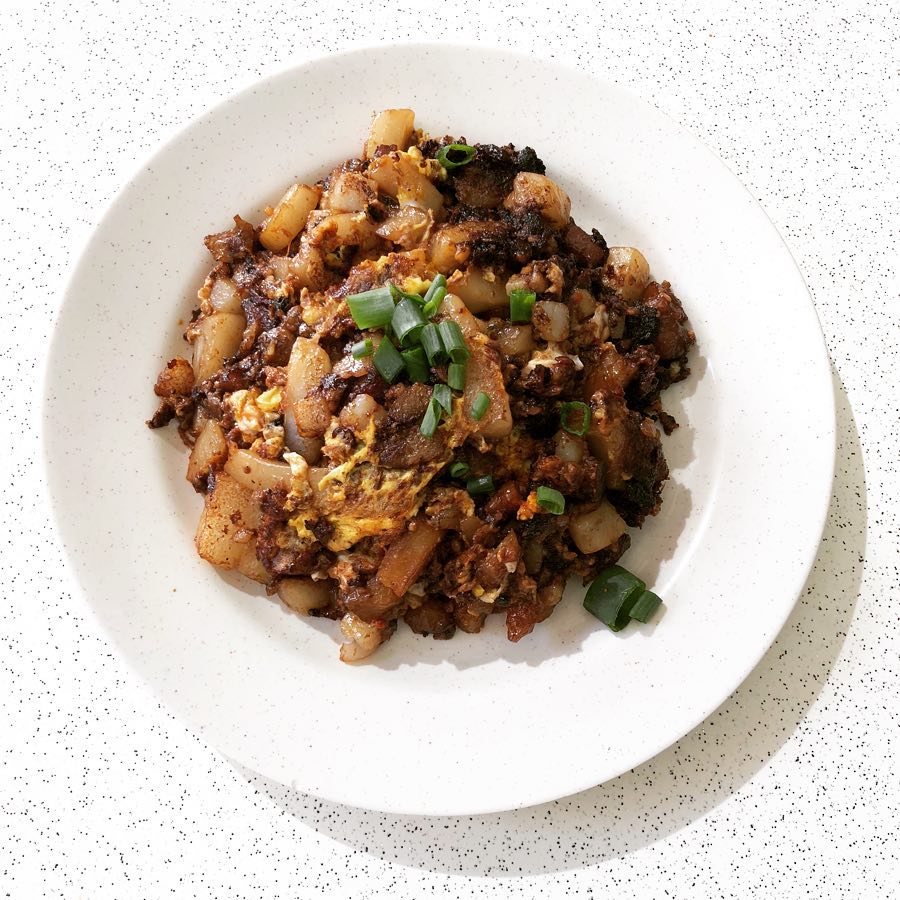 Image credit: @george.kooi
Fatty Weng occupies two units within Yong Xing Coffeeshop; one side sells fish soup, while the other side sells fried carrot cake. For $5, you can get yourself a bowl of piping hot Fish Soup containing plenty of smooth sliced fish drowned in a clear and flavourful broth. What helped this stall gain its loyal following is its Fried Oyster Egg, where the outside is fried till crisp brown, while the inside remains soft and holds a good number of fresh oysters. The orh luak has varying price tiers, up to $10.
Address: 155 Bukit Batok Street 11, #01-324, Yong Xing Coffeeshop, Singapore 650155
Opening hours: Daily 9am to 9pm
Tel: 9649 2812
Fatty Weng is not a halal-certified eatery.

---
6. Siam Square Mookata
---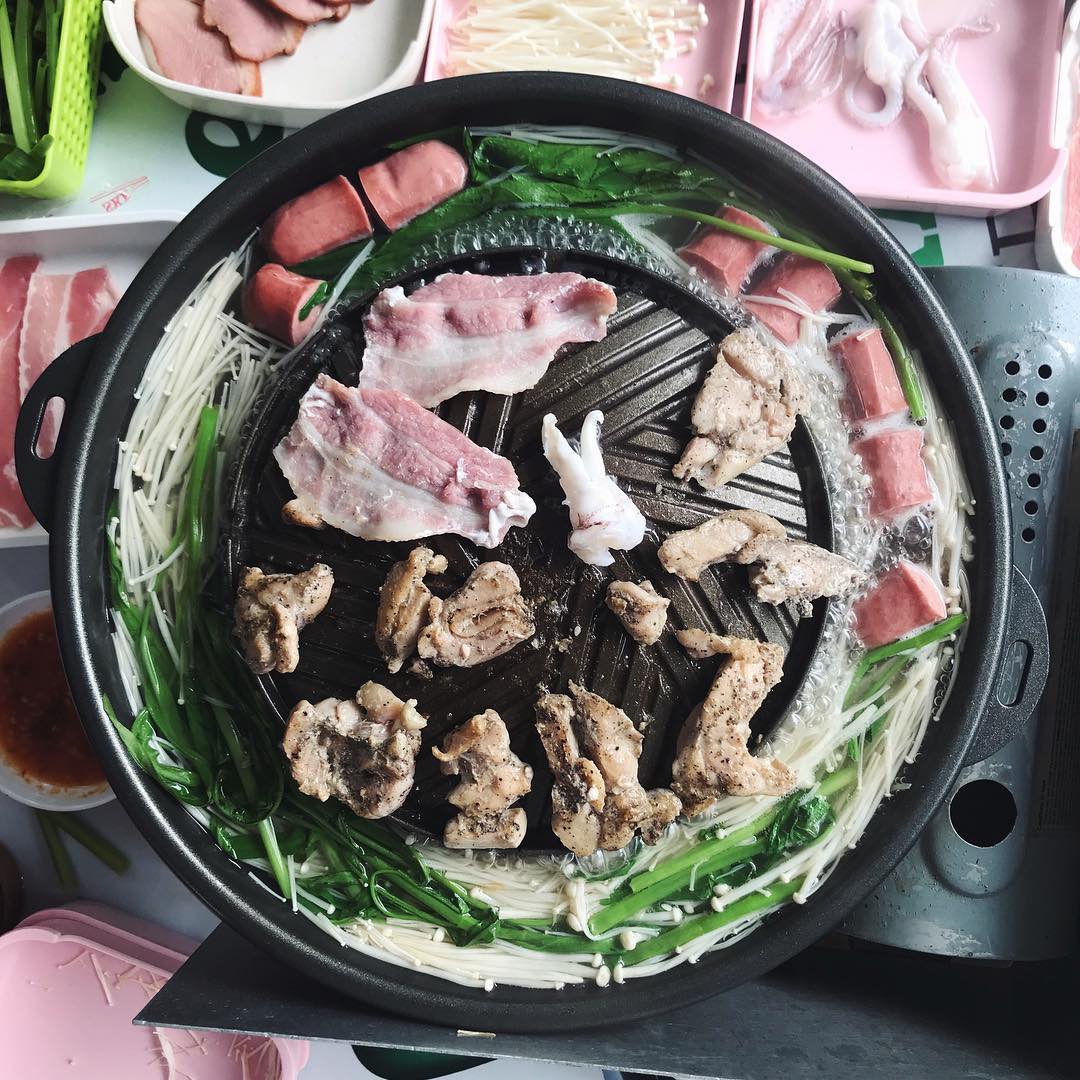 Image credit: @jingyingg
Siam Square Mookata has managed to make its name in Singapore by expanding and opening several outlets nationwide. One of their outlets is based in Bukit Batok. Customers can order a wide variety of ingredients such as meat, seafood, and vegetables, to fill their hungry bellies up with a maximum of $20 in hand.
Address: 155 Bukit Batok Street 11, Singapore 650155
Opening hours: Daily 4pm to 12am
Tel: 8119 6664
Website
Siam Square Mookata is not a halal-certified eatery.
---
7. Malaysia Chiak!
---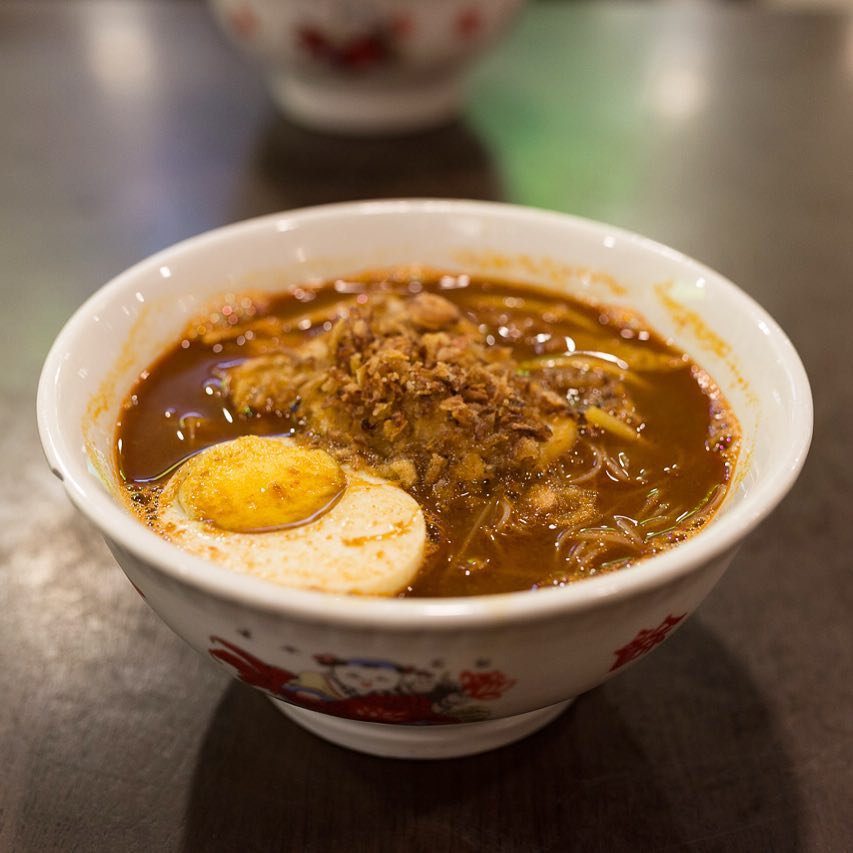 Image credit: @kennethong
Here at Malaysia Chiak, you can anticipate stall after stall serving popular Malaysian street food such as Penang assam laksa, chendol, and fishball kway teow soup. Popular mandarin songs from the early 1970s can be heard playing in the background while you savour your food in a comfortable environment.
Address: 1 Bukit Batok Central Link, #02-04, West Mall, Singapore 658713
Opening hours: Daily 10am to 10pm
Tel: 6254 1188
Malaysia Chiak is not a halal-certified eatery.

---
8. Shi Mei Hainanese Chicken Rice
---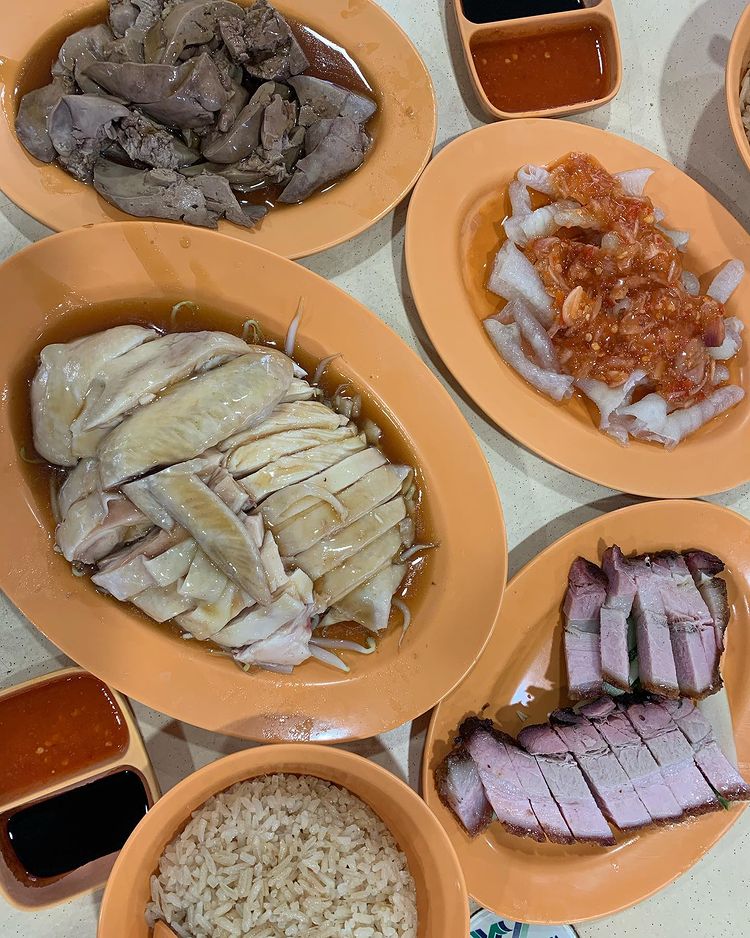 Image credit: @pingpongbelly
Shi Mei Hainanese Chicken Rice is quite the hidden Bukit Batok food gem. The long queue stall is known for having high-quality chicken rice that's a notch above the average chicken rice offerings in most local kopitiams, with fragrant, gingery rice, and tender chicken. It's also worth noting that they have a unique Sesame Chicken Rice ($4.50) per person, which comes with roasted chicken dressed in an aromatic sesame oil gravy. Don't skip ordering their Tofu ($1.50) side dish—this isn't like your usual lor-braised tofu, but Thai-style fried tofu served with a zesty chilli dressing.
Address: 371 Bukit Batok Street 31, #01-326, Singapore 650371
Opening hours: Daily 9:30am to 7pm
Shi Mei Hainanese Chicken Rice is not a halal-certified eatery
---
9. Ela
---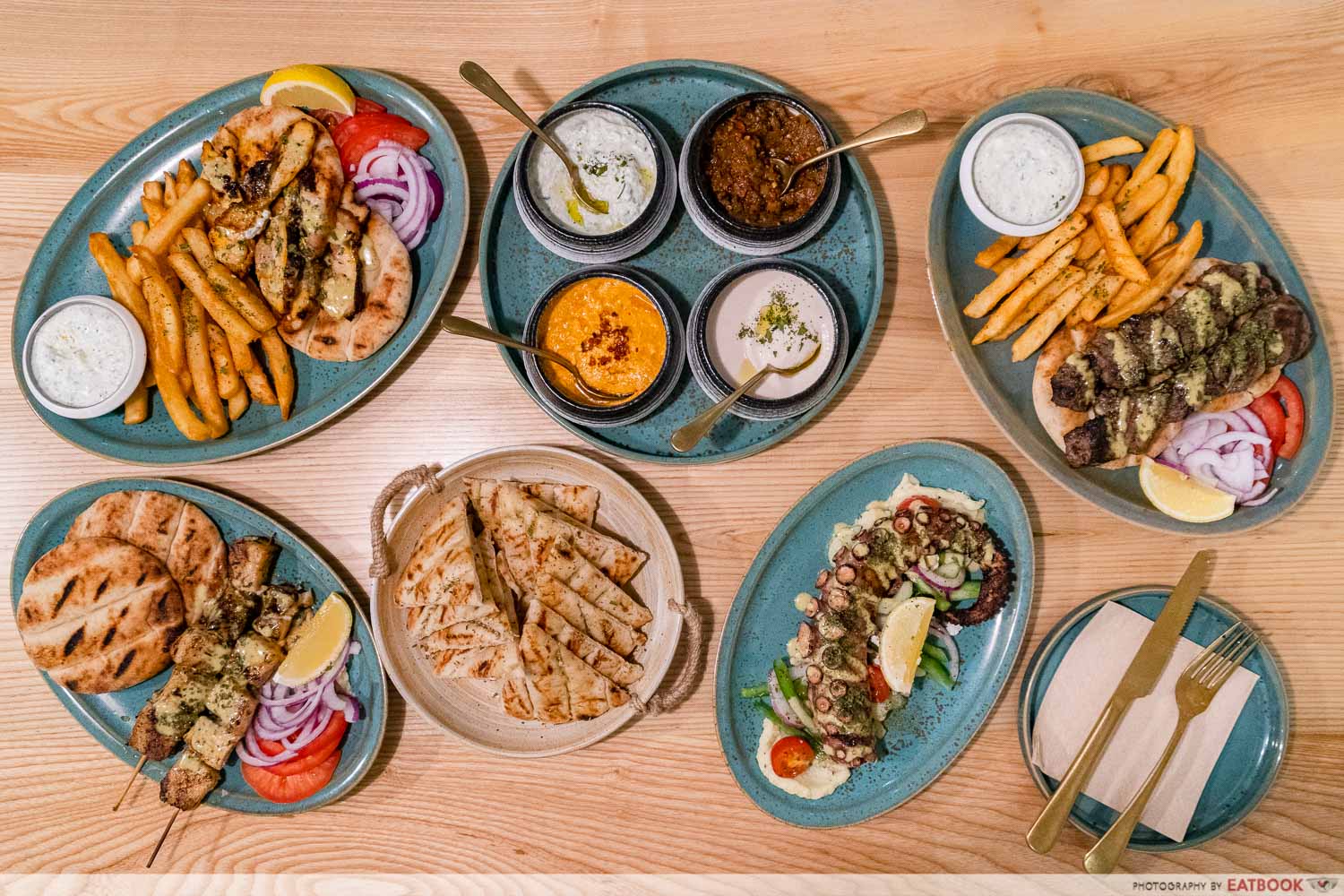 For legit Mediterranean food that's also halal-certified, head down to Ela. The restaurant, located at HomeTeam NS Bukit Batok, is great for special occasion meals, date nights, or fam dinners, thanks to its gorgeous, homely interiors that nod to Grecian eateries. The menu offers grilled meats, seafood dishes, wraps, and sharing platters, so it's great to dine in a group so everyone can have a piece of everything. We recommend their Octopus ($31.90++), char-grilled to tender ends and servd with a lemony sauce, and their Seabreeze Platter (from $69.90++), which comes with six different types of grilled seafood.
Read our Ela review.
Address: 2 Bukit Batok West Ave 7, #01-07A/B, Singapore 659003
Opening hours: Mon-Fri 12pm to 9:30pm, Sat-Sun 12pm to 10pm
Tel: 8816 9418
Website
Ela is a halal-certified eatery
Ela Review: Homely Greek Restaurant In Bukit Batok With Mains Under $20
---
10. Tai Wei Feng
---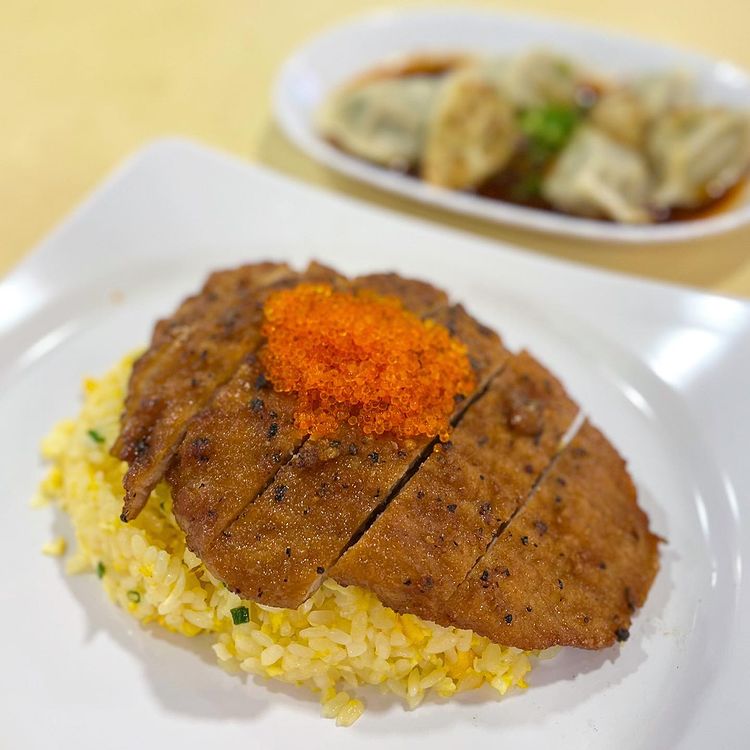 Image credit: @dtfoodaffair
Casual Taiwanese hawker stall Tai Wei Feng has an outlet in Bukit Batok that is quite popular among those living in the neighbourhood. Must-try dishes here include their Lu Rou Fan ($5.80), which comes with meltingly tender braised pork belly pieces, as well as their DIY Fried Rice, with prices starting at $4.80 for their regular Egg Fried Rice with Fish Roe. The stall also has a number of small bites and snacks on the menu, including their Chilli Oil Dumplings (from $5), starring a vinegary, numbing sauce.
Address: 233 Bukit Batok East Ave 5, #01-53, Singapore 650233
Opening hours: Daily 10am to 8pm
Tel: 8858 5022
Website
Tai Wei Feng is not a halal-certified eatery
---
11. The Neighbour Wok
---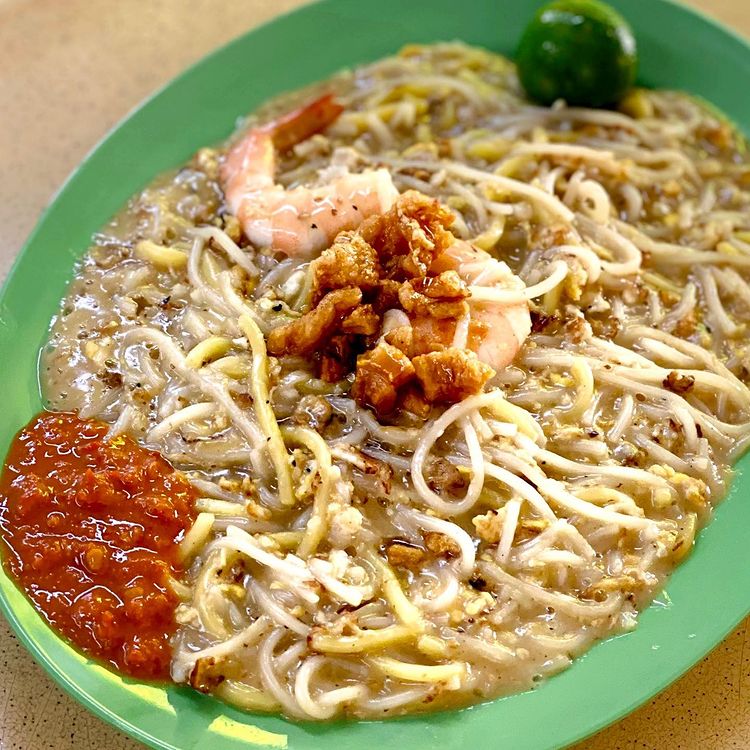 Image credit: @us.thefoodie
Nestled in this neighbourhood's heartlands is The Neighbour Wok, which serves up highly acclaimed Hokkien Mee that draws long queues. A plate starts at $4.50, and comes with wok hei-infused seafood, and a smoky, umami prawn head stock that coats every single strand of noodles. The only other dish the stall sells is Satay, priced from $0.70 for a stick of chicken, with a minimum order of 10 sticks. These satay pieces are handmade, and grilled on-site.
Address:  177 Bukit Batok West Ave 8, Get Together Coffeeshop, Singapore 650177
Opening hours: Tue-Sun 11am to 2:30pm, 4pm to 8:30pm
Website
The Neighbour Wok is not a halal-certified eatery
---
12. House For Fatty Bom Bom
---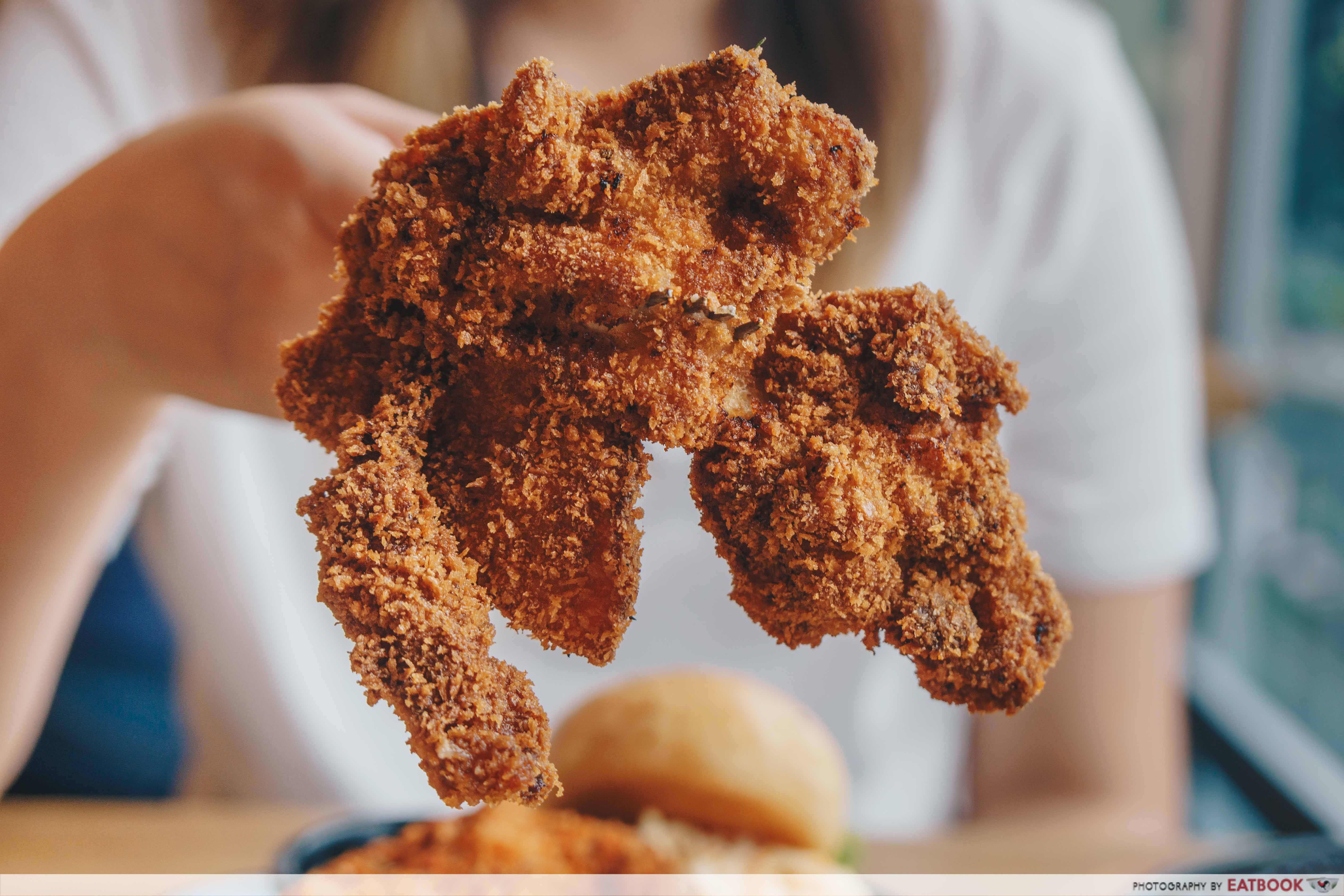 Fatty Bom Bom is a perennial fave for halal Western food that's inspired by American fare. They've got outlets across the country, including one in Bukit Batok, known as House For Fatty Bom Bom. Fried chicken and burgers are the focus of this outlet, so try out their crispy Fatty Bom 3 pc Chicken ($7.10) for starters, along with a side serving of their Fatty Bom Cajun Rings ($3.70), where onion rings are deep-fried till golden-brown, and dusted with a cajun-style rub. Most of their burgers and chicken dishes are priced under $10 too!
Address: 506 Bukit Batok Street 52, Singapore 650506
Opening hours: Daily 11am to 3:30pm, 5:30pm to 9:30pm
Website
House For Fatty Bom Bom is not a halal-certified eatery
---
13. Coexist Coffee Co.
---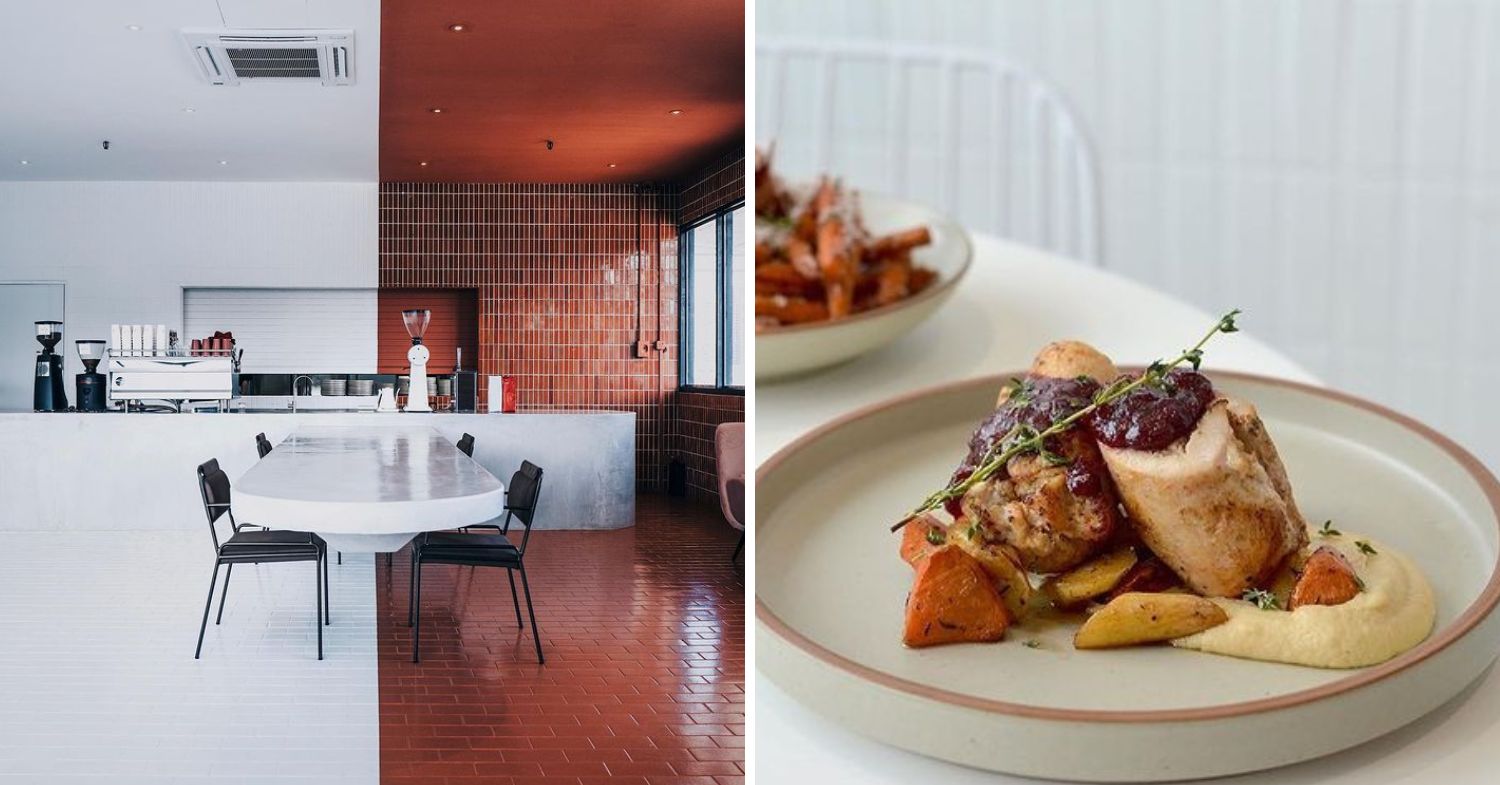 Image credit: @coexistcoffee.co
Bukit Batok isn't just centred around hawker food and mall restaurants. The 'hood has a selection of cafes too, including the popular Coexist Coffee Co., which made waves last year for its stunning interior design—one half of the cafe is coloured a dusky, brick red, while the other, a stark white. Located in the Hillview Building, the cafe offers a variety of brunch staples such as Avocado Toast ($14++) and fusion mains such as their Rendang Wagyu Burger ($22++) alongside a variety of coffee-based beverages.
Address: 48 Hillview Terrace, #08-00, Singapore 669269
Opening hours: Daily 9am to 6pm
Website
Coexist Coffee Co. is not a halal-certified eatery
---
What to eat in Bukit Batok
---
If you find yourself on the left end of the North-South Line, remember to mark Bukit Batok as one of your pit stops! 
For more affordable eats in the North, check out our Northpoint food guide.
Northpoint City Food Guide: 15 Places For Ayam Penyet, Mala Grilled Fish And More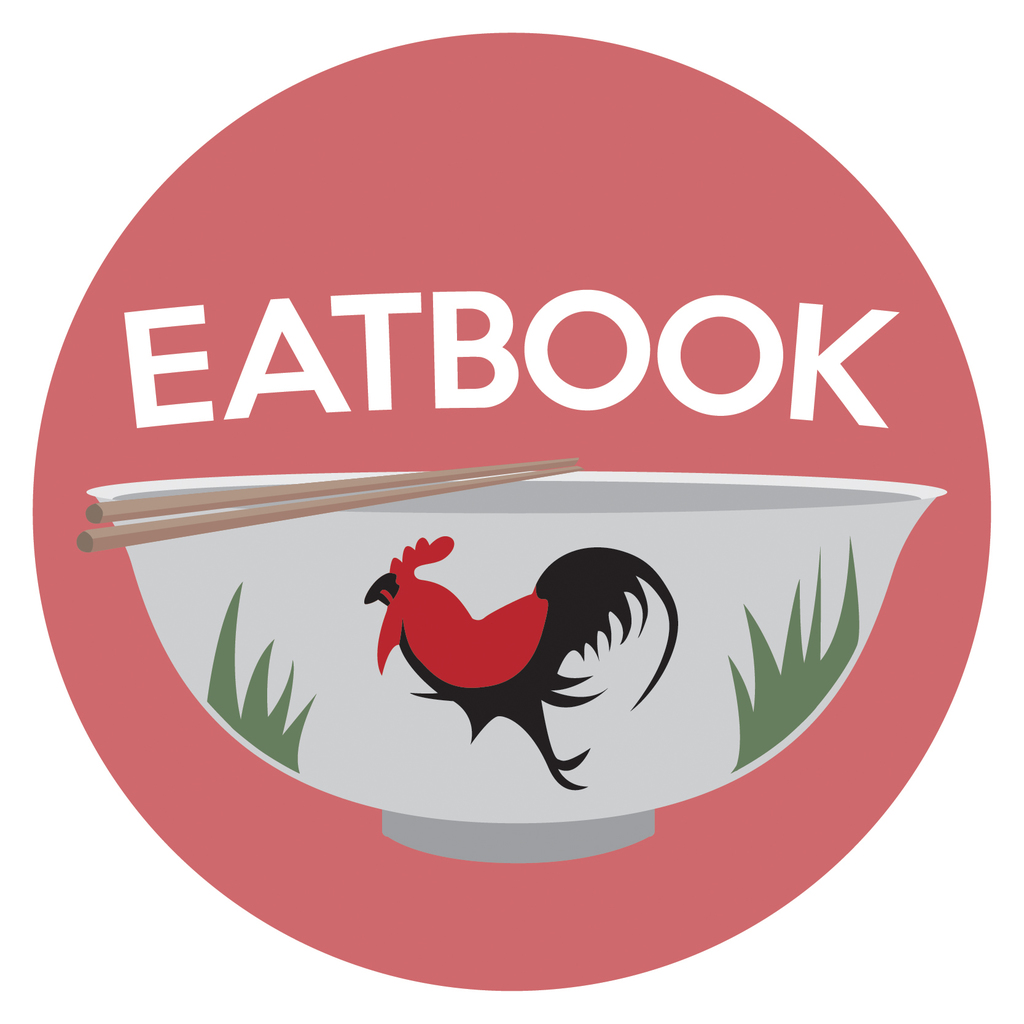 Drop us your email so you won't miss the latest news.