Cafe Margaret opens first overseas outlet in Bugis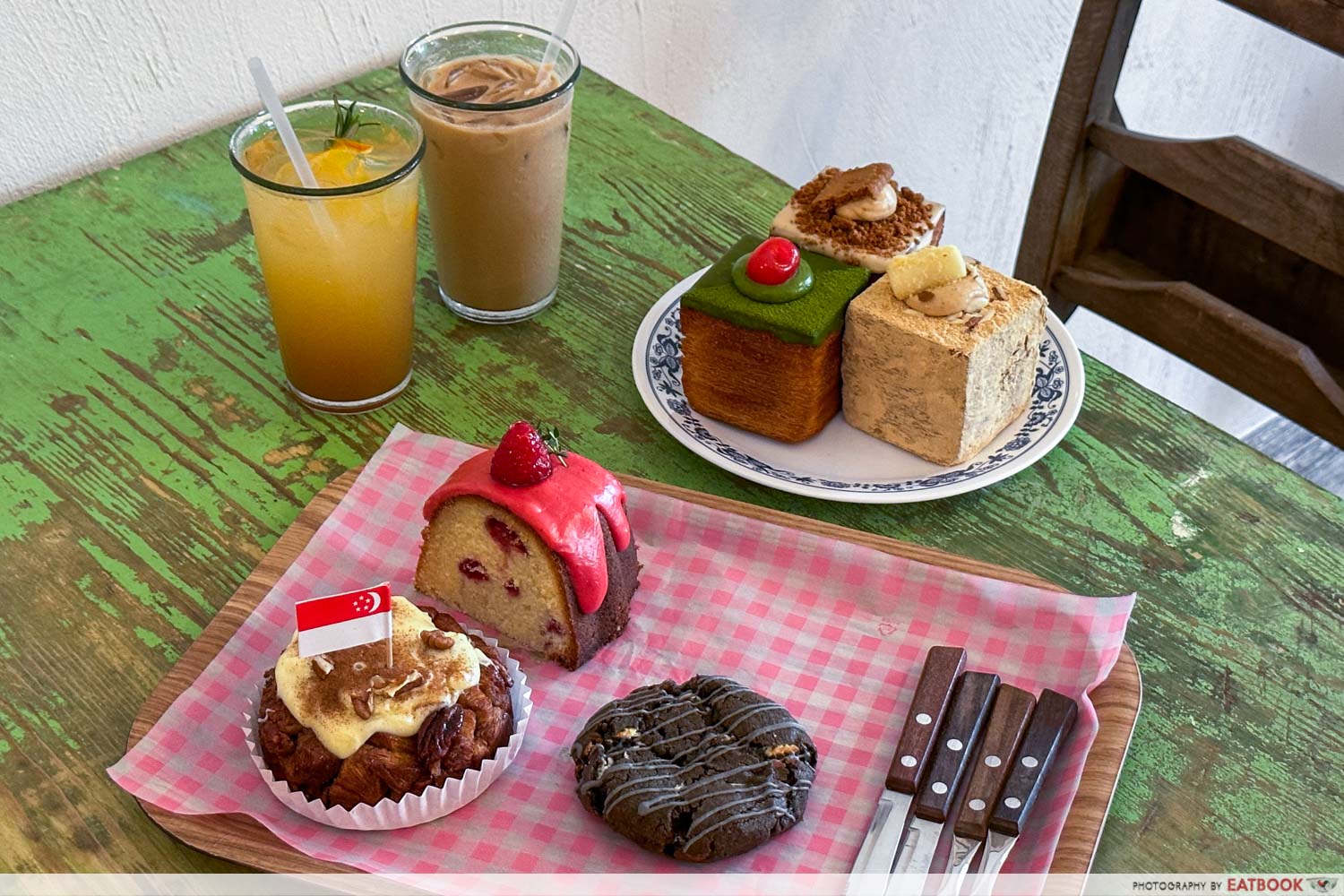 Here's some exciting news for those of us whose Korean holiday never made it out of the group chat: the famous Cafe Margaret has opened its first international outlet here in Singapore! With impeccable vibes, homely decor, and food that looks almost too good to eat, this beautiful Korean cafe looks like the perfect setup for a K-drama-esque meetcute that's waiting to happen.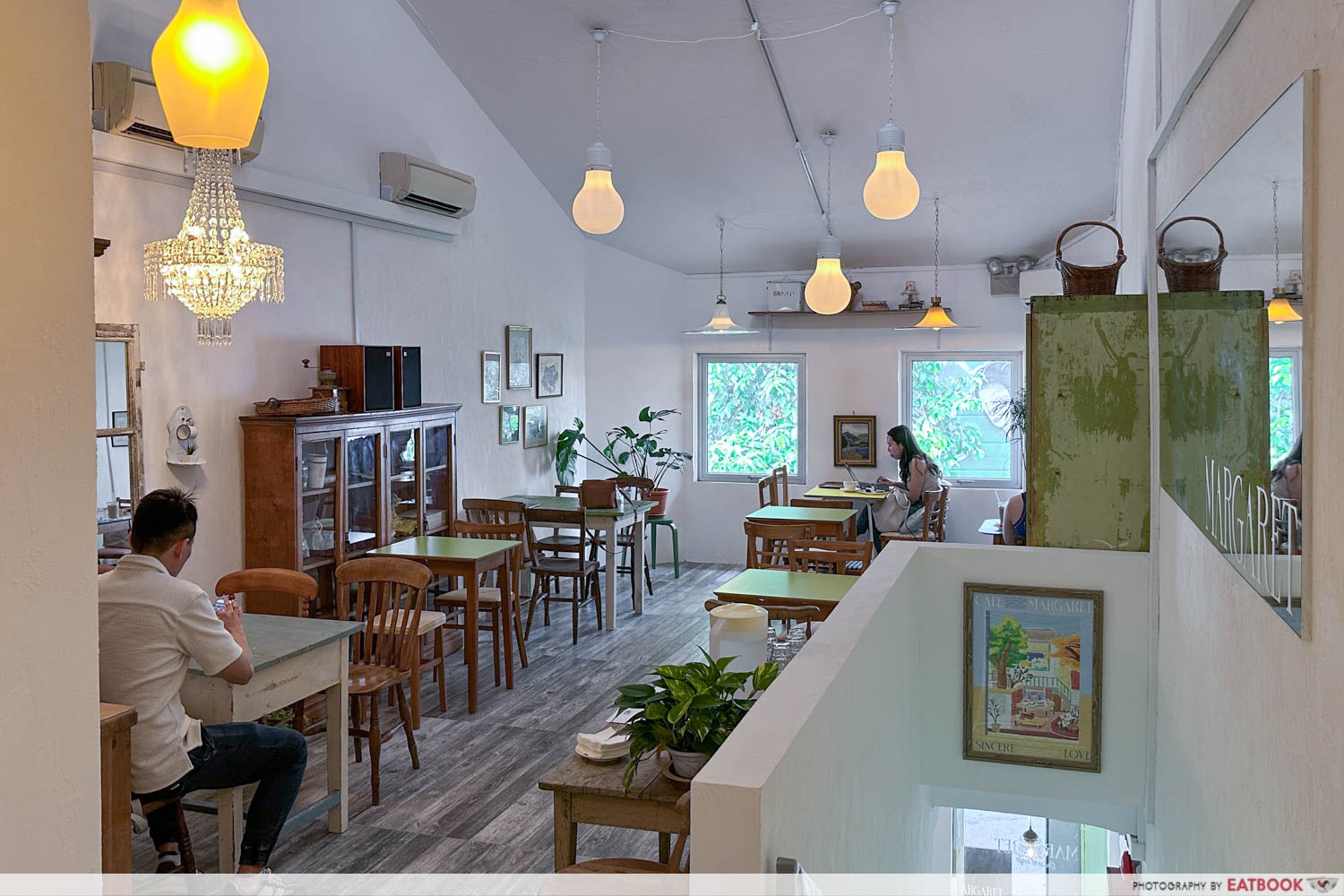 For those of us who aren't familiar with Cafe Margaret, its original cafe in Hongdae, Seoul is well-known for its cottagecore aesthetic, and the Singapore cafe matches its vibe perfectly. Go up the stairs to the seating area on the second floor, and you'll find it decked out in vintage furniture, warm lighting, and plenty of mirrors all around, making the place bright and spacious while also chill and cosy.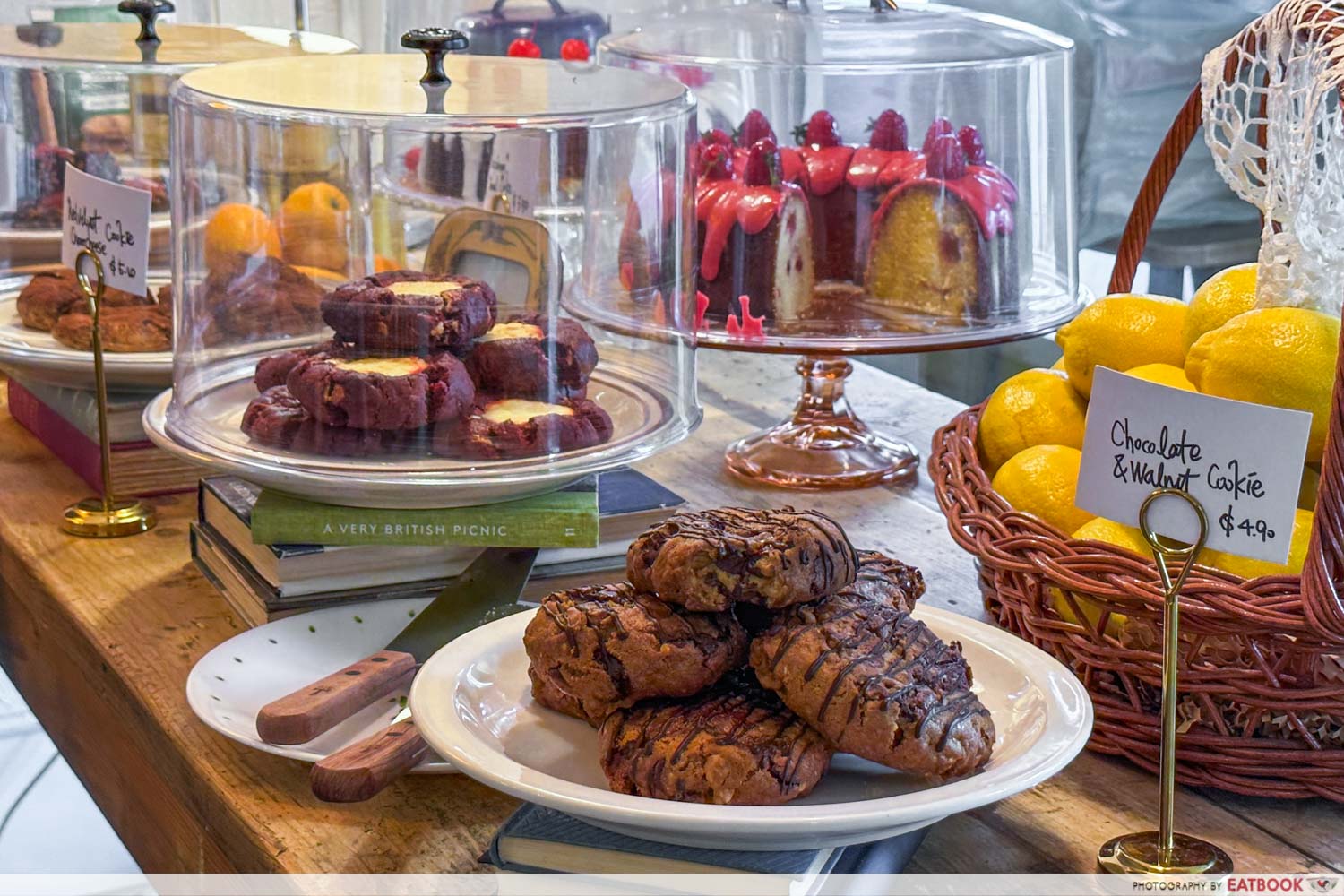 Similar to cafes in Korea, Cafe Margaret has an array of bakes laid out for customers to choose for themselves and bring to the counter for payment. At the Bugis outlet, you'll find both fan-favourites straight from Seoul and Singapore-exclusive items. 
Nesuto Opens Chio Cafe With New Matcha Chestnut Cake, Goma Bonbon And More At Jewel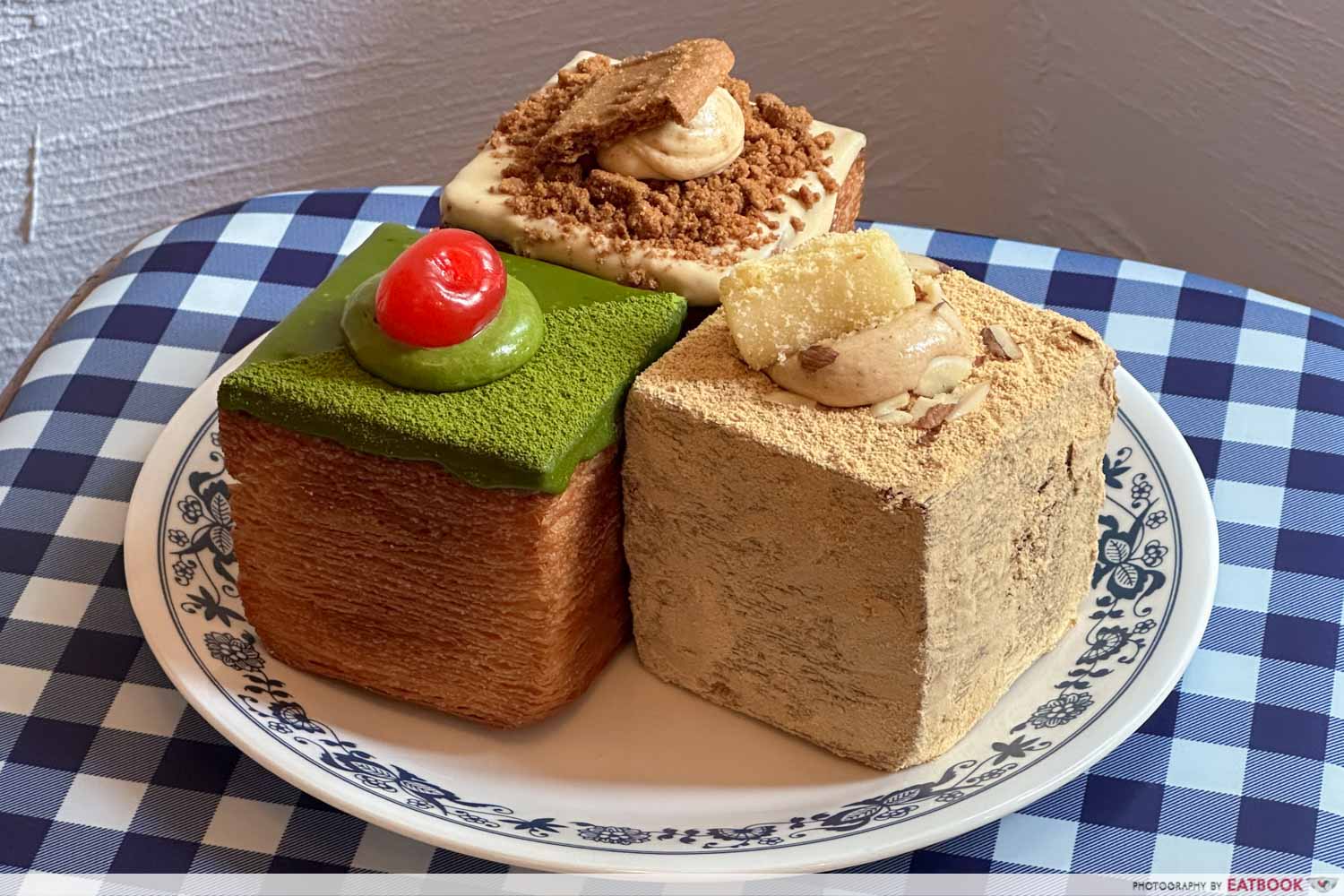 What you don't want to miss out at Cafe Margaret is their signature CubePie, aka cubed croissant, which is available in five different flavours: Lotus Cream ($8.30), Nutella ($7.80), Real Vanilla ($7.80), Matcha Cream ($8.30), and Injeolmi ($8.30). One thing to note is that the CubePies are only available from 11am. 
If you're wondering what makes the CubePie so special, it is that each croissant has exactly 72 layers of laminated pastry, stuffed with sweet cream filling that spills out as you cut into it! We tried Matcha, Biscoff, and Injeolmi, and found the latter to be our favourite. 
Expect a delicate nuttiness from the roasted soybean powder and thick, decadent cream, mixed with the buttery pastry and chewy tteok for a unique flavour that has made it the Cafe Margaret's bestseller in Korea.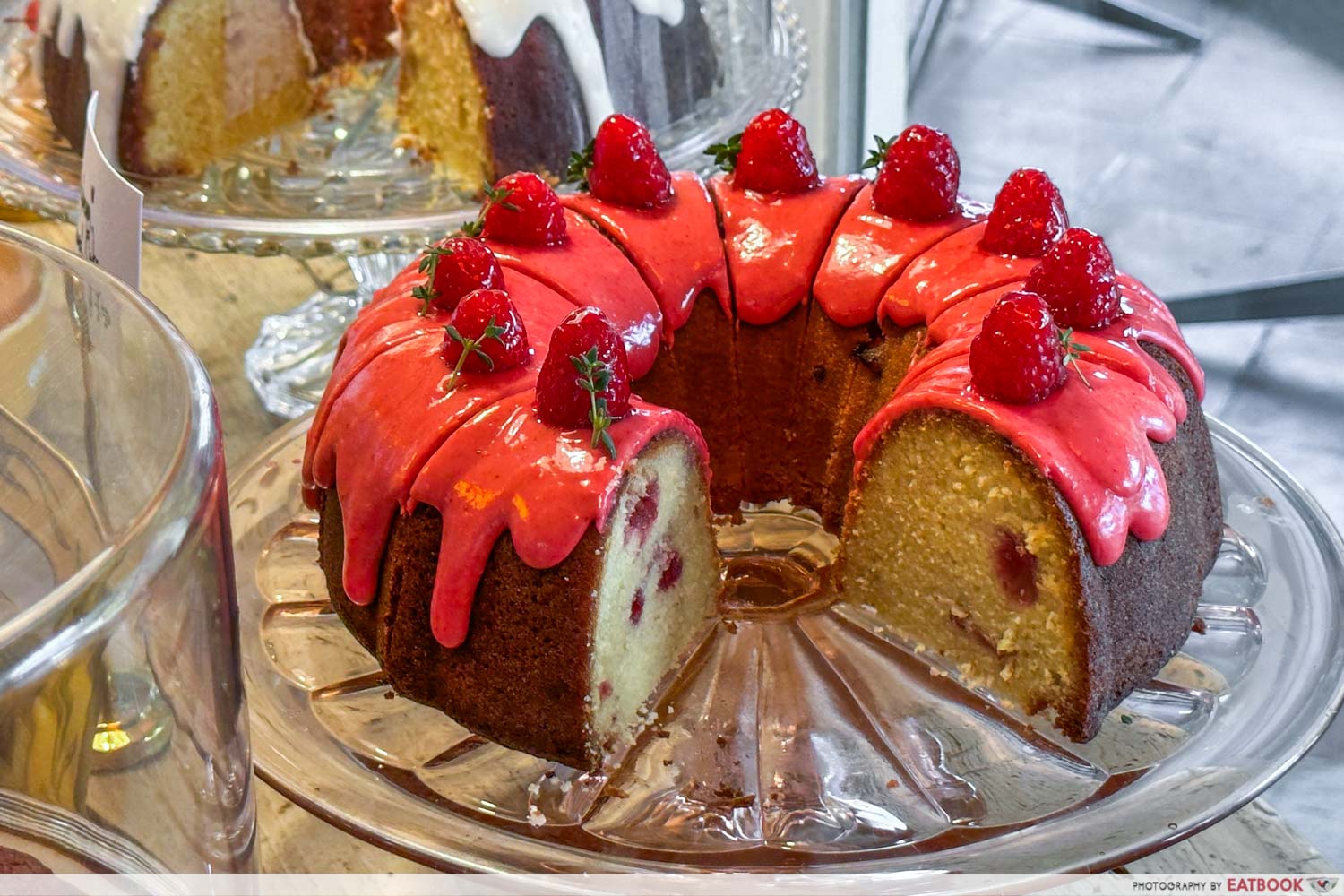 Unique to Singapore are the pound cakes, in Lemon and Raspberry, both costing $7.50 a slice. Get these if you would like a tea-time snack that's not too sweet, with a slight tanginess from the glossy icing on top and bits of fruit within the cake itself.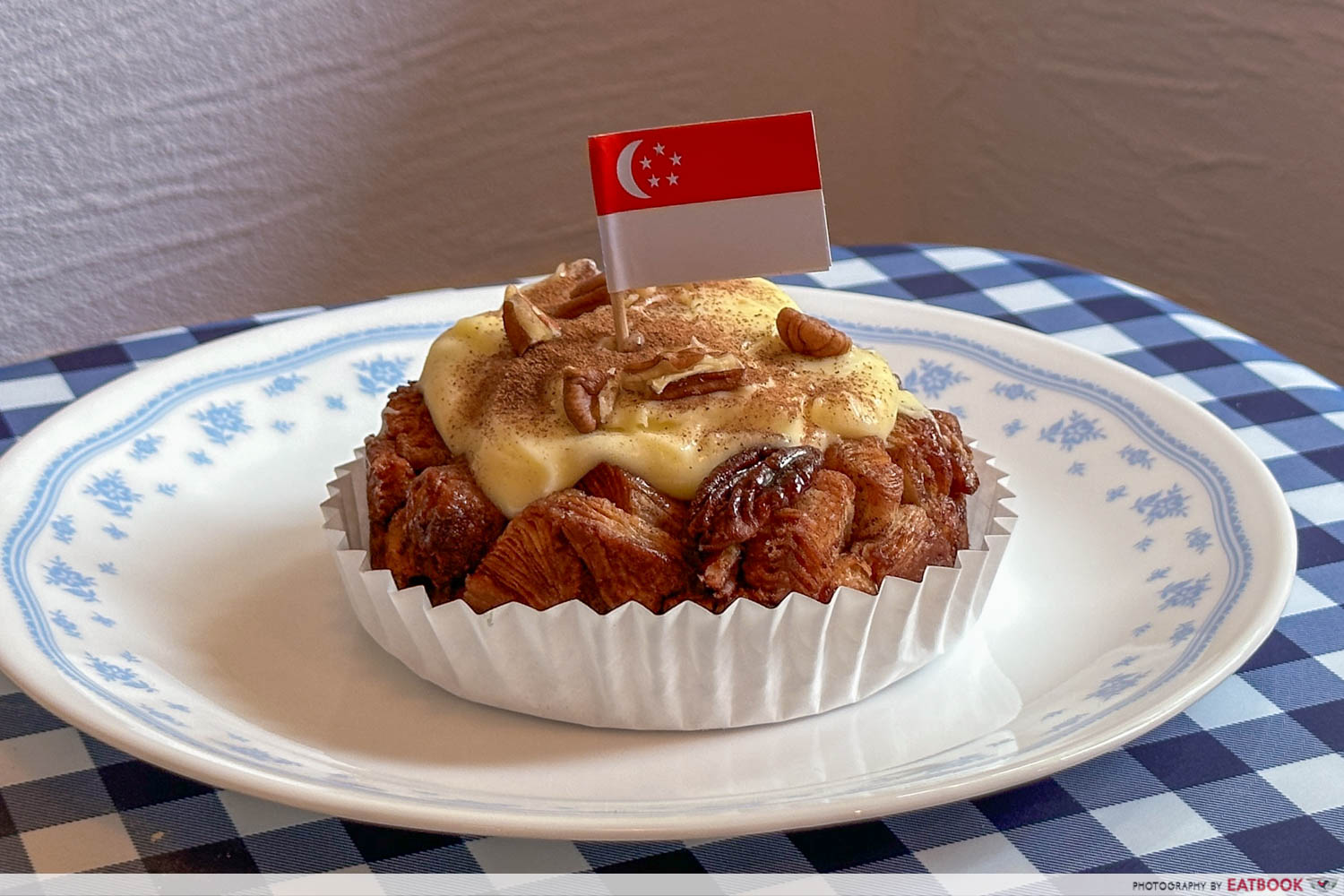 Another interesting item is their Cinnamon Roll ($6.70), which features a sweet pastry base similar to the CubePie, candied nuts, and a cream cheese icing topped with a Singaporean flag. Pair this with the specialty coffee offered by the cafe—we particularly like the Cafe Latte Dolce ($7.50), a smooth drink that uses their 100% Arabica Dolce blend and carries slight chocolatey notes.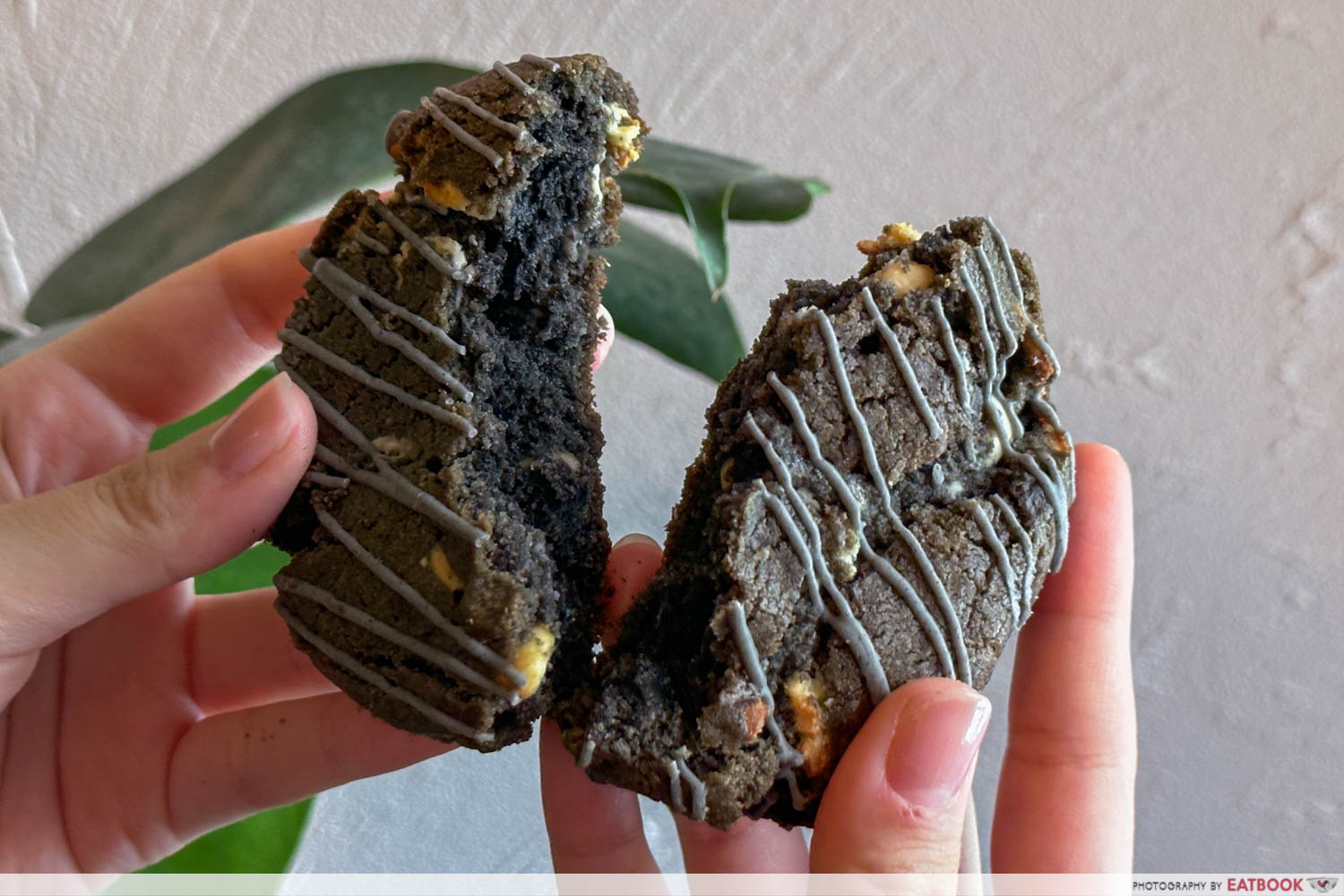 Cafe Margaret also has a small spread of large cookies with fun flavours, such as Real Tiramisu ($5.10) and Black Choco Strawberry ($4.90). Try the Black Sesame Cookie ($4.90), which has a soft, chewy texture and a mildly earthy taste that made it an unexpected favourite of ours.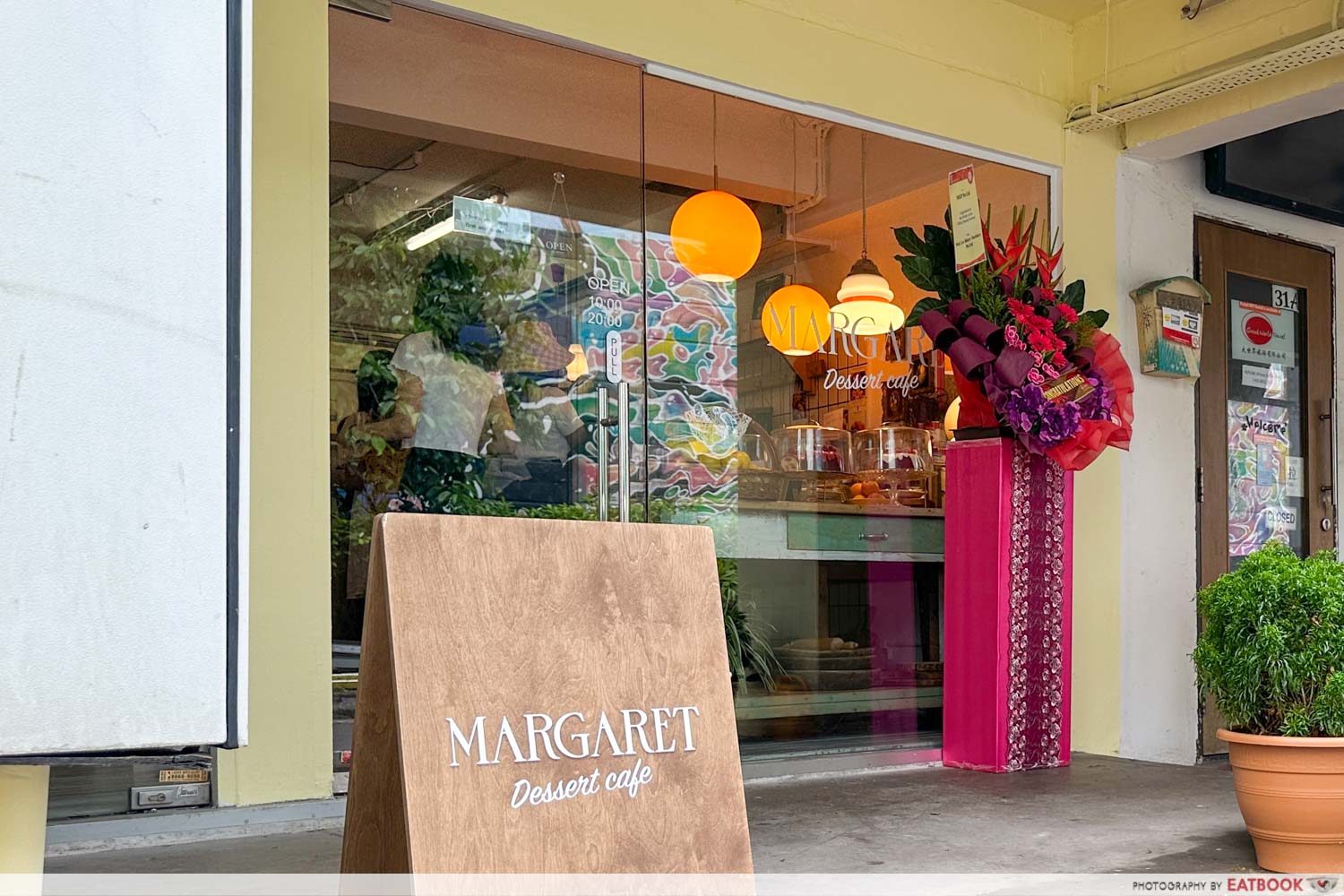 With how new Cafe Margaret is, the place can get a little crowded even around opening time due to all the hype around it, but with its chill atmosphere and tasty bakes, it's definitely worth stopping by if you're ever in the area! 
In other news, Nesuto has opened a new cafe in Jewel with classy vibes and new chocolate bon bons. And if you're looking for more aesthetic cafes with good food to match, check out our guide to the best cafes in Singapore. 
Address: 32 Bali Lane, Singapore 189868
Opening hours: Daily 10am to 8pm
Website
Cafe Margaret is not a halal-certified eatery.
Pictures taken by Chiara Ang and edited by Melvin Mak
This was an independent visit by Eatbook.sg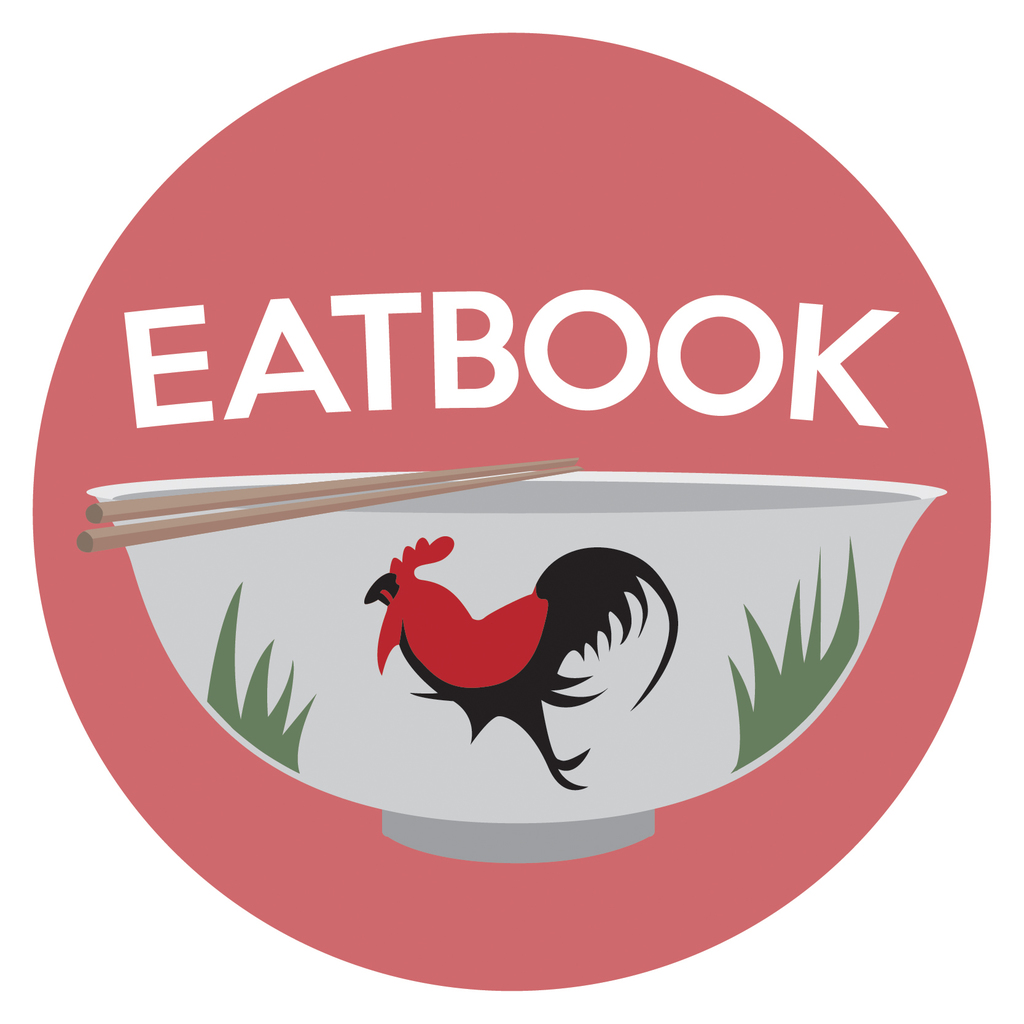 Drop us your email so you won't miss the latest news.