---
Cafes that are easy to park at
---
The thing I most look forward to on weekends has got to be brunch. Finding a cafe with good food and a comfortable ambience to lounge at for a couple of hours is always fun – after I manage to get there. Many popular cafes are rather ulu and not easily accessible by public transport, and even more of them are a pain to drive to for lack of parking spaces. For drivers who feel the same, here are 10 cafes with delicious food and are easy to park at – most of them have free parking too!
---
1. Boufe Boutique Cafe
---
Boufe Boutique Cafe is known for their adorable cakes, such as Mini Unicorn Cake ($9+) and Milky Way ($8.50+). Their brunch menu is worth checking out as well. Offering mains such as Pulled Pork Eggs Benedict ($19+), Boufe is the place you wanna visit for both the food and the 'gram. The best part is, there are plenty of free parking spots around Block 308 itself.
Address: 308 Tanglin Road, #01-01, Phoenix Park, Singapore 247974
Opening hours: Mon-Fri 8am to 7pm, Sat-Sun 9am to 7pm
Tel: 6734 7656
Website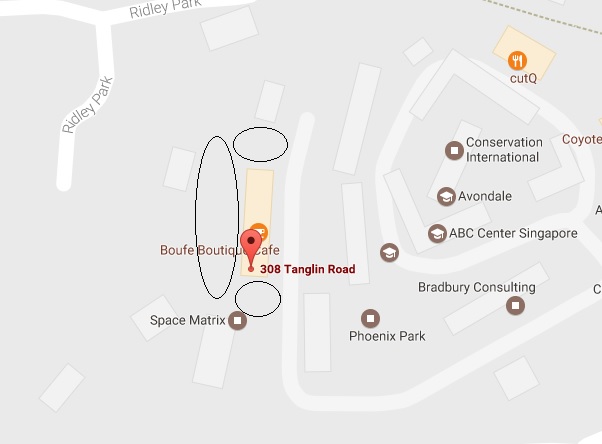 ---
2. Jones the Grocer at Dempsey Hill
---
Dempsey Hill is spattered with cafes and restaurants, and one of my favourite brunch spots there is Jones the Grocer. They have a range of baked goods, eggs, salads, and wraps to choose from, but go straight for their Big Breakfast ($28) for a hearty meal. Getting here by car is easy, and parking is equally so, with plenty of lots scattered around the hill.
Address: 9 Dempsey Road, Singapore 247697
Opening hours: Daily 8am to 11pm
Tel: 6476 1518
Website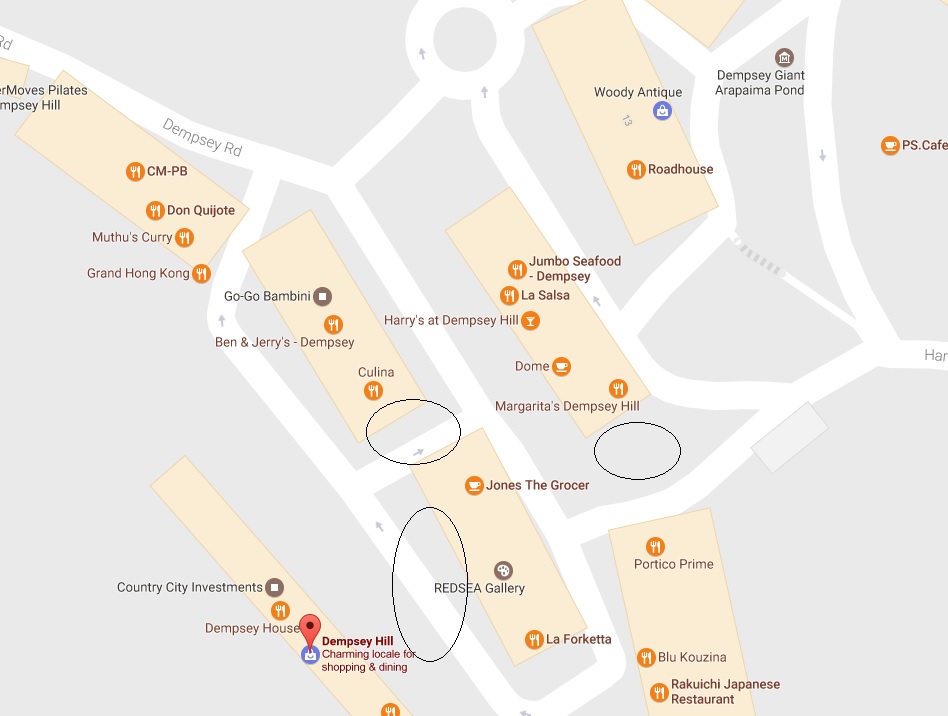 ---
3. Rider's cafe
---
Rider's Cafe is one of those places that 90 percent of customers drive or cab to. That's largely because the only other way in involves a long trek through the wilderness, and that's not a particularly good activity pre-brunch. There are plenty of parking spots available around the area, so you won't need to drive in circles with a rumbling belly just waiting to get in. Their menu offers an assortment of mains and desserts, including Breakfast Beef Tacos ($15++).
Address: 51 Fairways Drive, Singapore 286965
Opening hours: Sun, Tue-Thur 8am to 9pm, Fri-Sat 8 am to 10pm
Tel: 6466 9819
Website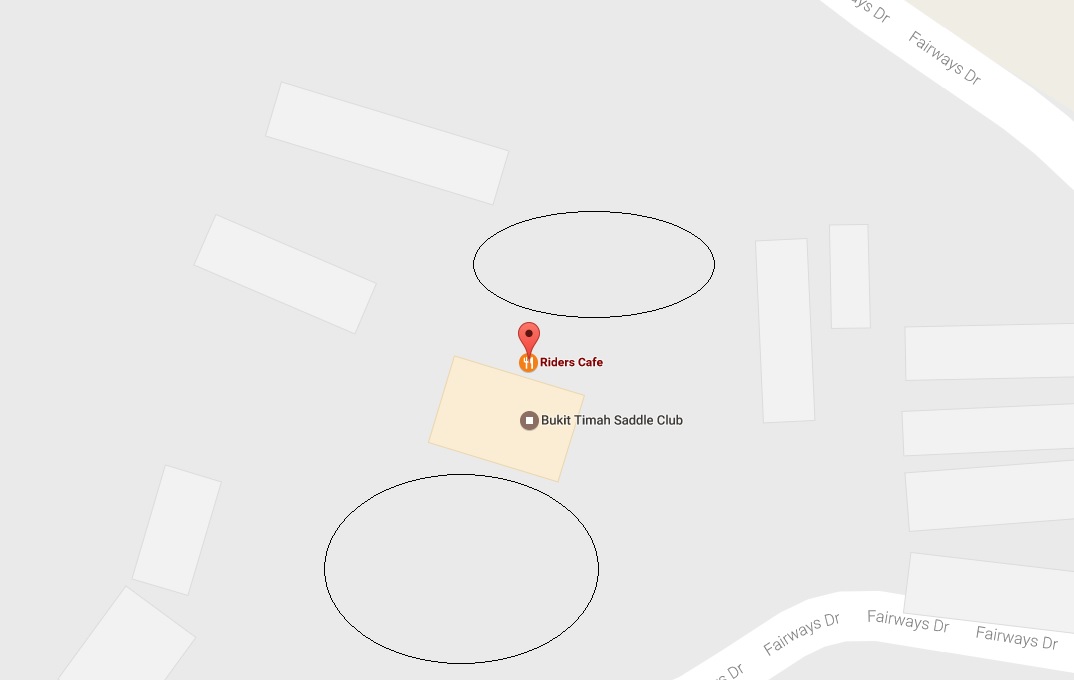 ---
4. Whisk & Paddle
---
For those of you who live around the North-East region, Whisk & Paddle is a great option. Serving brunch all day, this cafe lets you enjoy classic brunch dishes such as Eggs Benedict ($13++) and French Toast ($10.80++) while overlooking the Punggol Waterway. With both indoor and outdoor seatings, you can even bring your pets along. There are plenty of parking lots at the carpark that's just a five-minute walk down, so bringing your pup along is that much easier!
Check out other pet-friendly cafes in Singapore.
Address: 10 Tebing Lane, Singapore 828836
Opening hours: Tue-Fri 3:30pm to 10:30pm, Sat-Sun 9:30am to 10:30pm
Tel: 6242 4617
Website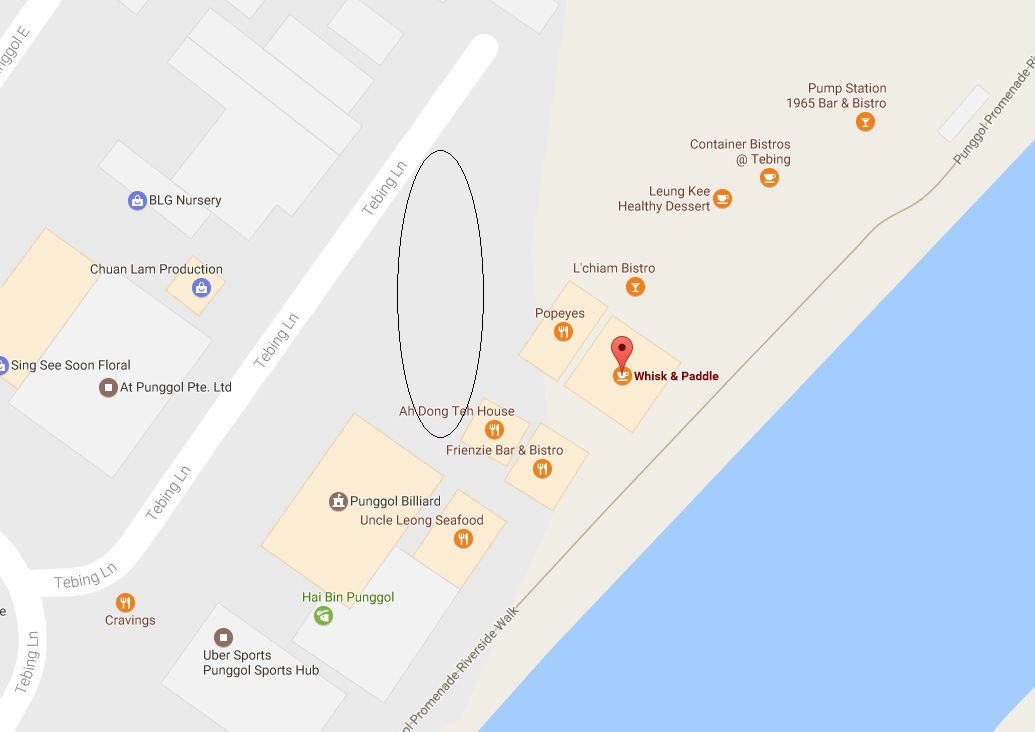 ---
5. Sandbank

---
East Coast Park is one of my favourite places to chill at after a long week, thanks to the sights and sounds of the sea, cool breezes, and plenty of restaurants. Sandbank is but one of the many options at the Parkland Green area, and offers a Breakfast Buffet ($19.90++ for adults, $9.50++ for children) on weekends and public holidays from 8:30am to 12pm. Parking is available at the large East Coast Park Carpark C1 that's right behind it.
Check out other cafes in Katong that are lesser known.
Address: 920 East Coast Parkway, #01-28/32, Parkland Green, Singapore 449875
Opening hours: Tue-Thur 12pm to 11pm, Fri & eve of PH 12pm to 12am, Sat & PH 8:30am to 12am, Sun 8:30am to 11pm
Tel: 6247 7988
Website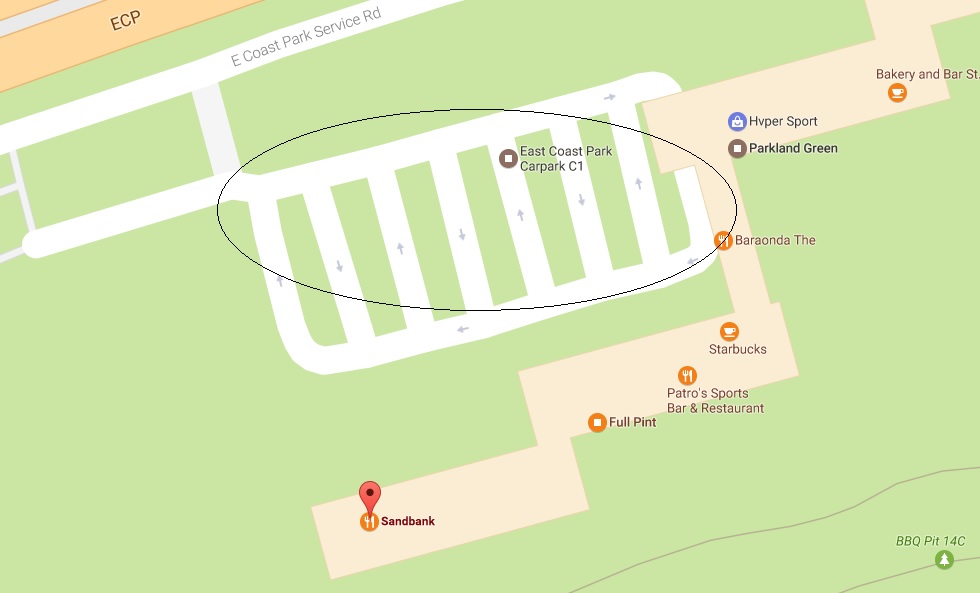 ---
6. Nassim Hill
---
Nassim Hill is known among brunch fanatics for a good reason. They serve delicious all-day breakfast dishes including Steak and Eggs ($21++) and Blueberry Buttermilk Pancakes ($17++). For those of you driving, come early to catch the handful of parking spots right outside the cafe. If waking up early is not your thing, don't fret, because there are underground parking lots as well.
Address: 56 Tanglin Road, #01-03, Tanglin Post Office, Singapore 247964
Opening hours: Tue-Sat 8am to 11pm, Sun 8am to 10pm
Tel: 6835 1128
Website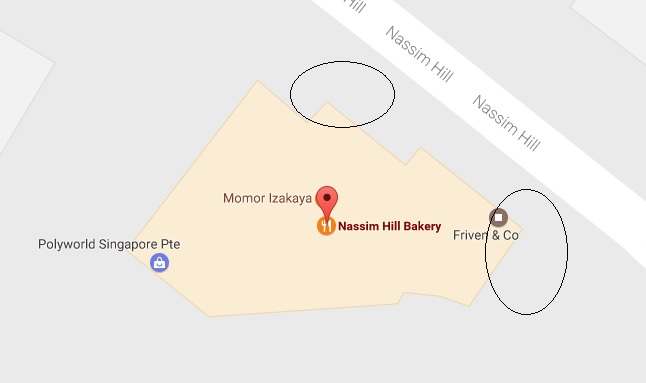 ---
7. Flavour Flings

---
Located at a HDB block between Kovan and Serangoon MRT Stations, Flavour Flings is easy to get to both by public transport and by car. Flavour Flings rose to popularity for being one of the first cafes to bring the raclette craze to Singapore with their Beef Steak & Raclette ($24). There are plenty of parking lots around the block, so no worries about getting hangry in the car.
Address: Blk 121 Hougang Avenue 1, #01-1348, Singapore 530121
Opening hours: Mon, Wed-Thur 11am to 4pm, 5:30pm to 9pm, Fri 9am to 6pm, Sat-Sun 9am to 4pm, 5:30pm to 9pm
Tel: 6286 0051
Website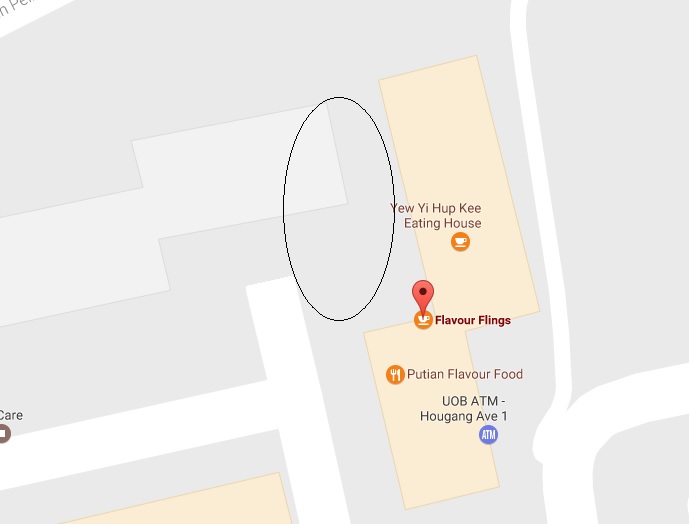 ---
8. Spruce

---
Spruce offers loads of classic brunch fare at Old Bukit Timah Fire Station. Fill up on carbs with Banana Hotcakes ($14++) and Nutella French Toast ($14++), or dig into a variety of eggs Benedict dishes including Beef Up Benny ($22++). While the carpark in front of the restaurant isn't much, there are plenty of parking spots available at the back. What's more, parking here is free!
Address: 260 Upper Bukit Timah Road, #01-01, Old Bukit Timah Fire Station, Singapore 588190
Opening hours: Mon 6pm to 12:30am, Tue-Fri 11:30am to 12:30am, Sat-Sun 9am to 12:30am
Tel: 6466 5582
Website
---
9. Coastal Settlement
---
Found in the far, far, East, The Coastal Settlement is an unassuming restaurant well hidden in Changi. Boasting old-school vibes, with music of the '70s and rustic decor, you wouldn't expect the restaurant to be as large as it is. It easily accommodates 300 people and they have plenty of parking spaces available as well. They serve both Western and Singaporean dishes, including Eggs Benedict ($17) and Nasi Lemak ($16).
Address: 200 Netheravon Road, Singapore 508529
Opening hours: Tue-Fri 10:30am to 11pm, Sat-Sun 10:30am to 12am
Tel: 6475 0200
Website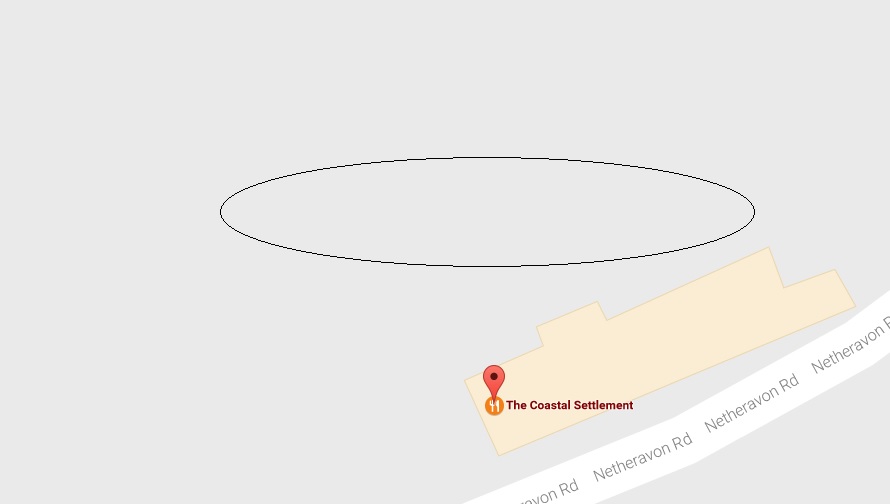 ---
10. Pies & Coffee
---
The Grandstand is home to many restaurants and cafes, with one of them being Pies & Coffee. While they unsurprisingly serve pies and coffee, there's also a sizable brunch menu with lunch options and lots of sweet treats. Their All-day Brekkie ($17.80) includes ciabatta toasts, scrambled eggs, chicken sausage, turkey bacon, baked beans, sautéed mushrooms and vegetables – talk about starting the day right.
Address: 200 Turf Club Road, #01-10, The Grandstand, Singapore 287994
Opening hours: Daily 9am to 11pm
Tel: 6463 4610
Website
---
Weekend brunching just got that much easier
---
With good food and abundant parking spaces, these cafes can make your weekend brunch situation a little bit easier. Let us know down below if you know of any other similar gems!
---
All carpark images were taken from Google Maps. Featured image adapted from Instagram.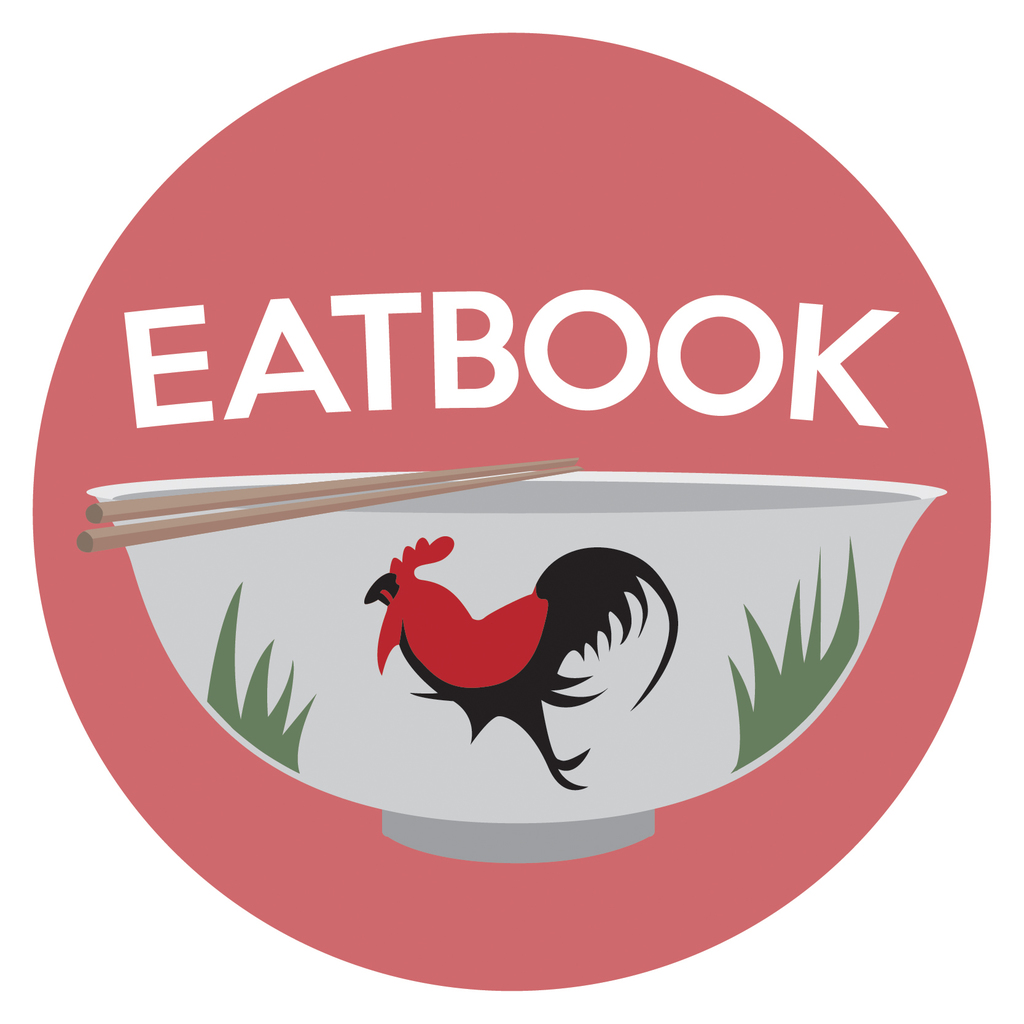 Drop us your email so you won't miss the latest news.