Captain Khookz sells kaya and kueh
The aviation industry remains one of the hardest-hit under COVID-19, forcing many pilots and cabin crew to seek alternative means of income, including home-based businesses. One such venture is Captain Khookz, run by a grounded A380 pilot.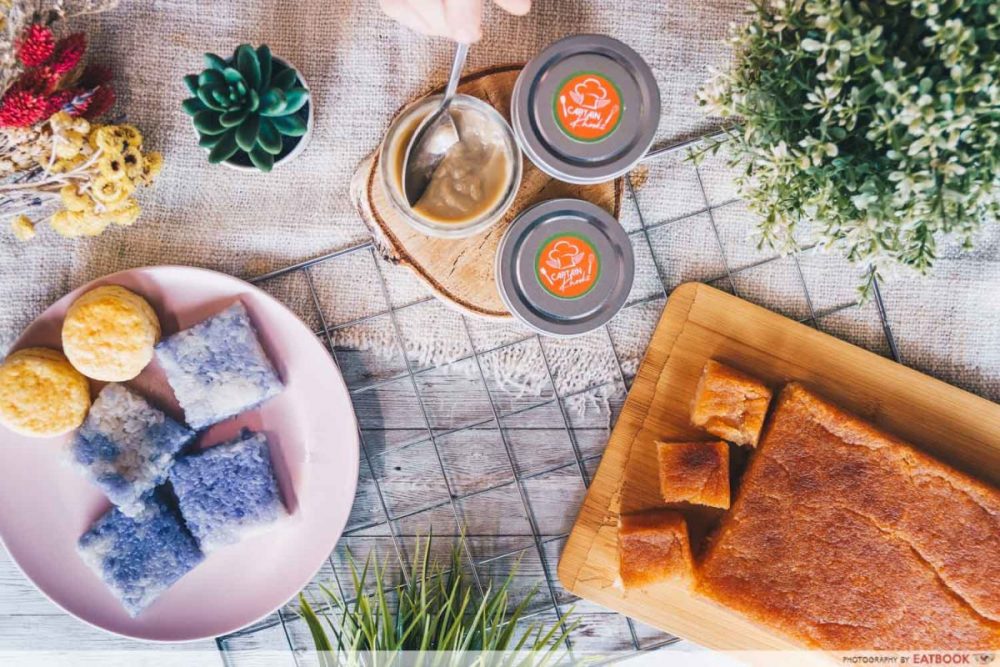 Because flights were grounded, the captain, who prefers to remain anonymous, began cooking to pass the time. He found a market for his family's generational Peranakan sweets, including homemade kaya and kueh.
From there, he started an Instagram-based baking business, selling a simple line-up of homemade kaya, scones and pulut tai tai (butterfly pea and glutinous rice cakes) sets, as well as kueh bingka.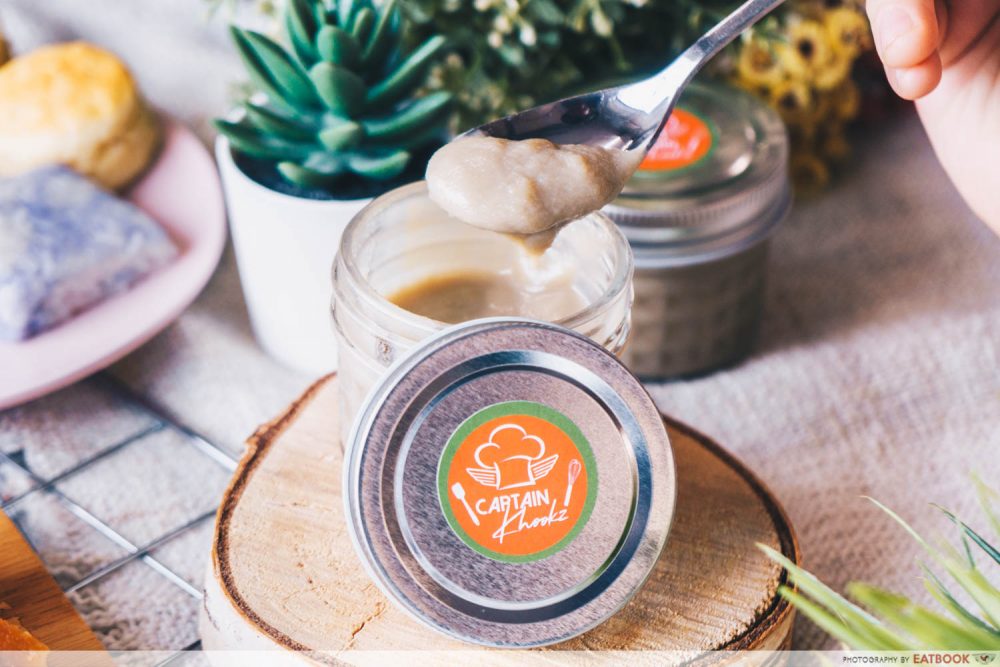 The former three are sold in a bundle known as the Captain Khookz Set ($12). This comes with two jars of Kaya at 100g, two scones aka Khookz Biscuits, and four slices of Pulut Tai Tai, great for gifting or teatime.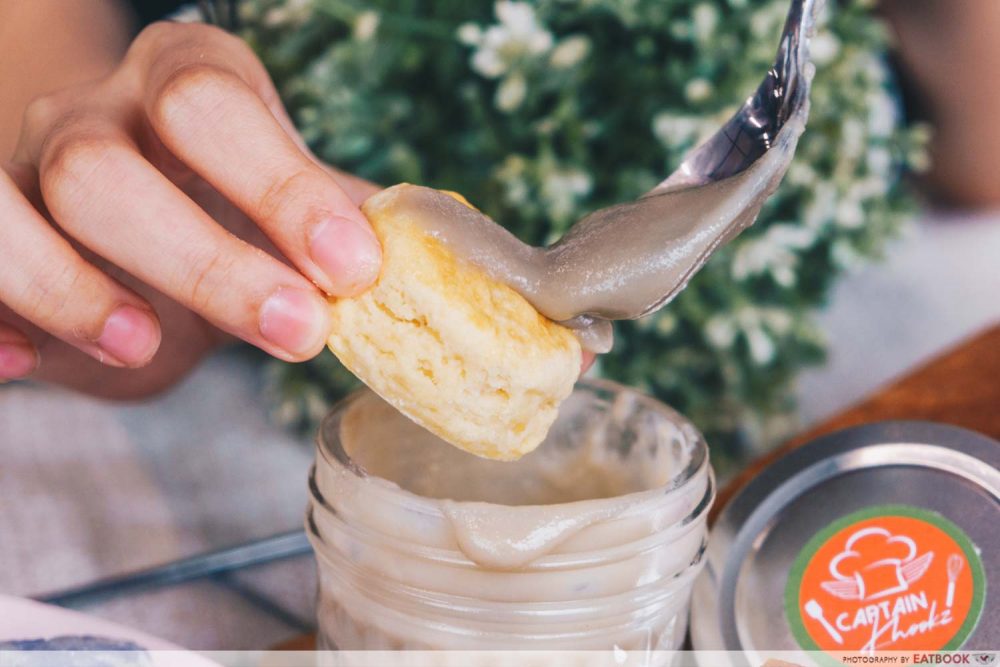 The kaya came in a curious shade of grey, but taste-wise, it was pleasantly coconutty, with touches of pandan. I tried it on both the scone and the pulut tai tai, and much preferred the latter. Where the scones were dry, the pulut tai tai was chewy, moist, and sticky. The nutty glutinous rice also brought some depth to the sweet kaya.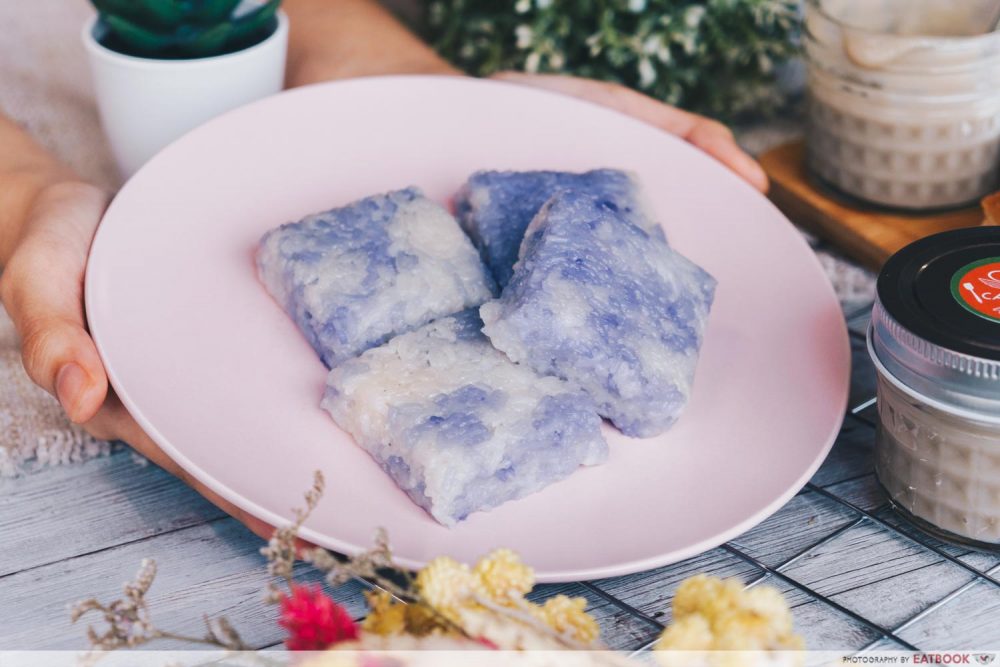 The kaya, scones, and pulut tai tai are also sold separately, at $3.50 for a 100g jar of Kaya, $3 for two Khookz Biscuits, and $3 for three pieces of Pulut Tai Tai.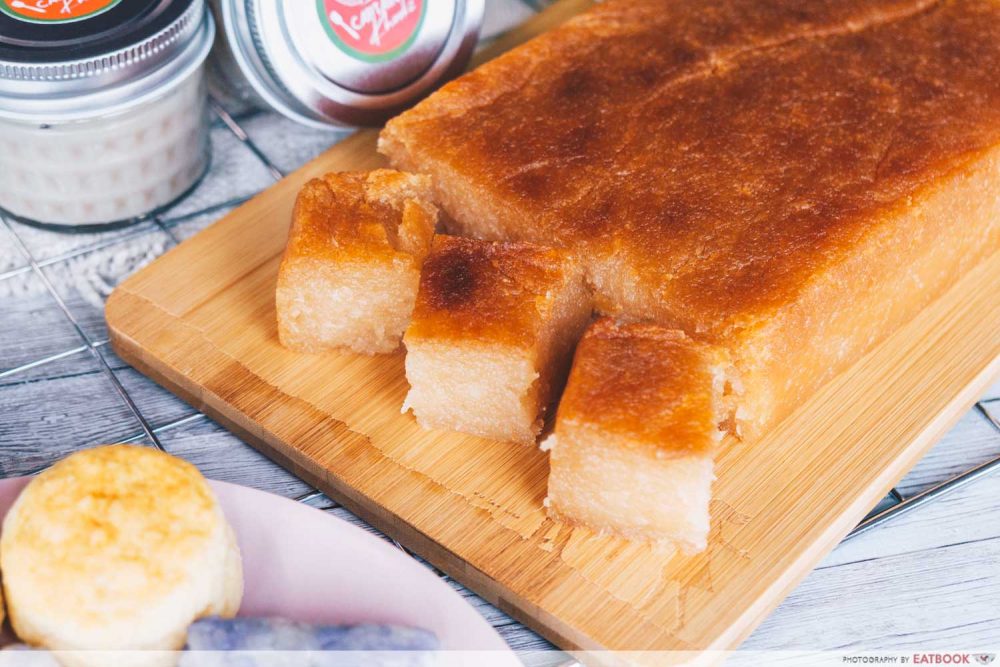 The Kueh Bingka comes in three sizes: small ($15), medium ($25), and large ($45). I personally love this dense tapioca kueh, so my expectations were high. 
Captain Khookz version is definitely what I'd go back to the brand for. Not overly sweet, but still sticky, the kueh had pronounced pandan, tapioca and coconut notes. The sizes, even small, are good to feed a family too.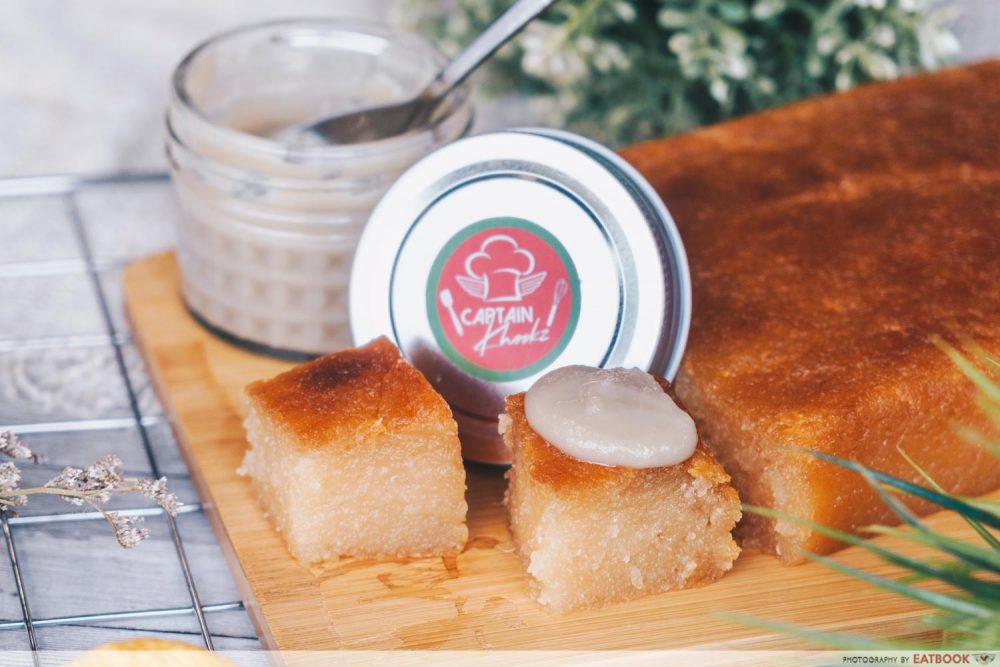 Should you be looking to support new business owners trying to tide over the pandemic, Captain Khookz makes for a good one if you enjoy kueh bingka. You can order off his Instagram here, or via WhatsApp at 9177 7770.
10 Nonya Kueh Stores Serving Traditional Handmade Treats Your Grandmother Will Love
For more nyonya fare, check out these nyonya kueh stores in Singapore, as well as kueh delivery services.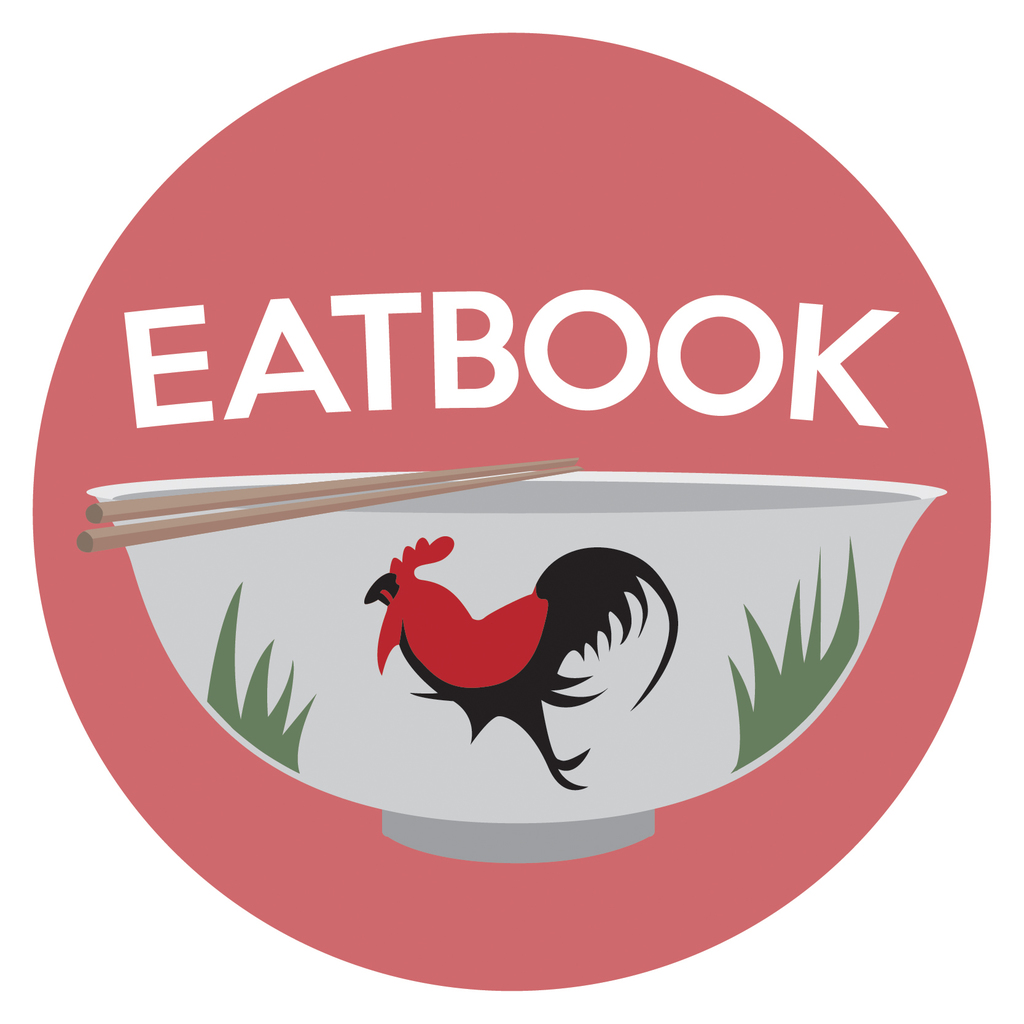 Drop us your email so you won't miss the latest news.