---
Best catering companies in Singapore
---
Every year, my family and relatives come together for a gathering. It became a tradition that we started many years ago. As all of us are such foodies, we usually hire different catering companies every year for a change. Soon enough, we managed to compile a list of catering companies that met our expectations. Together with recommendations from some of my peers, here are 13 catering companies that can help ease the burden of your party-hosting journey.
---
1. Royal Cuisine
---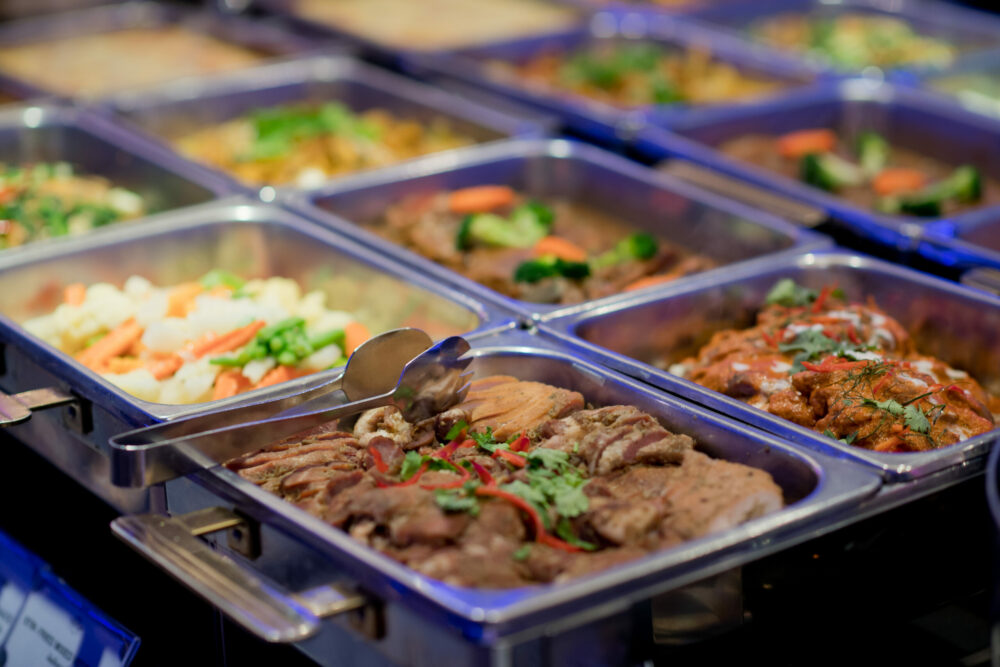 Image credit: Royal Cuisine Group
Royal Cuisine Group is your one-stop option for catering, tingkat delivery, and meal planning needs. For their catering services, expect international spreads starting at just $10.80+ per person, when you order for a minimum of 40 people. There are eight different menus to choose from, and each allows you to choose between dishes across nine or more different categories. Get your pick of proteins, carbs, fried food, desserts and more. All of these are prepared by award-winning World Chef God, Chef Chan.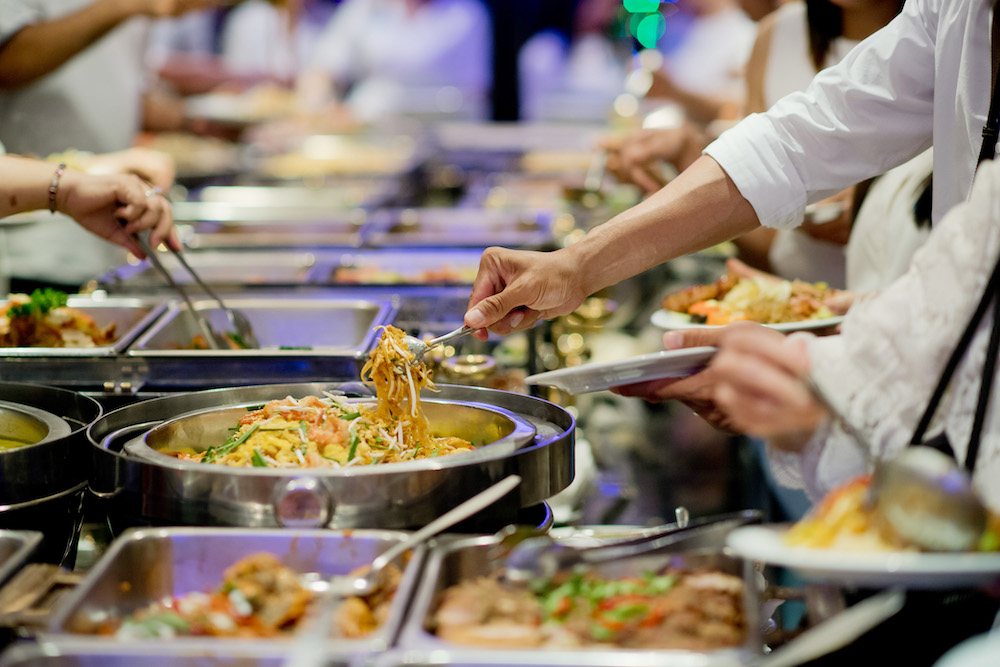 Image credit: Royal Cuisine Group
Depending on the menu you choose, you get to opt for items including Pumpkin Croquette, Hainanese Chap Chye, Mediterranean Grilled Chicken, Steamed Chawanmushi, and plenty of others to wow your guests with. All dishes are made with no MSG, less salt, and less oil, so rest assured that the offerings are healthier as well. Their dishes are also Muslim-friendly, and can accommodate vegetarian diners!
---
2. Neo Garden
---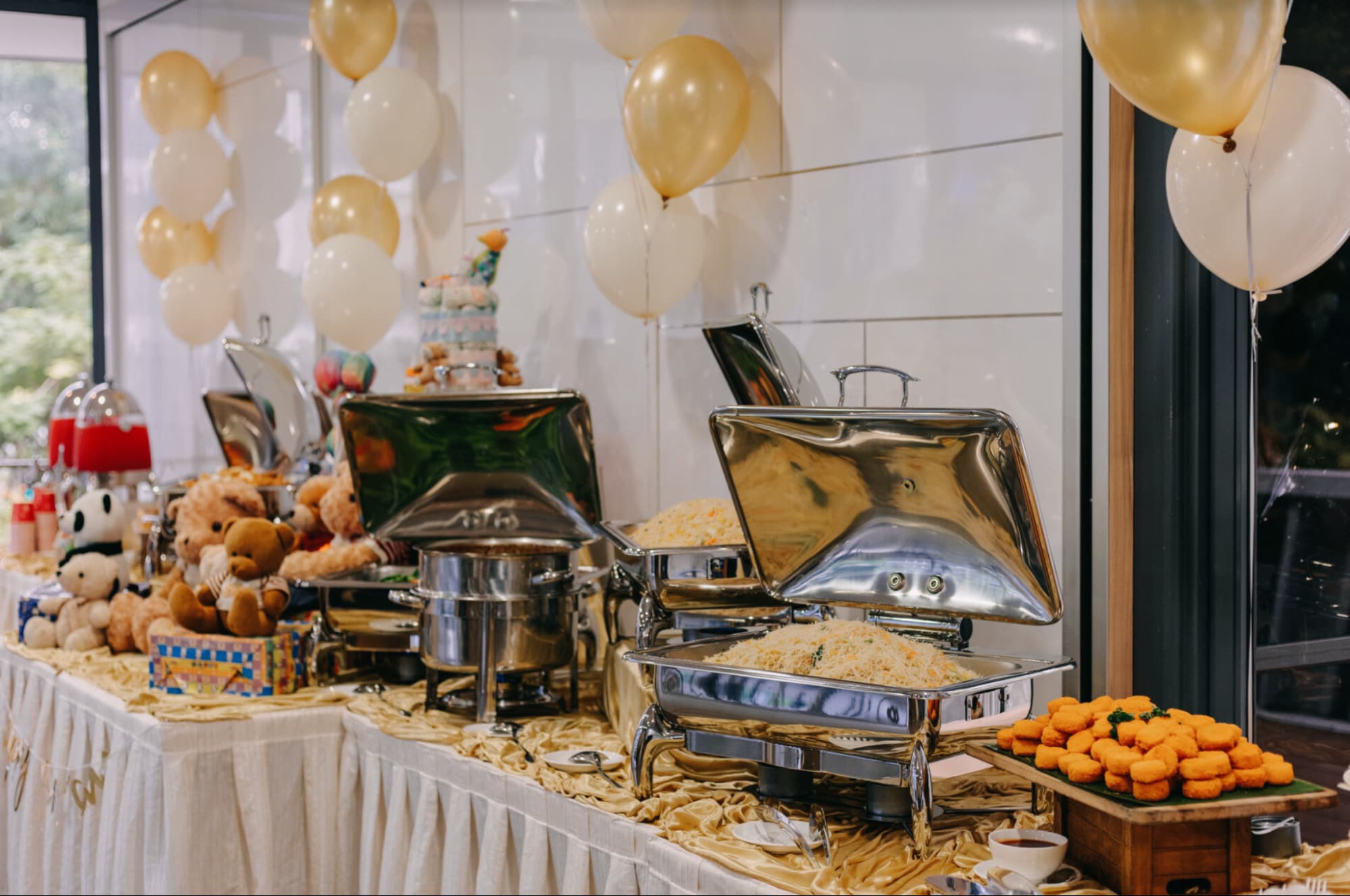 Image credit: Neo Garden
If you think of catering, Neo Garden is a name that surely comes to mind. The catering company has been around since 1992 and has been a veteran of the scene ever since, adapting their wares to suit the tastes and needs of their current clientele. If you've been targeted to plan a party with a theme—think first month bashes, weddings and more—make Neo Garden an option. They are not just skilled in creating delicious dishes, but also making them look visually appealing. 
Their catering menu starts at $18.99+ a person for their Classic Buffet option. For the fee, you get nine courses, spanning local delights such as Signature Curry Chicken, Cereal Prawn, and Sin Chow Bee Hoon, all made with premium ingredients. Each dish is prepared by one chef, so as to ensure everything tastes consistent and top-notch. While buffets come with fully dressed tables, you can choose to have them zhnged-up with a theme. Choose from 15 options, including Classic Silver & White, to Dino Jungle.
Those not looking for a full buffet spread but some light bites to feed an event or a birthday party can also turn to Neo Garden. They offer dessert table packages as well, which come with photo walls, decor, and a variety of sweet treats. Prices start at $680+ per table. 
Order from Neo Garden via their website.
Neo Garden is a halal-certified caterer.
---
3. Deli Hub Catering
---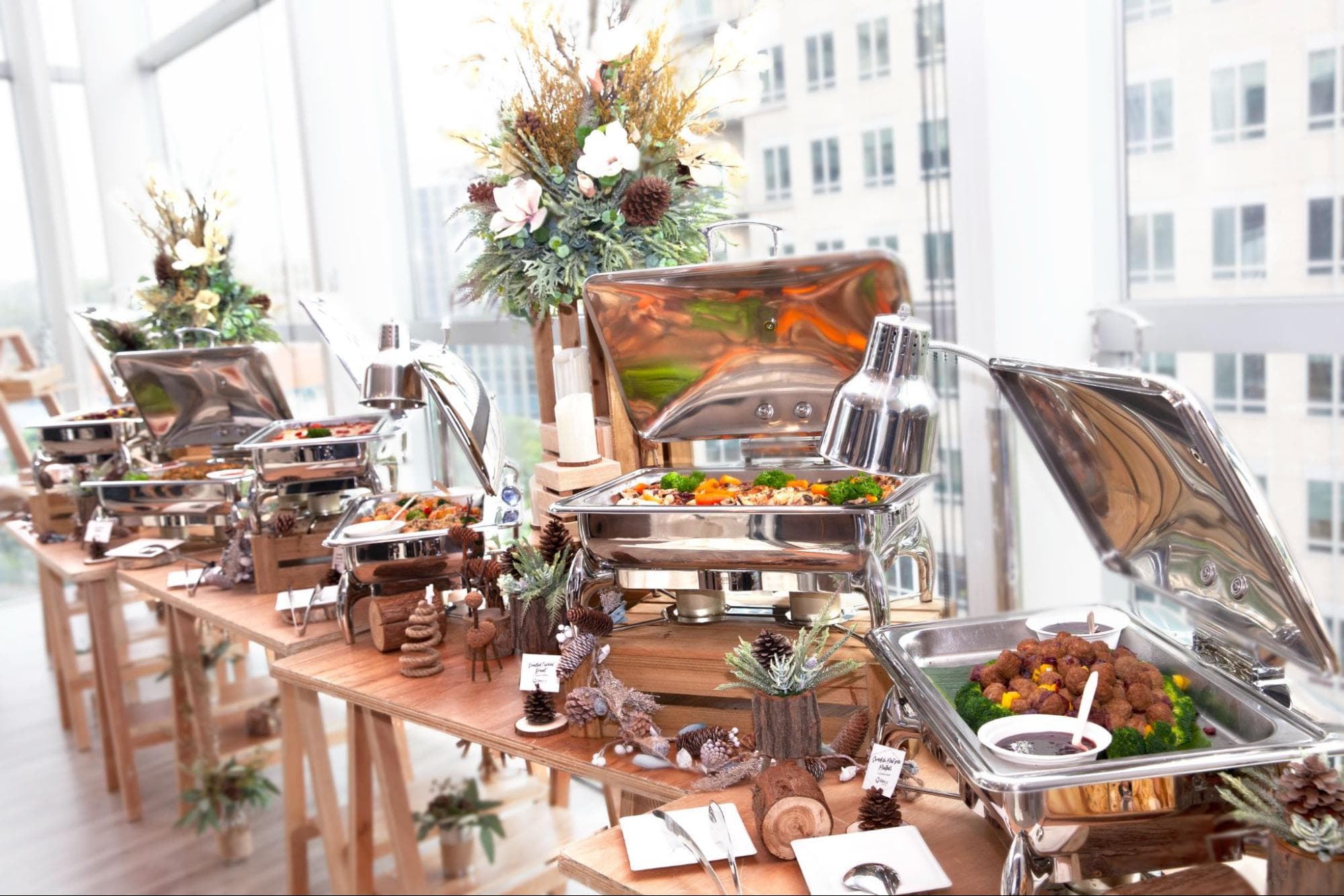 Image credit: Deli Hub Catering
Those looking for a halal corporate caterer ought to consider Deli Hub Catering, one of Singapore's foremost. Their offerings comprise buffets, catering for corporate events and seminars, trendy live stations, high tea selections and bentos, all tailored to suit a variety of different occasions and needs. What's more, their menus include both local and international dishes that cater to different preferences and dietary requirements—you get to pick from the likes of Hot Sambal Fried Rice, Spring Onion Fish, Thai Style Chicken and plenty more. Plus, they have Healthier Choice menus, which are Health Promotion Board-approved!
Their regular buffet catering menus start at $18.99+ per person. Bentos, on the other hand, start from an extremely affordable $5+ a person. Having been in the industry for nearly two decades, they understand the nuances of your events. All dishes and set-ups are handled by pro chefs and caterers, so there's absolutely no fuss for the organisers involved. 
Order from Deli Hub Catering via their website.
Deli Hub Catering is a halal-certified caterer.
---
4. CaterCo Concepts
---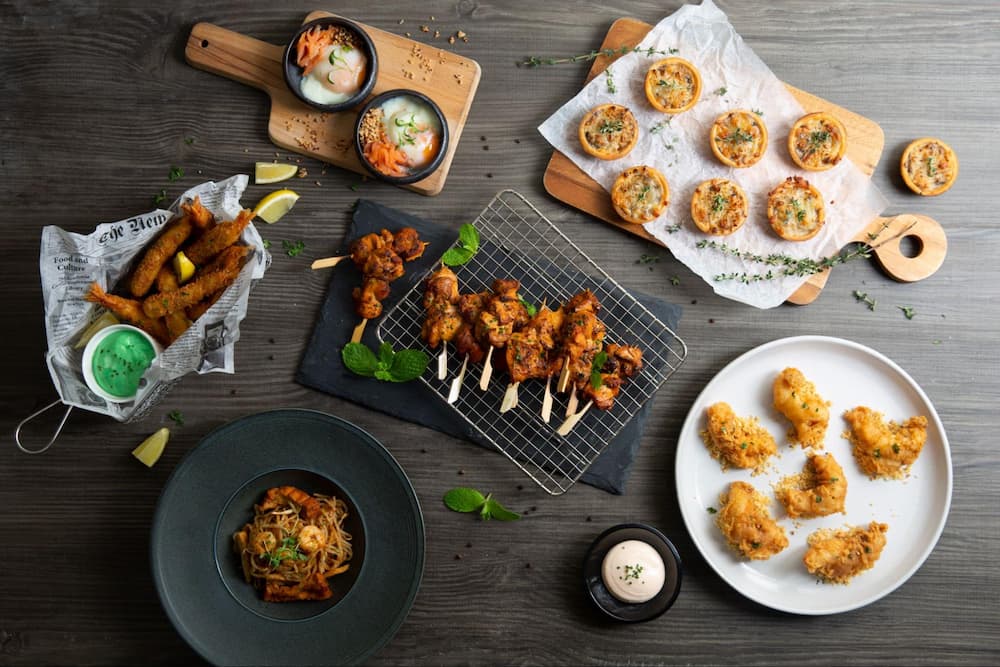 Image credit: CaterCo Concepts
If you're planning an atas event and looking for a caterer who can create a customisable, upscale dining experience, then CaterCo Concepts is worth exploring. As the latest sister concept to Neo Garden, the food and events concierge is bound to impress with its all-in catering experience, spanning refined food and drinks to hospitality services. For planners who've ever wanted an event with a live food station, or a cocktail reception with set-up, decor, and staff included, CaterCo Concepts has you covered. Otherwise, they've got drop-off catering and bento services too. Overall, their services are entirely tailored to your unique event, creating a memorable experience for you and your guests with little fuss.
Prices differ according to the menu and the nature of the event, starting from $20+ per guest. Expect Asian fusion dishes and desserts, from Baked Mustard Chicken with Herbs to Choux Pastry Puffs with Custard Cream, Smoked Salmon Tartare, Kampong Dry Laksa and plenty more.
Order from CaterCo Concepts via their website. 
CaterCo Concepts is a halal-certified caterer.
---
5. Personal Chef Singapore
---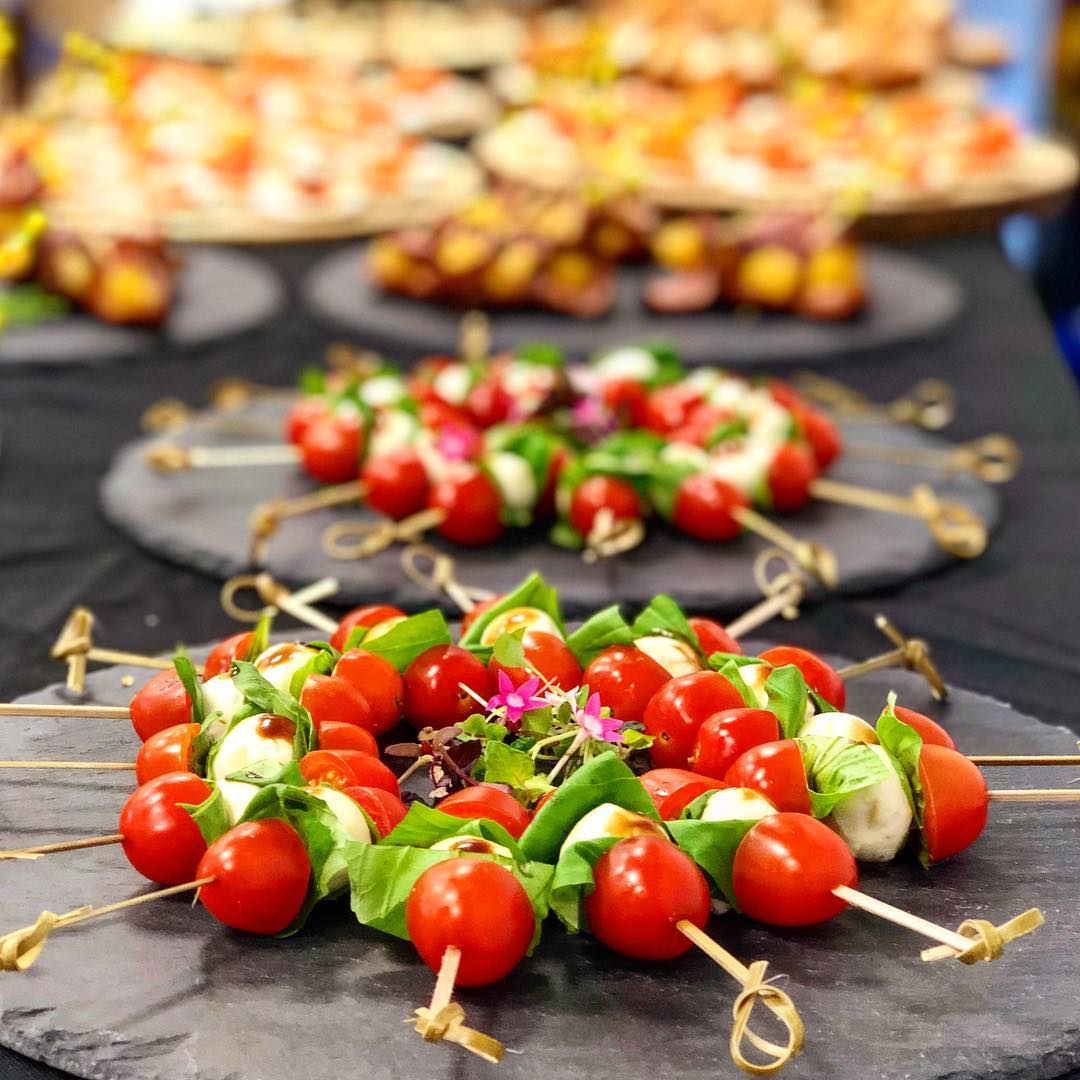 Image credit: @personalchefsingapore
Personal Chef Singapore is a catering company to hit up if you require a tweak in your dishes to suit various dietary restrictions. They have service butlers who can fully customise a menu to suit your guests' tastes and preferences. Apart from that, they also offer European barbecue (from $68 per person) and private dining (from $125 per person) services if you are looking for something more atas.
---
6. Sakura Forte
---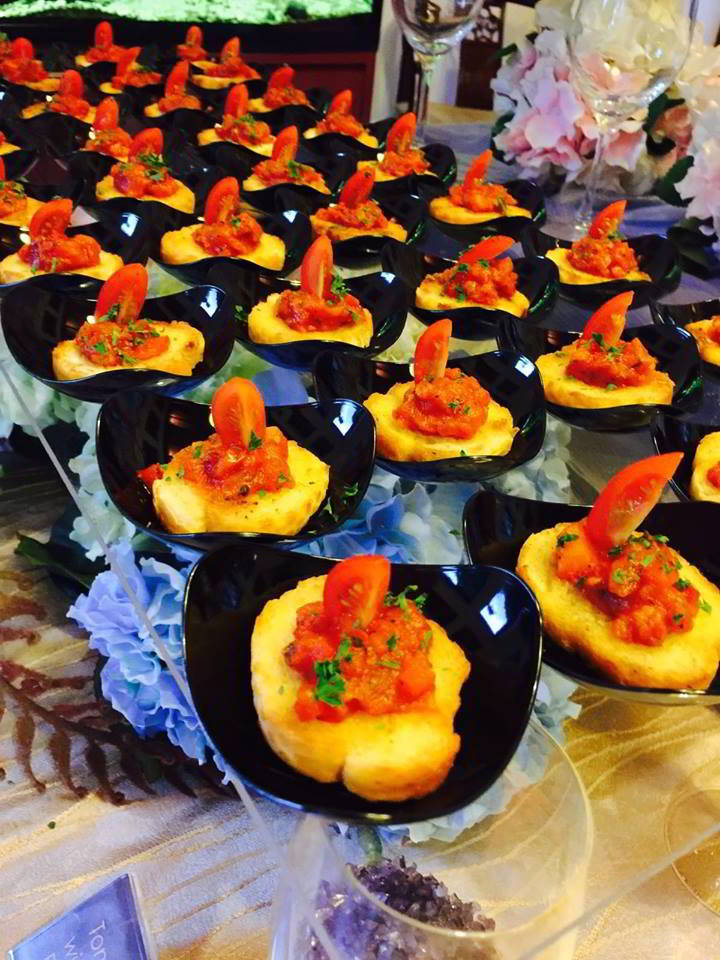 Image credit: Sakura Forte
Sakura Forte is a halal-certified catering company well-known for their Japanese Buffet (from $28.80+ per person), which comes with a spread of sushi and mains such as udon and teriyaki salmon. They cater for seminar events well, with a variety of cuisines including Japanese and Western for you to choose from.
Tel: 9299 0880
Website
---
7. Orange Clove
---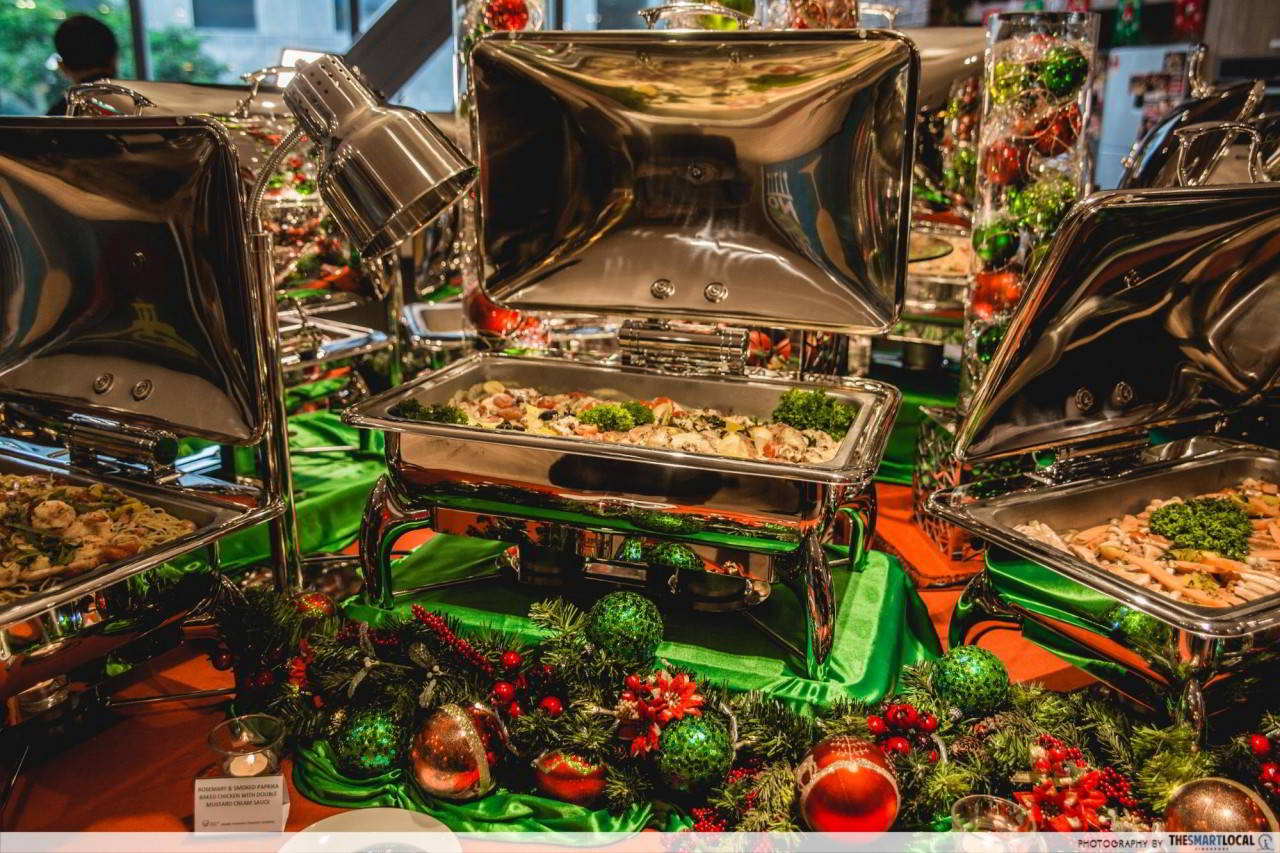 Orange Clove is a catering company in Singapore that offers comprehensive options for all kinds of events, including weddings. Choose from variety of menus, including breakfast, bento boxes, teatime, mini buffets, and regular buffets. For the last category, prices start at $21+ per guest with a minimum of 40 guests, and you get to pick from a range of local and Western dishes. They also have healthier choice menus!
Tel: 6515 0991
Website

---
8. Stamford Catering Services
---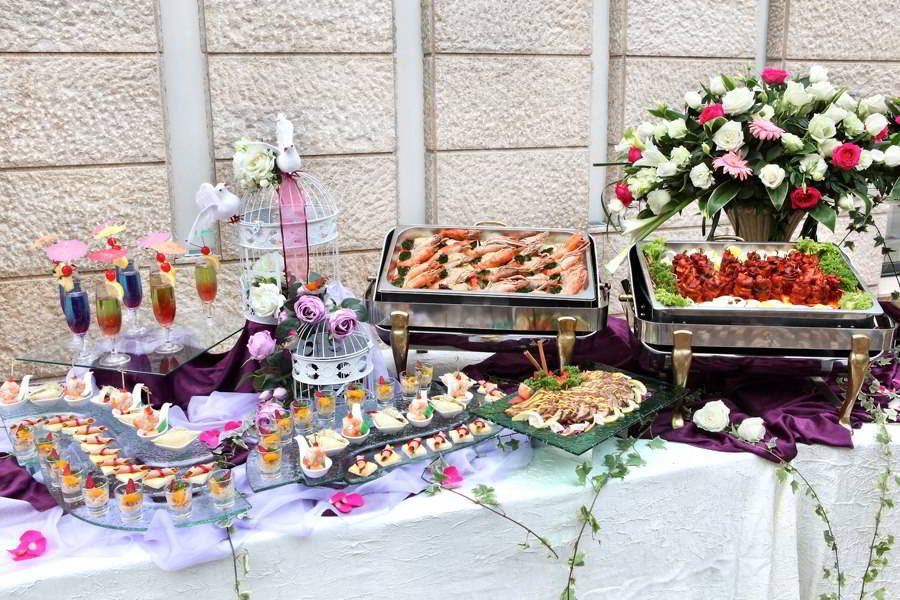 Image credit: Stamford Catering
Stamford Catering is a halal-certified catering company under the Select Group. They provide catering services for corporate functions, wedding banquets, home parties, and more. Their buffet is relatively affordable with prices starting at $15.50+ for an multi-course buffet. They were picked to cater for events such as the Youth Olympic Games.
---
9. Manna Pot Catering
---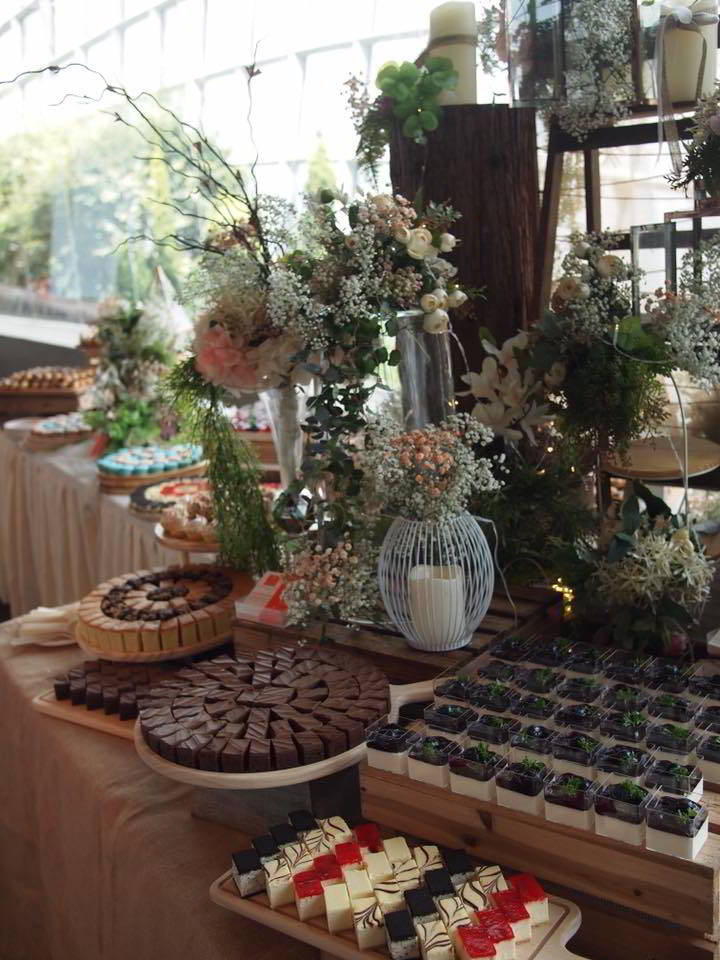 Image credit: Manna Pot's Facebook page
Manna Pot Catering is one of the more affordable catering companies in Singapore. Their value-for-money buffet packages, which come with a minimum of nine dishes, are all priced from $19.80+ per person. This is a catering company to consider if you want to save yourself from burning a huge hole in your wallet.
Tel: 6853 1568
Website
---
10. Chilli Padi
---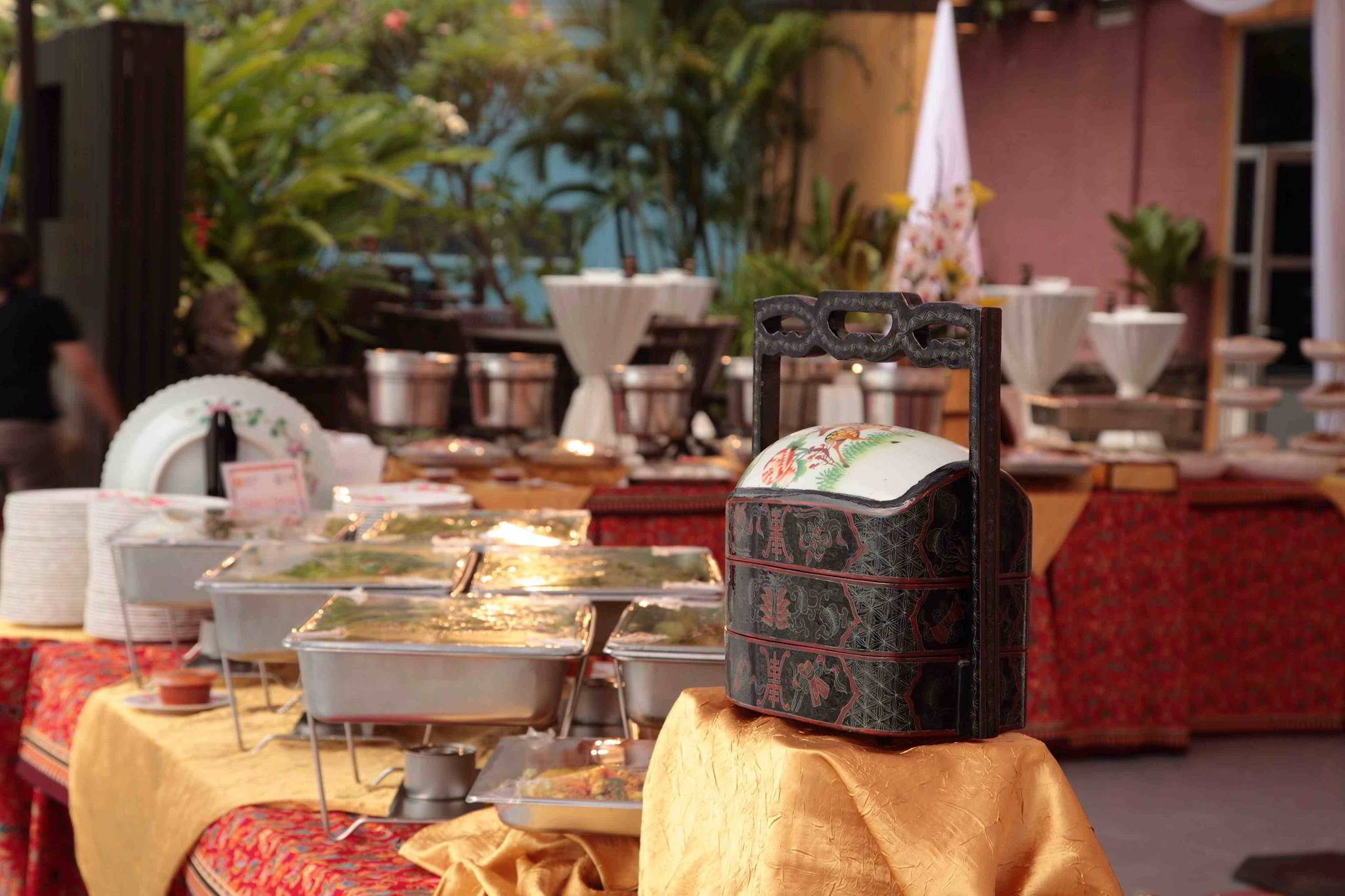 Image credit: Chilli Padi Catering
Chilli Padi specialises in Peranakan cuisine. Their Lavish Fiesta Buffet is priced at $26.80+ per person, for a minimum of 25 people. It comes with 13 dishes including seafood curry fried rice, mee siam, kueh pie tee, and a grilled seabass with house-made sambal. They also have a restaurant tucked away at Joo Chiat.
Tel: 6247 9531
Website
---
11. How's Catering
---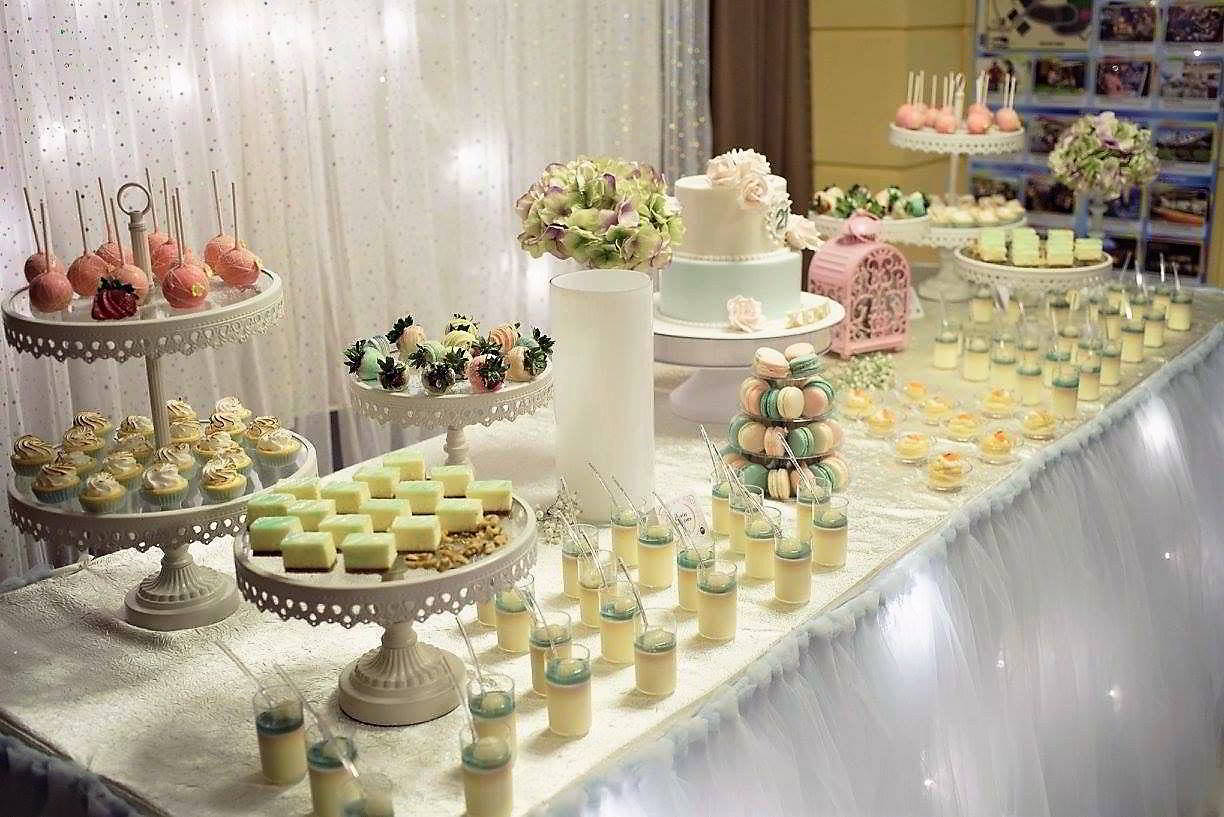 Image credit: How's Catering
How's Catering shows you how themed parties should be done. They cater for multiple events, with a wide variety of buffet menus starting at just $18+. They also have "healthier choice" menus where healthier oil is used and only one deep-fried item is served. Get ready to whip your phones out for Insta-worthy shots as they're known to present their food according to the theme of the occasion!
Tel: 6852 2852
Website
---
12. Purple Sage
---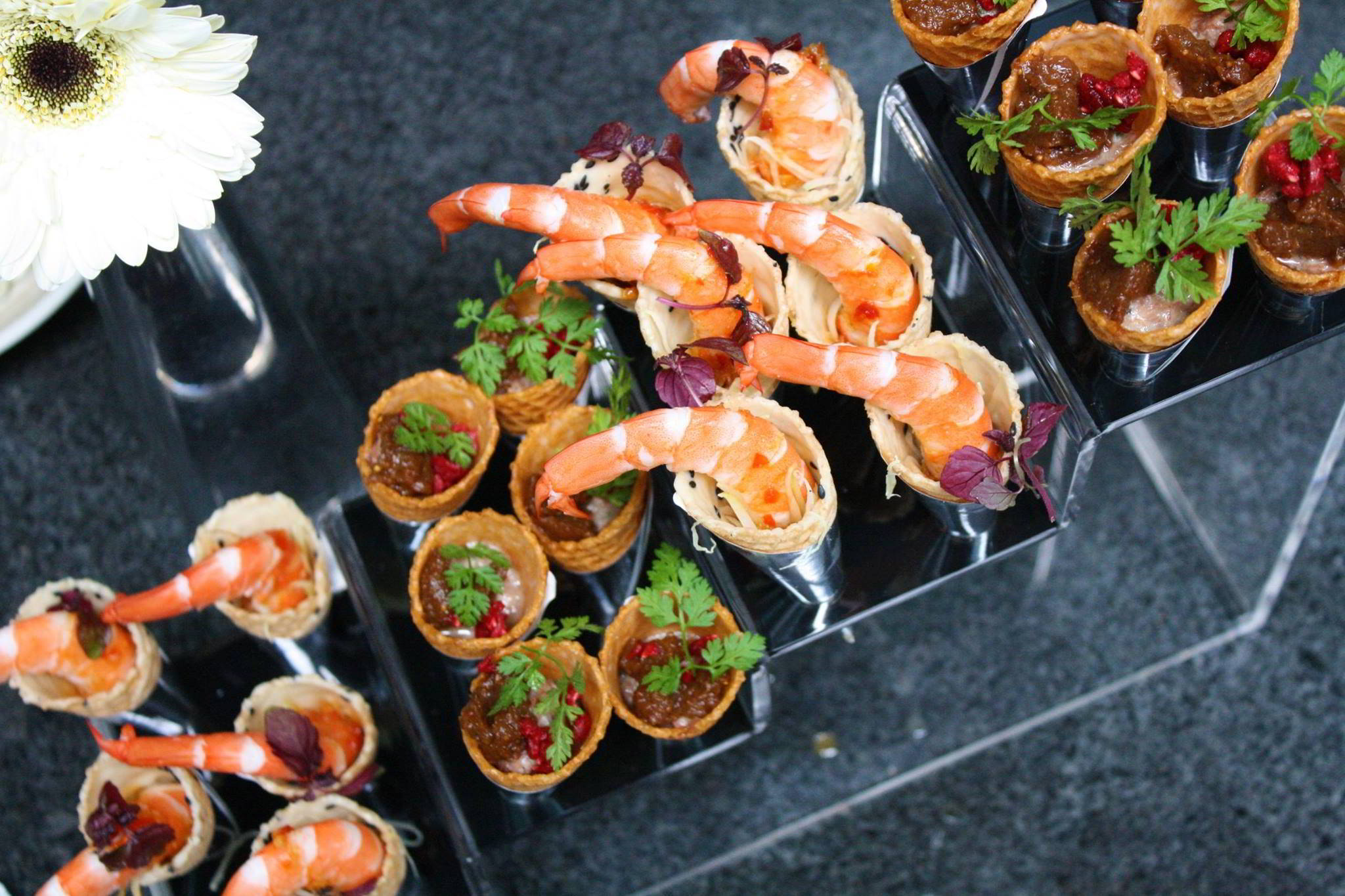 Image credit: Purple Sage
Purple Sage offers catering services ranging from typical buffets to fancy cocktail buffets. A basic lunch or dinner setup costs $28+ per person for 10 dishes, with a minimum of 30 people required. Dishes you can get include laksa, beef bulgogi, and tempura prawns. It also comes with two desserts and fruit punch! Prices go up by $5 to $10 for more lavish packages.
Address: 157 Pandan Loop, Singapore 128355
Opening hours: Mon-Fri 9am to 6pm, Sat 9am to 1pm
Tel: 6396 6990
Website
Menu
---
13. ClubVivre
---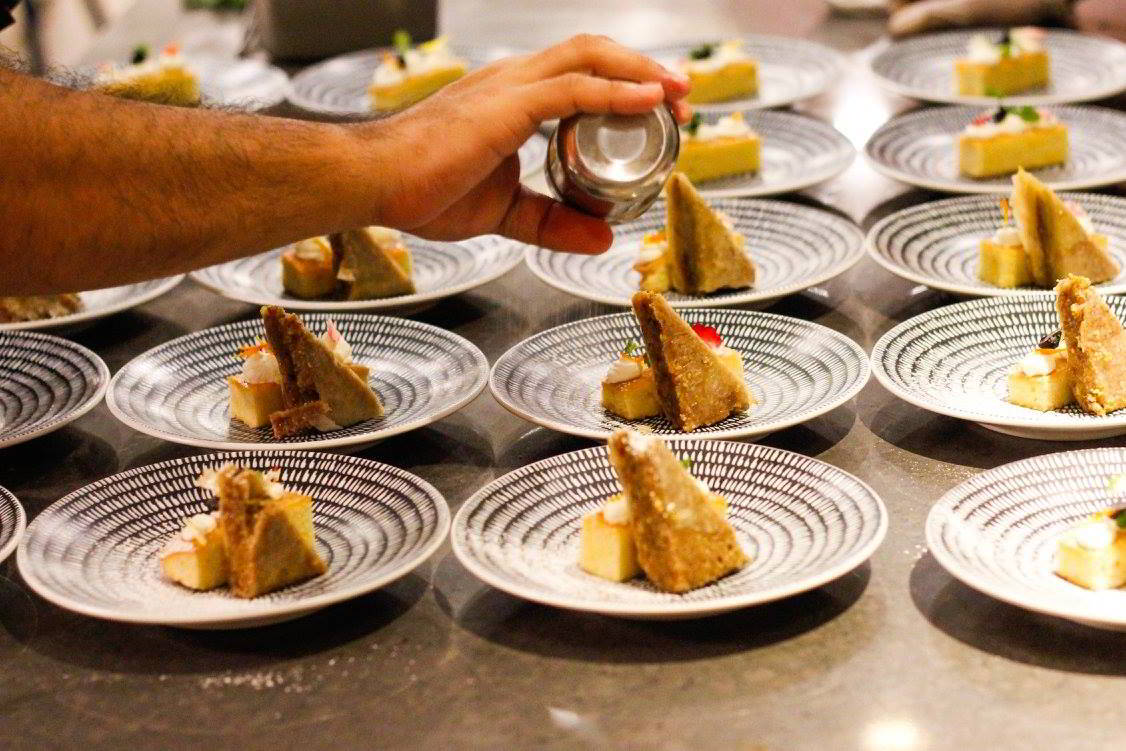 Image credit: ClubVivre's Facebook page
For something a little fancier, check out ClubVivre. They offer a variety of cuisines, including Italian and Japanese. There's also a category called "Western Fine Dining", where you can order dishes such as Yuzu Wasabi Crab, Tasmanian Oyster, and more. There are seasonal menus for special occasions such as Christmas and Chinese New Year. Chefs are sent to your event to whip up the food, and they'll clean up the kitchen afterwards! Prices start at $40 per person for a three-course lunch, for a minimum of 20 people, under their Cocktail Party menu.
---
Catering companies to help you plan your next party
---
If a potluck or BBQ is too much of a hassle, these catering companies are just eight digits and a phone call away! Feel free to comment with your favourite catering company if we missed it out.
This post is brought to you by Royal Cuisine Group, Neo Garden, Deli Hub, and CaterCo Concepts.
This post was originally published on 23 May 2018.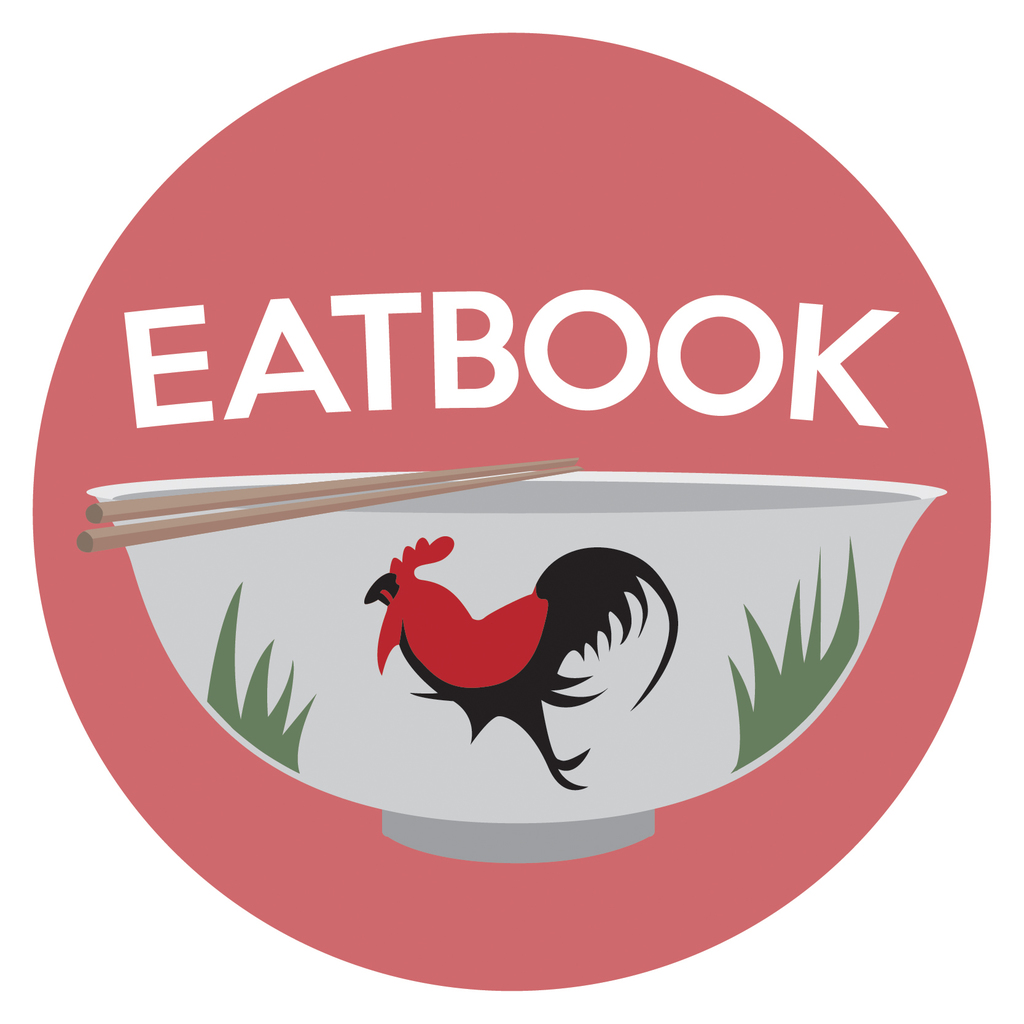 Drop us your email so you won't miss the latest news.