Cédric Grolet Singapore is now open in Como Orchard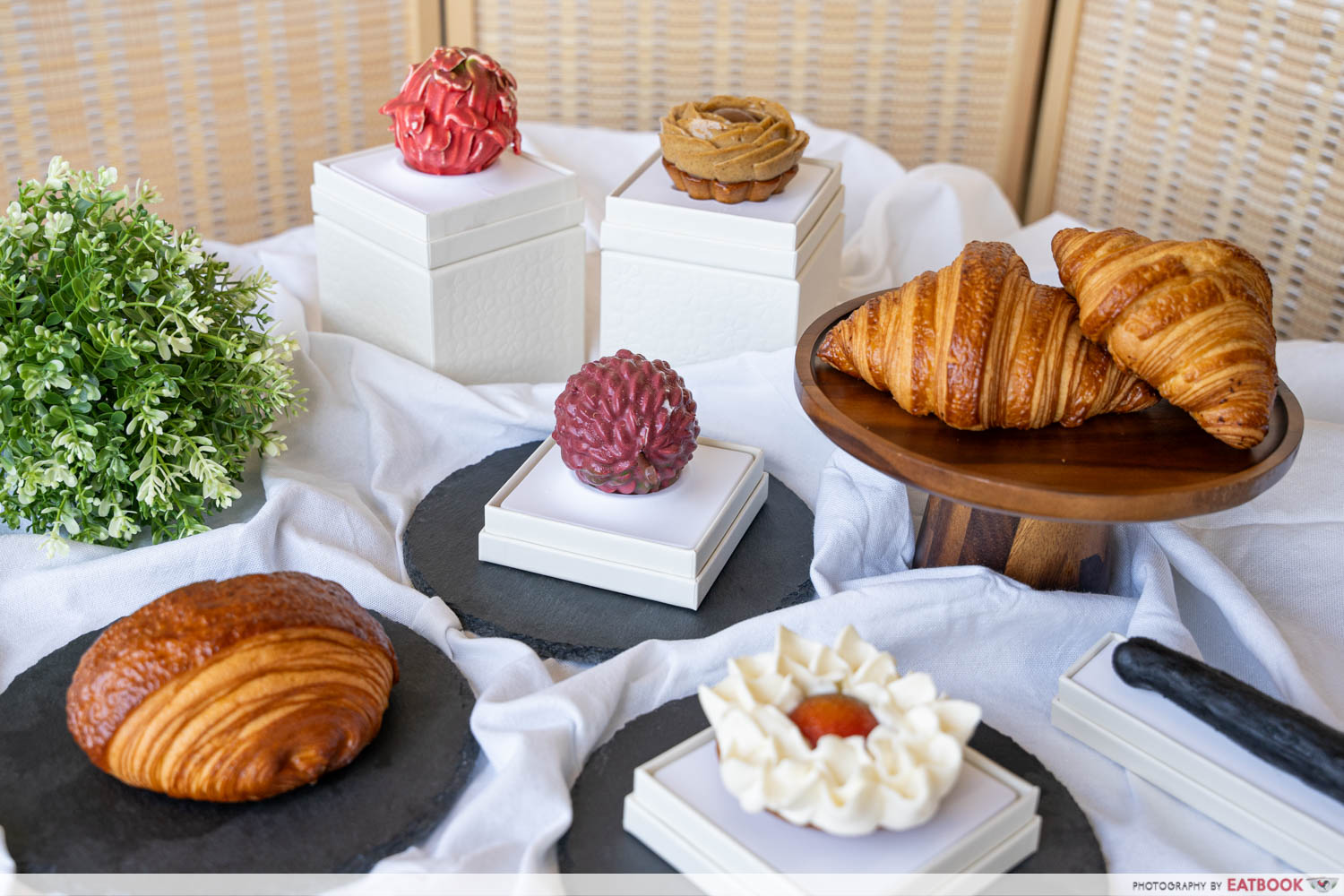 Cédric Grolet fans will no longer need to hop onto a plane to Paris or London for a taste of his creations, as the famous French pastry chef has set up shop right here in Singapore. This will be Cédric Grolet's fourth opening, and the first outside of Europe.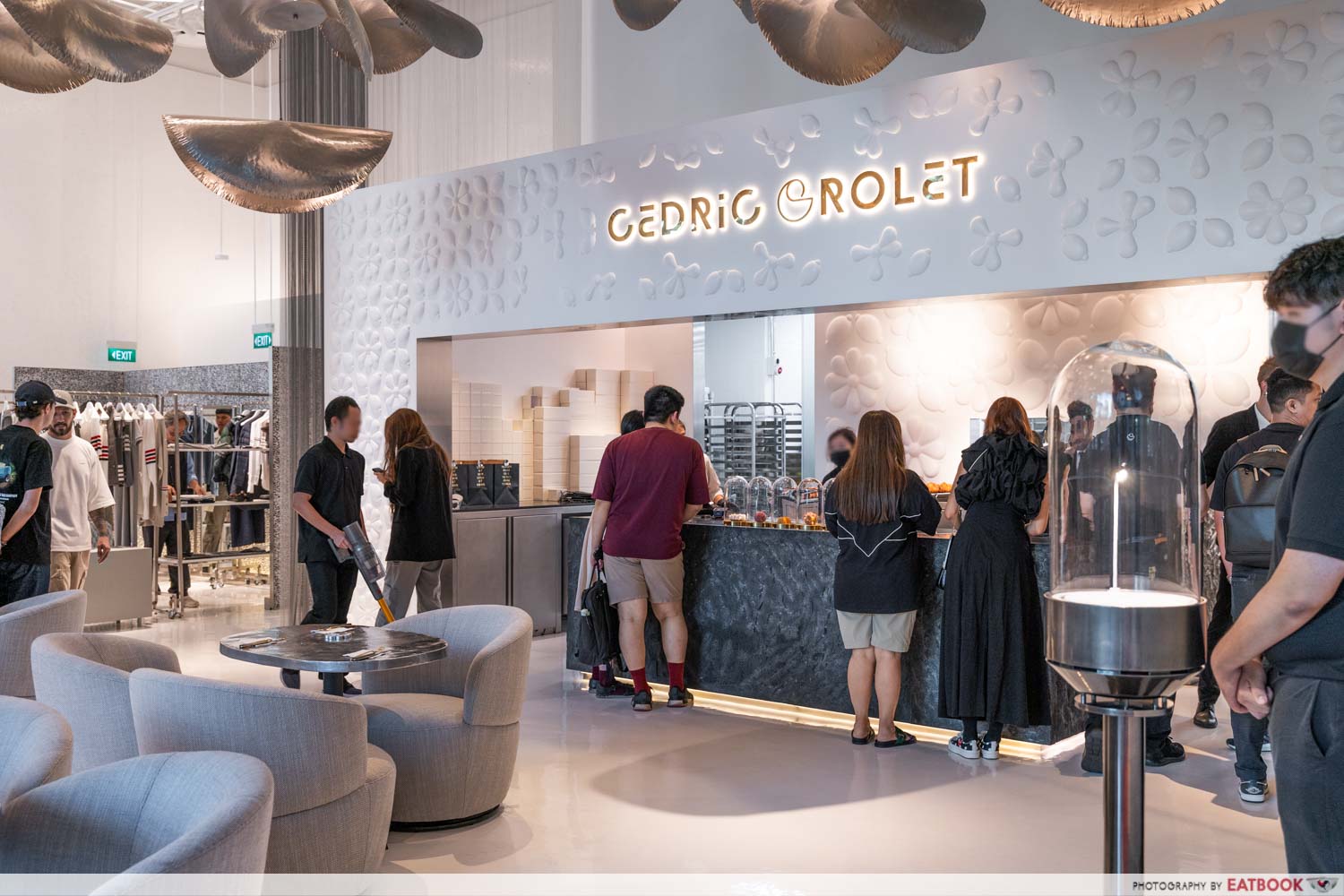 Cédric Grolet Singapore can be found on Level 1 of Como Orchard along Bideford Road, an eight-minute walk from Orchard MRT Station, and right opposite the Paragon Shopping Centre taxi stand. Besides the famous French patisserie, the new 19-storey hotel will also house other noteworthy restaurants including Como Cuisine, as well as COTE Singapore. The latter is run by renowned Korean-American restaurateur Simon Kim who's known for his Michelin-starred COTE Korean Steakhouse in New York. This will also be the modern Korean BBQ restaurant's first international outpost.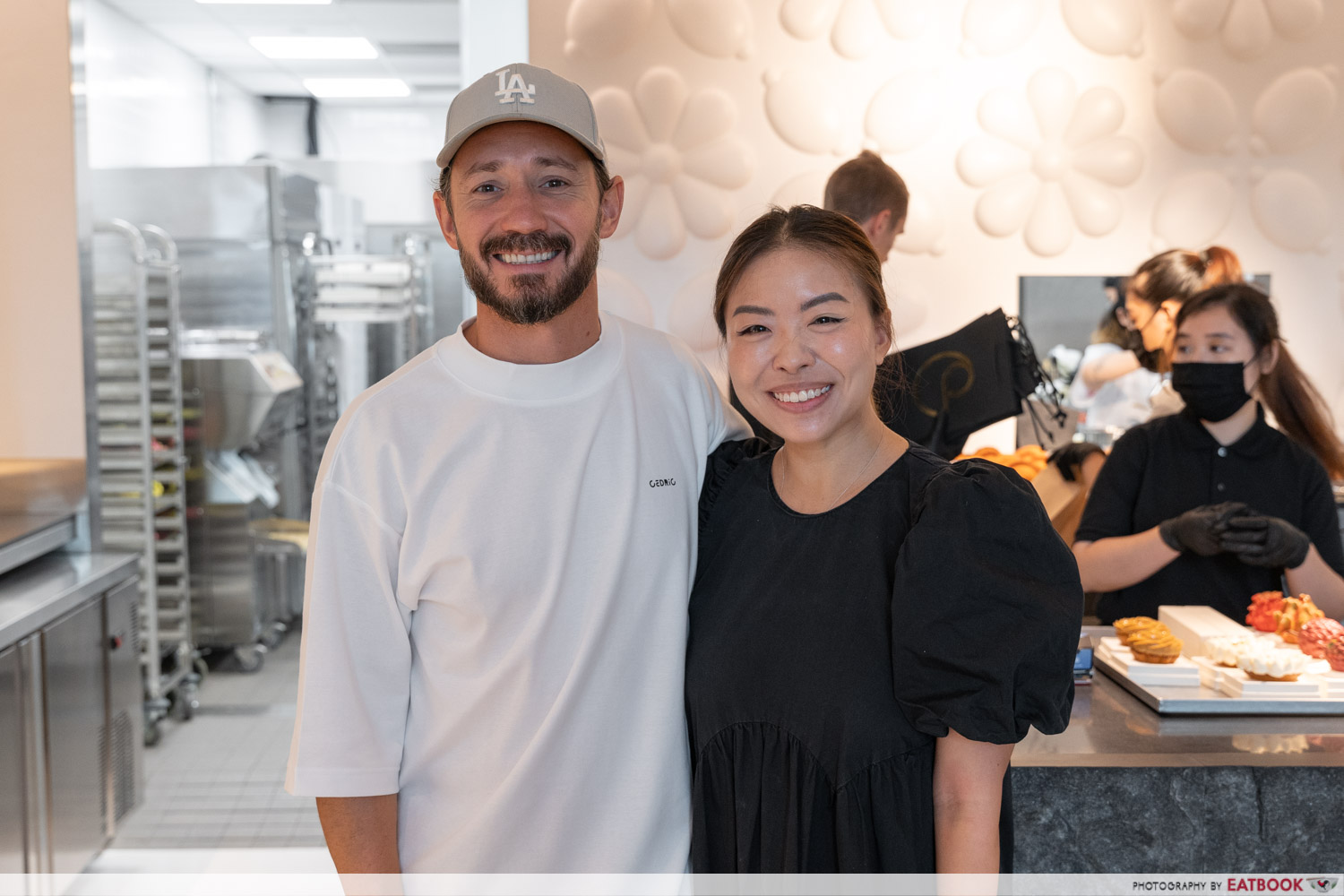 Back to Cédric Grolet Singapore: the man himself is in town right now to oversee operations, so head down while he's still around!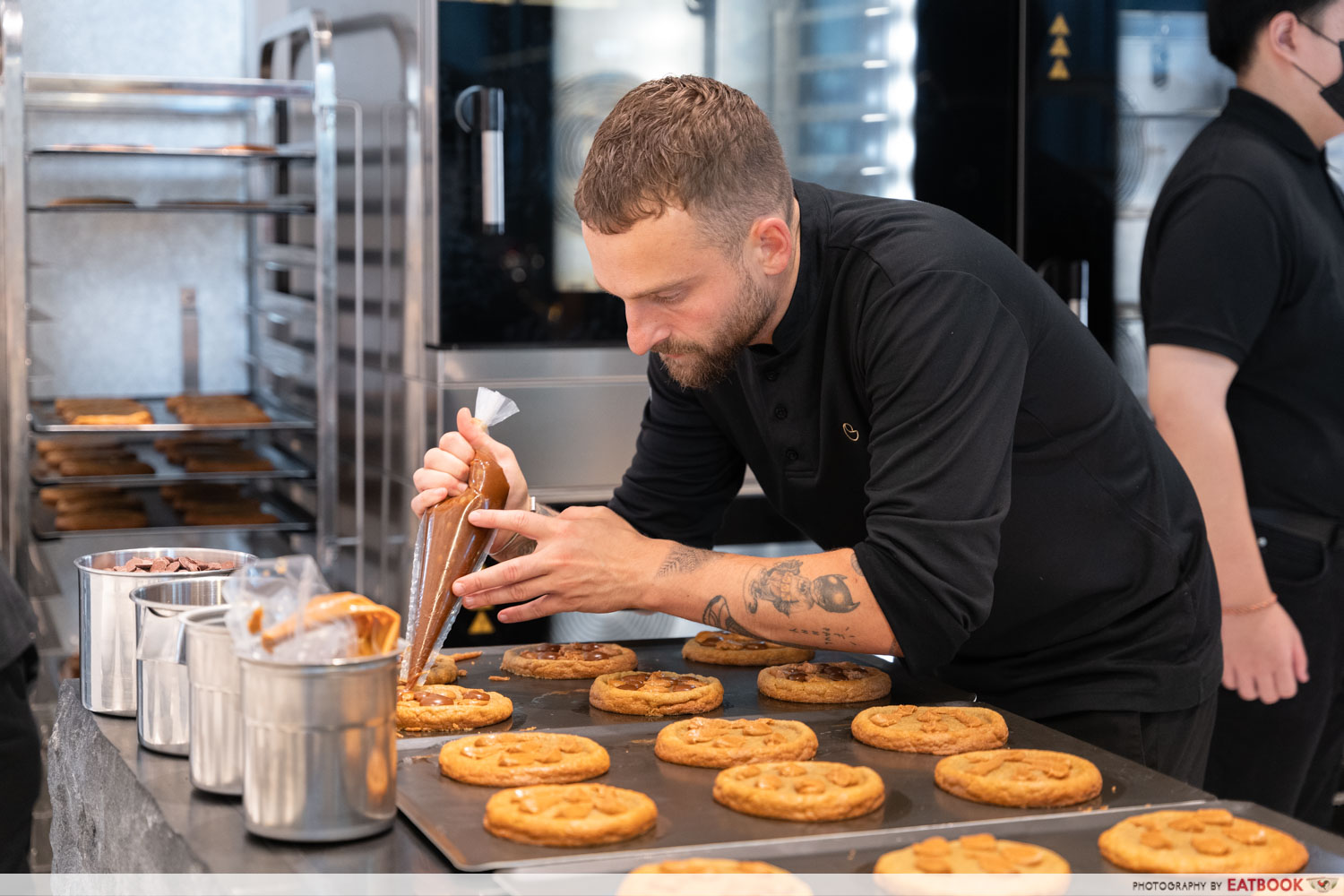 At the pastry shop, you'll find a slew of pastries, cakes, and sandwiches inspired by fruits and flowers, alongside a Singapore-exclusive tea menu, with both dine-in and takeaway options available.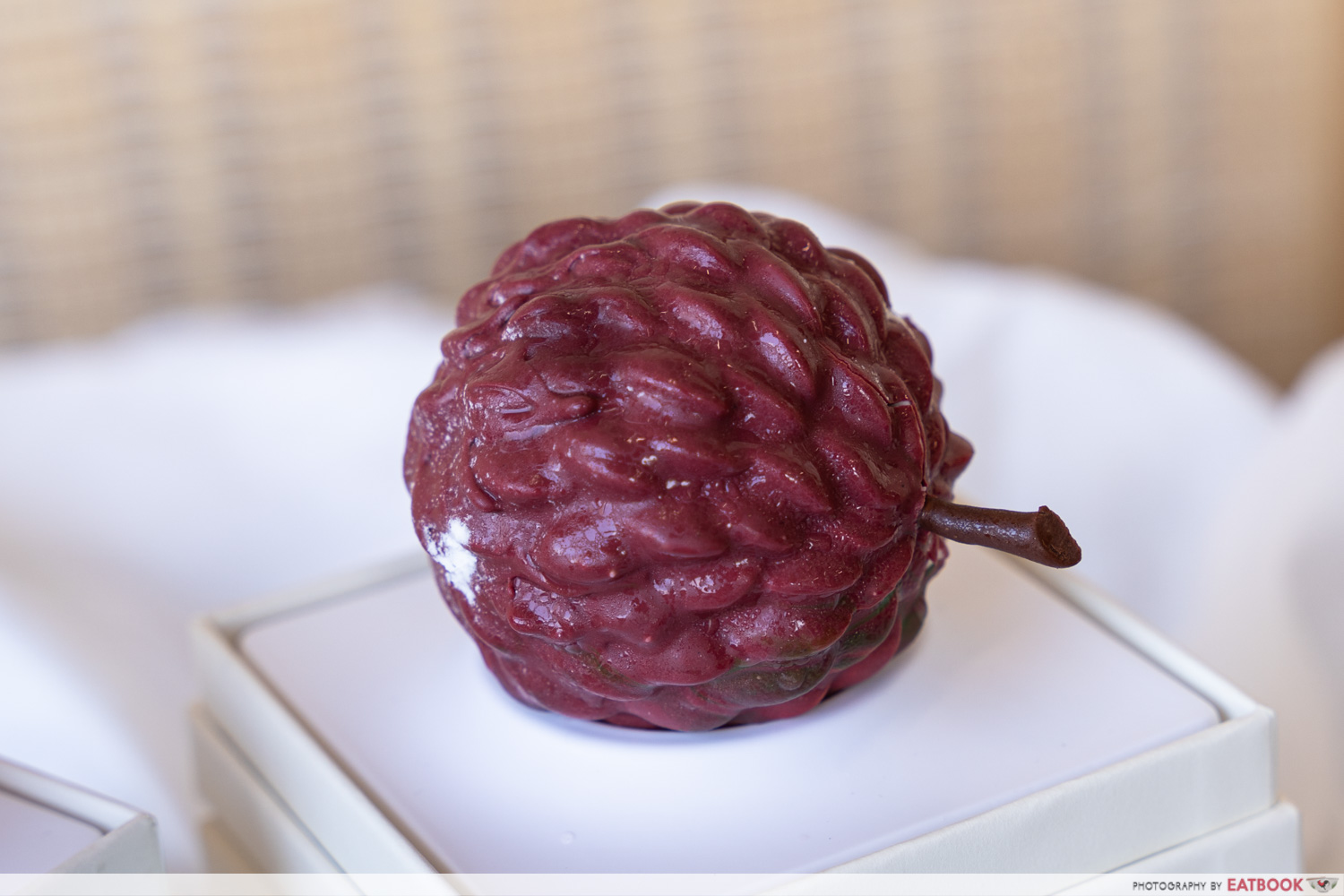 For the uninitiated, Chef Cédric Grolet is most famous for his hyperrealistic, fruit-inspired pastries. Each of these doesn't come cheap—they ring in the till at a whopping $26 each, and are barely 5cm across.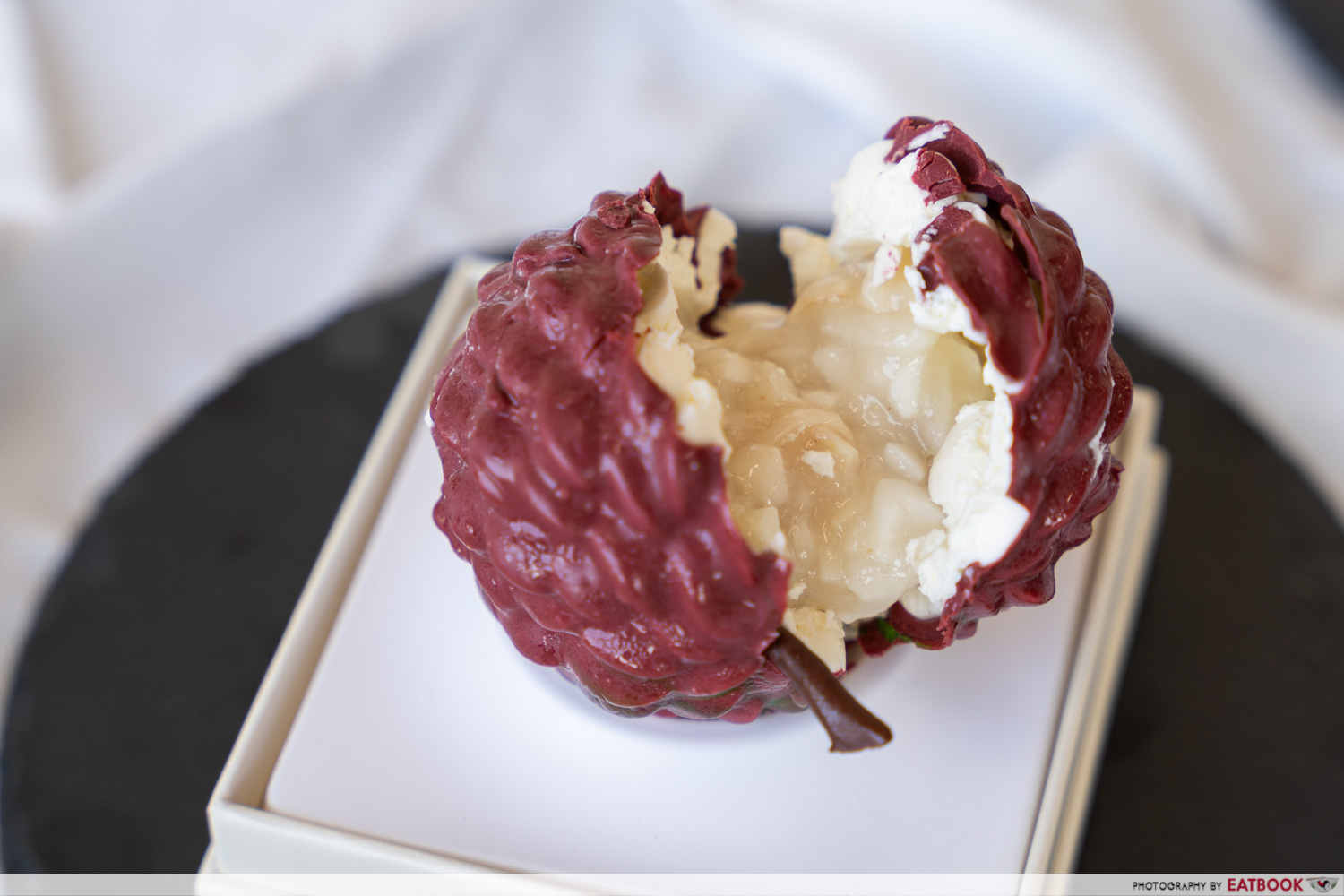 There's Lychee, which looks exactly like the fruit and comes filled with lychee gel studded with chunks of fresh lychee. This delicately fragrant delight also features a light, fresh coconut ganache, and a crackling shell of white chocolate and cocoa butter.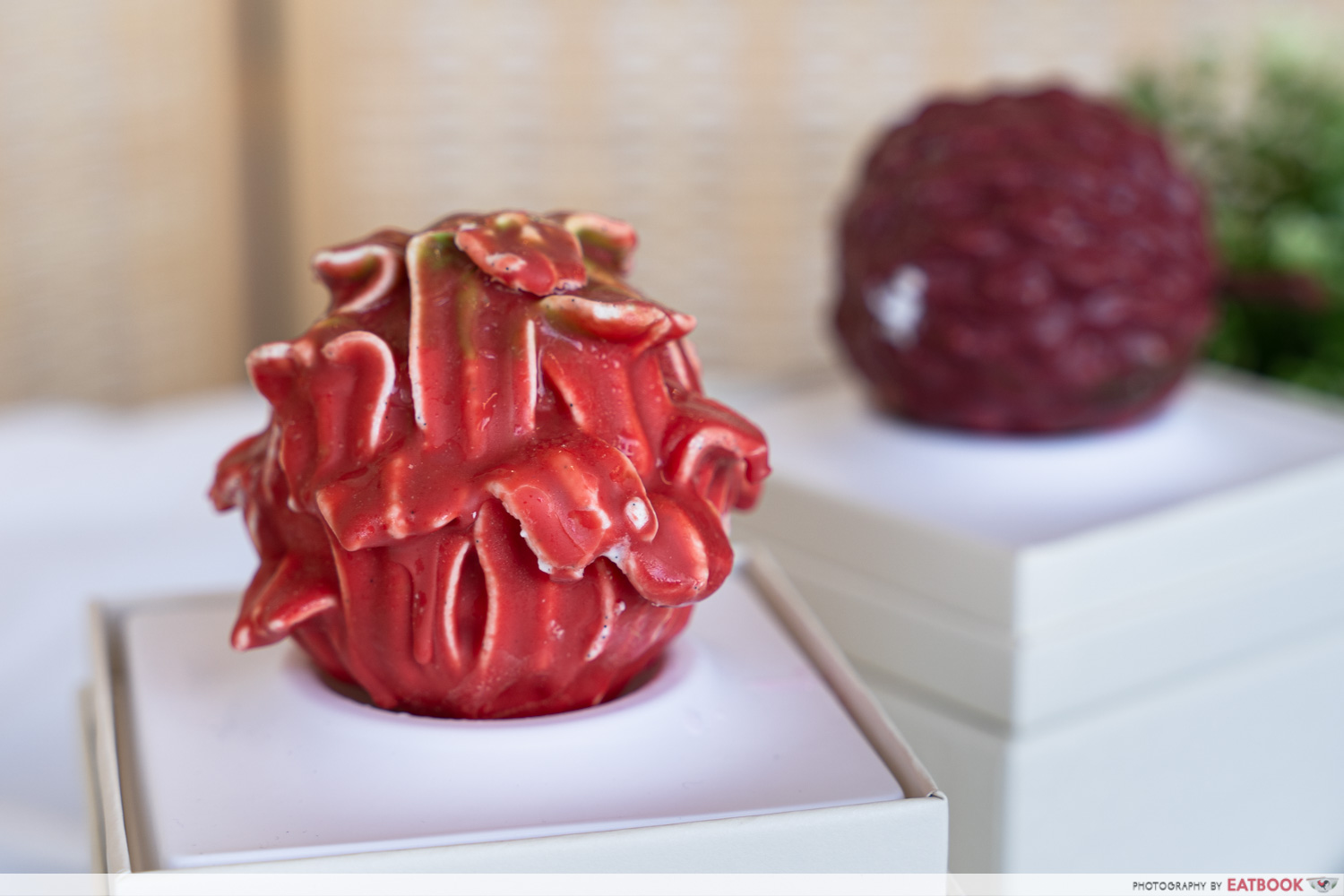 The tropical delights continue with Dragonfruit, another familiar sight that's been recreated as a confection of both pitaya and passionfruit.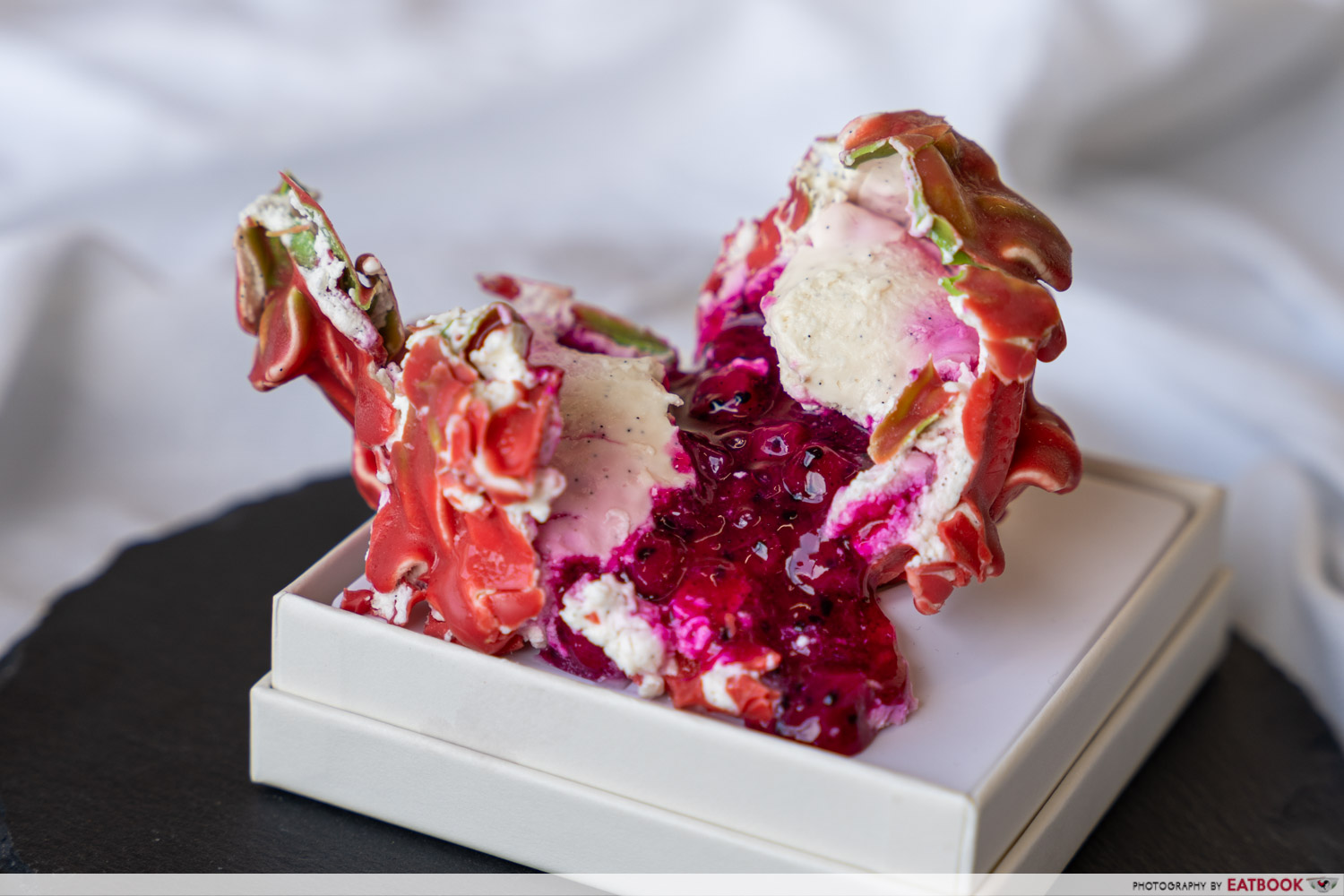 Crack into this to reveal dragonfruit gel, with fresh purple dragonfruit and passionfruit within, as well as a vanilla bean ganache and a similar shell of white chocolate. You'll be surprised by how subtle and light the flavours in these creations are, making them ultra-easy to eat.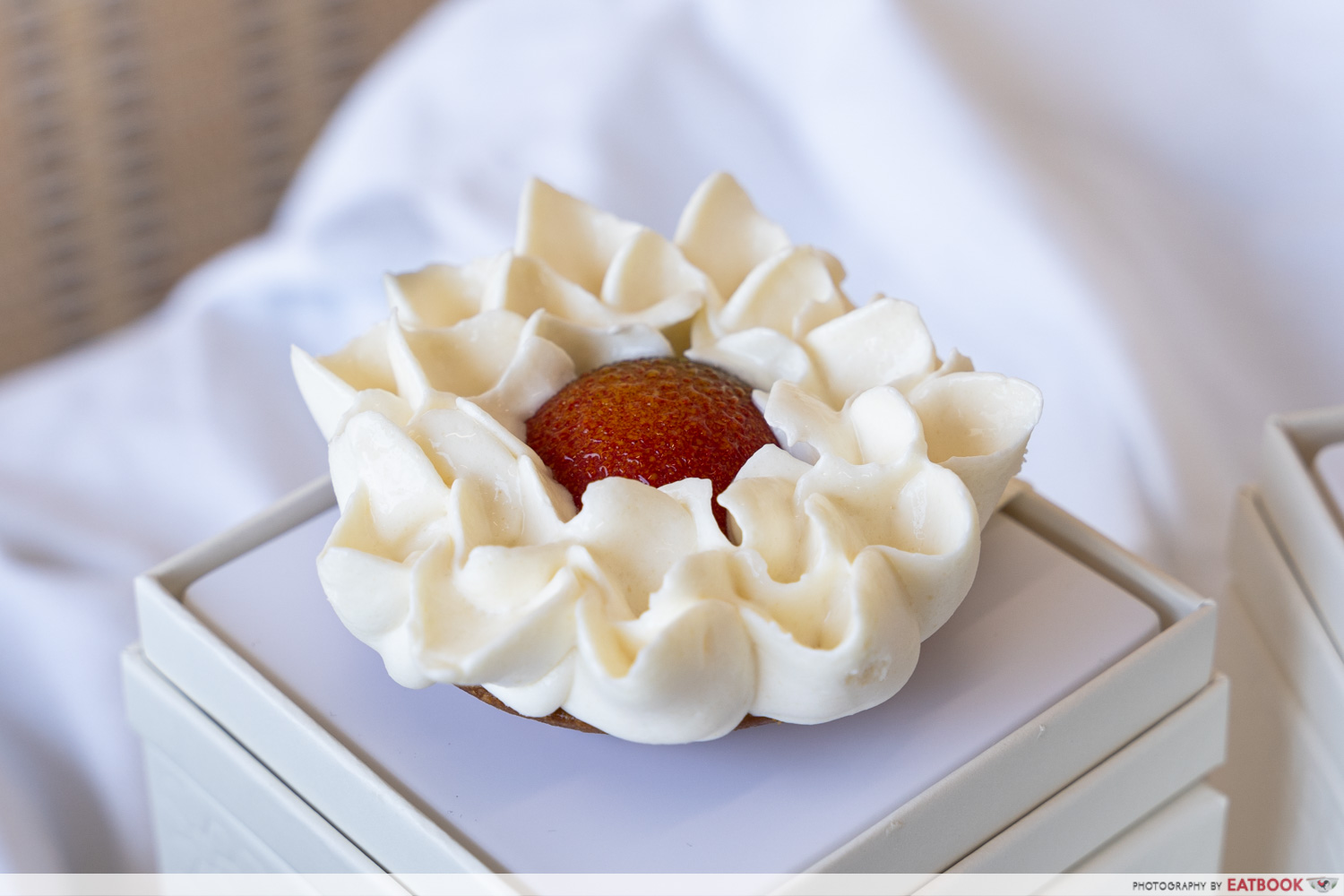 While we're on the fruits, one of our favourites was Mango Ginger Flower, an unassuming, cream-topped pastry with an ombre orb nestled amidst the ginger ganache petals.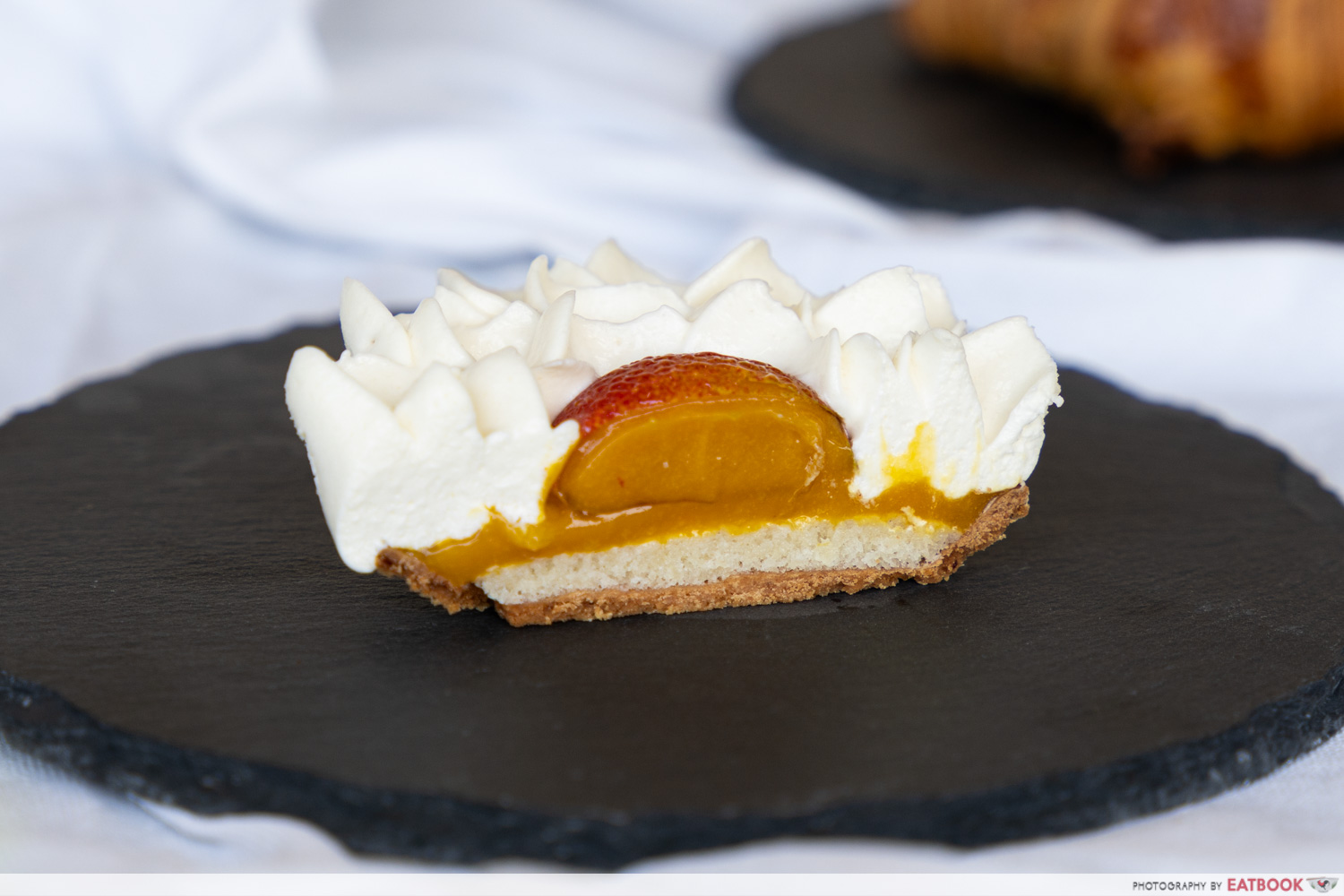 This stunned us with its balanced mango flavour that was not overwhelmingly sweet or potent; rather, it was tempered with the floral, piquant notes of ginger flower—all set atop a crisp shortbread base.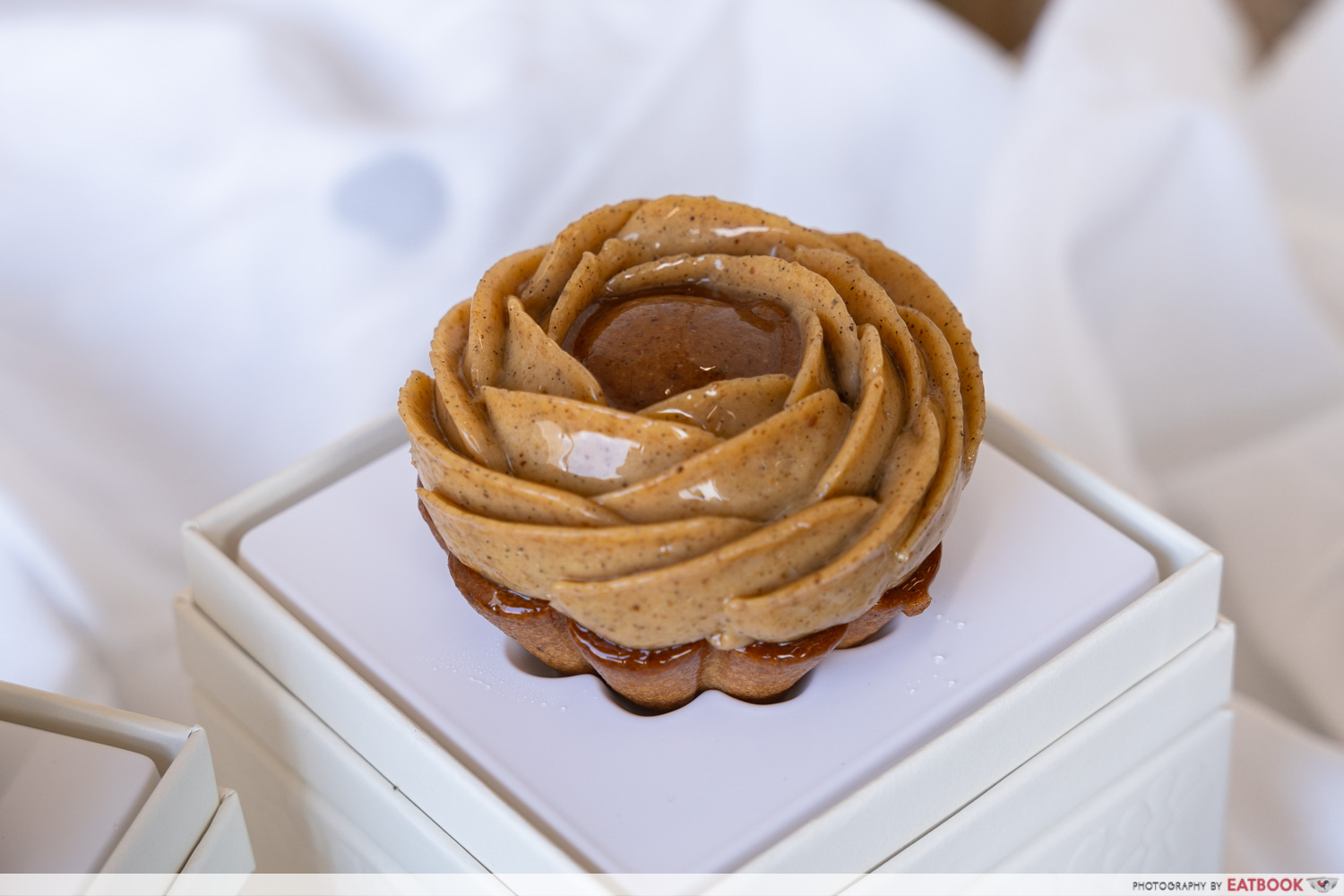 A unanimous winner was Paris Brest Flower, which was in essence hazelnut on steroids. Yet, like all of Chef Cédric Grolet's creations, it was still light and not cloying.
Cafe Margaret: Popular Korean Cafe With Cube Croissants Opens In Bugis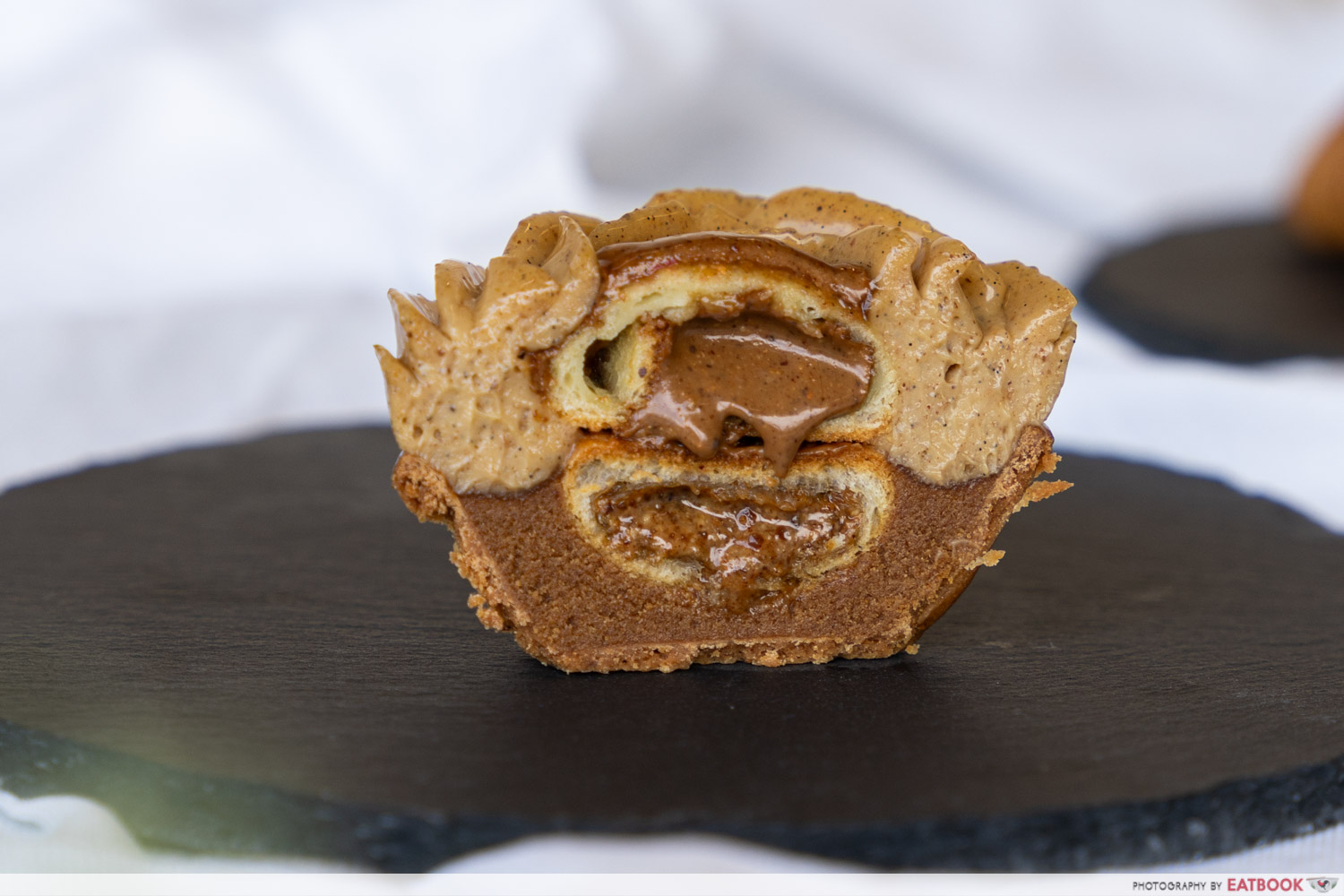 This starts with a base of hazelnut shortbread, then hazelnut praline, and choux pastry filled with hazelnut gianduja, AKA hazelnut paste blended with chocolate, and my ultimate favourite part of this treat. It's finished with pipings of hazelnut cream—what did we say, it's a hazelnut party in a bite.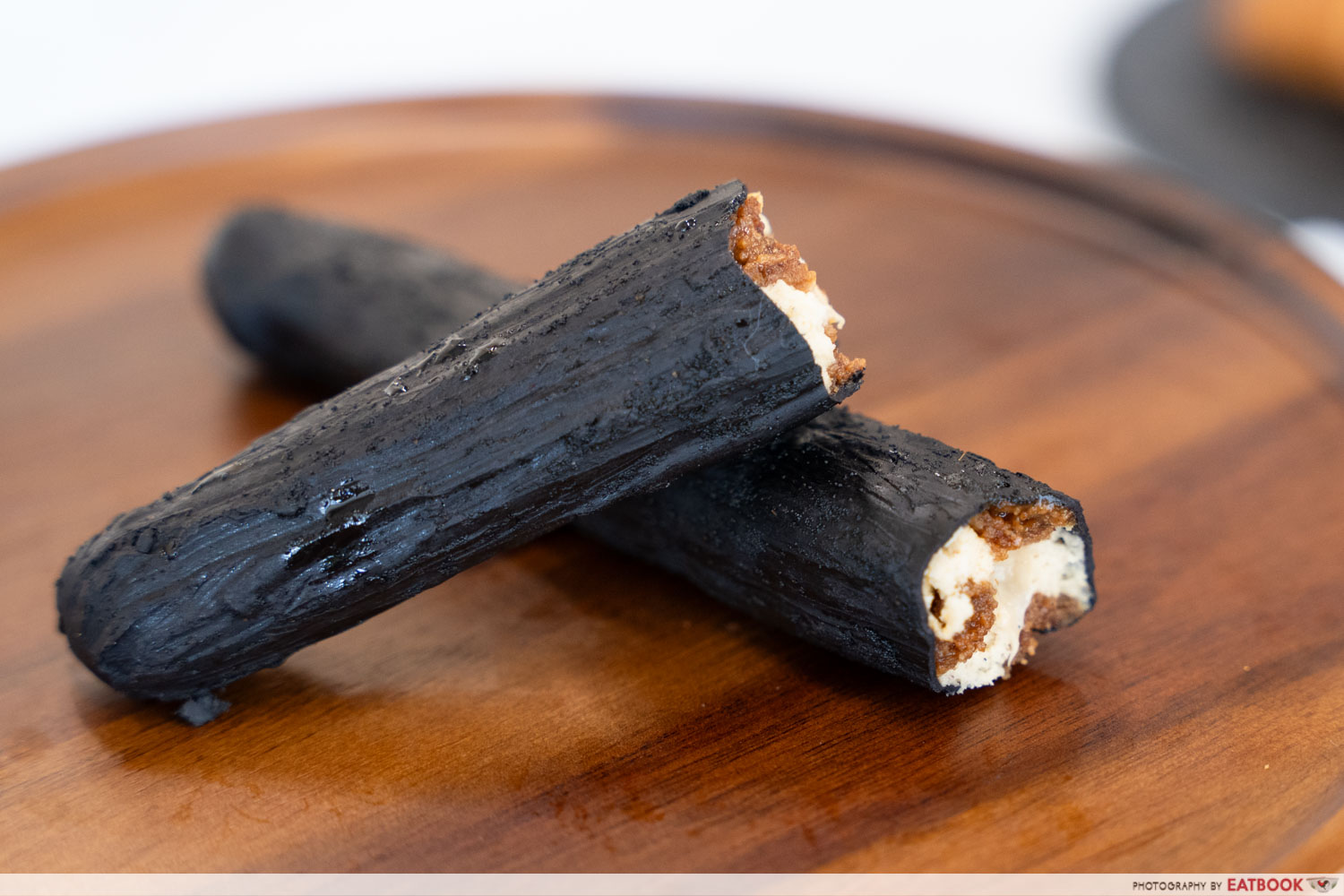 Apart from uber-realistic fruit, there's also Vanilla Bean, which looks just like the actual pod, albeit many times bigger. This is filled with Tahitian vanilla and custard cream, as well as vanilla ganache in a white chocolate shell.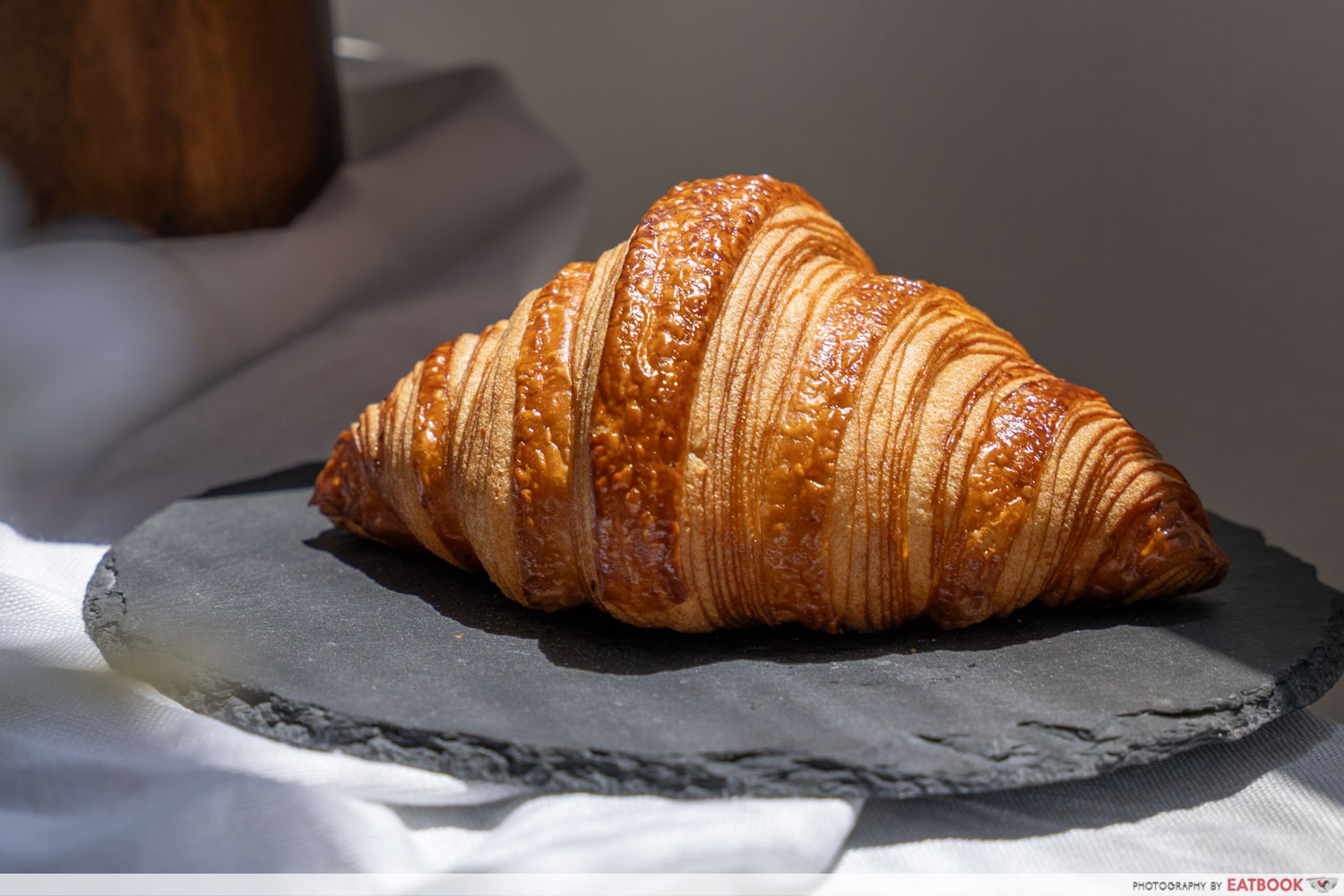 Come between 8:30am and 11am each morning, and you'll be able to get your hands on some of Chef Cédric Grolet's Viennoiserie selection too, including his famous Croissant ($8).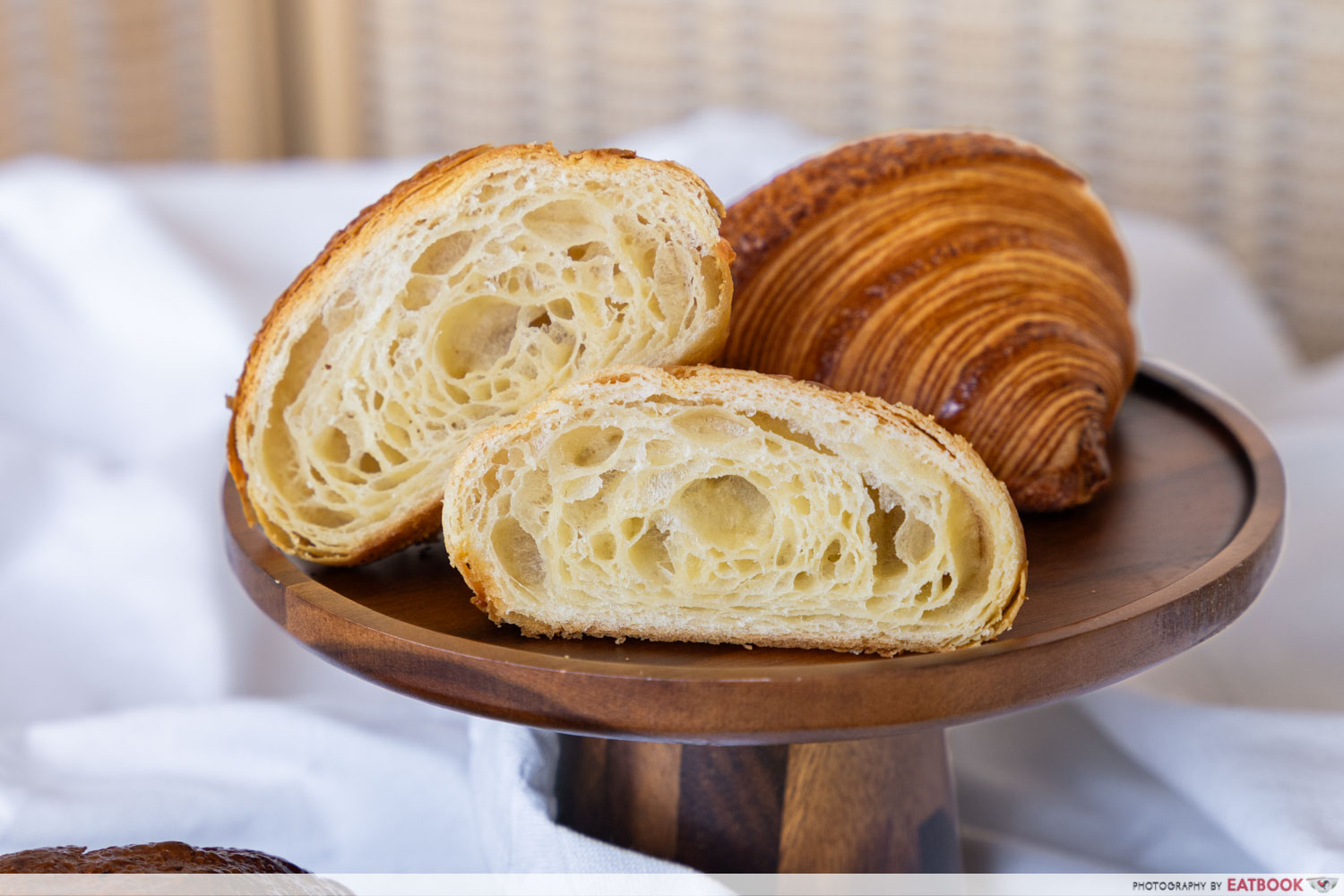 These buttery, flaky layered pastries are a French classic, and there's no better way to enjoy them than dipped in a hot coffee. Otherwise, try it in hot chocolate the Parisian way, or so it's said.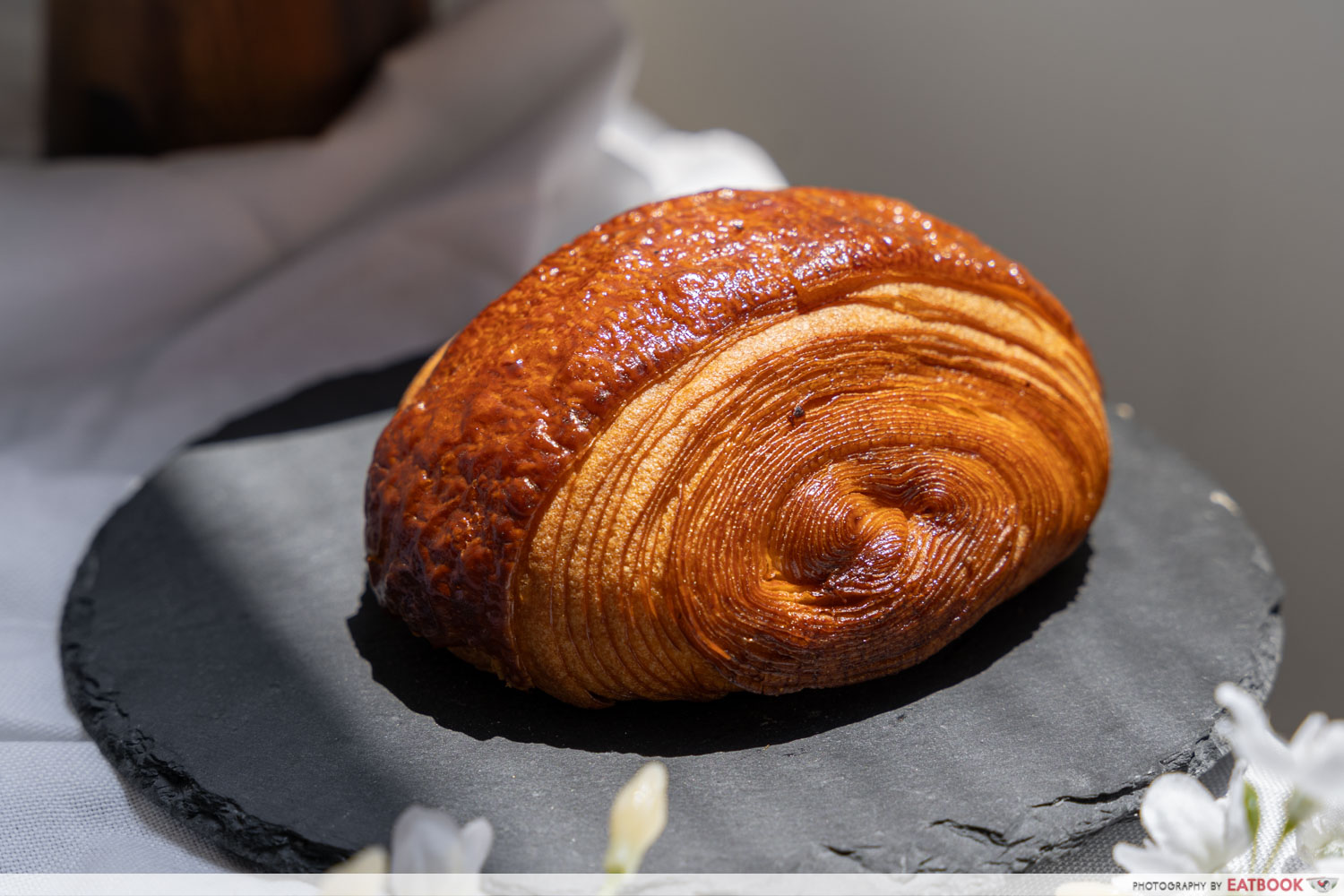 Then, there's Pain au Chocolat ($10), a roll of laminated dough with chocolate pieces at its core.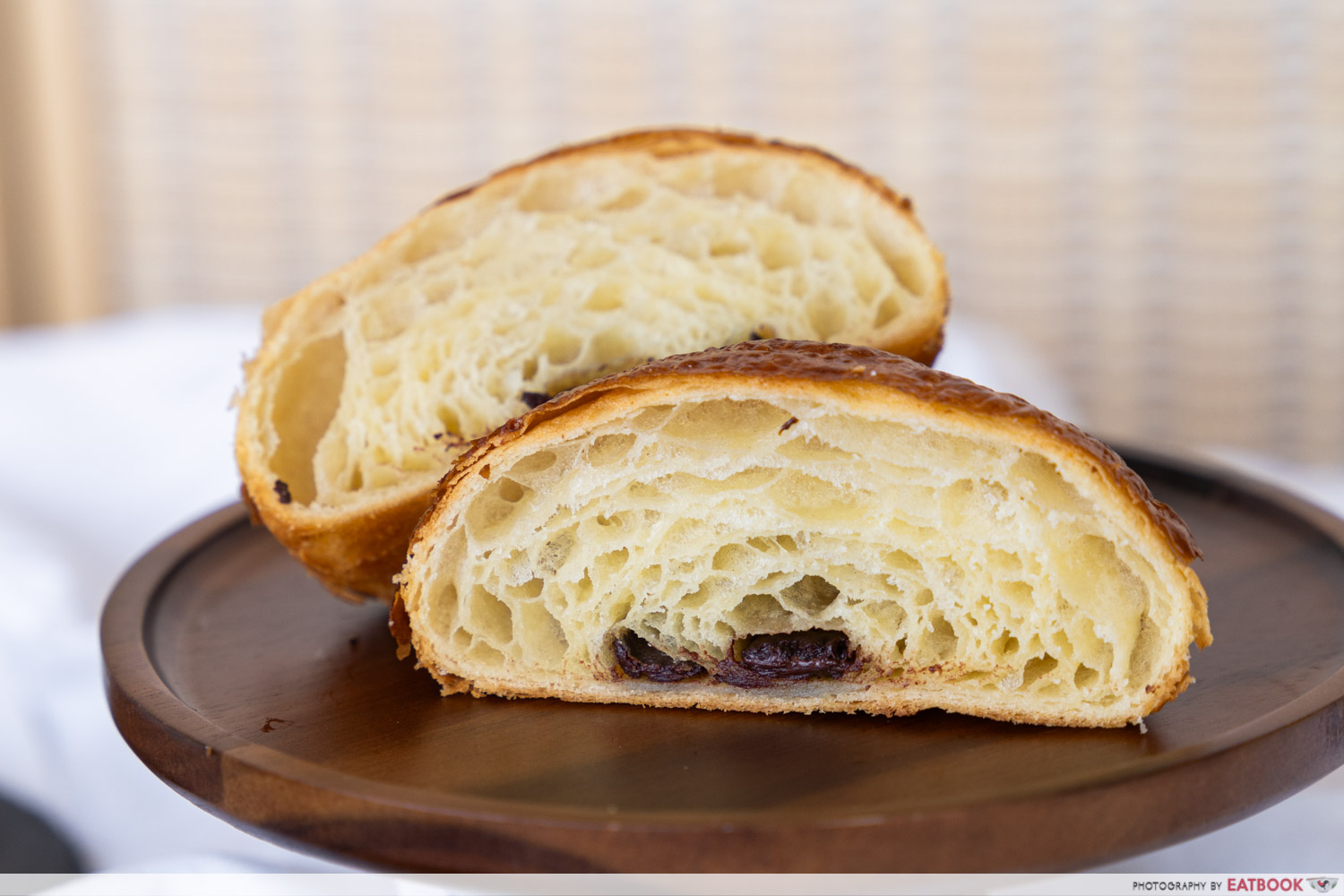 Don't expect a chocolate-studded dough, as this version with that touch of cocoa in its centre is just as it's always been. If you'd like it slightly melty, we'd recommend popping it in the oven for a quick heat.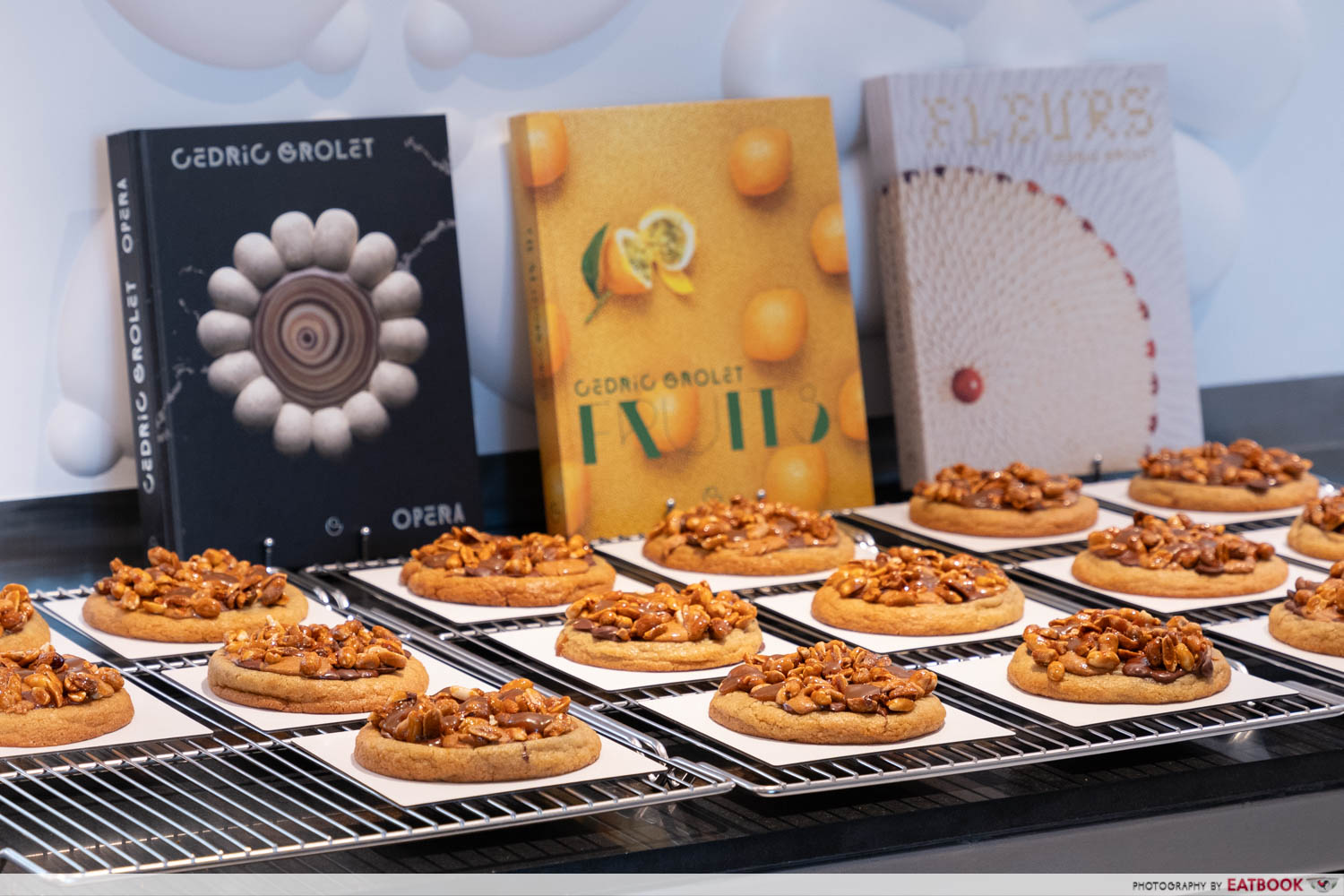 If you're up for more of a splurge, the XL Peanut Cookie ($26) is said to be a chewy one topped with chocolate, caramel and peanuts, plus a centre of peanut butter within!
There are very limited seats in the super-chio cafe, at which waiting lines currently stretch up to three hours, with people starting to queue from as early as 7am. The dine-in and takeaway queue is one and the same, unless you have a reservation, or have preordered via Click and Collect. Do note that the viennoiserie are not available for preordering—you'll have to get to the counter before 11am, and it's only while stocks last.
In other patisserie-related news, Keong Saik Bakery has opened in Bendemeer with close to 20 pastries to choose from! Highlights from our recent visit include the Muah Chee Croissant Cube and Miso Kouign-amann. Alternatively, check out Cafe Margaret, a new Korean cafe also known for their chunky cube croissants in flavours such as Matcha Cream and Injeolmi.
Address: 30 Bideford Road, Level 1, Como Orchard, Singapore 229922
Opening hours: Wed-Sun 8:30am to 6pm
Website
Cédric Grolet Singapore is not a halal-certified eatery.
Keong Saik Bakery Review: Muah Chee Croissant Cube, Otak Mac N Cheese And More In Bendemeer
Photos taken by Chiara Ang.
This was an independent visit by Eatbook.sg.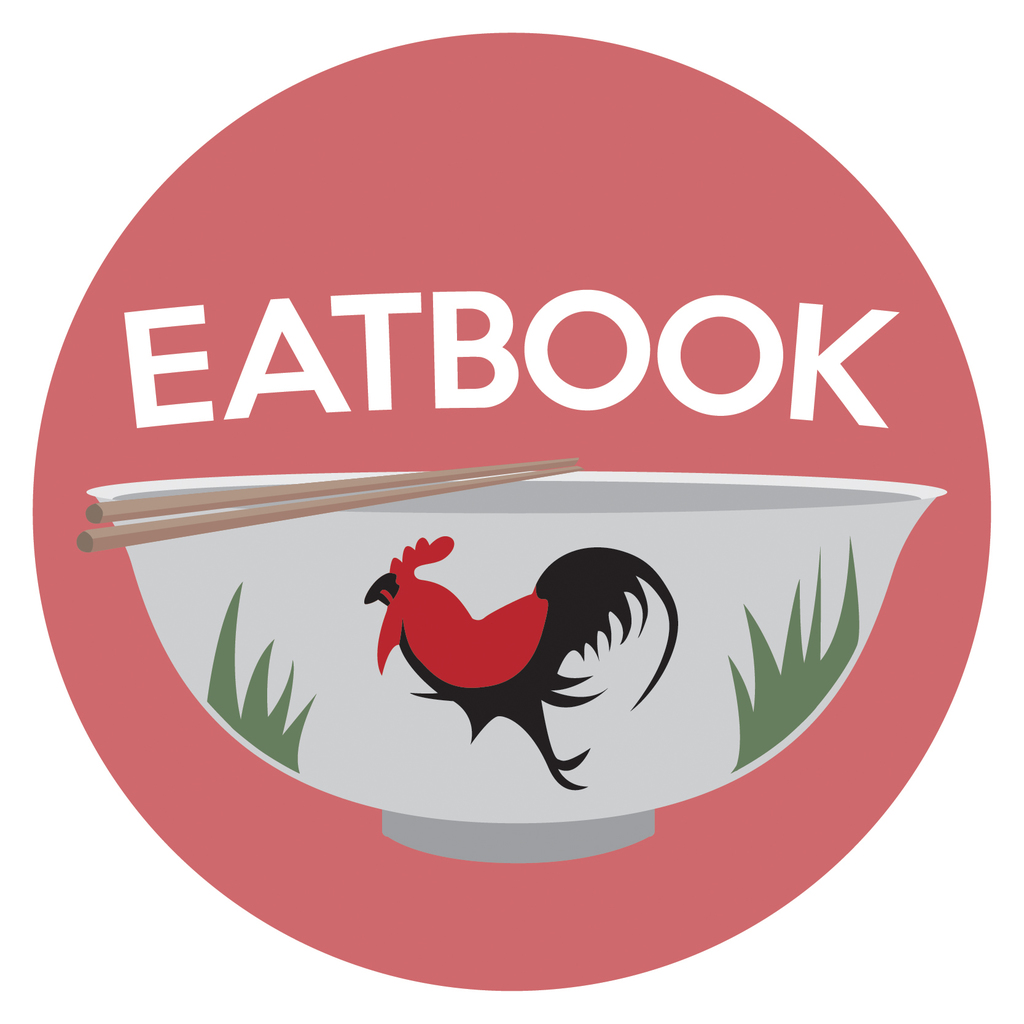 Drop us your email so you won't miss the latest news.