---
Cheap chirashi don boasting fresh ingredients
---
It's hard to budget for meals, especially when it comes to Japanese food. Thankfully, plenty of pocket-friendly options, such as places that offer affordable beef donburi and cheap ramen, have popped up. If you're looking high and low for cheap chirashi don, we've managed to narrow down the scope for you.
---
1. Izumi Japanese Fish Market
---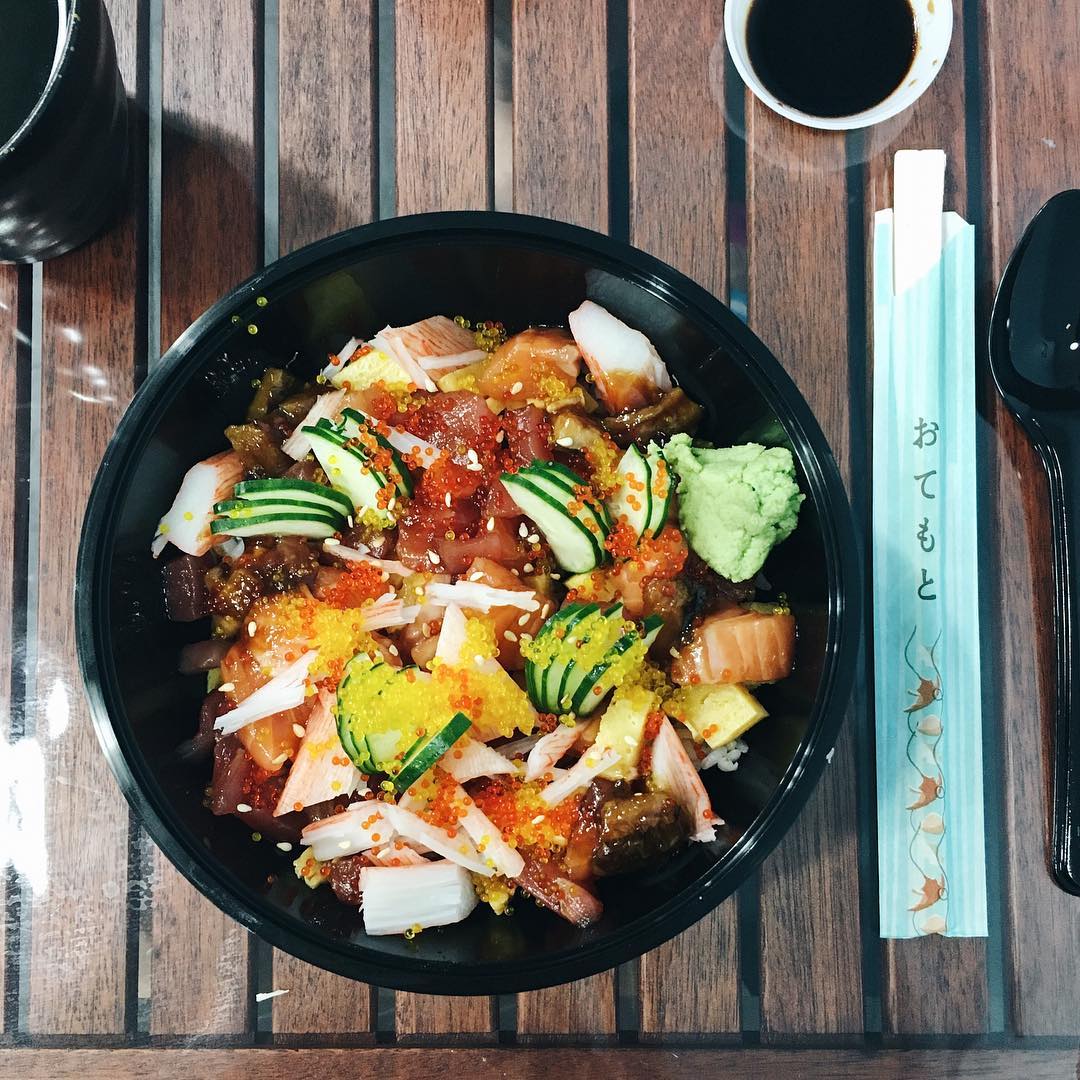 Image credit: @haanxy
Izumi Japanese Fish Market is an unassuming Japanese grocer dishing out quality donburi in Bedok. Prepared right in front of your eyes at the counter, their Bara Chirashi Don ($11.80) is loaded with thick cuts of sashimi, tuna, crab meat, tamago, anago (salt-water eel), and fish roe. The only qualm we had was that the rice could use a little more vinegar.
Address: 59 New Upper Changi Road, #01-1232, Singapore 461059
Opening hours: Mon-Sat 8am to 8pm, Sun 8am to 6pm
Tel: 6245 5568
Website
---
2. Ginzushi
---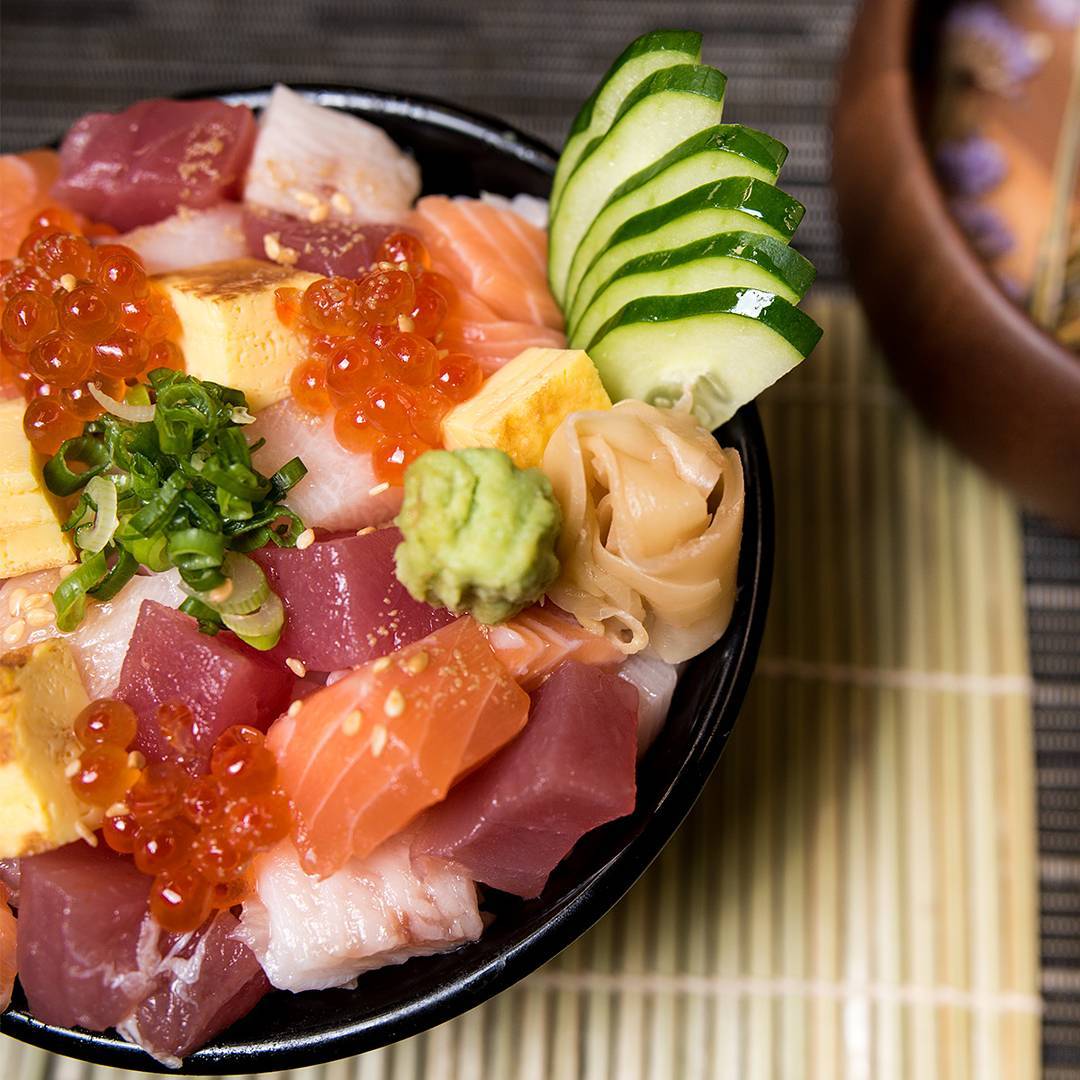 Image credit: @shokutsuten
Located in Irodori Food Alley at Jurong Point Shopping Mall, Ginzushi has a Bara Chirashi Don Set ($14.80++) that comes topped with sashimi, tuna, tamago and amberjack. This dish is said to be Ginzushi's signature item! The portion can be a little small though, and may not fill up those with a ravenous appetite.
Address: 1 Jurong West Central 2, #B1-49 Jurong Point, Singapore 648886
Opening hours: Daily 11am to 10pm
Tel: 6255 5469
Website
---
3. Sushiro
---
Get your money's worth at Sushiro. Boasting a higher fish-to-rice ratio, their Bara Chirashi ($12.80) is the most value-for-money option on this list. Served in a beautiful Japanese bowl, the fresh sashimi has been marinated in a tantalising sauce and comes in huge chunks. If price is not an issue, do order their Premium Chirashi Don ($22.80), which comes with a mountain of fresh sashimi. Be sure to come early to avoid queuing up, as there are only 14 seats in this quaint restaurant. 
Address: 301 Upper Thomson Road, #01-113F, Thomson Plaza, Singapore 574408
Opening hours: Wed-Mon 11:45am to 2:15pm, 5:45pm to 9:15pm
Tel: 9450 1020
Website
---
4. Teppei Syokudo
---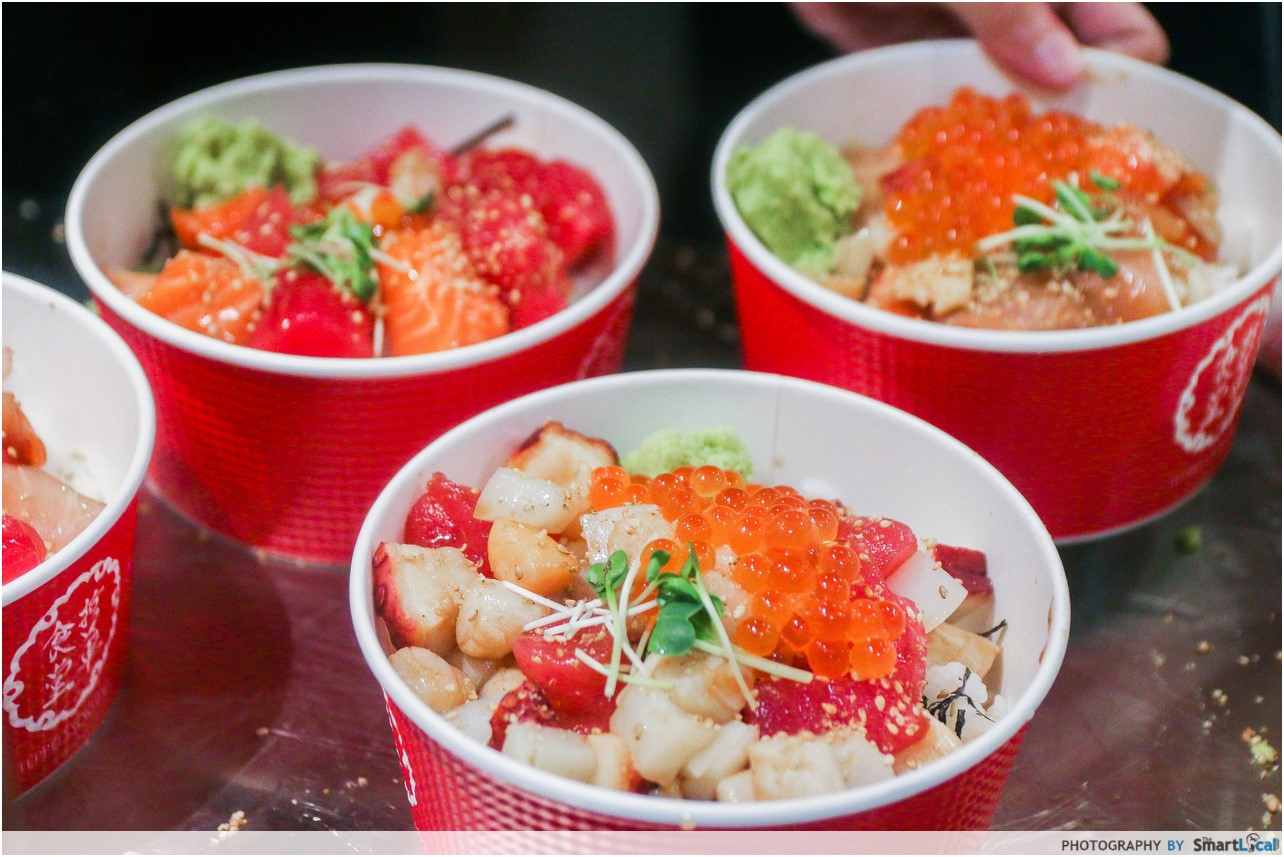 Opened by chef Teppei Yamashita, the man behind Man Man Japanese Unagi Restaurant, Teppei Syokudo offers DIY bara chirashi bowls. Great for those of you who prefer to swap your salmon for something else. While you only get to choose two types of fish, I say that's still pretty worth it for $8.80. Sashimi choices include salmon, baby scallop, yellowtail, swordfish, octopus, tuna, whelk, and squid. Top up another $3.80 and you can add on premium ingredients such as jellyfish, unagi, and salmon roe.
Address: 9 Raffles Boulevard, #01-105, Millenia Walk, Singapore 238839
Opening hours: Daily 10am to 10pm
Tel: 6509 9882
Website
---
5. Genki Sushi
---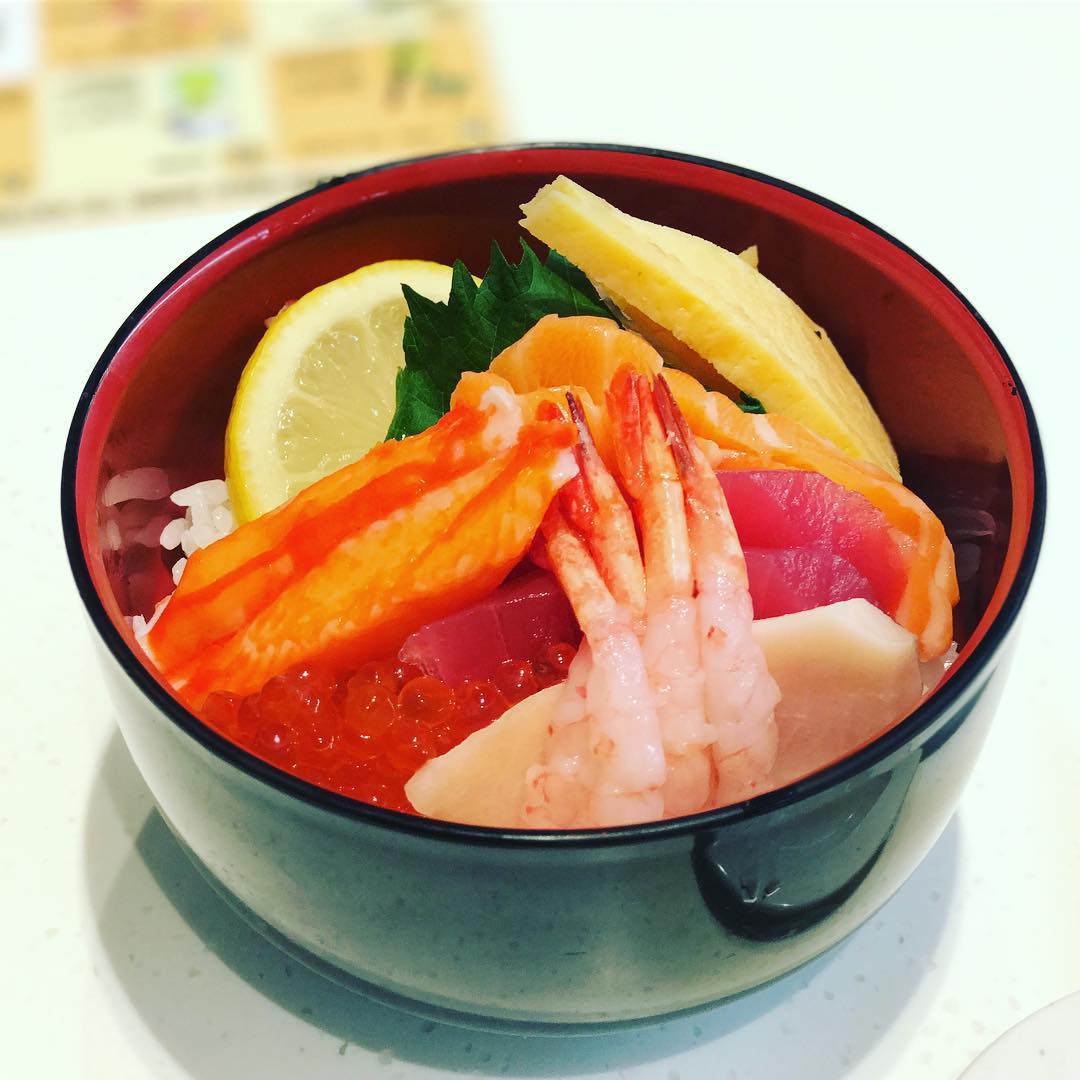 Image credit: @alchymist
We all adore Genki Sushi for its iconic automated sushi trains, but something else which deserves our attention is how affordable its menu items can be! Take its Chirashi Don ($9.80++) for instance, which is one of Genki Sushi's bestsellers. The rice bowl comes not only with thick, fresh slices of sashimi and tamago, but also juicy prawns and whole pieces of crab meat. Here's a hack – enhance your dining experience by asking the staff for a free sachet of Japanese mayonnaise. Proceed to slather the creamy sauce all over your toppings for an extra tangy kick!
Address: 181 Orchard Road, #04-30, Orchard Central, Singapore 238896
Opening hours: Daily 11:30am to 10pm
Tel: 6238 0900
Website | Menu
Full list of outlets
---
6. Chirashi-Tei
---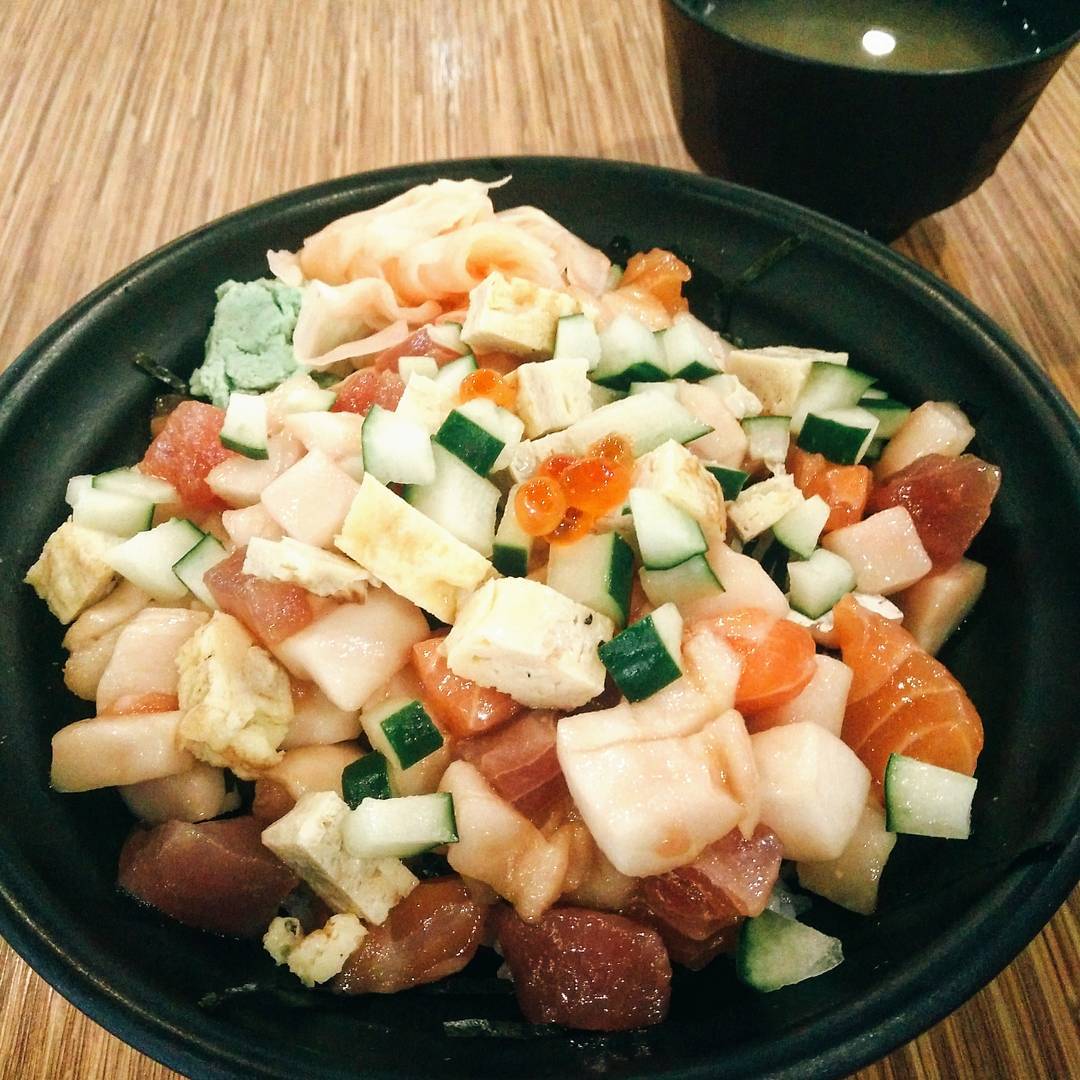 Image credit: @tame_bunny
At Food Republic in Manulife Centre, just opposite SMU, is Chirashi-Tei, a gem of a Japanese food stall. Topped with fresh sashimi, ikura, cucumber and tamago, Chirashi-Tei's Bara Chirashi Don ($9.90) is a steal. PAssion Card holders are in luck, as a 10% discount is offered so your bill comes to a grand total of just $8.90.
Address: 51 Bras Basah Road, #01-03, Food Republic, Manulife Centre, Singapore 189554
Opening hours: Daily 8am to 10pm
Tel: 6238 1601
---
7. Sushi Zanmai
---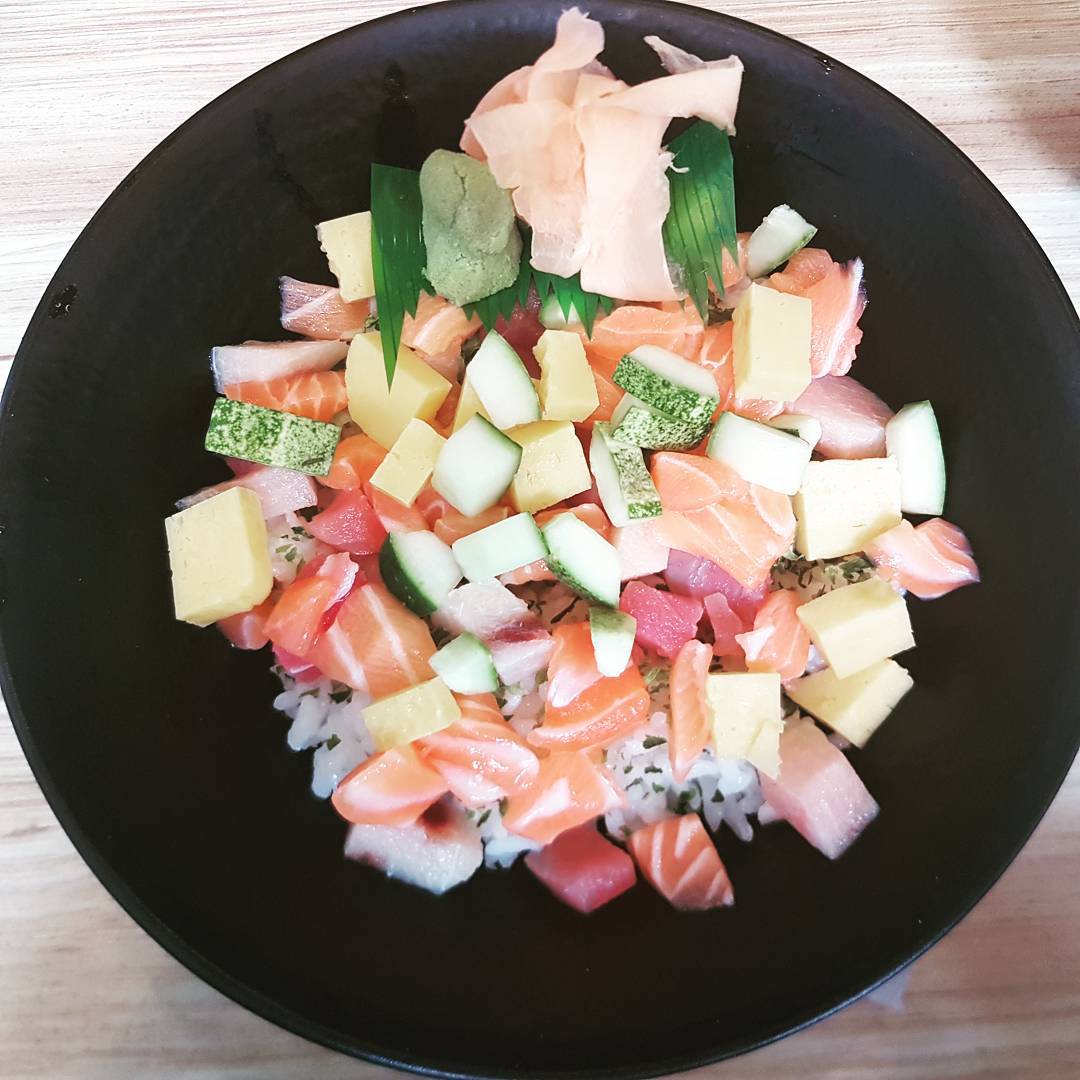 Image credit: @zihao28
Sushi Zanmai is a small restaurant with a takeaway concept, although a few seats are available at the store. Their Bara Don ($9.50) consists of sweet vinegared rice with a decent portion of freshly diced sashimi. The toppings can get a little dry, but dipping your sashimi in shoyu will easily settle the problem. Plus, for its price, I'd say this is still a pretty good buy!
Address: 6 Changi Business Park Avenue 1, #01-35, UE Bizhub East, Singapore 486017
Opening hours: Mon-Fri 11am to 7pm
Tel: 6636 0935 
---
8. Kaisen Tei
---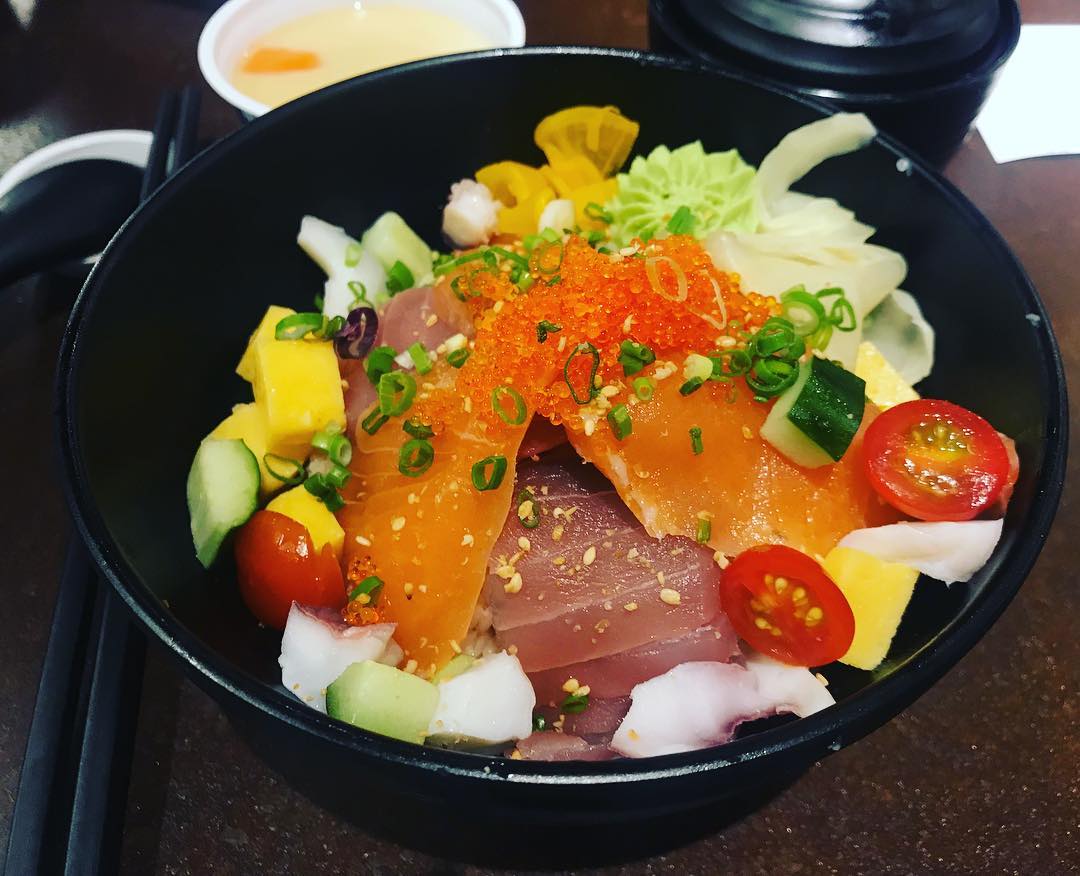 Image credit: @snowflake1221
You'll find Kaisen Tei at hipster food court Platform M. Try their Signature Kaisendon ($12.90). It's the most value-for-money to me, as it's topped with generous, fresh slices of salmon, tuna and swordfish, tamago, squid and flying fish roe. The dish is then drizzled in savoury Japanese sauces. If you're not into the mix they offer, you could always just customise your own donburi at $11!
Address: 10 Eunos Road, Level 2, Platform M, SingPost Centre, Singapore 408600
Opening hours: Daily 11am to 10pm
Tel: 6747 3585
---
9. Rakki Bowl
---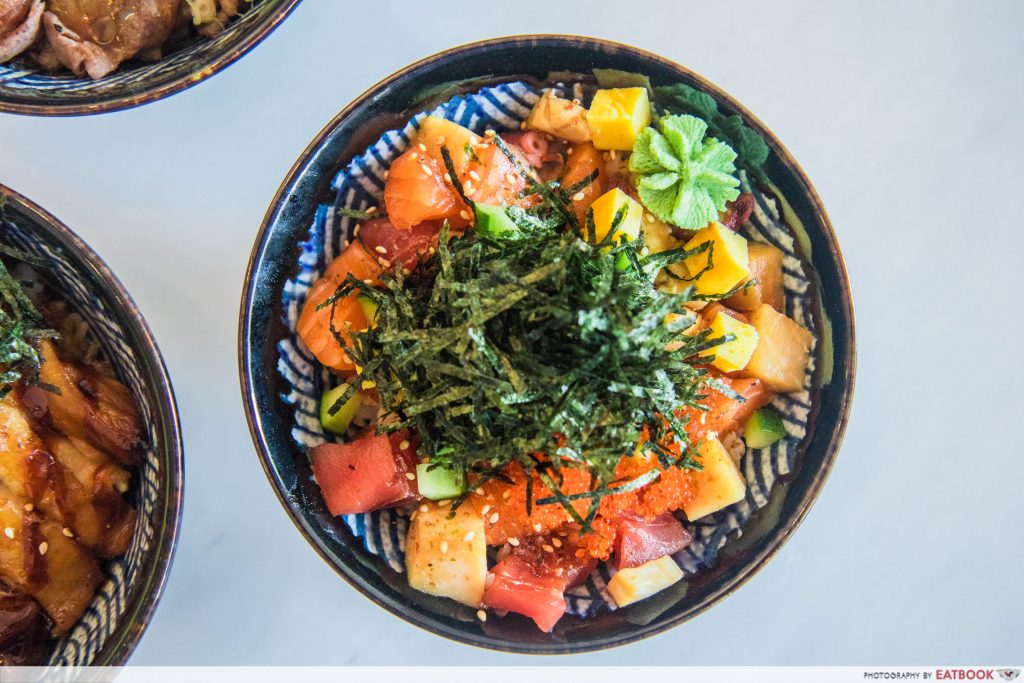 This vibrant Bara-Chirashi ($12.90) can be found at Rakki Bowl, a donburi outlet located under the same roof as a cafe and nail salon. The chirashi don is piled with cubes of tamago, tuna, salmon, octopus and swordfish, as well as a scoop of flying fish roe. Finally, the condiments are tossed in a house-made sauce which provides the dish with a salty punch. Try Rakki Bowl's value-for-money Signature Truffle Wagyu Don ($12.90) while you're here as well. This delicious dish comes with truffle oil-infused marbled beef and a jiggly onsen egg.
Check out our full review of Rakki Bowl!
Address: 41 Beach Road, #01-01, Candour Coffee, Singapore 189680
Opening hours: Daily 12am to 3pm, 6pm to 9:30pm
Tel: 8818 8198
Website
---
10. District Sushi
---

District Sushi is a casual Japanese eatery popular among the working crowd at Bugis. Their Bara Chirashi Don ($13) consists of thick chunks of salmon and tuna, including pieces of octopus and a garnishing of ikura. Finally, the dish is topped with a deshelled, poached prawn as its centrepiece. I'd also recommend the Salmon Mentaiyaki ($13) here, which comes with a salmon fillet blanketed in a thick layer of creamy, torched mentaiko sauce. So if you're in the vicinity with just a few notes in your wallet and an empty stomach, there's no feeling more fulfilled than indulging in your money's worth.
Check out our full review of District Sushi!
Address: 91 Bencoolen Street, #01-15, Sunshine Plaza, Singapore 189652
Opening hours: Tue-Sun 12pm to 2:30pm, 6pm to 8:30pm
Website
---
Bonus: Don Play Play
---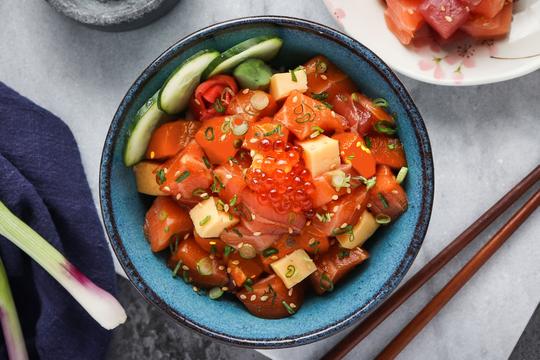 Image credit: Don Play Play's website
This Salmon Chirashi Don ($12.80) from Don Play Play may only contain salmon cubes for sashimi, but the generous helping of fish sure does make up for it! The moist chunks of raw salmon is marinated in a shoyu sauce, while the cucumbers lend a crunch to the dish. The sweet flavour of the tamago also contrasts nicely with the salmon. Don Play Play takes pride in the presentation of their food, so you're guaranteed to have an aesthetic shot for the 'gram. However, Don Play Play currently does online deliveries only, so you have to place your order on their website and either select a pickup location, or have your meal delivered right to your doorstep with a minimum of 10 bowls ordered.
Website
List of pickup locations
---
Quality is made affordable at these cheap chirashi don places
---
Money is often an issue when it comes to enjoying a tasty bowl of chirashi don. However, that doesn't mean you should settle for anything less! Now that you've found this list of cheap chirashi don places, you'll know where to head to the next time the cravings strike.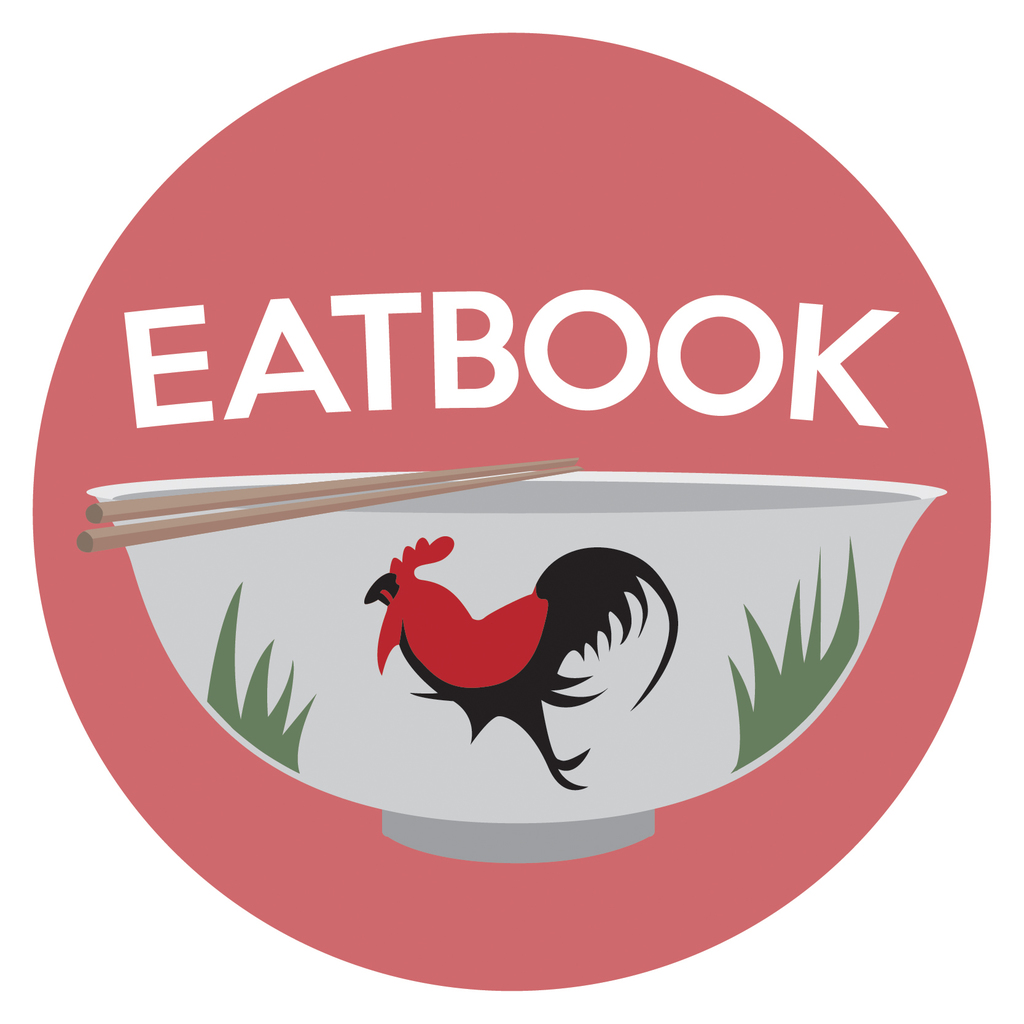 Drop us your email so you won't miss the latest news.