Chef Chik serves legit Cantonese dishes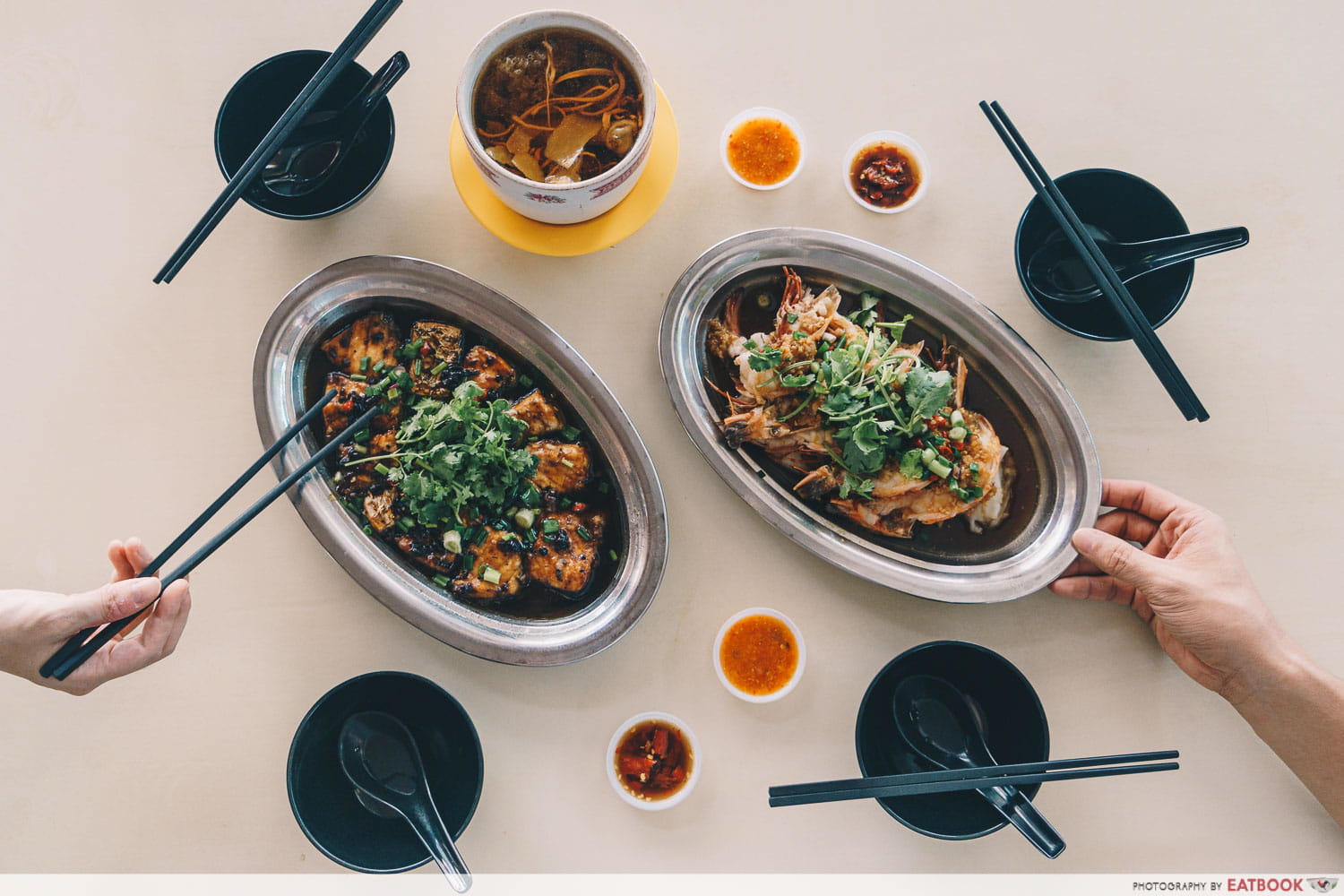 I regard Cantonese cuisine as my ultimate comfort food. See, I was raised by my grandmother and she always managed to put a feast on the table, no matter how laborious the preparation might be. I remember scurrying to the kitchen whenever I heard the cadenced knocks of her chopper, hoping I'd be able to catch a glimpse of my grandmother preparing steamed whole fish or stir-fried har lok prawns. I was very keen to delve into what Chef Chik had to offer, as I have very fond sentiments associated with Cantonese dishes.
Originally from Hong Kong, Chef Chik came to Singapore more than 28 years ago, and was a chef at several hotel restaurants. He then embarked on a hawker journey with his wife, selling a specially curated list of Cantonese fare at Haig Road Market and Food Centre.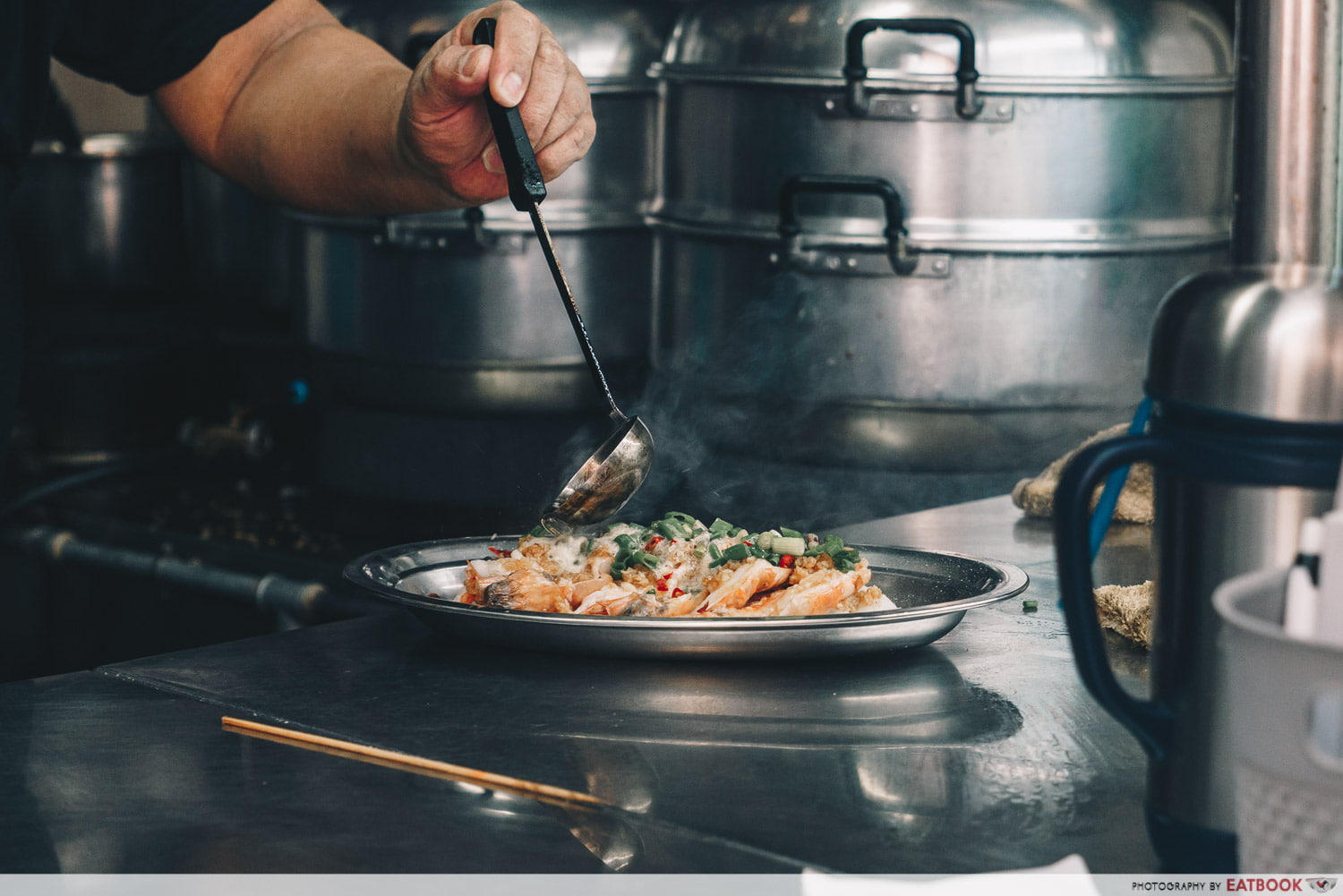 While his wife handles the orders, Chef Chik is solely responsible for executing the dishes. The amiable pair takes pride in their offerings and is particularly known for their steamed dishes and double boiled soups. Their claypot rice is also another hot favourite. However, it is not available during this period of time. 
They were very cordial, and were also willing to strike up a conversation or two with their customers. It was pretty endearing when I noticed his wife referred to him as "sifu", which is a term used to call someone who mastered a high level of skill. 
Food at Chef Chik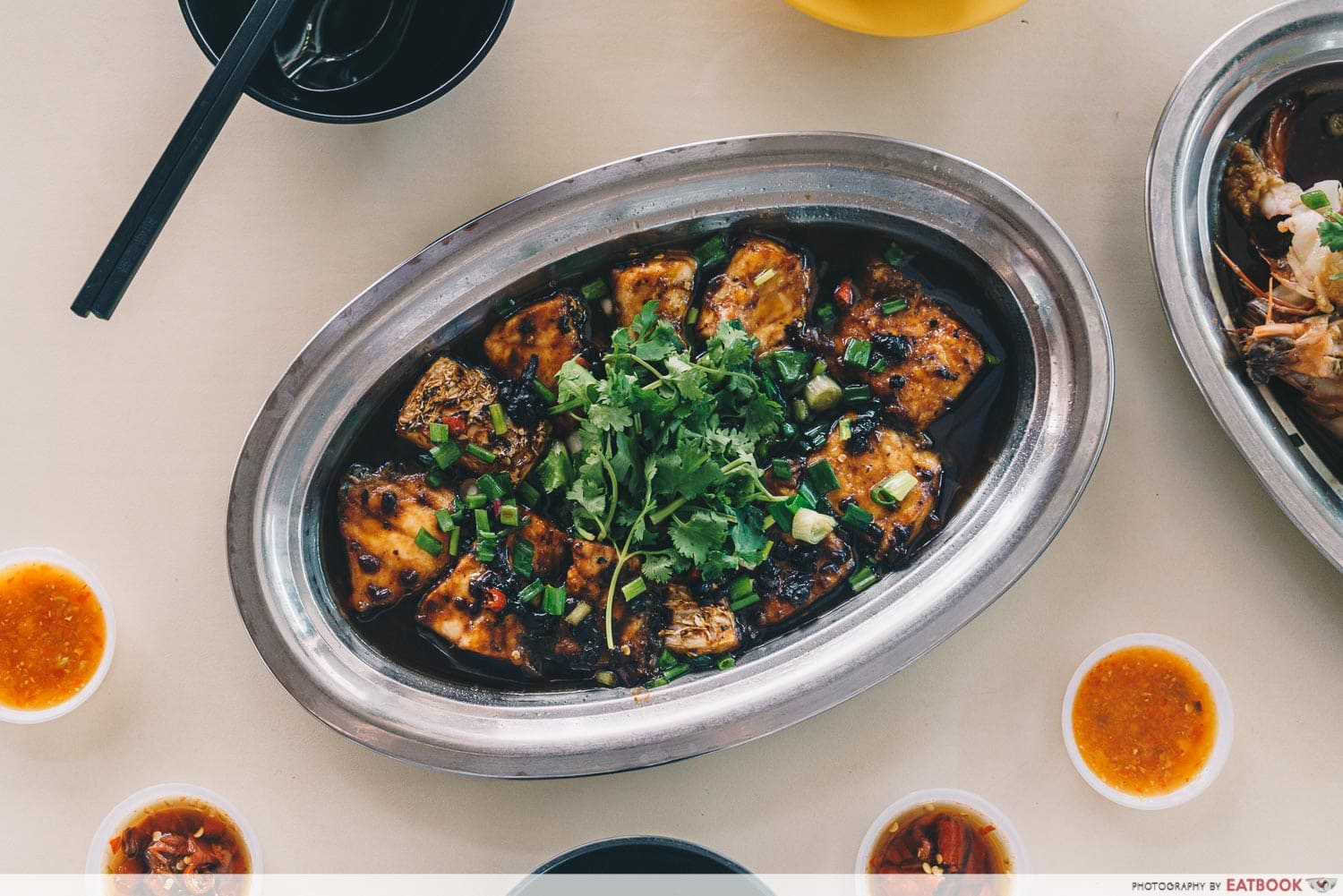 I had to get the Steamed Threadfin Belly ($18) as it was esteemed by many. We were told by the lady boss that it is usually steamed with a light soy base, but Chef Chik genially added fermented black beans so that we'd be able to savour something different, since we were having another dish with a similar base. Do note that the steamed threadfin belly is seasonally priced.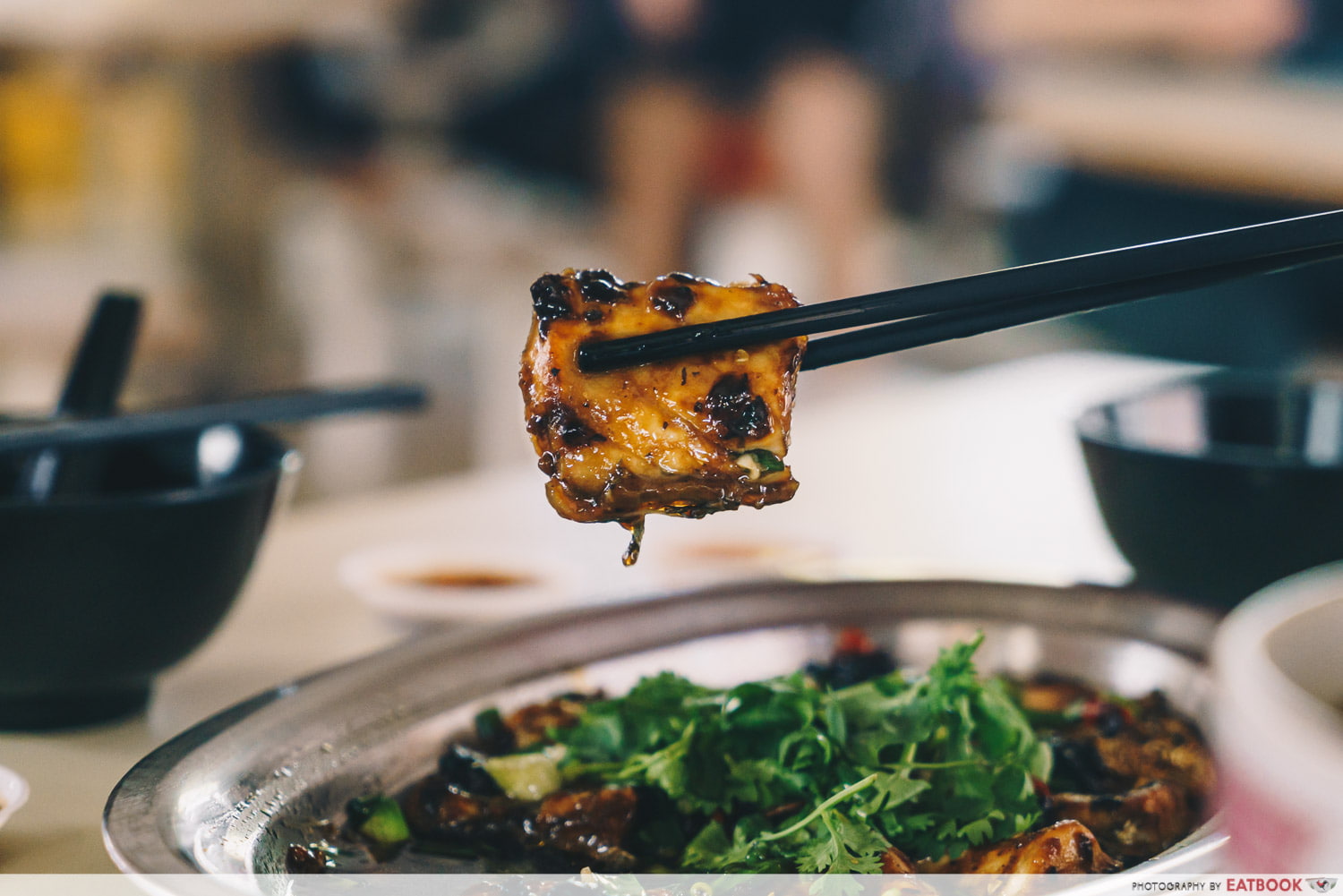 Each piece of fish was stained with the black bean dressing, and was eminently delicate. It was challenging to even lift it up with chopsticks without having it fall apart. The fish was light and moist, and its flavours were further enhanced by the depth of the sauce. The black beans had a briny taste, while the parsley and spring onions added an element of freshness.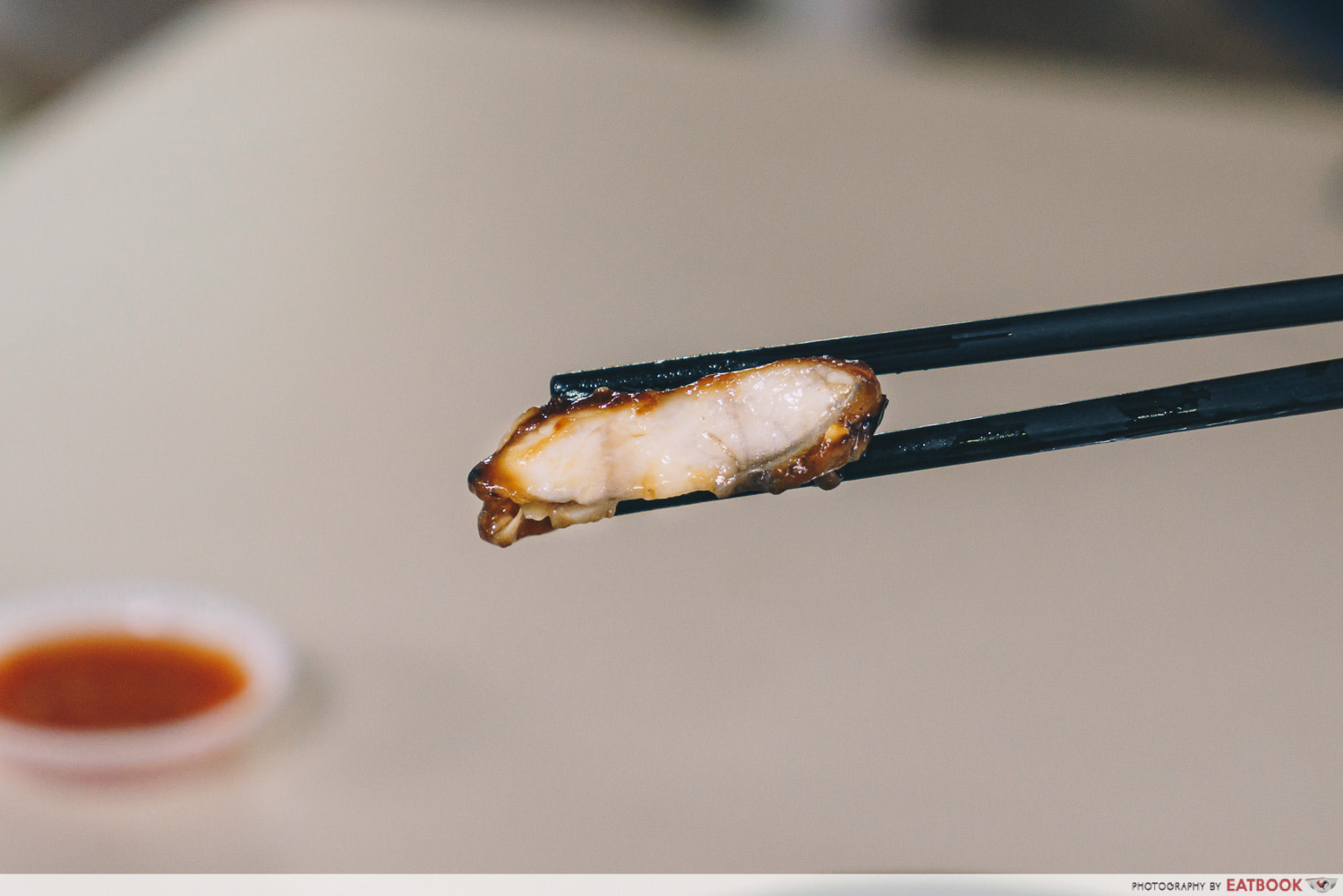 This dish already won my heart over, simply by its texture. There was just the right amount of fat in the fish for it to be smooth and flaky, without being too greasy. When asked what the secret was behind the silky texture, Chef Chik mentioned that timing is key.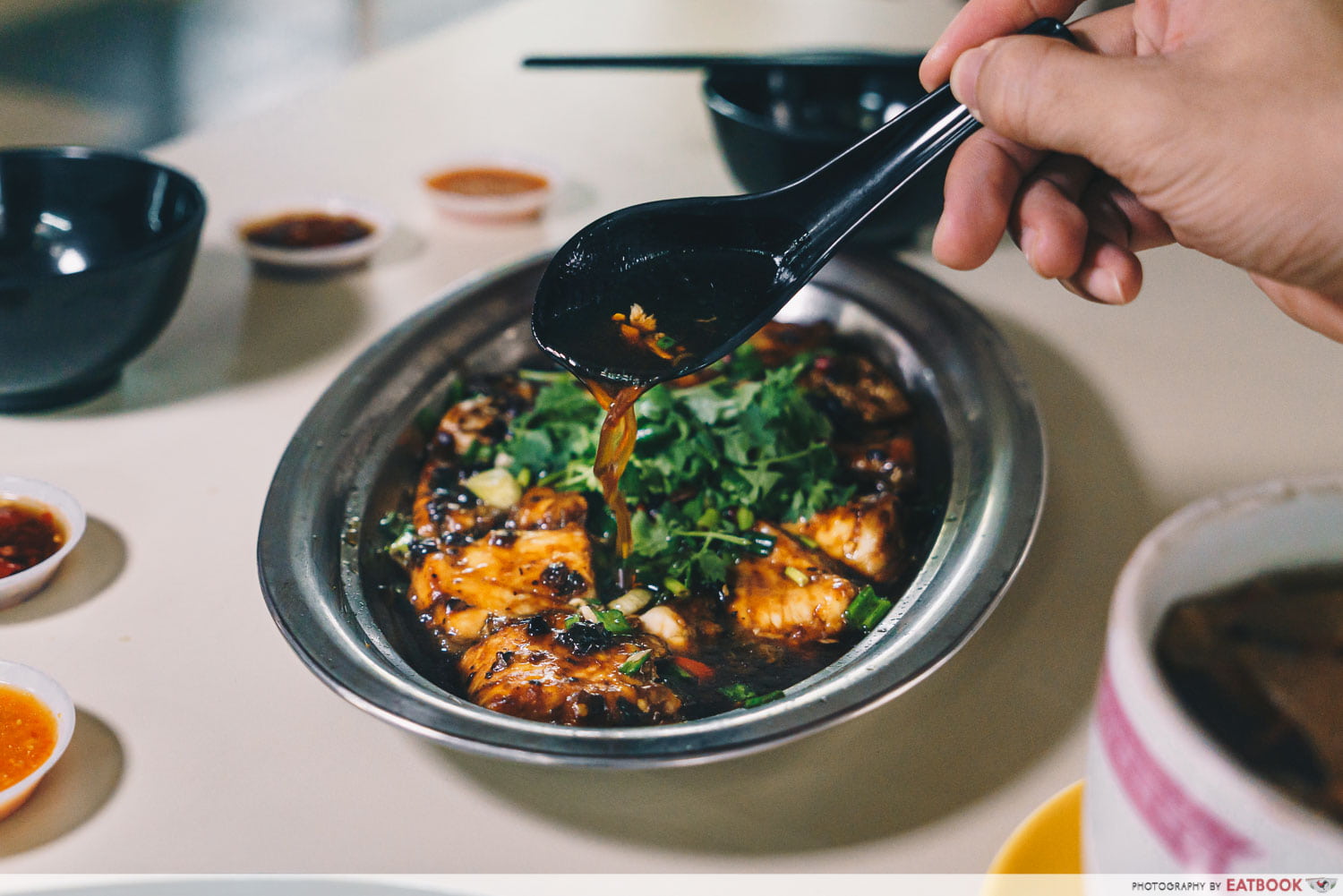 I wouldn't be doing the gravy justice if I were to simply call it soy sauce. It definitely had a predominant soy saltiness, but with a sweet and savoury aftertaste that's probably contributed by the fish and aromatics. I recommend eating this with a bowl of steaming jasmine rice so that it wouldn't be too salty for one's palate.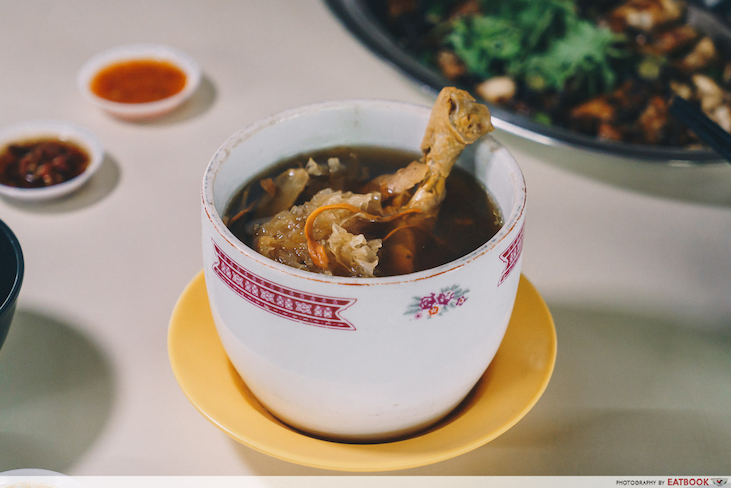 Soups are the epitome of comfort food, and Chef Chik's Cordyceps White Fungus Steamed Chicken Soup ($6) truly hits the spot. I was first greeted with its aroma, beckoning me to take the first sip. It had a light chicken essence and a low hum of herbal fragrance that was not too overpowering. There was just something about the soup that made me continuously reach out for more.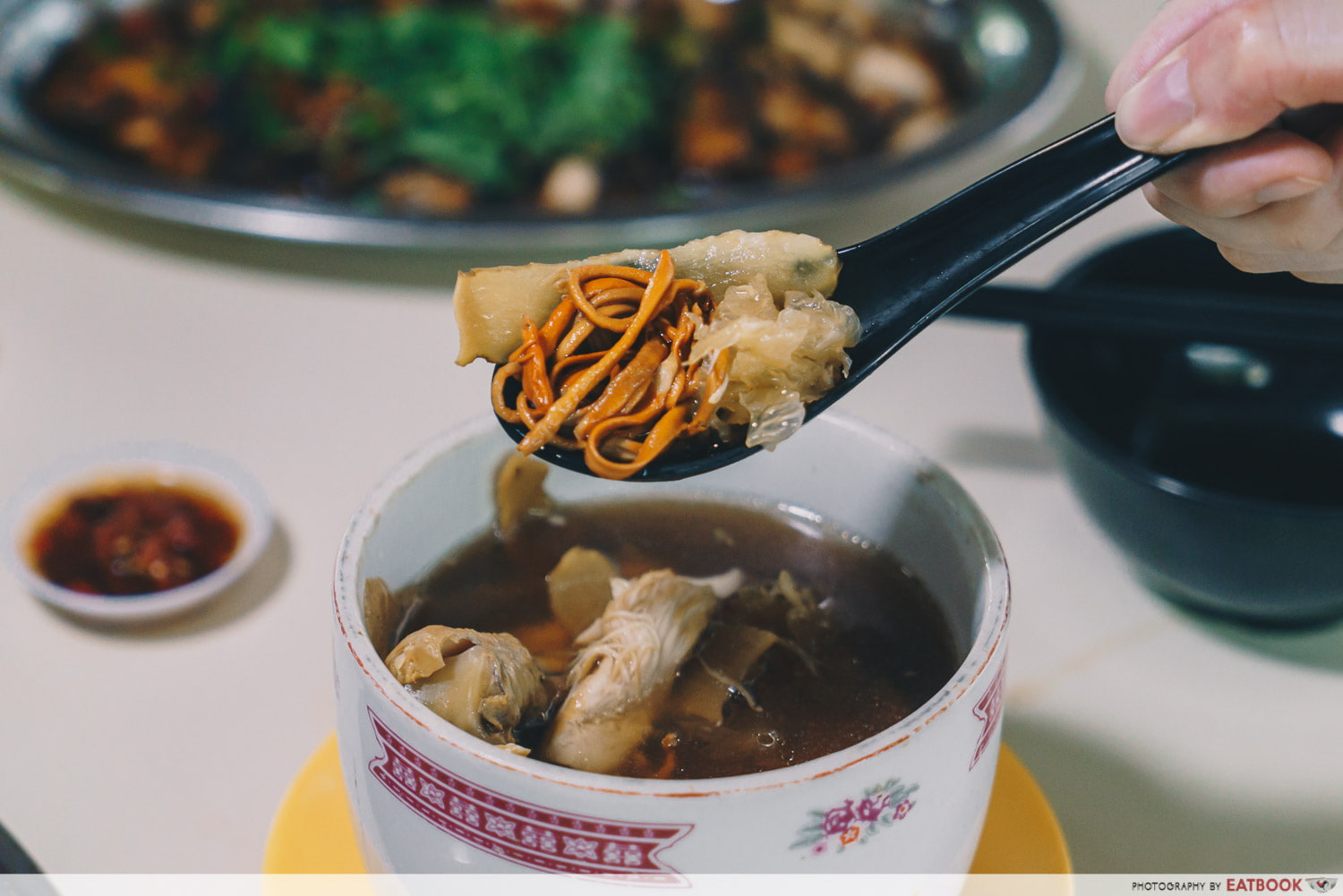 Apart from its curative properties, the soup was loaded with other Chinese herbs that had nice textures, especially the strips of cordyceps and white fungus.  
The soup also featured an entire chicken drum, which was fall-off-the-bone tender. Even though most of the chicken flavours had already seeped into the soup, the texture of the chicken compensated for it.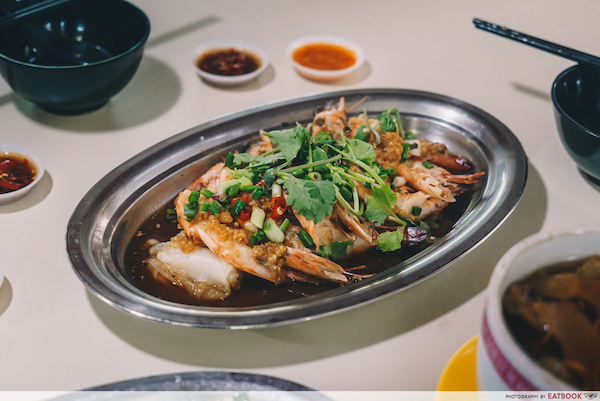 The Steamed Prawns with Chee Cheong Fun ($18) was an off-menu item, and it was specially recommended by the lady boss. If you appreciate strong garlicky flavours, then you'd savour this dish with gusto. The prawns were nested on a bed of chee cheong fun, while being covered with a blanket of fried garlic, chilli padi, spring onions, and parsley.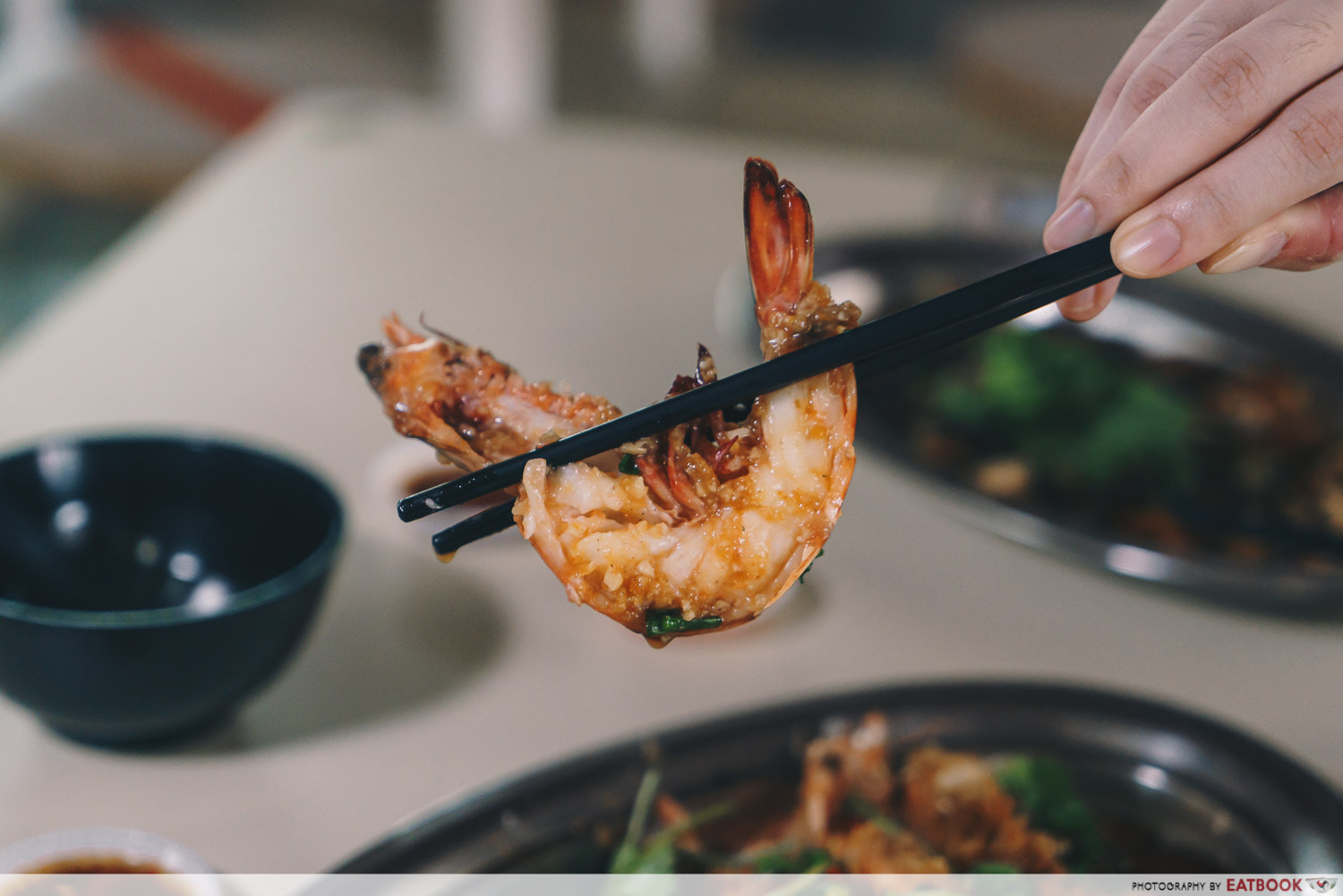 You'll be glad to know that these weren't your average, skimpy looking prawns. They were plump and juicy, with a crunchy texture. The tastiest parts of the dish were, hands-down, the insides of the prawn heads, as they were chock-full of distinctive, rich umami flavour. 
I find it a chore to deshell prawns but thankfully, they were half cut, and I was able to detach the flesh from the shell with ease.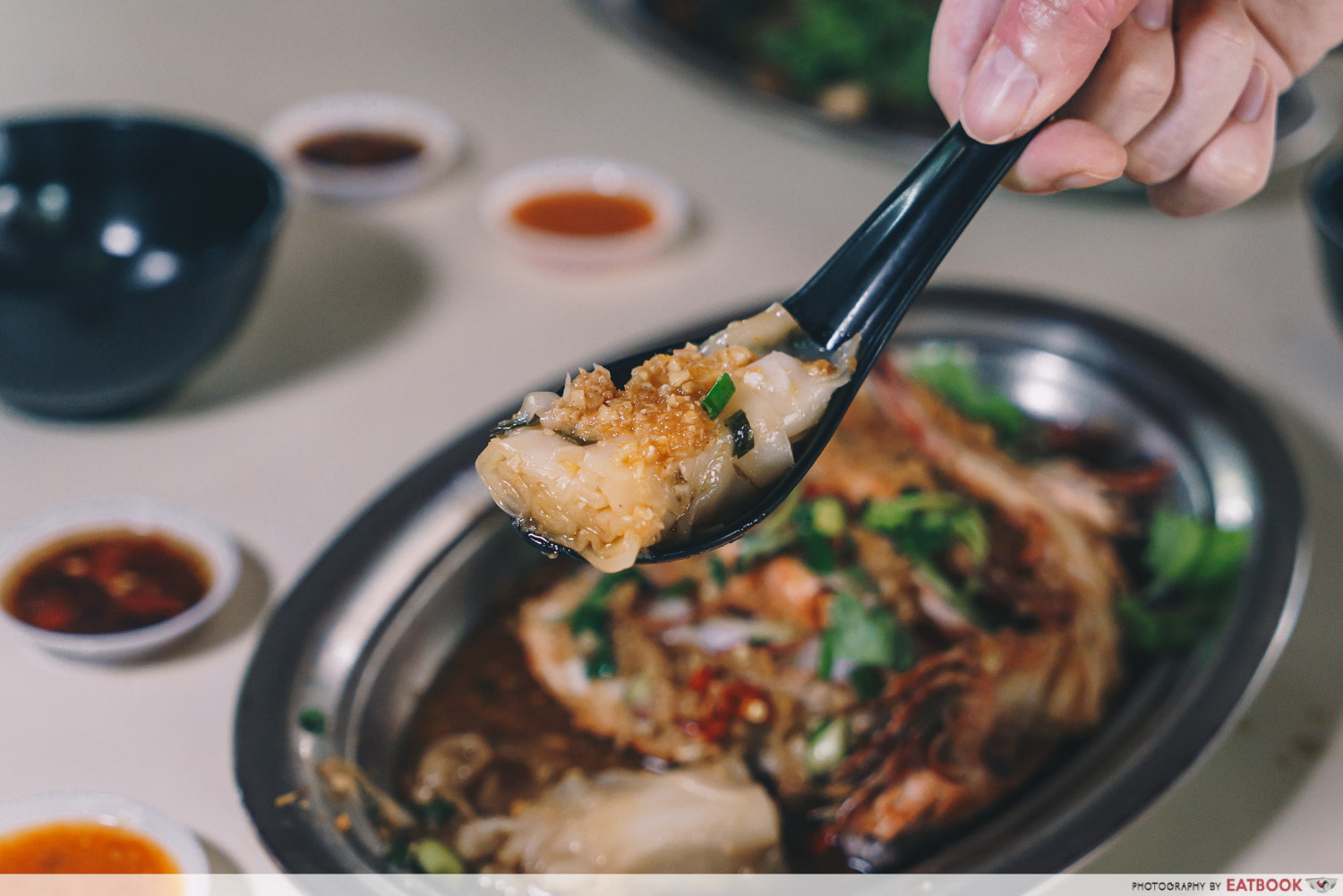 The chee cheong fun had layers of thinly rolled sheets that had a pleasant chewiness. Since it didn't have much flavours on its own, it took on the garlicky savouriness of the sauce. 
Ambience at Chef Chik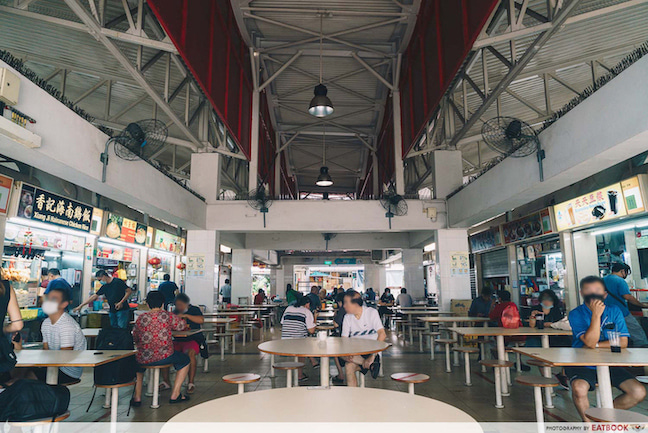 Less than 10 minutes away from Paya Lebar MRT Station, Haig Road Market & Food Centre offers an array of delectable hawker eats. It has a commodious interior with a comfortable laid back ambience. There are no large crowds, so finding a vacant table would be pretty effortless.
Chef Chik did have occasional orders during non-peak hours, but I realised that the dinner crowd, mostly takeaways, would only commence from 5:30pm onwards. By 6pm, some of their double boiled soups would already be sold out. 
The verdict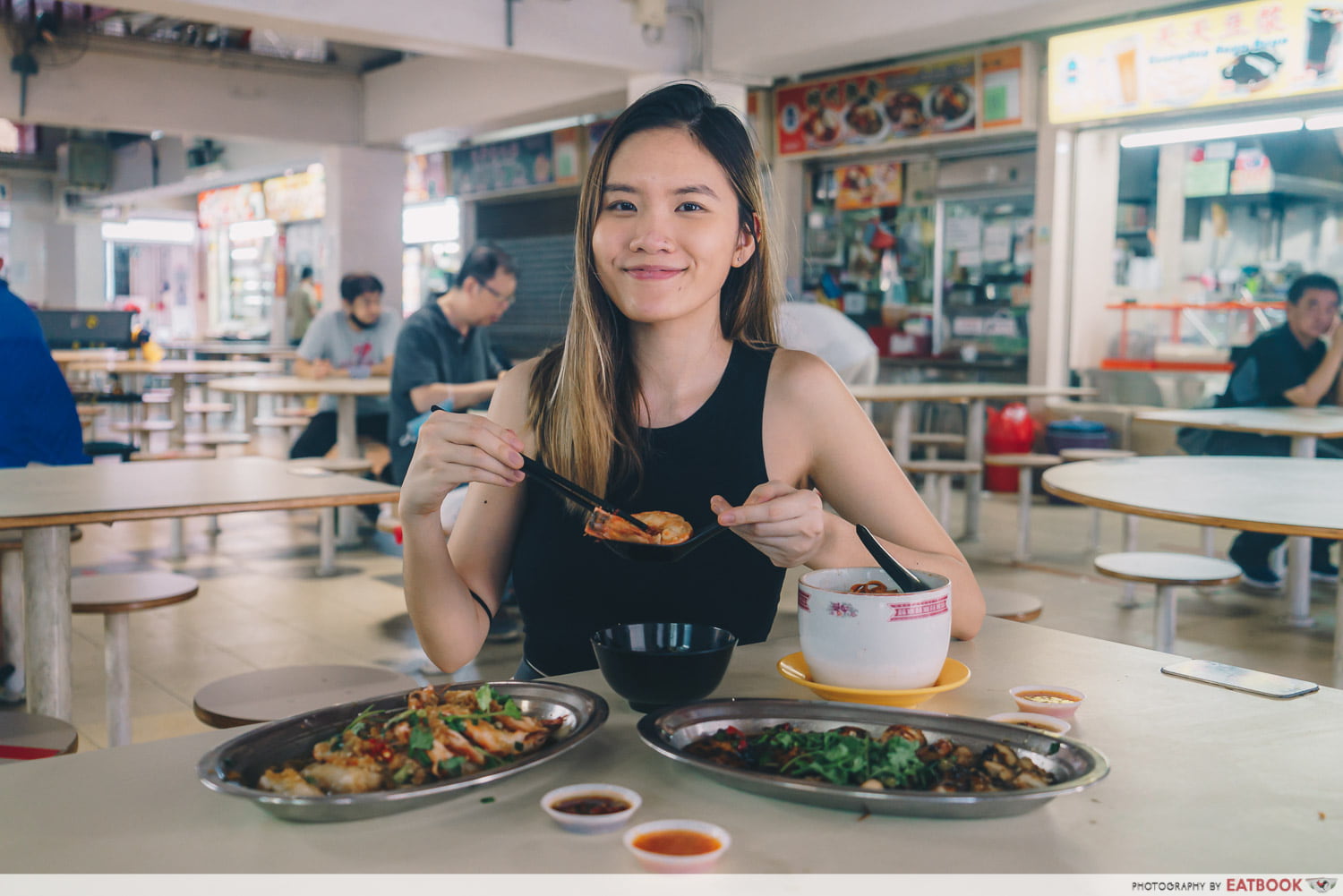 Chef Chik dishes were simple and showcased exquisite techniques. I was most impressed with the consistency of their food, where each dish was definitely way above sub-par standards. Even though I felt like their menu was slightly limiting compared to the average zi char stores, I wouldn't complain because they managed to prove that quality is indeed over quantity. 
Besides the food, the hospitality and warmth of Chef Chik and his wife made this experience even more homey. I would definitely return with my family to relish in their restaurant-quality fare.
10 Haig Road Market & Food Centre Stalls For Kolo Mee, Claypot Rice, And More
For more cheap and tasty viands in the vicinity, check out our list of stores to try at Haig Road Market & Food Centre. Alternatively, head over to our review of Luck Xiao Chao featuring fish dishes from $10.
Luck Xiao Chao Review: Cheap And Good Zi Char Stall At Kallang With Fish Dishes At $10
Address: 13 Haig Road, #01-36, Singapore 430014
Opening hours: Wed-Thurs, Sat 11:30am to 2:30pm
Tel: 9011 8979
Chef Chik is not a halal-certified eatery.
Photos taken by Edmund Wong.
This is an independent review by Eatbook.sg.
Chef Chik Review: Legit Cantonese Hawker Food At Haig Road By Ex-Hotel Chef From Hong Kong
Chef Chik Review: Legit Cantonese Hawker Food At Haig Road By Ex-Hotel Chef From Hong Kong -

8.5/10
Summary
Pros
– Fresh and good quality seafood
– Flavoursome soup
– Great consistency in dishes
Cons
– Pricier than average hawker food
– Items on menu are slightly limited
Recommended Dishes: Steamed Threadfin Belly ($18), Cordyceps White Fungus Steamed Chicken Soup ($6)
Opening hours: Tue-Sat 12pm to 7:30pm
Address: 13 Haig Road, #01-36, Singapore 430014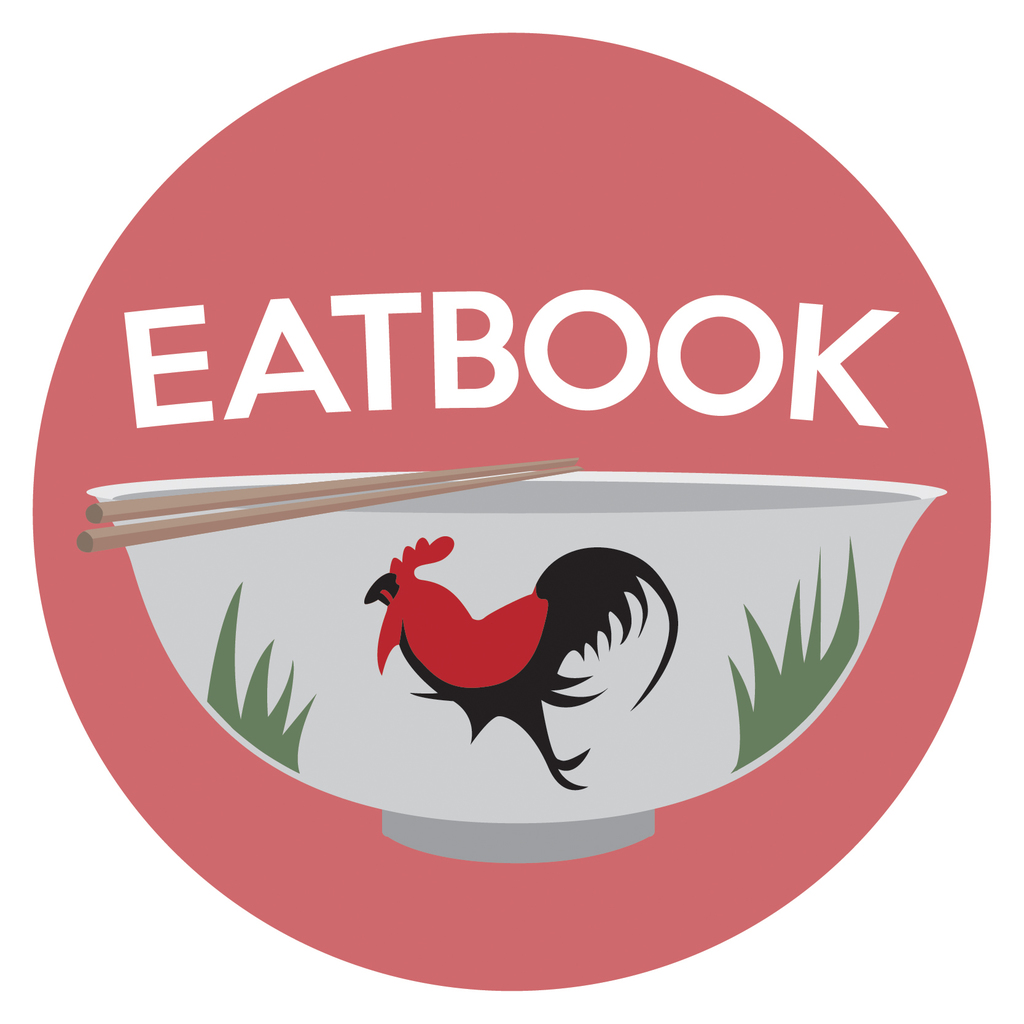 Drop us your email so you won't miss the latest news.