Cheap and good zi char at Luck Xiao Chao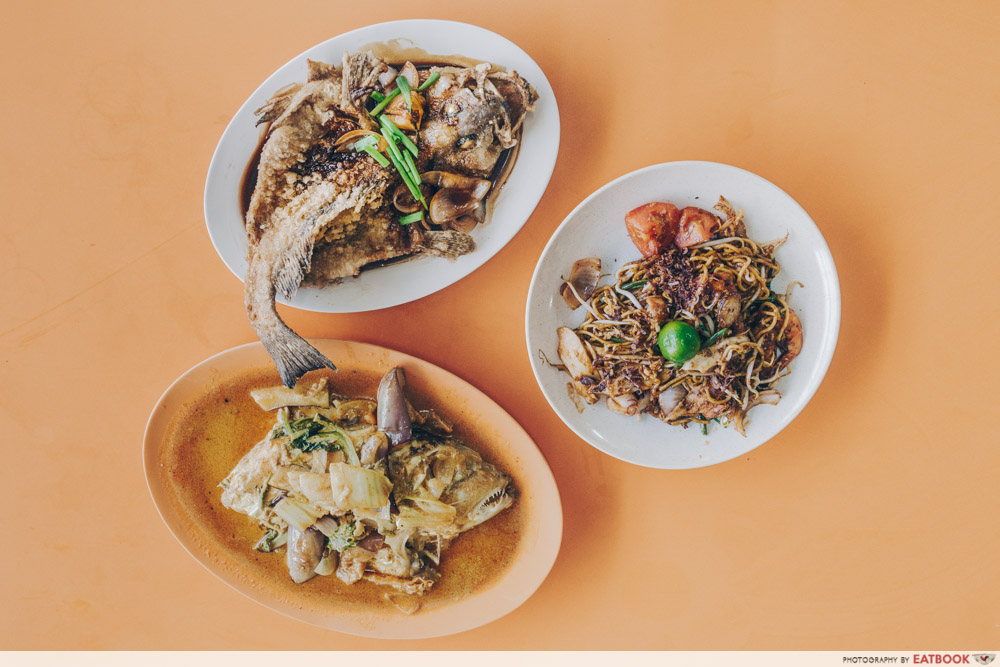 Fact: seafood in Singapore is expensive.
When I was writing about cheap seafood restaurants in Johor Bahru, it occurred to me how much more Singaporeans are paying—no wonder people head to JB for seafood. Luck Xiao Chao is one of the few places in Singapore where you'll find cheap stir-fries that are comparable to those across the border.   
You can expect seriously good food here. Starting his way up from being an apprentice, chef-owner Mr Lim, 55, worked at various restaurants for a few decades before setting up his own hawker stall.  
Food at Luck Xiao Chao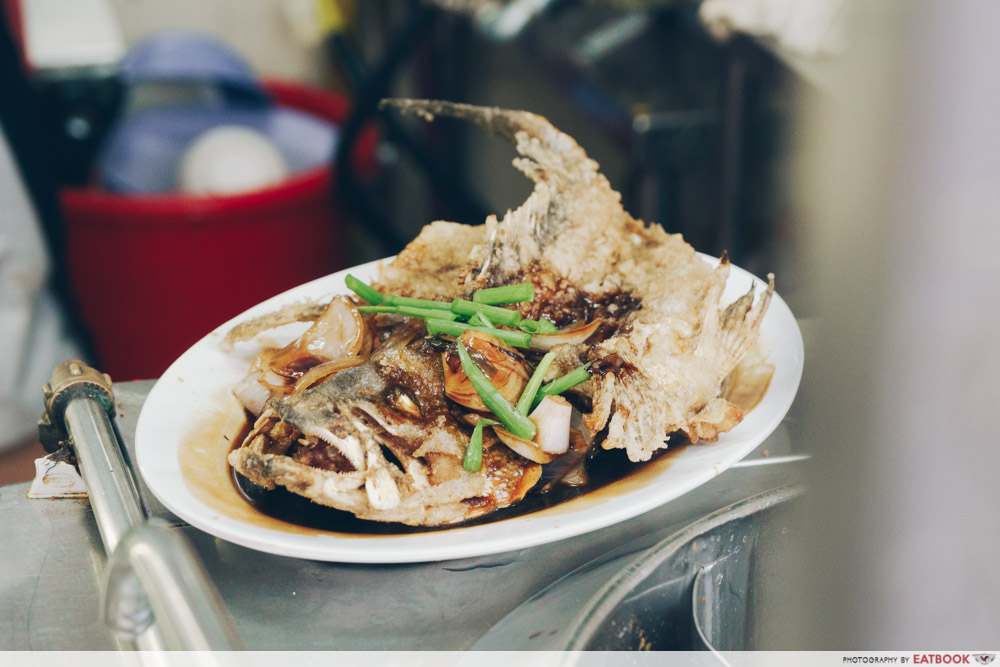 Having placed my order for a Crispy Deep Fried Fish ($10), Mr Lim darted out of the stall to his trusted fishmonger located in the same market.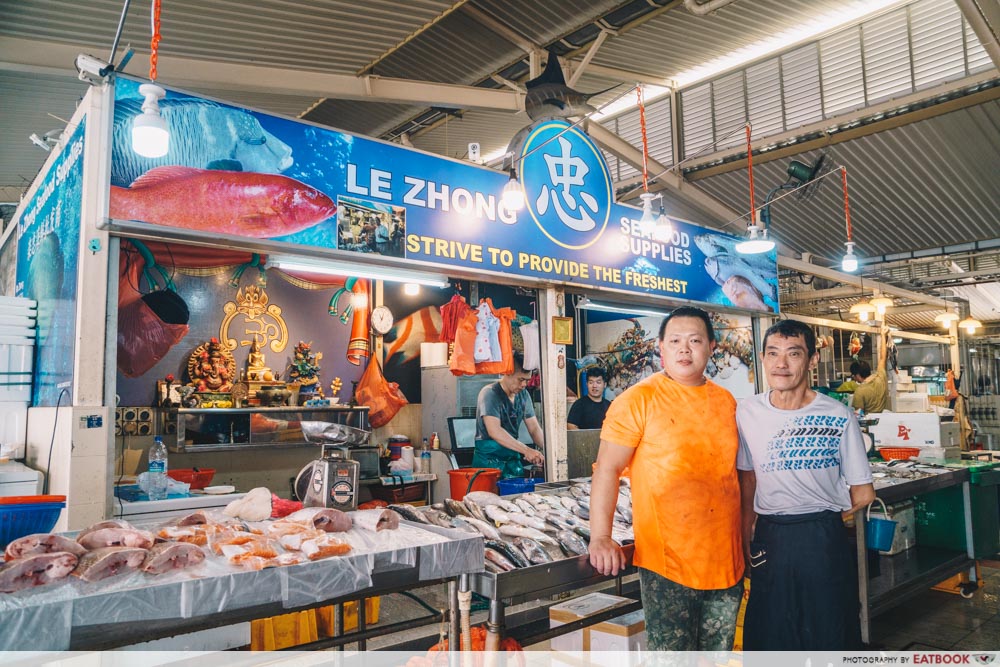 He chatted for a bit, picked up a few fish, then headed back to get one of them prepared. I'm told that both owners have been friends for a long time.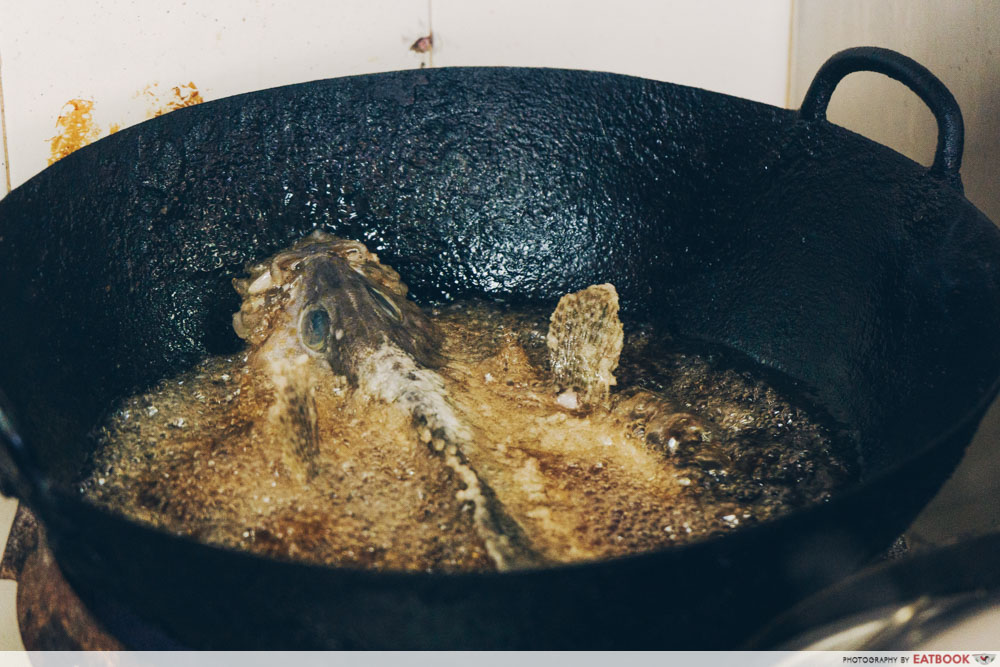 In his stall, the glistening grouper was butterflied, then deep-fried in a large wok of oil. It resurfaced minutes later with a crusty, golden brown exterior.
The accompanying sauce was a concoction of soya sauce, oyster sauce, and a few other secret seasonings. Everything was strewn into another wok in a skilful coordination of woks and ladle.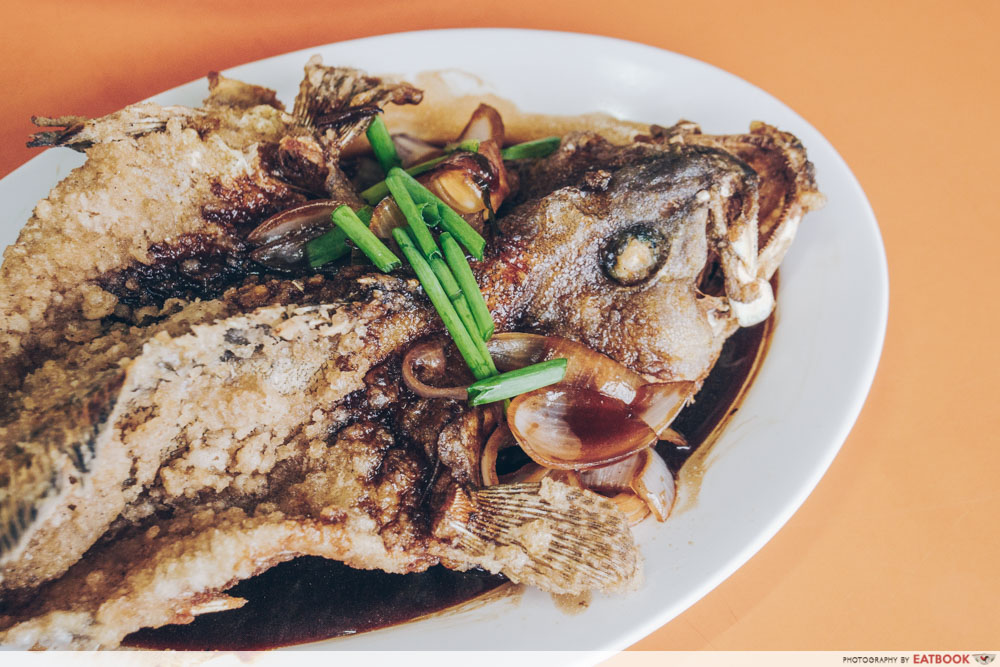 The end product was truly magical. The fish had been battered lightly, and was breathtakingly crispy. The sauce, though simple, was fragrant. And though the preparation was laborious, the dish remained affordable at $10.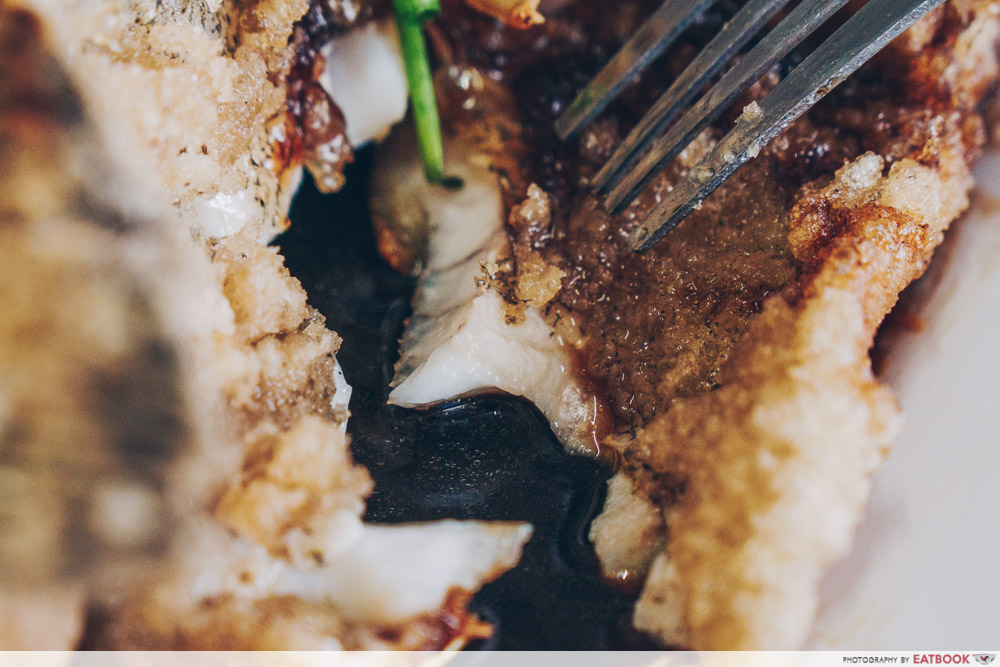 Tearing the fish apart shattered its crust, revealing soft and flaky flesh. Every bite held a beautiful play on textures. The crispy skin shattered in my mouth, while the buttery flesh gave way to a flaky and pillowy inside.
The flavours of the fish and sauce also went beautifully together. Earthy notes from the former complemented the fresh fish, and I loved how the funky aftertaste of oyster sauce lingered at the end.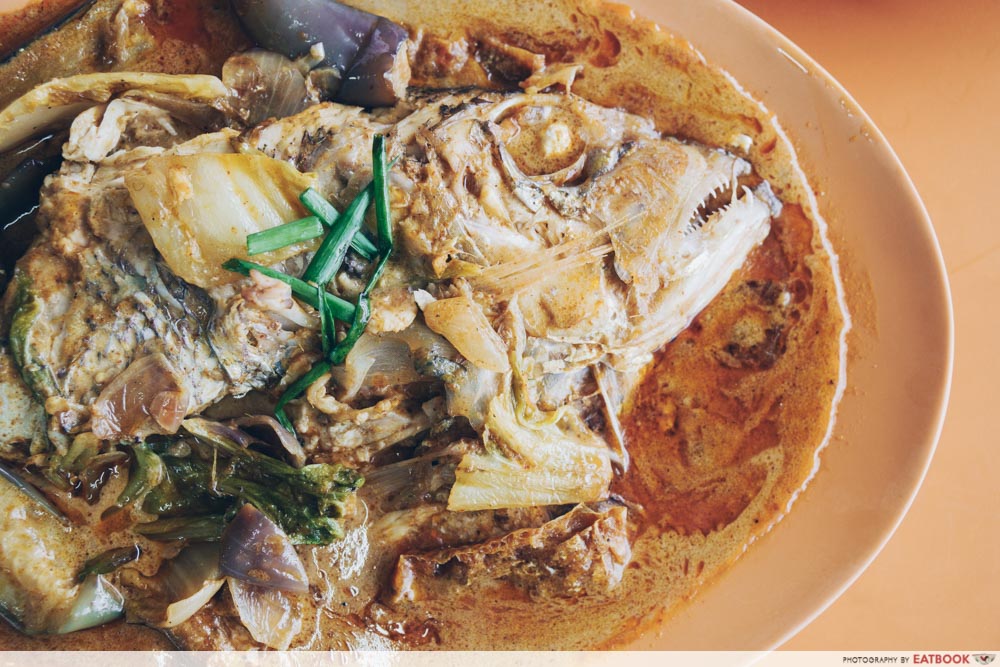 The Curry Fish Head ($15) was also a steal with its humongous portion.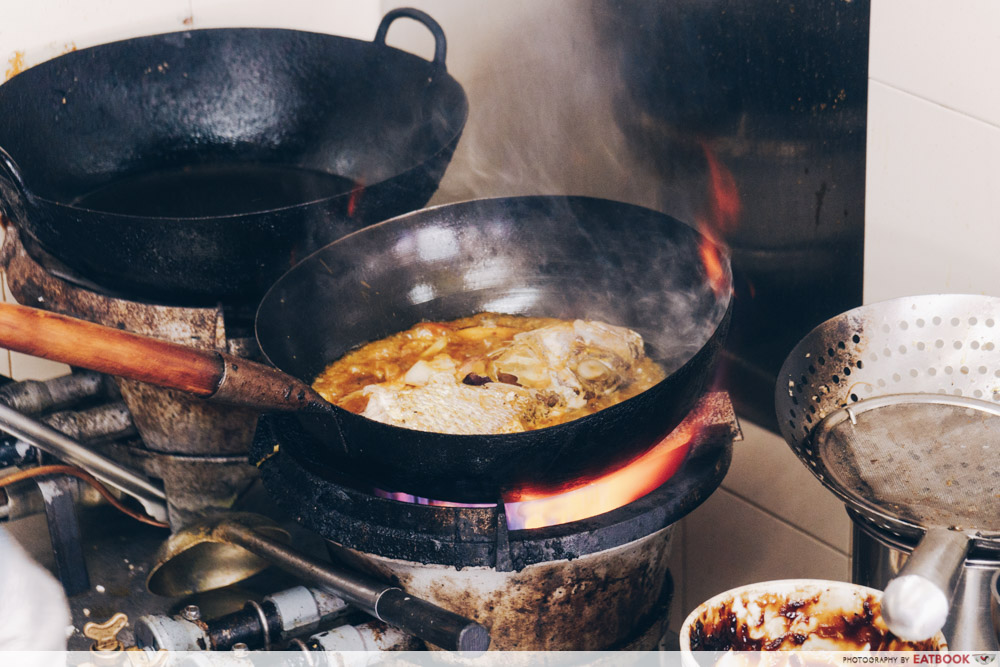 A hefty snapper head was simmered in curry, then finished with a generous drizzle of coconut milk.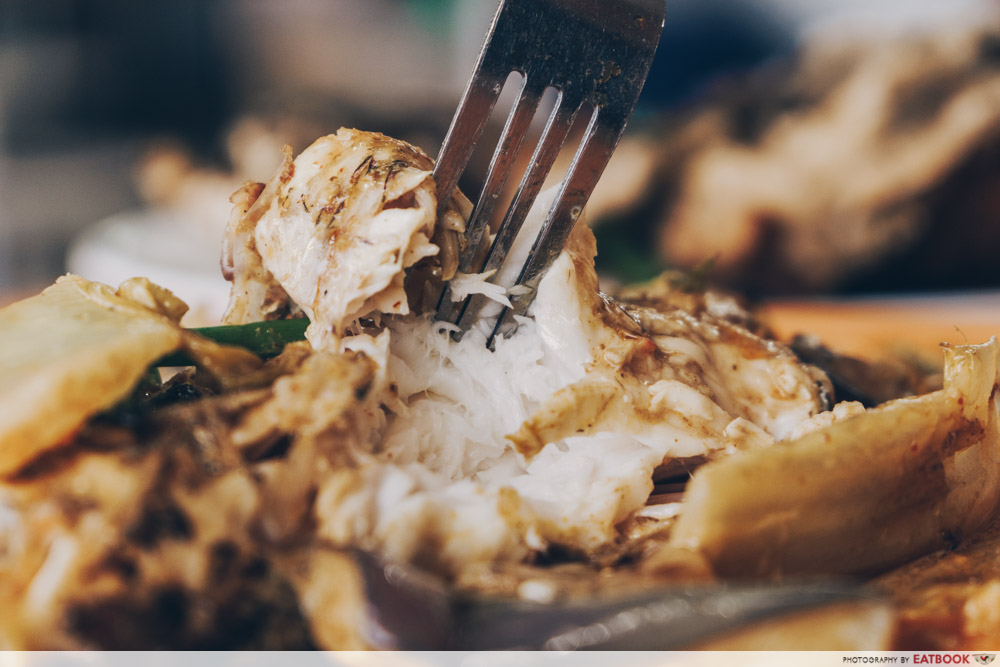 Because of how fresh the fish head was, its flesh was incredibly luscious. Every bite was creamy and delicious, accompanied by a mild sweetness that lingered on my tongue.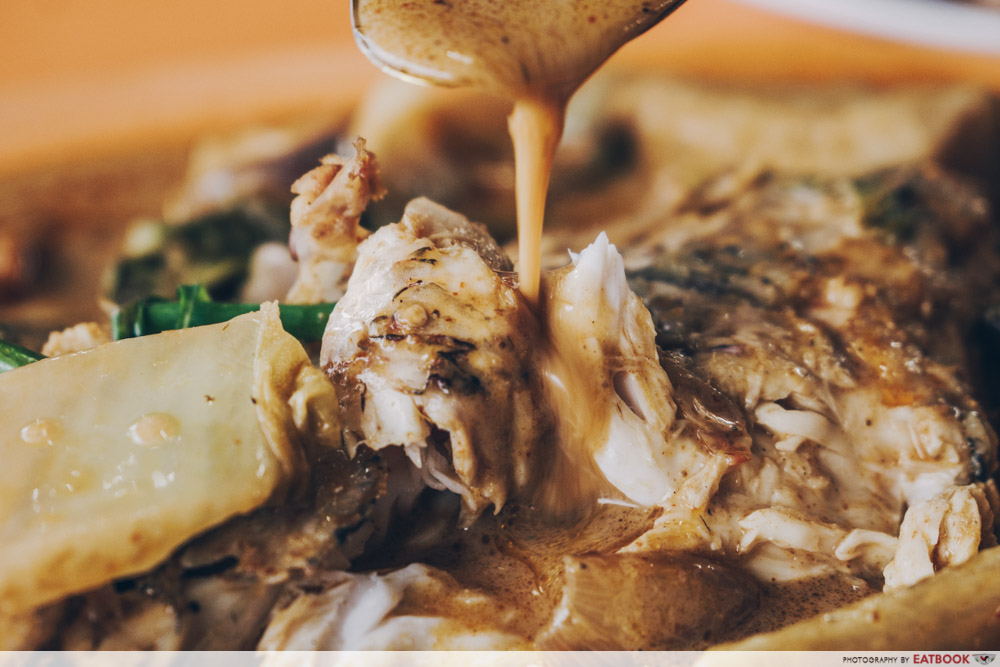 The curry was not spicy, leaving barely a hint of heat on my tongue. It was deeply flavourful thanks to garlic, shallots and a slight tartness from the tamarind.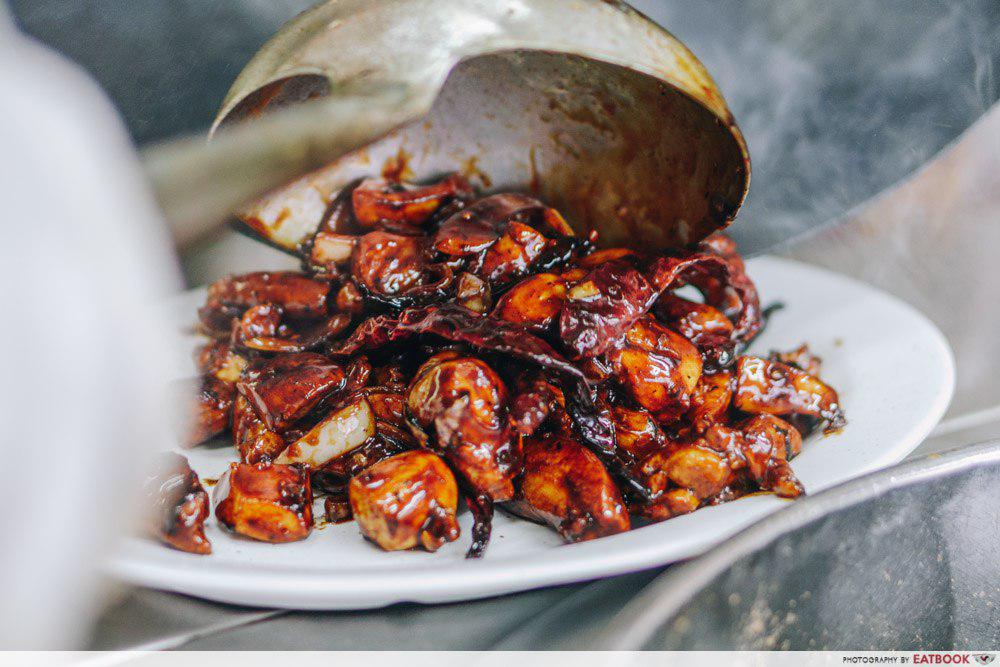 Dried chillies and onions were stir-fried with cubes of chicken to create this Kung Pau Chicken ($5). While seemingly potent with its dark red hue and endless pods of chilli, the dish was surprisingly mild in heat.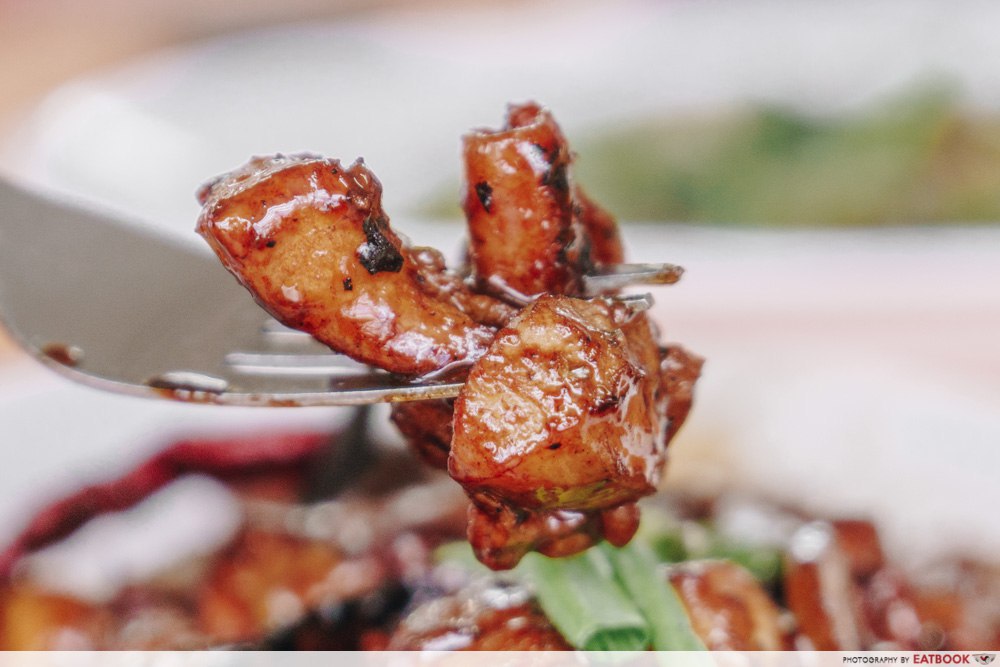 The smoky chicken cubes were charred and beautifully glazed. While absolutely mouthwatering, the seasoning was a little mild. Perhaps soaking the chicken in a marinade for longer would have made for a better dish.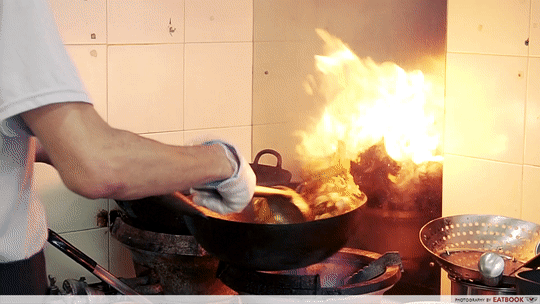 There's really nothing xiao (small) about the skills used in whipping up a plate of Sambal Mee Goreng ($4). Flames scorch the noodles as they were tossed in a melange of sauces and dark red sambal.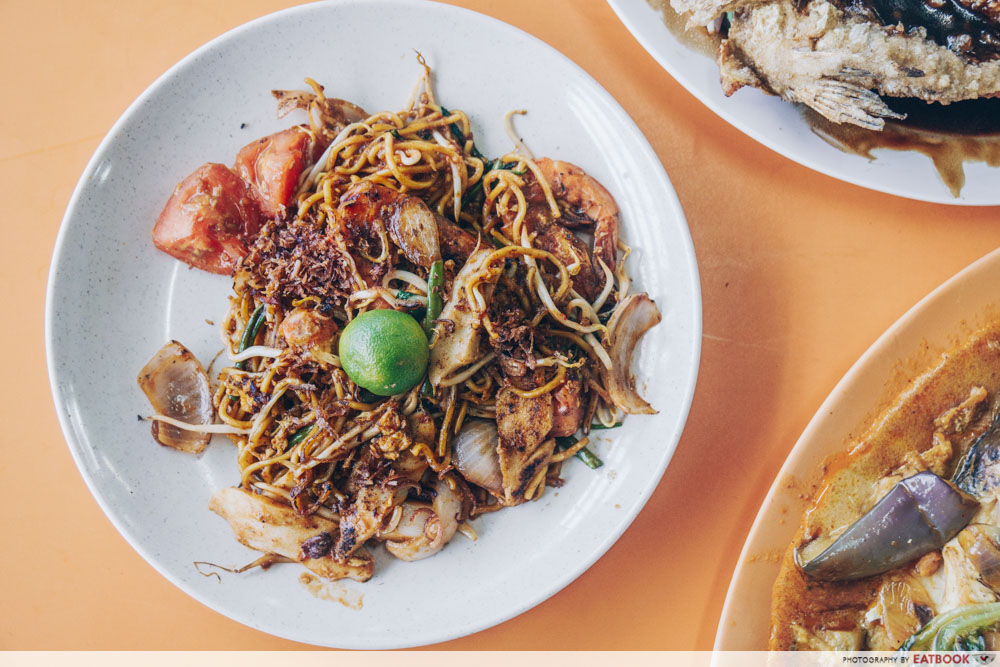 The dish looked simple, but was still very appetising especially with wok hei wafting down my nose.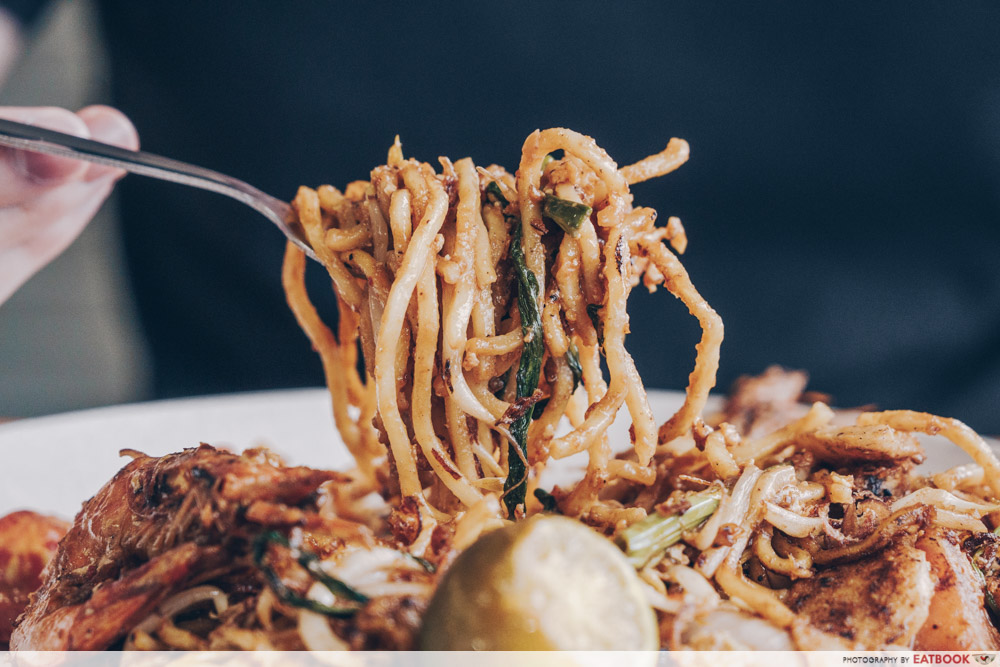 The smokiness was especially prominent in the noodles, elevating the dish and making it worth more than what we paid.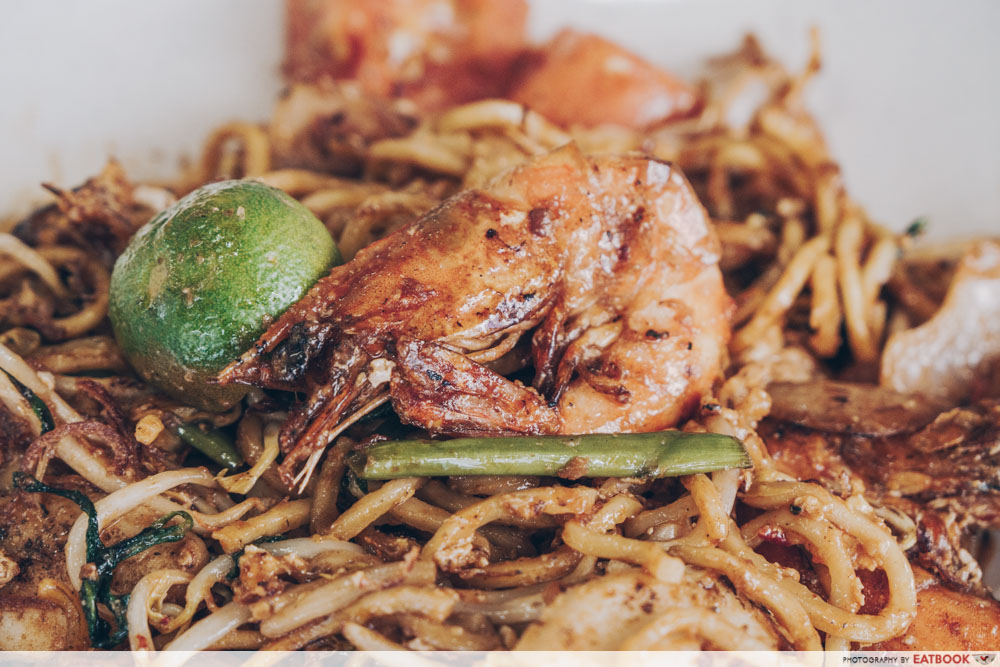 The dish also comes with two prawns. They were plump and fresh, boasting sweetness that further accentuated the subtle umami flavours from the sambal.
Ambience at Luck Xiao Chao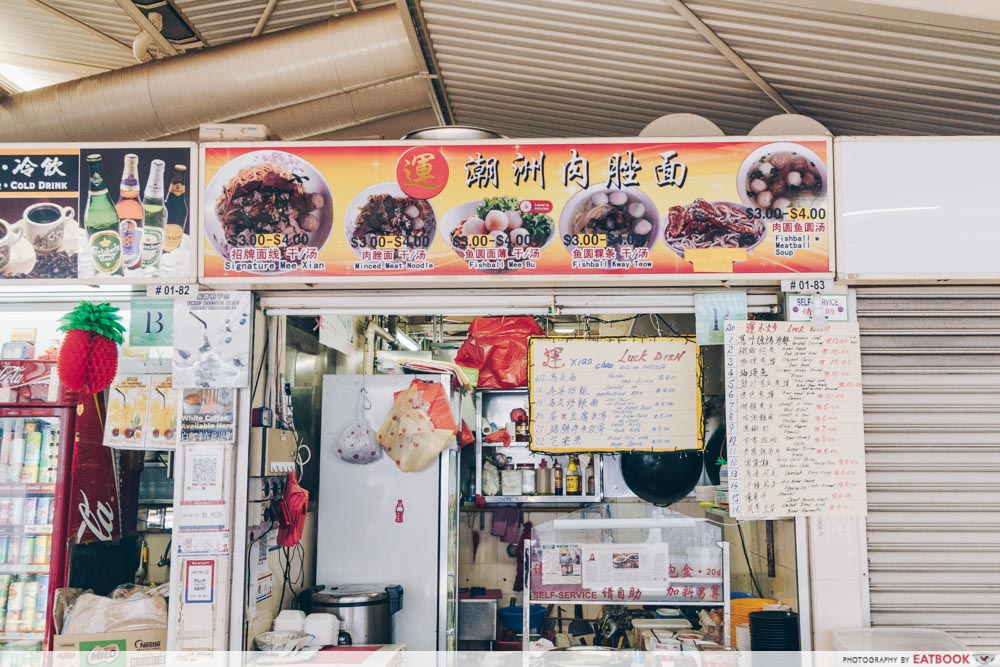 This stall at Upper Boon Keng Market is the living embodiment of a no-frills eatery. It has a handwritten menu, is self-run, self-service and cramped—their woks and fridge alone take up more than half the unit.
And because of how small the shop is, most of their seafood is hurriedly purchased from the adjacent wet market before being brought back to be cooked.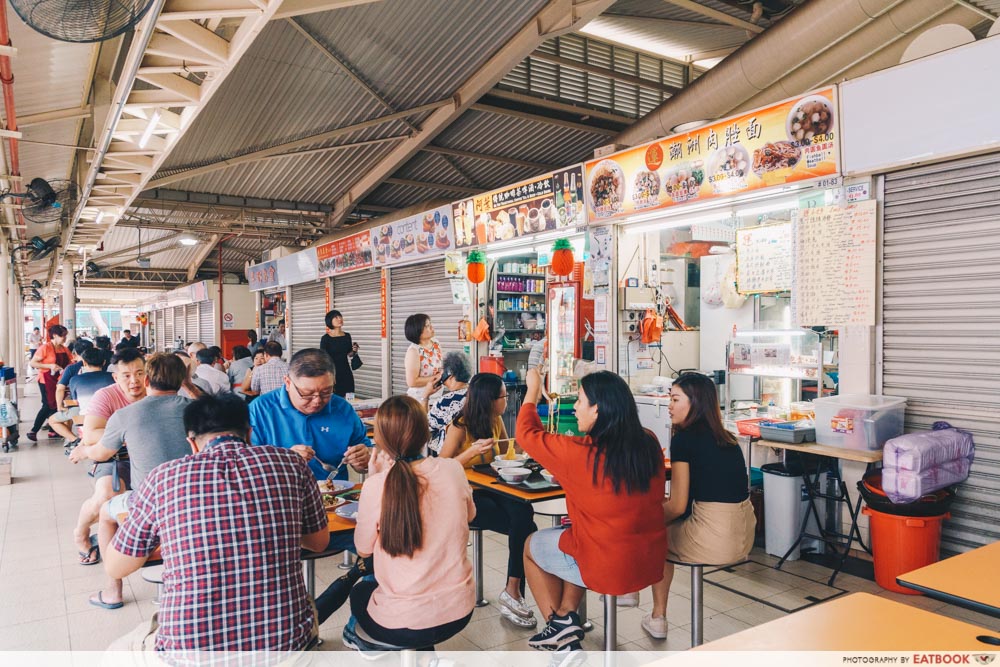 Seats here get filled up really quickly during lunchtime even though Luck Xiao Chao had no queue. Perhaps it's their unassuming storefront—which says Teochew bak chor mee—that obscures their true splendour.
The verdict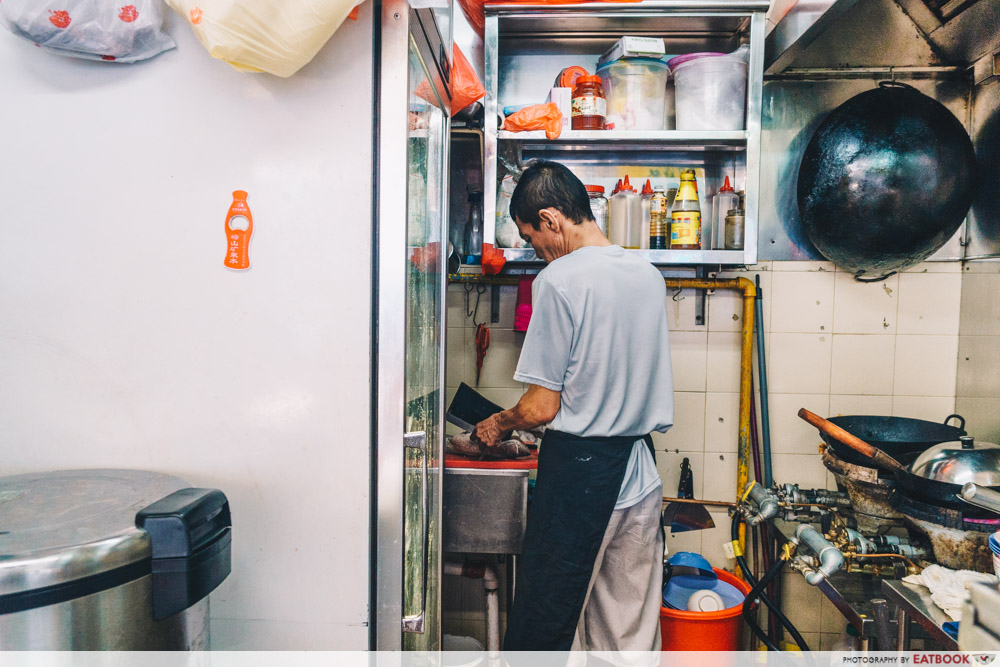 Luck Xiao Chao exemplifies what I look for in an eatery. It understands that the quality of food isn't measured by its price tag or a restaurant's blingy decor.
Unlike restaurants that attract customers with gimmicky dishes, Luck Xiao Chao offers old-school dishes. This is because Mr Lim knows that the beauty of Singapore's food lies in its unassuming simplicity.
Check out our list for more good zi char spots in the East:
10 East-side Zi Char Restaurants To Jio The Whole Fam To This Weekend
Address: 17 Upper Boon Keng Road, #01-83, Upper Boon Keng Market and Food Centre, Singapore 380017
Opening hours: Daily 11am to 2pm, 5pm to 9:30pm
Luck Xiao Chao is not a halal-certified eatery.
Photos taken by Sharlene Lau.
This is an independent review by Eatbook.sg.
Summary
Pros
– Value-for-money zi char
– Convenient location
– Fresh ingredients

Cons
– Service takes a while
Recommended dishes:  Crispy Deep Fried Fish ($10), Curry Fish Head ($15), Sambal Mee Goreng ($4)
Opening hours: Daily 11am to 2pm, 5pm to 9:30pm
Address: 17 Upper Boon Keng Road, #01-83, Upper Boon Keng Market and Food Centre, Singapore 380017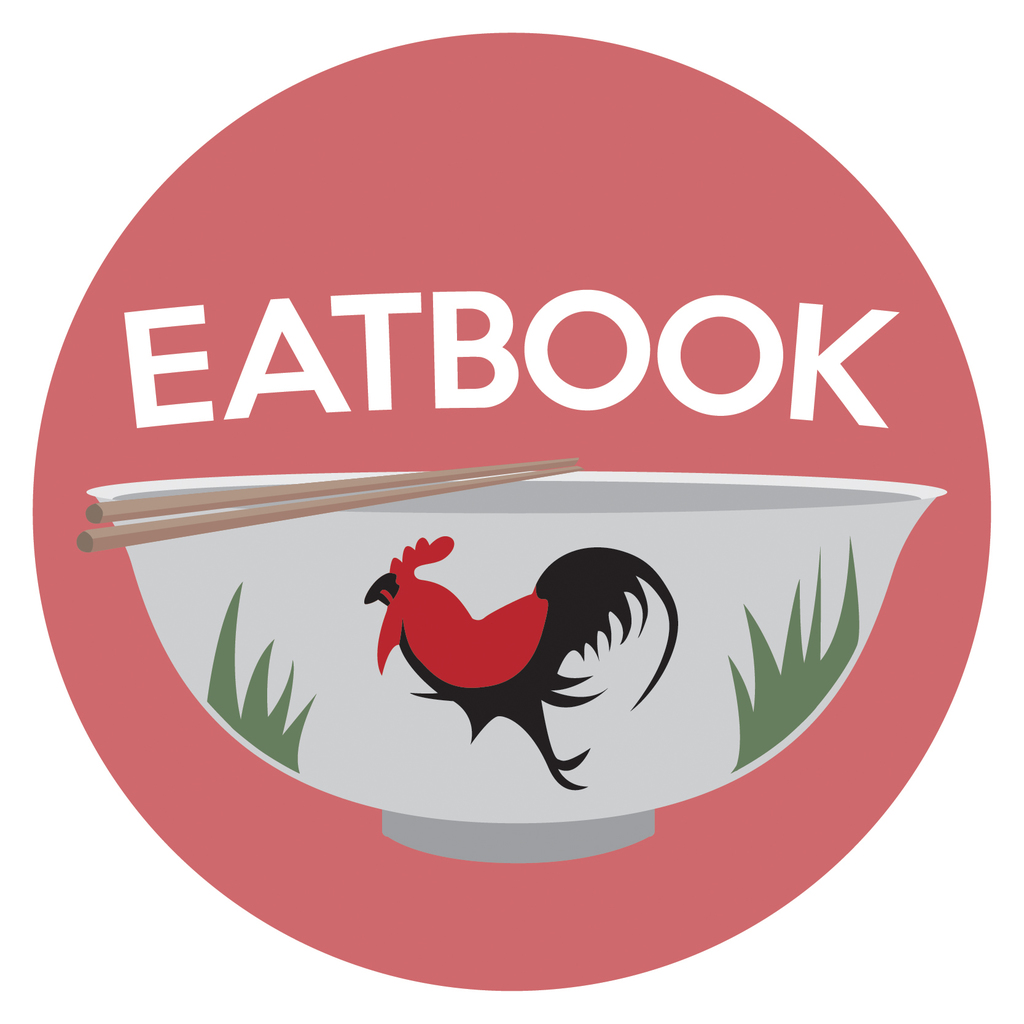 Drop us your email so you won't miss the latest news.