Chef China Hua Chu space-themed restaurant in Bugis
We previously covered a hotpot restaurant that lets you dine in fairy-lit tents, with heart-shaped steamboat pots. Joining the bandwagon of themed Chinese eateries is Chef China Hua Chu, a new Sichuan skewers, or 串串 (chuan chuan), restaurant in Bugis with an outer space theme.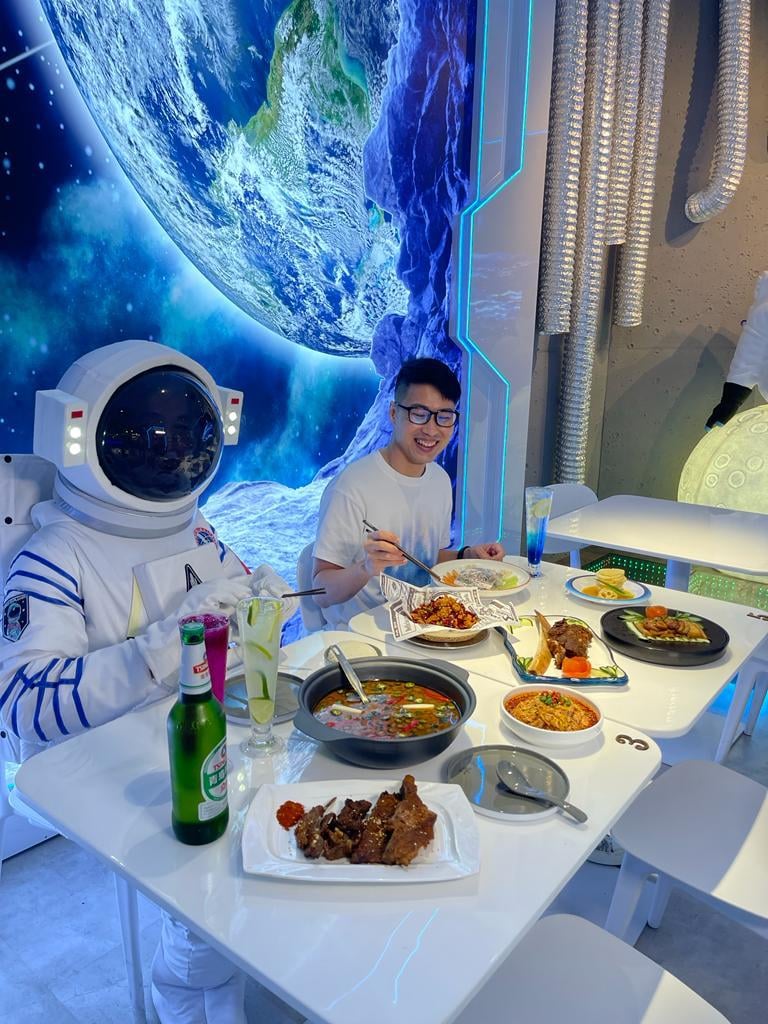 Image credit: @chef_china_sg
The entire restaurant is decorated with space-themed elements, from a cosmic backdrop lit with LED lights, to an astronaut statue you can snap photos with.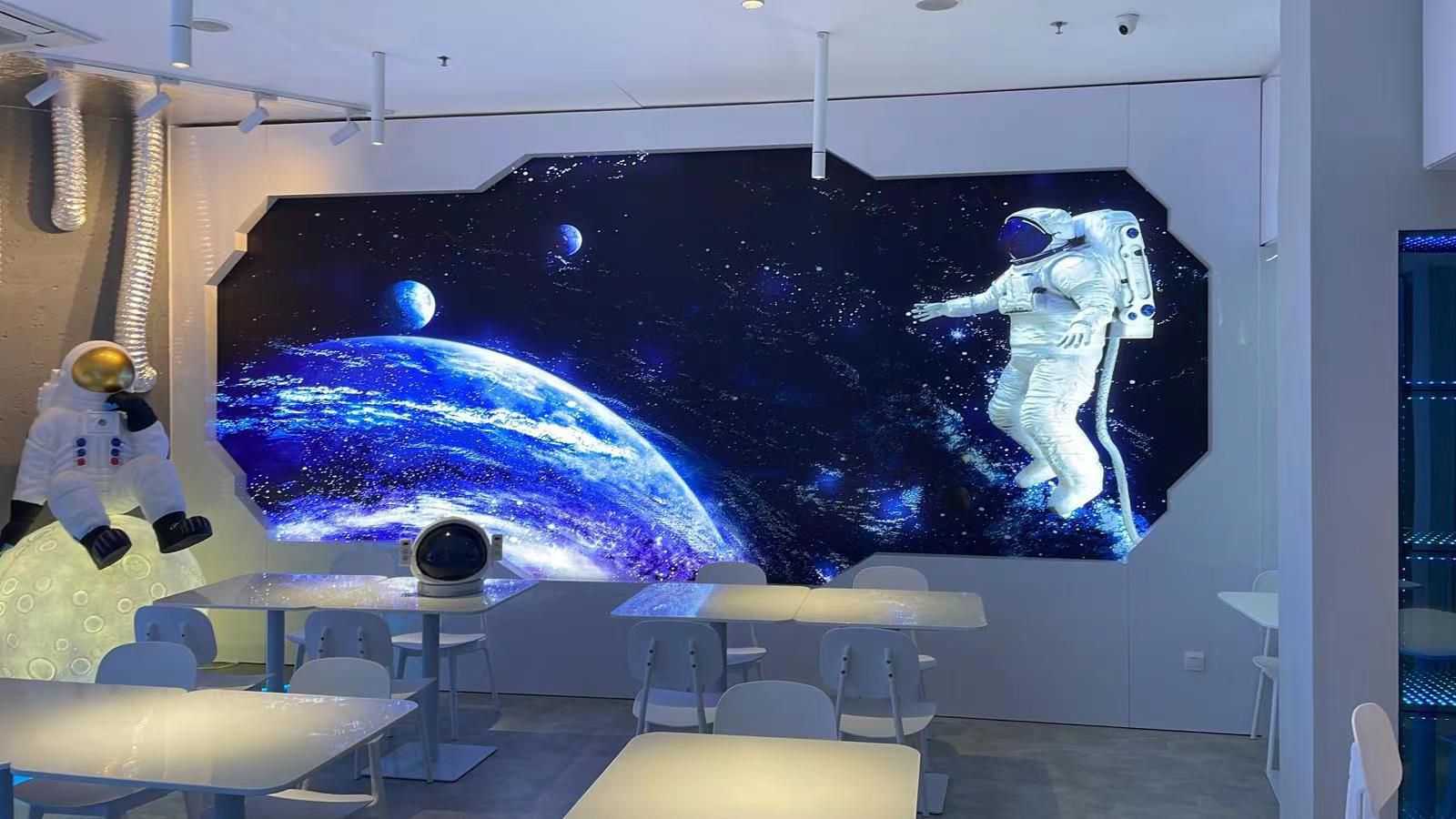 Image credit: @chef_china_sg
From time to time, an actual astronaut mascot can be seen walking around the restaurant.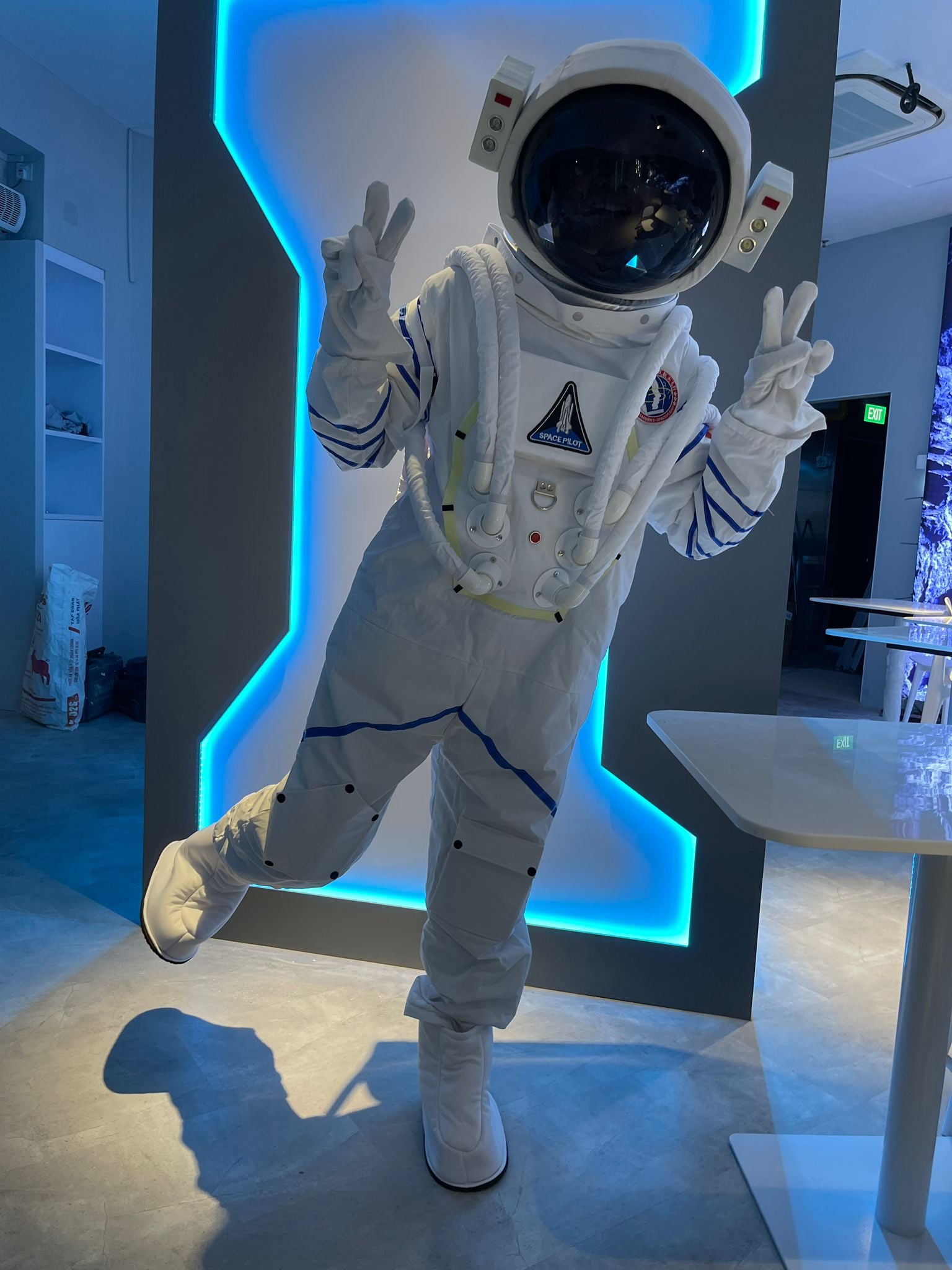 Image credit: @chef_china_sg
Prices start at $0.90 for skewers on the menu, and go up to $6.80. You can get anything from barbequed potato and toast, to grilled pig's trotters and squid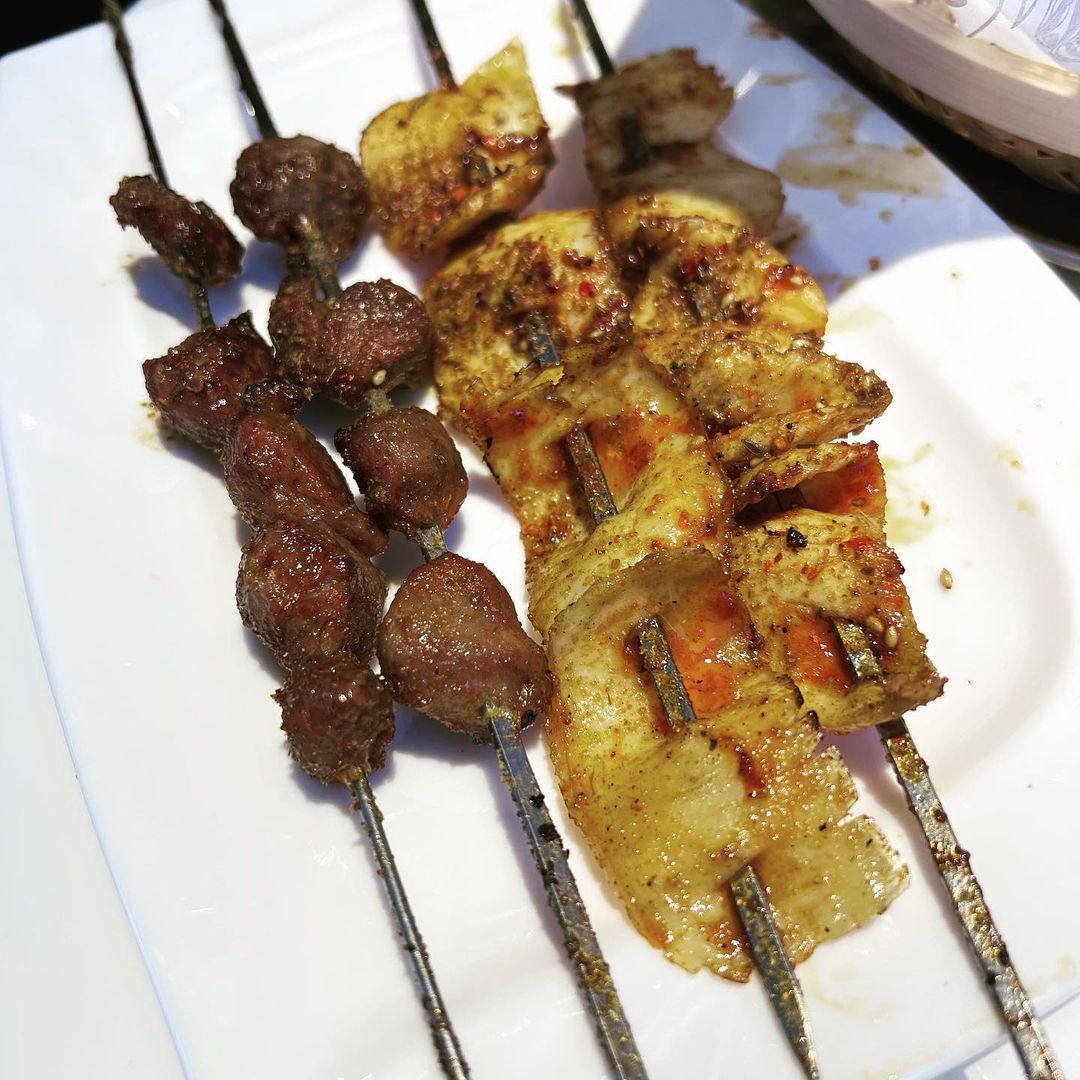 Image credit: @michellelim_star
If you don't fancy skewers, then there's a menu of other Sichuanese dishes to explore.
A crowd-pleasing option could be the Chongqing Spicy Chicken ($16.80). Deep-fried chicken morsels are tossed with dried chilli and spices here, and you can choose your spice level as well.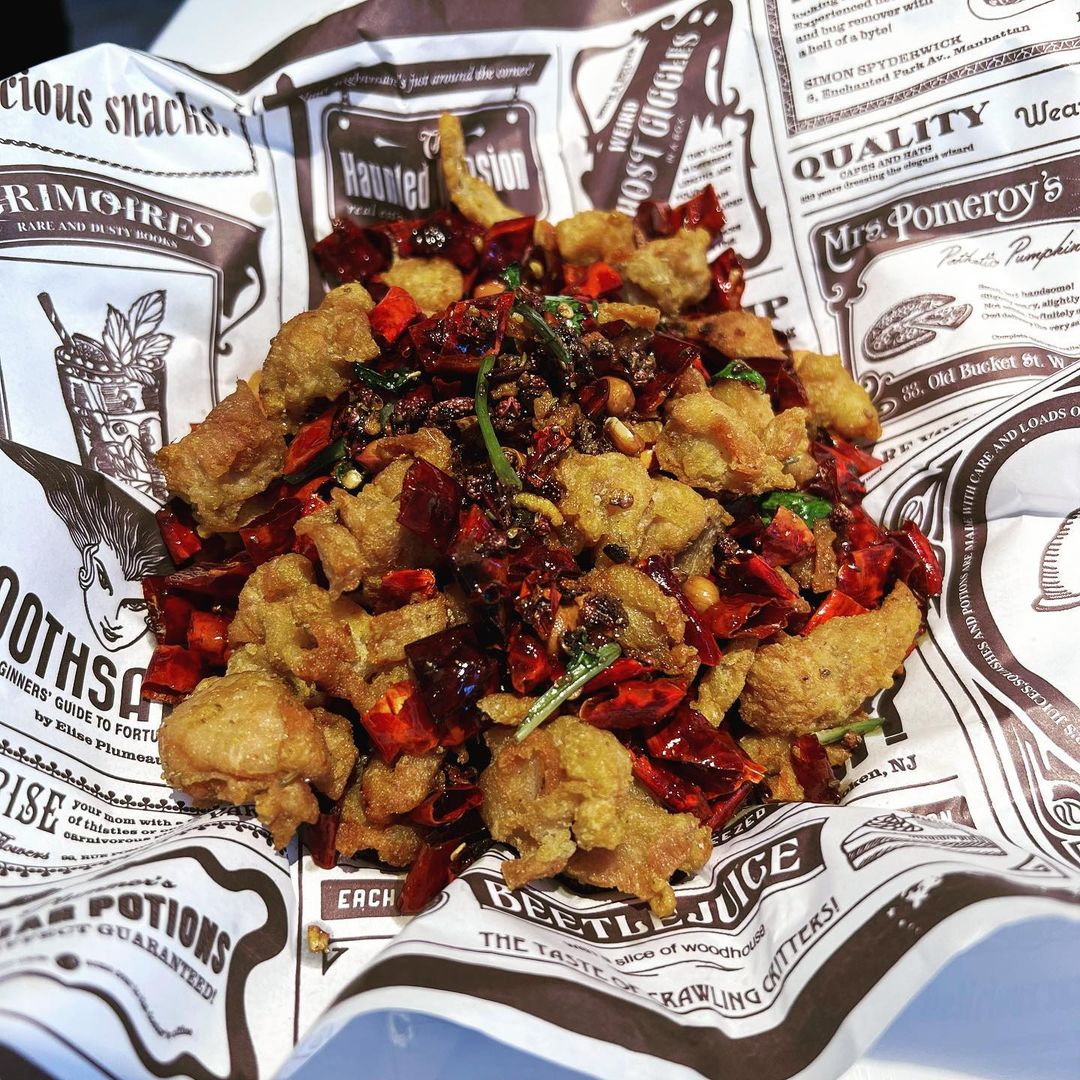 Image credit: @michellelim_star
Offal lovers will be happy to know the menu has more than just a few options. The Dahua Fat Intestine ($18.80) is a mala hotpot served with tofu and large intestines. They also have Dry Fried Pig's Intestines ($18.80), topped with fiery red chillis.
Traditional Sichuanese cold dishes, like duck's feet, and garlic cucumbers, are also available.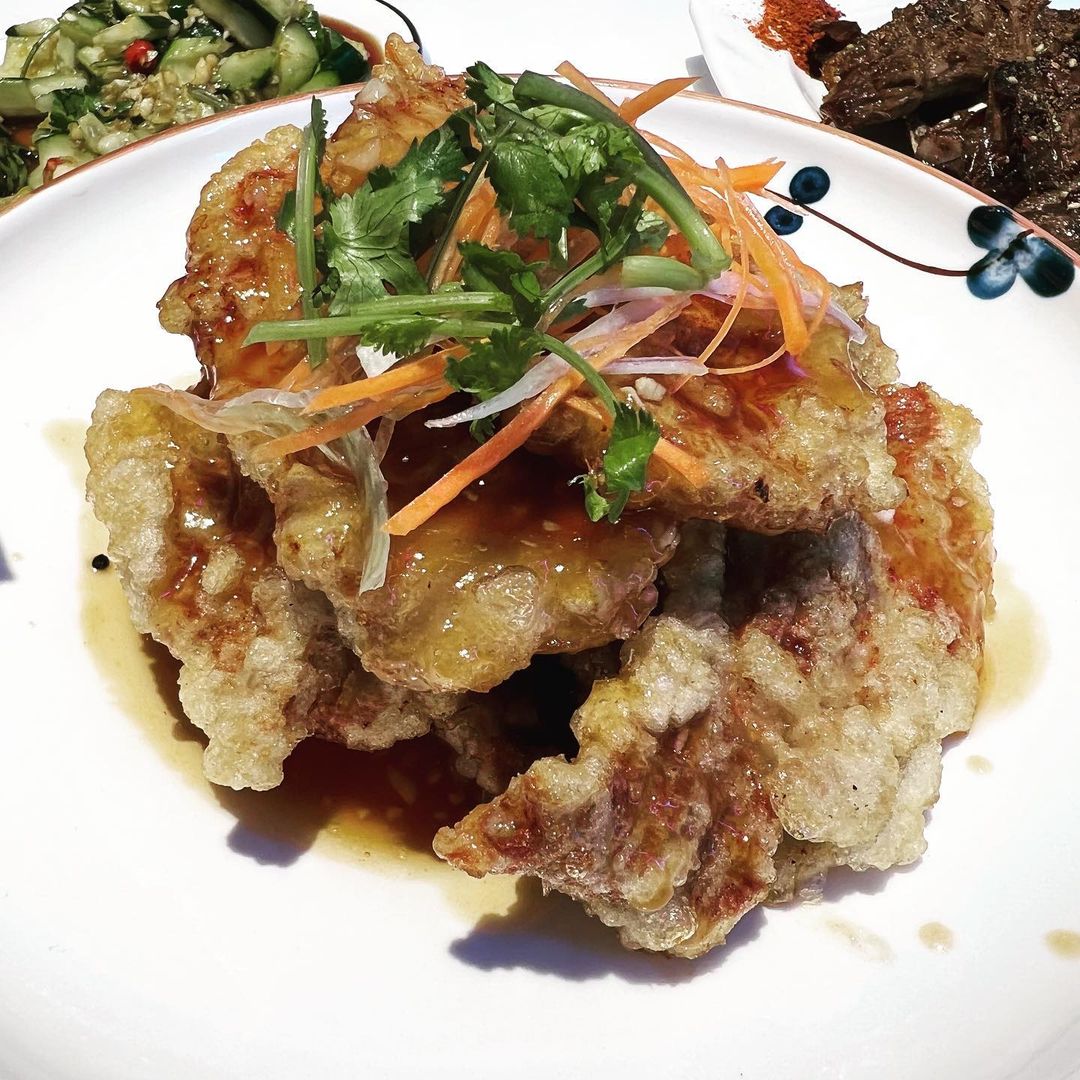 Image credit: @michellelim_star
Rounding off the food offerings are handmade dumplings, including a spicy version, fried rice, fried noodles, and suan la fen AKA spicy-sour noodles.
Dessert is also on the menu, from $4.80, if you need something to quell the burn after your piquant Sichuanese meal. Check out the Chef China Hua Chu menu here.
Chef China Hua Chu is also open till 3am daily, so you can enjoy the space-themed restaurant and its Sichuanese fare for supper.
For more food in the area, check out our Bugis food guide, or our Bugis cafes guide.
Address: 101 Beach Road, #01-01, Singapore 189703
Opening hours: Daily 11:30am to 3am
Website
17 Bugis Food Places In Singapore Including A Halal Thai Restaurant And Vietnam Pho
Featured image adapted from @chef_china_sg.