---
Chendol in Singapore 
---
Despite the current bubble tea craze, old school desserts still reside in the hearts of Singaporeans. Chendol is a favourite go-to dessert for Singaporeans, especially when visiting Penang, Johor, or Malacca.
Many might claim that the best chendols are found in Malaysia. However, that may not always be the case. Here are 10 top-notch stalls for chendol in Singapore that you can go to beat the heat.
---
1. Four Seasons Chendol
---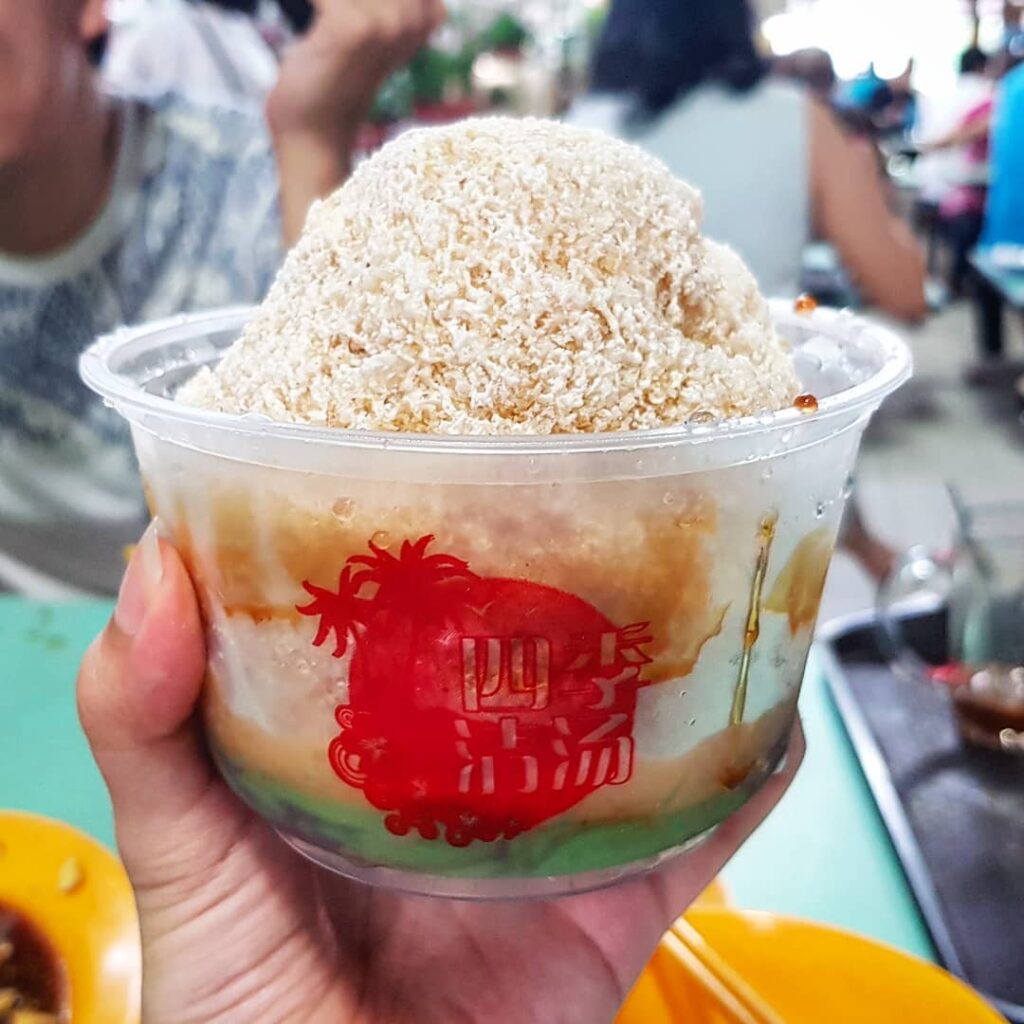 Image credit: @linnidity
Four Seasons Chendol($2.20) comes in a cute ice ball, reminiscent of the old school "snowball" dessert where shaved ice is shaped into a snowball and served with colourful candied syrup.
Beneath the coarse and milky ice ball is a fragrant, pandan flavoured green chendol paired with kidney red beans. The best way to enjoy this is to mix the chendol so that you'll get an even texture throughout. What stands out for me is the strong and unique gula melaka taste that seeps through the milky chendol, as well as the tasty green chendol noodles that have a fragrant pandan aftertaste.
Address: #01-07, Lor 8 Toa Payoh, Singapore 310210
Opening hours: Daily 11am to 12:30am
Tel: 8720 1124
---
2. Nyonya Chendol
---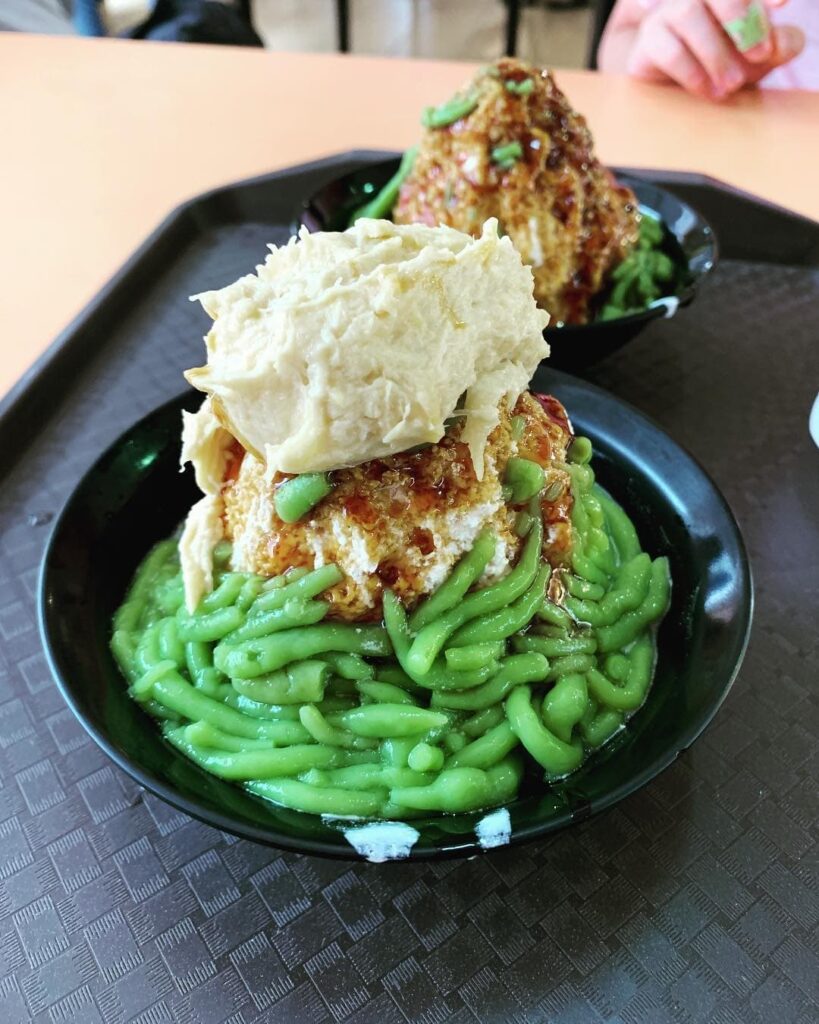 Image credit: @stefisap
Nyonya Chendol at Old Airport Road sells a bowl of chendol ($1.50) with a generous serving of thick coconut milk and a scoop of green chendol that is well-infused with a fragrant, pandan taste. The gula melaka for this bowl is sweet, but not as fragrant.
Instead of the usual red kidney beans, this stall uses azuki red beans, reminiscent of those found in matcha desserts, giving the bowl of chendol a slightly sweeter note.
Address: 51 Old Airport Road, #01-115, Singapore 390051
Opening hours: Tues-Sun 10am to 10pm
---
3. Jin Jin Dessert
---

Image credit: @flavourmatters
Jin Jin Desserts serves a bowl of Power Cendol ($2) that is refreshing and perfect for a hot day. This bowl contains premium raw gula melaka from Indonesia that is painstakingly cooked down to a caramel, sticky sauce that holds a hint of saltiness.
Despite their impressive gula melaka sauce, the green chendol noodles are known to be less flavourful. You can also try their Durian Cendol ($3) for a more impressive treat. Get your chendol topped up with a scoop of real durian flesh to give the dessert a creamier texture.
Address: 6 Jalan Bukit Merah, #01-21, ABC Brickworks Market Food Centre, Singapore 150006
Opening hours: Mon-Tues, Thurs-Sun 12:30pm to 10pm
Tel: 9093 2018
---
4. Malaysia Boleh Cendol
---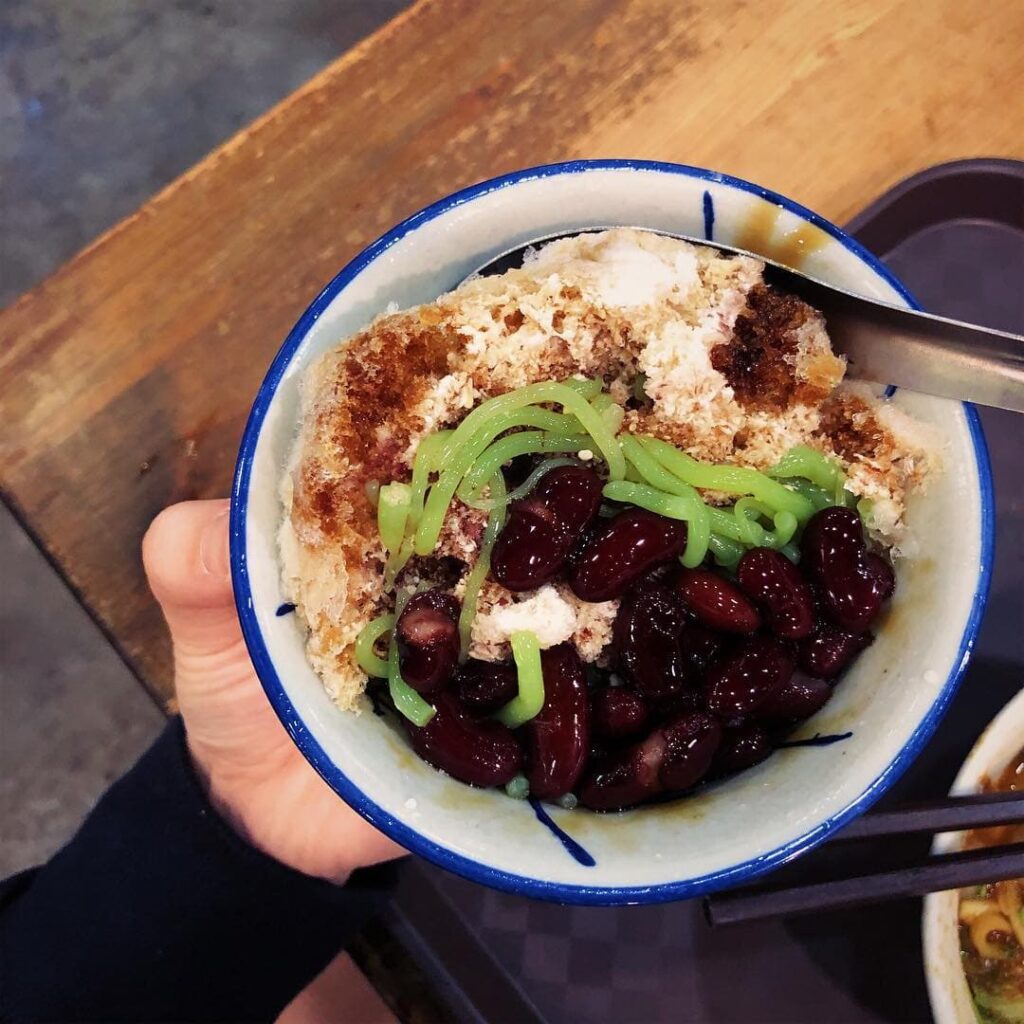 Image credit: @_m.foodtography
Malaysia Boleh at Jurong Point is known for their Penang-style Cendol ($2) that comes with large red kidney beans that are cooked to a soft texture. What stands out for this bowl would be the thinly shaved ice.
All ingredients here are also made from scratch, with a smooth, creamy, freshly-squeezed coconut milk paired with a sweet gula melaka sauce. The chendol here are of a nice, pale green, and paired with the snow shaved ice, making it a dessert that's worth trying
Address: 1 Jurong West Central 2, 03-28, Singapore 648886
Opening hours: Mon-Sun 10am to 10pm
Tel: 6370 1155
---
5. Old Amoy Chendol
---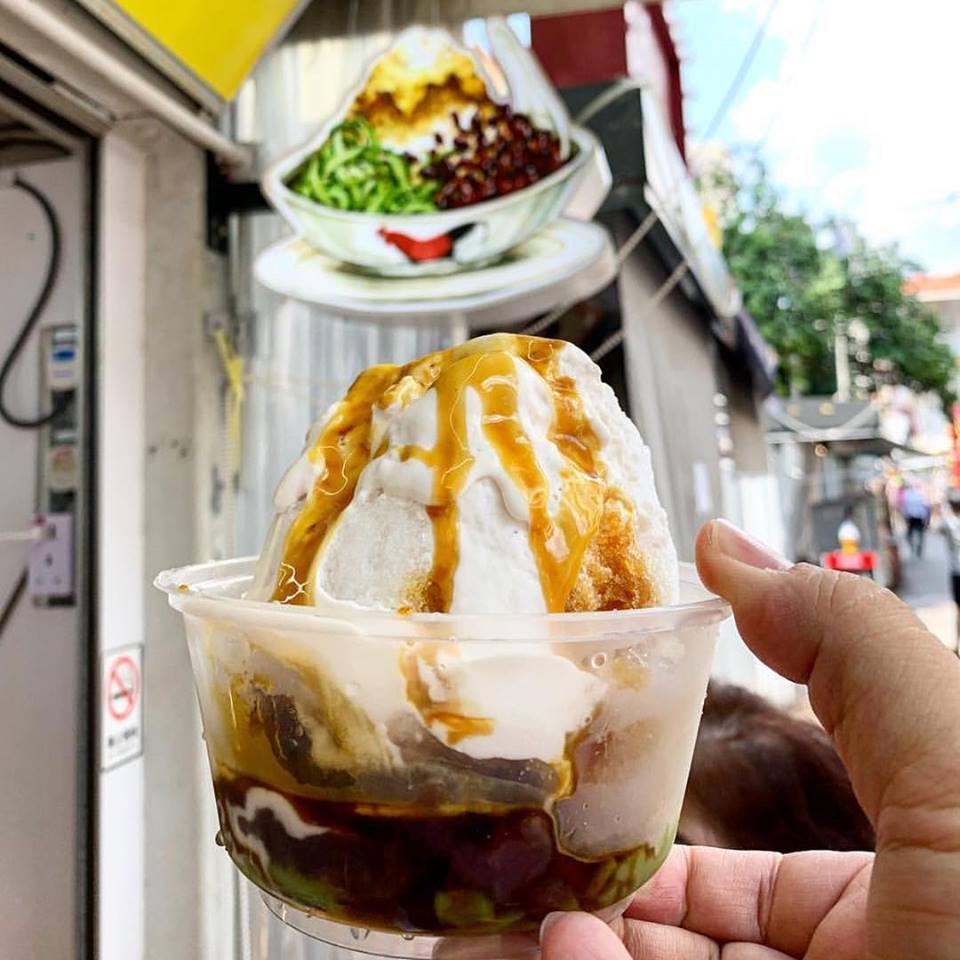 Image credit: Old Amoy Chendol's Facebook page 
Old Amoy Chendol ($2 a bowl, $0.50 additional toppings) is perhaps the most popular chendol in Singapore. What makes Old Amoy stand out from the rest is the fact that every single ingredient here is made from scratch: the coconut milk is 100% cold-pressed, the gula melaka is personally delivered from Sarawak, and even the red beans and chendol noodles are made by hand.
This results in a stellar bowl of chendol packed with a strong coconut taste perfumed with a rich, smoky and fragrant gula melaka. The chendol is nice and fragrant while the red beans are not too sweet at the side.
Address: 335 Smith Street, #02-008, Singapore 050335
Opening hours: Daily 10:30am to 6pm
Tel: 8748 7590
---
6. Dove Desserts Chendol
---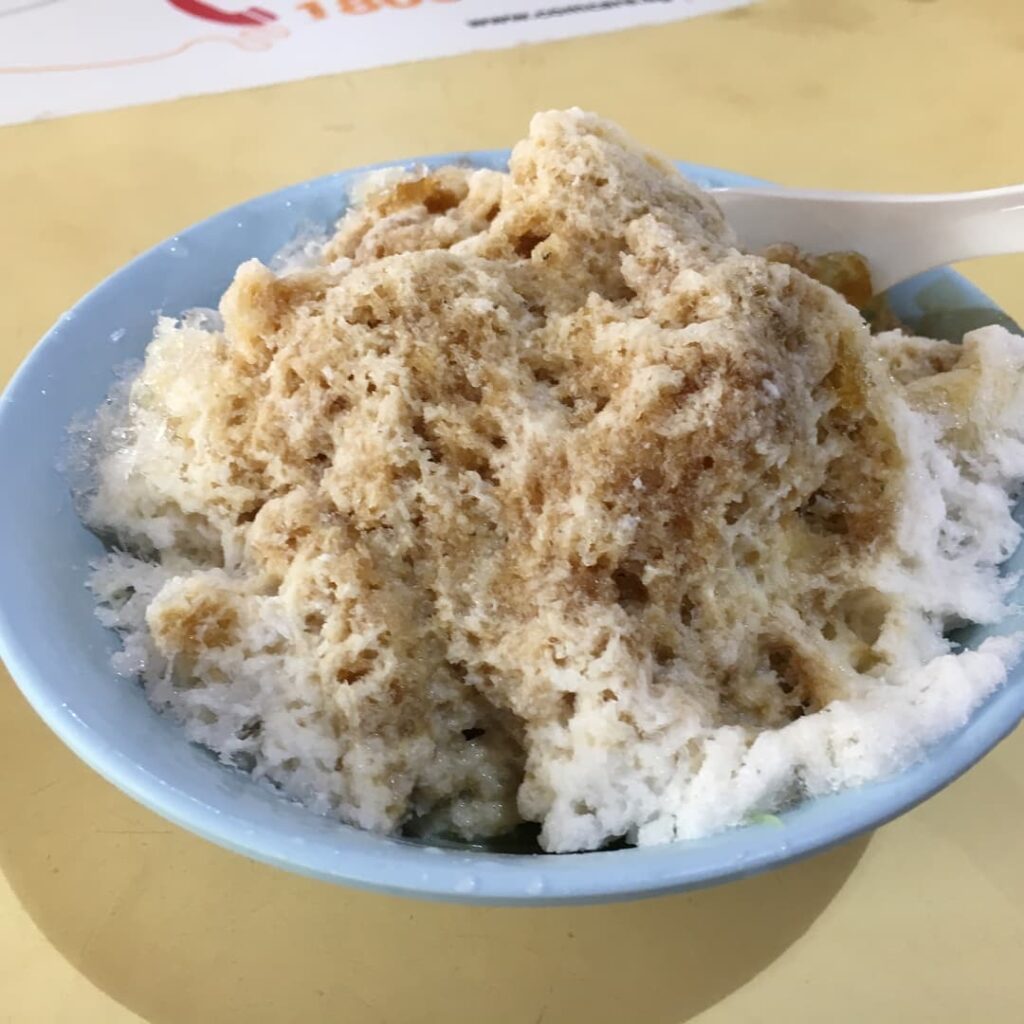 Image credit: @unacat222
Dove Desserts serves a bowl of Cendol ($1.50) topped with a generous scoop of kidney red beans, freshly squeezed coconut milk, and hand-pressed chendol. The owner of this stall is known to make a trip down to Malacca every few months to get her gula melaka. The gula melaka is then cooked down to a delightfully thick caramelised sauce for her chendol.
For this dessert, the coconut cream is not too heavy, and the gula melaka and red beans are particularly fragrant. The chendol is a pale green, with a hint of pandan taste to it.
Address: 22 Lorong 7 Toa Payoh, Singapore 310022
Opening hours: Mon-Sat 11am to 6pm
Tel: 9272 5712
---
7. Cendol Geylang Serai
---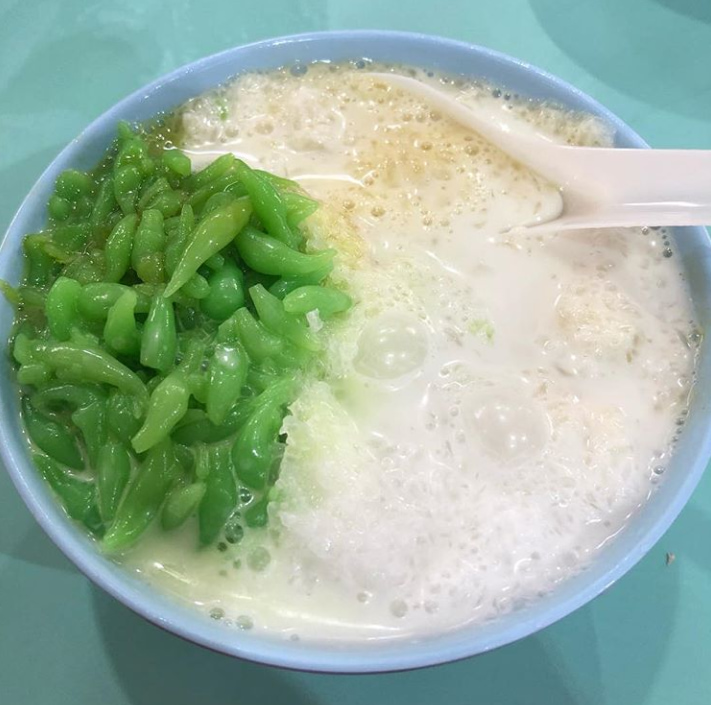 Image credit: @pinkmaknenek
True to its Indonesian heritage, Cendol Geylang Serai ($2) strips its chendol down to just its primary ingredients: chendol, coconut milk, gula melaka and shaved ice. The chendol noodles here hold a fainter shade of green – evidence of it being freshly made from scratch.
Without the usual red beans or attap chee to cloud the mix, this no-frills dessert is served with a higher coconut milk-to-shaved ice ratio, making it more milky and refreshing. The chendol jelly is known to be softer than the other stalls, and is paired with a thick gula melaka sauce, making it a little sweeter than your average chendol stall.
Address: 1 Geylang Serai, #02-107, Singapore 402001
Opening hours: Daily 8.30am to 6pm
Telephone: 9485 5845
---
8. Makan Melaka
---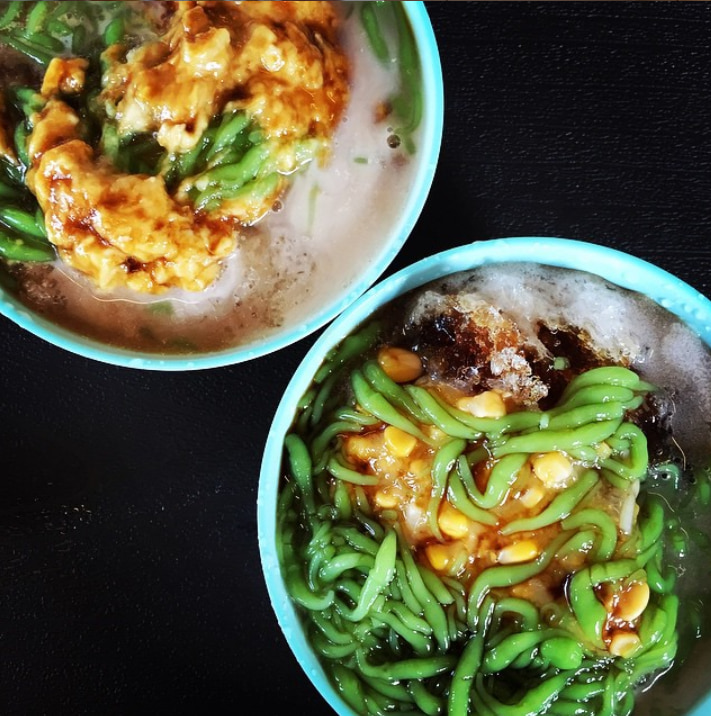 Image credit: @ange.hk
Makan Melaka Cendol is yet another old school favourite, where all ingredients are made from scratch. This stall is perfect for those who do not like a strong, coconut taste to their dessert as the coconut milk is light.
The homemade pandan chendol jelly is fragrant, and the gula melaka provides a caramel finish to the dessert, providing a perfect combination of sweet and savoury notes. For just $1.50, you will get yourself a decent, basic bowl of chendol. You can top up an additional $0.30 for some red beans or sweet corn to jazz up your dessert.
Address:  1901 Changi Village Road, #01-2046, Singapore 507721
Opening hours: Daily 8am to 10pm
---
9. Coconut Club
---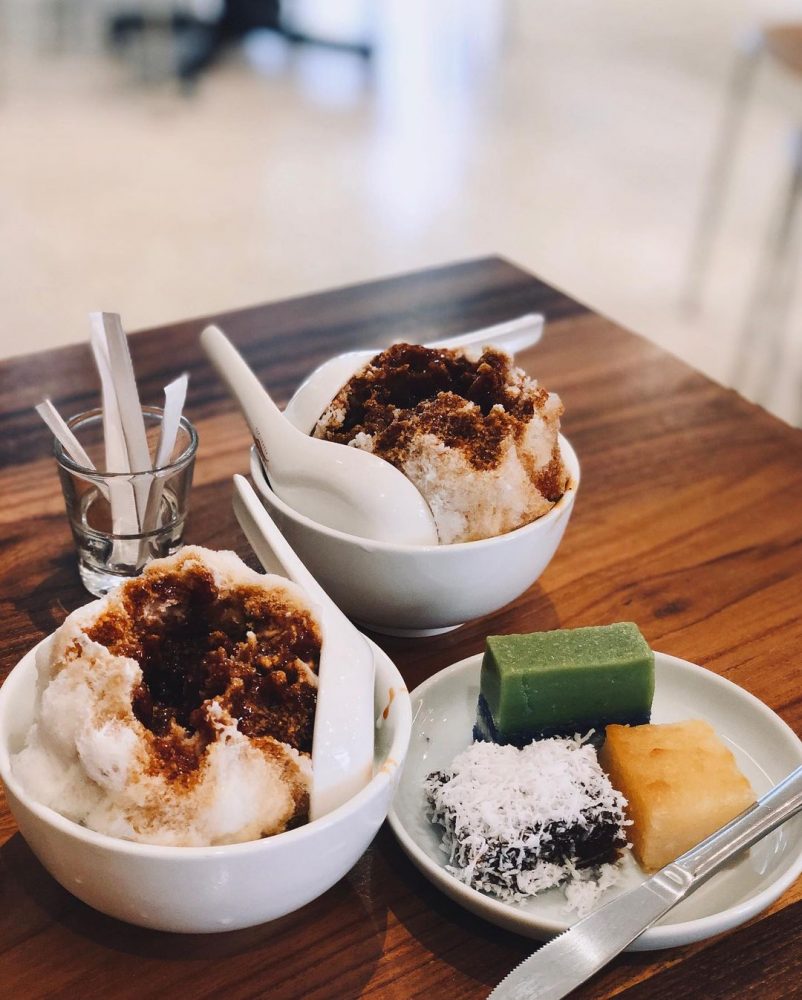 Image credit: @nchenggg
It may seem blasphemous to pay $4.10++ for a bowl of chendol, but Coconut Club's version makes it worth it. This Michelin Guide Bib Gourmand awarded nasi lemak diner sells chendol with a generous dose of coconut milk and syrupy gula melaka, as well as mung bean jellies. Super creamy and decadent, this is great to end off your meal when dining there.
Address: 28 Ann Siang Road, Singapore 069708
Opening hours: Mon-Fri 11am to 3pm, 6pm to 9:30pm
Tel: 6635 2999
Website
---
10. 99 Dessert In A Cup
---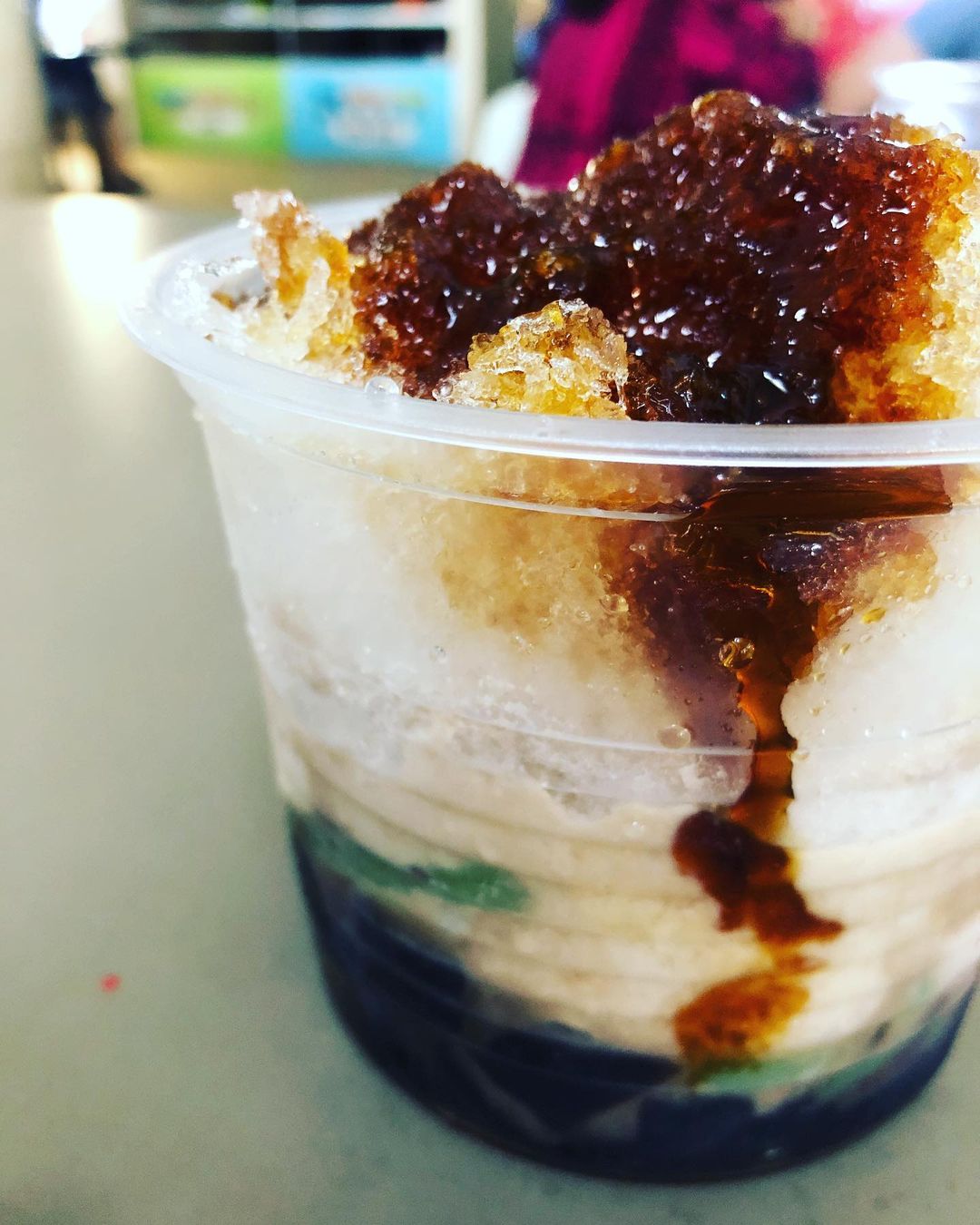 Image credit: @3meals3coffees
99 Dessert In A Cup is located in Bedok Interchange and sells numerous traditional desserts, including housemade desserts like their famed Chendol ($2.50). Not served in a cup, but a tall bowl, the chendol is nonetheless homely, rife with coconut milk and generous toppings.
Address: 208 New Upper Changi Road, #01-60, Bedok Interchange Hawker Centre, Singapore 460207
Opening hours: Not fixed
---
Best chendol in Singapore
---
There's something about old school desserts like chendol that are able to cool you down from the heat but still warm up your soul with nostalgia, so try out these chendol in Singapore today.
For more classic desserts, try this list of 10 traditional Chinese dessert stalls. It features everything from hearty glutinous rice balls to cooling cheng tng. Instead, if you are down for something more classic, try Lee's Confectionery instead. They have a selection of minimalistic pastries that are made-to-order.
Feature image by @mawfoodji and @mrdidijia
This article was originally written on 9 April 2019.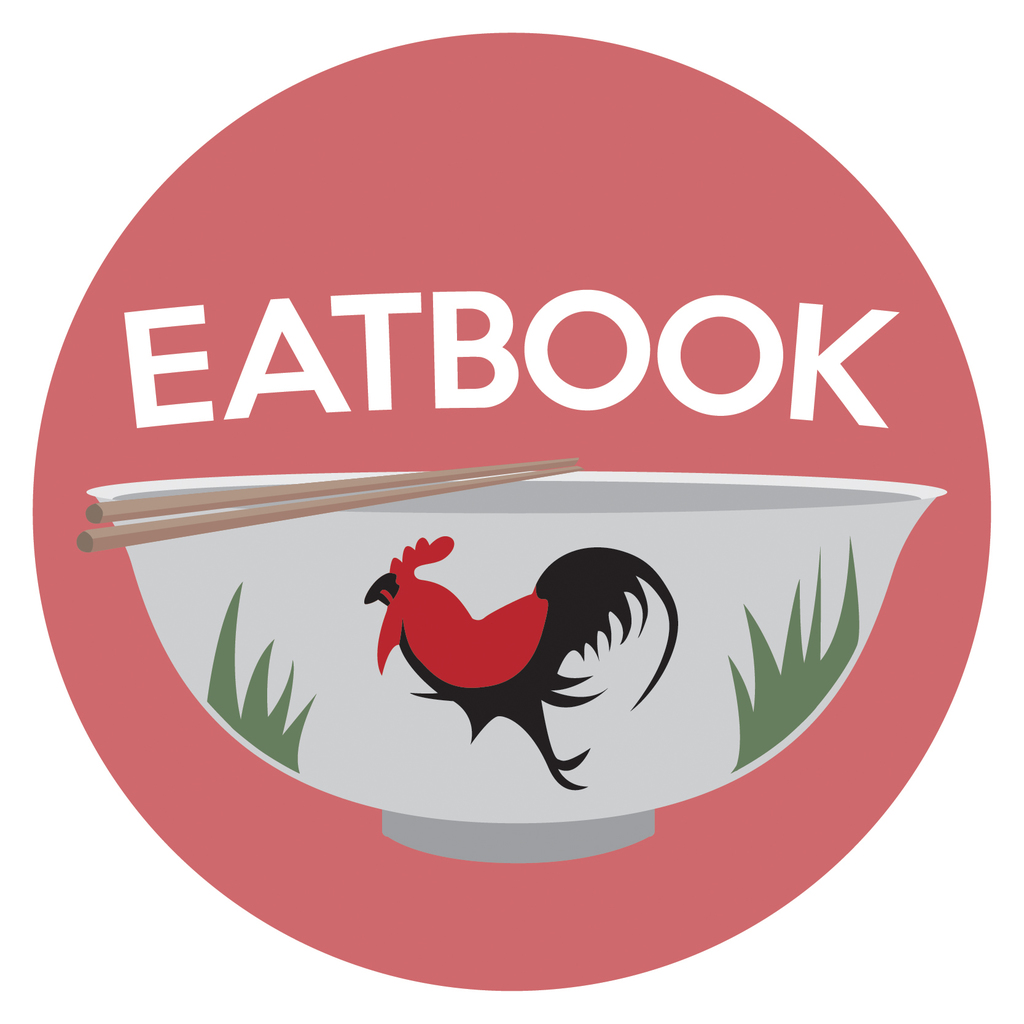 Drop us your email so you won't miss the latest news.