Cheng Ji Pork Leg Bee Hoon At Adam Road Food Centre
When people talk about their favourite childhood meals, pork leg bee hoon is a dish that often crops up. Since an unassuming can of pork legs and fried bee hoon form the essence of this dish, its simplicity has made it a staple home-cooked meal in many Chinese households.
However, this humble bee hoon dish isn't commonly found in our hawker centres. But if you're looking for pork leg bee hoon that tastes just like what grandma used to make—or possibly better—look no further than Cheng Ji, a hawker stall at Adam Road Food Centre.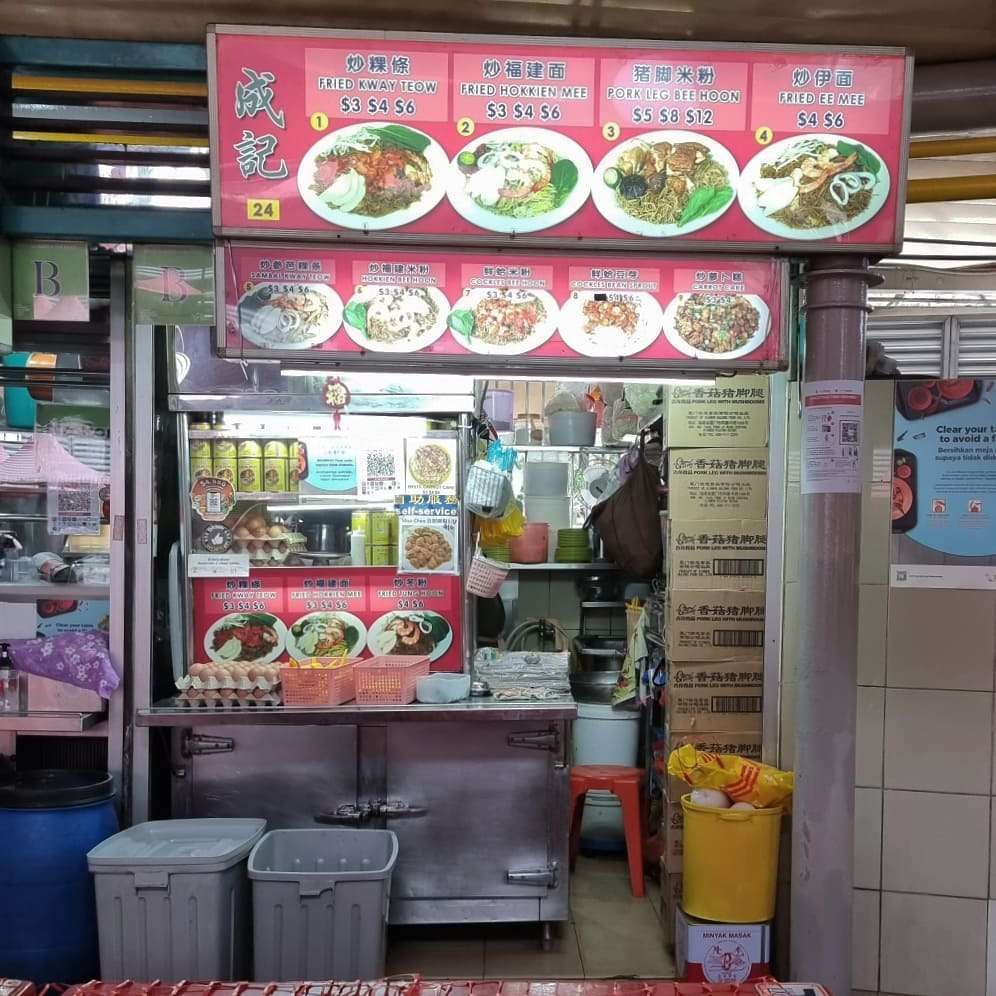 Image credit: @jimmyfooddiary
For a dish so steeped in heritage, it seems fitting that the owner of Cheng Ji succeeded the stall from her mother-in-law. Fans of Cheng Ji will tell you that the pork leg bee hoon is very homey and comforting, so the stall's legacy appears to be in good hands.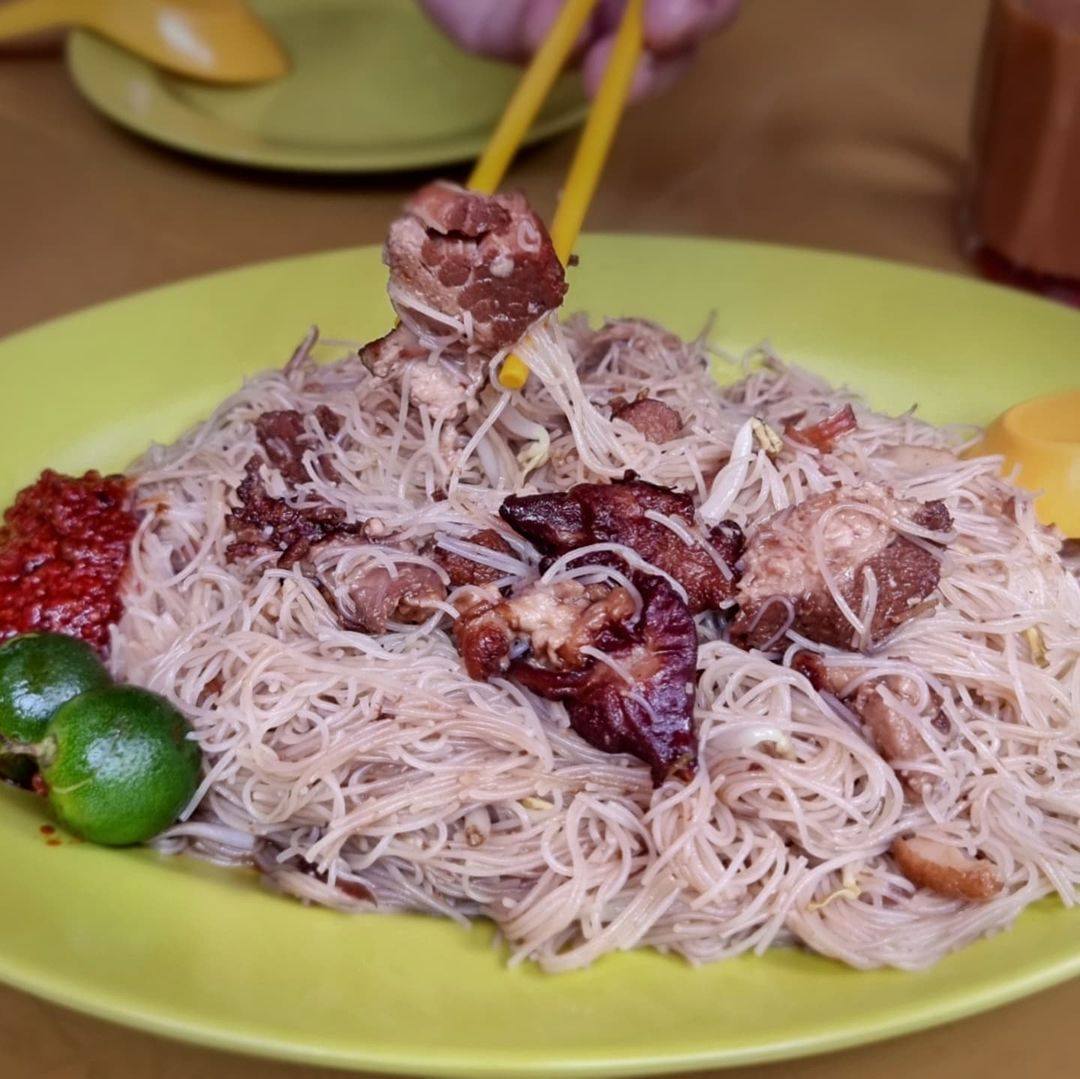 Image credit: @Jimmyfooddiary
The signature Pork Leg Bee Hoon (from $5) boasts that unmistakably wok-kissed aroma, with tender pork leg bits that give the dish its satisfying meaty flavour. Beansprouts are strewn throughout the dish, and the one-two punch of the piquant chilli and lime adds spicy and sour notes to the whole plate.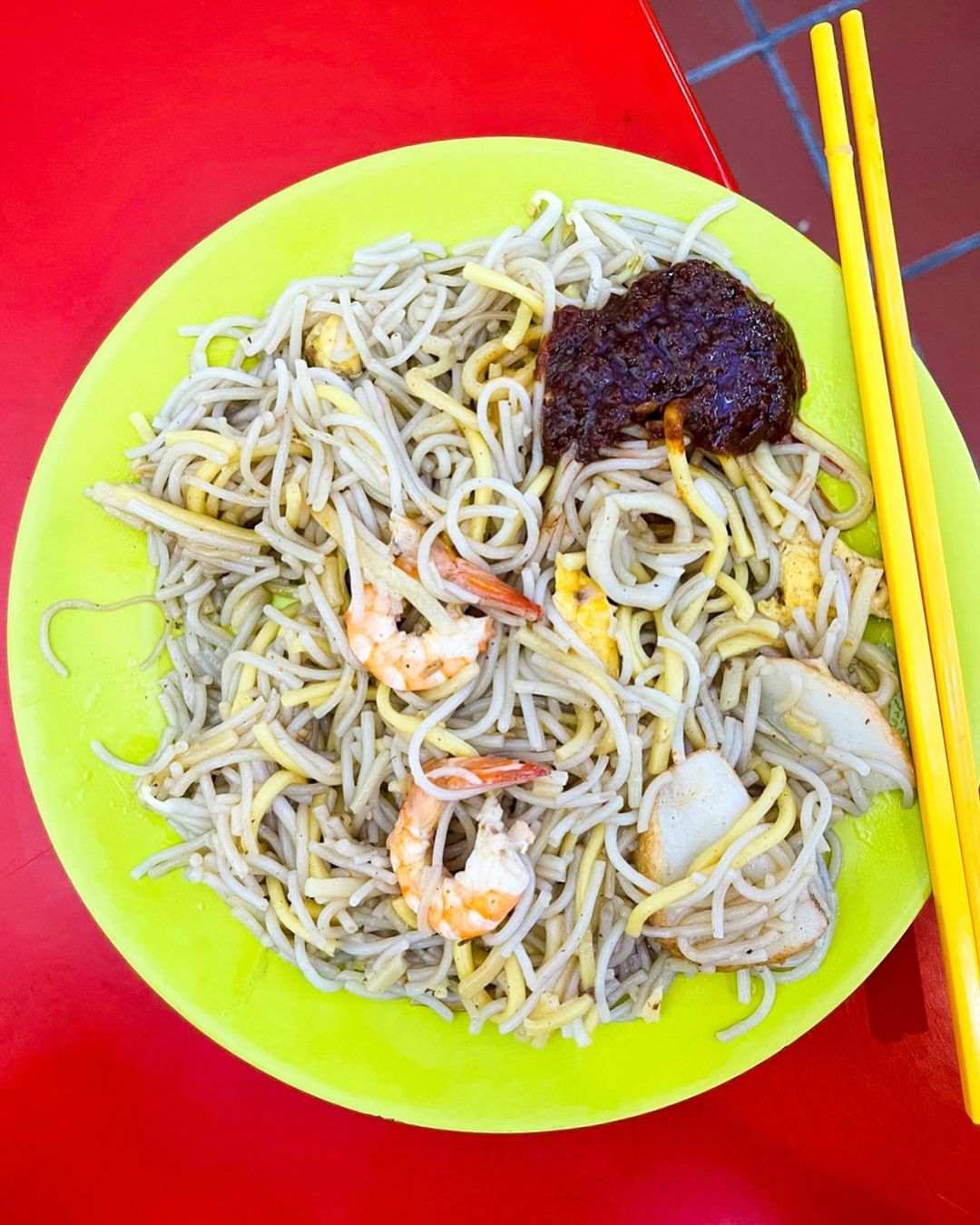 Image credit: @nickblitzz
These aren't the only tasty noodles at Cheng Ji, for they serve up a mean plate of Fried Hokkien Mee (from $4) as well. Like the pork leg bee hoon, this dish is no-frills but executed with competence. The usual suspects of prawns, sotong, and fishcake all feature here.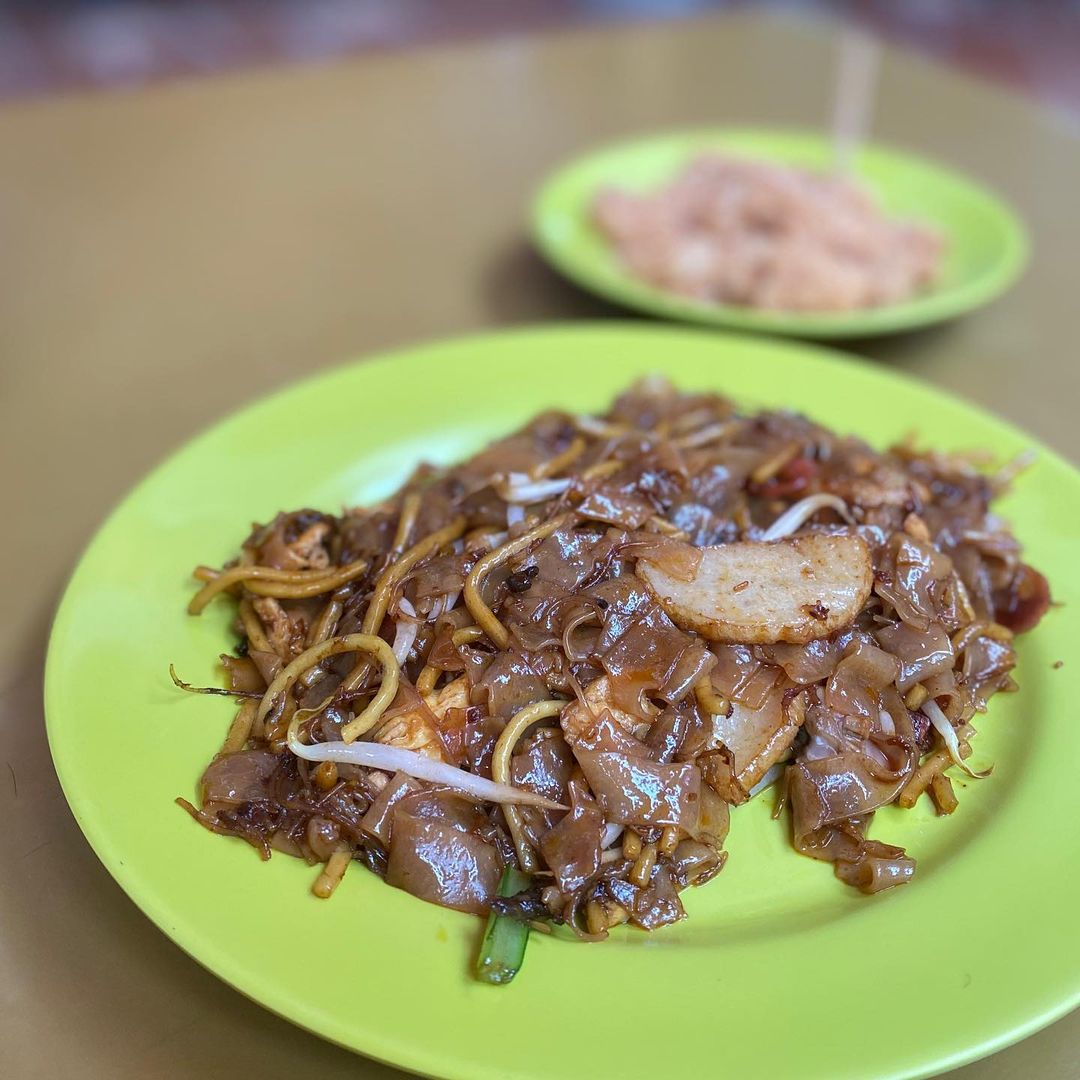 Image credit: @ramenking2018
The Fried Kway Teow (from $4) is also worth a shot, especially for those who prefer the flat rice noodles and dark soy sauce combination. The dish is well-caramelised and not too oily, which brings out its trademark smoky flavour.
The stall also sells Fried Carrot Cake for $3!
If you're looking for other delicious fried bee hoon, check out our 10 Signature Bee Hoon Dishes guide. But if you're more into fried hokkien mee, have a look at our review of Tiong Bahru Yi Sheng Fried Hokkien Mee.
Address: 2 Adam Road, Adam Road Food Centre, Singapore 289876
Opening hours: Tue-Sun 10am to 9pm, Mon 1pm to 7pm
Cheng Ji is not a halal-certified eatery.
Tiong Bahru Yi Sheng Fried Hokkien Mee Review: Michelin-Approved Hokkien Mee With 40-Year History
Feature image adapted from @Jimmyfooddiary and @ramenking2018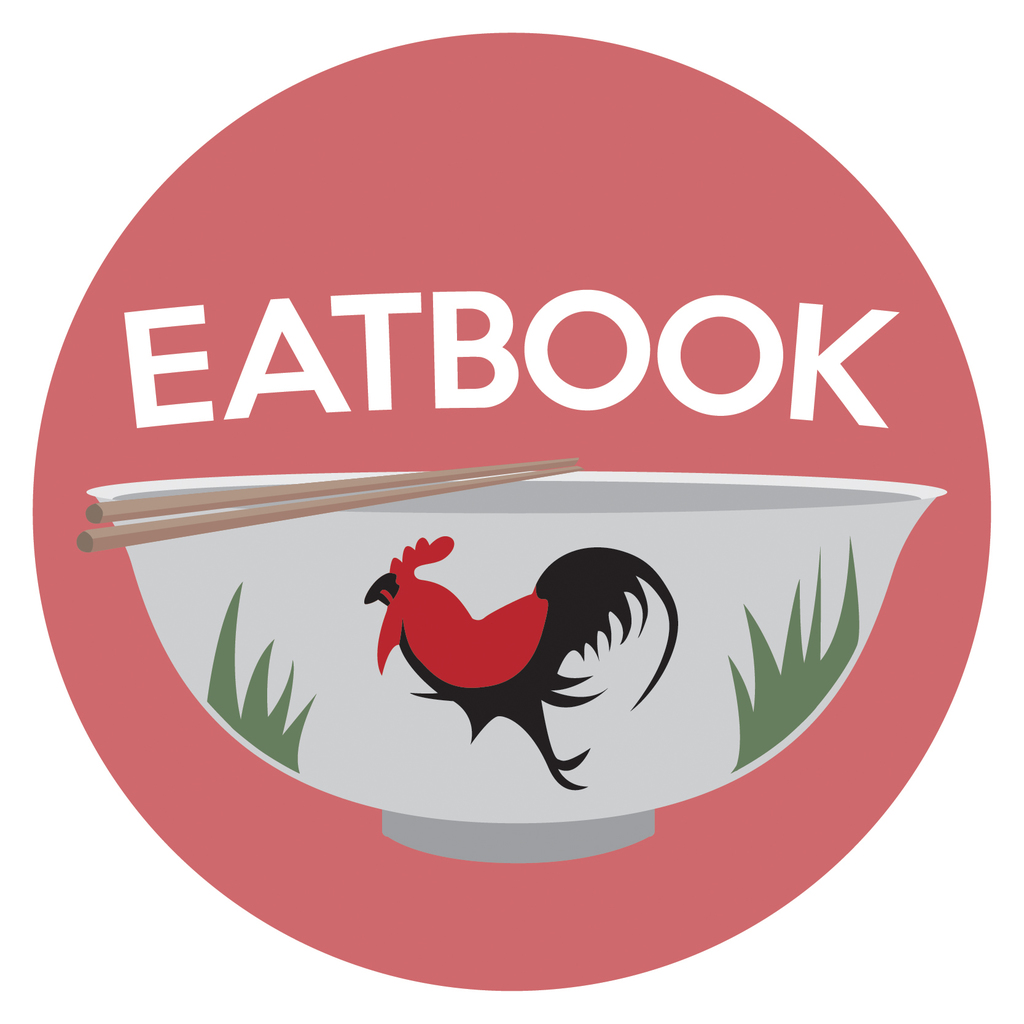 Drop us your email so you won't miss the latest news.