Handmade mochi at My Little Bakery
If you haven't noticed, mochi in everything is all the hype now; think mochi buns, mochi waffles and many more. My Little Bakery is one of the many home-based businesses that joined the mochi bandwagon—but with a twist. Not only do they have the usual sweet fillings such as black sesame, and chocolate, they also offer some lesser-seen combinations including Taro & Salted Egg Lava, Flossy Salted, and Cheese Lava.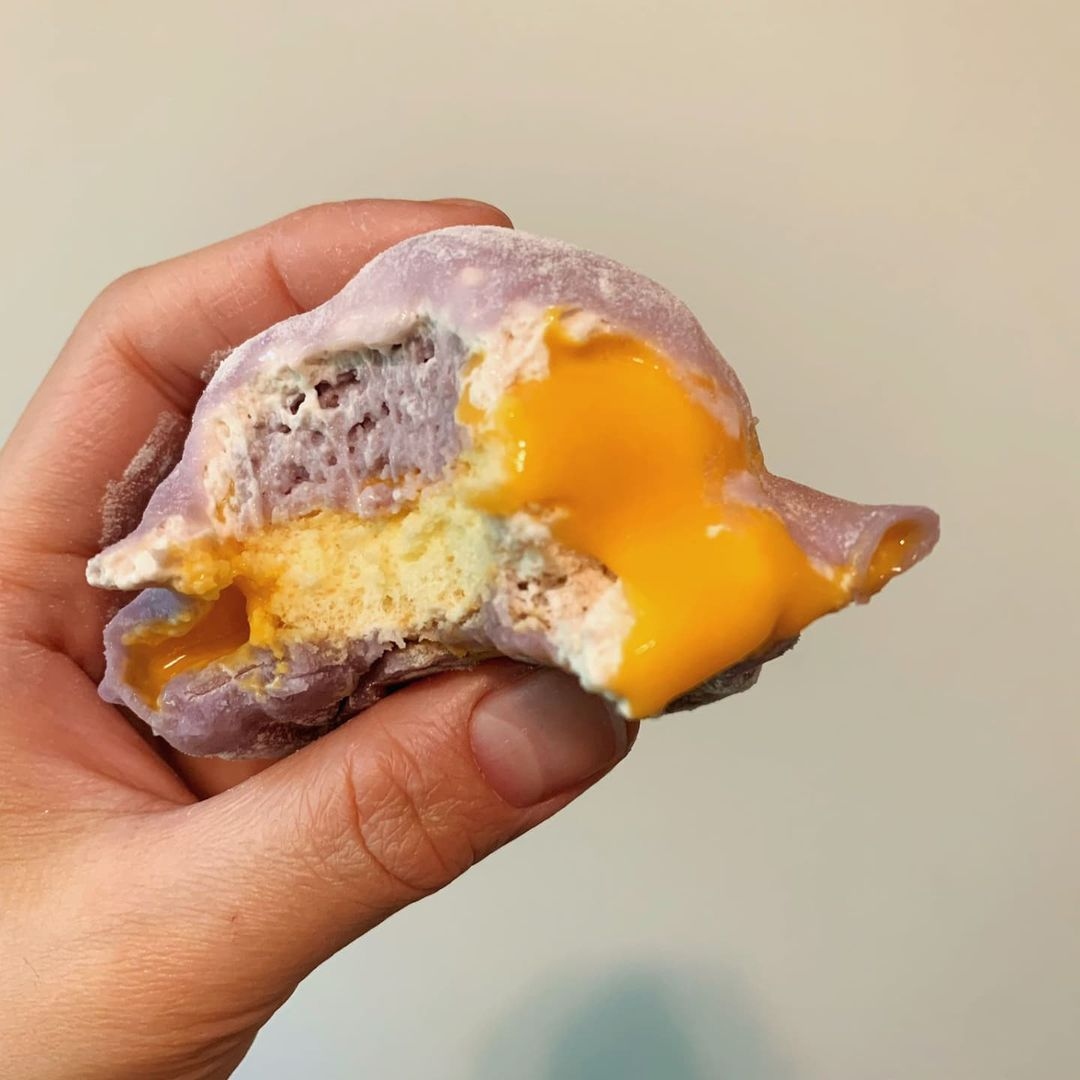 Image credit: @mylittlebakery_sg
The mochi comes in a box of six, with prices starting from $23. If you work out the cost of each mochi, it's about $3.80, which is a steal considering how most flavours are not commonly seen elsewhere. The most popular flavour is said to be the Taro & Salted Egg Lava Mochi. It is a combination of taro paste, taro cream, chiffon cake, and salted egg lava that oozes out from the centre when you first bite into it. 
Spuds & Soda: Handmade Warabimochi In Unique Flavours Including Bandung, Milo, Teh-O And More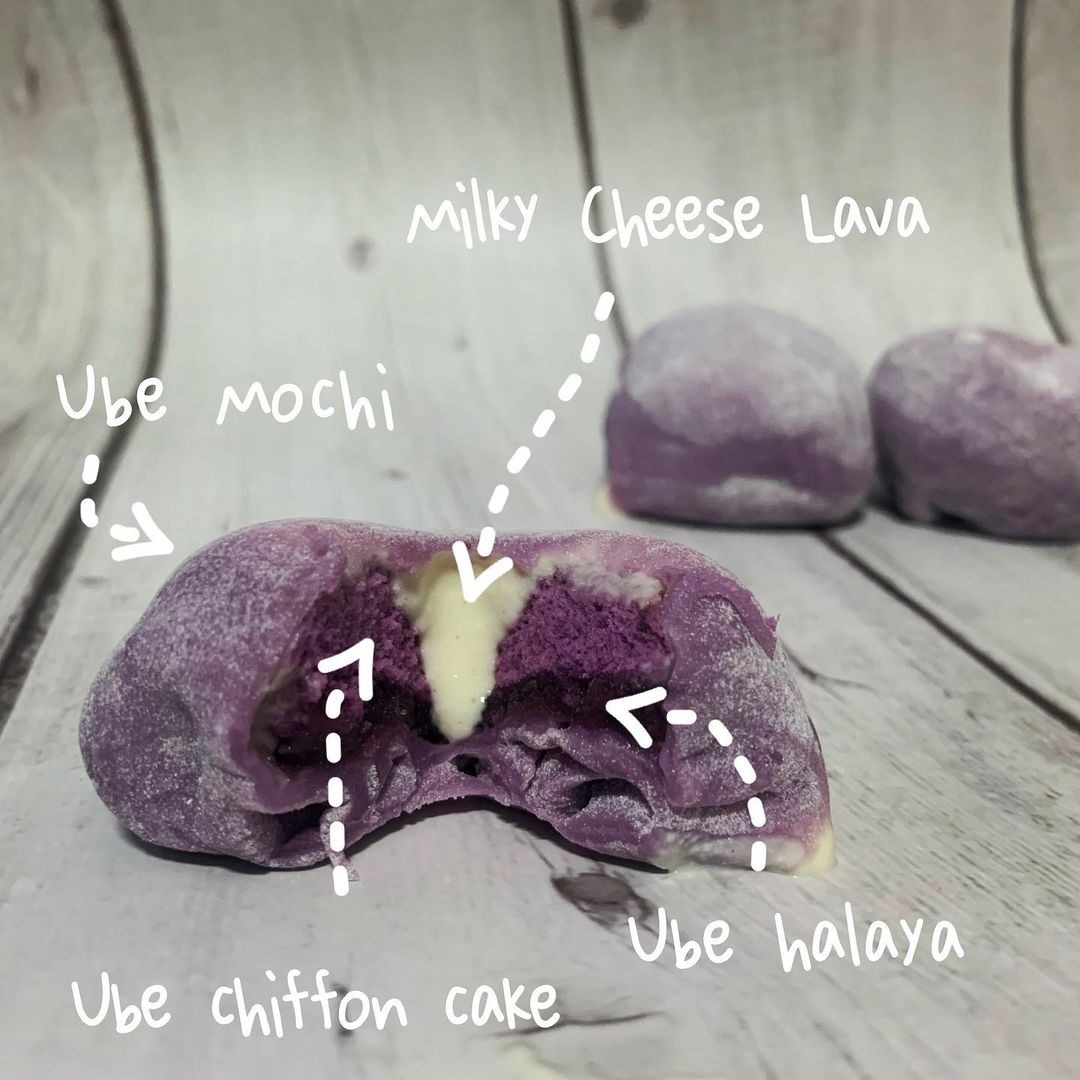 Image credit: @mylittlebakery_sg
Another sweet and savoury combo is the Cheese Lava Mochi, paired with an ube filling. If you're a big fan of yam, this is one dessert you will enjoy. The cheese lava adds a hint of savouriness to the sweet ube. 
The IG baker also recommends putting the mochi in the freezer for about an hour if you prefer an ice cream-like dessert.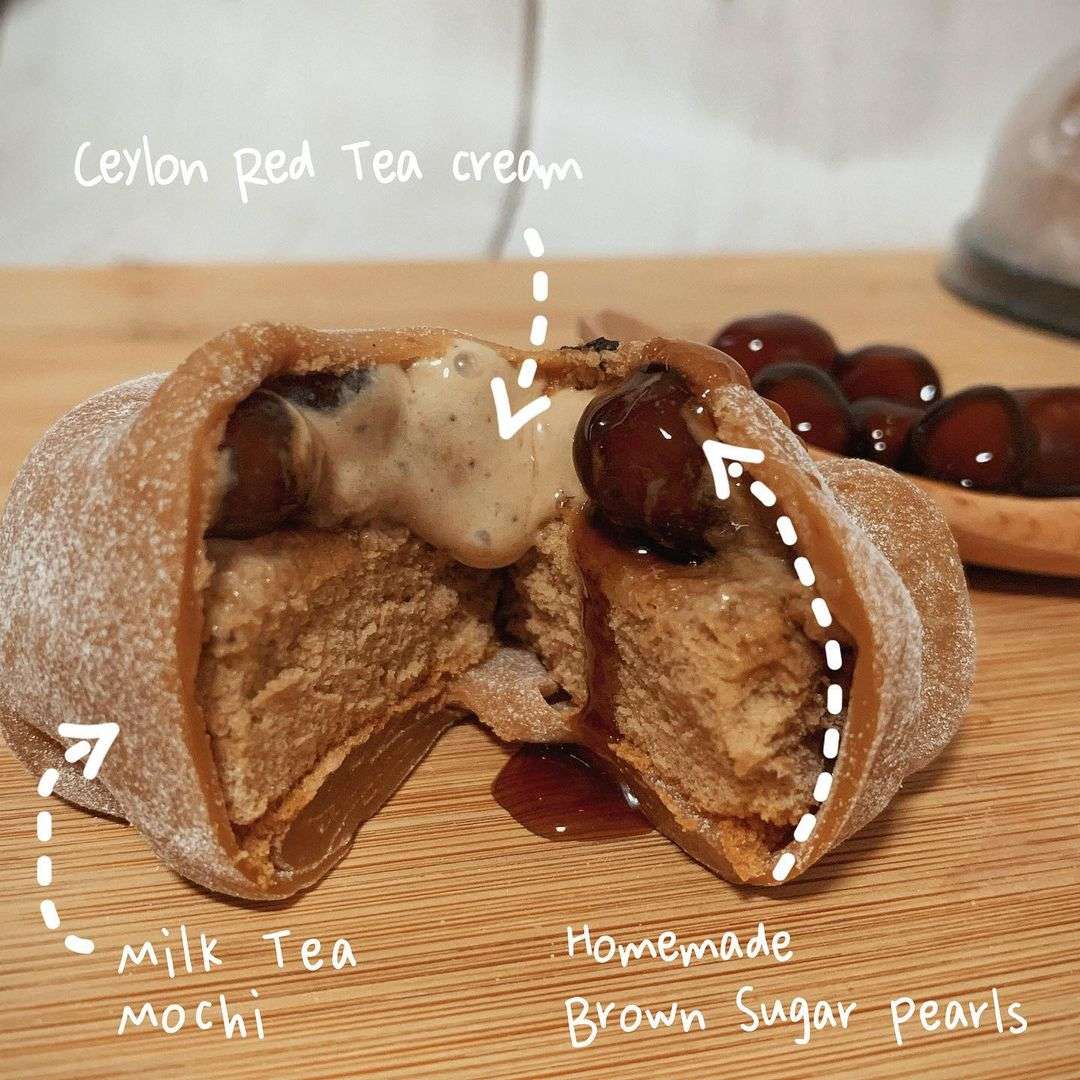 Image credit: @mylittlebakery_sg
Another popular item is the Bubble Tea Mochi, which features a milk tea mochi skin encasing chiffon cake, Ceylon red tea cream, and brown sugar pearls for an extra chew. 
Captain Khookz: Ex-A380 Pilot Now Sells Homemade Peranakan Kaya And Kueh Bingka Online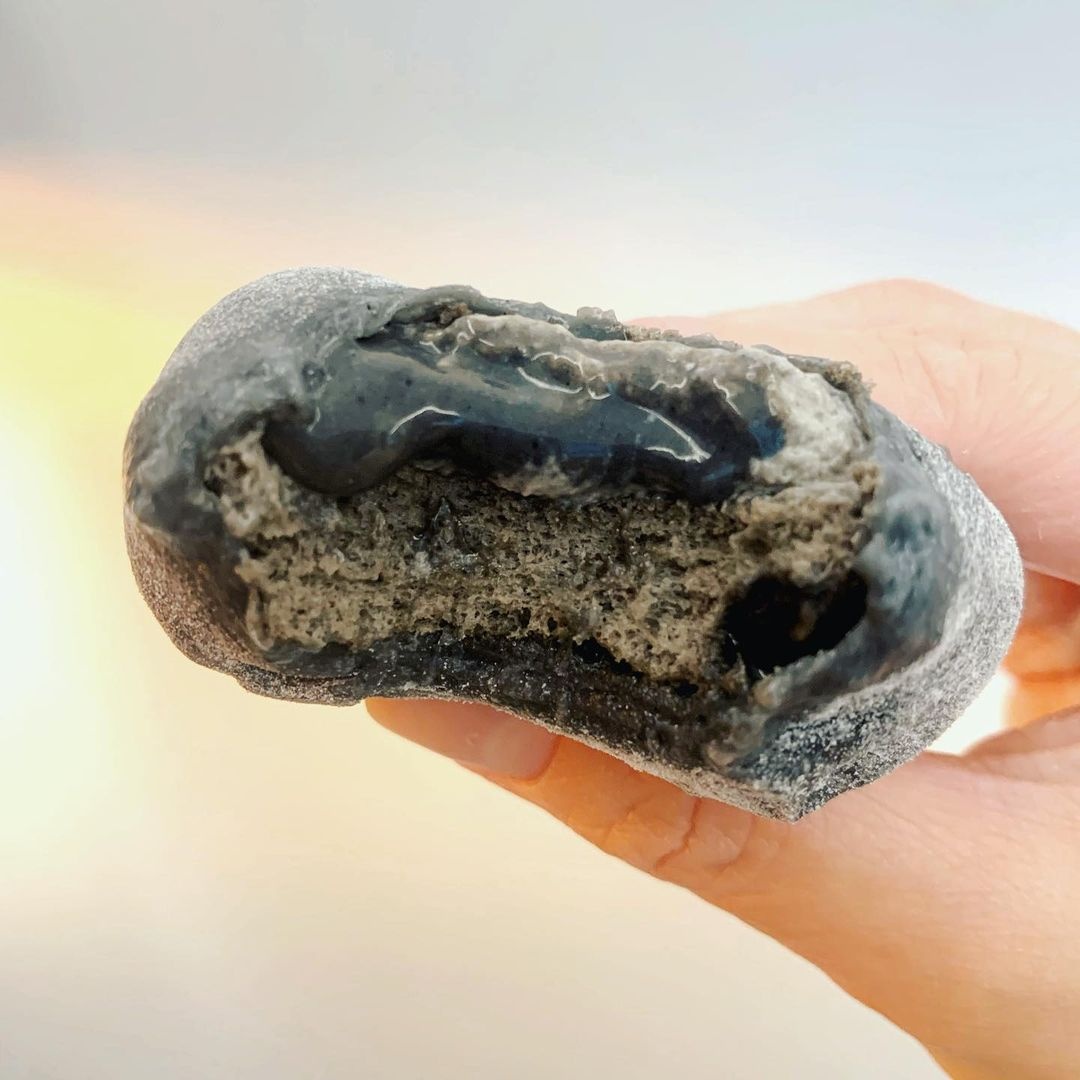 Image credit: @mylittlebakery_sg
If you don't have much of a sweet tooth, we would recommend the Black Sesame Mochi. It is said to be rich and nutty with its bittersweet black sesame cream, paired with chiffon cake and black sesame mochi skin. 
All of the handmade mochi desserts are low in sugar with no preservatives. To place an order, you can head over to their Instagram page and drop them a DM, or send a text through WhatsApp to 82282490. You can choose to do a self-collection or opt for delivery, which costs anywhere between $6 to $15 depending on the location.
Another home-based business you can check out is BBang Sori for Korean loaves in flavours such as Injeolmi and Chocolate. You can also read our feature on Eat My CB for homemade curry buns.
Eat My CB: Family Starts Home Business Making Curry Buns To Survive Losing Jobs During Pandemic
Feature image adapted from @mylittlebakery_sg's post.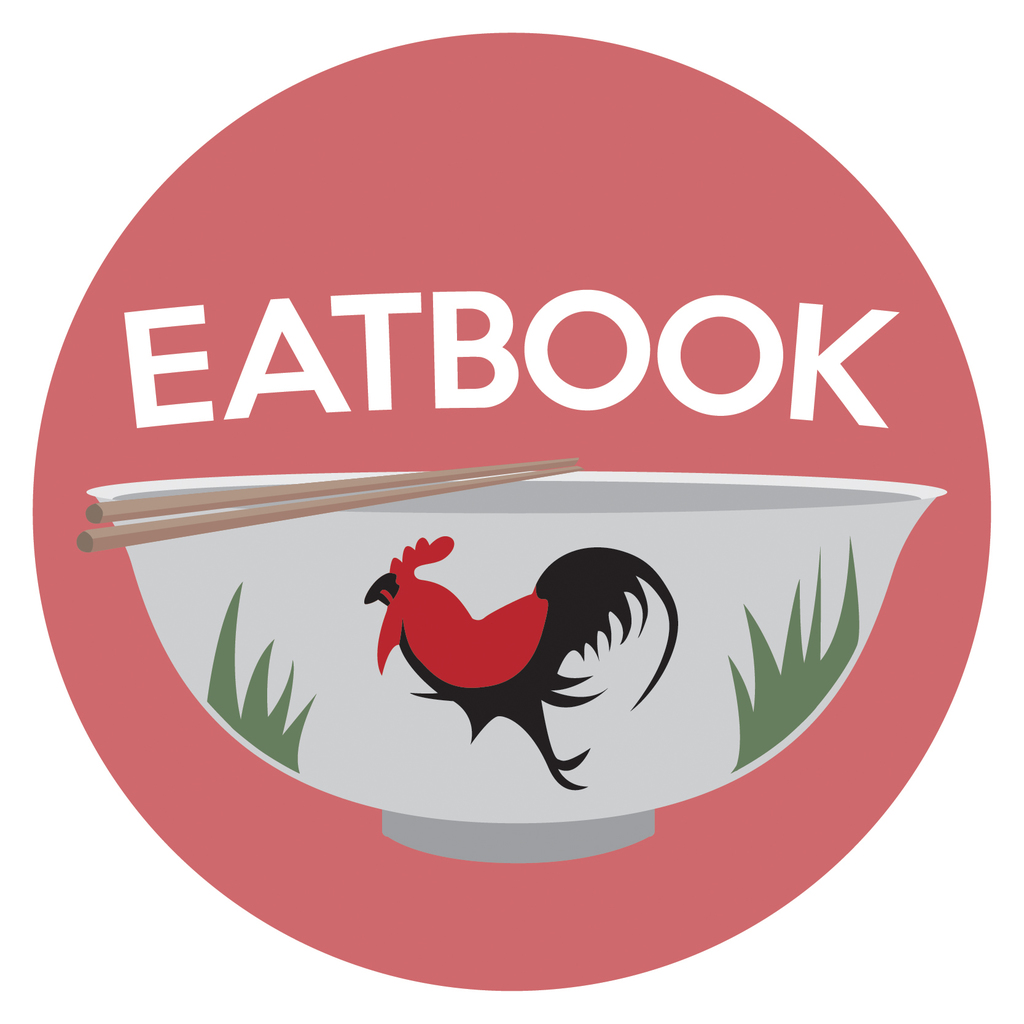 Drop us your email so you won't miss the latest news.