Chicken Supremo has supremely affordable food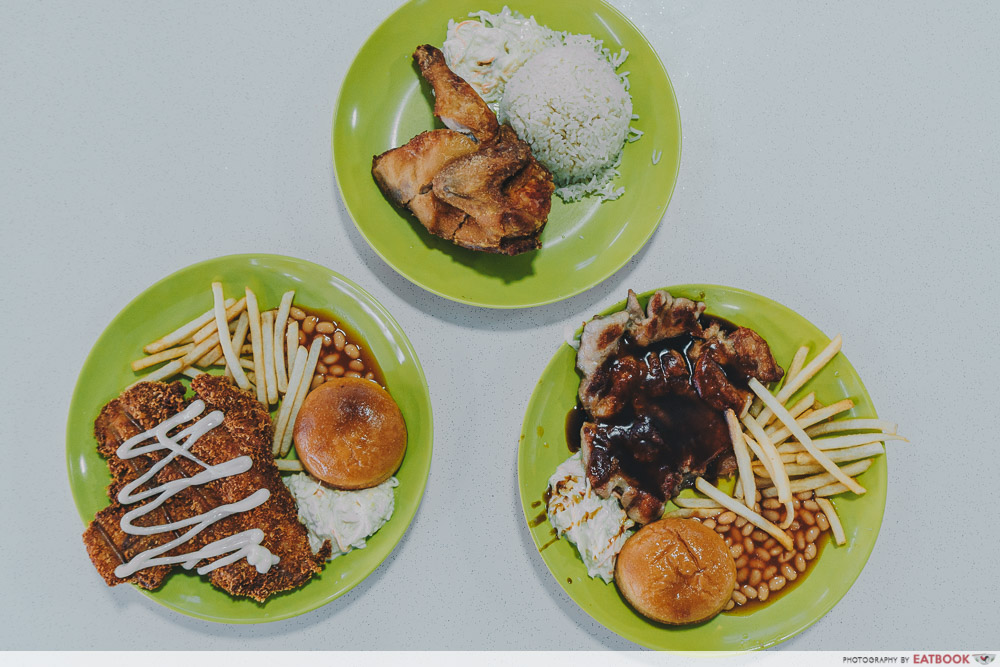 In reply to my request to film at Chicken Supremo, chef-owner Mr Soh pleaded, "Okay, just don't interview me. I have done this so many times." That surprised me. Most hawkers welcome publicity; the glitzy glamour of being featured to a large audience is irresistible.
In retrospect, I get where he's coming from. A quick search on Google reveals a trove of interviews that Mr Soh had gone through, mostly centred on how his shop burned down and how he rose from the ashes. If I were him, I'd be as averse to dig up my traumatic past for the scrutiny of sensationalising journalists.
But I was not there to know how he stayed strong in adversity nor dig into his past. My mission was simple. To see if, after all these years, their food tastes just as good.
Food at Chicken Supremo
For such an established brand, I was surprised to note that they were still committed to keeping prices low. For instance, I could get a Beef Burger for just $2.30.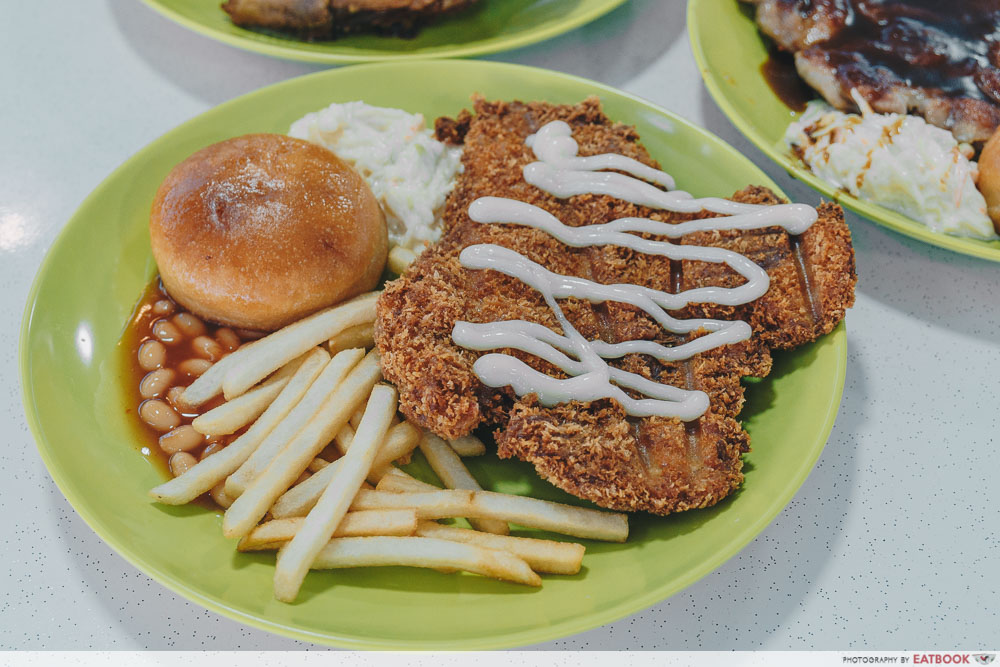 We opted for their Chicken Cutlet ($4.80). I was immediately impressed by how huge the piece of chicken was.
Holding up the piece of chicken, its large size became more apparent. It was basically bigger than my face.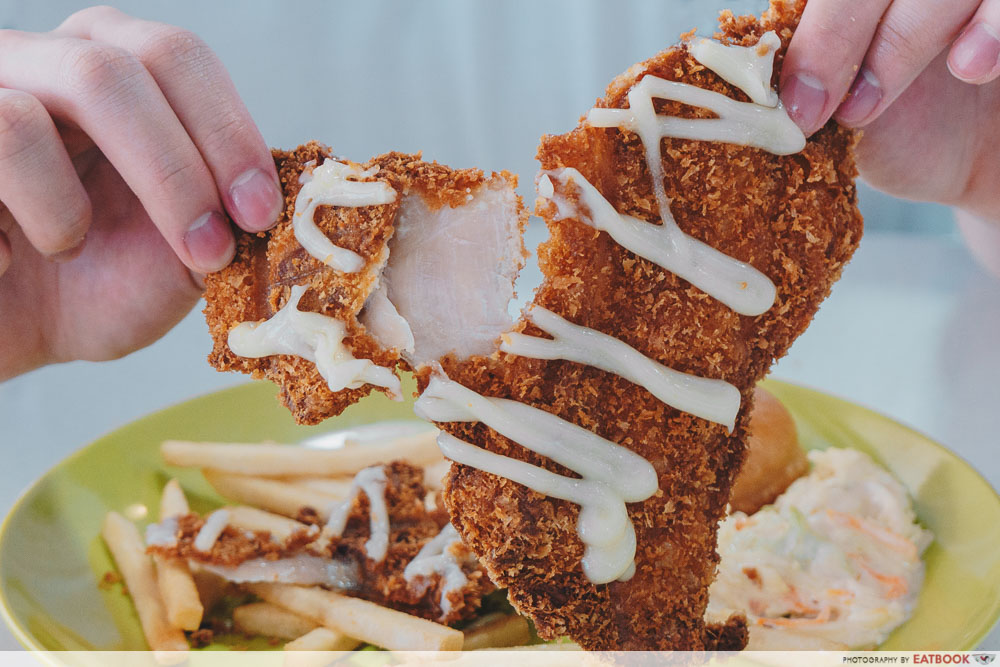 As I tore into the chicken, beads of oils shimmered in the sunlight as they flowed onto my hands.
The crunchy crust transitioned to a soft, succulent flesh. Juices then flowed from between the supple thigh meat, as I went for another mouthful.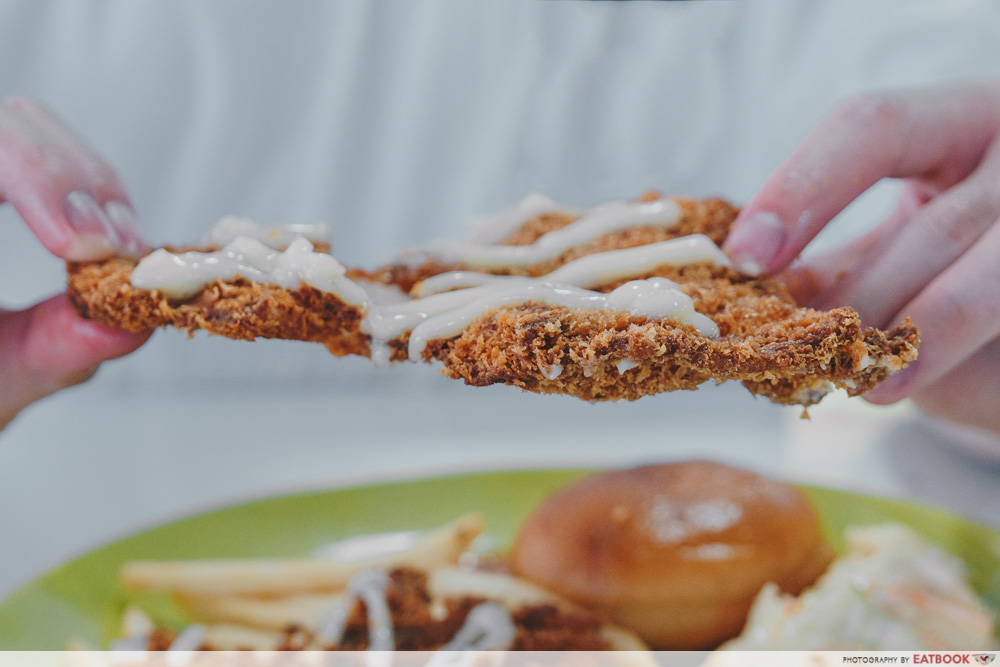 I was surprised by how luscious it was in spite of the apparent thinness. That was a testament to all the skilful preparatory work used to tease out its moisture.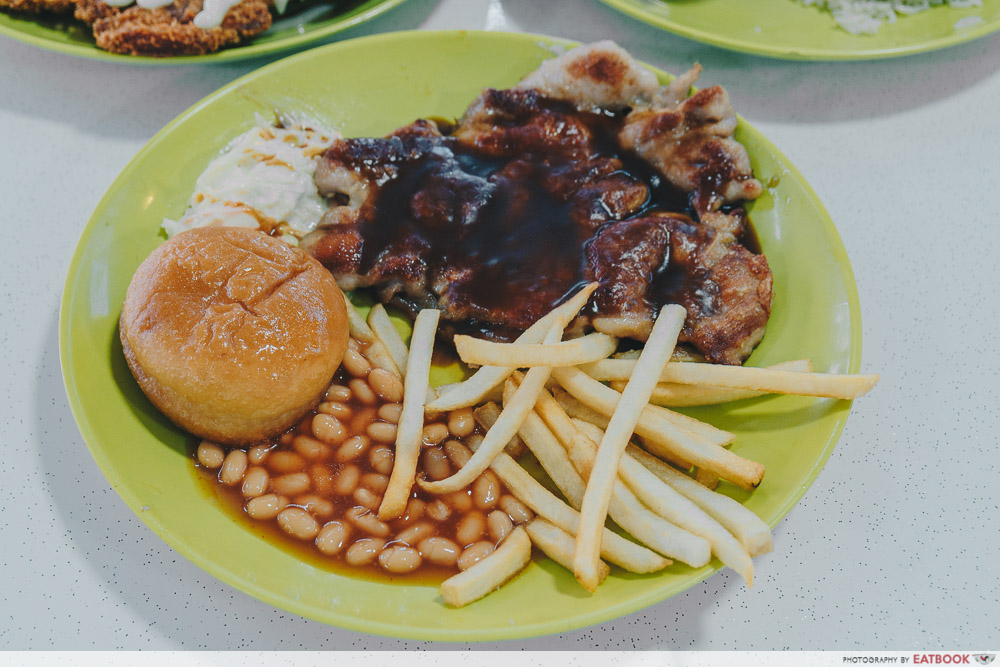 My next conquest was the Chicken Chop ($4.80).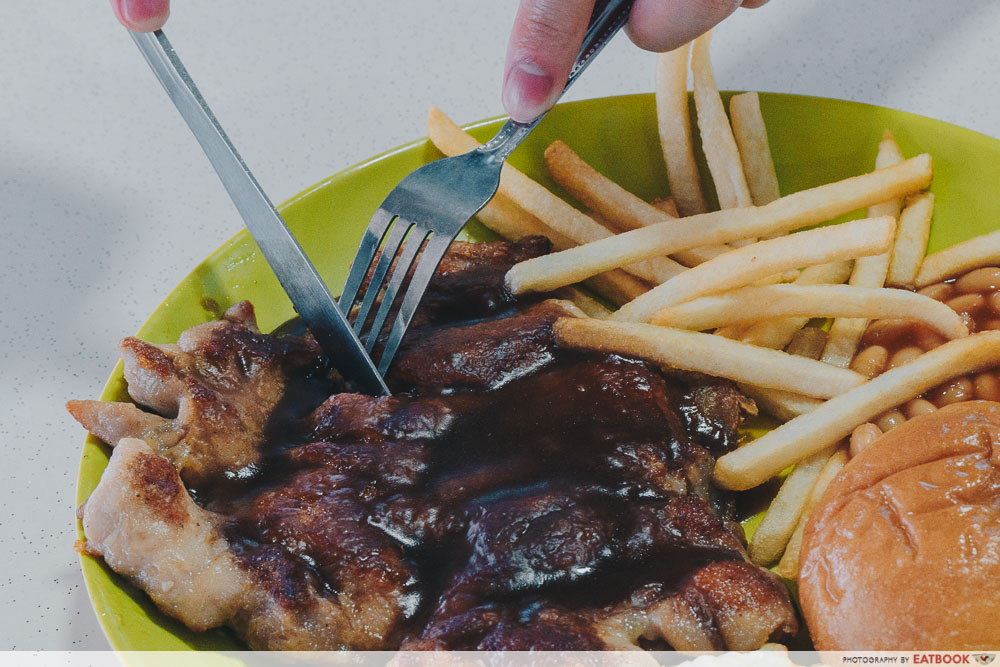 Cutting into the chicken, it was soft and tender. The butter knife I used glided through the meat, as steam rose from the chicken.
It was like a scene out of an ASMR food video on Youtube.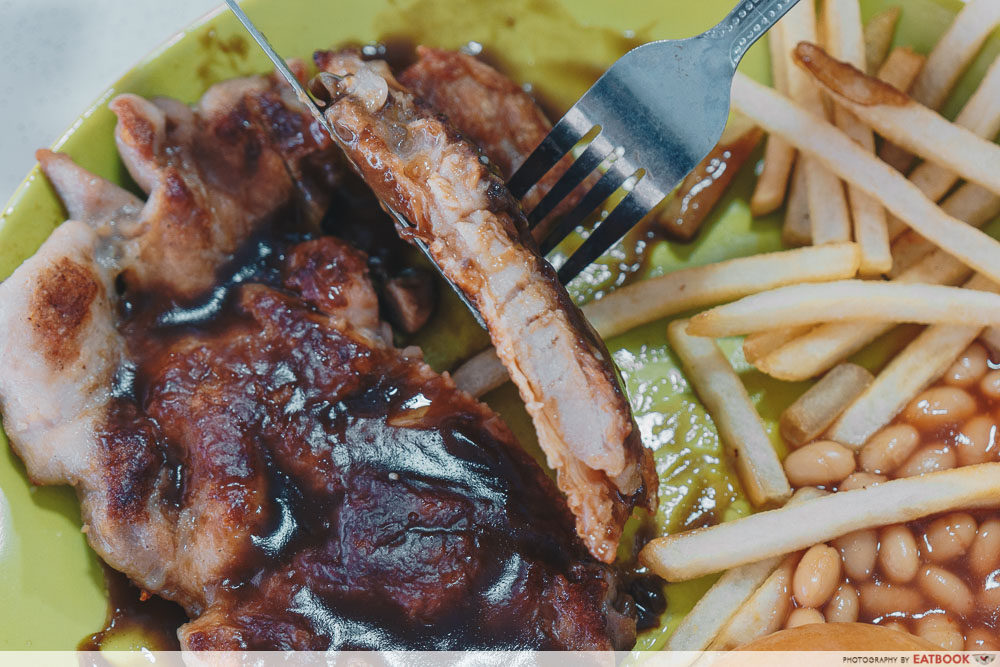 Those same emotives I used with the chicken cutlet applied here too – succulent, juicy, and tender.
Tastewise, it was somewhat like IKEA meatballs. The same umami flavours and strong meatiness were pervasive throughout the sauce and chicken.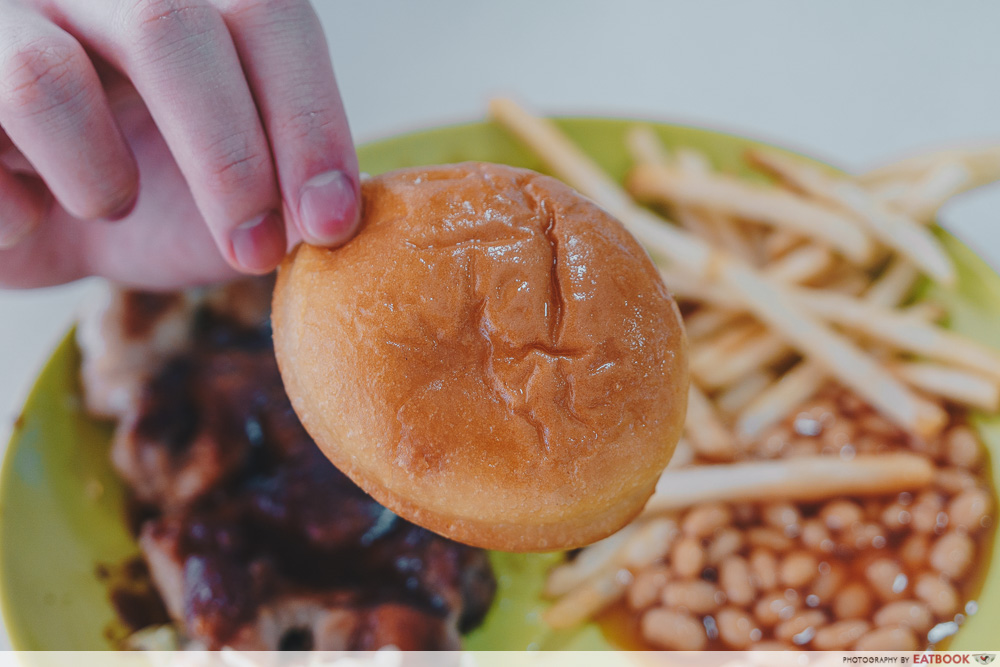 The buns here are fried, so what you get is a roll with a crispy exterior and fluffy interior, much like the mantou you get at seafood restaurants.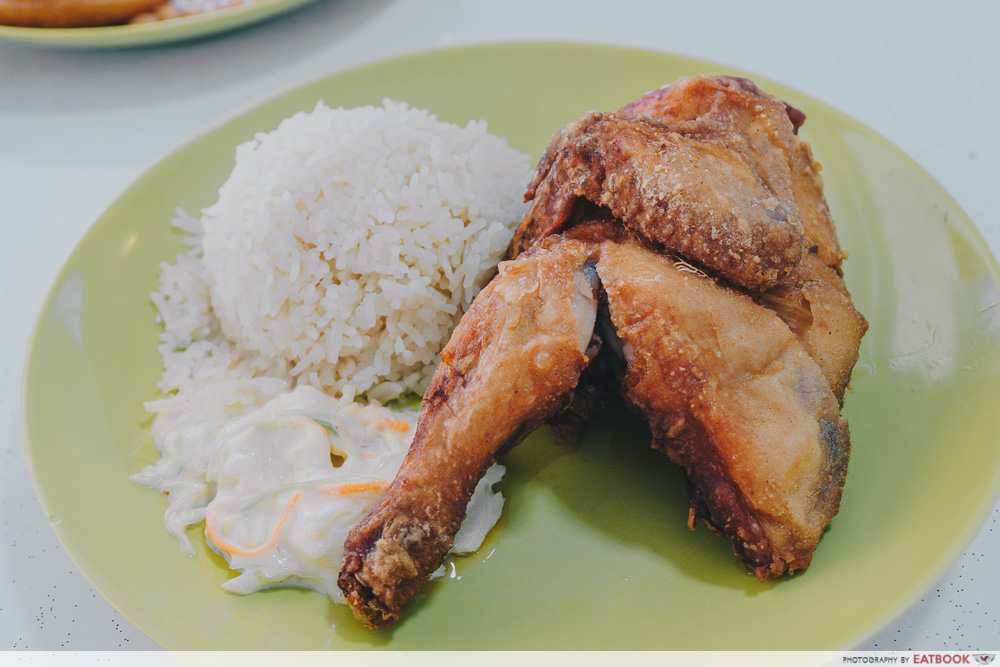 We weren't too impressed with the Half Spring With Rice ($4). Half a spring chicken was strewn onto a heap of uninspiring rice, scattered with shreds of cheap coleslaw.
Granted, the price is impressive for the serving portion, but the dish struck me as lacklustre at best.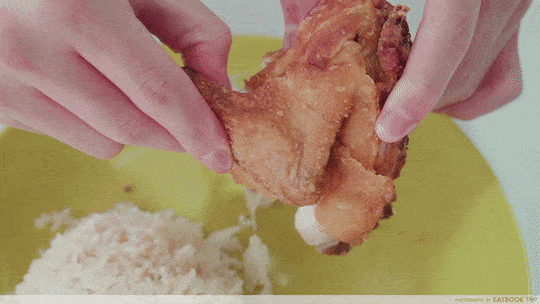 In customary Eatbook tradition, I tore the spring chicken in front of the camera. "Dry" would be the unfortunate term used to describe it; the meat resembled chicken jerky.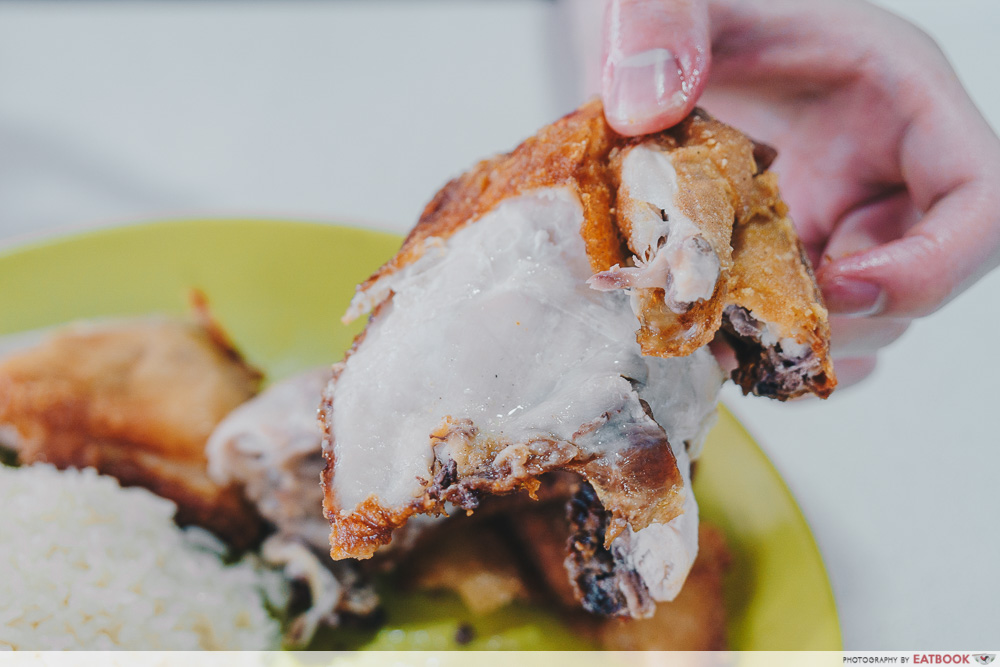 The consolation came in the spice rub, which thoroughly permeated the meat. Thankfully, it had a pleasant taste of five spices and pepper, distracting me from its jarring dryness.
Ambience at Chicken Supremo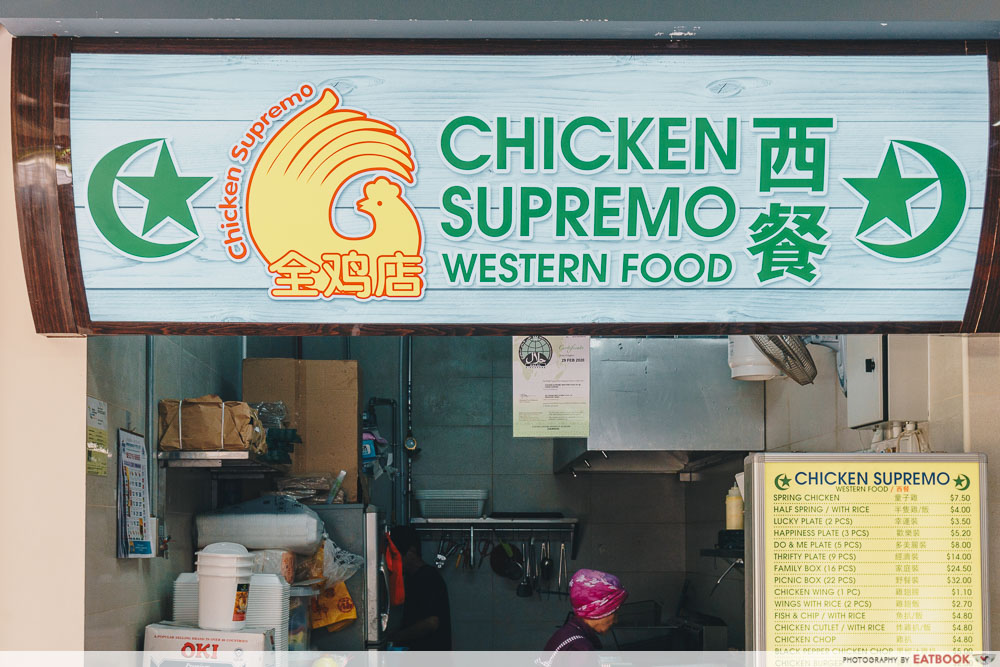 Located at the newly renovated 493 Jurong West food court, you can expect to dine in relative comfort. The benches and tables are clean and in good condition.
However, I have just one qualm. This place is truly inaccessible from Lakeside MRT Station. One would have to painstakingly navigate the Westie terrain just to locate this food court.
The verdict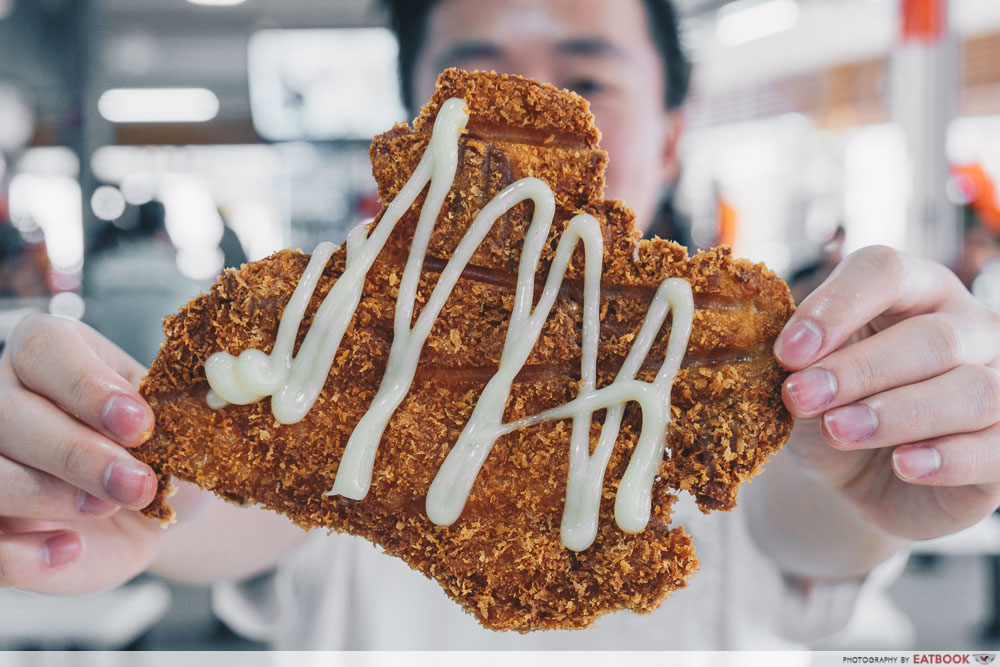 I can see why this place is famous. Affordable prices combined with an inspirational backstory of perseverance make for an influential brand. While I did enjoy the mains here, the little nuances like french fries, baked beans and coleslaw were a tad underwhelming for my taste.
If you love affordable Western food but are unwilling to travel to Lakeside, try out BIG BOYS Sizzling. They have a juicy Cornflake Chicken that is coated in a super crunchy crust. It was one of the better hawker Western food stalls I have tried.
BIG BOYS Sizzling Review: Cheap And Huge Chicken Cutlet and Mentaiko Fries At Bukit Timah
Address: 493 Jurong West Street 41, #01-02/03, Singapore 640493
Opening Hours: Mon-Sat 1:30pm to 10:30pm
Website
Chicken Supremo is a halal certified eatery.
Photos taken by Pichan Cruz.
This is an independent review by Eatbook.sg.
Summary
Pros
– Large portions
– Cheap
Cons
– inconvenient location
Recommended Dishes: Chicken cutlet ($4.80), Chicken Chop ($4.80)
Opening hours: Mon-Sat 1:30pm to 10:30pm
Address:  493 Jurong West Street 41, #01-02/03, Singapore 640493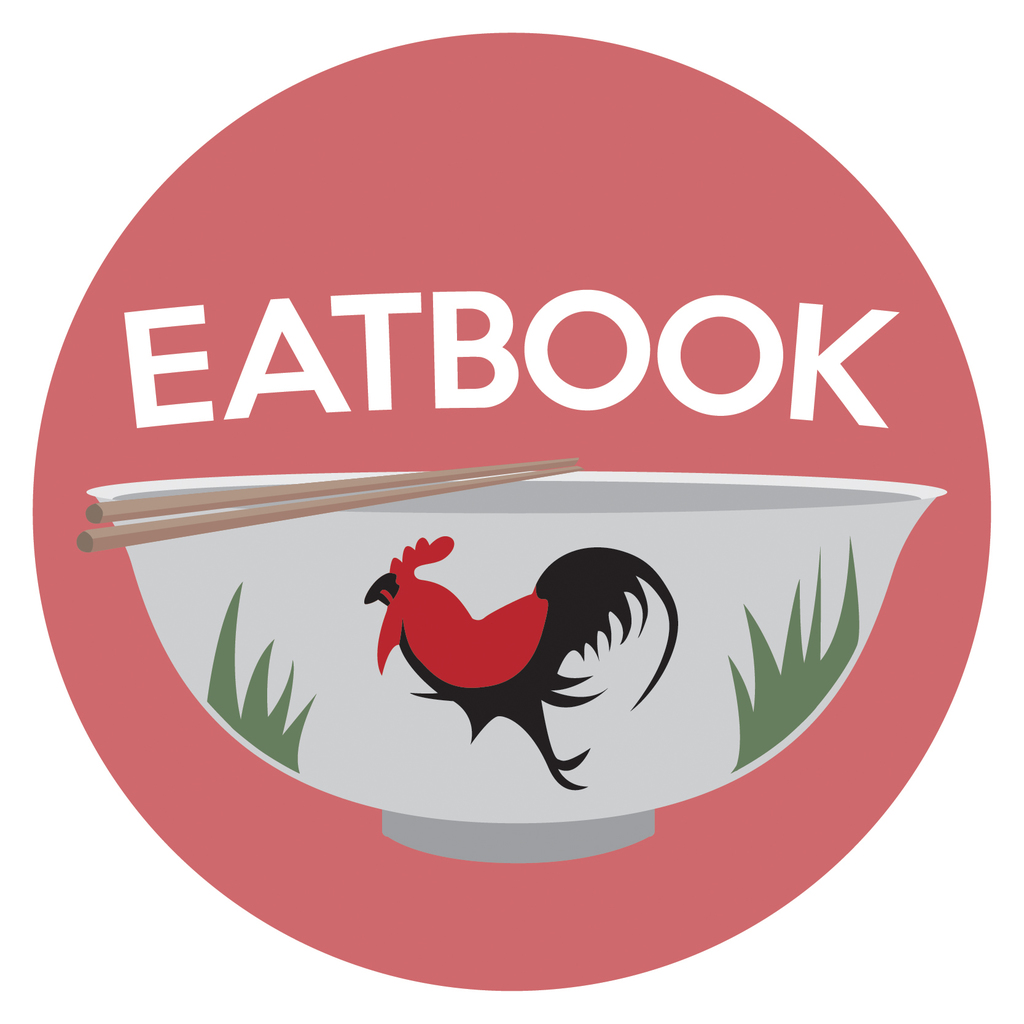 Drop us your email so you won't miss the latest news.