Chin Chin Eating House in Bugis has old-school Hainanese chicken rice

Image credit: @enjoycham
If you think about it, quite a number of iconic Singaporean foods are actually Hainanese to begin with: Hainanese kaya toast, Hainanese curry rice, and of course, the famous Hainanese chicken rice. Stalls selling these foods are found all over the island, but for a taste of tradition, go to Chin Chin Eating House on Purvis Street, which is one of Singapore's oldest surviving restaurants!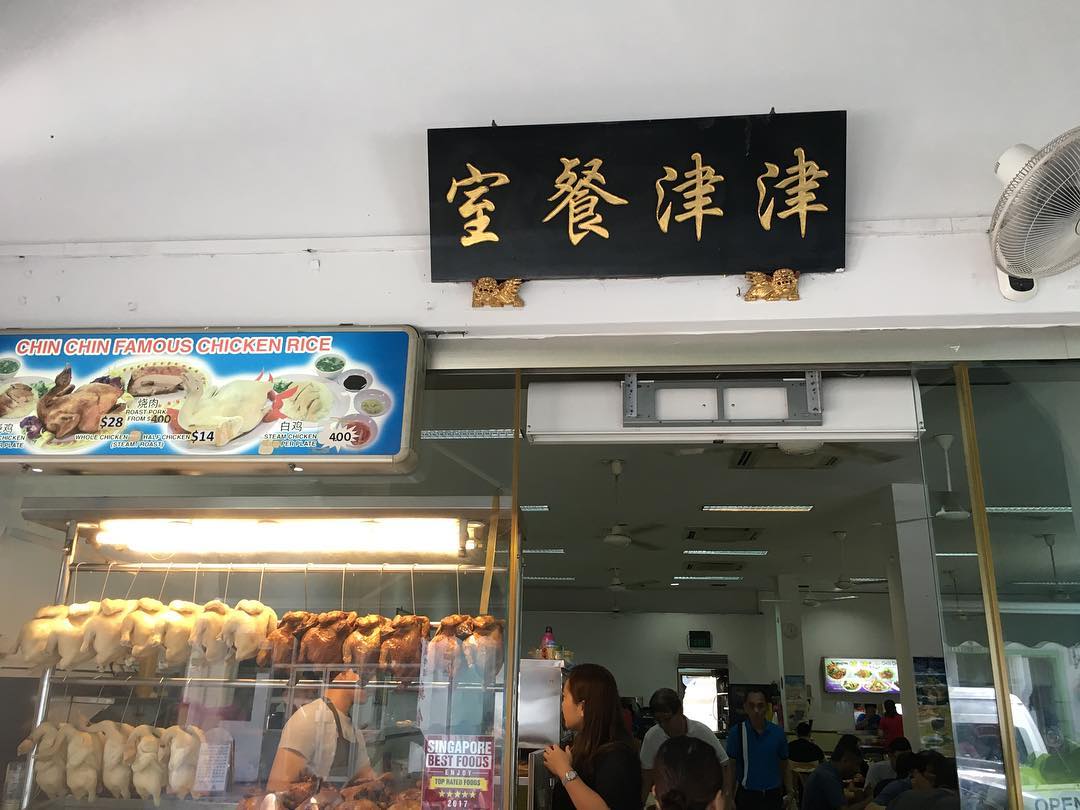 Image credit: @aloycheowcheow
The first thing you'd notice about Chin Chin Eating House when passing by would be the row of plump birds lined up against the window. The second thing would be the sheer number of diners tucking into plates of chicken rice at every table. As a sign outside helpfully states, it's one of Singapore's most famous chicken rice restaurants. Even the late chef Anthony Bourdain has paid them a visit.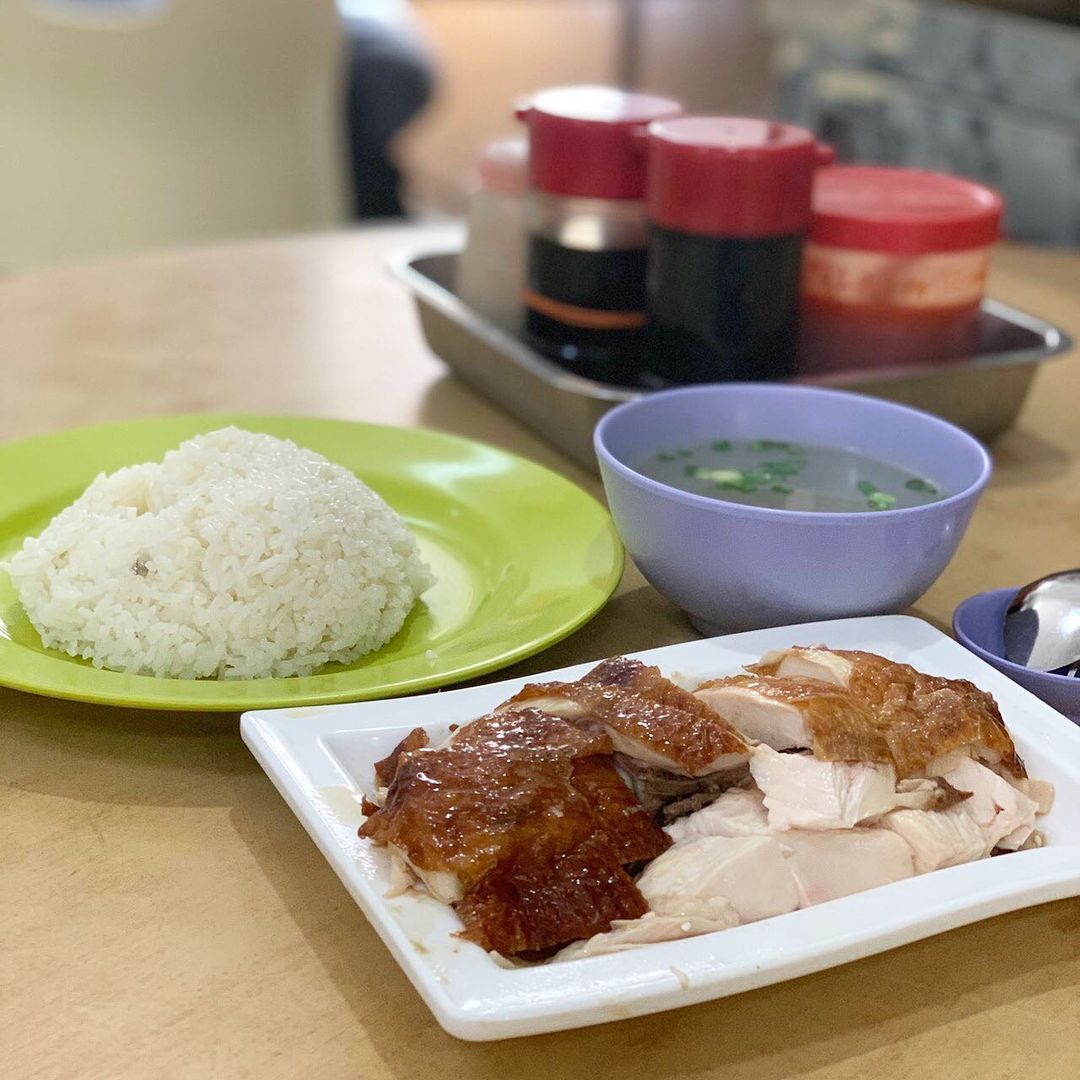 Image credit: @smileasiaeducationcentre
A Chicken Rice Set For One costs $6, which gets you a simple, no-frills set of your choice of roast or poached chicken parts, fragrant chicken rice, and clear, refreshing chicken broth. 
The chickens here are poached in sub-boiling temperatures to ensure the meat is as tender as can be. When done, the stock is cooked with chicken fat, ginger, garlic, and pandan, then used to flavour their extraordinarily fluffy chicken rice.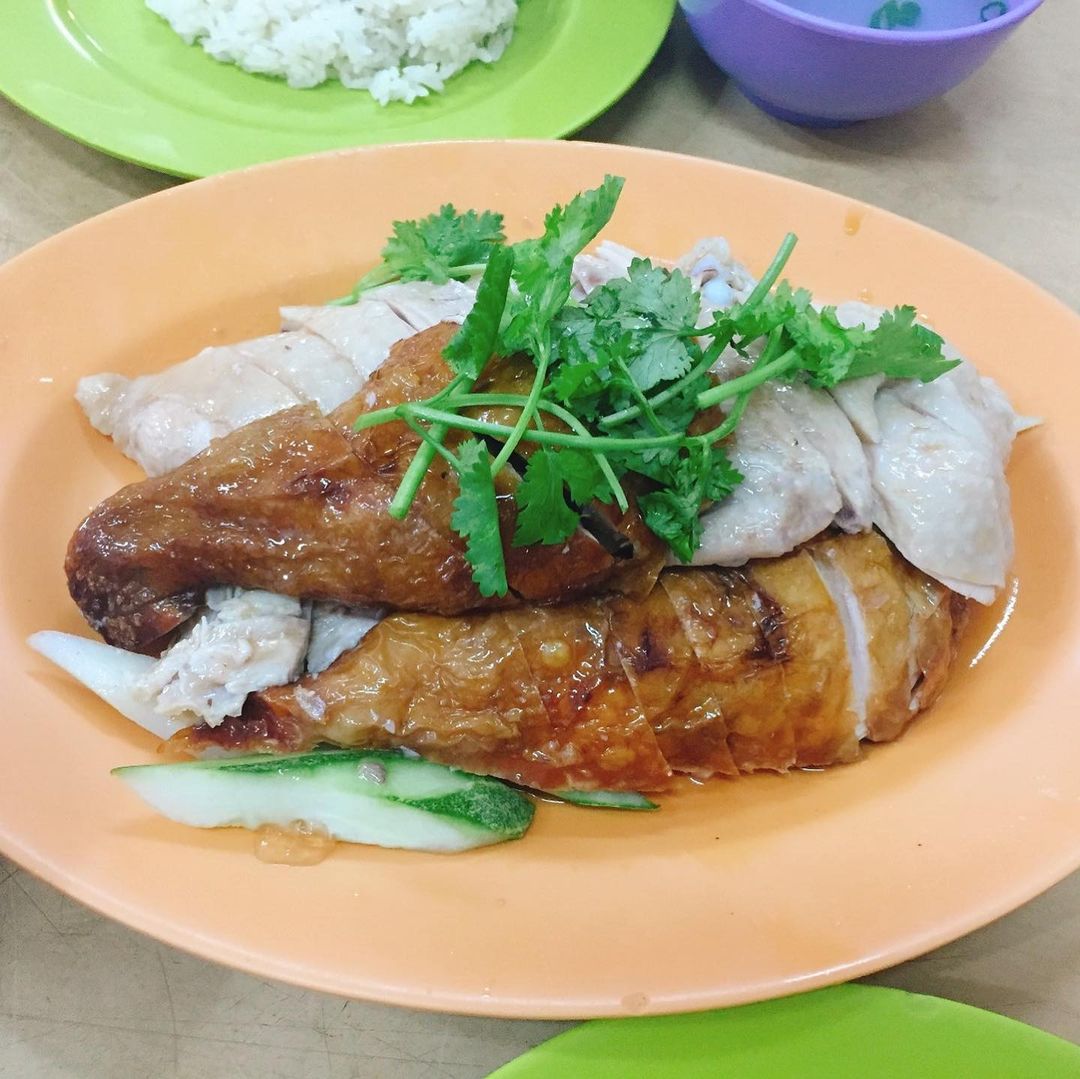 Image credit: @hiro0425
While verging on the pricier end for chicken rice, the taste and portion sizes here more than make up for it. Expect succulent, tender chicken drizzled with aromatic sesame oil and soya sauce, with each generous serving of kampong chicken meat served on its own platter. 
Also, help yourself to as much dark soya sauce, spicy chilli, and fresh minced ginger as you wish from the condiment trays on each table.
If you're with family or just hungry for more chicken, a Half Chicken goes for $14, while a Whole Chicken is $28. 
Johor Road Boon Kee Pork Porridge Review: Traditional Hainanese Porridge Stall Open For Nearly 70 Years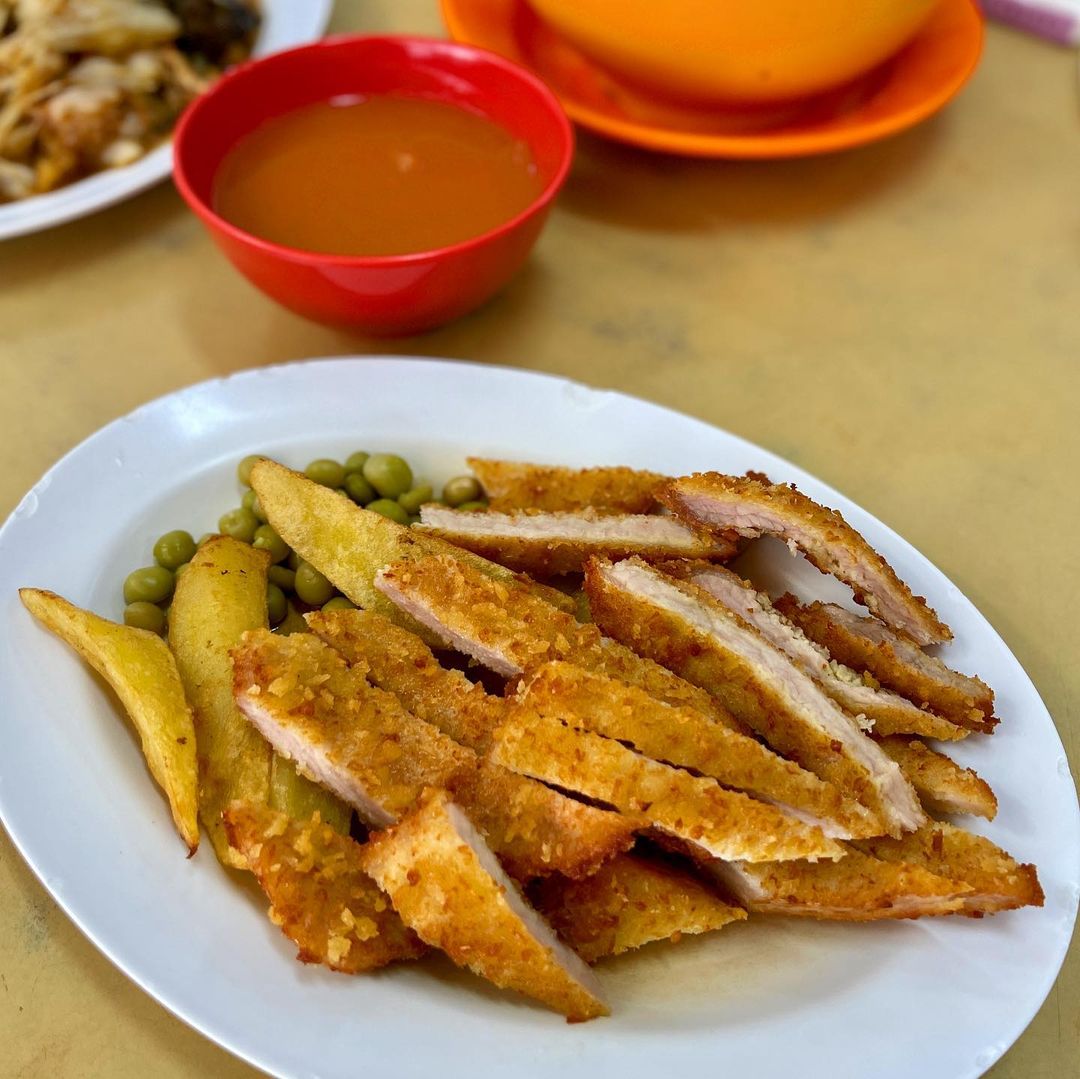 Image credit: @ck.sg_food
Chin Chin Eating House isn't just a chicken rice store though, and also sells a whole range of traditional Hainan fare such as their popular Hainanese Porkchop ($6/$10/$15). 
Perfect as an appetiser or a sharing dish, the pork chops are battered with biscuit crumbs and deep-fried for a crispy, golden-brown exterior to complement the juicy meat. You also get a side of green peas and hand-cut potato wedges, with a bowl of savoury red tomato-based sauce for dipping.

Image credit: @jenny_lim_jenny_lim
You can also find more uncommon Hainanese dishes here, such as the Hainanese Claypot Mutton ($12/$20). Chunks of mutton are simmered in a claypot with wolfberries, black fungus, and other Chinese herbs till they become fall-off-the-bone tender. The robust, herbal flavour of this soup makes it a good choice for a rainy day.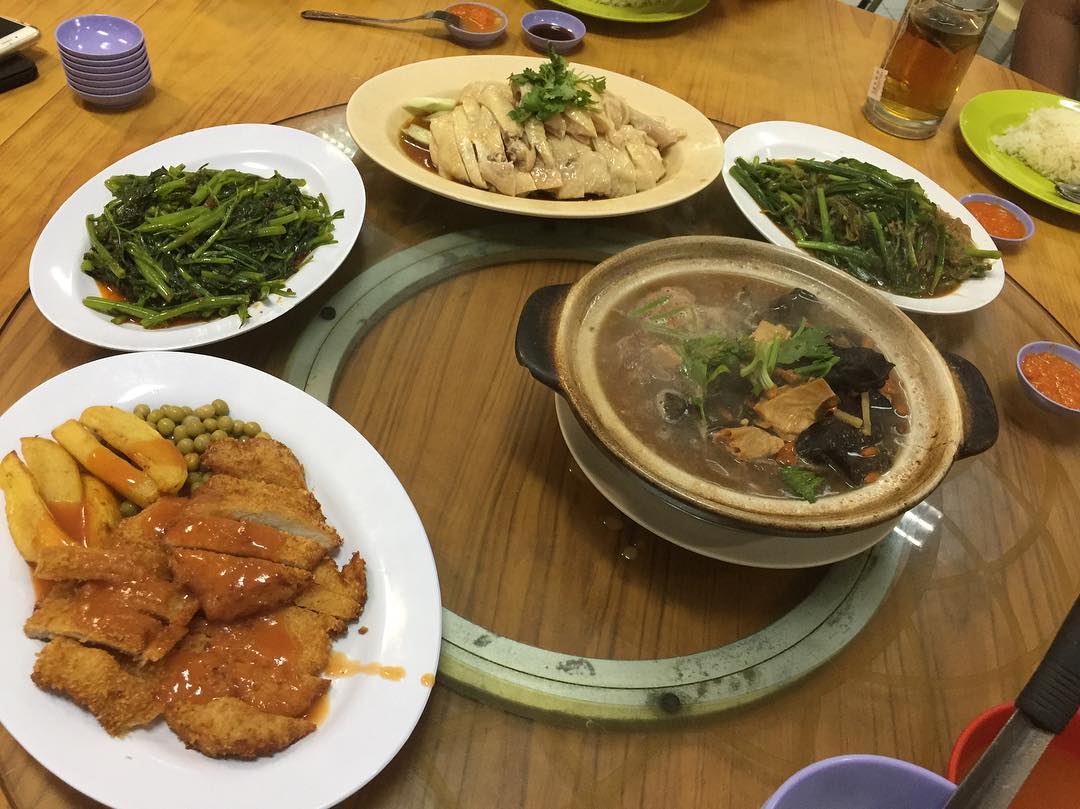 Image credit: @jenny_lim_jenny_lim
Fun fact: the area around Chin Chin Eating House is the birthplace of Singaporean Hainanese chicken rice! This historically Hainanese district used to house the OG chicken rice restaurant Swee Kee and Yet Con, famed for its traditional sauce-less Hainanese chicken rice. 
With both restaurants lost to time, the nearly 90-year-old Chin Chin Eating House is now one of the few remaining old-school Hainanese restaurants on the streets. So if you're ever in the area, be sure to stop by when you can!
For more traditional Hainanese fare, read our Johor Road Boon Kee Pork Porridge review to discover a stall with over 70 years of history. Also, check out our Bugis food guide for more good eats in the area.
Address: 19 Purvis Street, Singapore 188598
Opening hours: Mon-Fri 11am to 3pm, 5pm to 9pm, Sat-Sun 11am to 3:30pm, 4:30am to 9pm
Tel: 6337 4640
Website
Chin Chin Eating House is not a halal-certified eatery.
20 Bugis Food Places In Singapore For Space-Themed Meals, Fusion Nasi Lemak And More
Feature image adapted from @jenny_lim_jenny_lim, @hiro0425, and @mihomuseum23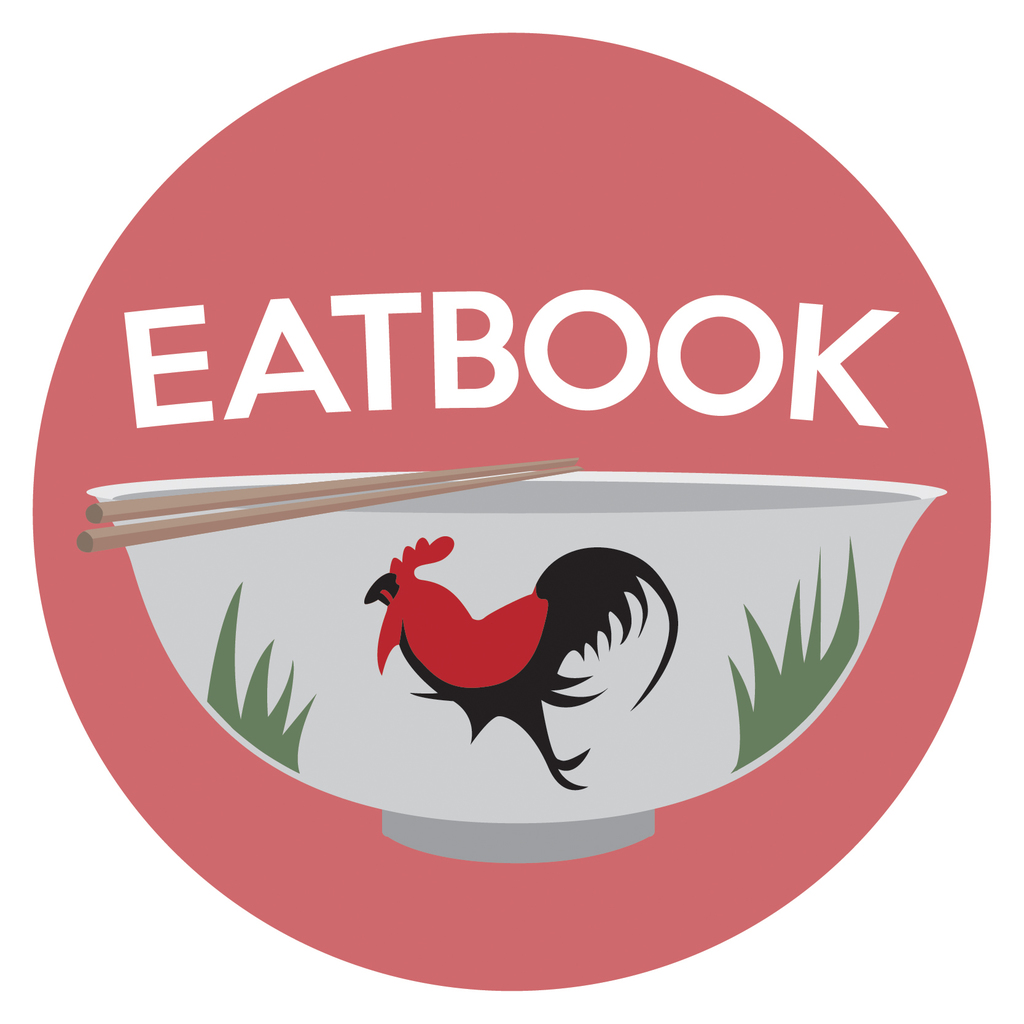 Drop us your email so you won't miss the latest news.