Chunky Crabs Rolls in the CBD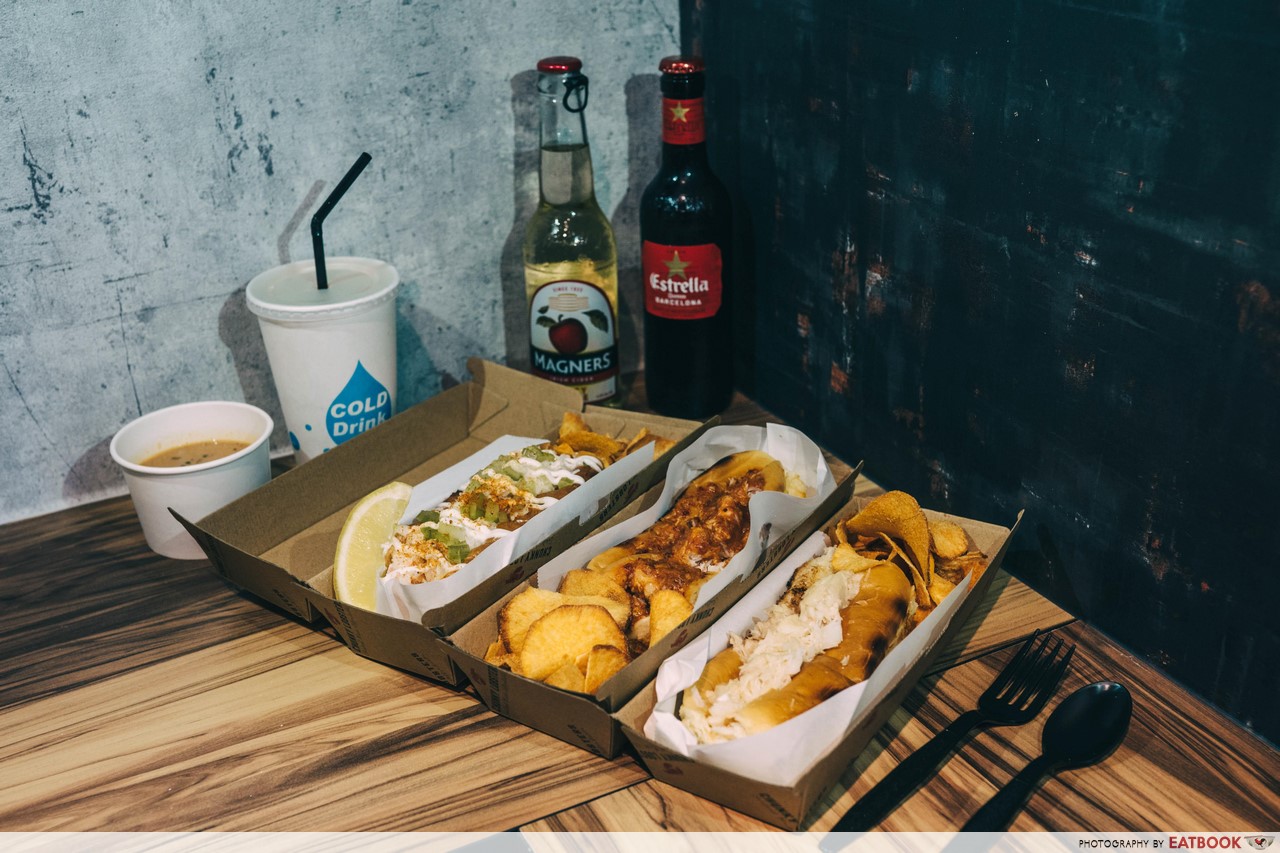 If you've tried Chunky Lobsters, you'll know that they serve a delicious and value-for-money lobster roll. However, with this second venture, Chunky Crabs proves that they are also experts in crab rolls. The new stall has a similar concept to the former, with a simple food and drinks menu.
Food at Chunky Crab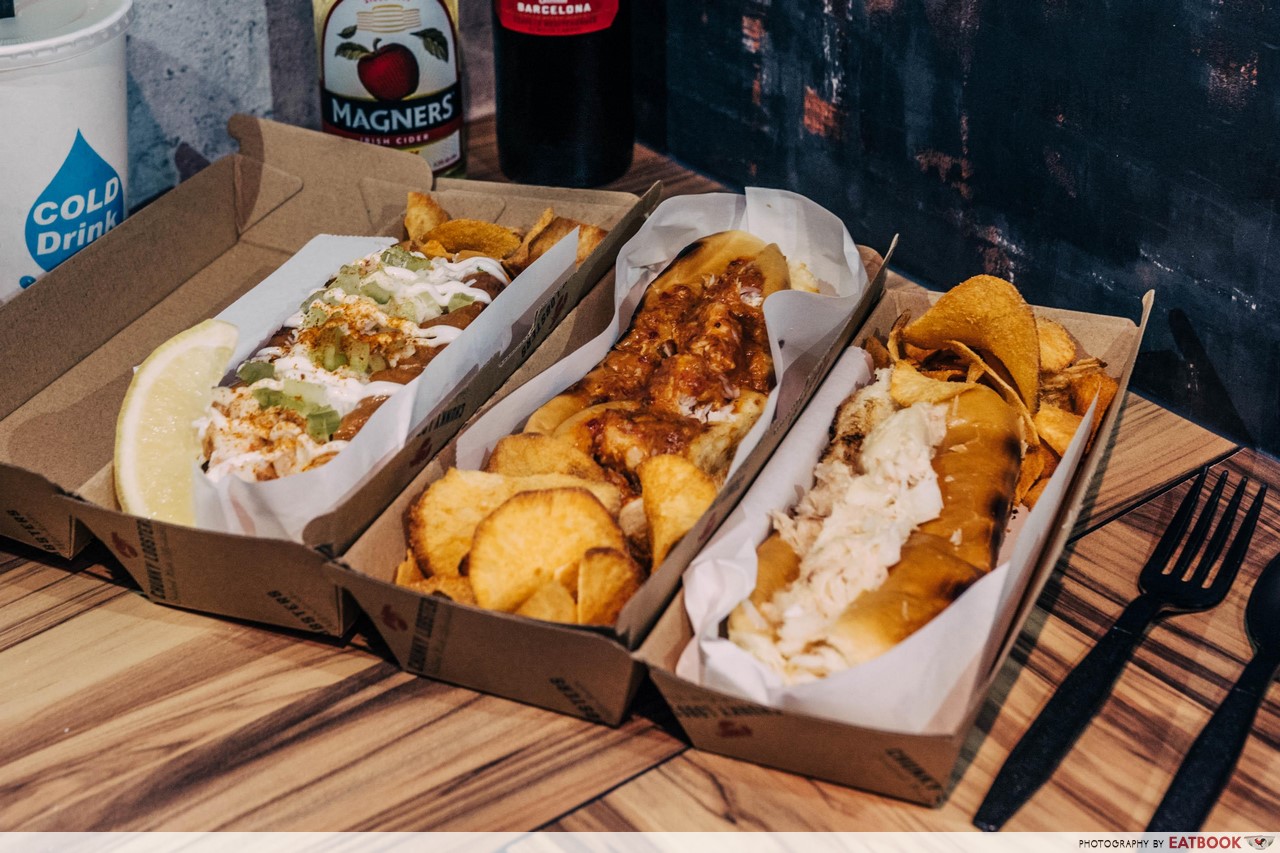 Chunky Crab is the first joint in Singapore to make a variant of the classic lobster roll by using crabs instead. Echoing their ethos of using only the best ingredients, the crabs here are sourced from the waters of the Western English Channel. Like its sibling establishment, there are only three crab rolls at $16 nett each. They are Chunky's Butter, Chunky's Chilli, and Chunky's Aioli.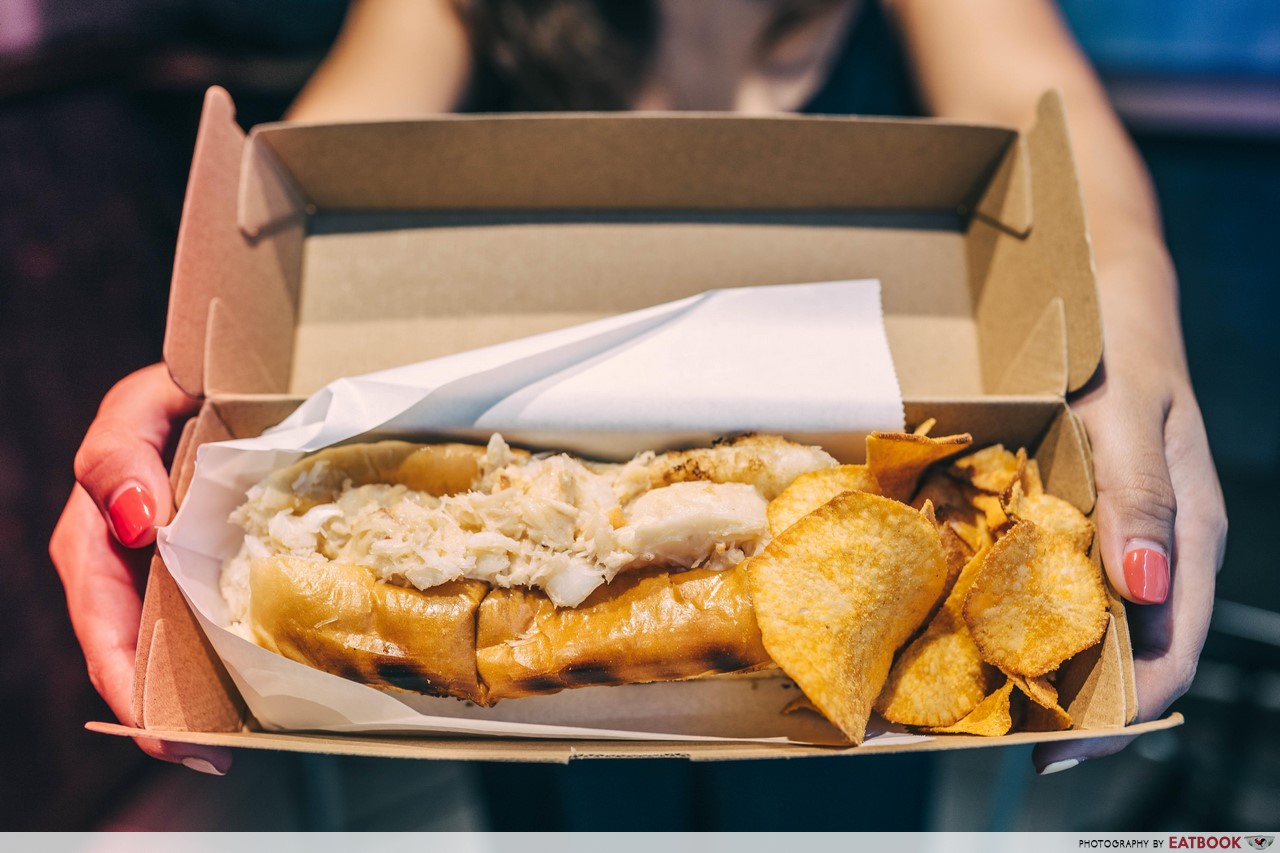 Each roll gets you a good 85 to 90 grams of crab meat. The sweet chunks provided a solid base, and it takes little to make the crab roll a glorious one. It's so tasty you'll be thinking about it all week. While many new seafood entries attempt to offer a modern, upscale spin, Chunky Crabs serves a more traditional Chunky's Butter roll. For those who are looking to savour the natural sweetness of the crab meat, this is a must-order.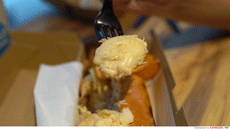 Drizzled with melted butter and nothing else, it is easy to wolf down the entire roll in five to six bites. Resist the temptation and savour each mouthful slowly instead. Lightly toasted, the brioche buns had a good Maillard browning to it. It also gave the fluffy bread a contrasting crunch on the outside. When paired with the buttered shelled meat, it becomes a rich and fresh-tasting roll.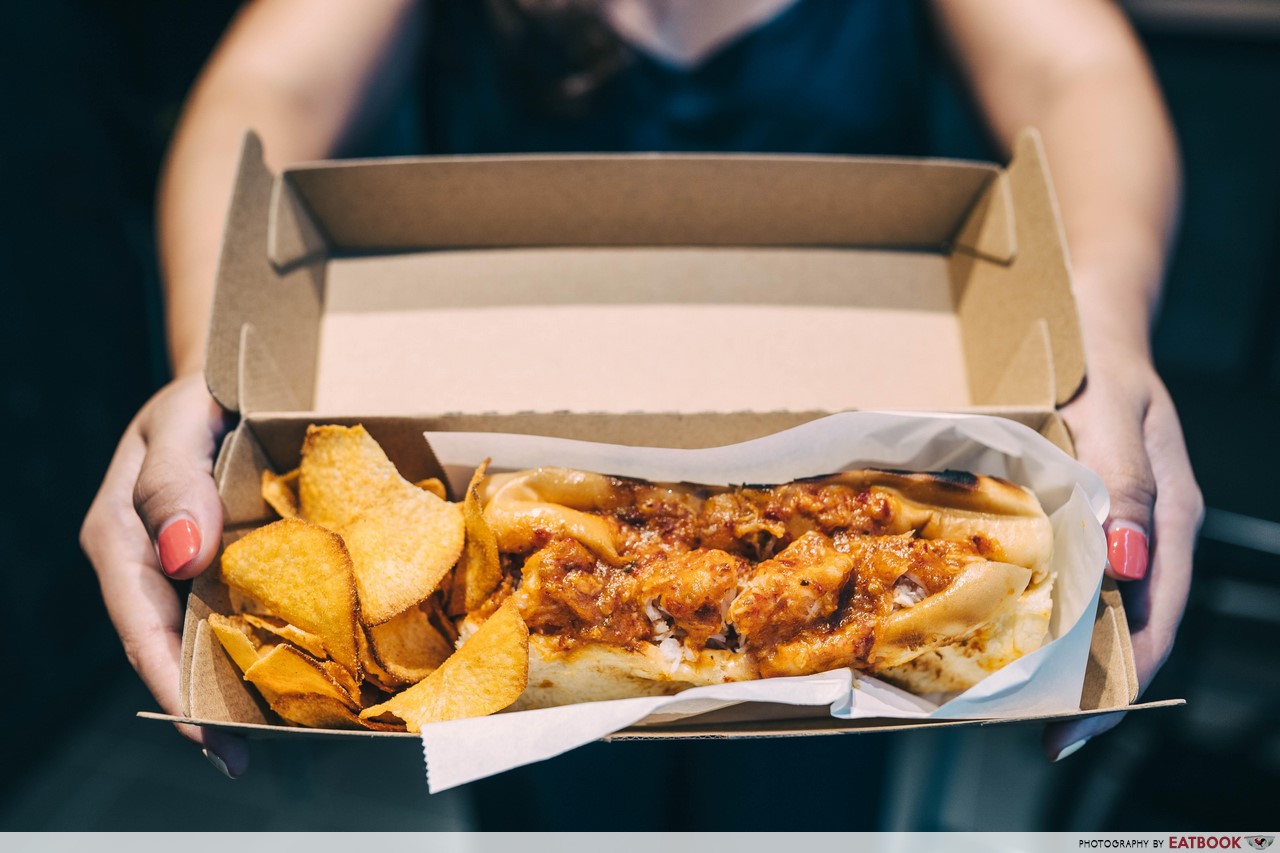 Chilli crab lovers will be happy to try Chunky's Chilli. Served warm, the crab roll is adorned with a mean chilli crab sauce atop, highlighting the classic dish in new ways. Do not expect a lip-tingling spiciness level. Like our national dish, the sauce is more sweet than spicy. Diners can now enjoy all the flavour with none of the messy work.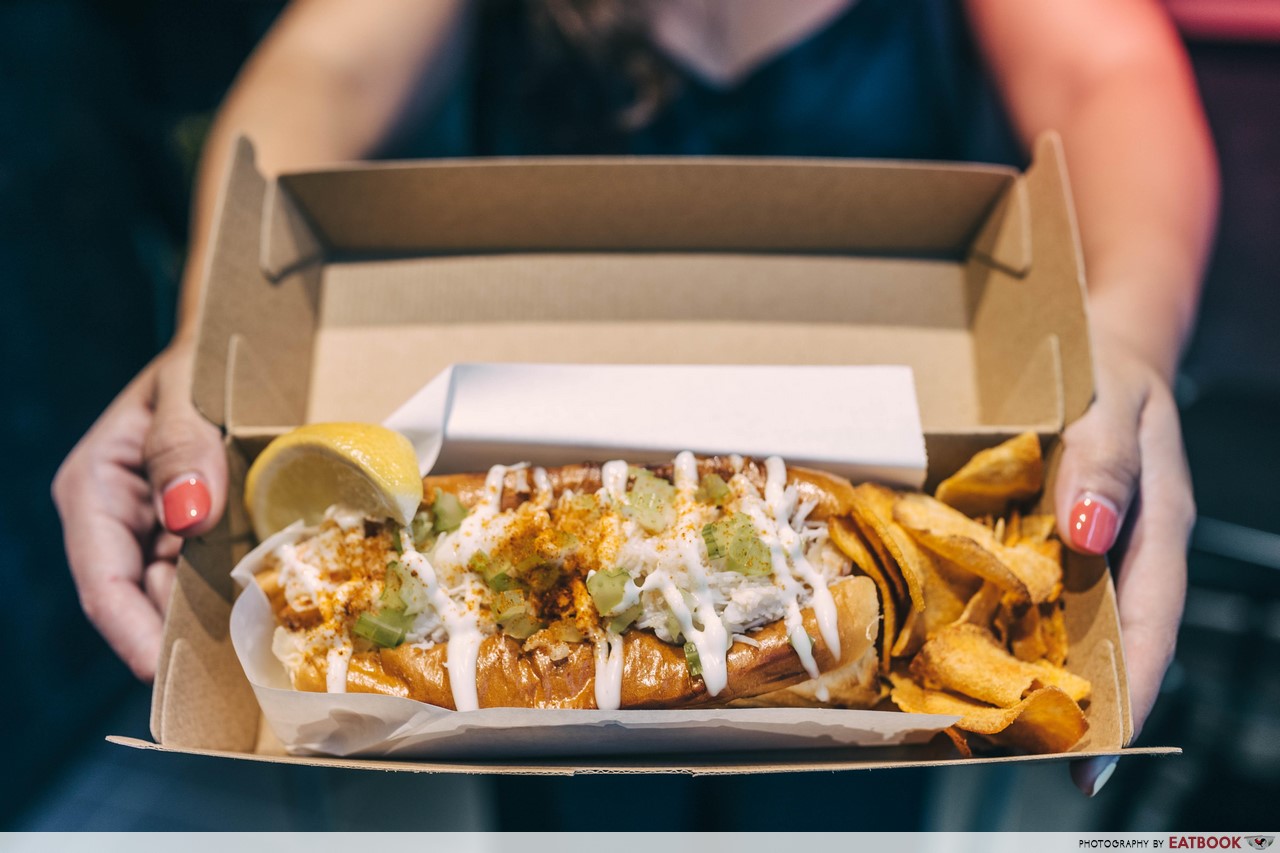 Hold the butter and bring on the mayonnaise for a more Maine-style crab roll. Chunky's Aioli roll comes cold, with mayo, chopped celery, lemon, and a touch of cayenne pepper. It was my least favourite out of the trio. The extra ingredients were added on top like a dressing, rather than being tossed with the tender meat beforehand. I could only imagine how it might have made a difference, if the chunks were evenly coated and seasoned instead.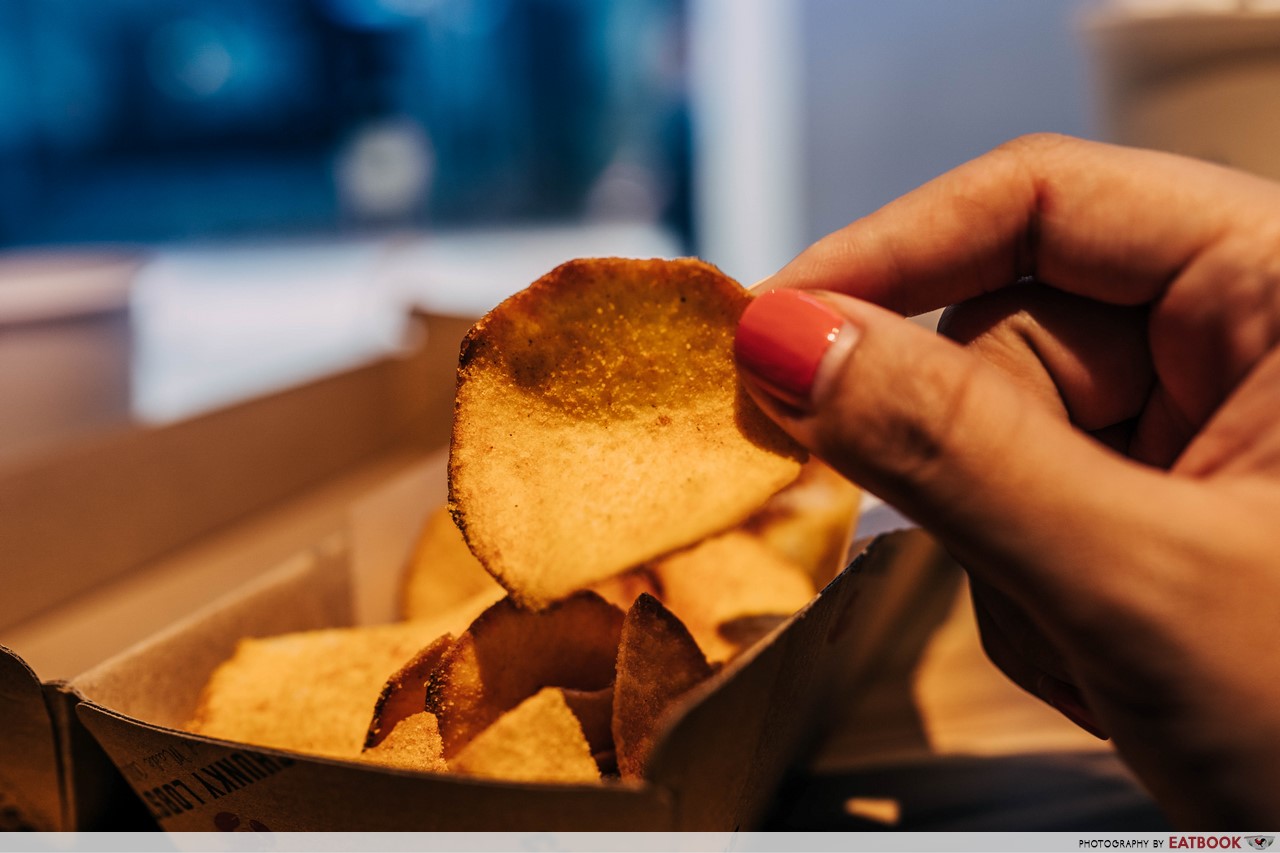 Each roll also comes with a side of Cassava Chips, which is also available a la carte at $1.50 a serving. The chips are dusted with a barbecue-flavoured seasoning, meeting the peckish needs just fine.
If you're here for lunch, make your order a set meal with drinks by topping up just $0.90, or get both a drink and a bowl of crab bisque by topping up $3.90. The soup is comforting, thick, and really tastes of crab.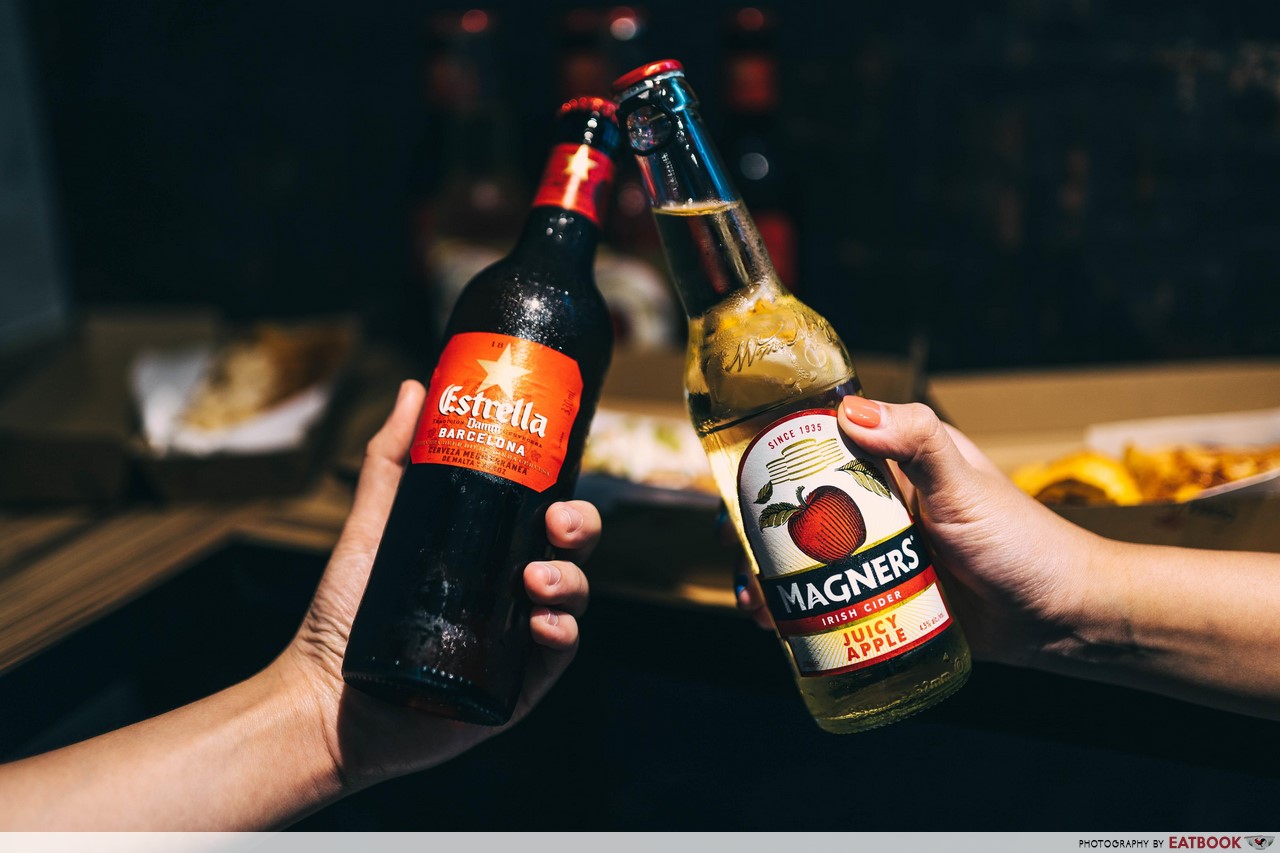 The beauty of the crab rolls lies in simplicity, and the rule of thumb for a pairing of beer is to not overpower the taste of the food. Chunky Crabs offers two beers, Estrella Damm and Magners Apple Cider at $10 a pop. The former is a light and refreshing summer beer, while the latter will be popular amongst those who enjoy a fruity beer.
Ambience at Chunky Crab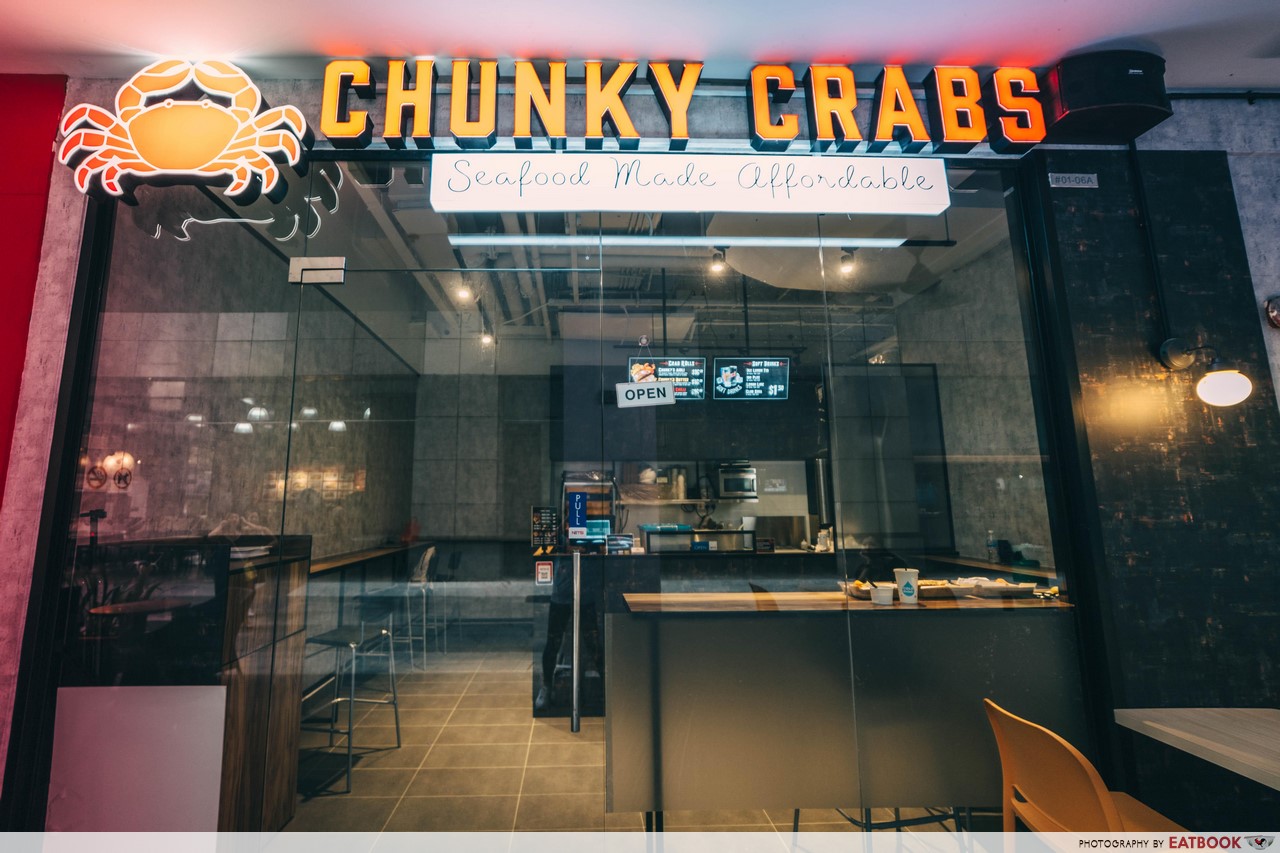 Given the slightly cramped environment indoors, head outdoors instead to chill. There were basic furnishings outside when we dropped by, but we were told that they will be cosying this nook up with high tables and stools. At night as the temperature cools, it will make for a great place for barflies after work.
The verdict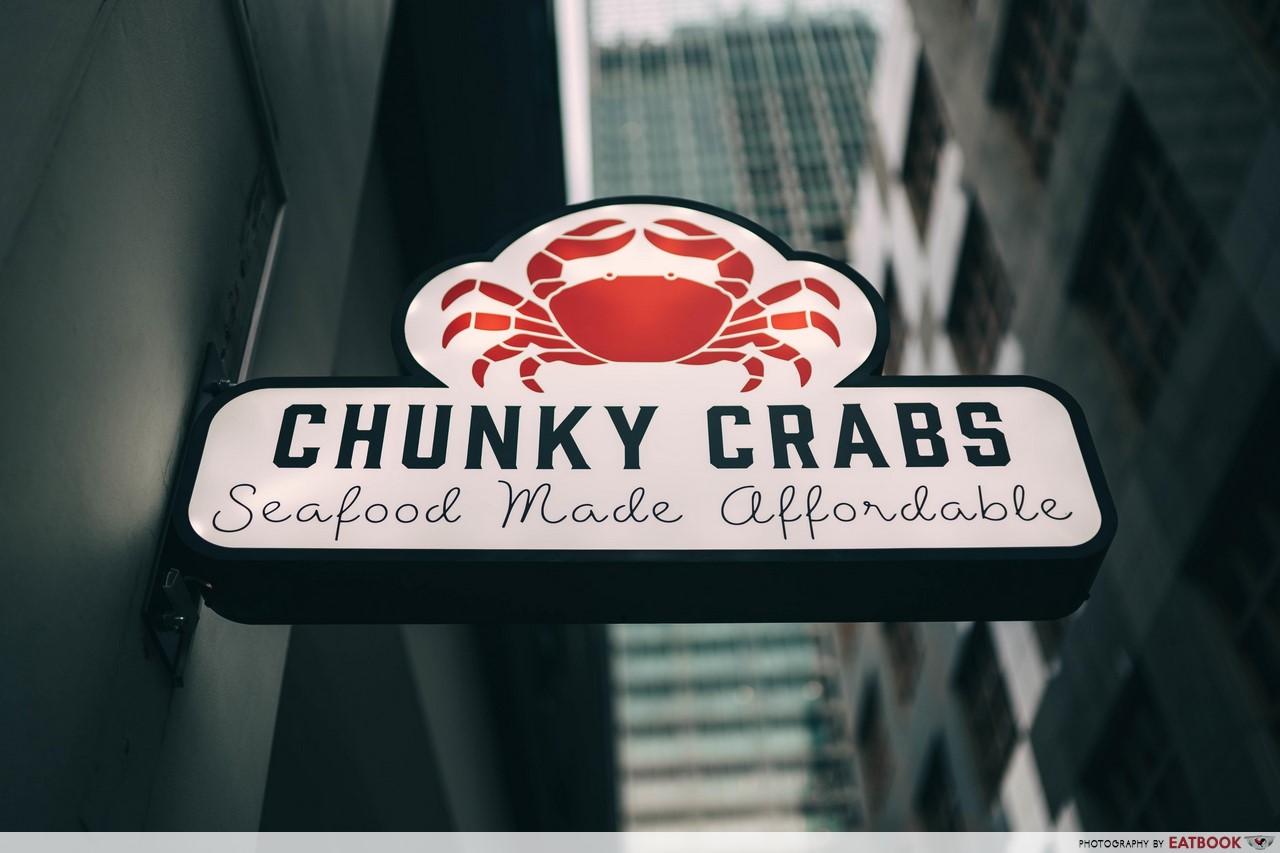 The quality of the rolls at Chunky Crabs makes the $16 price tag deem worth it. The sweet and soft chunks of meat along with aromatic brioche buns were quite simply addictive. The place is great for a quick grab-and-go during lunchtime or a casual drinking sesh after work.
If you're looking for more new eats, check out Go-Ang Pratunam Chicken Rice, the famous chicken rice from Bangkok, and Dumpling Darlings for truffle and ma la dumplings.
Address: 51 Telok Ayer Street, #01-06A, China Square, Singapore 048441
Opening hours: Mon-Sat 11am to 10:30pm
Website
Photos taken by Geron Sum.
This was a media tasting at Chunky Crabs.
Summary
Pros:
– Crab meat chunks were substantial
– Nett prices
– Conveniently located
– No-frills menu
Cons:
– Seating area is small
Recommended dishes: Chunky's Butter ($16), Chunky's Chilli ($16)
Opening hours: Mon-Sat 11am to 10:30pm
Address: 51 Telok Ayer Street, #01-06A, China Square, Singapore 048441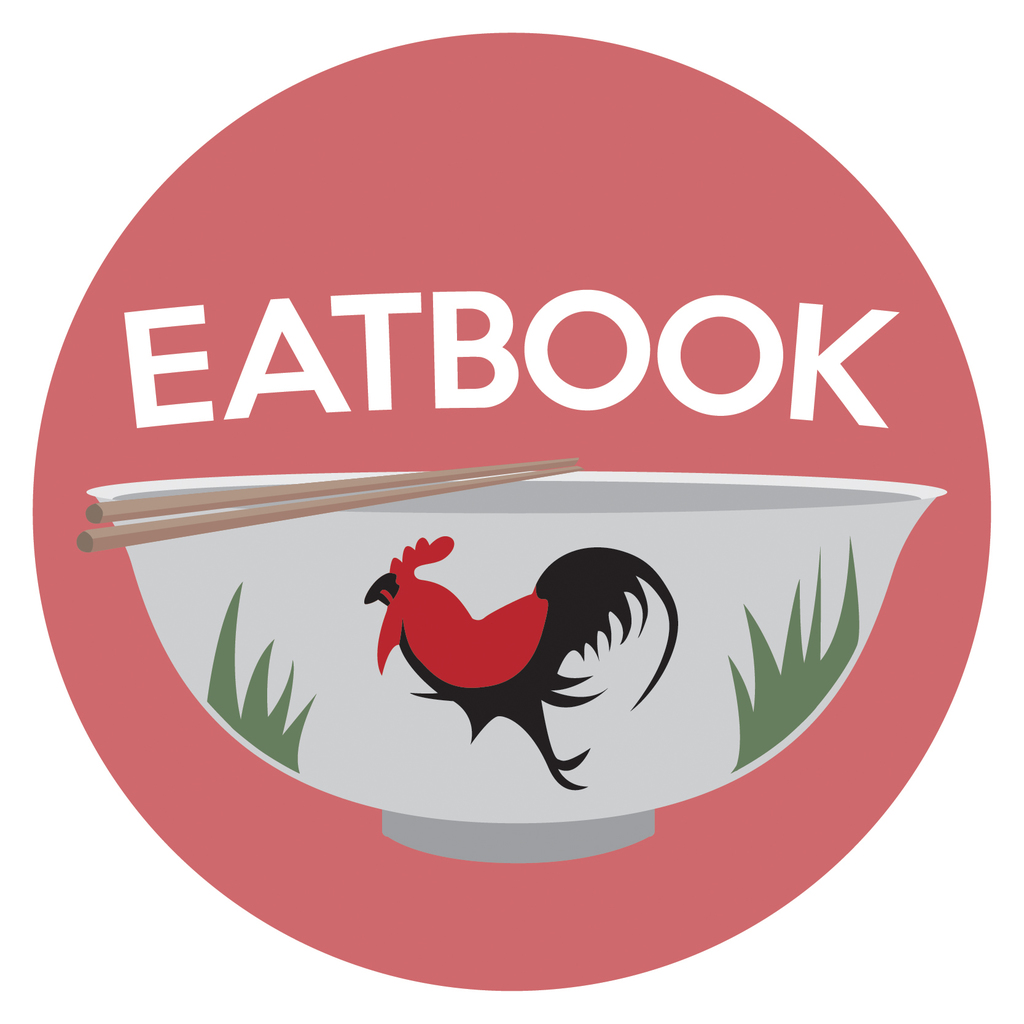 Drop us your email so you won't miss the latest news.