---
City Square Mall food guide
---
My friends who stay along the purple line, AKA the NEL, claim that's the best train service in Singapore. At the centre of this route lies Farrer Park MRT Station, which opens up into City Square Mall, which with its more-than-60 dining options. With so many to choose from, it can be hard to decide what to have. To make that decision easier, here are 14 City Square Mall food places you can consider when you're there next! 
Plus, City Square Mall is celebrating National Day this August with a Feastastic voucher pack, which you can redeem when you spend at the mall, allowing you to dine at participating tenants with deals from as low as $2!
---
1. Lai Lai Taiwan Casual Dining
---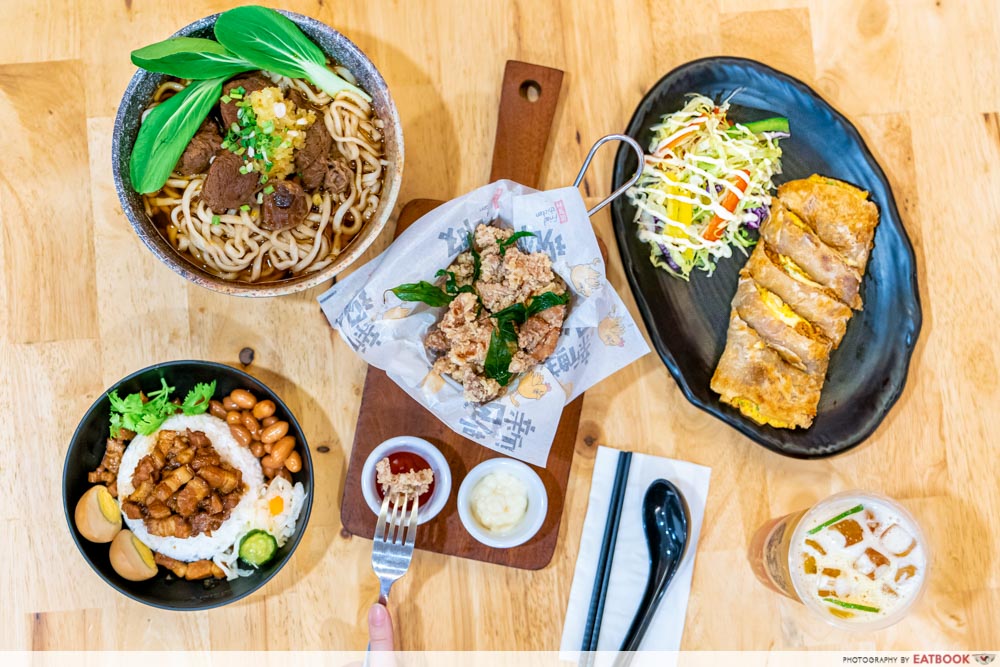 Lai Lai Taiwan Casual Dining has been around since 2002, after they learned how to make Taiwanese Braised Beef Noodles from the chefs of Sheraton Hotel Taipei, who flew here specially to impart their skills. Till today, their beef noodles are still made with the same recipe, using ingredients imported directly from Taiwan, and noodles that are exclusively made for them.
You can't have Taiwanese food without trying their Braised Pork Rice, also known as lu rou fan━theirs comes with braised peanuts, a braised egg, and house-made pickled vegetables. On the side, order yourself some Taiwan Pancake that comes with egg, cheese and pork floss, and Popcorn Chicken. With a Feastastic voucher, a mini portion of Popcorn Chicken will be priced at just $2!
Unit number: #03-39/40
Opening hours: Daily 11am to 9:30pm
Tel: 6509 5626
Website
---
2. Potato Corner
---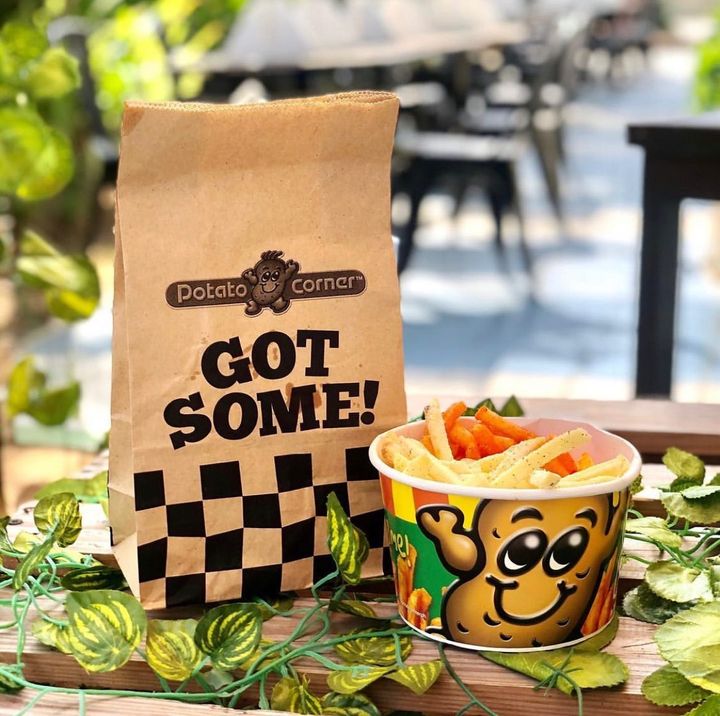 Image credit: @potatocornersg
Hailing from the Philippines, Potato Corner is easily recognisable, with its bright green kiosk and smiling potato mascot. Widely proclaimed the "world's best flavoured fries", their shoestring fries, curly fries AKA Loopys, and hash browns, come in flavours including barbecue, cheese, sour cream, seaweed, truffle, and more.
Usually priced at $3, the Large Fries are going for $2 with a Feastastic voucher from now till 28 September 2022!
Unit number: #B2-K8
Opening hours: Daily 10am to 8:45pm
Website
---
3.snacKING
---
Relive the good ol' days, or introduce the fun times of your childhood to your little ones, with a visit to snacKING at City Square Mall. With treasures such as Satay Sticks, Haw Flakes, Kuih Piring, and my personal favourite, Magic Dust, this stop is a literal candy shop! There's no time like now to pop by, because when you redeem a Feastastic voucher pack, you'll get to enjoy a set of Satay Sticks and Haw Flakes at $2!
Alongside the trove of snacks are old-school games that you can pick up for your next get-together: think Chapteh, Paper Chess, Pick-up Sticks, and Five Stones. 
Unit number: #B1-K15
Opening hours: Daily 11am to 9:30pm
Website
---
4. TamJai SamGor Mixian
---
Fast-casual restaurant TamJai SamGor is yet another Asian favourite, bringing the Hong Kong-famous mixian chain to us here in Singapore. Besides the thick rice noodle, they're also famous for their secret soup base with 10 customisable levels of spice!
For all the fussypots out there, you can even build your own bowl of noodles. First, choose a soup base, such as their signature San Suan Soup, AKA SamGor Hot & Sour, Ma La Soup, AKA Hot & Numbing, or the must-try Wu La Soup, AKA Charred Pepper & Spice. Then, select your ingredients, with choices including Pickled Cabbage, Beef, Tofu Puffs, Premium Beef Slices, and more. Finally, select your desired level of spiciness.
Exclusive to their City Square Mall is the Feastastic voucher promotion, where you can order a snack at only $2! These include Fragrant Vinegar Black Fungus ($2.80), Black Fungus ($2.80), or Crunchy Cucumber ($2.80). Get the last two options in your choice of Chongqing Hot Sauce or Ma La Sauce!
Unit number: #B2-53/54
Opening hours: Daily 12pm to 9:30pm
Website
---
5. Beyond Pancakes
---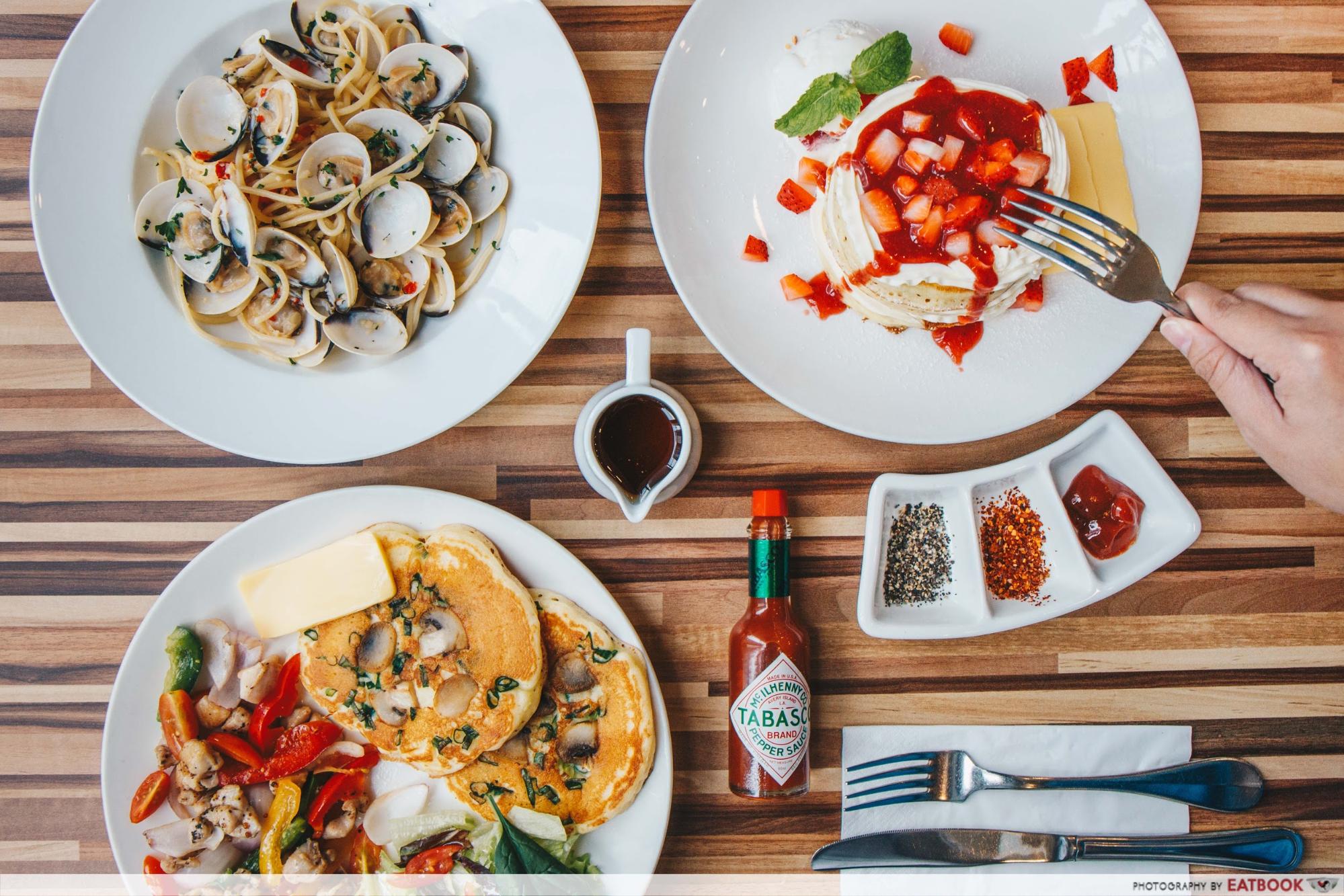 As its name suggests, Beyond Pancakes serves more than just pancakes. The local brand serves up vegetarian options, and is also halal-certified so their food is accessible to all. Besides your usual fluffy flapjacks and galettes, they've also got Pannekoek on the menu, AKA a Dutch pancake with toppings that bring pizzas to mind.
With a dizzying spread of savoury and sweet choices that'll satisfy everyone in your dining party, the decision may be tough. Make it easier with the Feastastic voucher, that allows you to order a Pancake Set at just $5.70, rather than the usual $13.45. On this deal, you'll get to choose the Original or Chocolate Chips Pancakes Short Stack, both of which come with ice cream, butter, and maple syrup!
Unit number: #02-35/36
Opening hours: Daily 9am to 10pm
Tel: 6909 6265
Website
---
6. Blanco Court Beef Noodles
---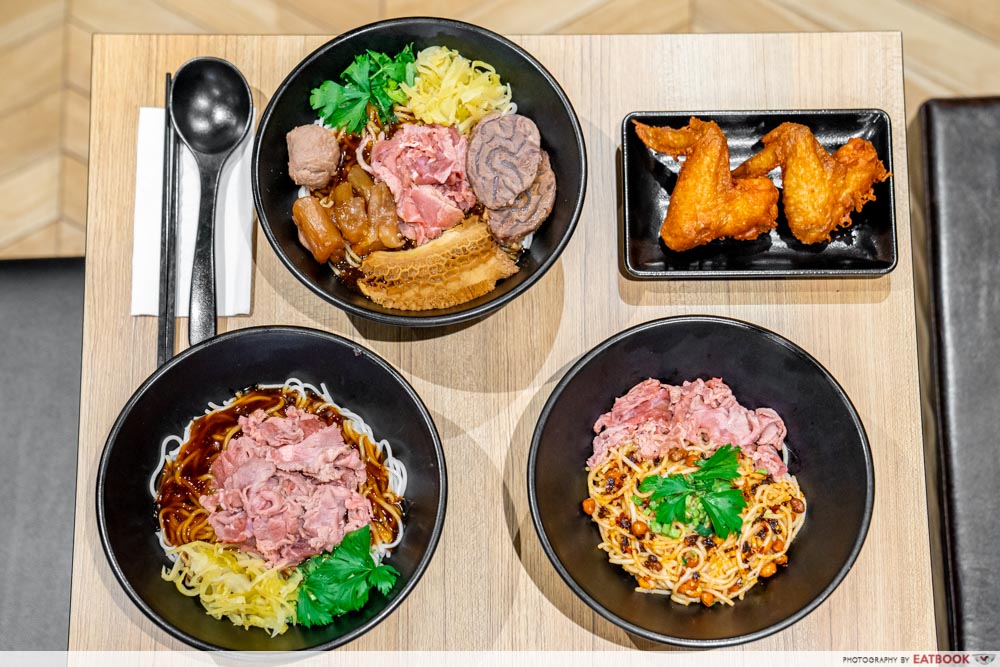 Hainanese beef noodle specialist Blanco Court Beef Noodles turns a veritable 43 years old this year, so they must have got something right in their bowls of noodles. Their Superior Beef Noodles ($11.90) is a good place to start if you haven't been here before, an all-in bowl of premium cut beef shank, beef slices, beef balls, melt-in-your-mouth beef tendons, and beef tripe.
Should you not like the other cow bits, go for Sliced Beef Noodles ($8.90) instead, or opt for a spicy kick with Spicy Mala Beef Noodles ($8.90)━if this is your pick, definitely head down this August, because this particular branch is selling this for just $5.70 with the voucher in the Feastastic pack!   
Unit number: #B1-31/32
Opening hours: Daily 10am to 9pm
Tel: 8715 1979
Website
---
7. Cat & the Fiddle
---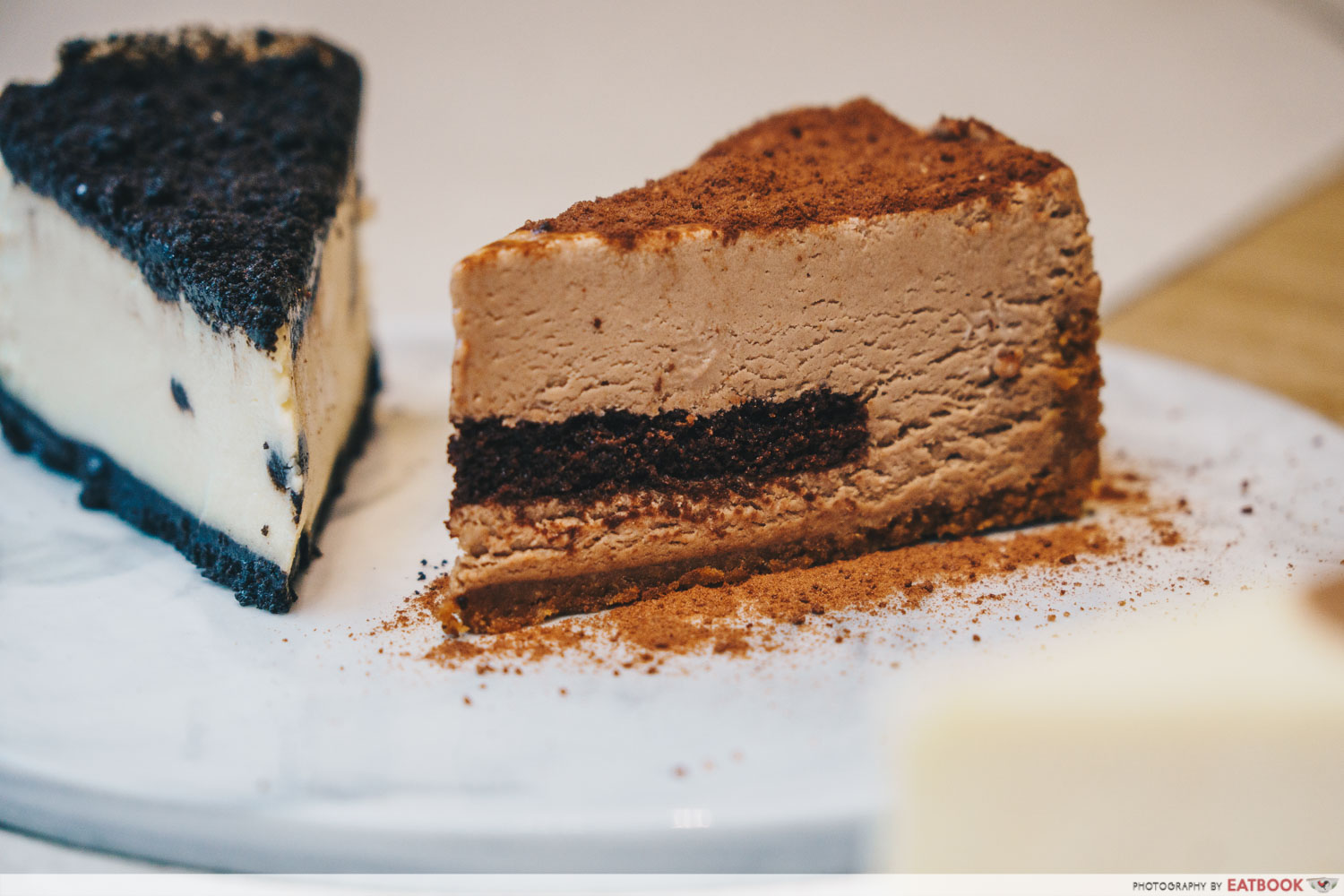 Cat & the Fiddle really needs no further introduction: the brainchild of ex-Les Amis pastry chef Daniel Tay is the foremost halal cheesecake retailer in Singapore, with more than 20 such cakes on their menu. They are most known for their Fickle Feline ($58.90), which is basically a cake of 10 bestselling flavours!
Whether it's the SKIPPY Peanut Butter & Jelly, Black Coffee, Roselle Yogurt, or Thai Milk Tea cheesecakes, the selection at Cat & the Fiddle is sure to satisfy any sweet tooth. But from now till 28 September, their Milo Dinosaur Cheesecake slice is going for just $5.70 with your Feastastic voucher, instead of the $6.90 it's usually retailing for.
Unit number: #02-50
Opening hours: Daily 11am to 9pm
Tel: 6287 0077
Website
---
8. CocoCane
---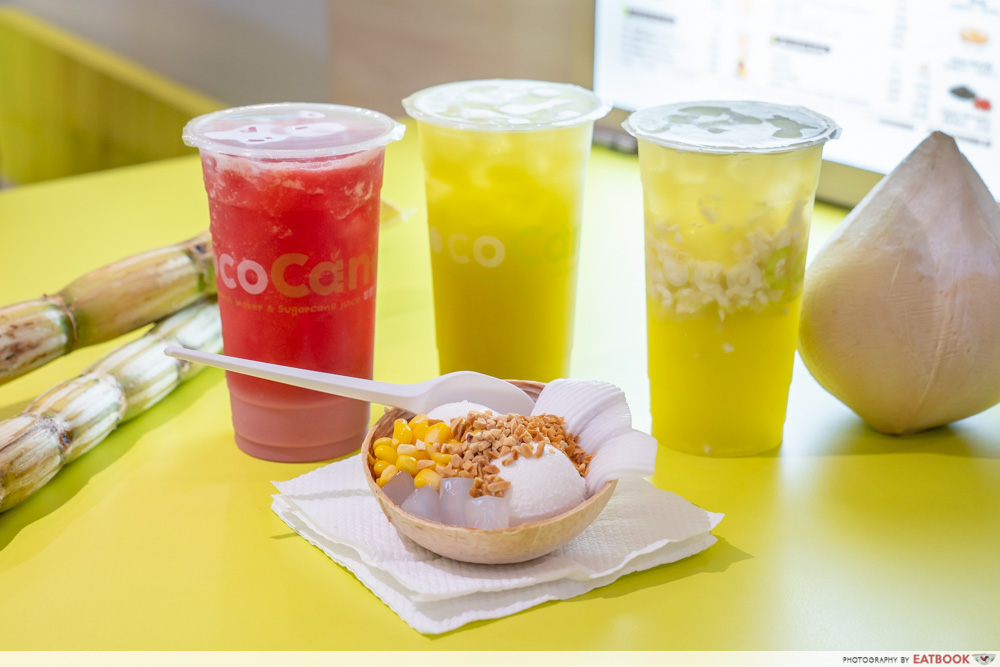 Coconut drinks and shakes are all the rage these days, but CocoCane takes it one step further by marrying them with another drink that Singaporeans love: sugarcane. On the menu here is 100% Pure CocoCane, made with no preservatives, and no sugar. If you're a purist, 100% Pure Sugarcane Juice and 100% Pure Coconut Water are available too; otherwise there are drinks including Watermelon Yakult. 
For desserts, there's Signature Coconut Ice Cream Set, which recalls the must-eat treat on every Chatuchak visit. In celebration of our nation's birthday, though, CocoCane is offering a combo of the ice cream and sugarcane juice for just $5.70 for Feastastic voucher holders!
Unit number: #B1-K7
Opening hours: Daily 10am to 9:30pm
Website
---
9. Dunkin' Donuts
---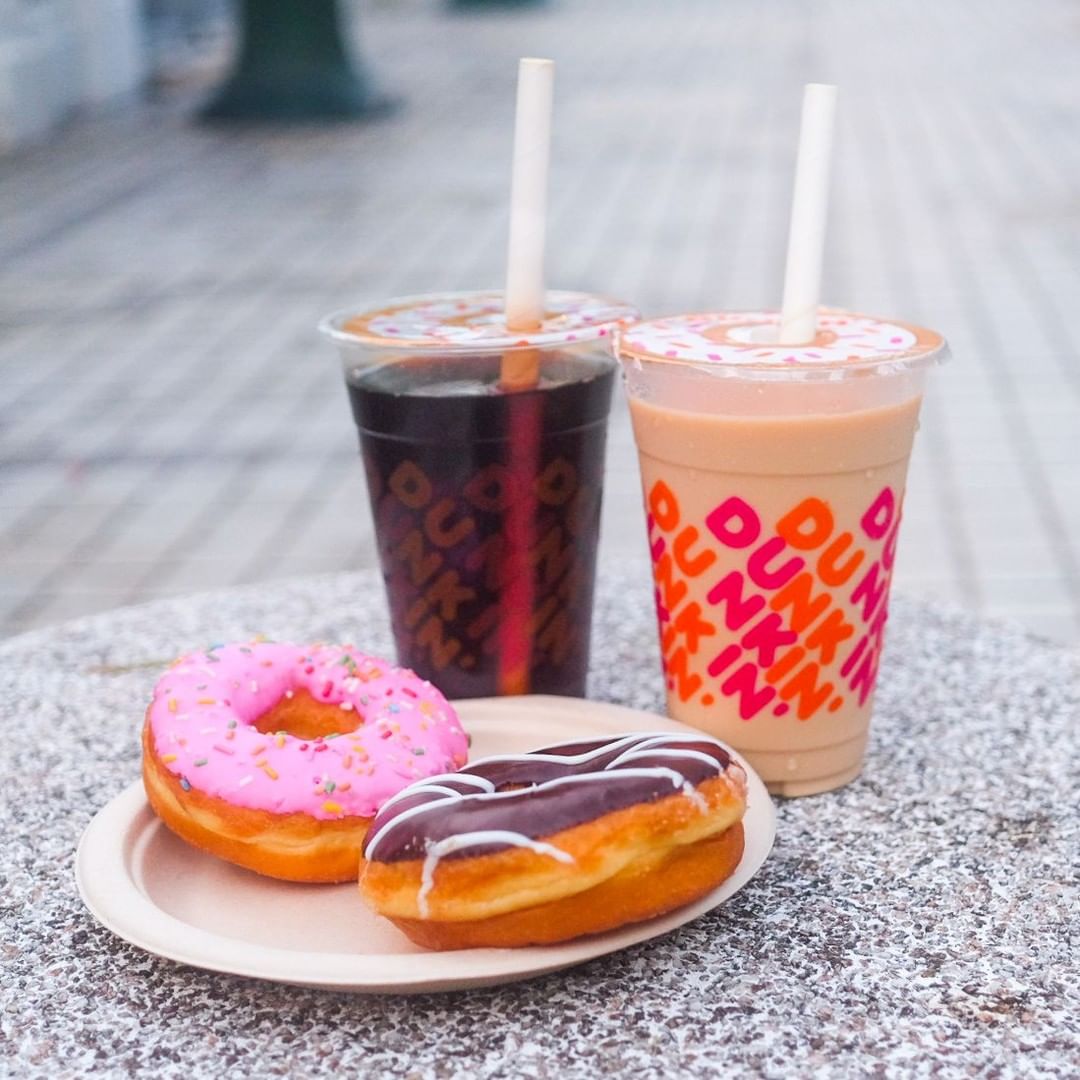 Image credit: @dunkindonuts_sg
Three million people around the world eat a Dunkin' Donut each day, and you can be one of them too. Head to the basement to find their unmistakable neon pink and orange logo, and load up on your dose of sugar for the day.  
Make your snack even sweeter with the Feastastic voucher, which allows you to purchase a Regular Hot or Iced Latte and your choice of Donut at $5.70, instead of $7.20! Choose from Berry MochiMochi, Choco MochiMochi, Matcha Green Tea, Strawberry Frosted and more to go along with your cuppa Joe.
Unit number: #B1-K12
Opening hours: Daily 10am to 9:30pm
Tel: 6636 9072
Website
---
10. Hey! I Am Yogost
---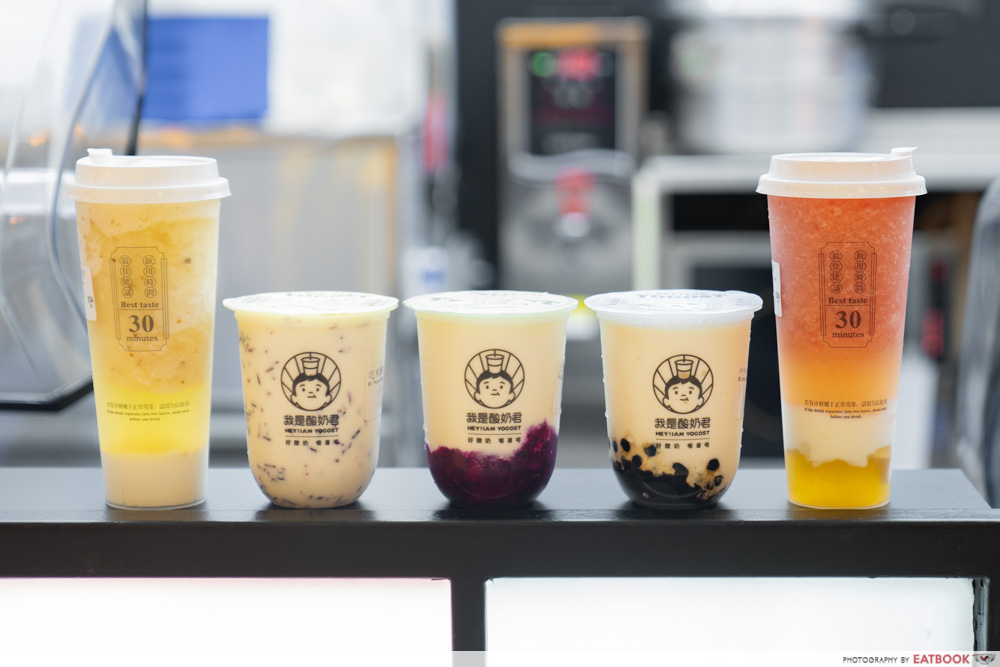 Hey! I Am Yogost prides themselves on their handcrafted yoghurt smoothies, made with fresh highland milk, top quality whole grains, and fresh fruit for a less guilty treat than your average bubble teas. Not only do they have yoghurt-grain blends, but they also feature yogurt-tea shakes, and even acai yogurt on the menu━made with organic, unsweetened acai.
Their Purple Rice Yogurt ($5.60) is a signature here, although fans do also like their Oreo Boba Yogurt ($5.90). If you're looking for something photogenic, go for the Dragonfruit Yogurt or Yo-Tea ($6.80), which for the month of August and September is priced at $5.70 when you use a voucher from the Feastastic pack.
Unit number: #B1-K10
Opening hours: Daily 11am to 9:30pm
Website
---
11. Nagara Thai Gold
---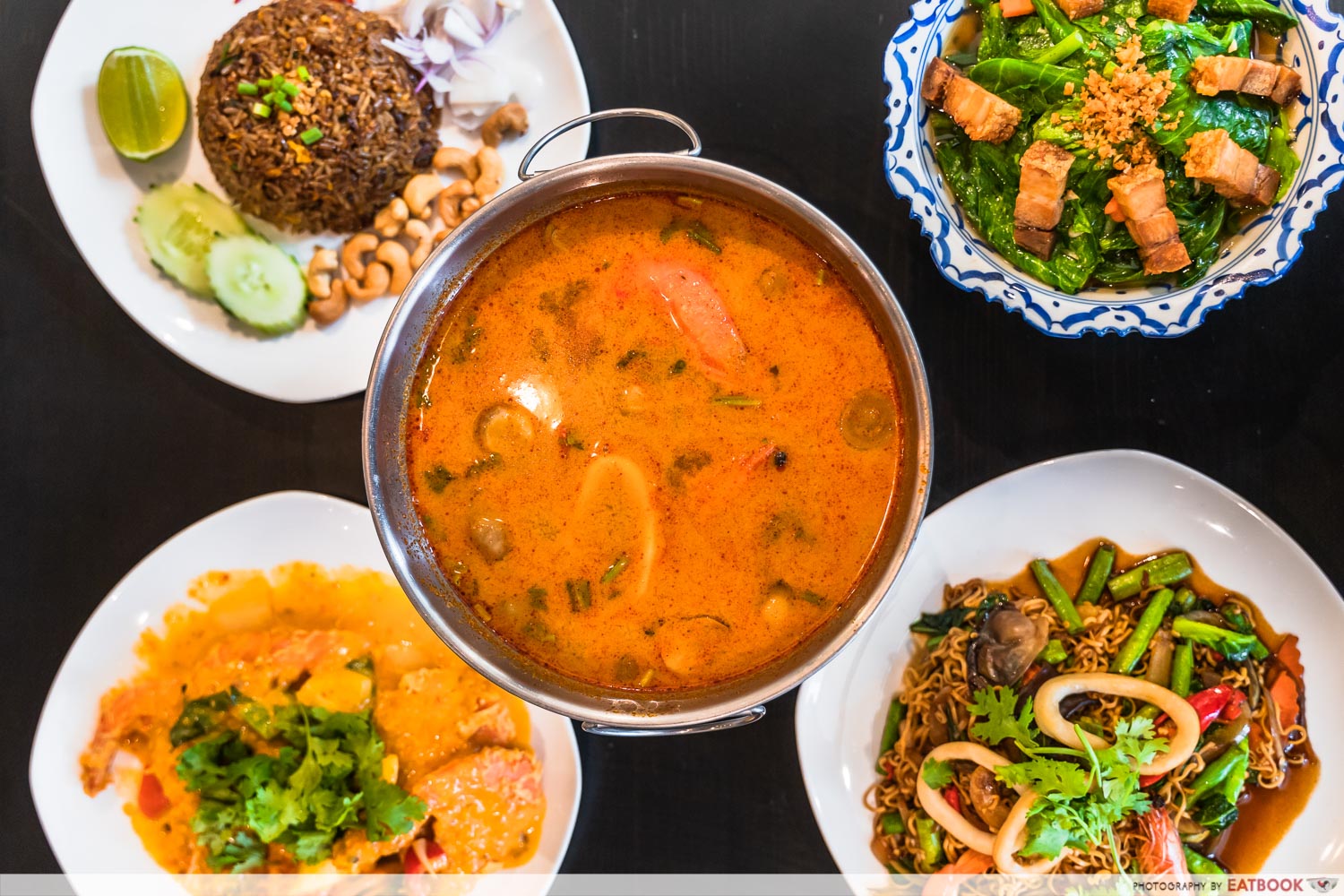 Allow the Nagara Thai group's flagship in City Square Mall, Nagara Thai Gold, to transport your tastebuds to Thailand with their decade-plus of culinary experience. Their Olive Fried Rice ($8+) is meant to be full of wok hei, while the Prawns with Thai Style Salted Egg ($17+) are lightly spicy, and ultra moreish. 
Don't miss the Seafood Tom Yum Nam Kun ($12+), with added coconut milk for that lemak body, and end the meal with Mango Sticky Rice ($6+) and Red Ruby ($4+). If you're looking for a deal, the Feastastic set of vouchers allows you to enjoy the Braised Pork Knuckle with Rice or Honey Chicken at $5.70 instead!
Unit number: #02-23/24
Opening hours: Daily 11:30am to 9:30pm
Website
---
12. PastaMania
---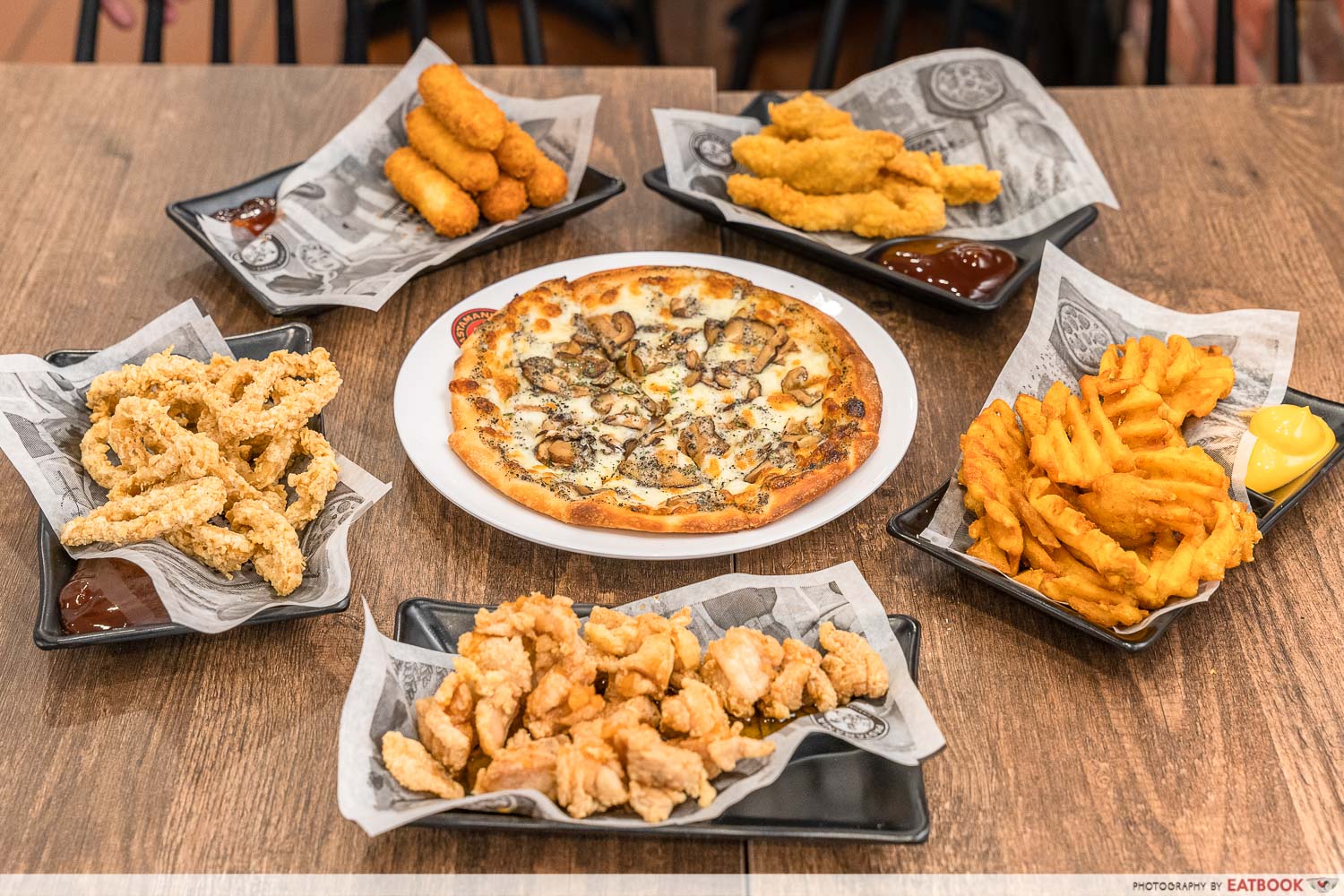 We get it, PastaMania is already incredibly affordable. But redeem yourself a voucher pack at City Square Mall this August, and enjoy their Turkey Bacon Aglio Olio ($9.90), Beef Meatballs ($11.90), Al Funghi ($10.30), or Cheesy Crumble Chicken Ham ($9.50) pastas at just $5.70 a pop!
Pair your pasta with a pizza perhaps, with options including Beef Pepperoni (from $11.80) and Meat Lovers (from $11.80), or get sides to match. Choose from Calamari ($6.20), Cheddar Cheese Sticks ($6.50), and more!
Unit number: #02-21/22
Opening hours: Daily 11am to 9pm
Tel: 6634 8935
Website
---
13. Shihlin Taiwan Street Snacks
---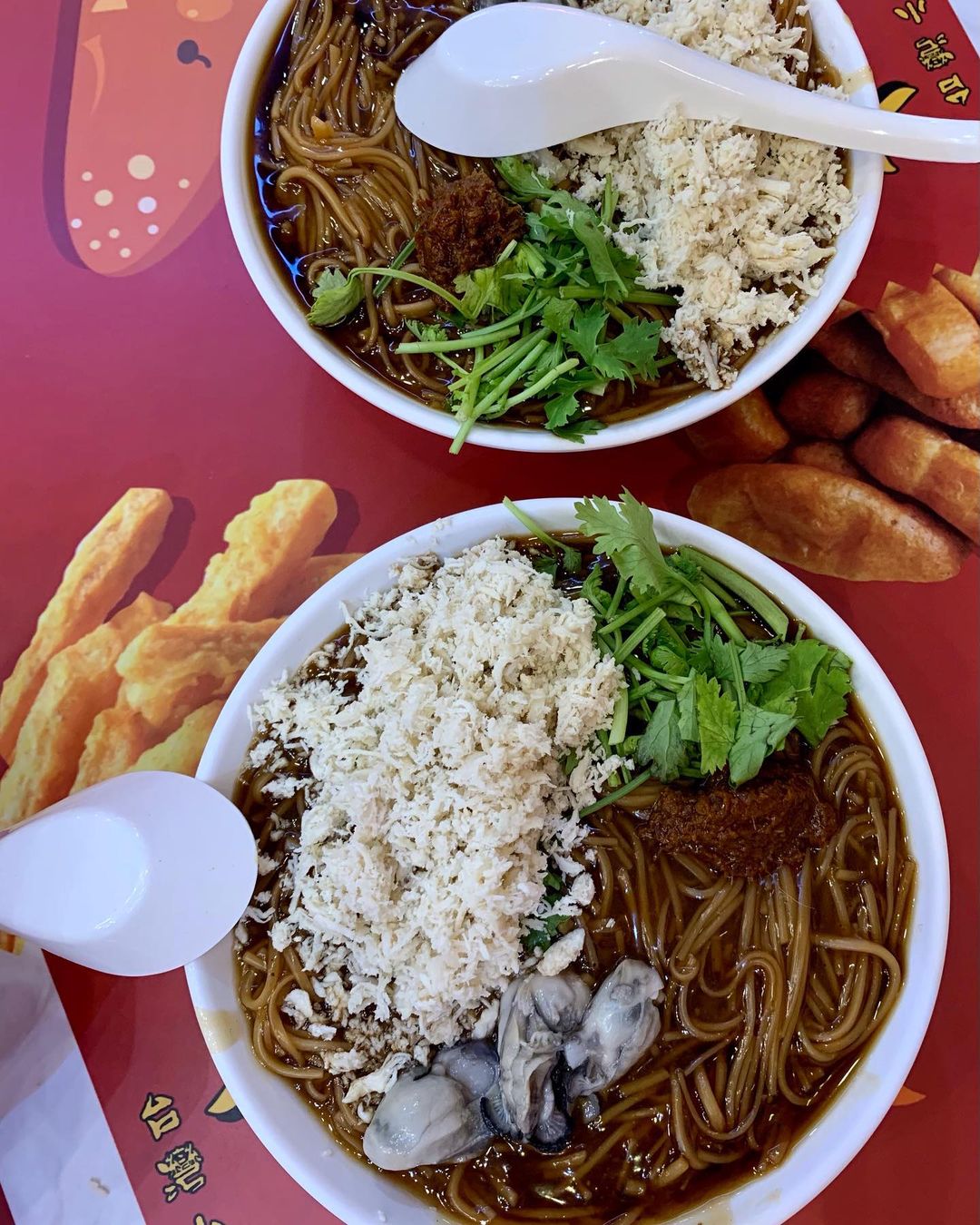 Image credit: @makan.or.eat
Taiwan's borders might not be open to us yet, so it's back to the ever-faithful Shihlin Taiwan Street Snacks to save us from our cravings. There's the evergreen XXL Crispy Chicken ($5.90), where boneless chicken breast is marinated and fried to golden perfection, and the appetising Sweet Plum Potato Fries ($4.50), sprinkled with plum powder for that addictive edge.
You can't say you've had Taiwanese night market food if you haven't had Handmade Oyster Mee Sua ($5.90)━get this or the XXL Crispy Chicken for $5.70 with your Feastastic voucher!
Unit number: #B1-27
Opening hours: Daily 11:30am to 9:30pm
Tel: 6100 1218
Website
---
14. Subway
---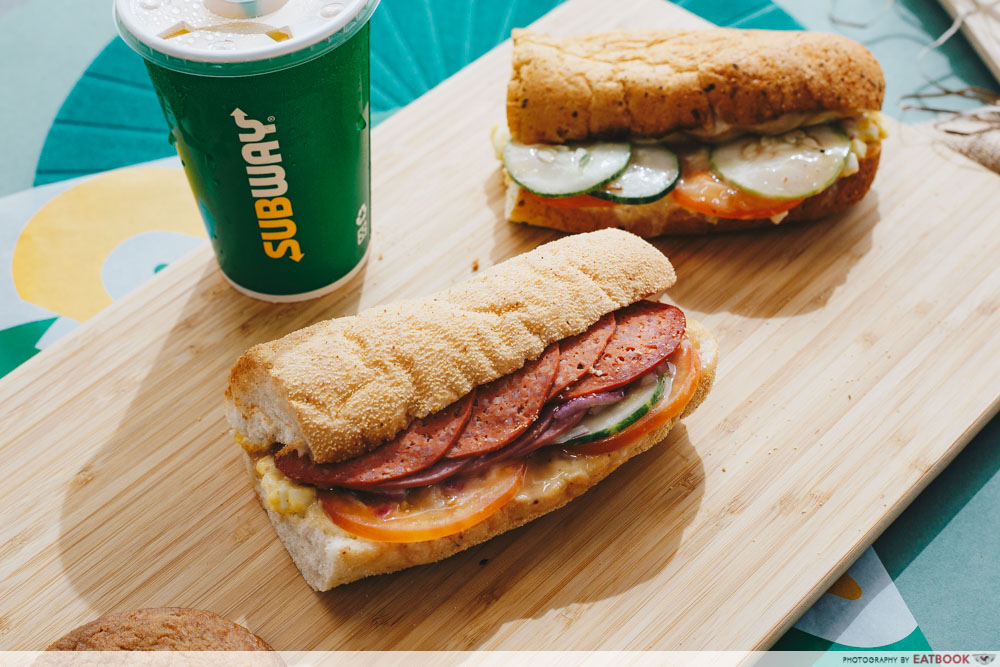 Rounding up this list is Subway, known for their quick, healthy sandwiches. There are a whopping 16 types of fillings you get to choose from, apart from the selection of breads, toppings, veggies, and sauces that can complete your sub. Of the lot of fillings, there are favourites: Egg Mayo is a classic, while Steak & Cheese is reminiscent of a Philly cheesesteak. There's their signature Subway Melt, or Cold Cut Trio, starring sliced turkey bologna, turkey ham and turkey salami.
With our recent spate of hot weather, the Cold Cut Trio is an obvious choice for the Feastastic voucher, which for $5.70 gets you a six-inch sub, with a cookie and drink of your choice!
Unit number: #B1-07
Opening hours: Daily 10:30am to 10pm
Tel: 6509 6354
Website
---
Where to eat at City Square Mall
---
This list has barely scratched the surface of the extensive array of eateries at City Square Mall. With their convenient location right above Farrer Park MRT Station, you wouldn't even need to get out in the sun or rain to get there.
This 9 August, celebrate National Day at the mall with a bevy of old-school food and game stations! There will be kacang puteh and ice cream booths, and you'll also get to relive your childhood with giant eraser flipping and pick-up sticks stations.
What's more, be one of the first 3,000 to spend $157 at the mall, and redeem a $10 CDL gift voucher, as well as a Feastastic voucher pack. If you're redeeming with NTUC FairPrice, Q&M, and school receipts, you'll have to spend $257. Do note that terms and conditions apply.
Address: 180 Kitchener Road, Singapore 208539
Opening hours: Daily 10am to 10pm
Website

Photos taken by Clement Sim.
This post was brought to you by City Square Mall.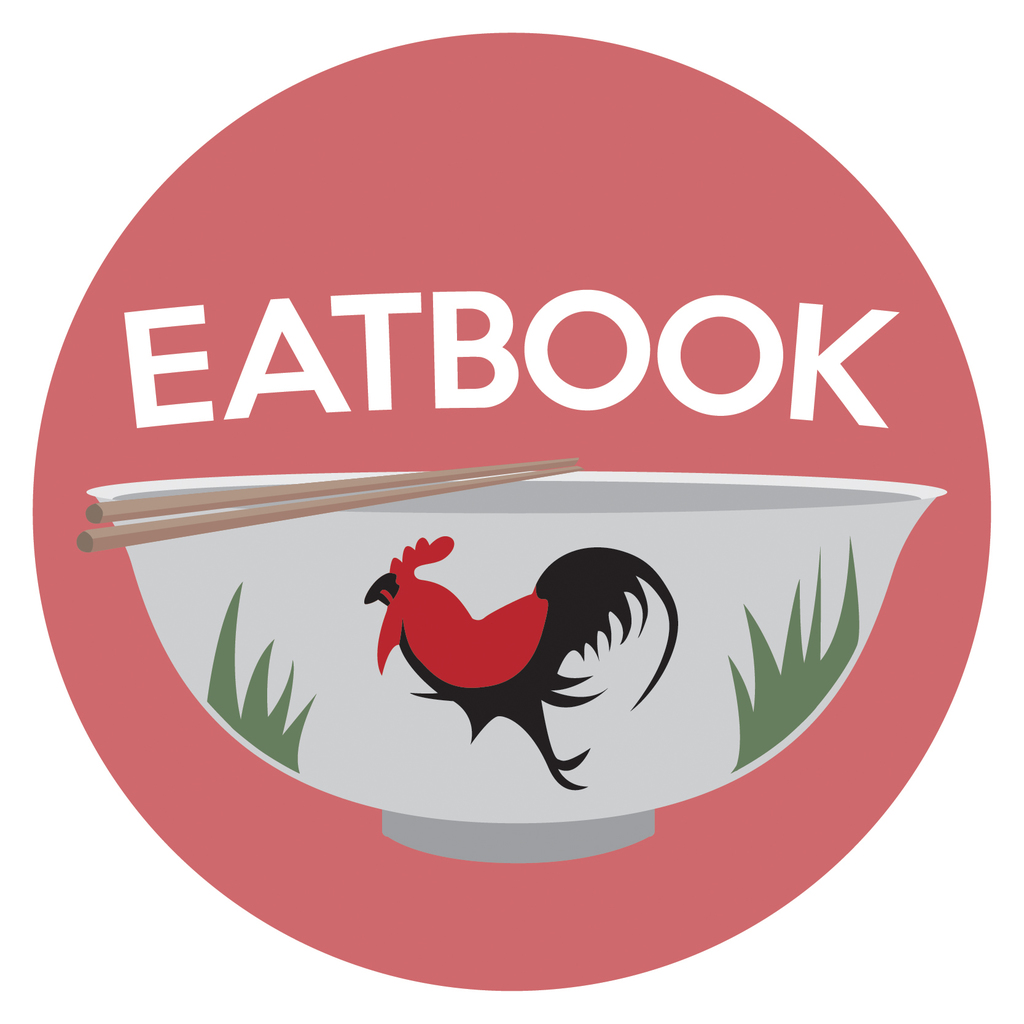 Drop us your email so you won't miss the latest news.