COTTA has yuzu tequila and pink guava gelato at Tanjong Pagar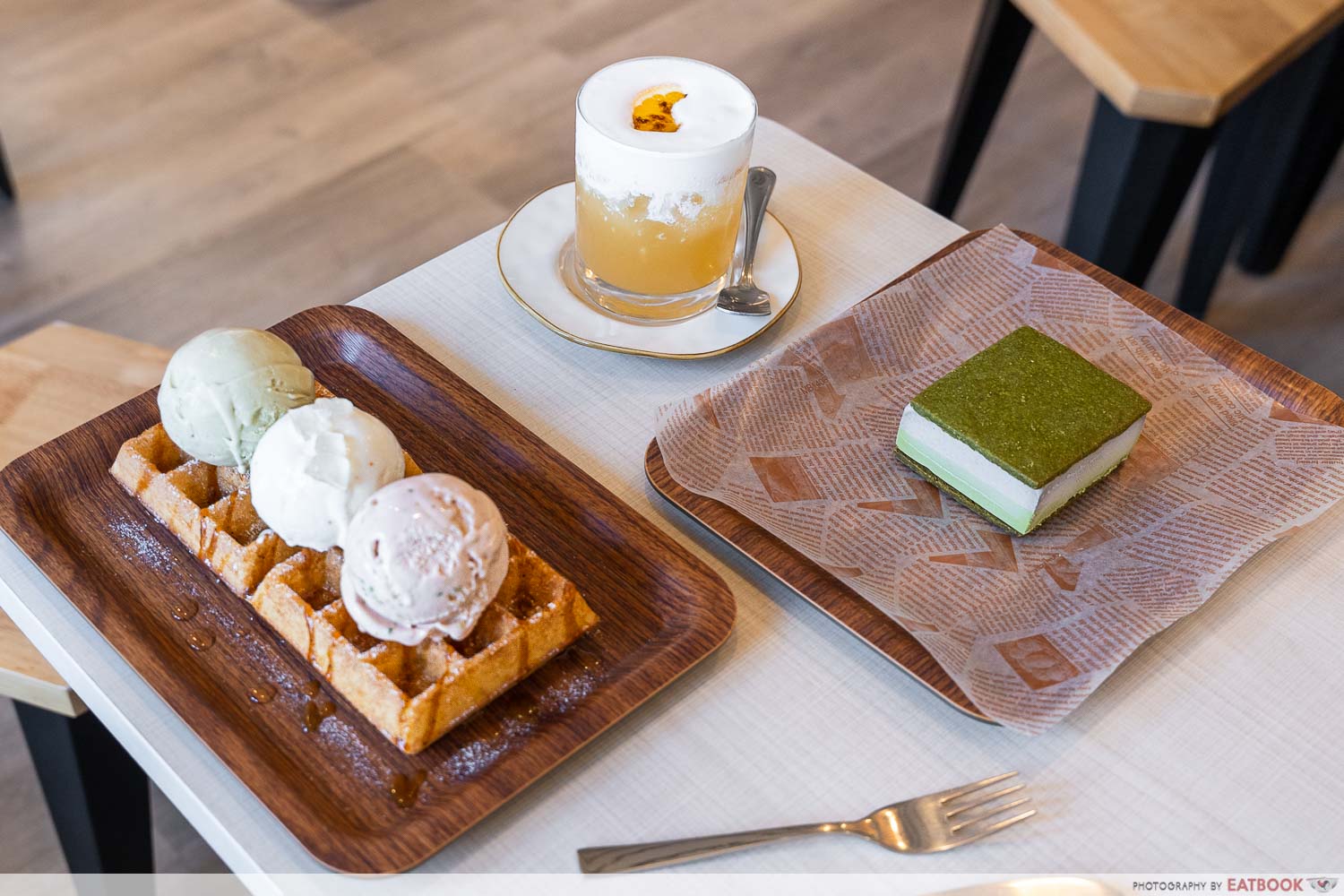 Tanjong Pagar Road is home to many interesting eateries, one of which is COTTA, a stylish dessert cafe.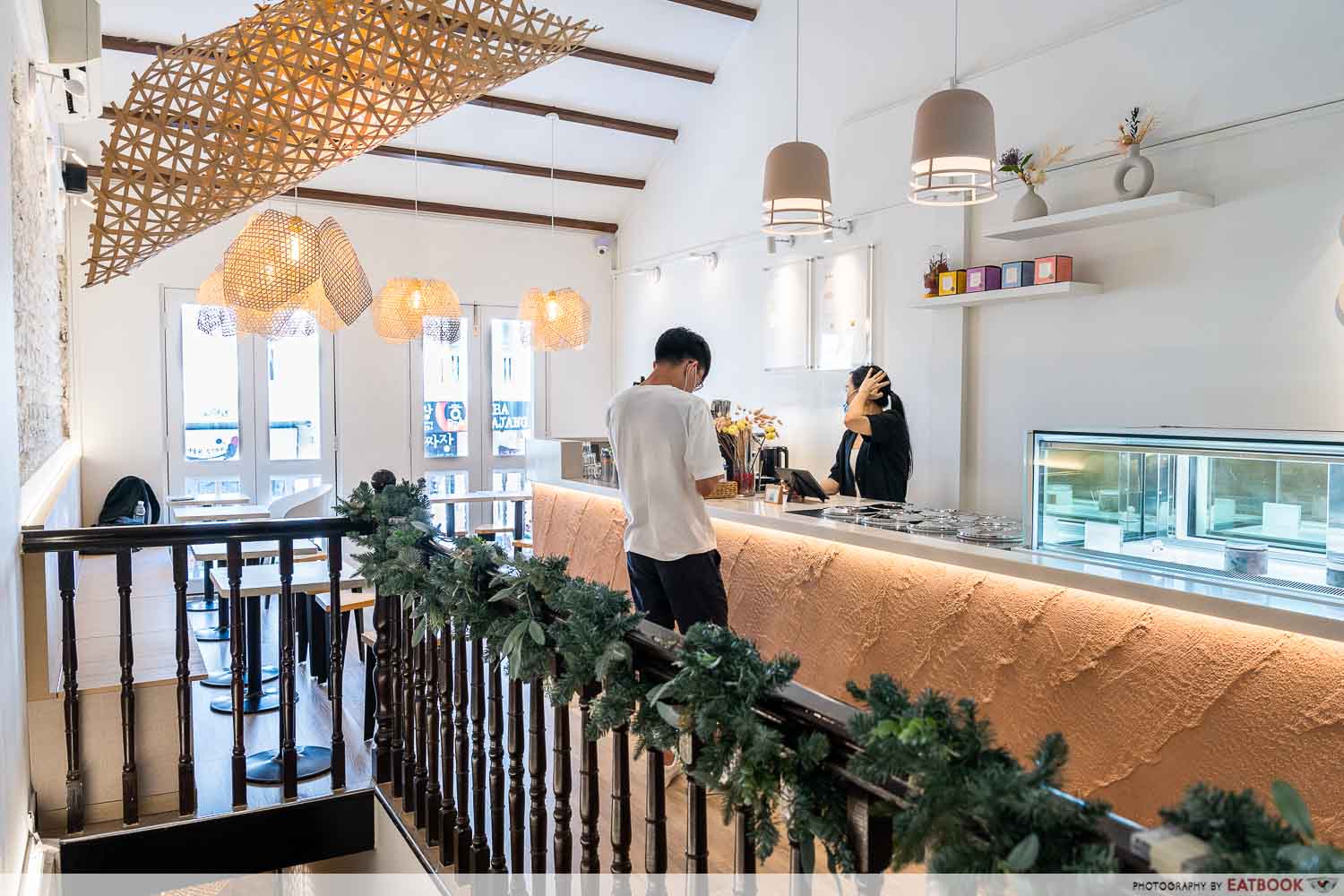 It's located on the second floor of a shophouse, giving you a view of the street, and has gorgeous gold and white interiors that will brighten your day.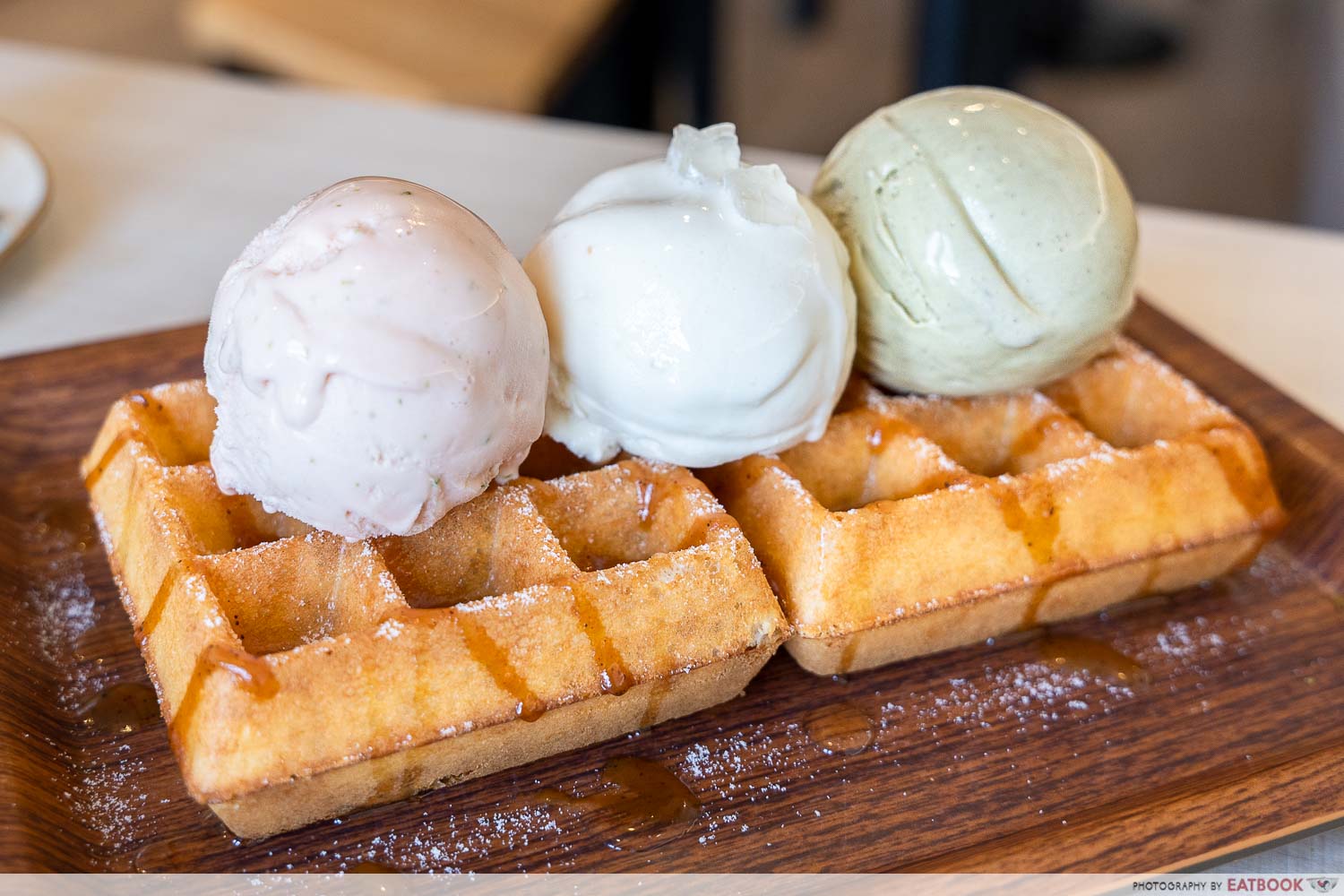 COTTA is chiefly known for its gelato, which comes in a variety of unique flavours. While common choices including Sicilian Pistachio and Dark Chocolate are available here, there are also more exotic flavours such as Zesty Pink Guava and Yuzu Tequila.
A single scoop costs $5+, while a double will set you back $9+. Premium flavours—such as the yuzu tequila—will cost an additional $1. We suggest you get your gelato with the COTTA Waffles (additional $7+), which adds a crispy and savoury element to your rich dessert.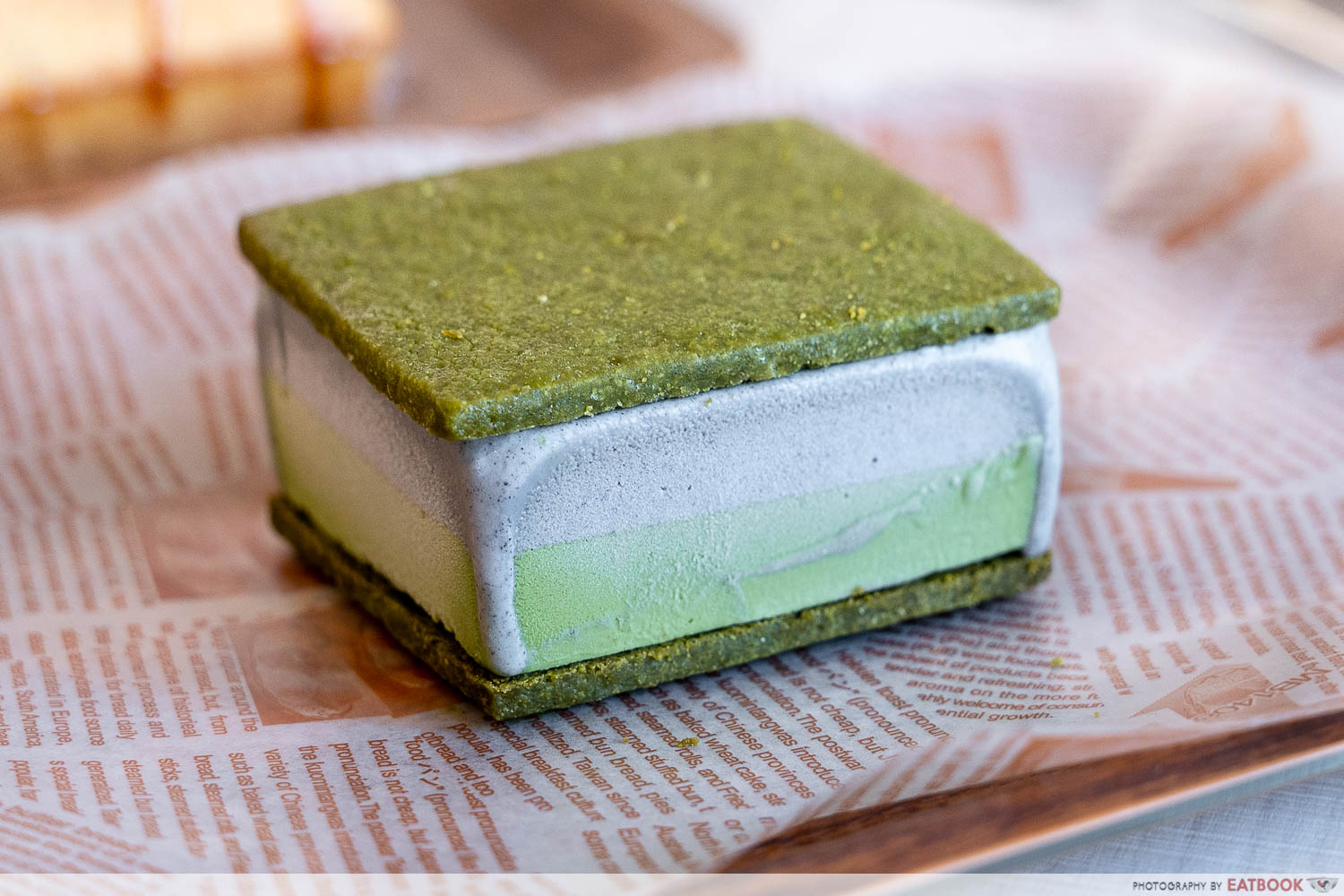 The cafe has more than just gelato, though. The Matcha Goma Cookie Sandwich ($7+) is perfect for those who love tea-flavoured desserts, as the grassy taste of matcha is prominent in the cookie wafers and their filling. The grey half of the dessert's filling is roasted black sesame, which serves to contrast the matcha with its nuttiness.
As for drinks, the Orange Osmanthus Cloud ($8+) comes highly recommended. When it arrives, the orange slice floating atop the drink is blowtorched until it caramelises, creating a smoky flavour. Creamy yet tangy, this drink is a wonderful companion to the sweet treats you can order at COTTA.
If you're looking for another cafe with gelato to check out, have a look at our O Happi Place review. For delectable bagels, read our B For Bagel review.
Address: 104A Tanjong Pagar Road, Singapore 088524
Opening hours: Fri 1:30pm to 11pm, Sat 12:30pm to 11pm, Sun 12:30pm to 10:30pm
Website
COTTA is not a halal-certified eatery.
O Happi Place Review: Minimalist Under-HDB Cafe With Unique Gelato Flavours, Croffles, And Ice Cream Sandwich
Photos taken by Tanya Tham.
This was an independent visit by Eatbook.sg.