---
It's a trolley of cuteness
---
Let's be real, food doesn't only need to taste good nowadays, it has to look amazing for the camera too. But don't limit your #sgfood posts to lava baguettes or choux puffs – up your Insta game with baskets of dimsum that are so super cute you'll want to bring them home instead of putting them in your mouth.
Whether your favourite is siew mai, har gao or char siew bao, here's a list of 10 restaurants that'll make you coo over your dimsum before you eat.
---
1. Peony Jade
---
If you love Gudetama, you'll like Peony Jade's Steamed Molten Choc-on-bao ($7.50++ for 3 pieces). Surprisingly, these lookalikes don't come with salted egg yolk filling, but salted Varlhona chocolate that flows out on first bite. Matcha fanatics, go for a green googly-eyed Steamed Matcha Salted Egg Yolk Molten Bao ($9++ for 3 pieces) that looks like an adorable frog.
Address: 3 River Valley Road, Clarke Quay, Singapore 179020
Opening hours: Mon-Sun 11am to 3pm, 6pm to 11pm
Tel: 6338 0305
---
2. Paradise Teochew
---
When it comes to these 3 little pigs at Paradise Teochew, you'll be the big bad wolf that wants them all. Tear these Steamed Custard Buns ($5.80++ for 3 pieces) apart to find a sweet creamy filling, but don't expect it to flow out like a liu sha bao (salted egg yolk lava bun). That being said, they're equally Insta-worthy with their little eyes and folded ears!
Address: 6 Scotts Road, #03-04, Scotts Square, Singapore 228209
Opening hours: Mon-Fri 11:30am to 3pm, 6pm to 10:30pm, Sat-Sun 10:30am to 3:30pm, 6pm to 10:30pm
Tel: 6538 0644
---
3. East Ocean Teochew Restaurant
---
East Ocean Teochew Restaurant is like a dimsum zoo. From rabbits to stingrays and penguins filled with lotus paste, you can definitely order enough animal-shaped dimsum here to form your own pet squad. But don't limit yourself to their cute stuff – they make a mean plate of sio bak (roast pork) too.
Address: 391 Orchard Road, #05-08/09, Ngee Ann City, Singapore 238872
Opening hours: Mon-Fri 11:30am to 3pm, 6pm to 11pm, Sat-Sun 10am to 3pm, 6pm to 11pm
Tel: 6235 9088
Menu
---
4. Steam Box
---
For those not familar with Steam Box, they serve – quite literally – STEAMboats. Ingredients are steamed at high-speed on top of a pot of porridge to let their zhap slowly drip into it. If you can't bear – pun totally intended – to put this Lotus Paste Bear Bun ($5.80++ for 3 pieces) on a steamer, go ahead and order other items on the menu. The trick here is to steam more meats and seafood so your porridge will be more flavourful at the end.
Address: 68 Serangoon Garden Way, Singapore 555962
Opening hours: Tue-Fri 11am to 3pm, 6pm to 11pm, Sat-Sun 11:30am to 11pm
Tel: 6281 6939
---
5. Treasures Yi Dian Xin

---
This Deep Fried Porcupine Bun with Red Bean Paste ($4.20++ for 2 pieces) comes from Treasures Yi Dian Xin, which is Imperial Treasure's latest concept nestled at Paragon's basement. Even though it's a convenient location to yumcha with the fam, prices here are relatively high for their portions. That being said, the quality of dimsum is good, so bookmark this place for a special treat.
Address: 290 Orchard Road, #B1-08, Paragon, Singapore
Opening hours: Mon-Sun 11:30am to 9pm
Tel: 6262 3662
Menu
---
6. Swatow Seafood Restaurant
---
Great for those who want to bring their folks on a little #throwback sesh, Swatow Seafood Restaurant serves handmade dimsum old-school style with silver push carts. They're often crowded on weekend mornings, so be there early before your faves sell out – we heard these Gold Fish Dumplings disappear pretty fast!
Address: Blk 181 Lorong 4 Toa Payoh, #02-262, Singapore 310181
Opening hours: Mon-Sun 8am to 10:30pm
Tel: 6363 1717
Menu
---
7. Mama Panda Kitchen
---
Anyone who's paid Kai Kai and Jia Jia a visit would know that eating a Panda Pau ($2.90) at Mama Panda Kitchen is a must. Filled with red bean or chocolate custard, these large steamed buns are a filling snack after walking around River Safari. Complete your panda tour by ordering a Panda Cappuccino ($5.50) too!
Address: 80 Mandai Lake Road, Giant Panda Forest, River Safari, Singapore 729826
Opening hours: Mon-Sun 10:30am to 6:30pm
---
8. Tunglok Teahouse
---
Your dimsum doesn't need to look like an animal to be cute. The first time I saw such adorable mushroom buns at DimDimSum in Hong Kong, I spent a good five minutes staring at them 'cause they looked so LEGIT. These Black Truffle Mushroom Paus ($4.80++ for 3 pieces) at Tunglok Teahouse are equally fascinating, and are filled with – you guessed it – mushrooms in truffle oil.
Address: 9-13 Amoy Street, #01-01, Far East Square, Singapore 049949
Opening hours: Mon-Fri 11:30am to 3pm, 6pm to 10:30pm, Sat 11am to 3pm, 6pm to 10:30pm, Sun 10am to 3pm, 6pm to 10:30pm
Tel: 6877 1123
---
9. Majestic Bay
---
For those who want to devour cute things in an atas environment, Majestic Bay is the way to go. Yellow duckling bun filled with Nutella and yam ($4.80++) is a best-seller, but don't forget to order seafood dishes there too. Order Asia Mud Crabs or US Dungeness Crabs ($6.80 per 100g respectively) that are served in kopi sauce and flambeed right before you – remember to prep your camera as you watch your dish literally go up in flames.
Address: 18 Marina Gardens Drive, #01-10, Below Flower Dome, Gardens By The Bay, Singapore 018953
Opening hours: Mon-Sun 11:30am to 3pm, 5:45pm to 9pm
Tel: 6604 6604
Menu
---
10. Crystal Jade Prestige
---
Not sure if I've been catching too many Pokemons, but this orange fish really reminds me of a Magikarp. Part of Crystal Jade Prestige's Prestige Signature Dimsum Platter ($10.80++), this and the other 3 dumplings in platter come with atas fillings like black truffle and prawn. Do also get Steamed Pandan Bun with Green Tea Custard ($6.80++ for 4 pieces) and remember to capture the flowy green tea lava custard on camera!
Address: 8A Marina Boulevard, #02-01, Marina Bay Link Mall (Ground Plaza), Singapore
Opening hours: Mon-Fri 11:15am to 3pm, 6pm to 10:30pm, Sat-Sun 11am to 3:30pm, 6pm to 10:30pm
Tel: 6509 9493
---
What an adorable feast
---
The next time you're planning weekend brunch, consider ditching your favourite cafe for some of these dimsum. It'll allow you to eat more dishes at once, while getting you those double taps on Instagram as well. If you've know any other places to get cute dimsum, do let us know in the comments down below!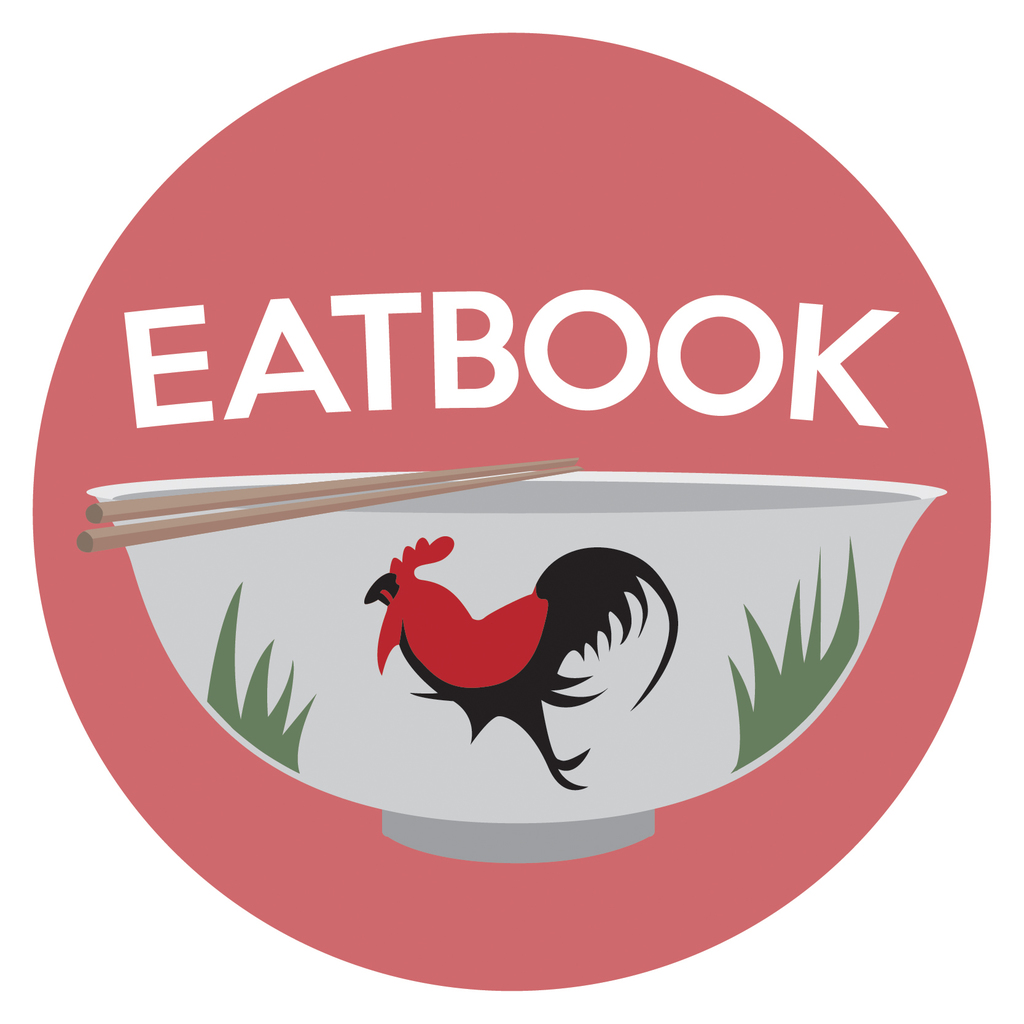 Drop us your email so you won't miss the latest news.