Devil angel cup noodles
The Eatbook team is a magnet for bizarre or trendy instant noodle finds. We've ranked all the popular suan la fen flavours, we've tried the "world's spiciest" ramen, we've eaten and made our way through many upgraded instant noodle recipes. Just when we thought we've seen it all, though, the Internet has trumped us with a next-level find: Dan Shen Liang's pink and black Devil Angel Noodles.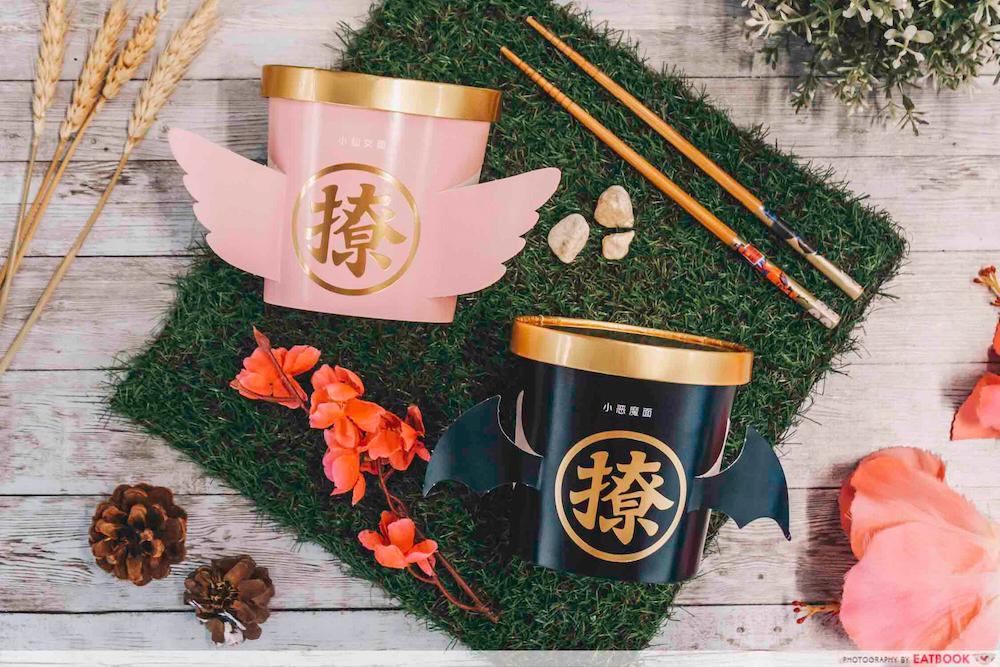 Hailing from China, these cup noodles are impossibly cute. The Angel noodles are packaged and coloured pink, while the Devil noodles are black. Like each other's yin and yang, the cups also come with pull-out fairy and devil wings to drive the point home.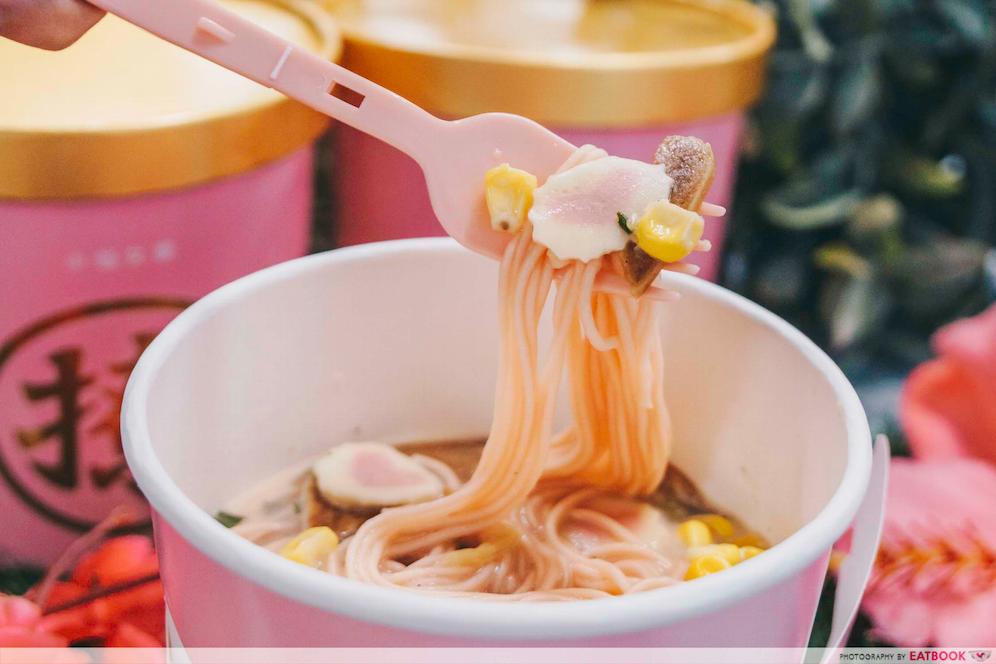 The pink noodles are naturally coloured with red dragonfruit, and have the texture of ee mian.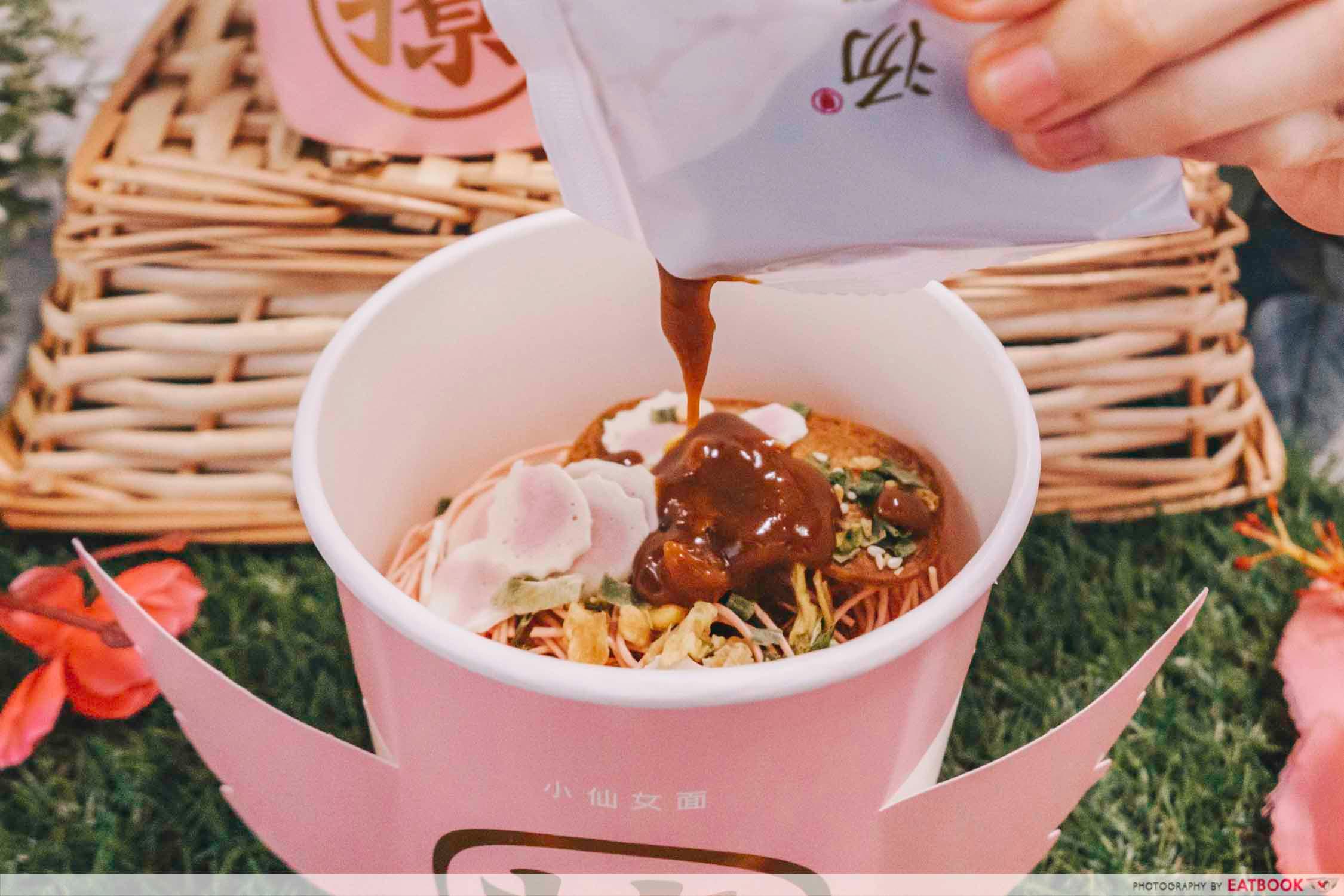 The accompanying broth is a hearty tonkotsu, though it is not as robust as the kind you get with Nissin's ramen line.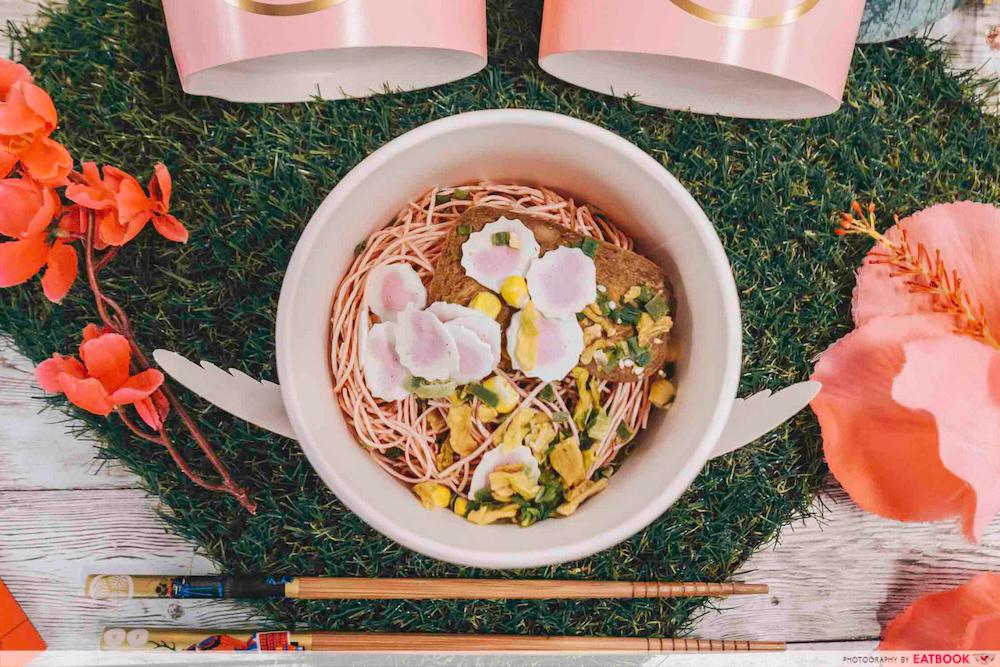 While the taste may not be mind blowing, we still give this a 10 for visuals, though, as the pastel pink noodles are topped with adorable fishcakes printed with hearts.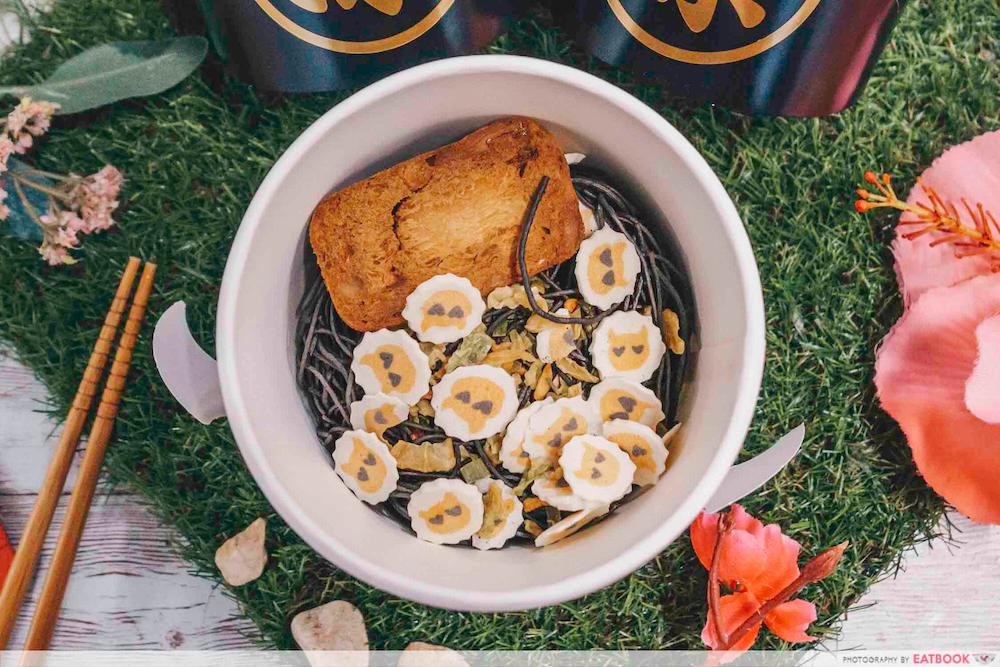 The black noodles, on the other hand, are coloured with squid ink. The broth is a suan la fen and tonkotsu mix, so you get a richer, less oily soup than Haichijia, for example.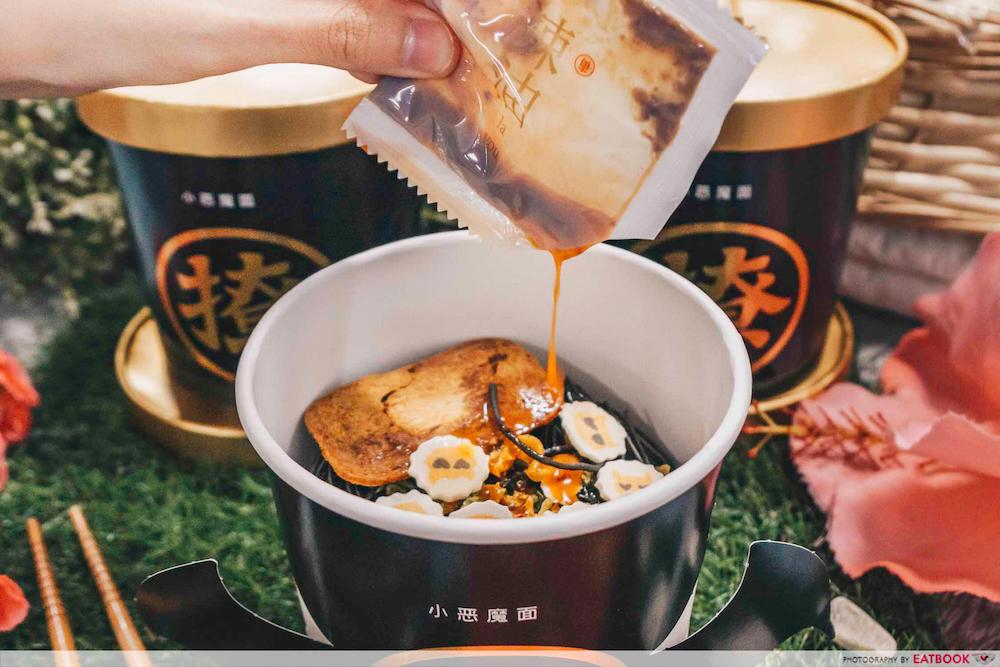 It was also less numbing and spicy than we expected.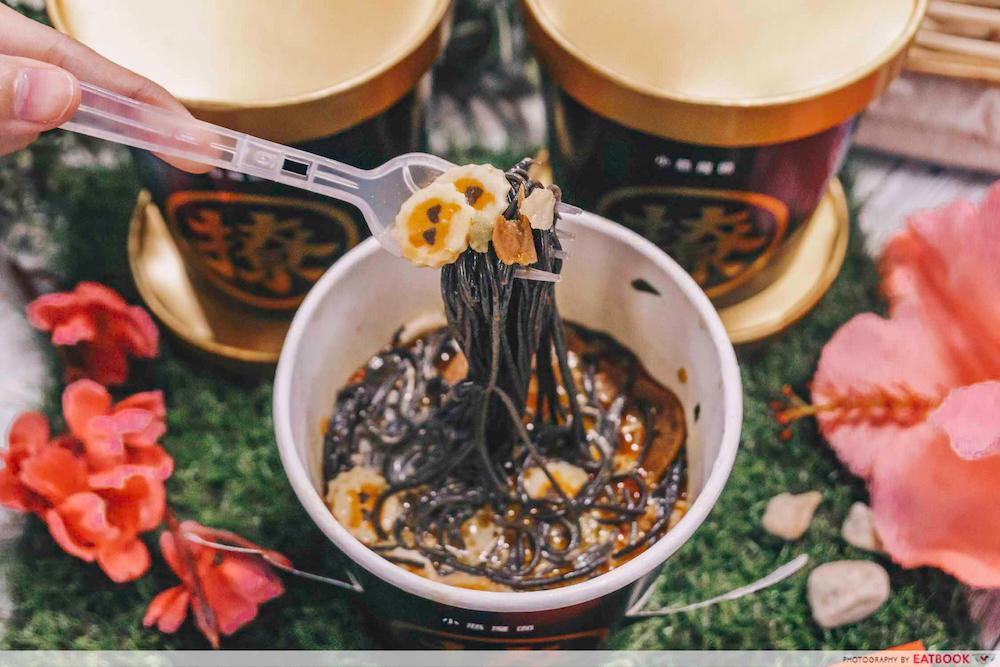 For the topping, there are small fish cakes decorated with devil faces, as well as dried vegetables.
The Dan Shen Liang Devil Angel noodles do ship to Singapore, and you can order them via Shopee or ezBuy. Prices start at $3.57 per cup, or $18.97 for six cups, exclusive of shipping.
Nongshim's New Army Stew Ramyun Lets You Have Authentic Budae Jjigae Without The Hassle
For more instant noodle news, check out our Nongshim Army Stew Ramyun review, or try out our recipes to zhng-up your instant noodles!
5 Ways To Zhng Up Your Instant Noodles With Just Luncheon Meat, Tomatoes, Scallions, Eggs And Cheese
Photos taken by Chua Yi En.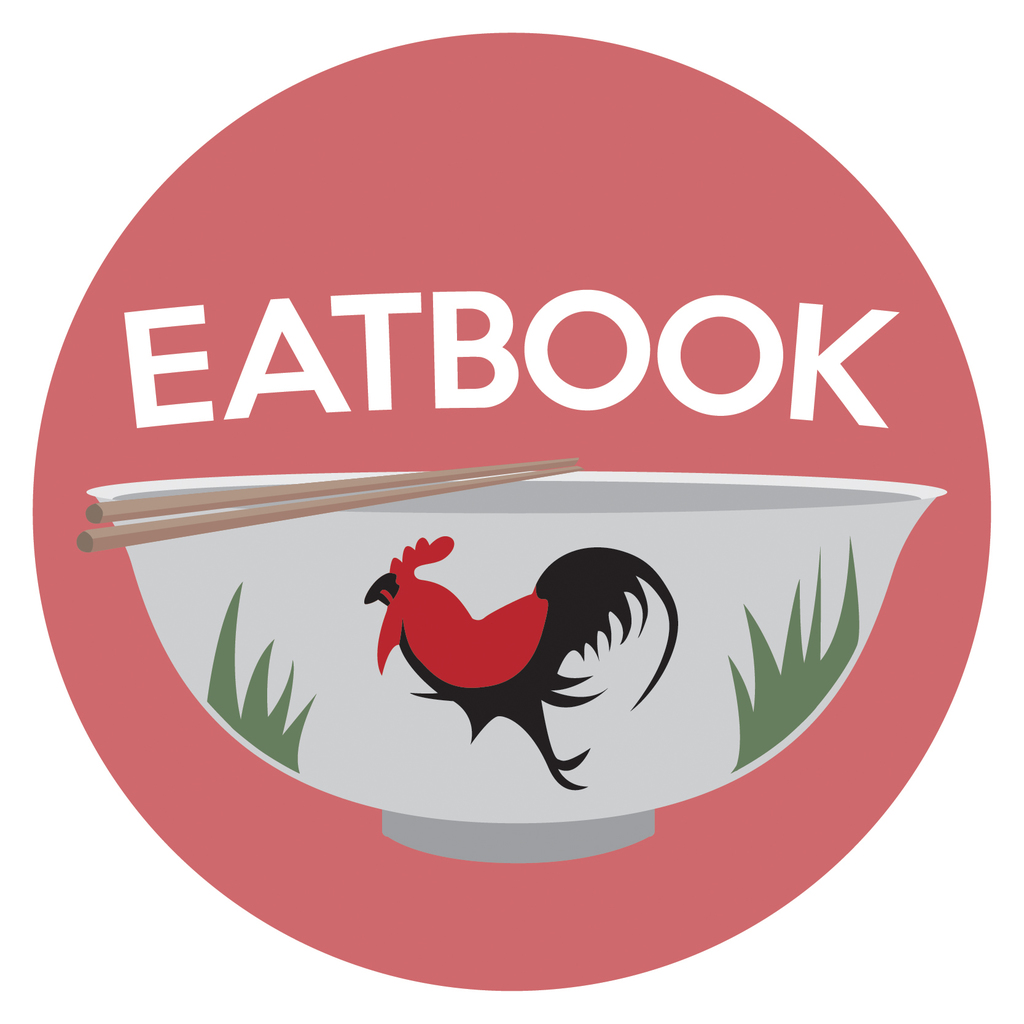 Drop us your email so you won't miss the latest news.